Top trends in shopper marketing in 2018
With a more and more savvy consumer and digital and technology re-shaping it, shopper marketing became in the last years almost a science, relying a lot on research and customer observation. While in the US, the Shopper Marketing magazine developed a very strong research on this year's trends that can be read here, we asked 3 local advertising specialists to give us their thoughts as well.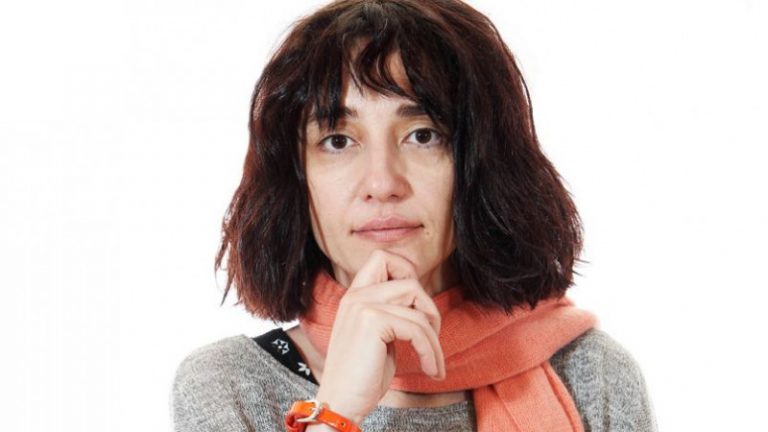 Cristina Oncescu, Head of Strategy pastel
What do you believe will be the biggest shopper marketing trends of 2018?
I don't know if they are the biggest, but they are certainly hot in 2018:
There are many in-store technologies that can be used to provide a personalised shopping experience. NFC (Near Field Communication) chips, QR codes, iBeacons and Visual Light Communications are just some of the emerging technologies used. These, when linked to previous shopping histories via a loyalty app for instance, can provide disruptive yet compelling interactions with the shopper as they enter the store.
From voice to chatbots, going through messenger apps, one-to-one communication is on the rise. Being available and being helpful, when the shopper needs you, is making the difference.
The use of Augmented Reality on mobile devices provides an engaging way for marketers to reach their target audience – it's quick, easy and very interactive. With the integration of AR on iPhones, it will be easier for marketers to engage larger audiences during their path to purchase.
What are they influenced by and why?
Technology, and especially mobile, led shoppers becoming more and more omnichannel. Now, this is an actual behaviour that the shoppers engage in (of course in a subconscious way). Web, mobile, social, apps – it's all just shopping to consumers. The separation between retail channels is growing even more blurred by the day. Can they return online products in-store? Can they check if the store has their size and colour on their mobile phone before they leave their homes? Consumers expect a seamless experience across all channels.
What is pastel advising its clients this year?
Great content will always engage. Have an interesting, consistent story and a seamless experience throughout the whole omnichannel path to purchase.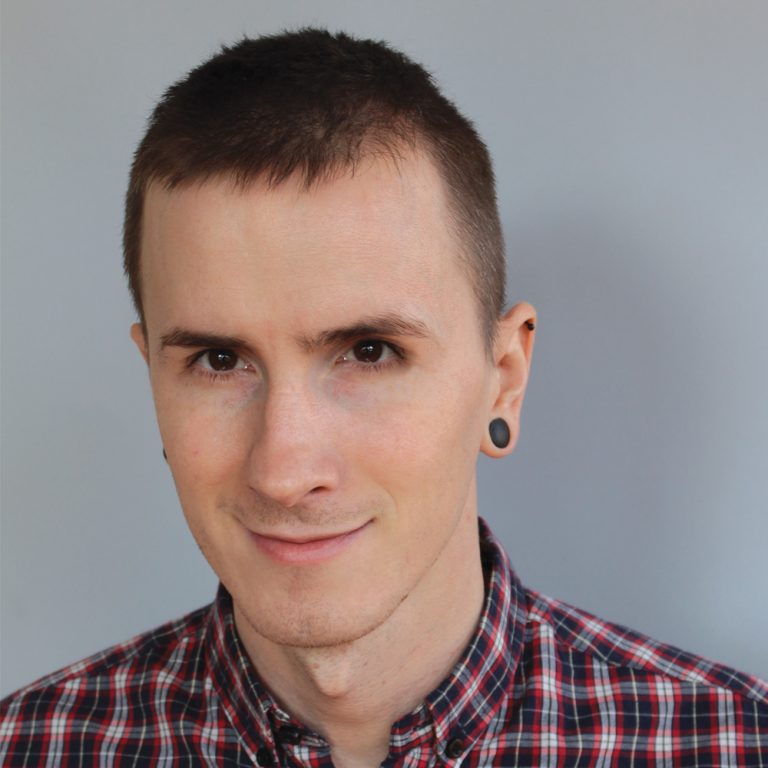 Anton Gherca, Chief Innovation Officer at g7
What do you believe will be the biggest shopper marketing trends of 2018?
We believe that shopper marketing is an area of brand communication that has been kept largely untouched by the digital revolution that is reshaping the advertising industry for the past 10 years. So we expect that "digital BTL" will start gaining momentum, as today's practices are deeply engrained in traditional approaches of point of sale communication. We think that we will see more connections between social media and shopper marketing, and geofencing and point of sale promotions, with the aim of delivering a more integrated omnichanel shopper experience.
What are they influenced by and why?
Like many things in advertising, the move towards a more "digital" shopper marketing approach is driven by the consumers themselves, or more precisely, by their lifestyle. As of 2017, the penetration rate of smartphones in Romania is 70%, while 41% of the population are already mobile social users. Peer-to-peer ridesharing like Uber makes people understand the benefits of the sharing economy,  on-demand services like Netflix put them in the driver's seat while the wide 4G coverage makes them want everything now. This means people are getting more and more accustomed to having everything at a push of a button and they expect higher levels of service, increased transparency, embedded interactivity and all in all a better customer experience out of everything.
I know this sounds like a bunch of buzzwords cramped togheter in one sentence, and our agency has never been in the "buzz" business, but the reality is that the shift in consumers' lives is happening with or without us. I think the bottom line is that today's shoppers are just expecting something more out of marketing communications. More relevance, more engagement, more customization. This doesn't mean that we, the shopper marketers, can't still get away with the old "buy one – get one" or "scratch this to win a prize that you don't even want" mechanics. But wouldn't that be a pity?
What is g7 advising its clients this year?
Our agency has embarked in a digital transformation journey and once set in motion, it can't be stopped. We will continue an initiative started in 2017, of hosting periodic innovation workshops together with our clients for identifying the opportunities put forth by today's technology, and see where that gets us. Still, there are a couple of areas we keep tightly in our focus: Proximity marketing, Loyalty management and Gamification. We work towards integrating in an organic manner these three capabilities in the approach our clients are already used to: honest creative work, deep understanding of shopper behavior and solid deployment in the retail ecosystem.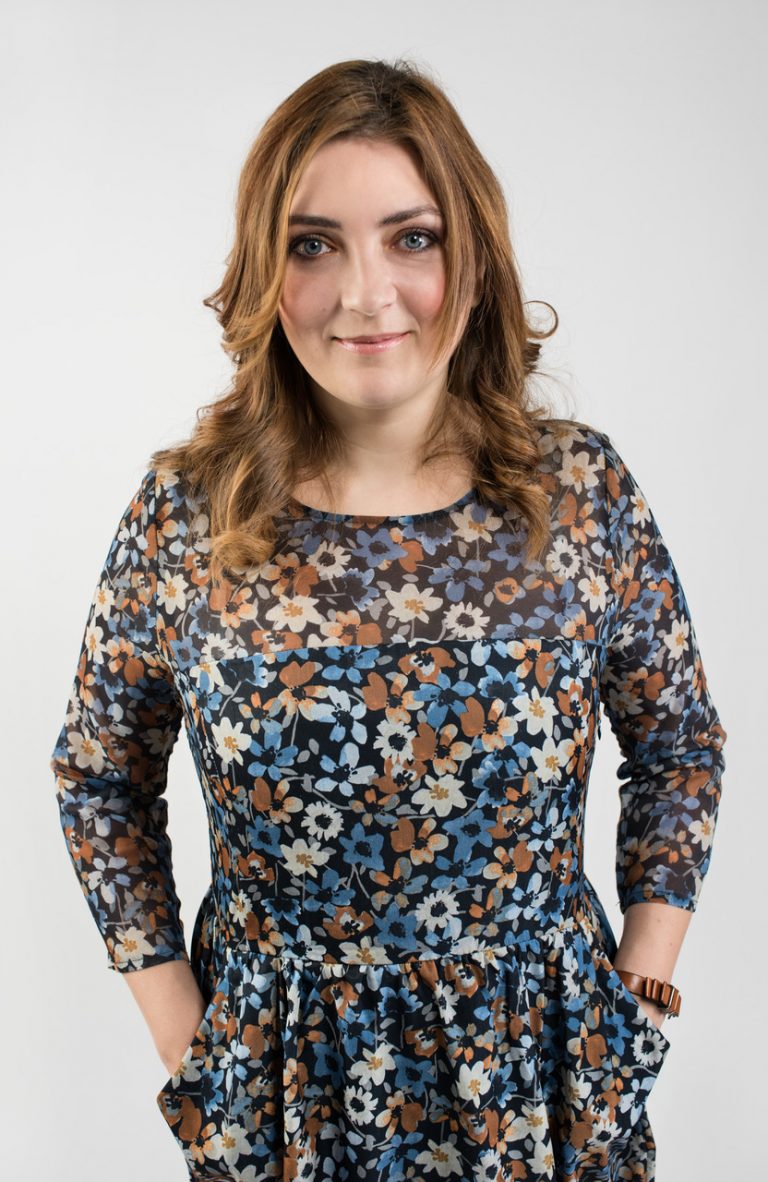 Ondina Olariu, Business Director Geometry Global
"Fragmentation, increased competition and e-commerce are key words for 2018 and beyond in our region. After seeing a huge expansion, somewhat even inflated for some of the retail players, we will witness a new battleground, named proximity. As global retailers keep expanding, we will live through a great variety of formats, more flexibility and adaptation to micro-retailing needs. Proximity will be influenced as well by the increasing degree of urbanization, as well as the new generations of shoppers, more dynamic, digital savvy and format switchers (in Romania, 25 cities cover 31.3% of total population and 55.6% of urban population – source:  INS, Romania, 2017).
And when we say flexibility and adaptation, think beyond format, as we see discounters aggressively stepping in the services territory, while share of consumer spend reached 68% in services vs 32% in goods in 2016 (source: Kantar Global Trends 2018). Goods subscription – meaning bundle goods as a service is something that we preached our clients for a couple of years already and it's approaching it's turning point in 2018.
E-commerce in Europe is predicted to reach 10% of total retail (source: Kantar 2018 Global Predictions, WPP Data), with a clear future towards what we call omni-channel, especially since gen Z takes the scene as newest shoppers. At global level we see the switch and struggle of most pure e-commerce players in becoming physical as well, to the level where blogs impersonate the physical space in temporary shops where experience blends with sales, while in Europe we are taking steps into developing the brick-and-mortar into e-commerce, especially for FMCG area, which are the most shopped for categories. Retailers will continue or start monetizing opportunities through their own apps, following the evolution of more mature markets, such as Spain (+210% in app sessions growth in the last 2 years) or Germany (+130%). Here again, it seems that pure digital players have a degree of advancement, since digital-first retail apps saw more that 2x the average sessions / user each month and saw stronger growth in the last 2 years. (source: App Annie 2017 retrospective report). This means we will see accelerated growth for digital players apps, as the new arrivals from physical retailers will need to extract good lessons and apply on fast track.
Blending online and offline expresses also in automation, such as automated cashiers. As retailers will increasingly see value, watch for a retail unemployment crisis, especially in more mature markets. The proliferation of private labels will increasingly force out brands from the physical shelf. Most of these private labels continue to be supported as brands rather than price options, from food to fashion (see Esmara for Lidl and Tex for Carrefour) and home appliances (eg Carrefour Home consumer electronics). Health and Wellness is an increasingly appealing theme, for both brands and retailers. Watch the shelf space growth in store, as well as the latest positioning of certain private labels, trying to capture value and exploit the trend.
As a shopper agency, we are not only advising but already working with our clients on the omni-channel shopper journey models, including retailer strategies and new channels opportunities in this process. We build with them strong e-commerce fundamentals for the Romanian market and expand to e-commerce experiences and integration of channels for more mature markets. We operate with an increasingly complex model that includes data management and A/B testing applied to shopper initiatives and integrate thorough shopper knowledge in every solution we bring to the table. Bonus: an emerging trend, still less visible to this market is the return to D2C (Direct to Consumer). It will be highly influenced by retailers' behavior, however, more brands become conscious they cannot rely exclusively on retailers and distributors in building their relationship with shoppers and consumers, therefore they'll be trying to find ways to cut it short to them and bypass the "official" channels."
Online retail trends in 2018
It's a new year,with its new challenges and novelties and brands are finding new ways to infuse technology into the customer experience to satisfy the demands of the 24/7 connected shopper and be closer to him. From self service product discovery tools to augmented experiences and in the-moment connectivity, brands are adopting innovative solutions to enhance the human element across all channels.
Moreover, according to Alliance Data's "Now, New, Next" trends report, "brands are using strategic alliances to adapt in an evershifting retail landscape. By moving beyond one-off collaborations and in-the moment engagements, they are forming unexpected partnerships to create unique value and exclusive benefits for demanding customers". At the same time, the study shows that using advanced listening tools and product customization, brands are empowering customers to feel like they are a part of the brand. Engaging customers in two-way conversations, brands are encouraging feedback, dialogue, and participation to drive product interest and deeper brand connections.
The key words of the conversation are now: personalization, tailored services, "curated" offerings, ready to answer any client's needs,based on the valuable data gathered online and from the consumers' interactions with the brands.

Alliance Data offers here two pieces of advice for marketers: to test  opportunities to pair various devices and technologies (voice commerce applications like Google Home and Alexa, RFID, beacons, mobile applications, Internet of Things and wearable devices), in order to offer "rich moments of connectivity that envelop the customer in real-life 4D brand experiences" and to identify which devices the customers are using most commonly, and integrate "emerging technologies into moments and immersive experiences that complement and enhance day-to-day life".
More you can read here.
Online versus offline retail war ending soon?
"2018 will mark death of online versus offline retail war", said Mariam Asmar, McCann London's strategy and innovation director, for Campaign UK.
What is for certain is that both worlds willcontinue for sure to exists for a good while. In a demanding night and day economy, consumers want access to shopping at all times. They want to use price comparison sites, they want infinite choice in styles and sizes and they want to do it all from the comfort of their own home without the pressure of three different sales assistants hanging around waiting to bag some commission.
At the same time, "physical brick and mortar stores will continue to have a place in a world that still requires, and desires, human connection. The current statistic is that 90% of purchases in the UK are still made in store, while 60% of Generation Z consumers value the store experience. Millennials even want to shop in places they can touch, feel and see their product. Not to mention for some, shopping is an experience and they appreciate input and care from the staff and in store experiences," wrote liveandbreathe.com.
Last year, in the USA, according to "The Atlantic", online shopping was having an offline moment, as more e-commerce companies, such as RentTheRunway and Bonobos, invested in the physical stores they once made seem obsolete. Leading the trend is Amazon, the undisputed king of online shopping, which spent $14 billion to buy Whole Foods and its nearly 500 physical locations. "According to internal documents, the company believes there is support for another 2,000 Amazon Fresh–branded grocery stores. This throwback revolution is happening in the midst of what otherwise feels like a "retail apocalypse." Bankruptcies are rising among clothing chains, like Wet Seal, and retail icons, like Toys "R" Us, which are stuck with a glut of shopping space and squeezed between stagnating sales and large debt obligations," wrote "The Atlantic".
While Amazon did make a bigger splash with its $13.7 billion investment, Walmart beefed up an e-commerce stable that already includes the acquisitions of digital natives Jet.com, Shoebuy, ModCloth and Moosejaw. Collectively, these M&A deals have set Amazon, the world's largest e-commerce company, on a direct collision with Walmart, the world's largest retailer, to be the "everything store" in an omni-channel world — where consumers no longer distinguish between shopping online and offline.
In the future, Amazon could upgrade Whole Foods with innovative retail technologies in use at its fully automated experimental store, Amazon Go, where shoppers pick up their food and leave. There are no cashiers or checkout lines. Amazon tracks what's taken, or put back, and charges their accounts.
Moreover, "several brick-and-mortar companies with large footprints are struggling while e-commerce companies that once launched pop-ups as mere marketing tools have realized the value of storefronts,"considers The Atlantic. For instance Amazon sees a growth in online shopping in regions where it's opened a physical store, according to CNBC. "Five years from now, we won't be debating whether 'e-tailers' are taking share from 'brick & mortar retailers,'" Citi Research analysts recently wrote, "because they are all the same." The trend even comes with an inevitable, and regrettable, catchphrase: "bricks and clicks."
"Among the nation's top 300 malls, brick-and-mortar space occupied by retailers that started online has grown by approximately 1,000 percent since 2012, according to the real-estate data company CoStar Group. While they currently account for a minuscule part of mall volume, landlords increasingly consider them critical to attracting Millennials to these malls in the first place," adds "The Atlantic".
In India, another big and important country, according to blog.markgrowth.com,  "the FMCG is vertical: 90% of sales happen via mom and pop stores (Kirana) which are plenty in number. The remaining 10% of sales is accounted for by Modern Trade outlets ( Large Retail format stores similar to Walmart ) and the online channel. Now, these mom and pop stores are not going to go anywhere ( Over 10 million outlets in every nook and corner of the country!). Technology will aid these stores in the near future which will arm retailers with data regarding consumption patterns for instance, which will prevent stock-outs leading to an enhanced experience on the whole."
More about the e-commerce in India and the classic retail industry one can read here and here.
Meanwhile, in China, according to www.scmp.com, malls are starting their own digital stores as they hitch their bandwagon to the concept of "new retail" pioneered by the Alibaba Holding Group chairman, Jack Ma Yun. The "online-offline integrated experience" is increasingly being used by Chinese retail property operators, who see it as a critical way of gaining insight into consumers' shopping patterns and responding to these quickly.
Personalization online shouldn't be too personal
We don't like to be looked at in groups anymore. We hate the idea of being seen as one and the same as others around us. We want to brands to find a way to address us and our desires and issues with a personalized message, with an as clear as possible idea of whom we really are, each one of us. It's a reality that more and more quantitative and qualitative researches show. For example, according to eMarketer, 80% of users find emails with personally recommended products helpful – but can be turned off by display ads that follow them around the internet as they read the news or check Facebook.
"Users like it when they feel like you're helping them, not when you know where they live or publicise your purchases.Essentially, it's important to find that sweet spot where personalisation doesn't feel too personal. This personalisation works because it adds value to their experience. It helps them find what they want. It's streamlined and doesn't follow them around as the browse elsewhere. It's personal, but the user itself controls the action. If that email converts, it's because the user themselves opened it and decided they wanted to buy. It's a reminder as opposed to a salesman following them around a store, asking "do you want this now? How about now?"," said Gurmeet Lamba, chief operating officer at Sentient Technologies, for Campaign UK. 
According to Econsultancy's Quarterly Digital Intelligence Briefing: 2016 Digital Trends, the priorities that sit atop marketers' lists are tied together by their focus on the individual: personalization (31%), content optimization (29%) and social media engagement (25%) are overlapping capabilities with the customer at the center. Moreover, nearly half (46%) of respondents rank the process of creating a cross-team approach with the customer at the heart of all initiatives as 4 or 5 on the difficulty scale.
In terms of marketing, personalization is when content is tailor-made with an audience segment or individual user's characteristics or preferences in mind. This is typically based on previously collected or readily available data, such as website browsing behavior and interests on social media.
By doing so, marketers have a better chance of meeting consumer needs more effectively and efficiently, as content will be written about particular subjects or with a certain tone of voice, published on appropriate platforms, and promoted through relevant channels. This also results in easier, faster and better interactions with online audiences, which can contribute to user satisfaction, strong relationships, and brand loyalty.
A  study conducted by Yahoo finds that most consumers are not only aware of online personalization, with 78% of those surveyed expressing a desire for some type of personalized content. And, according to Piers North, strategy director at Yahoo UK, quoted by The Guardian, the greatest opportunity for marketers today lies in managing personalization on mobile devices. He admits, however, that this is not easy and he points out that access to data is the key.
Therefore, personalization should be done with a lot of attention in order to be relevant and bring true value to the table. Despite all the opportunities that might occur in the online business today, for increased personalization,  it's important not to personalize for personalization's sake – nor to become fixated on the latest tools or techniques.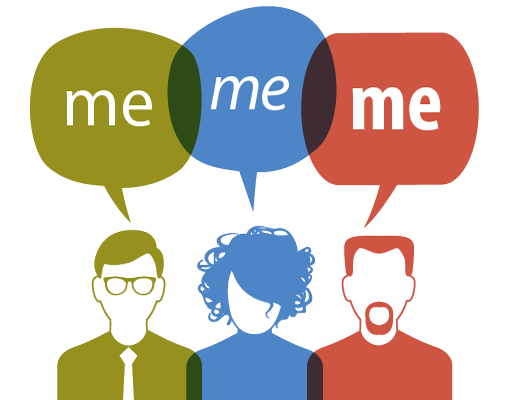 In fact, Michael Smith, marketing leader for mobile and social business at IBM, quoted by Lucy Fisher for Marketing Week, warns it is easy to chase after personalization strategies "just because you can". He says: "Customers want engagement with some brands, but not others. Whatever we do, it has to be with the customer in mind".
We leave you here , with a psychological explication about why people love and crave for customized experiences.
The greatest mistakes a brand can make online
Waiting too long to launch a product / service.
Like in a relationship, so it happens in business: the perfect timing is essential. In the desire to be sure everything is perfect, most entrepreneurs or business owners wait too long, therefore missing the right opportunity to launch the business, the service or the product. It's important not to forget to trust your guts and just go for it.
"Some people are waiting for some magic audience size "1,000 subscribers" or maybe "10,000 visitors" or whatever your number might be. Some people just can't find the time to blog or podcast or make videos AND to build a product at the same time. It's tough. Some people simply talk themselves out of creating a product because they're afraid no one will buy it. They don't want to fail after putting in so much time creating content. Whatever the reason, this is a fatal trap. If you're building a business, you need to address the biggest risk head-on. The biggest risk you'll face as a business is in creating something no one will pay for," wrote Corbett Barr for fizzle.co.
Not checking and double checking before posting
Still, one must be very careful before sending the message into the world. Each post on social media should be treated with a lot of attention and care, otherwise it may do more harm than good. Often we see big grammar mistakes, pictures that are not doing any favor to the brand, wrong comments or even worse. Even they are taken down afterwards, it might be too late.
Fabricating pieces of news or information
For each brand the trust must be earned. People don't like to be lied to or be mislead, therefore you must make sure that every piece of information you share with your target is 100 % true. Today, every piece of content is very easily checked by anyone. If you do make a mistake, make sure to apologize for it. Everybody can make mistakes, the important thing is to own it and act accordingly. Your target will understand and respect you. Don't hide and act like nothing happened or erase the post.
The lack of patience.
Brands are not built overnight. Building an online brand takes patience. It's something that's built brick by brick with every tweet, every blog post, and every podcast episode. It's built with every client one step at a time. One of the biggest mistakes business owners do is thinking that a brand can be build in only 2-3 months online and complaining after this short period of time that they aren't seeing any traction. In reality, building a brand takes years of hard work, experience, people and investment, so make sure you think of all those aspects prior to starting on this road.
Not being consistent.
You can't build an online brand without consistently putting a message out there. A social media following is gained in time, after a lot of work on strategy and implementation, an e-commerce business takes months of work prior to launch and after launch, until the first signs of success occur. Time and dedicated teams that are working towards the same purpose, following a strategy based on true insights. Constant content must be sent on regular basis to all the social media platforms of your brand, PR, marketing & sales efforts are also needed. Constant, insightful, creative and powerful messages, perfectly targeted to your interest group or groups. "If you're having difficulty being consistent with your content creation as you build an online brand, try automating your social media needs and creating an editorial calendar for your site. The more organized you can be the better," said Amanda Abella, writer and author of "Make Money Your Honey".
Not putting customer experience first
Customer experience is one of the most important factors in your business, especially today in the world on the Internet and social media frenzy. Since your social interactions are public for everyone to see, your reactivity defines your brand and shows customers how much you care. The more you interact with them and show them your interest in them, the better. Don't be shy on giving special discounts or mentions on your social media accounts to the people that are loyal to you and choose your brand on a regular basis.
Not really listening to their consumers
And believing that you and your team always know better. It;s important not to forget that from the unhappy consumers or the ones that choose not to buy your product / service in favor of another one, you can learn the most. They are the unbiased ones and their opinion should be treasured. Don't just pay lip service to your customers. You don't have all the answers, they do. There's a reason why "the customer is always right," because without customers you don't have a business.
Focusing mostly on acquisition
It takes a lot more effort to attract a new customer than to keep an existing one, so you may want to keep your customers happy.  Offer help, give away freebies, or conduct regular surveys to make sure their needs are met.
Here are some of the biggest mistakes in social media, according to Forbes.
Marketing research done right
Either you start a new business, launch a new project / product / service or you just want to stay ahead of your competition, a strong and smart marketing research will give you the necessary advantage over the competition. Moreover, in this ever-changing and moving market, with the technology changing it day by day and with consumers always up-to- date and in control of the situation, research becomes more and more important daily. Therefore, market research is a key component of any good product team management process, sales and marketing strategy, or business growth strategy.
"Marketing research can give a business a picture of what kinds of new products and services may bring a profit. For products and services already available, marketing research can tell companies whether they are meeting their customers' needs and expectations. By researching the answers to specific questions, small-business owners can learn whether they need to change their package design or tweak their delivery methods–and even whether they should consider offering additional services," writes entrepreneur.com.
Research deserves its important place in a business activity and should be treated accordingly.  We are presenting you some of the steps you must take in order to make sure your research is done right.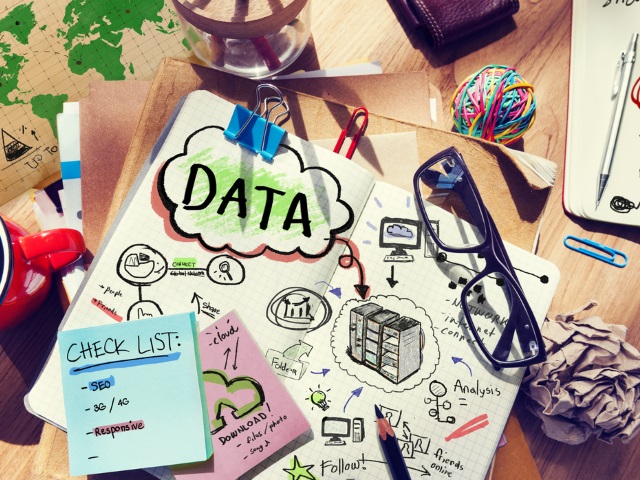 source: AdWeek
Primary research focuses on gathering data from analyzing current sales and the effectiveness of current practices. It also takes competitors' plans into account, giving you information about your competition. The pieces of information will be received following: interviews (qualitative and quantitative), surveys, questionnaires (online or by mail), focus groups.
2. Secondary research. Analyzing the data that has already been published. and that can help you identify competitors, establish benchmarks and identify target segments. Your segments are the people who fall into your targeted demographic–people who live a certain lifestyle, exhibit particular behavioral patterns or fall into a predetermined age group.
3. Study the Economy: Just like the history is important in knowing and understanding who we are as a culture and what we will be in the future, showing what we can expect, so is knowing and understanding the economy helping your business grow. You can better understand reports about some of the most important big factors affecting the industry you're in and the customers you hope will spend their money on your products or services.
Being up-to-date with the economics world will help you know how to adjust your business, prevent difficult situations and choose the right time to expand.
4. Read Business and Industry Publications: Whatever your industry, there's likely a trade group or research firm out there compiling industry statistics and trends that are all insights into your business. Join your industry trade group or follow key industry thought their leaders on social media and media (their TV, print, online appearances). Being part of the industry and its insights will help you find out detailed industry statistics and trends that can help you better understand the past, present and future of companies like yours.
5. Look Elsewhere:  Take example from successful local and international businesses. A similar business on the opposite end of the country may give you some great promotional ideas, or an international market could start complaining about rising commodity prices before they affect you directly.
6. Hire a smart internal researcher and a good research agency. Your researcher will be able to present you monthly reports regarding the market and your consumers, while the agency will be a key element when making an important move on the market.  They will for sure make the difference.
More ideas and steps you can find here.
12 tips on making the customers buy more in online
The e-commerce industry is probably one of the most competitive at this moment, globally. Therefore, having a successful online shop is not an easy task at all, let alone always growing your business and your customers' base. There are, although, some steps that, if followed, can really help you achieve your goal.
Context MattersYour call to action has to fit in with the rest of the copy you have on the page. In this case, put a shopping-cart-related call to action on a page that talks up the product you've created or in an article talking about how your product solves a particular problem. It would not go well in an opinion piece about news within your niche.
Keep it Simple
Your consumer need to find the right information fast. Don't overcrowd the message by having a heavy environment or many information popping out. It's important to make the consumer journey as fast and easy as possible. Nothing forced, just flowing. Guide him without letting him feel he is guided. The body of your copy is the place to talk up your products or services. The call to action is what convinces consumers to start shopping.
Product reviews
Sometimes the best advocate for your online shop and product are your customers. Your product descriptions – something we'll cover late – can only do so much to convince folks to part with their money. Allowing your customers to review products they've bought lets them express how they felt about the overall experience and the product itself. Plus it's the perfect way to get your products validated by a third party. According to Reevoo, quoted by Paymill.com, "reviews produce an average 18% increase in sales, and having 50 or more reviews on a product can increase its conversion by 4.6%", while MarketingSherpa considers that 58% of consumers prefer sites that offer reviews.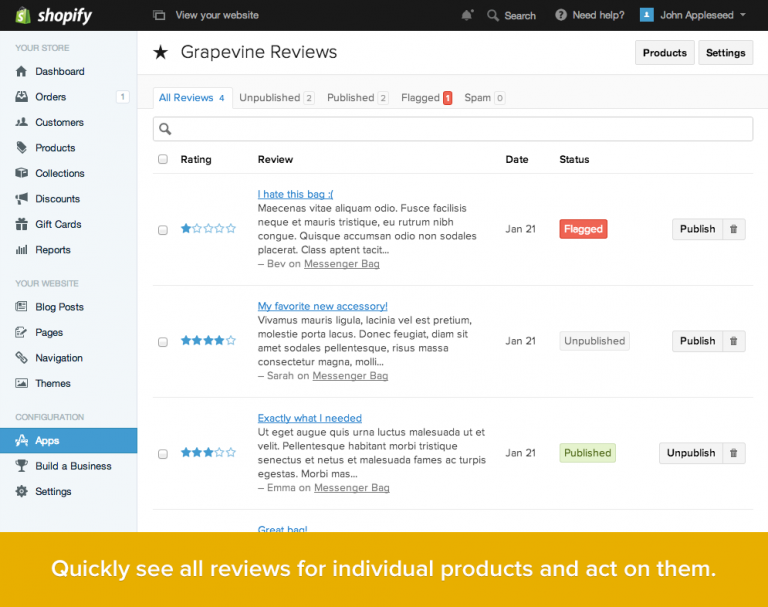 Placement Matters
Most of the time, a call to action works best when placed at the end of your copy or content. If your particular business makes use of the long-form sales page, putting the call to action higher up is a good idea. You can highlight the benefits of your products and encourage people to buy.
Make sure you use quality images
Since the technology has evolved so far and one can take a great quality picture, at a high resolution, even with the smartphone there are no more excuses for not using the best pictures possible for your products. You can not only use images to highlight your product's qualities, but also show it in use to help visitors visualize how the product can be used everyday.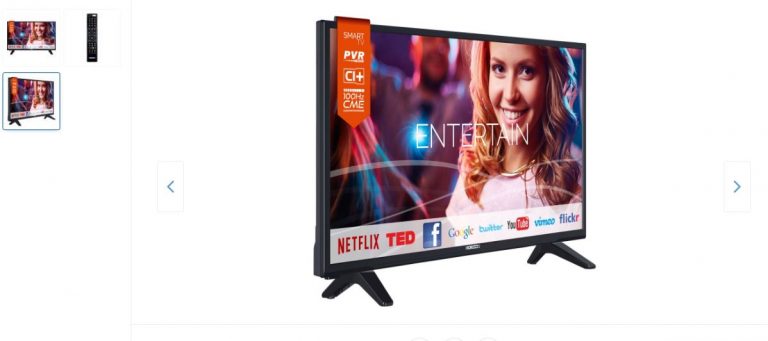 Great product descriptions
Making it easy for the customers to find the right information and teaching them about the product they are interested in. The writing should be focused on you target and its needs, therefore the tone of voice should be adapted to that. It's important to focus on the product's benefits and to keep the language simple, avoiding as much as possible the jargon and write short sentences to help the readability. 
Build Excitement
You need to build up the product or line of products in customers' minds before asking them to buy. This way, there won't be any doubt about if they want to take the action you're calling on them to take. Talk about or show how beneficial what you're selling can be in the buyer's life.
Be Active, Not Passive
"It would be nice if you bought my stuff" is not the same as "Click here to start shopping." Passive implies that you aren't sure if you want them to do the thing you're asking them to do. Active voice removes all doubt about your expectations, shows confidence in your products and brands, which it will bring confidence for the customers as well.
9. Try and have pages as clickable as possible
It helps if you make your call to action an actual clickable link — preferably to your shopping cart (which can say something like "Cart empty! Start shopping here"). This saves the viewer the time of searching for the thing that helps them do what you want them to do. As said earlier, making things easier and comfortable for the shopper only helps your business and your sales.
Show related products that would look great next to the product they already have in the cart or that would fit perfectly. For example for a photo camera a memory card or different lenses. People tend to buy more this way. It's an opportunity to increase revenue because it shows items visitors may not have otherwise been looking for and it takes them to pages they may haven't been interested in entering.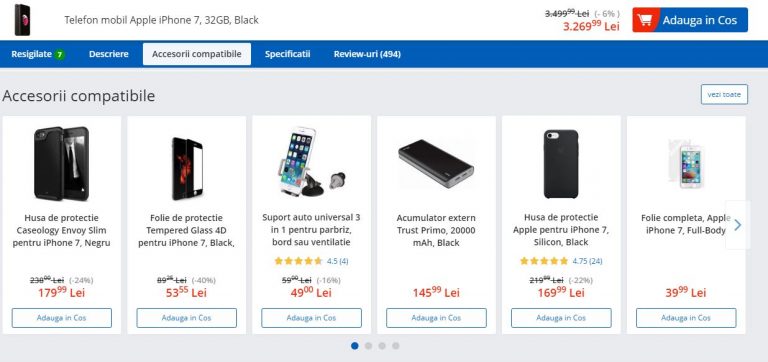 Easy and safe payment
One of the biggest concerns that people address when it comes to online shopping is the safety of their payment. Make sure you have a trustful provider and that you make the process as easy as possible. Offer them different payment methods, don't force them to sign up for different offers or newsletters, don't ask them a bunch of unnecessary information, make sure the checkout page matches the rest of the store. Those would be just some easy, but really important pieces of advice.
Test, Change, Test Again
Having an online store means constant work of improvement. Even if you have constant growth and awards won, there is always something you can improve. Therefore, test and keep on always testing your website. After all, the final goal is to always keep the costumer happy and wanting to come back and bring more friends along.
Online identity protection – 10 simple tips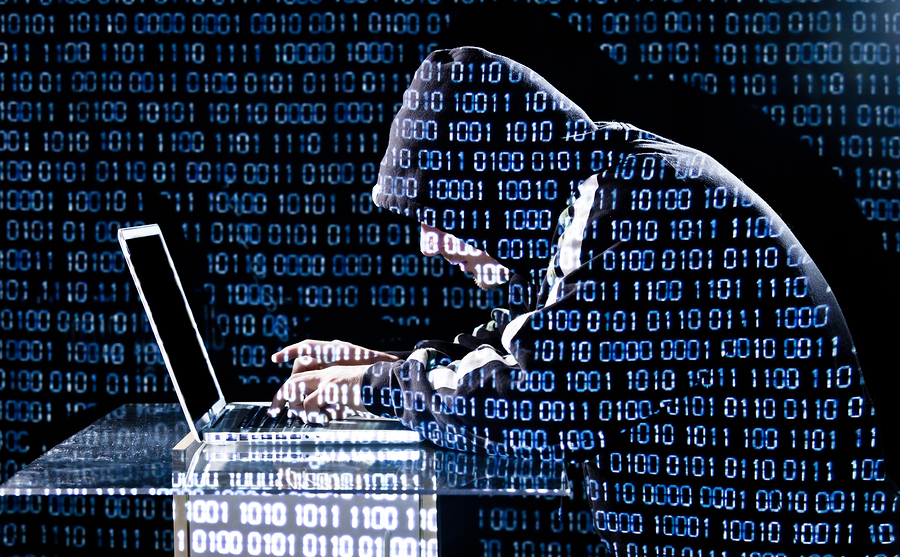 source: medibid
Up to 9 million Americans have their identities stolen each year according to the FTC , and at least 534 million personal records have been compromised since 2005 through attacks on the data bases of businesses, government bodies, institutions, and organizations. For some consumers, identity theft is an annoying inconvenience and they can quickly resolve their problems and restore their identity. For others, recovering their identity can cost hundreds, even thousands of dollars, take months to resolve, cause tremendous damage to their reputation, cause them to lose job opportunities, even influence the rejection of loan applications for school, homes or cars because would-be employers or loan companies see the damage on your credit scores.
In order to help you prevent these types of situations, here are some tips & tricks you should follow:
Protect your computer and smartphone with strong, up-to-date security software. If your computer or phone is infected with malicious software, other safeguards are of little help because you've given the criminals the key to all your online actions. Also be sure that any operating system updates are installed.
Learn to spot spam and scams. Though some phishing scams are easy to identify, other phishing attempts in email, Instant Messaging, on social networking sites, or websites can look very legitimate. The only way to never fall for phishing scam is to never click on a link that has been sent to you by someone you don't know, looks suspicious or from a third party that you didn't request the information from.
Use strong passwords. Weak passwords are an identity thief's dream – especially if you use the same password everywhere. You need passwords that are long (over 10 characters), strong (use upper and lower case letters, numbers and symbols), and that have nothing to do with your personal information (like name, age, birth date, pet)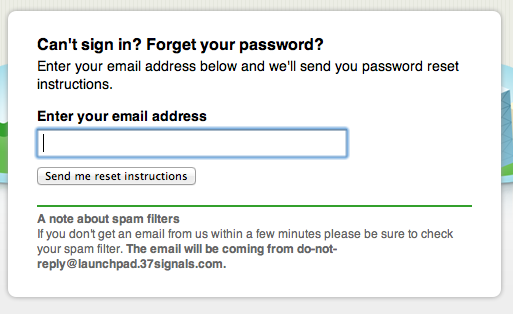 Use multiple passwords. Have more than one password for online accounts or – if it's cracked – thieves will be able to gain access to all your private data at once.
Freeze your credit. Criminals use stolen ID's to open new lines of credit. You can thwart their efforts to use your identity by simply locking (called freezing) your credit so that no new credit can be given without additional information and controls.
Monitor & review your credit scores and bank data. Look too see if there are new credit cards, loans or other transactions on your account that you are not aware of. If there are, take immediate steps to have these terminated and investigated.
Only use reputable websites when making purchases. If you don't know the reputation of a company that you want to purchase from, do your homework. How are they reviewed by other users? Do they use a secure, encrypted connection for personal and financial information?
Stay alert. Watch for common signs of identity theft like:
false information on your credit reports, including your personal numeric code, address(es), name or employer's name.
Missing bills or other mail. If your bills don't arrive, or come late, contact your creditors. A missing bill may indicate that an ID thief has hijacked your account and changed your billing address to help hide the crime.
Getting new credit cards sent to you that you didn't apply for.
Having a credit approval denied or being subjected to high interest rates for no apparent reason.
Receiving calls or notices about past due bills for products or services you didn't buy.
Exclude important personal information from your social media profile. On Facebook, that means culling any 'friends' you don't know, minimizing the details in your 'About Me' section and being selective about hitting the 'like' button, all of which will make you harder to find.

source: backtoyourcountrynavigator
Check your social media & phone privacy settings. Change all Facebook settings to "Friends Only" for all posts for a more secure profile. Facebook often makes changes to these settings and, when it does so, can even reset your secure settings. Moreover, turning your GPS location settings to "off" can also keep your family's whereabouts more private.