Mighty Networks, the community platform that helps you drive business revenue
You've spent months, maybe a year or two to grow your Facebook Group. Whether you provide coaching, tips and tricks on how to lose weight or recommendations that help people get hired faster, you've been there for your group's members day in and day out, giving value while keeping the trolls at a distance. Suddenly you realize managing your Facebook Group has turned into a full-time job. The group is a valuable resource for its members but is generating costs and little to no revenue for your business.
What if there was a better way to grow an engaged community and also drive revenue from it?
I recently came across Mighty Networks when someone in my LinkedIn network mentioned it in a comment as a community-focused platform.
Hm, I haven't heard of Mighty Networks. What is it? Let's find out!
Mighty Networks, the community-focused platform that helps you build your business
Create a Community-Powered Brand with Mighty Networks from Mighty Networks on Vimeo.
Mighty Networks enables entrepreneurs, organizations, and companies to create and grow a community-powered business. It is a platform where you can bring your community, online courses, and memberships together in one place.
You can build a landing page for your business, publish articles, share content and create an online course platform for your audience.
What do you get when you choose Mighty Networks?
Mighty Networks offers its users three plans they can choose from: the free plan, the business plan ($81/month) and the community plan ($23/month).
Being a pay-to-get-access community is actually a plus because if it's free, the commitment isn't there. When people pay a membership fee, it's an investment and both parties, the Mighty Host (that's how businesses on Mighty Networks are named) and its paying members are much more likely to engage, add value and contribute to their communities and the growth of their members.
Here are some of the features you get depending on your chosen plan:
Personalized activity feeds for members
Topics, articles and direct messaging
Choose from public, private, and secret privacy options
Use your own domain name for your Mighty Network
Message ALL members (reach 100% of your members whenever you want)
Polls and questions
Organize events locally or virtually with text chat, Zoom, Facebook Live, or Crowdcast integrations
Notify ALL members of any post you make or activity you think is important
Access detailed analytics on every member, every post, and all activity
These are just a few features, check the complete list.
Also, it's important to mention that Mighty Networks is 100% ad-free, GDPR compliant, SEO friendly and mobile-first.
What else should you know?
Unlike the experience on Facebook, there are no distractions on Mighty Networks, no cat or baby videos that the algorithm pushes in front of us which makes maintaining focus a big challenge for everyone.
Mighty Networks doesn't encourage distraction, it encourages focus so it's better for your business.
Also, you may have noticed in the features mentioned above that with Mighty Networks you can message all members of your community, something you can't do on Facebook Groups unless you become friends with every one of them.
What else can you achieve on Mighty Networks that you can't with Facebook Groups? The goal of this article is not to do a comprehensive comparison with Facebook Groups so I invite you to find out by yourself.
Over the past few years, businesses have come to realize that being on Facebook had become a pay-to-play game. The algorithm is set up so that businesses need to pay Facebook to show one post to all their page followers. That is not the case with Mighty Networks.
The company's 2017 news release says that Mighty Networks employs proprietary algorithms and smart technology built from the ground up for interests.
Businesses that have shifted their online community from other community-focused platforms have seen a higher engagement rate and the interactions much more meaningful, than on other platforms (source).
What differentiates Mighty Network from other community platforms?
Here are the main differentiating factors:
Members are connected by their location, by the topics they choose and the categories they define
Content and conversations never get lost
Everything for an interest is in one place
I would also add that your personal data is not sold to third-parties for revenue generation.
Here's how you can drive business revenue depending on your chosen pricing plan:
Charge for access to your membership site or group
Charge for access to your online courses
Becoming a Mighty Affiliate
You can set up payments within your Mighty Network and charge a one-time purchase or a subscription purchase. Stripe is the payment processor on Mighty Networks and you can charge a max price of $999.
Conclusion
Mighty Networks could be a good solution for your business if you:
Are looking to build an online membership
Have grown disappointed with Facebook (and there are plenty of reasons to)
Are looking to have a course platform and community all together in one place
Are trying to facilitate the conversation with your customers or user base
Are looking to get involved and to learn more about what your community may need
Are struggling with keeping your users on one platform
Want to personally email your audience
Join the Conversation
We'd love to hear what you have to say.
Get in touch with us on our LinkedIn Group, Facebook Group or Twitter.
This Platform Connects Silver Agers With Businesses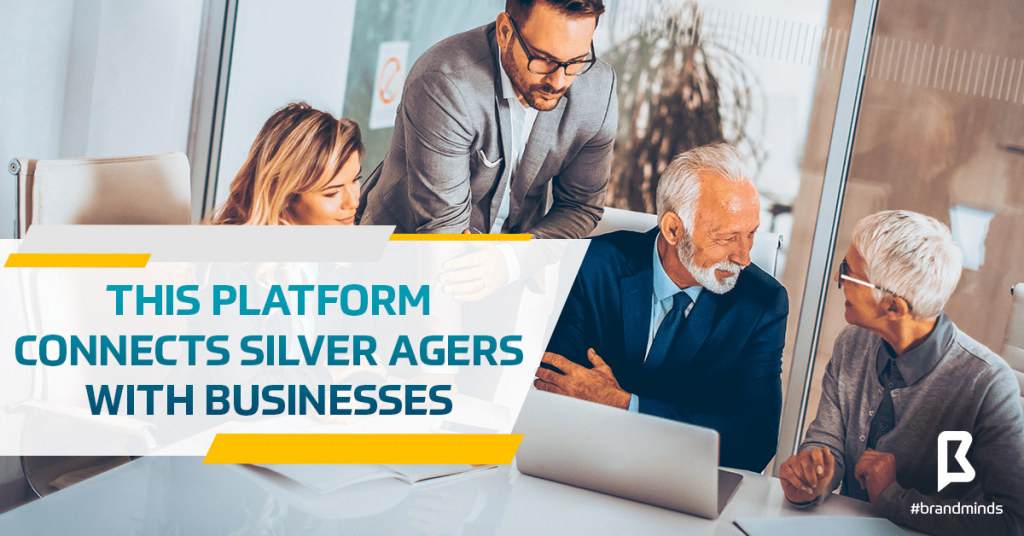 According to PricewaterhouseCoopers, people over 65 – Silver Agers – are the fastest growing segment of the population: there will be 390 million more of them in 2030 than in 2015. Many advanced countries are already faced with a decrease in population growth.
Ageism is causing a shift in the demographic profile which will bring disruption to the traditional life cycle of education, work and employment.
Learn more: PwC – 5 Megatrends Affecting Your Business in 2019 
Instead of looking at this trend from a negative standpoint, let's put a 180 degrees spin on it and see it for what it is: an untapped resource for businesses in all industries.
That's exactly the offer of WisR – the platform connects experienced and active older men and women (aka Silver Agers) with businesses.

WisR – Don't grow older, grow wiser
The problem
44% of the European population will be over the age of 50 in 2030;
Businesses can no longer ignore the demographic change taking place right now;
If they want to survive and thrive, businesses need to find ways to take advantage of the experiences and knowledge that older people have still to offer to them and to society at large.
Many people want to continue working when reaching retirement age. They want to shape the future and be part of it. Gardening simply doesn't do it anymore.

WisR

The opportunity
Today people reaching the age of retirement feel fifteen years younger;
According to scientific research, a 60-year-old person today has the biological age of a 40-year-old one hundred years ago;
The Silver Agers want to continue working actively;
Being employed gives them a sense of purpose and fulfilment;
It is sometimes their opportunity to finally pursue their dream job.

The solution
WisR offers a platform which connects Silver Agers based on their professional experience with businesses looking for new employers.
As long as I've got my brain and my bones are still good, I'll always work.

Klaus Stockreiter, 73 has found his job at WisR
WisR – a win-win solution
For businesses, WisR is a recruiting platform where they can find their next highly experienced employers.
For Silver Agers, it is an easily accessible resource to explore job offers.
By connecting generations, the WisR platform has an important social impact in that it promotes a positive perception of age.
Because people of all ages are valuable to the labour market.

WisR
Awards & Recognition
At the 2018 Central European Startup Awards, WisR won Best Austrian Social Impact Startup.
Join the Conversation
We'd love to hear what you have to say.
Get in touch with us on Facebook Group and Twitter.
This is the AirBnb of One-Day-Trips in Central Europe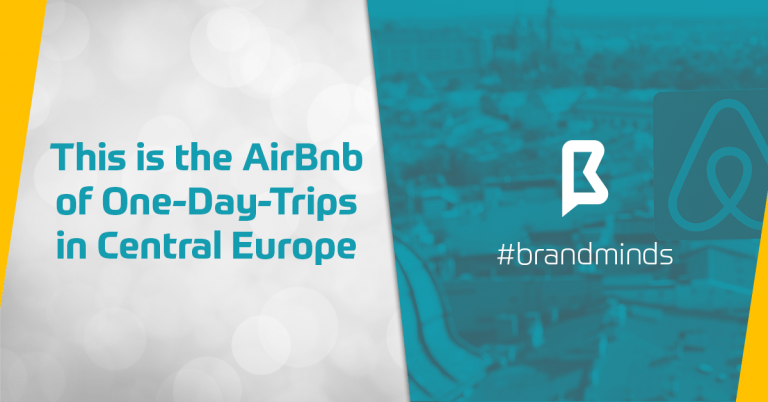 Are you planning to visit Central Europe?
Do you hate carrying luggage or taking directions from your GPS in the search for your next hotel?
Then this is the solution for you!

DayTrip is a platform dedicated to giving travellers an authentic experience by connecting them with local drivers.
DayTrip's Mission
Every traveller deserves real insight into the cultures of the countries they're visiting. And every amazing place on Earth deserves to be visited and appreciated. We believe unique local knowledge and real human connection are irreplaceable when it comes to truly comprehending another culture.
About DayTrip:
The company is a startup created in 2015;
The founding team is comprised of five passionate travel enthusiasts with years of combined experience in the travel industry and information technology;
The innovative service was featured in USA Today Travel, The Huffington Post, World of Wanderlust, Travelling Buzz etc;
Currently Daytrip operates in 9 countries and is steadily growing;
Since January 2016, the company has transported over 8,000 passengers.
Daytrip is a platform that connects travellers with local drivers who will transport you from one city to the next. We also give you the opportunity to explore sights/attractions along the way.
We drive, you discover.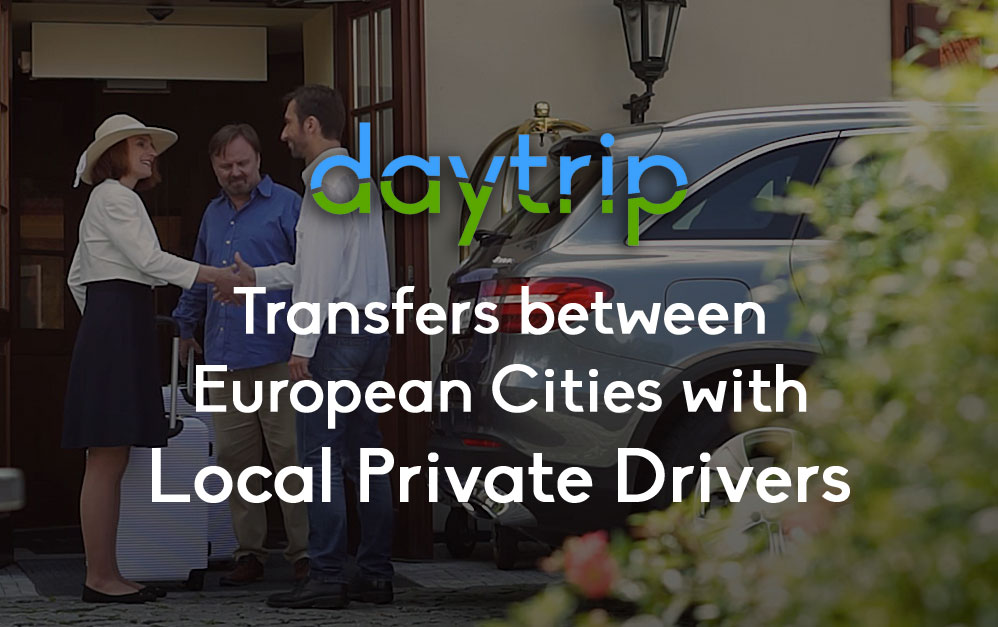 How DayTrip works
The tourist chooses their origin and destination via the platform, establishing the itinerary and points of interest along the way;
The platform sends the tourist a reminder with their driver's name and mobile number a few days before departure;
The driver meets the tourist at the agreed time and place;
The tourist receives the vehicle that best fits the number of travellers.
Benefits:
Side-trips to castles & little towns you wouldn't be able to see otherwise;
Reduced transportation time between hotels;
Gain more time for sightseeing;
The platform provides you with your own personal tour guide;
Make the most of your time in each city;
Receive recommendations according to your interests;
Avoid expensive flights between cities;
Get more of the local colours and flavours.
---
source: https://mydaytrip.com/
Measure How People Feel about Your Video Content with this Emotional Intelligence Platform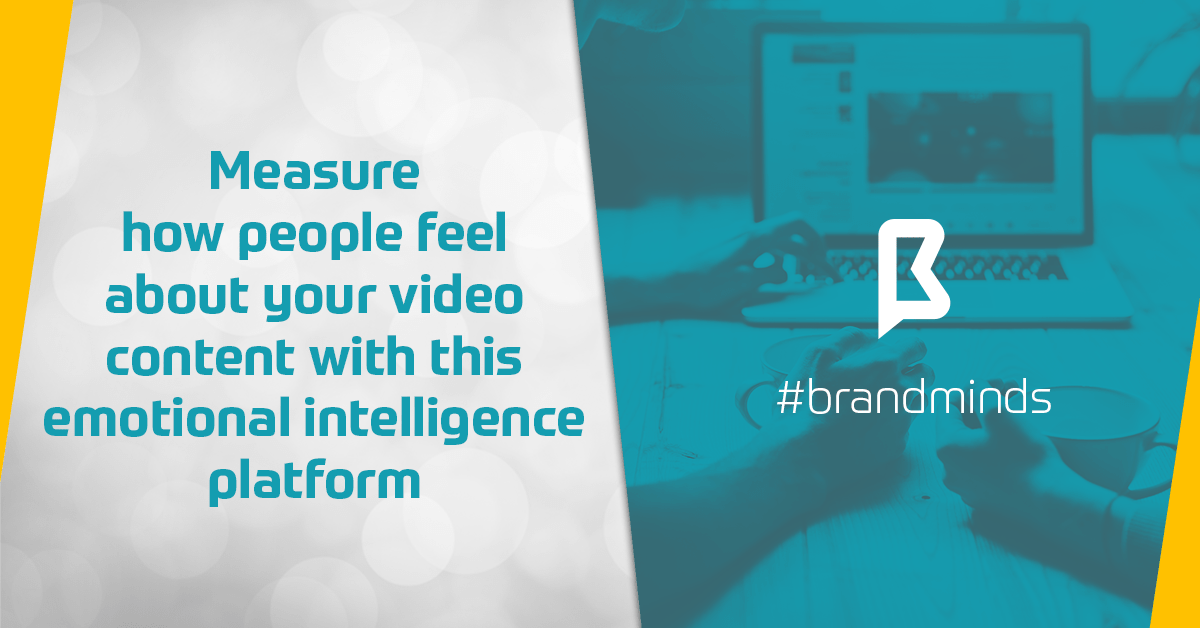 Latest statistics say that where both video and text are available on the same page, 72% of people would rather use video to learn about a product or service.
Learn more: Video Marketing Statistics 2018 – How Brands used Video for Business
Businesses acknowledged this rising trend in customer behaviour and began producing more video content to cater to their customers' needs.
But when you produce video content (or any content for that matter!) you need to measure its impact on the consumer, you need to find out whether it had the expected outcome.
Realeyes

is an emotional intelligence platform which uses the power of AI to help brands measure their video content at scale.

[bctt tweet="Use Realeyes, the emotional intelligence platform to help you measure your video content at scale." username="brand_minds"]
With Realeyes marketers can:
transform the impact of their video content;
make more informed media decisions;
eliminate media waste.
What is Realeyes?
Realeyes is an AI powered platform which uses computer vision and machine learning to measure how people feel as they view your video content online through their webcam.
It was co-founded by Mihkel Jäätma in 2007 at Oxford University. After ten years of breakthrough R&D innovation, Realeyes is now the technology leader in emotion AI for marketing performance, providing unfiltered emotional responses from consumers to businesses.
The innovative emotional intelligence platform has offices in Boston, London, New York and Budapest.
According to TechCrunch, the London-based startup has raised $16.2 million in funding, money that it plans to use to expand in engineering and business development.
It's fast growing – revenues have shot up 932% in the last four years.
Some of its customers are Coca Cola, Mars, Publicis, Turner, Heineken, LG, Twix etc
How does Realeyes work?
Realeyes delivers results by running your video content through 4 stages:
1.Set the brief
Upload your own or competitor images, GIFs or videos at any stage of its life-cycle. Generally, we source a sample audience of 300 viewers based on your campaign objectives.
2. Collect Data
The platform measures the attention, emotions and sentiment of your sample audience as they watch your video content on their own device at home. You can even ask brand lift survey questions too.
3. Get results
The results are delivered to the Realeyes dashboard within 24 hours (depending on the sample), enabling you to slice and dice your audience data to see how different segments responded.
4. Act on insight
The Realeyes highly-experienced marketing professionals team craft your reports; this way your results are turned into valuable insights you can act on with confidence.
What does Realeyes measure?
Realeyes measures attention, emotions and sentiment.
1. Attention
The attention metric shows at which point your audience attention rises and falls whilst viewing your content. Attention is measured on volume and quality.
2. Emotions
Emotions are tracked with the help of the Realeyes Facial Action Coding System (FACS) used by Paul Ekman to categorise human facial movements.
Facial expressions are broken down into the individual Action Units that make up a specific expression over time. The output of your collected audience emotions is aggregated and displayed within the dashboard as six basic emotion metrics and three proprietary metrics for measuring the emotional experience.
The six basic emotions are: happiness, surprise, confusion, sadness, disgust, scared.
In addition to these basic emotion metrics, Realeyes also tracks a variety of proprietary metrics or classifiers.
These classifiers have been derived through their own research and are:
Engagement – when a participant has an expressive reaction to a stimulus.
Valence – whether a reaction is positive or negative.
Negativity – the percentage of people showing an emotion classified as negative.
3. Sentiment
With the sentiment analysis you can discover how audiences feel about your brand and content, expressed in their own words. Sentiment Analysis uses AI to analyse open ended consumer comments to identify the prevailing emotional opinion within the text, determining whether the overall sentiment is positive, negative, or neutral.
Here are 6 benefits of using Realeyes:
1.Optimise video
With second by second emotion traces, see exactly how people react to your content – what works and where it might fall short.
2. Select winners
The Realeyes EmotionAll® score ranks your assets – see at a glance which videos to push or pull.
3. Target audiences
The score enables you to weed out the low performers and identify which demographic responds best to your video.
4. Compare norms
See how your video performs amongst different markets, genders, or age groups as well as custom demographic segments, in order to fully optimize your targeting.
5. Drive efficiency
Skew spend towards the most engaged audiences and invest in high performing content.
6. Predict performance
Capitalize on your earned media potential and inform channel split decisions based on the 1 to 10 score.
Additional advantages
Get an instant overview of what people are saying about your brand, ad or campaign with automatically ranked responses.
Specific audience insight
By combining Sentiment Analysis data (consciously reported feedback) with our unique Attention and Emotion data (subconscious feedback), collected using webcams, we create a comprehensive report of the effectiveness of your creative.
Sentiment analysis is not restricted to English-speaking audiences, with analysis of French, German, Italian, Japanese, Korean, Portuguese, Spanish, Chinese (Simplified), Chinese (Traditional) also included.
Unlike other similar tools that require manual effort, Sentiment Analysis is completely automated and is fully integrated into our dashboard.
LinkedIn Learning and How is helping your business
LinkedIn Learning was launched in 2016 in San Francisco, about a year and a half after LinkedIn acquired online learning site Lynda.com for $1.5 billion. A large part of LinkedIn Learning is based on Lynda content, and went live, accordingly to Tech Crunch, with around 9,000 courses on offer. Subjects taught through the service include business, technology and creative topics, with courses running from programming skills to writing and accounting.
"With more than 450 million member profiles and billions of engagements, we have a unique view of how jobs, industries, organizations and skills evolve over time. From this, we can identify the skills you need and deliver expert-led courses to help you obtain those skills. We're taking the guesswork out of learning. The pressure on individuals and organizations to adapt to change has never been greater. The skills that got you to where you are today are not the skills to prepare you for tomorrow. In fact, the shelf-life of skills is less than five years, and many of today's fastest growing job categories didn't even exist five years ago,"declared LinkedIn representatives at the time of the launch.
Managers can customize multi-course "learning paths" for employees, and examine analytics to measure employee progress. The courses (divided into business, technology and creative categories) are available free with a LinkedIn Premium subscription for individuals and there is also an enterprise version. The platform offers solutions for business, higher education, government agencies and libraries.
And, as techrepublic.com is pointing out, LinkedIn Learning differs from other online training options because managers can customize multi-course "learning paths" for employees, and examine analytics to measure employee progress.
Moreover, the platform has a blog attached to it that will offer you even more pieces of information and interesting articles.
According to "Learning at the Speed of Business", McKinsey & Company, May 2016, How the Digital Skills Gap is Killing Productivity IBM, quoted by LinkedIn, organizations that embrace a culture of learning can boost employee productivity by up to 50%.