Jeff Bezos is stepping down as Amazon CEO. What is his legacy?
In a letter published yesterday, Jeff Bezos announced he is stepping down as Amazon CEO later this year.
Andy Jassy, Amazon's head of cloud computing will be taking the helm.
Jeff Bezos founded the eCommerce retailer 27 years ago in a garage when it "was only an idea" and people were asking him "What's the internet?".
Leveraging the power of the internet and thanks to his vision on what makes a successful company, today Amazon is the world's largest online retailer of consumer products and a leader in the cloud computing segment.
With a market value of 1.6 trillion dollars, Amazon is in the Top 5 big tech US companies and it doesn't look like it's going to slow down.
"Being the CEO of Amazon is a deep responsibility, and it's consuming. When you have a responsibility like that, it's hard to put attention on anything else", he writes. In his new role as Executive Chair of the Amazon Board, Jeff Bezos will still watch closely over the company but will dedicate his time and energy to other Amazon initiatives such as the Day 1 Fund, the Bezos Earth Fund, Blue Origin, The Washington Post "and my other passions".
As Jeff Bezos steps down as CEO of the world's largest eCommerce retailer, let's take a look at what he leaves behind, his legacy.
Jeff's business strategy is his legacy.
Here are eight essential factors of Jeff's successful business strategy for Amazon:
1.
Move quickly to solidify and extend your current position
In 1997, with big tech companies like Microsoft and AOL expressing interest in online commerce, Bezos saw a window of opportunity.
"Our goal is to move quickly to solidify and extend our current position while we begin to pursue online commerce opportunities in other areas. We see substantial opportunity in the large markets we are targeting", he writes in his 1997 shareholder letter. I remind you that, at the time, Amazon was still selling books.
2.
Set out to delight your customers
Jeff believes complaining customers are a company's most valuable resource for growth. They reveal blind spots that employees or managers could not otherwise identify giving the business the opportunity to improve and develop.
Amazon's focus on customer obsession is one of its underlining factors for success.
3.
Make bold investment decisions
At the heart of Amazon's investments is the customer.
Every investment that Amazon makes is to further improve customer satisfaction and experience by developing systems, infrastructure and service.
4.
Become aware of proxies
In his 2016 shareholder letter, Jeff talks about the danger of allowing proxies to gain power within the company.
Proxy is something or someone who acts as a substitute. This is when the process has become more important than the result and replaced it. It's the process as a substitute for the outcome.
When someone in the company starts saying This is how we've always done it, it's time for a change.
5.
Your employees must think like an owner
Jeff acknowledged early on that hiring the right people was paramount if Amazon was to be successful and achieve its objectives. "Setting the bar high in our approach to hiring has been, and will continue to be, the single most important element of Amazon.com's success."
The retailer behemoth compensates its employees in Amazon stock than cash because becoming stockholders changes their mindset.
6.
Embrace external trends
Businesses that adapt to the latest technological trends and customer behaviour changes evolve and survive. Businesses that resist change, don't survive.
His advice to every company founder is to acknowledge powerful external trends like AI and machine learning and embrace them quickly.
7.
Make high-quality decisions fast
Large organizations like Amazon have many things going for them with one downside: they are slow at making decisions.
Jeff didn't allow this to happen to Amazon.
He created a system of making high-quality decisions fast which relies entirely on the Day 1 mindset. Day 1 companies are startups, nimble and agile, bursting with vitality. Day 2 companies are already heading for the end. Amazon is a Day 1 company.
8.
Implement high standards
Amazon's obsession with customer satisfaction has led to a number of outstanding product innovations (Alexa, AWS) and excellent customer experience (Amazon Go, 1-click purchases).
What does it take to achieve such results? Implementing high standards in the company.
At the core of Amazon's supremacy is innovation. So it's no surprise that Jeff Bezos ends his letter to the employees with an encouragement to continue down the path of innovation.
Keep inventing, and don't despair when at first the idea looks crazy. Remember to wander. Let curiosity be your compass. It remains Day 1.

Jeff
Join the Conversation
We'd love to hear what you have to say.
Get in touch with us on our LinkedIn Page, Facebook Page, Twitter or TikTok.
4 reasons why fashion retailer Forever 21 went bust
Fashion retailer Forever 21 has gone bust. The company filed for bankruptcy this September.
How did the 35-yr old fashion retailer giant with over 600 stores around the world fail?
In this article, I put together a list of 4 reasons Forever 21 failed according to retail experts.
The American fast-fashion retail chain was founded in 1984 by Korean-born husband and wife Do Won Chang and Jin Sook Chang. The stores sold designs similar to those seen in South Korea and were targeted at the Korean American community. The business was successful and totaled $4.4 billion in global sales at its peak in 2015. The couple's combined net worth was estimated at $6 billion.
Looking to avoid Forever 21's fate and become an innovative company? Join our masterclass!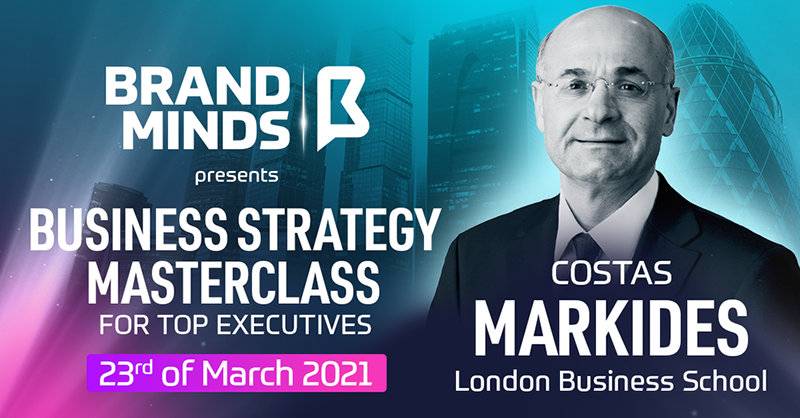 What is Forever 21?
Forever 21 is a fast-fashion retailer, offering trendy and inexpensively mass-produced clothing to mostly young shoppers who wanted the latest fashion but didn't have much money to spend.
The business went well until 2017 when the retail apocalypse hit the industry, the term coined by Knowledge@Wharton to define "legacy retailers' ongoing struggle to stay relevant in a landscape increasingly dominated by Amazon and online upstarts".
Shoppers embraced digital and their shopping process changed dramatically. The retailers failing to switch from offline to online in an adapt-or-die strategy were forced to close up shop. Those that have been able to change their business model to embrace innovation, have transformed and became more able to suit the needs and expectations of their young customers.
Let's see why Forever 21 failed to do the same.
4 reasons why fashion retailer Forever 21 went bust
1. Failed to see the trends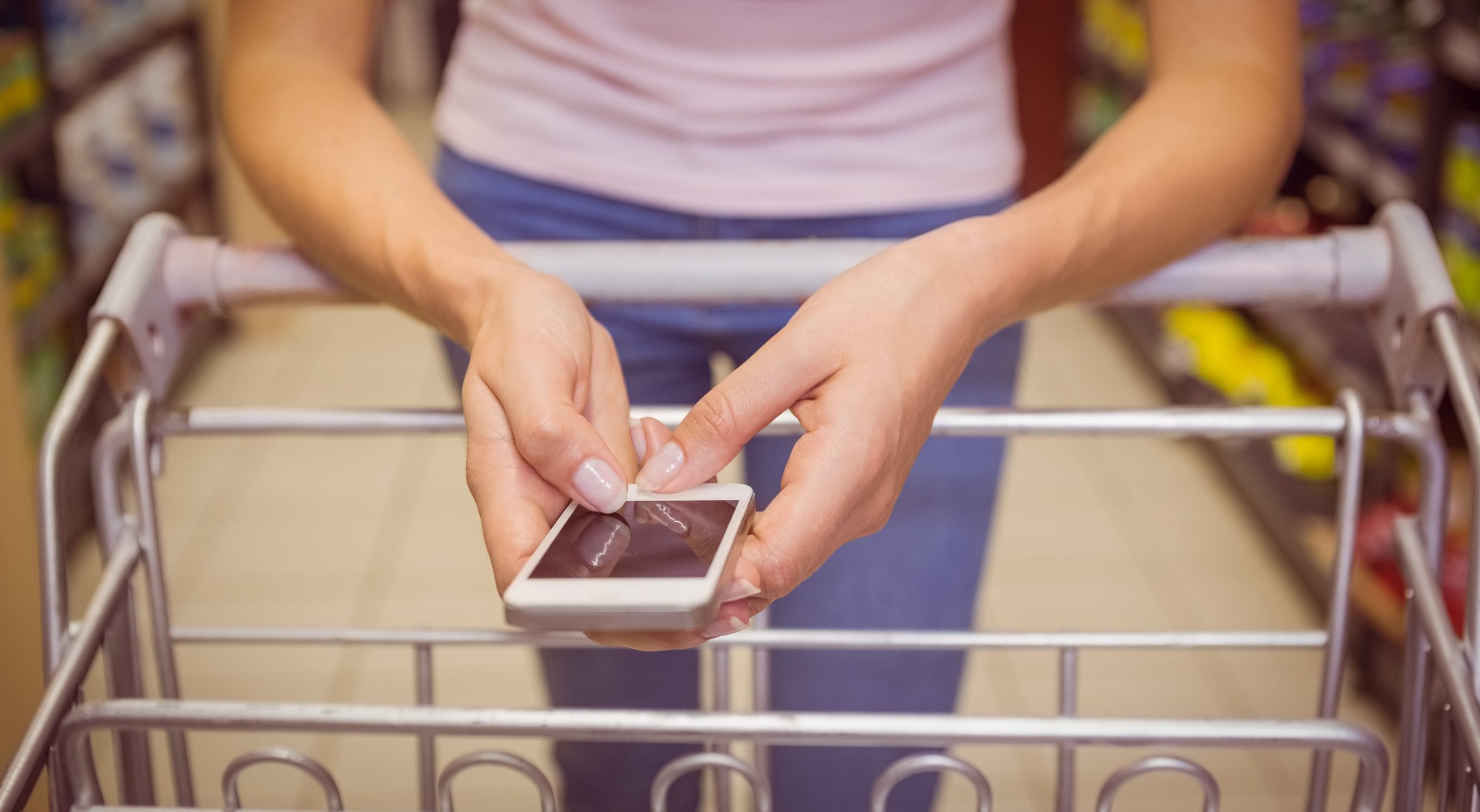 The Changs didn't see the retail apocalypse. Or they did but didn't believe they would be affected by it.
Too big to fail is the mantra of some big corporations. Nokia believed in it, Kodak believed in it and they are now the subject of business failure cases students learn in business schools. Microsoft would have had the same fate had it not been for Satya Nadela's leadership – he transformed the tech giant's corporate culture from the ground up.
Failure stories: Nokia and Kodak
If Forever 21 has seen the digital trend, going for more physical space was a business mistake. When other fast-fashion retailers were cutting down on the number of physical stores, Forever 21 was renting more space, in big shopping malls. In 2018, sales dropped by 25% which meant the company was struggling to pay rent on very large therefore very expensive space.
2. Failed to redesign their stores around digital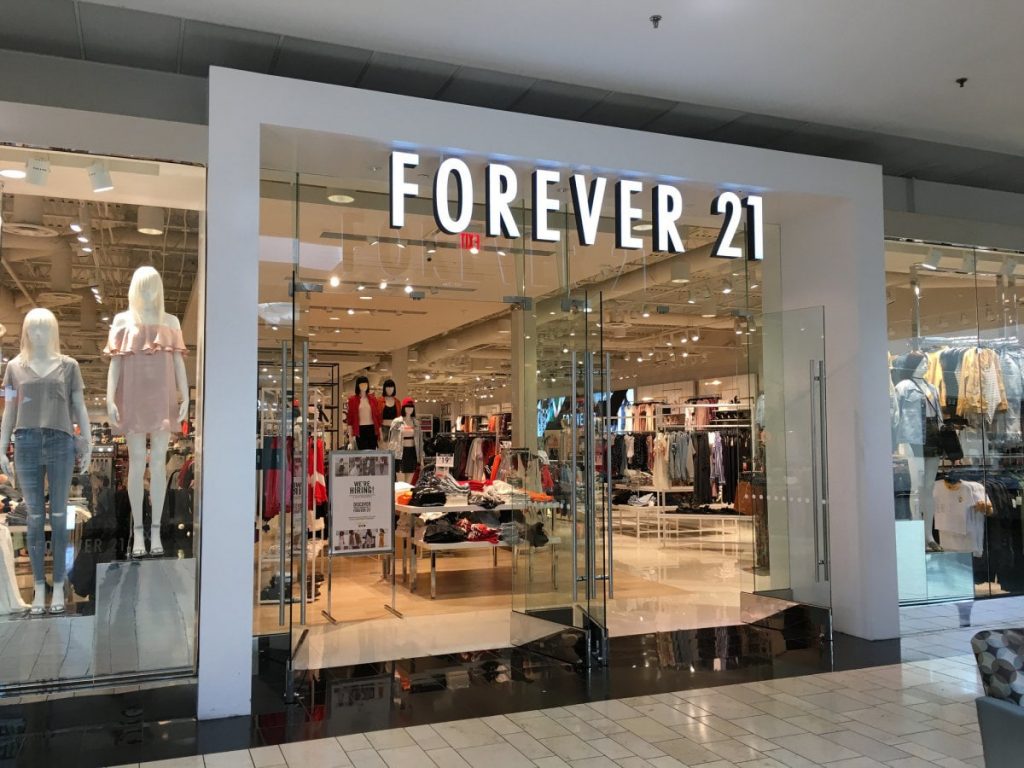 Going digital doesn't mean retailers should exclude in-store experience from their shoppers' experience overall.
Brands still need to provide their customers with a positive in-store experience and digital is the perfect tool to blend online with offline.
For retail chain stores, it's not enough to display great products at discounted prices. During the 2018 holiday shopping season, Walmart provided its shoppers with in-aisle fun and entertainment powered by Augmented Reality tech.
Ray-ban, IKEA and Sephora built their own AR-based apps to ease the decision making of their customers.
In January last year, Amazon opened Amazon Go, the first automated in-store system where there are no checkout lines or cashiers.
Forever 21 opened an eCommerce site but still remained stuck in a mall mindset. Much like ToysRUs, another retailer giant whose failure story made the headlines, Forever 21 refused to update its store experience in a changing, digital-first landscape.
Each store looked mostly the same, and the retailer did not offer BOPUS (buy online, pickup in-store) services like many of its competitors. The result was an in-store experience that felt stagnant and outdated.
3. Delivered uninspired collections
H&M and Zara, long-time competitors of Forever 21 have felt the same pressure to adapt to online and digital as the family-owned brand.
H&M closed many of its physical stores around the world and still plans to close more in 2019. But at the same time, the Swedish fashion retailer has updated its story and brand purpose, increased its clothing quality and brand relevance and created various benefits for its online customers.
While Forever 21 printed tacky slogans on its tops and launched a Cheetos inspired collection, H&M collaborated with high-fashion designers like Giambattista Valli, Pringle of Scotland, Moschino, Karl Lagerfeld, Balmain, Versace and Roberto Cavalli.
Forever 21 sold clothes that were unappealing and generic. Gen Z and Millennial shoppers are looking for clothes that help them express themselves and provide them with a sense of individuality which Forever 21 clothing lines failed to provide.
4. Failed to move toward sustainability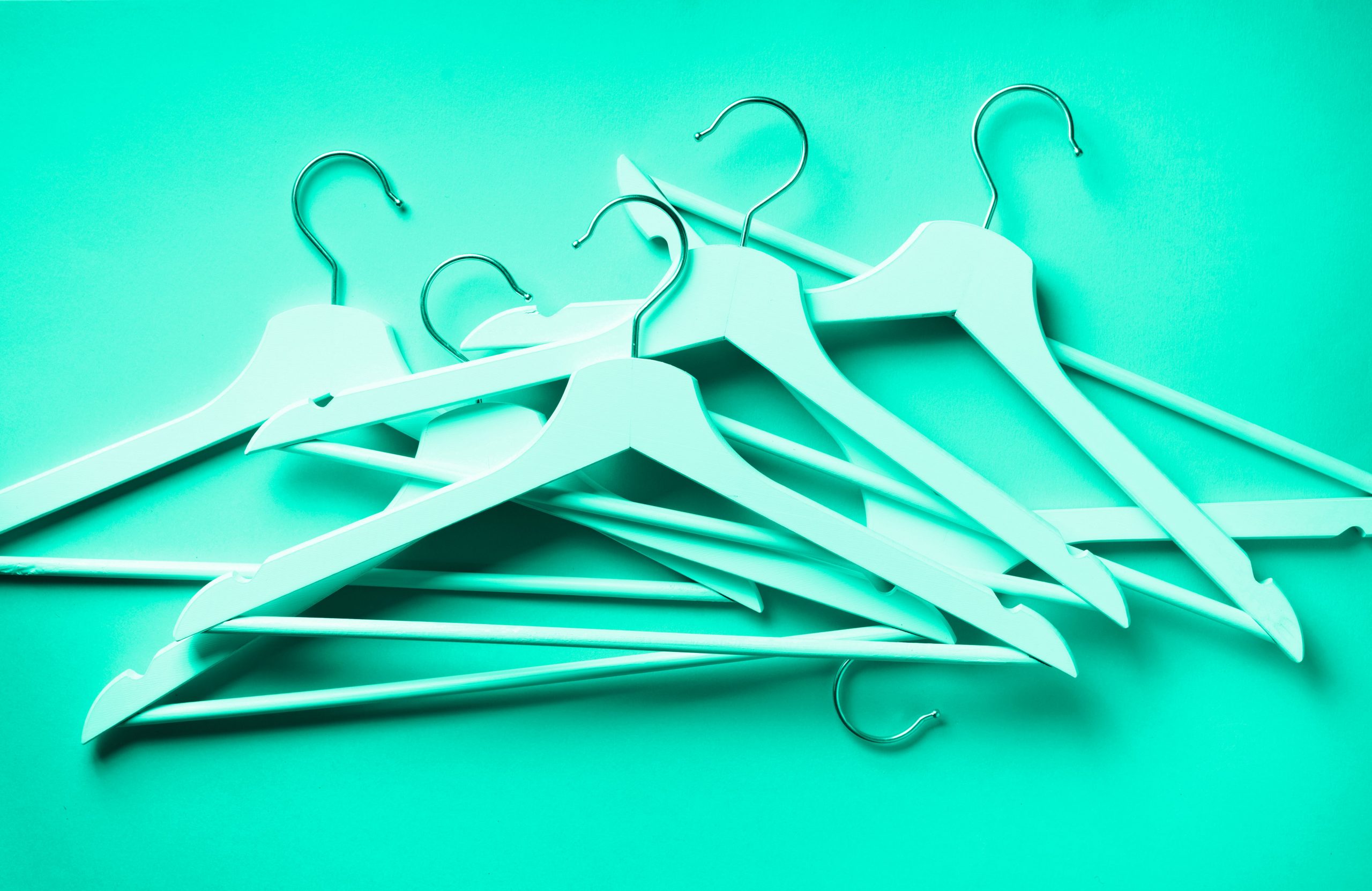 In 2011, Greenpeace launched its Detox My Fashion campaign which asked the textile and fashion industry to urgently take responsibility for their contribution to toxic pollution.
In 2015, fashion was the second most polluting industry in the world, next to oil. The fashion industry had a serious impact on our society and the planet: sweatshops in third-world countries, increased levels of pollution, high carbon footprint, use of great amount of natural resources, toxic dyes waste etc.
Fast fashion is bad for the environment and our society. Gen Zers and Millennials, who are targeted by clothing manufacturers like Forever 21 are environmentally conscious and actively support sustainable brands.
The 2018 State of Fashion found that 66% of global Millennials are willing to spend more on brands that are sustainable and that an ethical and sustainable business model is a powerful differentiator.
Spanish fashion company ECOALF created the Sea Yarn, a new 100% recycled filament made of the plastic bottle waste found on the bottom of the Mediterranean Sea.
H&M pledged to use 100% recycled or sustainable materials by 2030. The company also took on another ambitious goal: becoming 100% climate positive by 2040 by using renewable energy and increasing energy efficiency in all its operations.
Although there is a web page dedicated to highlighting Forever 21's efforts towards sustainability on its website, the information appears to have been updated in 2011. A few hundred words on a web page doesn't count as being ethical and sustainable.
The 2019 Ethical Fashion Report – The truth behind the barcode grades 130 companies from A+ to F, based on the strength of their systems to mitigate against the risks of forced labour, child labour, exploitation in their supply chains and environmental management. Forever 21 received -D while H&M was graded B+ and Zara – A.

Conclusion
Forever 21 failed because they didn't keep up with the times.
The family-owned retailer went bust because it didn't show up for their shoppers.
While their customers' buying behaviours were changing, they sold clothes like it was still the 1990s.
Their target customers wanted to buy ethical and sustainable clothes, but Forever 21 offered them cheap clothes that were bad for the planet.
The company failed to cater to the needs of their shoppers – clothes valuable enough that they can repurpose, upcycle or re-sale.
Forever 21 sold clothes that had no value. The company went bust because no one wants to look cheap.
How AI transformed Amazon into an eCommerce powerhouse
Amazon is an eCommerce powerhouse. In 2019, the giant retailer is expected to hit a 52% market share in the US and almost 14% worldwide.
Here are 6 relevant statistics which help paint a bigger picture and explain how Amazon dominates the American retail eCommerce:
During July 2019, Amazon.com had almost 2.65 billion combined desktop and mobile visits, making the platform the most visited e-commerce property in the US;
In 2018, the company reported total net revenue of $232.89 billion;
For 2019, the biggest revenue segment were online stores with $31.05 billion in quarterly net sales;
AWS, Amazon's subsidiary that provides on-demand cloud computing platforms to individuals, companies, and governments is the platform's second source of revenue in the amount of $8.3 billion;
Amazon owns more than 90% market share in 5 product categories: Batteries (97%), Kitchen & Dining (94%), Home Improvement Tools (93%), Golf (92%), and Skin Care (91%) (source);
Amazon Prime has over 100 million users and has generated $9.7 billion in subscription revenue.
AI is the foundation upon which Amazon grows its online sales and other services
From predicting how many customers might buy a new product to running Amazon Go, the cashier-less grocery store to assessing the quality of fruits and vegetables without smelling them for Amazon Fresh because humans are too slow and inconsistent.
Amazon's AI capabilities allow the platform to provide customized recommendations. According to the latest reports, Amazon's recommendation engine drives 35% of total sales.
With more than 100 million Alexa devices having been sold, Amazon's smart speaker maintains a 70% market share in the US. In a statement on the last quarter of fiscal 2018, Jeff Bezos said Echo Dot was the best-selling item across all products on Amazon globally, and customers purchased millions more devices from the Echo family compared to last year (source).
In 2018, Amazon developers improved Alexa's ability to understand requests and answer questions by more than 20% through advances in machine learning. Also, the number of research scientists working on Alexa has more than doubled in the past year, Bezos noted.
The giant American e-commerce retailer builds everything on AI because AI solves shoppers' problems which in turn supports Amazon's customer-centric approach.
The latest 4 AI-driven company operations and platform features
Aside from the recommendation engine, here are 4 of the latest AI-driven company operations and platform features:
1. AI optimization in the
fulfilment centre
There are 1 to 4 million bins per fulfilment centre (warehouse) and on the order of 10 million items. In every fulfilment centre, computer vision systems analyze images to help Amazon staff keep track of everything.
Based on data, AI solves a large combinatorial optimization problem and decides which orders to pick at the same time in order to get them in the same box. This way the system minimizes the distance the transport pods have to travel.
AI optimization makes these decisions in real-time and with information that is constantly changing.
2. Machine learning for Amazon's
product graph
The giant retailer based its product graph on machine learning allowing it to describe every item using product and non-product concepts. The system also forms links between different entities, solving actual customer needs.
People don't just come to Amazon to buy products. They visit Amazon to see what's new or interesting, or to discover ways they can simplify and enrich their lives.

Xin Luna Dong – principle scientist on Amazon product graph
3.
StyleSnap

– AI-powered fashion discovery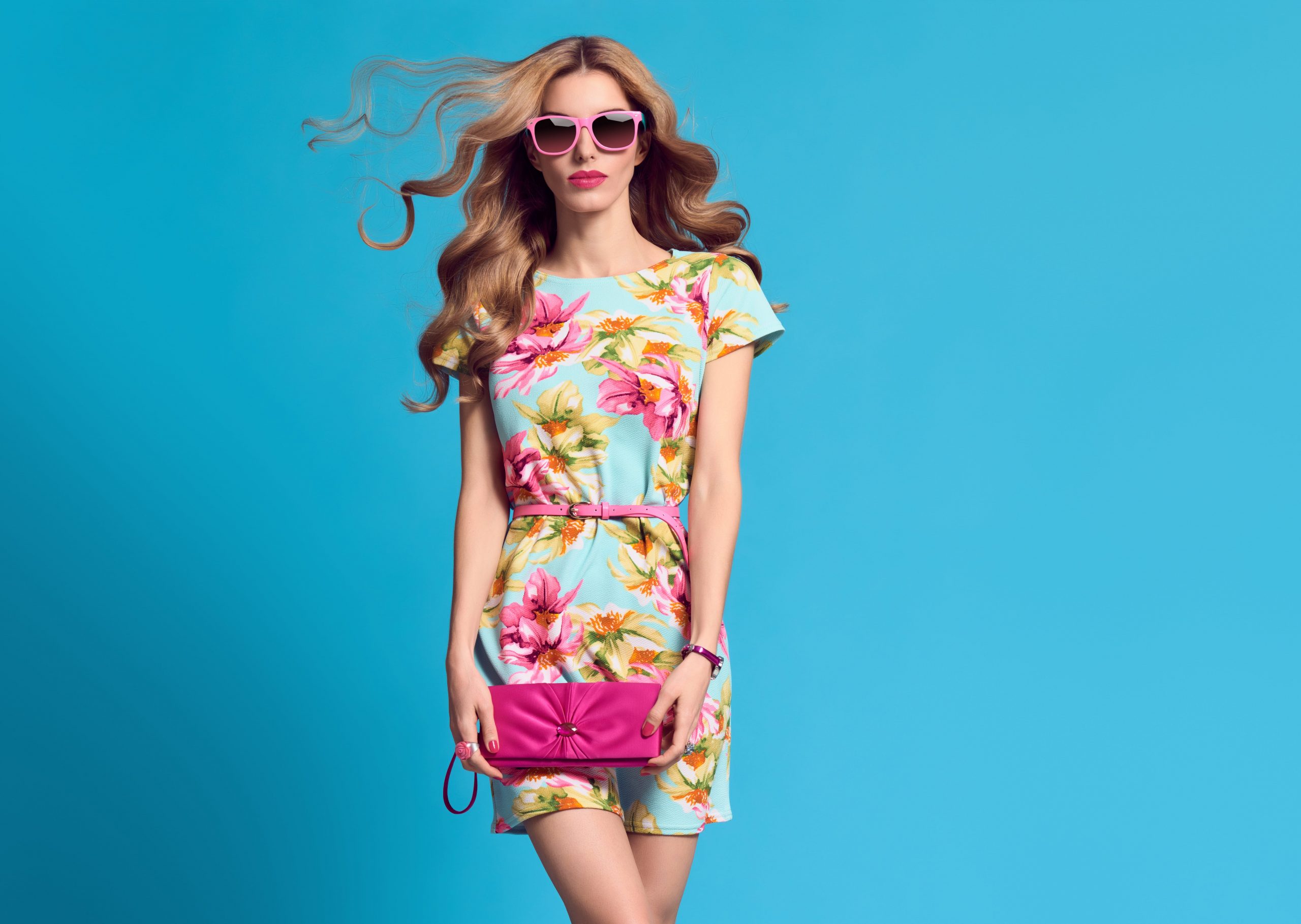 StyleSnap is the latest Amazon AI-powered feature which supports fashion-focused shoppers.
How does it work?
The shopper takes a photograph or screenshot of a look that they like, upload it in the app and StyleSnap presents them with recommendations for similar items on Amazon that match the look in the photo. StyleSnap also considers a variety of factors such as brand, price range, and customer reviews.
4. Alexa is helping the blind with its latest feature,
Show and Tell
As a customer-centric business, Amazon listens to customer feedback. The blind and visually impaired make up one category of Alexa devices customers. Amazon researchers have provided the smart speaker with a new feature designed to cater to the needs of the blind and visually impaired called Show and Tell.
Show and Tell allows the blind to identify grocery items by holding each item to the Echo Show camera and ask, "Alexa, what am I holding?". The smart speaker identifies the item through advanced computer vision and machine learning technologies for object recognition.
To learn more about the ways Artificial Intelligence could improve e-commerce businesses, I reached out to Alin Neacsu, AI expert and CTO at Deqod and invited him to answer the following question:
Why should eCommerce sites leverage the power of Artificial Intelligence?
Here is Alin's answer:
The eCommerce industry is witnessing a redefined form that takes customers to a new level of experience and gratification.
Contributing value to your customers is the only way to sustain, grow, and outshine your business rivals.
Brands now intensively should invest their money in exploring how AI can increase brand competitiveness, various processes, customer loyalty & at last, revenues.
Companies are implementing AI to cut service costs — resolving inbound requests via self-service and quickly answering customer questions through conversational AI and intelligent process automation.
Artificial Intelligence enables a business to understand its customers better and do so more quickly. This capability feeds into an improved overall customer experience using sophisticated email algorithms and automated chatbots.
Another crucial aspect where AI has proven to be of valuable assistance is cart abandonment. It helps expand customer engagement by reducing cart abandonment rates by a substantial extent using Facebook messenger, email, SMS or other channels on the site.
Consumers are often disappointed with eCommerce experience because the product results shown are often irrelevant. To tackle this problem, AI uses natural language processing to narrow, contextualize and improve search results for online shoppers.
Also, it allows having visual search capabilities, finding and matching products. Now, consumers can take a picture of a friend's new shoes or a new shirt, upload it and then AI enables consumers to easily find similar items through eCommerce stores.
Knowing who your competitors are, and what they are offering can help product owners to make their products, services and marketing really stand out.
The big data tools powered by AI can help shop owners to monitor pricing patterns because frequent analysis of pricing patterns helps them stay competitive. Big data analytics allows them to compare their businesses with those of their competitors' in just seconds and that can be used to increase the market share. More than 80% of enterprises believe big data analytics will redefine the competitive landscape of their industries within the next few years.
Artificial intelligence marketing is looking to change the game of leveraging customer data with newfound concepts of machine learning. Its purpose is to anticipate the next right move to enhance a customer's journey which in my opinion is still far from being perfect.
How do you plan to use AI to help your company's sales?
Let me know in the comments.
Join the Conversation
We'd love to hear what you have to say.
Get in touch with us on Facebook Group and Twitter.