This Platform Connects Silver Agers With Businesses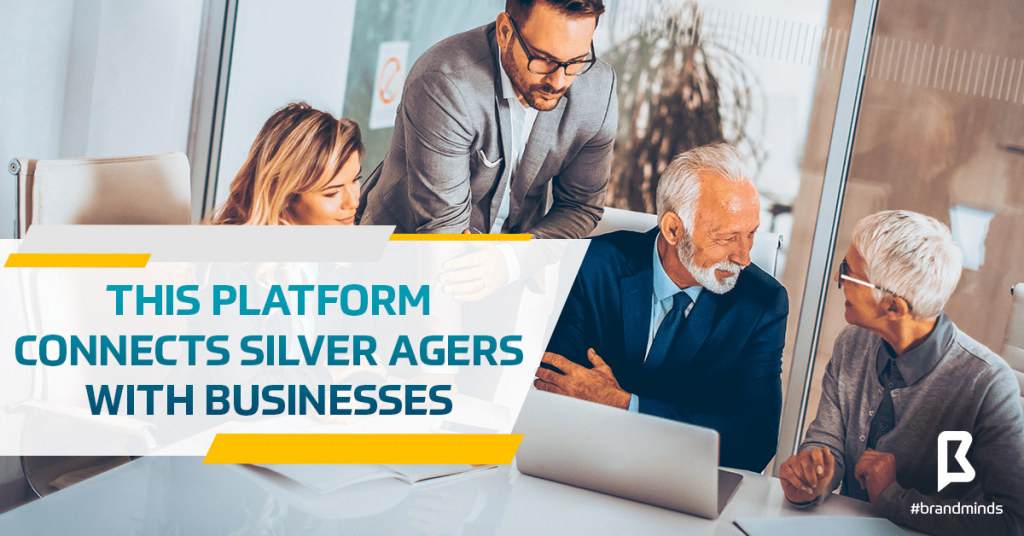 According to PricewaterhouseCoopers, people over 65 – Silver Agers – are the fastest growing segment of the population: there will be 390 million more of them in 2030 than in 2015. Many advanced countries are already faced with a decrease in population growth.
Ageism is causing a shift in the demographic profile which will bring disruption to the traditional life cycle of education, work and employment.
Learn more: PwC – 5 Megatrends Affecting Your Business in 2019 
Instead of looking at this trend from a negative standpoint, let's put a 180 degrees spin on it and see it for what it is: an untapped resource for businesses in all industries.
That's exactly the offer of WisR – the platform connects experienced and active older men and women (aka Silver Agers) with businesses.

WisR – Don't grow older, grow wiser
The problem
44% of the European population will be over the age of 50 in 2030;
Businesses can no longer ignore the demographic change taking place right now;
If they want to survive and thrive, businesses need to find ways to take advantage of the experiences and knowledge that older people have still to offer to them and to society at large.
Many people want to continue working when reaching retirement age. They want to shape the future and be part of it. Gardening simply doesn't do it anymore.

WisR

The opportunity
Today people reaching the age of retirement feel fifteen years younger;
According to scientific research, a 60-year-old person today has the biological age of a 40-year-old one hundred years ago;
The Silver Agers want to continue working actively;
Being employed gives them a sense of purpose and fulfilment;
It is sometimes their opportunity to finally pursue their dream job.

The solution
WisR offers a platform which connects Silver Agers based on their professional experience with businesses looking for new employers.
As long as I've got my brain and my bones are still good, I'll always work.

Klaus Stockreiter, 73 has found his job at WisR
WisR – a win-win solution
For businesses, WisR is a recruiting platform where they can find their next highly experienced employers.
For Silver Agers, it is an easily accessible resource to explore job offers.
By connecting generations, the WisR platform has an important social impact in that it promotes a positive perception of age.
Because people of all ages are valuable to the labour market.

WisR
Awards & Recognition
At the 2018 Central European Startup Awards, WisR won Best Austrian Social Impact Startup.
Join the Conversation
We'd love to hear what you have to say.
Get in touch with us on Facebook Group and Twitter.