Contextual editorial video content in a video intelligence connected world
Contextual editorial video content dramatically increases a consumer's engagement and recollection of video advertising on a web page, showed a new study about video intelligence, conducted by Lumen Research. The findings show an increase in dwell time by a third and improves user perception of publisher platforms by 9%.
In the study took part 200 consumers that were asked to share opinions on commercial and editorial content on an entertainment site, looking at engagement, dwell time and perception – both with and without contextual content. Respondents were invited to download Lumen's software onto their laptop computers, which temporarily turns their computer's webcam into an eye tracking camera. The participants eye movements were monitored to understand what they looked at – and what they ignored.
The findings showed an overwhelmingly positive reaction from when users are presented with contextual video content instead of standard advertising, or out-of-context video. Contextual content was shown to increase dwell time on the page by 33% – from 33 seconds to 47. The placement of video intelligence contextual content also saw an increase in the attention users paid to accompanying advertising, with 71% of respondents engaging with pre-roll video when viewed alongside contextual content, compared to just 50% when viewed without. Recollection of pre-roll was also increased as a result of the page featuring coherent contextual content.
Perception of publisher sites is improved with contextual video as a result of increased attention and engagement with content across the page. 85% of respondents described the page as engaging when viewed with contextual video (78% without), and 80% thought the entertainment site had 'was enjoyable to browse' when viewed with contextual video (69% without).
"We already knew contextual editorial content dramatically improves user engagement with advertising content, but to see that it improves engagement with other ad-content and native editorial content is fascinating. At video intelligence we're dedicated to helping publishers deliver great user experiences, and we're pleased to see that vi stories delivers a strong halo effect for both brand and publisher," said Kai Henniges, CEO and co-founder of video intelligence.
On his turn, Mike Follett, managing director of Lumen Research, added that, because contextual content like video intelligence stories is more relevant and interesting than typical digital videos, people are willing to spend time with the accompanying advertising to see it, demonstrating that video intelligence stories makes both native content and non-contextual advertising on the same page more memorable. Attention matters – and vi drives attention.
vi stories allows publishers to embed a native video player on their platform that matches the look, style and design of their app or website. A natural language machine learning algorithm, powered by IBM Watson, finds and serves editorial video based on its analysis of the page content. Content is sourced from a vast and continually updating video library, containing clips from outlets like ITN, Bonnier and Euronews.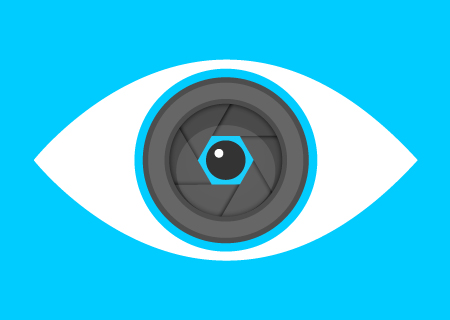 The product aims to create highly engaging experiences for users and increase the time they spend on the site, creating greater monetisation opportunities on publisher platforms. vi stories inserts advertising within the player, allowing advertisers to target engaged viewers with audience-appropriate branded content in a native media environment.
The research saw participants read an article on an entertainment website about the Oscars, half with contextually relevant video content and half without. The same ad for M&Ms ran before both videos. Having read the article and had the chance to watch the video, respondents were asked to complete a short questionnaire to assess their recall and perception of the ads they had seen and their perceptions of the publisher site. The respondents were paid for their time, and the software deleted from their machines as soon as the test was completed.
vi is a contextual video platform, connecting publishers, content providers and brands through video storytelling. Video inventory is lacking, and users are hard to captivate, therefor vi's tools use contextual matching to create compelling video experiences on desktop and mobile. vi offers a full suite of self-serve tools: a video syndication engine powered by machine learning, a video ad server and an SSP. vi is trusted by 20,000 publishers to deliver millions of contextual video stories every day.
Android Spywares become more and more dangerous
Kaspersky Lab spotted a new spyware, named Skygofree, and called it one of the most powerful espionage tools for Android the company has ever seen. It has been active since 2014, and once installed, it can secretly take pictures, record videos, and seize data from your phone. According to PC Mag, although "WhatsApp is built with end-to-end encryption, the spyware can still lift messages from the app. It does so by exploiting Android's Accessibility Services to read the content displayed over the messaging service. Another never-before-seen feature is the spyware's ability to eavesdrop on the victim when the device enters certain locations".
As,unfortunately, everybody knows, Android devices are easier targets for viruses and spywares than the Apple devices, therefore one must pay a lot of attention when having one, especially when playing an important role in a company or having compromising pictures or videos on your mobile phone, even the situation is improving.
According to Wired, in an annual report on the security of the world's 1.4 billion Android devices released by Google in March 2017,  less malware winds up in its Google Play store, devices are better encrypted, and more hackers than ever report Android bugs to Google in exchange for so-called "bug bounties." But Google has also released solid data for the first time on Android's most serious security problem: the challenge of getting dozens of manufacturers and hundreds of carriers around the world to cooperate on regularly patching Android phones and tablets. "On that point, the company argues that a 50 percent annual patching rate beats where it's been in the past—but it's still not remotely good enough," adds Wired.
Still, in Jury 2017, Amazon was suspending sales of Blu phones for including preloaded spyware, again. "Blu, a Miami-based budget Android phone company, has been suspended from selling on Amazon after cybersecurity experts detailed how software preloaded onto its devices collects sensitive user data and sends it overseas, according to CNET. Kryptowire, a Virginia-based security firm, said last week during the BlackHat security conference in Las Vegas that spying software from Chinese company Shanghai Adups Technology was still present on certain Blu handsets. The software leaves users vulnerable to remote takeovers and having their text messages and call logs recorded, as well as other forms of discrete data collection," wrote The Verge.
And the story does not end here. As digitaltrends.com points out, an investigation conducted by mobile security researchers at Trustlook in December found that  43 manufacturers, including brands such as Lenovo and Gionee, contained similar spyware. According to the firm's report, the software collects serial numbers, software version numbers, operator information, and texting and call data from infected phones; the company found traces in All Win Tech smartphones in Taiwan, Archos devices in France, DEXP phones in Russia, and Prestigio hardware in the Czech Republic.
If you want to make sure you have a problem or not with a spy app, you can try verifying by using Anti Spy or Anti Spy Mobile Free. Both of them are pretty good.
More about Android viruses, how to stay away away from them and remove them,you can read here.
Top 5 Video Editing Trends in 2017
1.Having a video strategy is a must
Every campaign and business must have a strategy behind them in order to succeed. The time of improvisation has passed, letting its place to creativity and smart thinking, with a strong business and strategic insight. Almost 73% of video marketers admit that videos help them getting the best ROI, but 29% also admit that the lack of an effective strategy is the main reason why they don't see bigger returns.
When it comes to video editing, a well-planned video strategy is becoming especially important and will soon become commonplace. The audience is smart and demands the same from companies and brands and, at the same time, doesn't settle for less anymore. Moreover, the targets are getting extremely knowledgeable and know how to differentiate between a randomly edited and thought out video.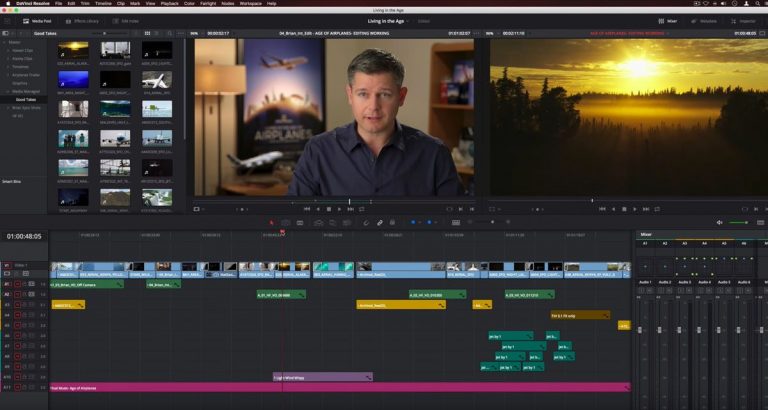 2. Video Chapterization is totally necessary
The attention span of the target audience, whatever field you may be in, has drastically reduced. Faced with a wealth of information on social media and video sharing channels, very few people are willing to sit through an entire video. Video Chapterization is a boon for video editors and creators by allowing the users to skip through the video chapter-wise to get to the relevant content faster. YouTube already allows uploaders to add chapters to their videos and is an upcoming video editing trend which will see widespread adoption in the coming years.
3. Professional Video Editing Software Will Go Mobile
This trend has already caught on when it comes to high-quality photo editing software such as Adobe Photoshop, Adobe Lightroom, etc., making their smartphone debut 2 years back. In 2017, we can expect to see high-quality video editing software release versions of their mobile apps to facilitate ease-of-use and seamless mobility.
4. Live Video Editing Becomes the Big Thing
The rise of live video on Facebook, Twitter, YouTube, Instagram, was one of the latest video editing trends in 2016. In 2017, as the technology catches more place and establishes itself, live video editing should become a norm across all these platforms.
5. Edited Virtual Reality Videos, integrating with Social Media Platforms
2016 saw YouTube gain a string of competitors in the form of Instagram, Facebook, Twitter, etc. as all these platforms started making video a bigger part of their overall user experience. Video editors have now the opportunity to choose from a variety of channels found at their disposal and also publish on them. But what is more interested and suggested by the specialists is an upcoming trend which can help: VR videos integration onto these platforms.
Facebook is already developing Sorround360, a high-quality and cutting-edge VR camera which would facilitate the production, editing, and publishing for VR video content on different social media channels. "This black circular camera—with its 17 evenly spaced lenses—looks kinda like the flying droid that descends onto the ice planet at the beginning of The Empire Strikes Back (though it lacks those insect-like dangly legs). Drawing images from all 17 of those lenses, it produces 360-degree spherical video for viewing both inside virtual reality headsets like the Samsung Gear (stereoscopic 3D) and on ordinary smartphones, tablets, and PCs (monoscopic). Similar videos are already popping up in News Feeds on the Facebook social network," wrote Wired.
How to choose the best antivirus software for you – Part II
We continue the list of pieces of advice that will help you take a very documented and precise decision while choosing your antivirus software, after last week's article.
According to pcworld.com, to find out about the biggest names in antivirus, you should visit  AV-Test's Windows home users page. Here, you'll find a breakdown by Windows version, with each program rated on three criteria: protection, performance, and usability. The companies are listed in alphabetical order, but you can click on any of the criteria points to get a ranking based on that (performance, for example). Each category is rated on a six-point scale represented by a group of circles. More colored-in circles means a better score.
According to  heimdalsecurity.com, 3 ways you can find the best free or paid antivirus for you are through: user opinions, expert reviews and independent testing.
Cybersecurity forums are still some of the best places you can check to find good and trustworthy reviews and comparisons of antivirus software. You may also use Quora (The website is designed so you can quickly access your areas of interest. You can ask a question or just simply browse it looking for your areas of interest), yahoo answers (centers on the experience and knowledge of everyday users rather than the knowledge of experts), reddit (Ask Reddit users to compare various antivirus software and you will end up with a very lively conversation among users that covers almost every antivirus program imaginable. 'Redditors' will talk at length about the pros and cons of one antivirus or another.), trustpilot (Reviews of antivirus programs are another way to choose the product that fits your needs. Most people read the reviews on the developer's page, but it's impossible to be sure which review is real and which isn't.).
The next step would be looking for the experts' opinions, that are well-documented.
Paid-for antivirus software
Many people keep their computer safe by paying for a security suite, which will usually include antivirus software, protection against scams and a firewall. Most brands have options for just one device or, for more money, multi-user licences so you can install the same protection on two or more computers in your home. Some also allow you to pay extra up-front for a further year or two of cover.
Pros: Provides an all-round security solution accessed through a single interface. Individual components are automatically updated at the same time so you get protection against the latest threats. Cons: They can be expensive and you'll also face ongoing costs, usually in the form of an annual subscription, to receive updates after the initial period of protection is over (usually a year). Some security suites can place a drain on system resources, too, potentially slowing down your computer.
Pay attention to the performance
Security products are, by nature, programs that require quite a bit of computing resources in order to do their job. They will definitely use more computing power than your media player, for example. If your computer is not the most powerful on the market, you should take into consideration the performance aspect:
Have a small impact on the boot timings of your computer. Your Windows should start almost as fast as it did before you installed your security product.
Have a small impact on your computer's performance. A very effective security solution is no good if it bogs down your computer. A good security product will know how to use your computer's resources in a way that doesn't negatively impact your computing experience in terms of performance and responsiveness.
Be fast in scanning your computer for malware. Good antiviruses tend to be faster than others when it comes to scanning your computer for malware threats.
When choosing the right security product for you, you should check whether the additional tools are:
Security-oriented. If a security product gives you for free additional tools that are not security oriented, we believe that they are not worth buying. Those tools are probably just a means to a marketing end.
Useful. Whatever they do, the additional tools you get when buying a security product should be useful to you. They shouldn't be just clones of tools that are already found in Windows.
Don't harm your security or your privacy. Some vendors choose to bundle additional tools that are not helpful in increasing your security or privacy. On the contrary, they are harming it. If a security solution includes shady toolbars, web browsers, browser add-ons or any other tools that lower your security or privacy, you should stay away from that product.
Don't involve additional costs. If you need to pay more money in addition to what you already paid for the security suite, they're not worth it.
Usability is key 
According to Digital Citizen, a good security product must be easy to use both by knowledgeable users as well as casual users with little to no knowledge about security. Here are some of the facts that they are pointing out:
Be easy to navigate. A good security solution should provide you with an intuitive way of navigating through its various windows, tabs, menus and settings.
Be easy to use on devices with touchscreens. The era of the plain old monitor is dead. These days, the number of PCs with a touchscreen on them is increasing at a very fast rate. Thus, more and more people use touch in order to control how software works. A good security product should have large buttons, tiles, switches of all kinds, check marks and so on – control elements that are easy to touch with your finger too, not only with a mouse's cursor.
Be easy to understand. No matter how easy it is to navigate through a user interface, it's no good if you don't understand what each and every item and setting means. The configuration options that are offered should be easy to understand by all users.
Be easy to configure. Good products are products which are easy to set… not like those at IKEA :). Security products should be easy to configure.
Provide you with easy to find documentation. Just like any good product, good security products must provide an easy way to access their documentation. If Help documentation is available but you can't find it, what's the point?
Give you complete control of how it works. Many people look for security products that don't require any special configuration. But there are also people who want to set each and every detail of how a security product works. If that's the case for you, a good security product must provide you with complete control.
According to heimdalsecurity.com, " no single antivirus solution is enough to keep you safe. Even antivirus developers encourage you use multiple security software programs to keep you safe. If malware passes one software, they will have to face another, and with each new step chances of infection drop dramatically".
And last, but not least, your attention and your smarts are some of the best antiviruses out there. Pay attention before opening any mail or links received on social media websites, delete the suspicious ones.
How to choose the best antivirus software for you – Part I
Every smart PC owner knows that one of the most important features he / she needs for their computer / laptop is a good antivirus software. But how do you know which one is the right one for you? The answer may be a complex one, since PC users have many different levels of security needs. According to Norton's website, if you plan to use the Internet sparingly, you'll have different needs than someone looking for the best computer antivirus software for gaming. And those who do all of their banking online may have different needs than those who need child protection filters. And those who stay up to date on the most current security threats can use different tools than someone who is rather likely to fall for them.
Many different companies claim to have the best PC antivirus software out there, making things even more complicated. Most PCs begin their life with a certain security program installed, and customers must pay to continue the service. One thing is completely clear: A PC user should not go without using an antivirus program.
According to lifewire.com, the first step you should take is narrow your options based on the operating system you use. If you're planning to upgrade in the near future (or downgrade), take that into consideration as well "Second, assess how you use your computer. Are you a heavy Web surfer? A gamer? Have an older computer? How you use your computer will dictate the level of protection you need. For example, a gamer will appreciate antivirus software that recognizes when games or media are being played and suppresses any non-essential alerts or activities. Someone with an older computer will likely need to be concerned with system impact and performance, as well as facing the added challenge of finding antivirus that supports the older operating system," Mary Landersman.
The choice of the Best Antivirus depends on the personal needs and preferences of the particular user. Some antiviruses exceed at being fast and efficient, those are well suited for laptops and older computers. Some are easy to manage, those are well suited for new users. Some have lots of additional features like secure payment processing, browser protection etc. and some have a very good value to price rating. You can think about getting a free or a paid version.
One can understand why you would choose a free version, but a paid version is easier to install, doesn't have advertisements attached to it, updates simultaneously, automatically using the latest virus information and offers additional features such as parental controls. Paid virus protection systems often include useful extras such as backup and recovery tools, useful if your PC crashes, and performance enhancement utilities that ensure that your laptop or PC are running at their most efficient. There is also the advantage of high quality customer support and technical back-up, often lacking in free software versions.
Coming back to the steps you need to take, lifewire.com, says that after narrowing down the list to those that meet your operating system and usage needs, you should check the major certification and testing agencies to see how the antivirus scanners fare. Agencies include  VB100%,  Checkmark,  ICSA Labs,  AV-Test,  AV-Comparatives, and  NSS Labs. Any antivirus scanner worth consideration should be listed by most of these antivirus testing agencies. "Fourth: detection, detection, detection. While you're checking for certification, be sure to check out the test scores. Pick the antivirus software that consistently delivers the highest detection and proactive protection scores. After all, this is the only reason you're getting antivirus software – to prevent and detect viruses. Fifth: last but not least, evaluate. Narrow the selection down to 2 or maybe 3 antivirus scanners, then proceed to test each one," concluded Mary Landersman, for the website.
Other questions you should ask yourself first are: Does this software update automatically or scan in real time?, Does this software come with other features?, Can your computer support the security software?, Is the software rated or recognized by major publications or sites?, Do you visit spammy sites (such as gaming sites), or do you practice safe surfing?, Do you update your computer frequently? Norton Antivirus tries to help you answer some of those questions and explains why they are important here.
Moving on, you should pay attention to the features you want your antivirus to contain:
Ransomware protection: Some antiviruses come with ransomware protection. You select some files and documents to  protect in case of a ransomware attack. Afterwards, the ransomware won't be able to encrypt the blocked files.
File shredder: The standard "Delete" + "Clear Recycle Bin"   won't actually delete a file from your hard drive. It will just make it invisible for you to see. But these files can be recovered with a specialized program. In normal circumstances, these invisible files disappear only after being pushed out of their memory block by a new ones. But file shredders destroy them completely and leave no trace of them on your hard drive.
Firewall: Some AV's can filter and scan your internet traffic to detect incoming threats before they reach your device.
DNS Protection, Password Managers, System Optimization, Phishing protection, Antispam, Browser protection.
End of Part I
The ways the digital and the technology are changing the OOH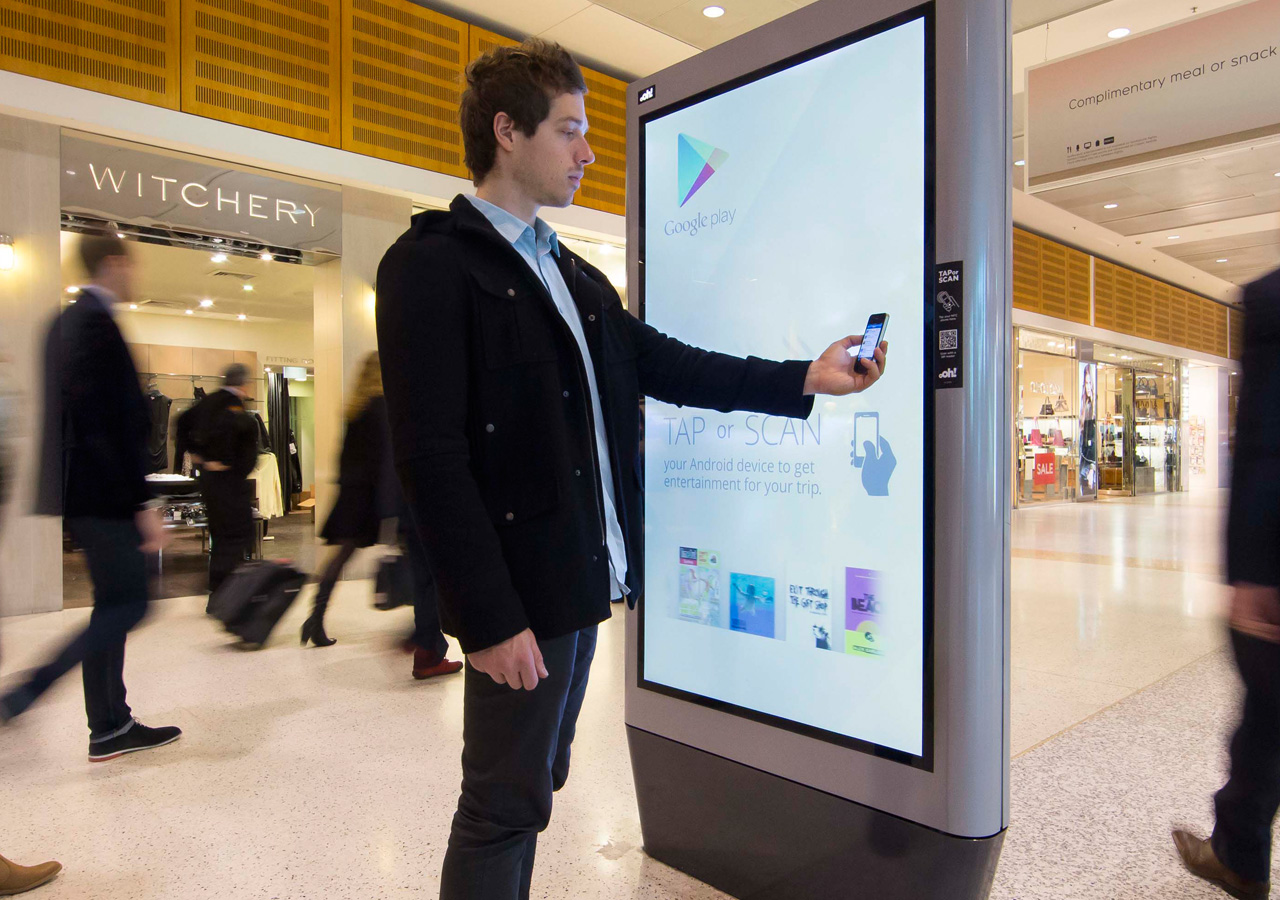 source: Screen Media Daily
Digital out-of-home is no longer standing by and being just a follower or a passenger.  It has changed the face of outdoor advertising – and the future's looking bright for this medium. According to the Advertising Association/Warc Expenditure Report, quoted by Campaign, DOOH claimed a 31% share of total out-of-home adspend in 2015 – set to rise to 40% in 2017. And PwC predicts that DOOH advertising revenues will overtake traditional spend in 2020, growing at a rate of 15% a year for the next four years.
"It's no surprise, then, that in a 2016 Ocean survey of executives from media agencies and outdoor specialists, 86.3% identified DOOH as having the biggest growth potential over mobile, video on demand and other media channels. That growth is being fuelled by a rapid expansion of DOOH inventory, new technologies and innovative creative that plays to the medium's strengths," added the famous advertising magazine.
Taking a look at the Romanian situation, several major industry specialists agree that the main international trends are around digital OOH media. More and more of the OOH trades will go programmatic, following the development of more advanced markets where programmatic OOH is already a norm. Moreover, it's very likely that the virtual and hologram revolution which began this year, fueled by large international technology players like Google, Facebook and other mobile technology firms, will be the beginning of a significant new trend in OOH reality, overlapping with a virtual reality experience.
The advantage that digital OOH has over traditional OOH is that one can better control the programmatic process, granting more flexibility in everything, from planning to the display of ads at a specific moment, in a desired context, to a desired audience.
Another big trend in the OOH industry nowadays is that OOH programming will help DOOH to grow faster than expected. Moreover, programmatic advertising doesn't belong to only one media channel; it can be extended from online and mobile to other media, like TV, radio and OOH. And all media must be very well measured in order to be traded in a programmatic way.
More trends and influences that the marketers must watch for in DOOH are:
The number of digital screens will increase significantly due to several factors, including the significantly lower cost to produce LED screens.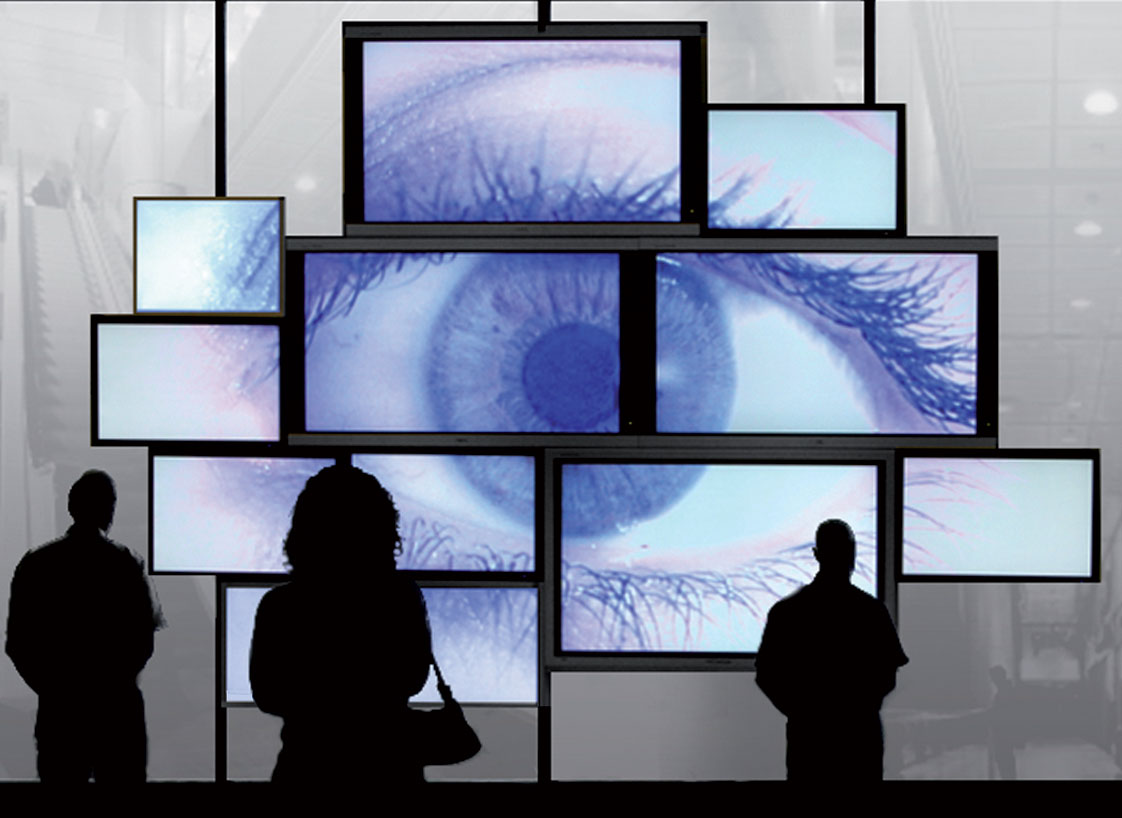 source: Digital Signage
New developments in hyper-targeting. OOH planning systems are integrating with data sources including mobile carrier data, online browsing behavior and shopper purchase records. Marketers will be able to utilize OOH to target micro-specific segments on the move.
Real-Time OOH trading will steadily increase, as more OOH vendors integrate inventory into demand-side-platforms. The format's ability to target consumers in real-time based on previous location histories has led to automotive, travel and retail advertisers dipping their toes in the water. Location-based mobile and digital out-of-home media are part of a larger multiscreen ecosystem that effectively amplifies brand messages to create a deeper level of engagement with active consumers.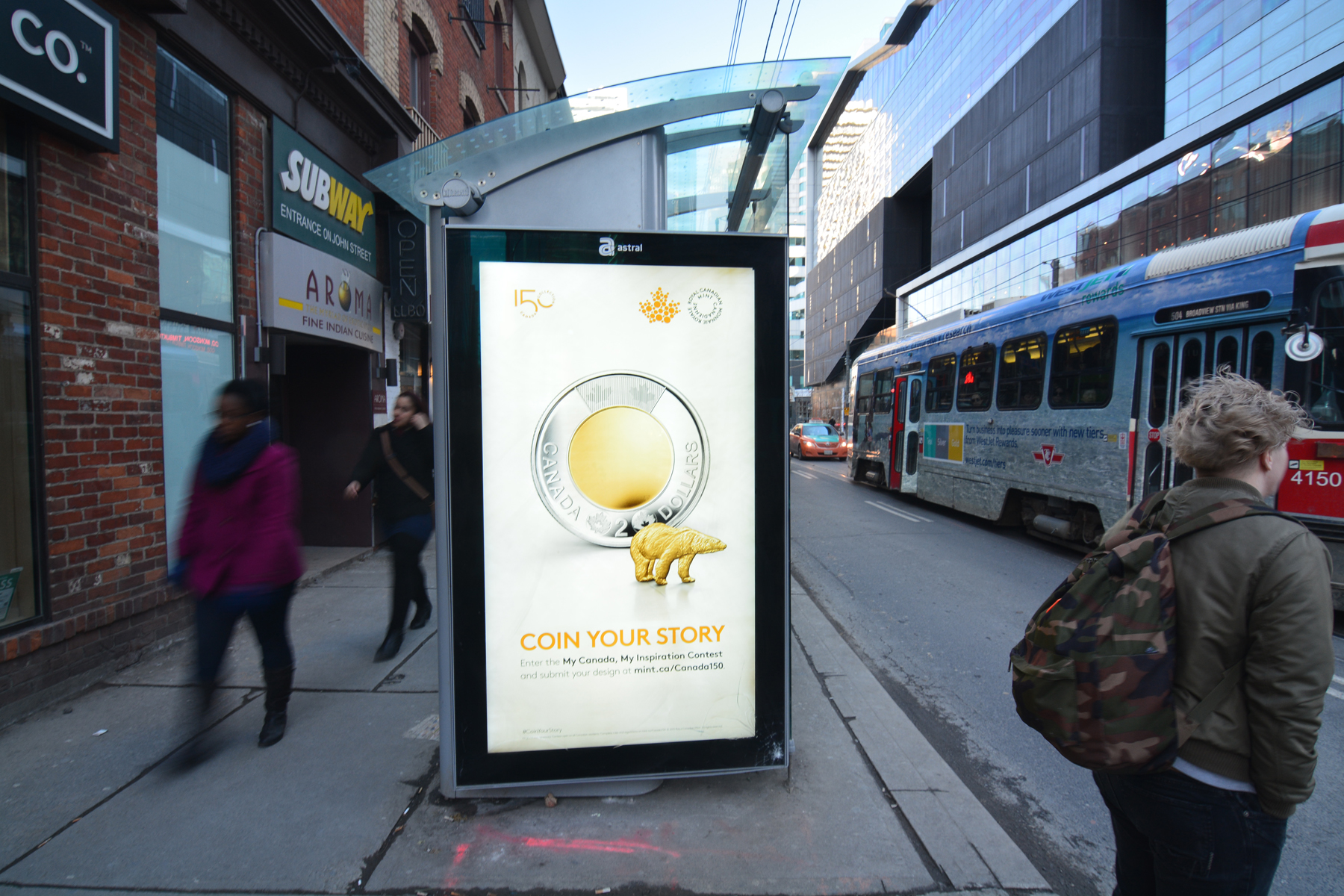 source: Bell Media
OOH will become more intelligent as forward-thinking brands take advantage of developments in Internet-connected screens, facial/object recognition and external data feeds. A convergence of art and science will lead to OOH creative that self-optimizes based on how people react. Dynamic content triggered by data feeds already allows advertisers to change creative in real-time based on external conditions including CRM data, weather, sports scores, traffic and social media sentiment.
Beacon adoption will grow, focused on analytics. Smart marketers will utilize Bluetooth Low Energy Devices (beacons) for data collection to gain a better understanding of their customers' in store behavior. Large retailers already have rolled out beacons across their network of stores; this provides a wealth of valuable data such as popular products and aisles, with the ability to track store promotions right to the register.
Targeting drivers. Car manufacturers are the early adopters of smart billboard technology. In partnership with OOH Media,  Porsche launched the world's first interactive billboard campaign in Australia in January 2015. It used image recognition software to detect Porsches and display a company ad saying, "It's so easy to pick you out in a crowd."  Lexus followed suit later in the month with a similar but more sophisticated Australian ad campaign. It used an algorithm to match vehicle information with environmental information, such as local traffic and weather conditions, to generate 80 variations of the same ad.
Porsche is teaming up with video surveillance software manufacturer Milestone Systems and IBM Analytics to deliver targeted billboard ads to specific vehicle models on their way to Australia's Melbourne airport. These smart billboard software applications do not yet identify specific drivers, but Sydney University of Technology professor Jim Macnamara says that is coming soon.
In the United States, some smart billboard ads are targeting drivers based on speed. For instance, in 2014,  Cisco used a billboard near San Francisco International Airport to promote its Cisco Live event by delivering messages of varying length, with faster drivers getting shorter messages.
OOH will be a core part of social and mobile strategies, and we will see more campaigns with OOH as a centerpiece.  Coca-Cola launched an integrated digital campaign in Times Square as an extension of its hugely successful "Share a Coke" campaign, incorporating large digital billboards, Google search data, mobile and a socially activated call to action.
OOH will start being recognized as a direct response medium. As cardless payments including mobile payments gain traction with merchants, consumer usage will increase beyond early adopters. This boom in contactless "card-free" mobile payments is forecast to more than double this year, and over the next five years, U.S. mobile payments alone are forecasted to grow from $52 billion in 2014 to $142 billion by 2019 (Forrester). OOH will increase its relevance along the consumer journey; a format perceived primarily as a brand-awareness driver can now become an instrument in driving real-time purchase.
"OOH offers audience reach opportunities unsurpassed in the media landscape, particularly reaching young and upmarket audiences. The blurring of media boundaries, epitomised by the digital OOH landscape and the rise of mobile, should offer smarter solutions to brands feeling the pinch or exploiting consumer sentiment opportunities, particularly those targeting millennial audiences and expecting an immediate response," concludes talonoutdoor.com.