France and Germany to support the tech start-ups
France and Germany want to build an European Union-wide initiative to fund innovation and research in tech start-up projects across the bloc so that EU can compete more effectively against the tech companies of the United States and China, according to Reuters.
Berlin and Paris called for the European Innovation Council to fund "ambitious" technology start-ups in a paper presented to European Union leaders at the Balkan summit last week.
"A joint effort is also needed to further improve the venture capital environment and regulations to allow successful market transfer of breakthrough innovations, as well as the foundation and growth of disruptive deep technology companies in Europe," the paper said, according to Reuters.
France and Germany are pushing for reforms in various sectors before a summit of EU leaders in June. At the same time, they say the aim is to create a network to bring breakthrough innovations in science to the marketplace and to open up the network to other interested EU countries.
France and Germany want national initiatives to be complemented by EU ones, which can have more added value for the establishment and the growth of tech start-ups, the paper said. The two countries want their project to focus on tech leaders in academia as well as entrepreneurs and to provide funding for high-risk tech projects.
According to pymnts.com, France has already promised to spend 1.5 billion euros ($1.75 billion) on artificial intelligence by 2022.
There are also companies committing to help the EU grow in the technology sector. Last year, for example, Samsung's venture capital arm announced it will use a $150 million global funding round to invest in early-stage startups in Europe for investment or acquisition, focusing on tech companies working on artificial intelligence, the Internet of Things, augmented reality and virtual reality.- pymnts.com
10 Important Tools You Need To Grow Your Start-up
Everyone starts a business of their own for different reasons, but some of the most important ones are the desire to do something for themselves, to influence the society for the better or to bring a new product / service to the market. But if the reasons are different what is a general rule is that every new entrepreneur is looking for a recipe of the success, for good examples to be inspired by.
As a recipe for success that would be universally true doesn't exist, we wanted to present you some tools that will for sure help you grow your start-up, in no particular order:
Streak

Similar to Hubspot, Streak is a multi-functional CRM tool. It will help you collaborate with a single click. Share contacts, email, files, and anything else needed to get the job done. With a flexible structure, Streak helps you manage your deals, support queue inside Gmail and also replace multiple external systems. It always has a "fundraising funnel" specific to organizing feedback, meetings and status of close of funds.

Asana is easy to navigate, has an intuitive interface on both desktop and mobile and provides a perfect at-a-glance to-do list for every member of your team. Moreover, it integrates with tools you already use to make tracking your work and getting results easier: Zapier,Dossier, TimeCamp, CSV Importer,etc.
When your team needs to kick off a project, hire a new employee, deploy some code, review a sales contract, finalize next year's budget, measure an A/B test, plan your next office opening, and more, Slack has you covered. Aside from standard options like instant messaging, group chats, and a mobile app, Slack will organize conversations by topic. Moreover, the freemium version also fits the budgets of most startups.
For the times that require a more personal and face-to-face conversation,  Join.me is perfect. Moreover, it allows for easy video conferencing with multiple attendees, while the screen sharing features are ideal for presentations and aiding communication, and the intuitive interface makes it easy to use. Your personal background works in tandem with your personal URL. They both make your account and your meeting room uniquely yours.
The tool offers an array of features to help you grow and manage your list of investor leads. Their customized search tool allows you to search for investors that meet your criteria, plus generate reports in 15 minute or less. In addition to organizing your investors, Foundersuite also offers extra resources for startups, including Idea Validation for feedback on your concepts, and more than 80 templates for pitch decks, financial models, term sheets, and more.
It allows you to add marketing tools — pop-up windows, social share buttons, CTA buttons, video backgrounds, etc. — to your site to increase traffic, engagement, and email signups. All the while, it collects performance data so you can properly fine-tune your marketing strategy as you go. Moreover, it integrates with other marketing software, including Mailchimp.
GrowthHacker.tv is a place where you can watch interviews of successful growth hackers and entrepreneurs who have made a mark in the digital world. The interview videos keep on playing on the website in a loop, which is accessible to visitors for free.
The SEO tool helps startup owners in planning their SEO and other digital marketing activities. This tool prepares a list of activities and also educates new entrepreneurs why a particular activity is important for their startup.  Glasshat generates customised and prioritised Digital Marketing recommendations that tell you exactly what you need to focus on to get tangible results that matter to you.
It's a free online accounting tool for startups and small businesses. The website helps you track all your expenses and incomes, and also helps you with your taxes when the time comes – thus, can help you save a lot of time & effort, usually involved in these procedures. Accept credit cards to get paid faster. Most invoices paid by credit card get paid in 2 business days or less.
An all in one marketing toolkit that helps startup owners in carrying out their competitor research easily and effectively. SemRush's other prominent services include technical SEO audit of your website, semantic core collection, ideas for generating organic traffic, and so on.
Co-Working Spaces and Their Role In Boosting Creativity For Small Businesses
As shown at the Global Coworking Unconference Conference forecast, by 2022 there will be 30,432 spaces and 5.1 million paid co-working members worldwide. The market shows an average annual growth rate of 24.2 percent since 2007, and is less a way of working now than a way of life. At the same time, the self-employed knowledge worker sector is growing too, bringing with it the need for hubs to provide social interaction, alternative locations than the cramped office desk or coffee shop, and clusters of interaction for connectivity.
It's really easy to see that for startups and small businesses, the co-working solution ticks all the boxes of flexible, affordable space, and a creative hub to foster new ideas and new business.
According to Deskmag's annual Global Coworking Survey, 71 percent of participants reported a boost in creativity since joining a co-working space, while 62 percent said their standard of work had improved. The study also found that half of all co-workers access their work space around the clock–with only 30 percent preferring to work during normal business hours. "The future of work should not be dictated by space or place, but by the individual and the tasks that he or she has to deliver," Regus CEO Mark Dixon told Fast Company.
Moreover, an overwhelming majority (90 percent) of co-workers said they got a self-confidence boost, likely due to the fact that many spaces are filled with supportive communities that enable creative collaboration.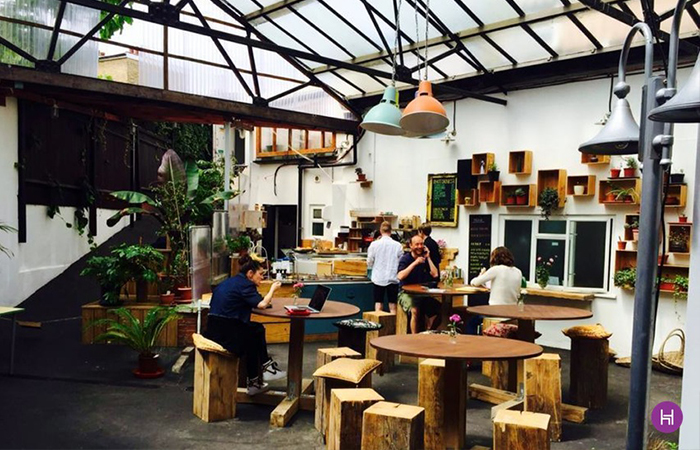 There is no doubt that co-working office spaces are the future of the business world. Having the option to consult with and share ideas with other like minded business owners and freelancers gives you the chance to bring different ideas and opinions into how you do your work and could expand your business more than you ever dreamed. At the same time, networking is made possible like never before. There is no better way to expand your inner circle than to be working closely with hardworking, determined individuals who all desire a common goal. Collaborations with future employees may take your business to a level you never thought possible.
The co-working model also generates a creative economy made up of individuals who not only need an inexpensive way to operate, but need a consistent flow of new people, new ideas, and new opportunities. Without this type of engagement, creatives are forced to seek employment elsewhere, such as with a corporation, and this limits their ability to engage with other local businesses that could benefit from top-tier talent on a small-business scale. But being together in the same place can translate in beautiful-shared ideas and new concepts coming to life. And,why not, new business opportunities.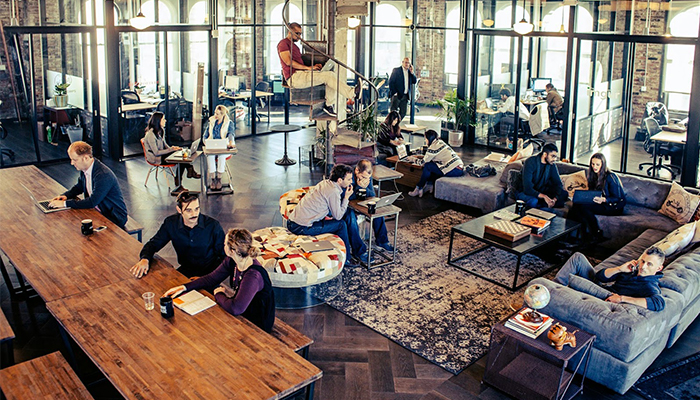 Local business like restaurants,coffee shops, galleries, can also benefit from co-working spaces through direct programming, partnerships, and access to pools of available, independent contractors in industries like interior design or legal services.
Working amidst people doing different kinds of work can also make one's own work identity stronger. Our respondents were given the opportunity to frequently describe what they do, which can make what they do seem more interesting and distinctive. (….) the variety of workers in the space means that co-workers have unique skill sets that they can provide to other community members.- hbr.org.
10 things you might not know about Lenja Faraguna
She was declared one of 12th World Changers by the New York Times Bestselling author Roy H. Williams and one of 40th most influential radio personalities under 40 by the Radio Advertising Bureau USA. Lenja Faraguna believes that "for your marketing to be supremely effective you don't need a degree in marketing but in humanity." This thought is the biggest lessons she's learned in the last 12 years as an entrepreneur and coach and it is the DNA of her mission in life.
More things about her that you might not know:
1.The old marketing, the screaming one, discount throwing and narcisistic one is dead, because it yells, lies, undervalues and is loathed by most people.
2. She has a Bachelor degree in Philosophy, English and American Studies and Semiotics of Advertising at Karl-Franzens-Universität Graz, Austria.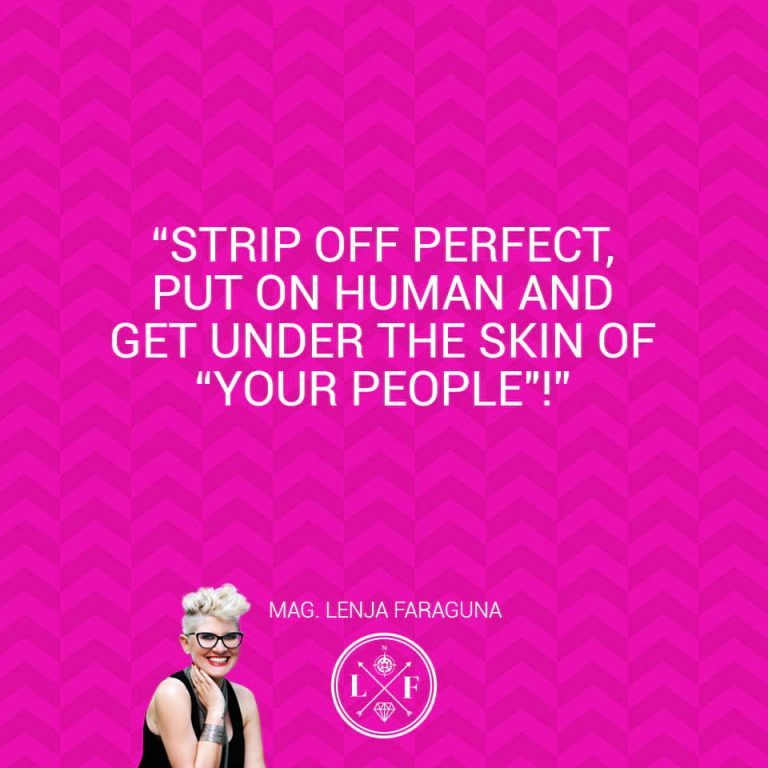 3. She is the founder of Worldchangers Slovenia – the embassy of Slovenian entrepreneurs who are brave, give a damn, make money and change the world. A melting pot of knowledge, opportunity, ass-kicking environment and the first marcareting academy for smaller Slovenian entrepreneurs called "Crazy diamonds".
4. She believes that everybody is unique in the world and she supports that. "There is no one like you. There was a 1: 400 trillion chance for you to be born. Even if someone has the same product/service, all the other components that make up a (PERSONAL) BRAND are unique to you! ONLY YOU! Yet most of the time, you do not show this uniqueness through your marketing = your communication with the outside world," she write on http://ilovemarcareting.com/.
5. Success starts with yourself. Say YES to yourself and customers out there who are waiting for you to make their lives better. You will re-brand your MINDSET, re-brand your (personal) brand and finally give you tools to do marketing the modern way as marCAREting – so you can achieve a game changing success.
6. She believes marcareting works only when you CARE. About yourself and the others.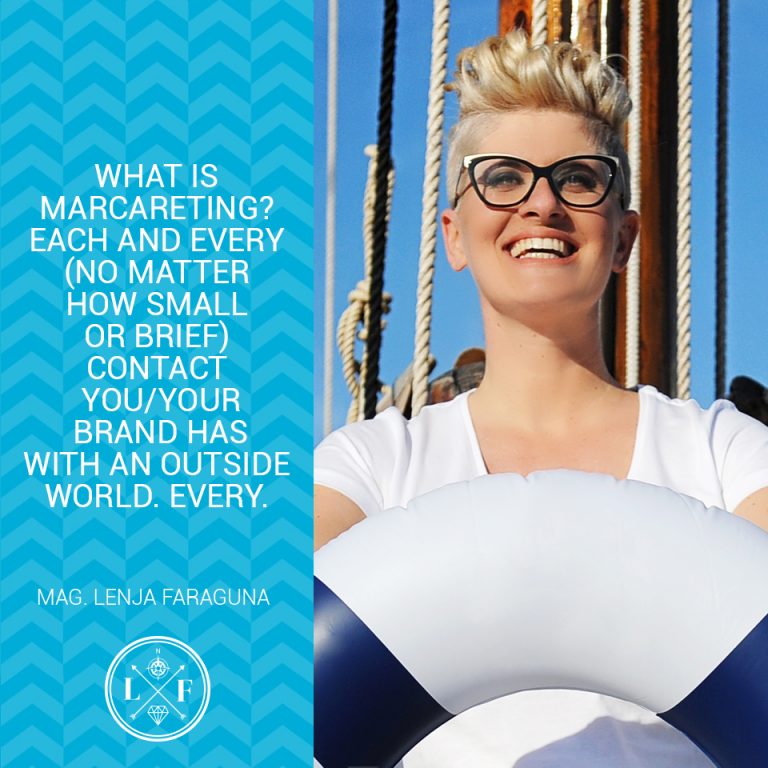 7. She is "nakedly" honest. "I'm real, raw, honest and I will call you up on your bull**it, spin your mindset and you will have to put in the work and go into action. Why? Because I believe that "ACTIONS are the endangered species in the world, not IDEAS".
8. She doesn't hide anymore. She admits her failures and learned from them. She had a major personal and business collapse in 2012 and when it couldn't go lower it went up. She has risen like a phoenix, from her own ashes. She went from "bribing" her friends and dad to come to her seminars in 2011 for free, … to speaking to thousands all over Slovenia and Europe, at TEDx and on May 22nd 2017 with Gary Vaynerchuk, Robert Murray, Dr Kjell A. Nordström and Dr Jonas Ridderstråle (Funky Business), Julian Treasure (multi TED talk speaker) at Brands Minds Summit in Bucharest in front of 900 people!
9. She has worked with 134 start-ups as a mentor. She co-founded Club 466 International, where she sharpens the business diamonds of women leaders.
10. She loves the weather before the storm and Madness' song "How can I tell you" and Xavier Naidoo song "Bitter hör nicht aud zu Träumen", because they sum up my values about life and communication.