Your car as entertainment hub
In-car entertainment (ICE), or in-vehicle infotainment (IVI), is a collection of hardware and software in automobiles that provides audio or video entertainment. If at its beginnings, the car entertainment would represent only car audio systems that consisted of radios and cassette or CD players, with the rise of the new technologies and the digital explosion, ICE includes automotive navigation systems, video players, USB and Bluetooth connectivity, Carputers, in-car internet, and WiFi. Once controlled by simple dashboards knobs and dials, ICE systems can include steering wheel audio controls and handsfree voice control.
Moreover, driven by the demand for more connected vehicles, in-car entertainment is getting more and more sophisticated. According to wikipedia, car makers, electronics and software suppliers, as well as newcomers from the Silicon Valley (such as Google and Apple), work together and also compete to come up with infotainment systems that are user-friendly and safe to use. ICE systems are increasingly commonplace with newer vehicle models and several auto makers have developed their own systems.
At the same time, with the mass adoption of smartphones worldwide, a new issue has emerged: the use of connected devices in the car. According to a 2015 survey conducted by AT&T and quoted by wikipedia, with a sample of over 2,000 US respondents, "7-in-10 people engage in smartphone activities while driving" including social media (40%), web browsing (30%) and even video chatting(10%).
Having in mind the concerns regarding possible accidents, Google and Apple's mobile OSs' making the bulk of the market, the two tech companies have developed projection modes (Android Auto, Apple CarPlay) to enable mobile devices to be operated in vehicles through the dashboard head unit so that the vehicle occupants don't manipulate their devices directly, use an interface they are familiar with, and spend more time with their eyes on the road.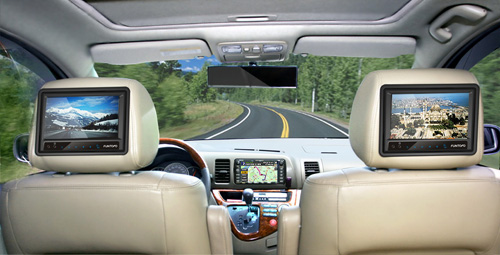 More than that, while travelling long distances,the entertainment systems become more than a pleasure,but a requirement. Especially if you have children and keeping them entertained and happy may otherwise seem as a hard task to accomplish. Companies are fighting to discover the next best thing for you and keep you hooked, either is a new incorporated tablet, a new surround system, tv and rear entertainment systems.
According to autobytel.com, while SUVs and minivans are the most common vehicles with dedicated entertainment screens for back seat occupants, you can also find some standout passenger cars with rear seat systems. With these installed, second-row passengers can watch their favorite movies or TV shows, enjoy gaming on the go, and even surf the internet. Here and here are some examples.
What will the future hold? Intel has just announced a partnership with Warner Bros. for developing in-cabin, immersive experiences in autonomous vehicle settings. "Called the AV Entertainment Experience, we are creating a first-of-its-kind proof-of-concept car to demonstrate what entertainment in the vehicle could look like in the future. As a member of the Intel 100-car test fleet, the vehicle will showcase the potential for entertainment in an autonomous driving world. The rise of the AV industry will create one of the greatest expansions of consumer time available for entertainment we've seen in a long time. As passengers shift from being drivers to riders, their connected-device time, including video-viewing time, will increase. In fact, recent transportation surveys indicate the average American spends more than 300 hours per year behind the wheel," writes the Warner Bros.' website.
According to the company's representatives, they imagine riders enjoying immersive experiences never seen before, courtesy of in-cabin virtual reality (VR) and augmented reality (AR) innovations. For example, a fan of the superhero Batman could enjoy riding in the Batmobile through the streets of Gotham City, while AR capabilities render the car a literal lens to the outside world, enabling passengers to view advertising and other discovery experiences.
How has the rise of technology changed the advertising?
As anything that had touched or been in contact with, the rise of the technology changed or at least had a great impact on. From the launch of the e-mail, the boom of the Internet and social media, to the new channels that arrived and are changing everyday, technology plays an enormous role in our business lives. A role that deserves to be acknowledged and appreciated.
Looking to use technology disruption to your advantage? Join our masterclass!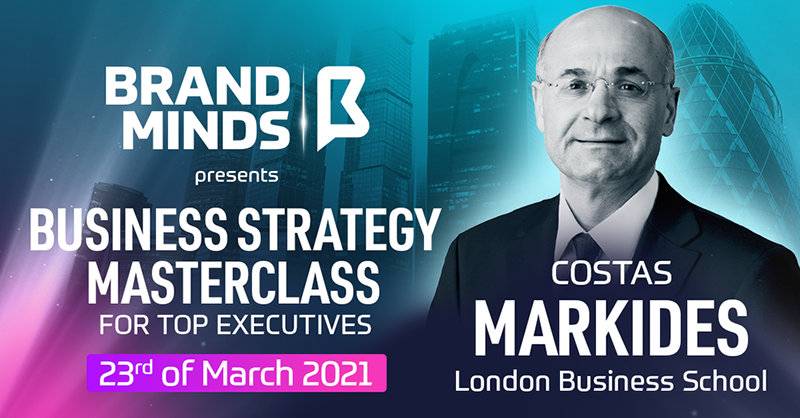 Some of the most important ways in which technology has changed and impacted the advertising scene are:
1.The video and content video popularity
If  10-20 years ago it was all about the TV, with the internet and the rise of platforms like YouTube, Facebook, SnapChat , video advertising has become increasingly widespread and its content's importance grew along with it.  As people become accustomed to watching videos, static images such as traditional billboards can seem dull by comparison. People are also getting savvier and savvier and how what to expect and ask from the advertising they receive. Therefore, they are not waiting anymore, they are reacting, creating their own media and interacting with the existing one in new, innovative ways.
2. Video blogging
It is not even about blogging anymore, but about video blogging and video bloggers taking control of the social media and its endless opportunities offered. The speed with which the new, extremely performant smartphones, tablets, notebooks are launched helps the content and video creators be even better, faster and smarter in their communication. The advertising campaigns are involving them more and more and making them part of the whole 360 communication, even stars for some of their campaigns targeting a younger audience. Therefore, instead of being only a one dimensional flow of communication, the latest campaigns are showing all kinds of new smart and innovative approaches.
"For a time, the digital age meant that free advertising was everywhere. Social media channels, pioneered by Facebook, have brought back the idea of paying to play. In other words, you have to dedicate a small budget to reaching people via social media.(…) The digital age has heralded an era where everyone can join the advertising dogfight. Yes, those with huge budgets still have an advantage, but it's no longer the decisive advantage of before. Even the smallest companies have good reason to play," wrote AJ Agrawal for Forbes.com.
3. The rise of some is the demise of others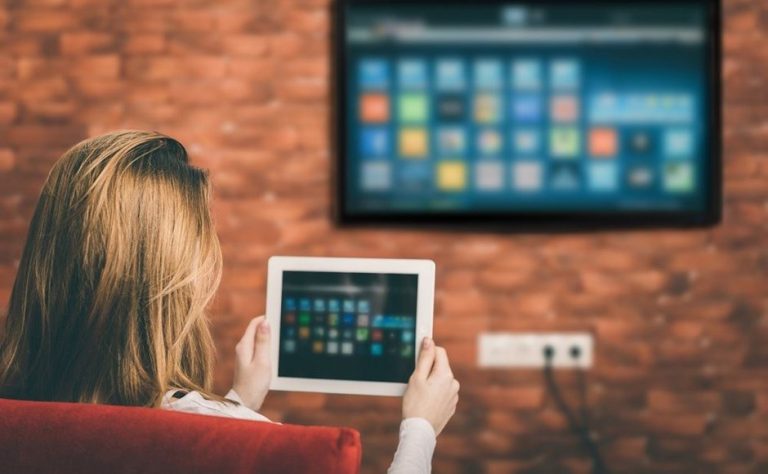 Along with the rise of digital and mobile, channels such as print media and radio are decreasing in their audience and reach, being forced to thing outside-the-box and find new ways to keep them from disappearing. Even TV is not the king anymore in some parts of the world, where the digital investments are conquering the top spot.
4. Message personalization and new targeting tools 
Nowadays, every client and consumer wants and demands to be touched by the advertising campaign, to feel like the messages are personalized for him / her, that they are addressing him/ her and him/ her problem and desire particularly. Something that due to the new technologies and the digital growth is becoming more and more possible.
Behavioral profiling has gone viral across the internet, enabling firms to reach users with specific messages based on their location, interests, browsing history and demographic group. "Ads can now follow users from site to site: a customer who looks online for flights to Frankfurt will be inundated with German holiday offers. Conversant, a digital-marketing firm, uses an algorithm to deliver around 800,000 variations of an ad to its big clients' prospective customers to make it as irresistible as possible. Kraft, a food company, monitors online opinions on its brands in an office which it calls <<the looking glass>>," wrote Business Insider.
Moreover, in the classic advertising model, firms used to place ads with media that brought together the audiences they were after. They would go for business executives in the Wall Street Journal, for example, or youngsters on MTV. But now advertisers no longer have to rely on media as proxies for consumers, because they have more tools and data to target precisely the people they want to reach.
5. Programmatic is the new KING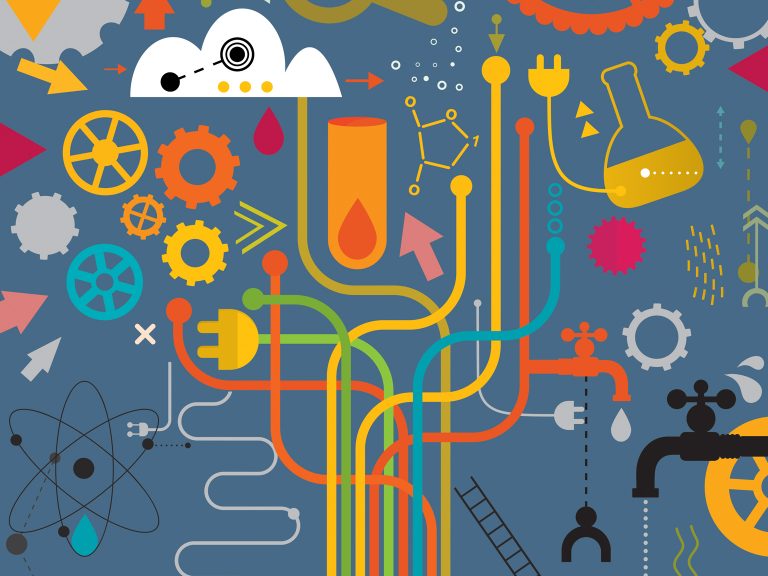 Programmatic buying represents a new system for targeting consumers precisely and swiftly with online adverts or DOOH. Publishers, advertisers and intermediaries can now bid for digital ads electronically and direct them to specific consumers as fast as they want to. Programmatic media buying allows the "owner/brand" to tailor a specific message and creative to the right person, at the right time in the right context – using audience insight from the brand (the customers you want to target) around the kind of audience they want to target. This methodology should deliver far more precision and personalization of messaging and media, resulting  in more efficiently targeted campaigns, and less of the "spray and pray" methodology of digital advertising – which is less targeted and based on sheer volume (mainly of impressions).
More on the subject one can read here.
How relevant is still TV for your brand?
We are smarter and smarter consumers, more up-to-date with everything that is new and happening in the world of technology, people constantly changing and improving their laptops, mobile phones and software that they are using. Moreover, 2017 proves to be the first year that the media investments in digital are surpassing the TV ones. In this context, it's only natural for a CEO or a marketing specialist to wonder how relevant is still TV for the brand they are taking care of?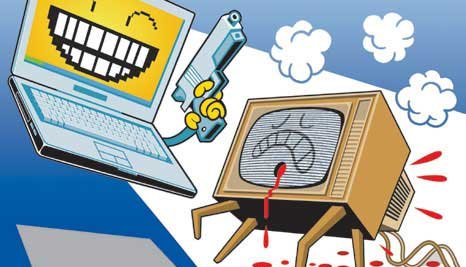 In other words is video killing the radio star? Or is it a non-subject that the specialists are over-exaggerating talking about? What do you think? Well, this is what we think.
First of all we believe that there is not a general answer of yes or no. The right answer for your brand will come from your target: who are they, what are their consumption preferences, their passions, hobbies, desires, etc. Better knowing your target will give you the right answer. Because if you are looking at the younger generation the answer is pretty easy, but if you are targeting the Millennials or the older generation you will have for sure another look at the situation and things will not seem that much black and white.
Along with the channels and devices available for watching TV, the ways for brands to reach consumers through the medium are proliferating.  Quoted by Marketing Week, Otto Rosenberger, CMO at Hostelworld.com, believes that TV buying is changing, and with good reason. He says: "It really always starts with being obsessed about where the customer is. It's about where they are and what drives them, which drives our creative and media decisions." Research released by Ofcom earlier this month shows that while live television remains hugely important, catch-up TV viewed via the internet and programming premiered online are taking up an increasing share of viewing time for younger audiences in particular. It reveals that today, only 50% of 16- to 24-year-olds' TV consumption is through live television, rising to 61% for 25-to 34-year-olds.
"The overarching shift, therefore, is in the power of technology and the internet. It is not only changing the way people watch TV, it is also creating a significant change in the way TV advertising is being traded towards targeting specific segments of audiences known to be watching rather than programmes that research panel data suggests they might see," explains Marketing Week.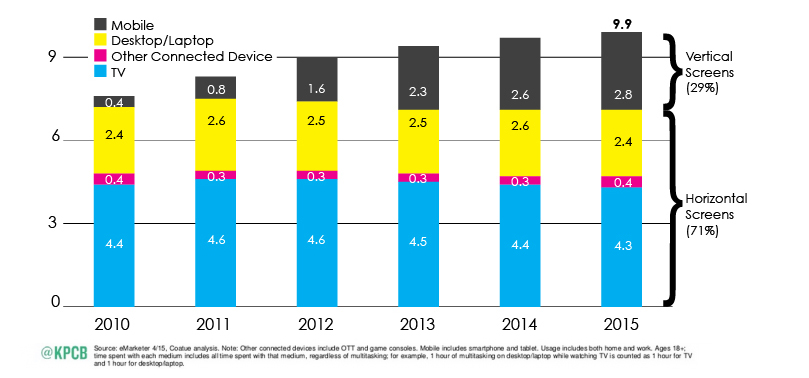 Not a long time ago, Turner Broadcasting and Horizon Media partnered on with marketing-analytics company MarketShare, which meta-analyzed thousands of marketing optimizations used by major advertisers from 2009 to 2014. MarketShare's analysis found that TV advertising effectiveness has remained steady during that time period and outperforms digital and offline channels at driving key performance metrics like sales and new accounts. The study also showed that networks' premium digital video delivered higher than average returns when compared with short-form video content from non-premium publishers. More on the main results you can read here.
Moreover, we need to think about the fact that a deep investigation of the decision journey often reveals the need for a plan that will make the customer's experience coherent—and may extend the boundaries of the brand itself. The details of a customer experience plan will vary according to the company's products, target segments, campaign strategy, and media mix. But when the plan is well executed, consumers' perception of the brand will include everything from discussions in social media to the in-store shopping experience to continued interactions with the company and the retailer.
"Consumers' perception of a brand during the decision journey has always been important, but the phenomenal reach, speed, and interactivity of digital touch points makes close attention to the brand experience essential—and requires an executive-level steward. At many start-ups the founder brings to this role the needed vision and the power to enforce it. Established enterprises should have a steward as well. Now is the time for CMOs to seize this opportunity to take on a leadership role, establishing a stronger position in the executive suite and making consumers' brand experience central to enterprise strategy," said David C. Edelman for Harvard Business Review.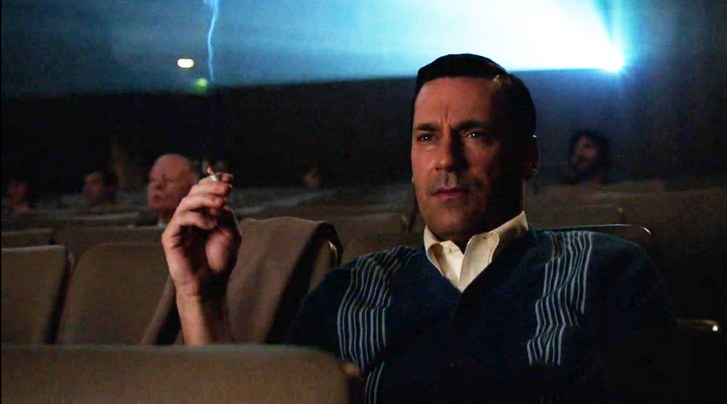 A study done by Arris showed that 84% of respondents wanted to fast forward through the ads they watch, while 60% of them download or record shows so they can skip commercials. Even Super Bowl ads have lost their effectiveness: a 2014 study showed that 80% of them do not increase sales for the companies running them. The increased use of smartphones and tablets also detracts from TV commercials' relevance. A study in May 2015, quoted by The Guardian, showed that researchers found that viewers who focused just on the TV screen were able to recall 2.43 out of every three brands mentioned, while smartphone and tablet users only managed to recall 1.62 on average.
Moreover, advertising's even losing its role as an information source: a study by Mindshare earlier in 2015 showed that the percentage of Americans who said advertising helped them learn about products and services dropped from 52% in 2005 to 41% in 2014.
Still, all in all, TV is still relevant and will still be as long as the brands will know how to adapt to the new changes it brings and will know how to showcase its added value.  As long as the TV advertising will continue to adapt and become better and more relevant for its audience, it will of course remain very important.
On how brands can optimize their TVCs to drive product discovery, you can read here.