Wingly – the Airbnb of flights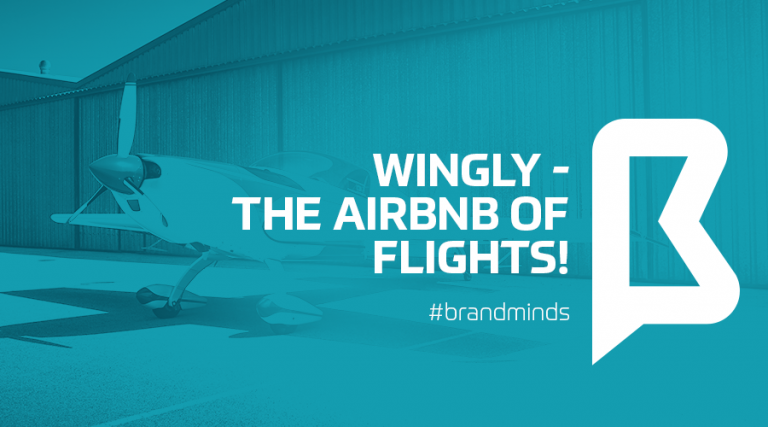 2017 proved to be a really good year for Airbnb as the company "blew by its own internal forecasts to bring in $93 million in profit on $2.6 billion in revenue", as reports Bloomberg's Olivia Zaleski. The 2017 year marks the first full year of generating income for the San Francisco-based company, which became profitable in the second half of 2016, as it managed to defy some of the disruptions in global travel last year.
The Airbnb story has been an inspiration from its beginnings. The company began in 2007 when roommates Brian Chesky and Joe Gebbia started AirBed & Breakfast on the living room floor of their San Francisco apartment. The friends provided three air mattresses and homemade breakfast to guests who were unable to find alternative accommodation in the city. In 2008, Nathan Blecharczyk joined AirBed & Breakfast and Airbedandbreakfast.com was launched (the website name was shortened to Airbnb.com shortly afterwards). In 2011, the company started its overseas expansion, opening its first international office in Hamburg, Germany.
More statistics about Airbnb you can find here.
Taking inspiration from its success, Wingly, a flight sharing platform connecting private pilots with passengers to share the cost of a flight,became the winner of TechCrunch's Startup Battlefield Europe 2018.
Wingly aims to connect aviators with amateurs like me who need to get from A to B but have some flexibility about where A and B happen to be, and can work around the pilot's timing. For the passenger it promises an exhilarating experience along with transportation. And for the pilot? Carrying one or more passengers helps keep the cost of their indulgence down. It's the Airbnb of aviation.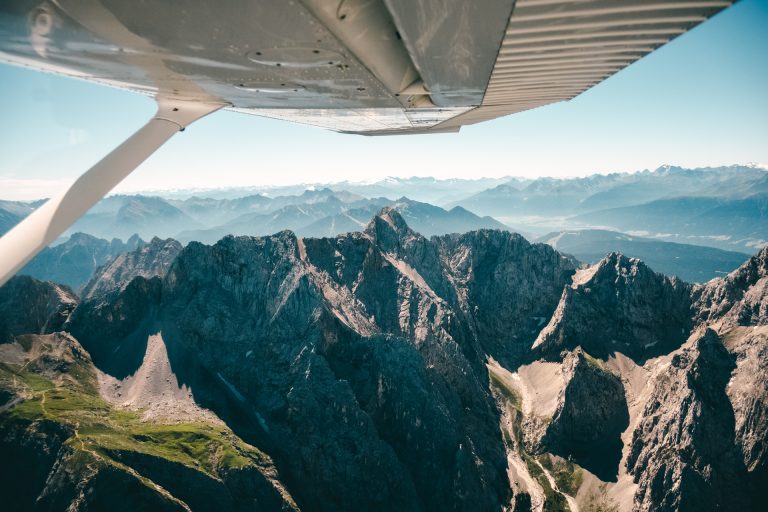 You can also bid for a flight — saying roughly where you need to be, and when, and hoping that one of the flying community is willing to help.
The organisation also requires a scan of your passport, even if you are going no further than the west of England. Unlike commercial flights, you have to specify your weight, and that of your baggage, in advance, so the pilot can make weight-and-balance calculations. It currently offers thousands of flights throughout Europe, and is also opening up routes in the Caribbean.
Both pilots and passengers have the option to review each other and the experience once the flight is over. Pets are permitted as long as the pilot you're flying with allows them, and flights can be cancelled or rescheduled in poor weather conditions.
How it works is that pilots post their planned route, amount of seats available and cost-sharing price on the app. Passengers book if interested and depart from a private airfield on the day. Potential passengers can also request trips that are not currently listed, and if a pilot sees a proposed route that works for them, they can get in contact and arrange it. Wingly also offers sightseeing flights that allow passengers to enjoy a beautiful landscape from the sky, or excursion flights for a day trip or weekend away. – Lonely Planet
In March this year, Wingly closed a seed funding round of €2 million to strengthen its leader position on the European market and expand in new countries. Only 8 months after receiving its certification to operate all over Europe, well known angel investors such as Philipp Rösler (former vice chancellor of Germany and private pilot) or Stephane Mayer (former CEO of Daher Socata & ATR, private pilot) invested in this round alongside the VC fund Howzat Partners.
Wingly was founded in 2015 and is based in Paris, Berlin and London. With the fresh capital the young company wants to double its size and grow to a team of around 30 people to scale and develop its technology to new markets.
All you need to know about autoplay video in Pinterest ads
Pinterest's Promoted Video ad units, introduced on August 2016, went on auto-play in 2017. The new type of Promoted Video begins playing as soon as users scroll across it in their feeds, and these ad units will also auto-play in Pinterest's search results.
"Pinterest has had to make the argument to advertisers that its 175 million users behave differently on Pinterest when compared to Facebook and Google, or even Twitter and Snap. Pinterest users come to the site and dig through products and recipes, among other things, for ideas. They then search deeper into topics, save them, and then eventually in theory acting on them later — either by cooking the dish or buying a product. Pinterest's pitch is that unlike Facebook and Google, which can offer a compelling ad product for one point of that part of a customer's buying life, it can offer products across the whole timeline," wrote TechCrunch.
Moreover, said AdWeek, "Pinterest announced that Nielsen Mobile Digital Ad Ratings will measure audience reach of campaigns using Promoted Video with auto-play, while Moat will provide data on viewability, or how much of the videos were in view. They join existing measurement partners Millward Brown for brand lift and Oracle Data Cloud to measure the impact on offline sales".
According to Pinterest's Business page, Promoted Video delivers dramatic results, including lifts in brand awareness and favorability. Plus, using Promoted Video to show your ideas in action produces big gains in intent to act. "With 80% of Pinners using mobile devices to access our platform, it pays to use Promoted Videos, a naturally engaging format that can quickly capture the interest of this on-the-move audience," concludes the post.