How Do We Dress To Impress?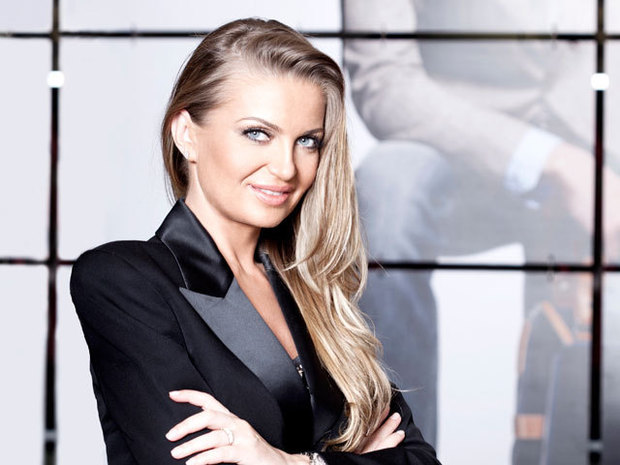 A positive, proactive and dynamic professional, Teodora Burz is definitely a strong reference in the fashion industry around the globe. She's experienced in both managing retail fashion-outlets and conceptual development/ production as well.
At only 41 she is the founder of one of the most popular clothing brand on a global scale, having lots of Hollywood icons wearing her clothes. But enough with presentations and let's get to the point and find out her story and inside tricks!
What made you take fashion seriously and make a career out of it?
T. B.: I've been passionate about fashion since my early age and it was always a part of me. I didn't have a plan to make a career of it, that was something that came out naturally.
Although, when I was 18, I had an internship in a shoe store. The owner told me he'd like to see me again in a couple of years since he felt that I was going to make a career of it.
I didn't quite understand at that time what he saw in me, but it's always going to remind me about the point where everything started.
How has your work evolved since you designed your own label?
T. B.: It has been, and still is, similar to an exam, actually. I'm testing daily all the experience I've accumulated in the past 20 years. At first, it was just a dream, but then it became an ambition and now it's an everyday challenge to make out of STYLAND the best Romanian Brand!
What is the biggest lesson that you have learned since you've started your company?
T. B.: I'm learning lessons every day, but the biggest ones I've learned before starting my brand and "I feel lucky for that so far.
#1: I believe that just a single, well-crafted jacket can change your complete look and entire state of mind. We all need a power jacket that has been reinterpreted and styled in our own personal way.

#2: Never underestimate the Power of the Great Suit.
   
How do we dress to impress? You are a businesswoman and a designer at the same time. How important is one's outfit when it comes to business?
T. B.: There is a saying "You don't get a second chance to make a first impression". There is a lot of truth in that. But making the first impression is not everything, it's important to have your own style all the time, a signature look that defines you as a person. You create it according to your job and the field you activate in.
What details do you pay attention to when you analyse a person's business outfit.
I don't analyse people's outfits. If I notice first the outfit, it means there is something wrong about it. I believe that your outfit should complete your personality, not overcoming it.
What outfits do you usually wear for business meetings?
For me, dressing up became very easy since I made my brand. I'm not over thinking it anymore. I usually suit-up pretty simply, going for a sharp look: a black or navy suit with a great cut and shape.
The focus should be on what I do and talk, not on what I'm wearing. It's a business meeting, right?
Give to BRAND MINDS attendants 3 Basic Rules to follow for a flawless Business Style/Outfit.
The first rule is to

find your cut for pants and jackets

, that particular cut that fits you best and flatters your silhouette. Then, get at least 2 or 3 suits with this cut.

The second rule is to

give-up on accessories, prints and colours

and let your look as clean as possible.

The third rule is to

wear shoes that make your legs look good. T

ry to avoid those that might look good in the magazines but destroy your overall look when you wear them.
   
What is your opinion about the overall Romanian sense of style? Would you add or change anything about it?
There is an evolution when it comes to Romanian style and is easy to observe it by a quick overview across the last years. I actually see evolution year by year.
On a matter of recommendation, is simple: apply the three rules mentioned above and you'll be surprised by the results! 
There is nothing more attractive than confidence that comes when you wear a good suit wearing white, light blue or navy shirts, perfectly groomed.
SUIT UP!  ​
Let's suit up and see what we are wearing this year at BRAND MINDS!

ABOUT STYLAND
The philosophy of the brand and collections is to create beautiful and timeless pieces made of quality materials that will last a lifetime with minimal care. Our aim is to re-establish a sense of respect for tailoring and timeless silhouettes.
The brand specialises in ladies ready-to-wear garments focusing on tailored suiting. A good quality tailoring for women wasn't easy to find, especially for modern cuts, so we created a line for those women who wanted to wear a formal and cocktail attire with a twist.  
When we're creating, we have in mind the modern woman who has an eye for exclusive and beautiful design. A design that is, both, luxurious and functional in work and formal settings.