Joining BRAND MINDS?
Then read this!
Are you coming to BRAND MINDS?
Then here are some things that you need to know!
We have prepared 10 SECTIONS you can check for any information you need to know related to the event. Find them below and if you have extra questions, send us an e-mail at contact@brandminds.com.
We're glad you'll be joining us and get ready for an amazing and life-changing experience!
A. TICKETING & REGISTRATION MATTERS
B. LOCATION & DATA
C. DRESS CODE & LUGGAGE
D. DAY OF THE EVENT
E. SECURITY
F. PROGRAM
G. MEDIA PARTICIPATION
H. MY PERSONAL DATA
I. FOOD & BEVERAGE
J. PARKING LOT
A. TICKETING & REGISTRATION MATTERS
1. How Do I REGISTER to BRAND MINDS?
To REGISTER for BRAND MINDS please access this link and complete the form as requested.
2. What are the PAYMENT methods?
You have 3 payment methods available to pay for your tickets order: by CREDIT CARD, through BANK TRANSFER and via PAY PAL.
You will receive further details about each of the methods after applying for one or another.
3. How can I TRANSFER my pass to someone else?
All the PASSES can be transferred to another person as long as the request is made with at least 5 days before the event.
If you plan on transferring your PASS to somebody else, please e-mail us at contact@brandminds.com with the e-mail subject: Pass Transfer Request @YourName.
4. How can I UPGRADE my pass?
Depending on the availability, you can apply for a ticket UPGRADE.
Send us an e-mail at contact@brandminds.com with the title: Pass Upgrade Request @YourName.
5. What are the differences between the event tickets?
We have two ticket categories:
GENERAL PASS Brand – Business Experience, coffee breaks, access to BRAND MINDS Networking App, lunch);
VIP Brand – Elitist Business Experience, coffee breaks, access to BRAND MINDS Networking App, VIP lunch, VIP Afterparty, a photo opportunity with the speakers.
6. Where can I find my TICKET?
We deliver the tickets by email to the address associated with the purchase.
Please have your ticket ready to show to our Customer Service representatives at the check-in desks on the event's day. We accept both: PDF tickets on your phone (recommended) and printed tickets.
7. How can I CANCEL my purchase?
Tickets are non-refundable.
They can be, however, transferred to another name. (Check Question #3).
If the ticket wasn't paid in the specified time, the booking request will be deleted from the system by default.
8. I am on the WAITING LIST. What does that mean?
If you're on our Waiting List, it means that the ticket(s) you were trying to purchase are currently sold out.
If any tickets in your chosen category become available, we will process your request and send you an order confirmation and invoice accordingly. The price of your ticket will match the price at the time you joined the waiting list.
9. What is VAT?
The VAT added to each order works in compliance with the laws of the country in which the event takes place. For example, a ticket to BRAND MINDS will be subject to Romanian VAT.
10. WHERE do I need the ticket?
You need to show your ticket (and your ID) to our Customer Service representatives at the check-in desks. This will let you collect your conference badge.
11. I have LOST MY TICKETS, can I still enter the event?
Don't panic!
First, make sure you have checked your email for your ticket. You will have received it by email from us.
If you still can't find it, ask one of our Customer Service representatives for assistance. If we have the correct attendee information in our database, you'll be able to collect your conference badge with your name and ID.
12. Where can I collect my CONFERENCE BADGE?
To enter the event, every attendee will need to collect their conference badge upon arrival from our check-in desks, located at the entrance of our conference venues.
13. Can I ENTER the event without my conference badge?
No, for security reasons, only guests with valid conference badges will be allowed into the conference hall. For this reason, we urge you to take good care of your conference badge and keep it with you for the duration of the event.
You can also pick up your badge at the venue, the day before the event.
14. What DOCUMENTS & ITEMS should I take with me to the conference?
We suggest that you bring your ticket, ID, and business cards with you, as well as anything else that would help you make the most of your time at the conference.
Chargers are hard to come by, so a power bank to charge your phone or a tablet would also be useful!
15. Can I RESELL my BRAND MINDS ticket?
You cannot sell your BRAND MINDS ticket. Doing so will result in a void ticket and the ticket holder will not gain entry into the event.
You can, however, transfer it to another guest.
16. When will the REGISTRATION process start?
The doors open at 7:00 AM, come early to register.
Registration will take place from 7:00 AM. The program starts at 9:00 AM.
B. LOCATION & DATA
1. Where is the EVENT held?
The event is held at The Palace Hall, Bucharest (No. 28, Ion Campineanu Street, 010039, Bucharest, Romania).
2. How do I ARRIVE at Palace Hall?
From the Airport: There is a 40 minutes car ride. You can take either a taxi or an UBER for less than 10 euros. If you decide to ride the bus, take #783 for 13 stops. From the last stop to Palace Hall there's a 9 minutes walk (750 m).
From the Train Station: There is a 15 minutes car ride. You can take either a taxi or an UBER for approx. 3-5 euros. If you decide to ride the bus, take #85 for 6 stops. From the last stop to Palace Hall there's a 7 minutes walk (550 m).
C. DRESS CODE & LUGGAGE

1. What is the DRESS CODE for BRAND MINDS?
Business Formal dress code is required.
Please make sure you have a coat/sweater at you, because the temperature in the conference room may vary.
2. Can I bring a SMALL BAG or a BACKPACK?
You can bring only a backpack. Due to security matters we cannot storage luggage that is bigger than a basic backpack.
Also, please keep in mind that unattended luggage will be removed by security agents.
Please do not leave your luggage unattended.
D. DAY OF THE EVENT
1. What is BRAND MINDS?
BRAND MINDS is the premium events label of BRAND EMOTION.
As a business event, BRAND MINDS is the Central and Eastern European Business Summit of the Year.
2. What are the channels to NETWORK at the event?
There are five channels to network at BRAND MINDS.
The GENERAL PASS is offering the opportunity to connect with other attendants not just by live contact but also through the Networking App, at the event and during the coffee breaks & lunch.
If you got the V.I.P. PASS, you get two more openings: the V.I.P. Lunch and at the V.I.P. After Party.
The last two, are also offering the attendants the chance to network with the speakers.
3. Can I MEET the speakers?
The V.I.P. Pass is offering you the chance to meet your favourite speakers in person since they'll be attending the After Party as well! Don't miss on your chance to network with your favourite mentor!
E. SECURITY
1. Are there any FORBIDDEN objects?
Professional Camcorders and recorders are prohibited in the Conference room.
Weapons of any kind or objects that can be considered weapons, including toys;
Tripods for cameras or sticks for making selfie (hands camera extensions for mobile devices are forbidden as well);
Refrigerated bags or rucksacks larger than 22 inches x 15 inches x width 18 cm high (54 cm x 38 cm x 46 cm);
Pets or other animals, except for approved animals accompanying people with disabilities, who must remain in the leash and always near their owner;
Recreation device, such as drones, remote control toys or any other wheel devices other than a briefcase or a briefcase mobility device for the persons with disabilities;
Glass objects;
Alcoholic beverages;
Food and hot drinks;
Any other articles we identify as harmful or that may create a diversion.
2. Will there be a SECURITY check?
Yes! All attendants and their packages must go through a security check at their arrival.
To ensure a safe and special experience for our guests, everyone has to wear the access bracket all the time.
The badges and all other accessories become null and void if modified.
3. Will there be MEDICAL SERVICES for extreme situations?
An ambulance will be provided throughout the event. In case you need medical attention, please contact our approved staff.
4. Can I bring a small bag or a backpack?
Yes but please keep in mind that unattended luggage will be removed by security agents.
Please do not leave your luggage unattended.
F. PROGRAM
1. Where can I find the conference PROGRAM?
The latest updates are on www.brandminds.com.
2. Why has the SCHEDULE/lineup changed?
This could be due to a number of reasons. For example: if a speaker is unable to participate due to a medical emergency. Although rare, we reserve the right to make changes to our event schedules and lineups. Individual changes are not a valid justification for cancelling your ticket for a refund.
G. MEDIA PARTICIPATION
1. I'm interested in PARTNERING with the event, who do I contact?
For partnership queries please fill out our partners' application form on www.brandminds.com/partners.
For information on partnership at BRAND MINDS, please contact@brandminds.com.
2. I'm interested in a PRESS PASS for the event, who do I contact?
If you would like to cover BRAND MINDS in a media capacity, you can do so, before the event is sold-out, by filling out our press accreditation application form.
For information on press at BRAND MINDS please e-mail contact@brandminds.com.
We cannot assure, however, that you will receive a press accreditation since the media collaboration proposals are subject to the company's selection criteria.
H. MY PERSONAL DATA
1. Why haven't I received any EMAILS with the event information?
If you have purchased a ticket, we have your contact information and you should be receiving emails from us.
Check your spam filter to see if you have missed our emails. If you have not received anything, please contact us at contact@brandminds.com.
2. Why am I receiving emails from BRAND MINDS?
You are receiving emails from us because you have purchased a ticket and/or have subscribed to our newsletter.
Our emails usually contain information that is relevant to our events, important updates that we want you to know about or news about our company.
We value your privacy and will not distribute your email address to third parties without your consent.
3. Where can I find the TERMS AND CONDITIONS?
You can check them here.
I. FOOD & BEVERAGE
1. Can I bring food and beverage to the venue?
No outside food or drinks will be allowed at the event. Water and coffee/tea will be available during the event.
2. There will be any food & beverage at the event?
Throughout the conference, there will be breaks when food and beverage will be available.
Although, please keep in mind that food can contain allergens and we are not responsible for related situations. Do contact our staff if you have an allergy to some foods.
J. PARKING LOT
1. Will there be any parking lot in the area?
Yes. You can park on the side of the event's location, but we recommend to use the National Theatre Parking Lot.
There is possible not to find a parking spot in the venue area, depending on your arrival hour and overall traffic.
6 Instagram Policies And Tools Often Overlooked
Instagram has a licence to use your content
If you're posting images on Instagram, you're giving up some control of your content. As outlined in the most current Terms, the license you grant Instagram is "a non-exclusive, fully paid and royalty-free, transferable, sub-licensable, worldwide license to use the Content that you post on or through the Service."
This means you're granting Instagram the rights to use your pictures (although you can still grant those rights to anybody, not just Instagram [non-exclusive]) and Instagram doesn't have to pay you anything (fully paid and royalty-free) no matter how they use your pictures (even if they happen to make money off of them). Instagram also has the right to transfer this license to anyone in the world (transferable and worldwide) and even sell that license without having to pay you anything (remember royalty-free).
What it means in essence for you and the brand to are taking care of is that, after posting on Instagram, you no longer have any control on what will happen with that post, as anybody can repost it, with their own personal comments and ideas.
When it comes to Instagram contests, you must provide complete rules and terms
Instagram contests and giveaways are super-popular these days. They're a great way to gain followers and additional exposure for your business. However, there are a few things you need to do to make sure you're complying with Instagram's promotional rules. The key is that your contest post must include (1) acknowledgment that the promotion is in no way, shape, or form "sponsored, endorsed or administered by, or associated with" Instagram; and (2) a release of Instagram by each person participating in the contest. "In your contest rules, also include the terms, any eligibility requirements, and the prizes offered. You can list these rules directly in the post or link to a separate website that includes this information, plus other contest rules. Also, make it clear to participants that they can't inaccurately tag content," said socialmediaexaminer.com.
It's really important to use hot and trendy hashtags
It's not enough just to use the hot hashtags. Your goal is to use the most relevant and highest traffic hashtags. Hashtags are the Instagram equivalent of keywords, so you need to find out which ones your target users are most likely to click on and here is the part where the research gets involved. You must search and see who are the best hashtags for your target and to them, as they are the ones that will get relevant traffic. If you'll make sure to pick the right keywords, relevant and targeted, you'll gain a lot more popularity and followers. If you choose the wrong hashtags, you won't get the level of engagement that you're looking for.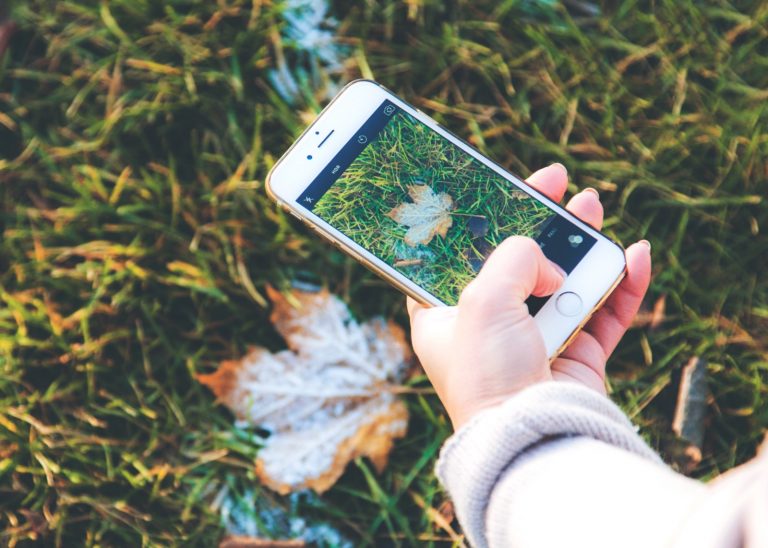 Comment on other people's or brands' pictures, don't just like them
A research showed that on Instagram, there are 575 likes every second, but only 81 comments. People like photos 609% more than they comment on photos. Obviously, it's easier to double tap a photo than it is to tap comment, and then think of something creative to say. When you go to that extra effort, people like that. They're more likely to tap your profile and follow you. You can also get a lot of exposure by leaving meaningful comments on the photos of other people. When you leave a thoughtful and positive comment, there's a good chance that the author of that photo will become curious to check out your profile.
Using direct messaging
You have the possibility to message your followers, but, unfortunately, few brands use it at its full capacity. Of course you need to it elegantly and from time to time, making sure you are not annoying your followers with every update. But, it is a great tool to leverage when you want to announce something big, like a rebranding, new product line, a sale, or a company merger.
Attention to the bio
On a social media platform where pictures and videos are the stars, your company bio must be creative and smartly written. Make sure to highlight all your key points, using short and to-the-point sentences. Don't make it crowded and suffocating.