Top 5 marketing podcasts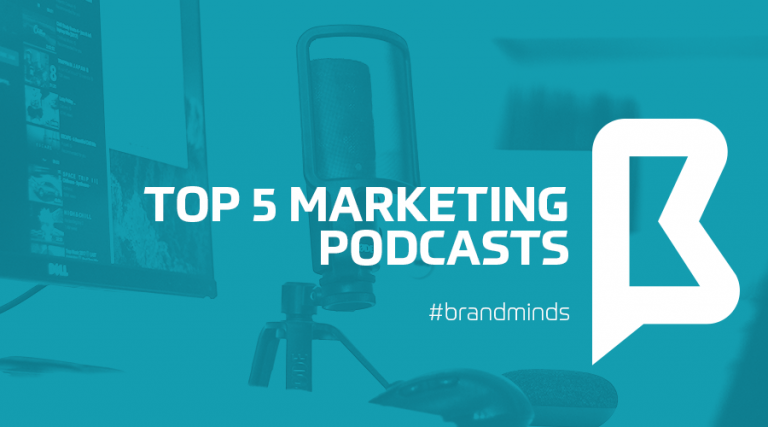 Are you interested in staying informed and educated to sustain your marketing efforts?
Do you feel stuck and in need of inspiration?
Listen to podcasts!
Here is our top 5 marketing podcasts list: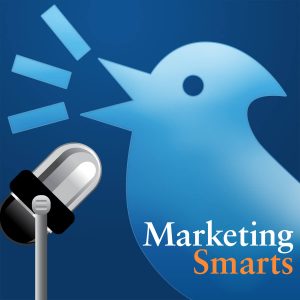 image: player.fm
Marketing Smarts is a weekly podcast featuring in-depth interviews with smart marketers from all walks of life. Hosted by MarketingProfs, this 30-minute, weekly podcast will deliver actionable insights and real advice to help you market smarter.
Here are a few podcast titles to wet your appetite:
What is marketing automation anyway and what can it do for you?
Bring your sales and marketing stars into alignment for 2018
Optimize your marketing with 80/20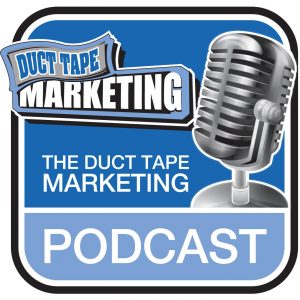 image: player.fm
Duct Tape Marketing podcast delivers small business marketing insights from best selling author John Jantsch and business leaders around the globe.
Here is a small excerpt of John's podcast titles:
How to attract customers and keep them forever
How to create content that stands out and gets results
Facebook advertising and engagement for small businesses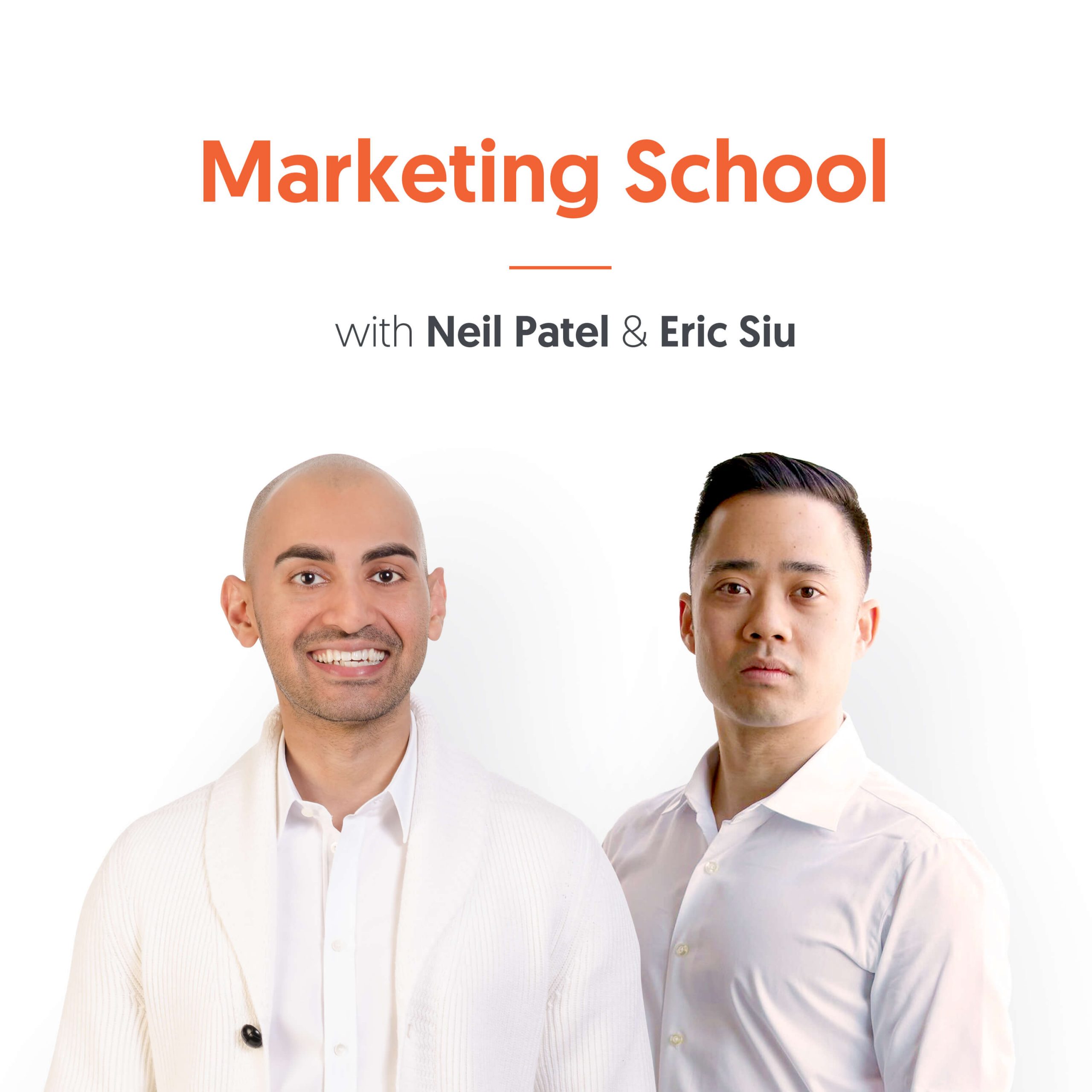 image: player.fm
Neil Patel (CrazyEgg & Kissmetrics) and Eric Siu (Growth Everywhere & Single Grain) bring you daily actionable digital marketing lessons that they've learned through years of being in the trenches. Whether you've just started a website or you manage millions of pageviews, Neil & Eric will help you take it to the next level.
Neil and Eric tell it as it is and it shows in their podcasts:
Running out of marketing ideas? Do this!
Marketers are full of shit
7 unorthodox marketing hacks you ought to leverage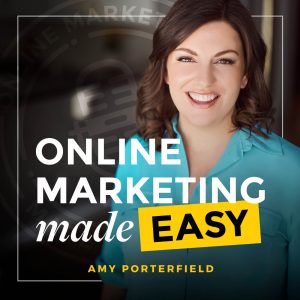 image: player.fm
Amy Porterfield is a marketing strategist helping entrepreneurs build their business online.
If you are interested in online marketing development, here are a few podcasts examples that show how Amy can help you:
How to get noticed online when you are just starting out
Five ways to make money (without using webinars)
10 online marketers share their Zig stories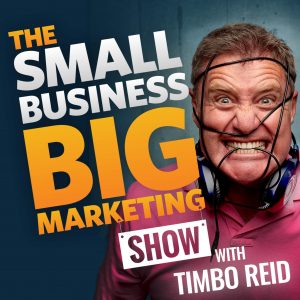 image: player.fm
Tim Reid is the founder and host of The Small Business Big Marketing Show. Tim (or Timbo as he likes to be called) is a marketing professional playing the marketing game for the past 30 years. In its 7th year, The Small Business Big Marketing Show is laser-focused on helping you implement clever, effective marketing ideas that you can use to grow your business into the empire it deserves to be.
Here are a few topics that you can listen to:
A new way to use video to market your small business with Video's Hero Jules Watkins
Sports Illustrated was the inspiration for this clever email marketing strategy that lead to a 7-figure business sale
How to launch a product (or service) on a tight marketing budget with Tom Maclean of Sofi Spritz
Be a valuable source of information, share this article with your friends!
Best Business Podcasts for 2018
ListenNotes  is a new search engine designed to help you find podcasts containing people, places or topics. According to the developer, ListenNotes has cataloged nearly 400,000 podcasts (22.5 million episodes). Using it is like using any search engine: just type in what you're after. Search results will direct you to iTunes, RSS feeds and websites, where available, but you can also use an inline player to listen to an episode on the spot. Moreover, according to cnet.com, the podcast shows trending searches, which is actually a great way to determine how best to use the engine.
Here is a list, in no particular order, with what we consider to be the best business podcasts for 2018:
Freakanomics
Freakonomics Radio is an award-winning weekly podcast with 8 million downloads per month. It can also be heard on public radio stations across the country, on SiriusXM, on several major airlines, and elsewhere. Host Stephen J. Dubnerhas surprising conversations that explore the riddles of everyday life and the weird wrinkles of human nature — from cheating and crime to parenting and sports. Dubner talks with Nobel laureates and provocateurs, social scientists and entrepreneurs — and his Freakonomics co-author Steve Levitt.
Startups for the Rest of Us
Mike Taber and Rob Walling are the lively hosts of Startups for the Rest of Us, and with over 20 years of combined experience as software entrepreneurs, they have a ton of knowledge to share. This business podcast gives startups and entrepreneurs an abundance of strategies to develop their businesses, going over everything from how to use a VA in your startup to how to test the potential success of your products.
When Pat Flynn started his podcast in 2008, his goal was to share the strategies that have helped him grow his online business. Since that time, it has become remarkably easy to find advice on internet marketing and starting an online business—but what has gotten harder is finding ethical advice that has been properly tested. This is where his podcast fits in and the reason he calls himself "The crash test dummy of online business". He wants you to use his successes and failures to reach your own business goals.
Every week, on the Noah Kagan Presents podcast, he features the world's best entrepreneurs, CEOs, and celebrities. You'll also hear about tips to grow a business, manage your personal finance, and more.
Every week hosts John J. Wall and Christopher S. Penn record the show in a local coffee shop. This podcast is designed to be casual, conversational, and not at all "newsy". They share tips on social marketing, SEO, search marketing, copywriting, affiliate marketing, and more and they take listeners' questions.
He's an entrepreneur and angel investor. He achieved the rank of chess master and is the author of the Wall Street Journal bestselling book "Choose Yourself." Altucher started 20 companies, 17 of which have failed. "If you've ever been stuck—in a job you hate, in a house you can't afford, in a life you don't want, in your own depressed mind, anything—I want to help you. Why? Because I get it. I've been there. And I want to tell you how I freed myself so maybe you can start to free yourself, too," he explains his podcast's purpose.
Hack to Start
The Hack to Start podcast is about interesting people and how they've achieved success through innovative, original strategies. The hosts of the podcast felt invigorated and excited by conversations they were having with "innovators, hackers, entrepreneurs," and wanted to find a way to share the knowledge and passion that came from those one-on-one relationships and conversations.
Seeking Wisdom
Drift's Seeking Wisdom podcast is hosted by David Cancel and Dave Gerhardt. It focuses on management and marketing, but they also delve into topics like health, learning, and wealth.
Dose of Leadership
Richard Rierson has all of the life experience and knowledge that a person needs to become a leader. In his podcasts, he interviews professionals, talks about his own life experiences and what made him into the successful leader he is now.
It airs every week on radio stations across America, including top-10 markets Los Angeles, San Francisco, Atlanta, Boston and Washington, DC. The show features a team of Motley Fool analysts discussing the week's top business and investing stories, interviews, and an inside look at the stocks on our radar.
It's an award-winning weekly talk show about economics in daily life. Featured guests include renowned economics professors, Nobel Prize winners, and exciting speakers on all kinds of topical matters related to economic thought. Host Russ Roberts, of the Library of Economics and Liberty and the Hoover Institution, draws you in with lively guests and creative repartee. Topics include health care, business cycles, economic growth, free trade, education, finance, politics, sports, etc.
Bloomberg View columnist Barry Ritholtz looks at the people and ideas that shape markets, investing and business.
A podcast discussing different behavioral anomalies related to economics, marketing, psychology, public policy, consumer preference and food science. Hosted by Cornell University graduate students.