Nomophobia – what it is and how it presents itself
95 percent of Romanians don't leave the house without their smartphone. This is only one of the information gathered by Huawei, that conducted a study together with the multinational market research company Ipsos, collecting data from 12 countries, including Romania. The purpose of the study was to analyse the behaviour of smartphone users over 24 hours.
The study by Huawei and Ipsos concludes that 79 percent of Romanians use their smartphone to read their e-mails, check their social media accounts and messages, while 64 percent do this when they wake up. This is one of the reasons why 60 percent of Romanians take their phones to bed with them and around 11 percent admit that they sleep with their phone next to them.
Huawei also conducted a survey called "Smart relationships" to analyse the average "relationship" each user has with their smartphone. The results show that 59 percent of Romanians check their phones several times per hour, and their habit includes searching for information, using the device for entertainment, navigating social media networks or the internet, reading news and connecting to their home bank systems. Thus, the research evidently shows how "attached" Romanians are to their smartphones.
The study also showed that 87 percent of Romanians need a smartphone to send text messages, 72 percent use it to capture photographs and, of course, 79 percent use it to check social media networks. It was also found that 56 percent of respondents admit that they keep their smartphones with them for over 13 hours a day, while 27 percent actively use the smartphone for 3-4 hours/day. The places where Romanians use their phones the most are: 66 percent while being in the kitchen and 47 percent when they're in their children's rooms.
This situation of mobile dependency already has a name: nomophobia. ""NO MObile PHOne phoBIA" is a 21st-century term for the fear of not being able to use your cell phone or other smart device. Cell phone addiction is on the rise, surveys show, and a new study released Thursday adds to a growing body of evidence that smartphone and internet addiction is harming our minds," wrote CNN.
According to The Guardian, when Deloitte surveyed 4,150 British adults in 2017 about their mobile habits, 38 percent said they thought they were using their smartphone too much. Among 16- to 24-year-olds, that rose to more than half. Habits such as checking apps in the hour before we go to sleep (79 percent of us do this, according to the study) or within 15 minutes of waking up (55 percent) may be taking their toll on our mental health.
"It's not necessarily the top thing when my clients come in, but it's often in the mix, tied in with anxiety or insomnia or relationship issues. Particularly when anxiety and insomnia's there, it's rare that it's not related in some way to heavy use of digital devices," said psychotherapist Hilda Burke, a spokesperson for National Unplugging Day in 2016 and 2017.
Moreover,  a small study presented at the annual meeting of the Radiological Society of North America in Chicago showed that cell phone addiction may affect brain functioning."Researchers from Korea University in Seoul used brain imaging to study the brains of 19 teenage boys who were diagnosed with internet or smartphone addiction. Compared with 19 teenagers who were not addicted, the brains of the addicted boys had significantly higher levels of GABA, a neurotransmitter in the cortex that inhibits neurons, than levels of glutamate-glutamine, a neurotransmitter that energizes brain signals," added CNN.
What will the new Facebook news feed changes bring
One of Facebook's big focus areas for 2018 is making sure the time everybody spends on Facebook is time well spent. "We built Facebook to help people stay connected and bring us closer together with the people that matter to us. That's why we've always put friends and family at the core of the experience. Research shows that strengthening our relationships improves our well-being and happiness. But recently we've gotten feedback from our community that public content — posts from businesses, brands and media — is crowding out the personal moments that lead us to connect more with each other," wrote Facebook's creator Mark Zuckerberg.
Moreover, according to him, the social media platform's representatives feel a responsibility to make sure their services aren't just fun to use, but also good for people's well-being.
Therefore, the company invested in a deep research that shows that when we use social media to connect with people we care about, it can be good for our well-being. We can feel more connected and less lonely, and that correlates with long term measures of happiness and health. On the other hand, passively reading articles or watching videos — even if they're entertaining or informative — may not be as good.
Based on the research and the new desires for the brand, some of the main changes will be seen by Facebook's users in the nearest future. Facebook's News Feed algorithm will prioritize "meaningful social interactions" over "relevant content". Moreover, Facebook will de-prioritize videos, photos, and posts shared by businesses and media outlets, which Zuckerberg considered "public content", in favor of content produced by a user's friends and family.
"The shift is the most significant overhaul in years to Facebook's News Feed, the cascading screen of content that people see when they log into the social network. Over the next few weeks, users will begin seeing fewer viral videos and news articles shared by media companies. Instead, Facebook will highlight posts that friends have interacted with — for example, a photo of your dog or a status update that many of them have commented on or liked," wrote The New York Times.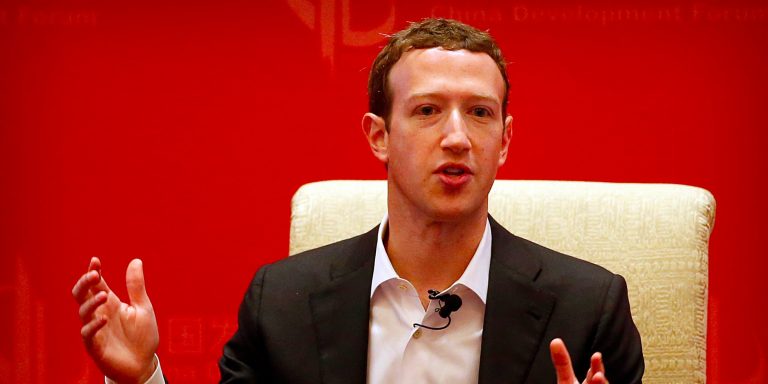 "The changes seemed designed to quiet some of the maelstrom of criticism Facebook has received in the past year, as critics have taken the company to task for cloistering users in filter bubbles, facilitating the proliferation of misinformation, allowing foreign interference in national elections, and exploiting human psychology for profit," wrote Julia Carrie Wong for The Guardian. 
But, the biggest problems that may arise, apart from unimportant, silly posts being "privileged", the changes in Facebook's News Feed will affect the most the publishers, nonprofits, small business and many other groups rely on the social network to reach people. Adam Mosseri, vice president of product management at Facebook, who is responsible for running the News Feed, quoted by New York Times, acknowledged that "there will be anxiety" from partners and publishers who often complain about the constant changes in what will be shown across the network.
Moreover, according to ABC, "the latest move represents a major shift, one intended to highlight the posts users are most likely to engage with rather than passively consume. There will be fewer videos, which Facebook considers "passive". The changes won't affect ads and will likely hurt businesses that want to reach followers without paying to advertise".
It's interesting to see how will the other social networks react to this Facebook change and how much it will actually impact the brands and businesses.
How relevant is still TV for your brand?
We are smarter and smarter consumers, more up-to-date with everything that is new and happening in the world of technology, people constantly changing and improving their laptops, mobile phones and software that they are using. Moreover, 2017 proves to be the first year that the media investments in digital are surpassing the TV ones. In this context, it's only natural for a CEO or a marketing specialist to wonder how relevant is still TV for the brand they are taking care of?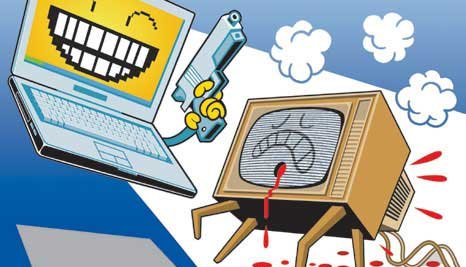 In other words is video killing the radio star? Or is it a non-subject that the specialists are over-exaggerating talking about? What do you think? Well, this is what we think.
First of all we believe that there is not a general answer of yes or no. The right answer for your brand will come from your target: who are they, what are their consumption preferences, their passions, hobbies, desires, etc. Better knowing your target will give you the right answer. Because if you are looking at the younger generation the answer is pretty easy, but if you are targeting the Millennials or the older generation you will have for sure another look at the situation and things will not seem that much black and white.
Along with the channels and devices available for watching TV, the ways for brands to reach consumers through the medium are proliferating. Quoted by Marketing Week, Otto Rosenberger, CMO at Hostelworld.com, believes that TV buying is changing, and with good reason. He says: "It really always starts with being obsessed about where the customer is. It's about where they are and what drives them, which drives our creative and media decisions." Research released by Ofcom earlier this month shows that while live television remains hugely important, catch-up TV viewed via the internet and programming premiered online are taking up an increasing share of viewing time for younger audiences in particular. It reveals that today, only 50% of 16- to 24-year-olds' TV consumption is through live television, rising to 61% for 25-to 34-year-olds.
"The overarching shift, therefore, is in the power of technology and the internet. It is not only changing the way people watch TV, it is also creating a significant change in the way TV advertising is being traded towards targeting specific segments of audiences known to be watching rather than programmes that research panel data suggests they might see," explains Marketing Week.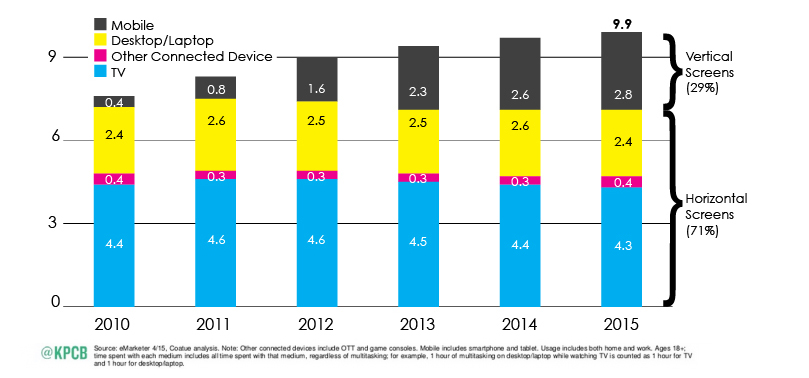 Not a long time ago, Turner Broadcasting and Horizon Media partnered on with marketing-analytics company MarketShare, which meta-analyzed thousands of marketing optimizations used by major advertisers from 2009 to 2014. MarketShare's analysis found that TV advertising effectiveness has remained steady during that time period and outperforms digital and offline channels at driving key performance metrics like sales and new accounts. The study also showed that networks' premium digital video delivered higher than average returns when compared with short-form video content from non-premium publishers. More on the main results you can read here.
Moreover, we need to think about the fact that a deep investigation of the decision journey often reveals the need for a plan that will make the customer's experience coherent—and may extend the boundaries of the brand itself. The details of a customer experience plan will vary according to the company's products, target segments, campaign strategy, and media mix. But when the plan is well executed, consumers' perception of the brand will include everything from discussions in social media to the in-store shopping experience to continued interactions with the company and the retailer.
"Consumers' perception of a brand during the decision journey has always been important, but the phenomenal reach, speed, and interactivity of digital touch points makes close attention to the brand experience essential—and requires an executive-level steward. At many start-ups the founder brings to this role the needed vision and the power to enforce it. Established enterprises should have a steward as well. Now is the time for CMOs to seize this opportunity to take on a leadership role, establishing a stronger position in the executive suite and making consumers' brand experience central to enterprise strategy," said David C. Edelman for Harvard Business Review.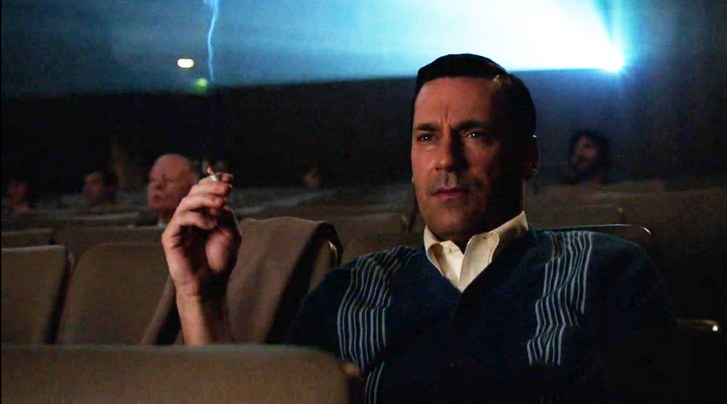 A study done by Arris showed that 84% of respondents wanted to fast forward through the ads they watch, while 60% of them download or record shows so they can skip commercials. Even Super Bowl ads have lost their effectiveness: a 2014 study showed that 80% of them do not increase sales for the companies running them. The increased use of smartphones and tablets also detracts from TV commercials' relevance. A study in May 2015, quoted by The Guardian, showed that researchers found that viewers who focused just on the TV screen were able to recall 2.43 out of every three brands mentioned, while smartphone and tablet users only managed to recall 1.62 on average.
Moreover, advertising's even losing its role as an information source: a study by Mindshare earlier in 2015 showed that the percentage of Americans who said advertising helped them learn about products and services dropped from 52% in 2005 to 41% in 2014.
Still, all in all, TV is still relevant and will still be as long as the brands will know how to adapt to the new changes it brings and will know how to showcase its added value. As long as the TV advertising will continue to adapt and become better and more relevant for its audience, it will of course remain very important.
On how brands can optimize their TVCs to drive product discovery, you can read here.
Personalization online shouldn't be too personal
We don't like to be looked at in groups anymore. We hate the idea of being seen as one and the same as others around us. We want to brands to find a way to address us and our desires and issues with a personalized message, with an as clear as possible idea of whom we really are, each one of us. It's a reality that more and more quantitative and qualitative researches show. For example, according to eMarketer, 80% of users find emails with personally recommended products helpful – but can be turned off by display ads that follow them around the internet as they read the news or check Facebook.
"Users like it when they feel like you're helping them, not when you know where they live or publicise your purchases.Essentially, it's important to find that sweet spot where personalisation doesn't feel too personal. This personalisation works because it adds value to their experience. It helps them find what they want. It's streamlined and doesn't follow them around as the browse elsewhere. It's personal, but the user itself controls the action. If that email converts, it's because the user themselves opened it and decided they wanted to buy. It's a reminder as opposed to a salesman following them around a store, asking "do you want this now? How about now?"," said Gurmeet Lamba, chief operating officer at Sentient Technologies, for Campaign UK. 
According to Econsultancy's Quarterly Digital Intelligence Briefing: 2016 Digital Trends, the priorities that sit atop marketers' lists are tied together by their focus on the individual: personalization (31%), content optimization (29%) and social media engagement (25%) are overlapping capabilities with the customer at the center. Moreover, nearly half (46%) of respondents rank the process of creating a cross-team approach with the customer at the heart of all initiatives as 4 or 5 on the difficulty scale.
In terms of marketing, personalization is when content is tailor-made with an audience segment or individual user's characteristics or preferences in mind. This is typically based on previously collected or readily available data, such as website browsing behavior and interests on social media.
By doing so, marketers have a better chance of meeting consumer needs more effectively and efficiently, as content will be written about particular subjects or with a certain tone of voice, published on appropriate platforms, and promoted through relevant channels. This also results in easier, faster and better interactions with online audiences, which can contribute to user satisfaction, strong relationships, and brand loyalty.
A  study conducted by Yahoo finds that most consumers are not only aware of online personalization, with 78% of those surveyed expressing a desire for some type of personalized content. And, according to Piers North, strategy director at Yahoo UK, quoted by The Guardian, the greatest opportunity for marketers today lies in managing personalization on mobile devices. He admits, however, that this is not easy and he points out that access to data is the key.
Therefore, personalization should be done with a lot of attention in order to be relevant and bring true value to the table. Despite all the opportunities that might occur in the online business today, for increased personalization,  it's important not to personalize for personalization's sake – nor to become fixated on the latest tools or techniques.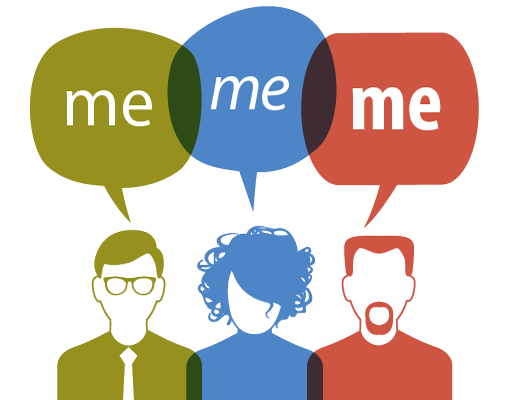 In fact, Michael Smith, marketing leader for mobile and social business at IBM, quoted by Lucy Fisher for Marketing Week, warns it is easy to chase after personalization strategies "just because you can". He says: "Customers want engagement with some brands, but not others. Whatever we do, it has to be with the customer in mind".
We leave you here , with a psychological explication about why people love and crave for customized experiences.