How to increase trust and create well-being in your organization
"Trust is the willingness to be vulnerable to the action of others. Trust is a choice. Trust means that we have confidence in the intentions and motives of the other party. We trust it to advance and to protect our interests, our wellbeing. We understand trust as being the quality of love, commitment, friendship and partnership," wrote Aldo Civico for Psychology Today.
According to weforum.com, PwC has conducted research, run focus groups and talked to both leading experts as well as the everyday person on the topic of trust, the question being: what makes up trust in a business – and can it be quantified? What they found out was that, indeed, trust could be measured.  When considering if a company should be called trustworthy, people are looking for:
· Competence – Does the organization do what it says it will?
People expect companies to be reliable and transparent. A fast-food company should be upfront about the possibility their delivery will be delayed, for example. In cases of major delay, companies should be forthright about not even accepting the customer's order. Fast food is supposed to be "fast", after all.
· Experience – Does the organization keep its promises?
Companies are expected to be responsive, to listen to public feedback, to make the necessary improvements and treat customers as individuals. (My experience with Marks & Spencer's high-quality and consistent customer service comes to mind again.)
· Values – Do you believe in the organization?
People want brands to understand their needs, to hold the right sort of principles and to care about their impact on society. Clothing retailers that source their cotton from fair trade suppliers are increasingly in demand because they are not seen to be exploiting cheap labour and because their products will benefit small-scale agricultural workers.
At the same time, The Ken Blanchard Companies researchers surveyed 1,800 workers looking at the connections between trust, well-being and coaching behaviors.The research found that trust and well-being were both positively impacted by perceptions of managers engaging in three key behaviors.
Facilitation: Helping employees to analyze and explore ways to solve problems and enhance their performance.
Guidance: The communication of clear performance expectations and constructive feedback regarding performance outcomes, as well as how to improve.
Inspiration: Challenging employees to realize and develop their potential.
Moreover, a paper which accompanies the research shared four coaching skills to help managers move away from some typical tendencies—telling people what to do, making assumptions, and solving problems—and instead adopt a coaching mindset. Those skills are: listen to learn, inquire for insight, tell your truth and express confidence. 
On its turn, inc.com identifies four critical elements of trust that leaders need to be aware of and that apply to both leaders and team members alike: able, believable, connected and dependable. More on their perspective one can read here.
5 Things you might not know about Madonna Badger
Chief Creative Officer & Founder of the Badger & Winters, Madonna Badger describes it as an advertising, branding and design agency specializing in creating powerful ideas that establish enduring emotional connections with women. Being creatively led by a woman, it informs their collaborative process and deeply empathic approach to understanding women's values and desires.
"Our goal is nothing short of brand love," says Madonna Badger on Linkedin.
Interested in knowing more about one of Brandminds' 2017th Asian Summit speaker? Here are some fact you might not know about her:
1.She is credited with creating the famous Calvin Klein ad featuring Mark Wahlberg.
2. She was featured on the Crain's New York Business 40 Under 40 list in 1996. 
3. In a campaign with the hashtag #WomenNotObjects, the Manhattan advertising executive is looking to fight the objectification of women in the marketing and advertising world. "People are really seeing that objectifying women is really up there with inequality of women," Badger told Matt Lauer on TODAY Tuesday. "I think that sex sells, but you know what the worst part is? It's the harm we're doing, and for me, that's really what made me make this decision." Badger has also pledged that her firm, Badger and Winters Group, will not use women as props or overly re-touch photos of women in their advertising.
4. "#WomenNotObjects" has helped Badger & Winters reshape itself as an agency and focus on assisting clients across all industry categories to connect with women in genuine ways, said Mr. Winters, for AdAge.com.
5. In June, for the 2017 Cannes Festival of Creativity, Ms. Badger spoke on a panel about gender, diversity and objectification of women with Procter & Gamble Chief Brand Officer Marc Pritchard.
8 Things you might not know about Kjell Nordstrom
Kjell Anders Nordström is a Swedish economist, writer and public speaker. Amid the madness and hyperbole surrounding the new economy, Dr. Kjell A. Nordström is a guru of the new world of business. In 2009, Thinkers 50, the global ranking of management gurus, placed him and his partner Jonas Ridderstrale among the list of most influential thinkers. His research and consulting focus is on the areas of corporate strategy, multinational corporations and globalization.
More things about him that you might not know:
1.He was first educated as an engineer and thereafter commenced studies at the Stockholm School of Economics, where he earned a Ph.D. in 1991. Until 2004 he was an Assistant Professor at the Institute of International Business (IIB) at the Stockholm School of Economics. His research and consulting focus is in the areas of strategic management, multinational corporations and globalization. He has served as an advisor/consultant to several large multinationals and to the government of the United Kingdom.
2. He believes that in order to get rid of that human shadow called poverty, we have to make up our minds as to what a good life is. "Technology without ideology and values, does not produce much value. As noted by Charles Handy, the market is not a substitute for responsibility – merely a mechanism for sorting the efficient from the inefficient," he declared for http://thinkers50.com.
3. Nordstrom also thinks that never before in the history of mankind have we had so many potent tools that potentially enable us to build a better world and companies that are actually fun to work for, but it is up to us to create this future.
4. In his opinion, the role of the leader is to strike a balance between when there should be control and when you should let go. Leadership is very much an art form. 
5.  His book  "Funky Business – Talent Makes Capital Dance" became an international best-seller and has to date been translated into 33 languages. In 2000, both Amazon.co.uk and the webzine Management General rated it as one of the five best business books of the year. Another survey ranked it as the 16th best business book of all time.
6. He has been described as the "enfant terrible of the new world of business".
7.  He is a founder of the Stockholm School of Economics' most prestigious management program, which attracts the elite of Scandinavian executives.
8. Amusing, Educational, Enthusiastic, Informal, Interactive, Passionate, Story-telling and Thought-provoking. Kjell Nordstrom is one of a new generation of rock star speakers. His dynamic, agile and compelling style is matched by the scale and pace of his ideas.
Failure is not the end
We are not used to talk about it, to consider it part of the process, to give it its big importance, to learn from it and understand that it might, or might not, take us to the success. What is sure ids that we mustn't be afraid of it, try to hide it underneath the carpet and pretend like it never happened. The most successful people in the world lived through it, surpassed it and pushed through. Many entrepreneurs that we know and appreciate nowadays have failed with other previous business or fail daily in more or less important parts of their jobs or activities. Failure makes them stronger, teaches them the values and the importance of appreciating every step of the business track and, more than anything, the success, when and if it comes.
"We all have different definitions of failure, simply because we all have different benchmarks, values, and belief systems. A failure to one person might simply be a great learning experience for someone else. Many of us are afraid of failing, at least some of the time. But fear of failure (also called "atychiphobia") is when we allow that fear to stop us doing the things that can move us forward to achieve our goals," believes the team of www.mindtools.com.
The fear of failure may have various causes and goes back, most of the times, in our childhood, just like it happens with most of the things that define our lives and whom we are meant to be. Not having the right support, being undermined or humiliated in childhood, those are some causes that will most definitely carry negative feelings into adulthood.
As the editors of edutopia say, failure is an inevitable part of life, but it's often accompanied by shame — most people do everything in their power to avoid it. As educational philosopher John Dewey said, a true thinker learns as much from failures as from successes. What if educators worked to take some of the sting (and the stigma) out of failing, and encouraged reflection and revision to build upon the lessons learned? "Perhaps there's a goldmine of opportunities if we can re-frame failure as a valuable learning experience, an essential step along the path to discovery and innovation," they added.
"Not talking about it is the worst thing you can do, as it means you're not helping the rest of the organization learn from it," said Jill Vialet, who runs the nonprofit  Playworks.  "It gives [the failure] a power and a weight that's not only unnecessary, but damaging."  Vialet added, referring to the fact that the people involved in the failure should speak about it openly and work to prevent history from repeating itself.
This idea is already ingrained in the cultures of  some for-profit industries. For example, in Silicon Valley, failure is a rite of passage. "If you're not failing, you're not considered to be innovating enough. Silicon Valley investors, in turn, regularly reward entrepreneurs' risk-taking behavior, though they know the venture may fail and they will lose their capital," it's shown in an article on opinionator.com. In addition, Jill Vialet of Playworks emphasizes the importance of "failing fast and cheap" (as opposed to slow and expensive).  She sets aside a budget for new programs that intentionally have unpredictable outcomes.  They limit the scope of these programs, clearly define failure and success at the outset, and decide when to measure the new program's merits.  "It's about being disciplined and rigorous," said Vialet, since human nature normally prevents us from recognizing our mistakes while they are occurring, quoted by opinionator.com. A great article on the subject one also can find on guardian.com.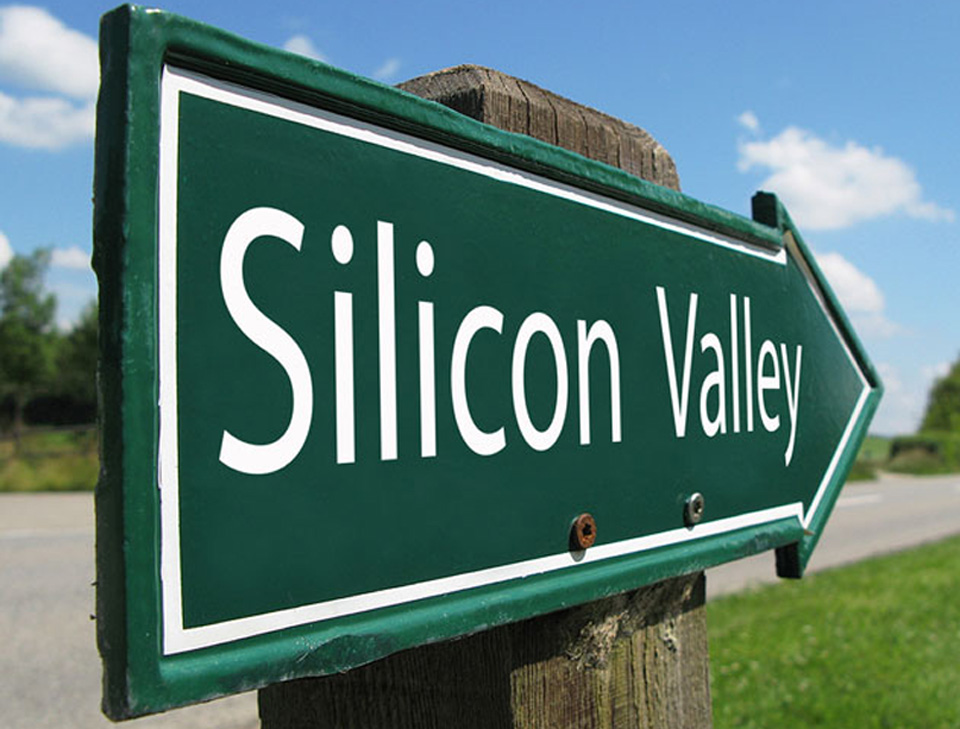 It all depends on how the organization and the people that run it see failure and its importance in business. Just as some organizations encourage employees to talk about failure in office events that are closed to the public, others publish their failures for the world to see.  Engineers Without Borders Canada, which creates engineering solutions to international development problems, publishes a " failure report" every year alongside its annual report.  "I only let the best failures into the report," said Ashley Good, its editor. The examples that are published, she said, show people who are "taking risks to be innovative."
Moreover, Good also started a Web site,  Admitting Failure, to encourage people working in international development to share their stories of failure.  The site includes stories about  arriving unprepared to an emergency medical situation in the Middle East, the  theft of an expensive and underused water filter, and more.
In addition to nurturing a culture of innovation and reflection, talking about failure helps build a canon of knowledge of what not to do in the future.
Still, change doesn't come over night and building a culture of openness to failure takes time and consistent effort. In the majority of cases, however, failure in the social change world does not involve as many dollars or stakeholders, and admitting it can have a net positive impact on an organization.  Doing so can build institutional knowledge and create a culture where people are more open to taking risks.
Often, valuable insights come only after a failure. Accepting and learning from those insights is key to succeeding in life.
"The ability to grow and keep trying when you don't succeed — resilience and grit — are key to cultivating a growth mindset, in academics and in life. I like how the business world has coined the term "failing forward" to mean using mistakes as stepping stones along the road towards achieving your goals", says edutopia.org.
We can choose to see failure as "the end of the world," or as proof of just how inadequate we are. Or, we can look at failure as the incredible learning experience that it often is. Every time we fail at something, we can choose to look for the lesson we're meant to learn. These lessons are very important, they're how we grow, and how we keep from making that same mistake again. Failures stop us only if we let them.
"Maybe failure doesn't always lead to success but is simply the price of doing the right thing. Or sometimes tragedy strikes for no reason and without any apparent benefit. Maybe success in the broader sense comes in the form of failure itself when success's definition is no longer limited to our individual lives," says Anthony Sabarillo for medium.com
Instead of conclusion, we leave you with a very interesting article on lifehack.com, showing you six reasons it's ok to fail.
Top 10 Tips for Branding Yourself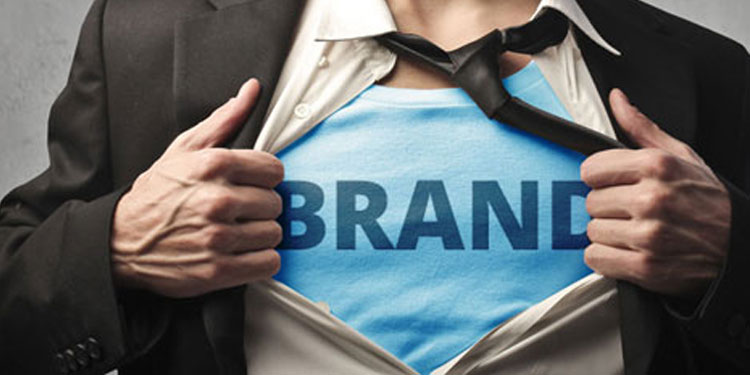 source: Working Voices
Living in the era of social media power, when the information is the key and in everybody's reach, finding oneself's niche and becoming known is getting a more and more difficult task to accomplish. Even at first glance it seems the reality is exactly the opposite, the rapidity in which one can get into the public's eye, but at the same time fade away, makes it even harder than before to make it last and create a strategic and smart path for one's good brand positioning.
We've prepared some tips that we hope will help you on your road to success:
Asses the market you are working on
Knowing the past, the competition and the market you are activating on is key in order to create a good positioning for your brand.
Look deep within yourself and find your best features
According to Robert Half, branding yourself begins with self-reflection. Take stock of your strengths. What are your best attributes? What positive adjectives might a colleague use to describe you? Is there one particular talent or discipline in which you truly shine? What's your personality? If you're just beginning your career, choose a discipline or area of focus that truly interests you. Don't pretend to be something you're not. Hard-working, focused and reserved people get ahead just as often as social butterflies.
Work on developing them even more
Go to extra classes / courses, attend workshops and seminars that will help be become even better on your field of expertize and that will enhance your talents. Learning never ends, no matter the time in your career you are at.
Of all of them find the differentiator, your USP (unique selling point), that makes you unique
The USP is the big idea that brands are always searching for. A USP gives a brand a compelling and unique value proposition with its target audience. "Likewise, you want to represent something special that sets you apart from others and establishes a value equation about your abilities when you are pitching yourself for a job, a promotion or a free-lance assignment," says Catherine Kaputa in Huffington Post.
Define your brand and become an expert
Take the time to do some soul searching and determine exactly who you are and what makes up your brand. Whether you're looking to garner media attention, attract new clients or build your business, you should focus on becoming an expert in your field. Avoid establishing an expertise that's irrelevant to your mission, goals, and vision. You'll just be wasting your time.
Be present in the market and make yourself known
Make sure you are present at the most important events in your industry and start conversations with the right persons, the ones with whom the association with will help your brand and your career. Ask questions, mingle, try and show your expertize as much as you can.
Generate brand awareness through networking and promotion
You should be connecting with other professionals in the industry by using social networks and commenting on their blogs. Networking is one of the best ways to become known in the industry. By forming relationships with people in your audience, you can grow your business and your brand long-term.
In time, once you have a known and appreciated voice try using the PR tools available to you and get your name out there.
Be a constant presence on the social media channels that are representative for your work
Depending on the industry you are activating on make sure you know what social media channel suits you the best. Not every industry fits you having a profile on Linkedin and Facebook at the same time, not every industry requires an Instagram or Snapchat account. Also, make sure that the content you are delivering is customized to that specific social media account.
Always keep on expending your network, strategic partnerships and focus on the game plan
The networks are meant to evolve, not stand by. So is the industry you are activating on. Moreover, you can never know what the future holds. The more people you know, the merrier. The more connected you are, the better. Make sure that at the same time you don't lose the focus on your "final" game plan.
Don't look focus, get rid of your ego and accept criticism
According to the AICPA specialists, the true measure of your brand is the reputation others hold of you in their hearts and minds. Notice how they introduce you to others. Ask them what your top brand attributes and core strengths are. If they can easily tell you, then you've succeeded in branding you.
"These days, branding the company you work for isn't enough. The world wants to hear what you have to say as a professional within a company. The work involved in uncovering your brand may seem daunting, but your efforts can benefit you immeasurably. Your unique brand message differentiates the best you have to offer, gives a good indication of what you're like to work with, and shows how you make things happen," says the American Institute of CPAs.
When it comes to being the best the ego shouldn't be standing in your way. Accept the criticism, as it will only make you better and help you achieve your goals.