How Brand Partnerships Move Your Business Forward (with examples)
As a business owner, you are competing with other businesses in your market for the attention of your customer base. What if you took a different approach: choose to build brand partnerships instead of competing with each other?
Step down the competition race and learn how brand partnerships move your business forward.
In this article:
Three examples of brand partnership: Virgin Atlantic x Aviation Gin, YouTube x Waze, Coca Cola x Disney
5 factors for a successful brand partnership
9 benefits of brand partnerships
Brand Partnerships:

Virgin Atlantic x Aviation Gin, YouTube x Waze, Coca Cola x Disney

Virgin Atlantic x Aviation Gin 

In September of 2018, Virgin Atlantic announced a partnership with Aviation American Gin owned by actor and producer, Ryan Reynolds.

The famous UK airline founded by Sir Richard Bronson would serve the award-winning gin to their Upper Class passengers and Club Gold members.

Here's what Sir Richard Branson said on this partnership:
Working with Ryan and his team on this partnership has been so exciting. Aviation Gin is a true icon born out of a spirit of innovation, so serving it on board Virgin Atlantic flights seemed like a natural combination.
YouTube x Waze
In August this year, YouTube announced its partnership with Waze.
YouTube Premium and Music Premium subscribers can safely listen to their favourite music from directly within the Waze app, where they get their directions. It's a natural match: listening to your favourite music makes driving more enjoyable.
With YouTube Music and Waze together in one experience, there has never been a more entertaining way to get around.

YouTube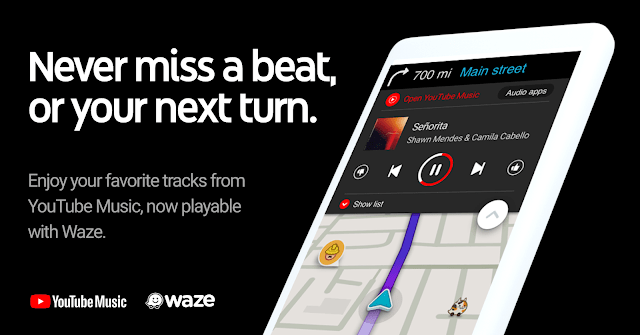 Coca Cola x Disney 
Earlier this year, Disney approached Coca Cola with a novel idea for a partnership: creating custom bottles of Coca Cola for Star Wars: Galaxy's Edge, a new experience playing at the Disneyland Park.
The Star Wars-inspired Coca Cola bottles have a rounded look and brand name printed on rusted labels in Aurebesh, the written language featured in the film franchise.
When we first approached Coca-Cola and shared the idea of bringing their products into the Star Wars galaxy in a new and unique way, they immediately saw the opportunity to give our guests the refreshing drinks they love in a way that maintained the authenticity of the story – which is very important to us – and that was, frankly, just plain cool.

Scott Trowbridge, portfolio creative executive and studio leader, Walt Disney Imagineering
5 factors for a successful brand partnership
Two heads are better than one, goes the popular saying. But one needs to be careful which heads – a.k.a brands – are a perfect match for each other.
Here are 5 factors you should take into account for a successful brand partnership:
The two brands are complementary, but not competitive;
They have similar values and target audiences;
A shared objective and goal;
Involve the right people from both companies;
Bring on board senior executives and even the CEOs from both companies.
9 benefits of brand partnerships
Brand partnerships are successful when both companies start with a win-win mindset.
Here are 9 benefits of brand partnerships:
Sharing customer bases;
Break into new markets;
Cross-selling;
Expanding your customer base;
Lead-generating opportunities;
Brand strengths are amplified through collaboration;
A great experience for the customers;
Enhanced brand awareness and exposure.
Do you plan to build partnerships with other companies?
Join the Conversation
We'd love to hear what you have to say.
Get in touch with us on Facebook Group and Twitter.
Top 3 Best Airlines Video Campaigns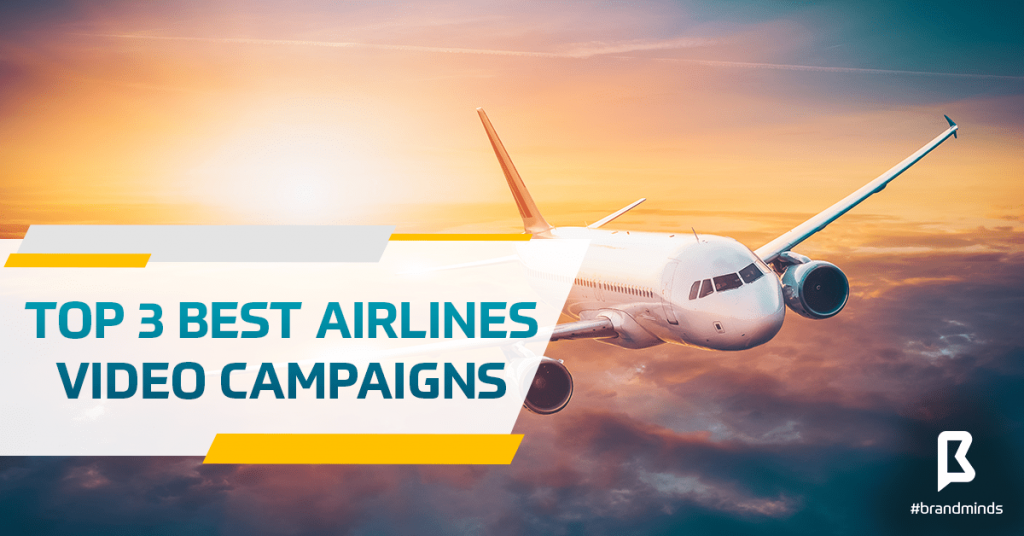 Competition is fierce among airlines. They compete with each other on providing the best flying experience for their customers: some strive to offer the best entertainment, others delight their customers with chef-quality menus. Putting aside their business differentiators, all of them strive to amaze their audiences through creative video campaigns.
In my previous articles focused on video campaigns, I wrote about creative video campaigns in sports, how established brands featured celebrities in their videos and top 5 best Christmas ads of 2018.
Here are Top 3 best airlines video campaigns and what makes them special:
1. KLM Take-Off Tips
Airports are crowded with people from different backgrounds, most of the time minding their own business while waiting for their flights. Wouldn't it be great if we could encourage these travellers to connect and share cultural insights, instead of them spending time on their mobile phones?
In the KLM campaigns, it's all about the people. The airline's marketing campaigns are designed to help people connect and bring them joy.
In January 2019, KLM released its latest campaign: KLM Take-Off Tips. Why look for places to visit and things to do in the travel booklets when you can get valuable tips from the locals themselves?
It's about human connection and bonding experience.
It's a great campaign which comes after years of constant improvement in the way the company delivered its core values to its customers.
Let's take a quick look at KLM's previous campaigns!
2016 – KLM serves a Bonding Christmas Buffet – 1.6 million views
Christmas is more than just giving and receiving gifts. It is about sharing great times over the Christmas meal with your friends and loved ones.
What if you couldn't be at home in time for Christmas because you were stuck in the airport?
KLM answered this question with its 2016 Christmas campaign, by offering strangers the opportunity to bond over their Christmas buffet. The video gained 1.6 million views and went viral.
2014 – KLM Lost & Found Service – 24 million views
In the movies, they say never work with children or animals because they will steal your scene.
Well, KLM was not afraid to turn the spotlight on Sherlock, a loveable Beagle who played the lead in its 2014 Lost & Found Service video campaign.
The video went viral earning to date over 24 million views and almost 3000 comments from people praising the airline for its inspired decision and professing their love for the four-legged actor.
Yes, Sherlock was just an actor, not a member of the airline's lost and found team, as it was revealed in a press statement. But does it matter? The video was a hit and for good reasons: who could resist Sherlock?!
2. Virgin Atlantic and Aviation Gin taking off together
It's the gin to our tonic! Virgin Atlantic President Richard Branson and all-around gorgeous man and Founder of American Aviation Gin Ryan Reynolds discuss our new partnership. Catch us in action at London Cocktail Week from 3-7 October #CocktailsintheClouds
Sir Richard Branson is a skilled entrepreneur and business visionary. He is also known for his great sense of humour and his thrill-seeking adventures.
He set the no-tie trend in business fashion attire which was followed later by the likes of grey shirt wearing Mark Zuckerberg and co.
He supports the LGBTQ community and the airline followed suit with its Virgin Atlantic Pride Flight which is the UK's first-ever Pride Flight from London to NYC in June 2019.
It was only natural that he should partner with successful Hollywood actor and American Aviation Gin founder, Ryan Reynolds. And together they make "corporate history", as Ryan mentions in the video.
3. The LEGO Movie Characters present: Safety Video – Turkish Airlines


✈️
Are you ready for the safety video with the smallest cast ever assembled?

Fasten your seatbelt & enjoy safety. The LEGO Movie characters are here to give us the best in-flight safety video of all time!
When British Airways makes celebrity packed safety videos, Turkish Airlines goes the same way but with a small adjustment: instead of Oscar-winning actors, this campaign features the beloved characters of the LEGO Movie.
The audience loved the video which earned over 27 million views and received over 6500 comments.
Even Zach King, who displayed his magical powers in one of the airline's earlier safety videos said he was honoured to have been replaced by LEGOs.

https://youtu.be/C2hCN6cVuqM
Join the Conversation
We'd love to hear what you have to say.
Get in touch with us on Facebook Group and Twitter.