BRAND MINDS' Guide to Successful Digital Marketing in 2019
Do you want your digital marketing to be successful in 2019?
Use BRAND MINDS' Guide to Successful Digital Marketing!
The world of marketing, especially digital marketing, is fast paced and ever changing. Blink and you might just miss the next big trend.
Implement the following 8 tips for digital marketing success in 2019:
1. Use Digital as a Key Component to TTL Campaigns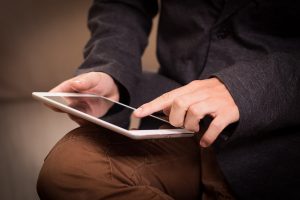 The important thing to remember with marketing today is that it's no longer just about marketing digitally. Digital marketing has transitioned to marketing in a digital world, which creates more scope for campaigns.
I believe that digital marketing should be used as part of TTL marketing campaigns, so that your message gets attention from both ATL and BTL audiences. Online or offline, all areas should be explored when it comes to positioning your brand and aligning it with your audience. This will help you to maximise your reach and generate more leads and conversions.
It's important to remember that by advertising across a variety of different platforms, you are expanding your audience. Some people believe that to be a good marketer, you should focus on one platform and do that right, but I believe that by advertising in as many places as possible, you gain increased visibility and generate stronger branding.
PR and Digital Marketing are also becoming ever more intertwined, with brands gaining exposure and building links across a variety of platforms. Co-marketing and influencer marketing are also great ways to increase reach and awareness.
[bctt tweet="Use Digital as a Key Component to TTL Campaigns" username="brand_minds"]
2. Personalisation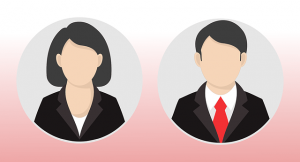 Clever personalisation is the key for effective marketing in 2019.
Gone are the days when a blanket email campaign would suffice. It is vital to segment your audience into relevant sub categories and to target the relevant cross sections with the most relevant offers and information.
Generating personal recommendations on your page is also a great way to get more sales. Link sell by showcasing popular items purchased by others after searching on the page that your user is on. If consumer behaviour is anything to go by, you should definitely see an increase in your conversions. This tailored user journey is also easy to navigate and enjoyable for your customer.
[bctt tweet="Clever personalisation is the key for effective marketing in 2019″ username="brand_minds"]
3. Chatbots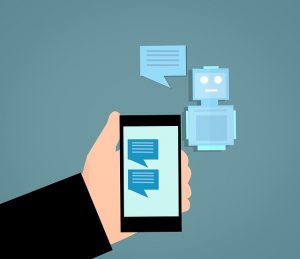 Chatbots and AI have become essential tools for online customer service. Save on time and money by implementing chatbot technology to answer FAQs quickly and effectively.
Over the next five years, the use of bot messengers will be ramping up and chatbots will perform 80% of all communication with customers. Chatbots can be connected to websites, apps and social media platforms to answer customer enquiries and to gather important user information that can be used to create better marketing strategies.
Learn more: How To Use Chatbots To Increase Sales
Grand View Research did a study in to the global chatbot market and discovered that the market had a 24% annual growth rate which amounted to $1.2 billion last year alone. 45% of end users also prefer using them as a primary mode of communication in customer service too apparently.
[bctt tweet="Save on time and money by implementing chatbot technology to answer FAQs quickly and effectively" username="brand_minds"]
4. Voice Search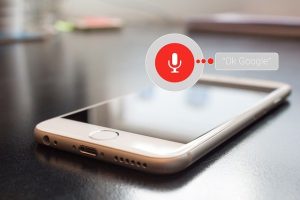 Voice interfaces are becoming an ever more common feature in modern homes and people are using voice searches and features to search quickly and to share information via soundbytes.
According to Google nearly one third of the 3.5 billion searches performed on Google every day are voice searches. Personal assistant devices are used for the majority of these searches.
Like any form of SEO, voice search gives precedence to high ranking sites. Being an authority in your industry, responsive search functions and active social channels will help to boost your ranking. According to studies content with high levels of social engagement performs well on voice search, with content with over 1199 shares on Facebook and 44 on Twitter featuring more predominantly in search.
Other factors to consider are the use of https instead of http and remember to pay attention to your snippets. You're increasing your chance of being discovered in voice search if your snippet becomes a featured one.
Take care to tailor your description of what your page is about for good ranking. Backlinko state that 40.7% of voice searches come from featured snippets which is staggeringly high. Be sure to use this to your advantage.
[bctt tweet="Optimise your website for voice search" username="brand_minds"]
5. Social Stories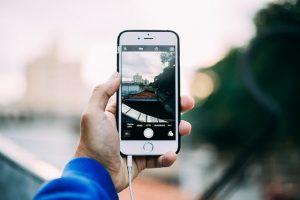 With popular culture reigning supreme, Stories have quickly become the marketing choice for savvy marketers.
Since the launch of Snapchat back in 2011, social media users everywhere have been getting to grips with advanced technologies such as filters, augmented reality, boomerangs and superzoom to allow them to get creative and to generate captivating and engaging stories for their followers.
Learn more: 3 E-Commerce Brands Using Instagram Stories Effectively
Instagram Stores and Facebook Live became pivotal tools for story-telling in 2018 and will continue to do so in 2019.
According to Instagram, one in every five organic stories prompts at least one customer message. This is probably because these ads appear native in their format and are less interruptive than other social media ads. Either way the potential is huge.
[bctt tweet="Be smart in 2019 and use Stories to your advantage." username="brand_minds"]
6. Video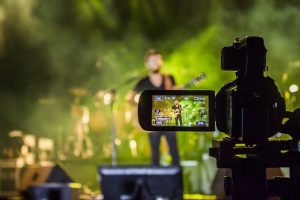 Video will continue to grow in 2019.
Live video is being used more and more to showcase and raise awareness for important brand moments. Videos have 135% times more organic reach than your typical Facebook post with 1200% more engagement than image and text posts (Forbes).
Learn more: How To Increase Conversions With Video Marketing
The stats below show the importance of video for brand:
70% of consumers say that they have shared a brand's video (via Wyzowl);
72% of businesses say video has improved their conversion rate (via Wyzowl);
65% of executives visit the marketer's website and 39% call a vendor after viewing a video (via Forbes);
52% of consumers say that watching product videos makes them more confident in online purchase decisions (via Invodo).
The important thing to remember is that several companies have created 360 videos in the past year – especially for showcasing things like weddings and interiors. This trend will continue to grow in 2019.
The full capacity of 360 video has yet to be uncovered. This is just the tip of the iceberg and what's to come will be even more exciting.
[bctt tweet="Use 360 videos to showcase your products" username="brand_minds"]
7. Micro Moments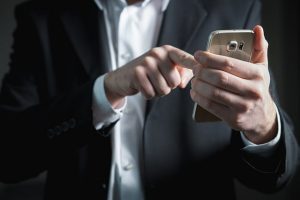 Google's research teams have uncovered a new type of consumer behaviour called the micro moment. These moments seemingly occur when people reflexively turn to a device to either learn something, do something, get to know something or buy something.
Google have coined these moments the:
I-want-to-know
I-want-to-do
I-want-to-go
I-want-to-buy
Users experience these moments 150 times a day according to Think with Google. The trick with this is to target consumers with exactly what they want at that right moment to increase conversion rates.
[bctt tweet="Leverage the Micro-moments to increase conversion rates" username="brand_minds"]
8. AR/VR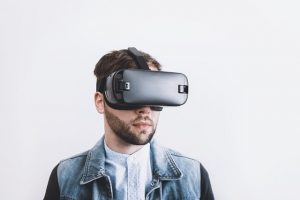 Both augmented reality – which layers virtual components on a real life backdrop, and virtual reality – which creates an entirely virtual world that can be accessed via a headset, will become a bigger part of experiential marketing in 2019.
These tools aid in the decision making process for products that need to be visualised before purchase. The AR/VR experience is incredibly beneficial for interior design, weddings, clothing and beauty products to name but a few.
Learn more: 3 Snapchat Campaigns Powered by Augmented Reality
Clothing giants Gucci and Zara have both used AR in their marketing campaigns over the past year. Gucci launched the 'Gucci Hallucination' in 52 of its stores, while Zara introduced AR screens that showcase their lookbook in 120 stores. These screens have sensors that interact with mobile devices to facilitate easy shopping in one simple click, bringing a truly futuristic element to their marketing and marking a significant increase in conversions.
[bctt tweet="Use AR/VR to shorten your customers' decision making process" username="brand_minds"]
Key Takeaways
Marketing today is no longer just about marketing digitally;
Use digital marketing as part of your TTL marketing campaigns;
Clever personalisation is key for effective marketing in 2019;
Save on time and money by implementing chatbot technology to answer FAQs quickly and effectively;
Optimise your website for voice search;
Pay attention to your snippets: 40.7% of voice searches come from featured snippets;
Use Social Stories to your advantage;
Use 360 videos to showcase your products;
Leverage the Micro-moments;
Use AR/VR to shorten your customers' decision making process.
Join the Conversation
Now that you've read our BRAND MINDS' Guide to Digital Marketing in 2019, we'd love to hear what you have to say. What will you be implementing in your marketing plan for the coming year?
Get in touch with us on Facebook and Twitter. We'd love to hear your views!
How will the city of the future look like?
Big data, Internet of Things (IoT), artificial intelligence (AI), robots, drones, autonomous green vehicles, 3D / 4D printing, renewable energy, virtual reality (VR),leap motion, eye controlled technology are just part of the present and new technologies that are here or will be here in the near future to influence our lives.
The cities are evolving as well, by becoming Smart Cities. From Singapore to Amsterdam and Barcelona, from Dubai to Stockholm,from New York to Manchester and even Alba Iulia in Romania, information and communication technology is used to enhance quality, performance and interactivity of urban services, to reduce costs and resource consumption and to increase contact between citizens and government. Smart city applications are developed to manage urban flows and allow for real-time responses.
The smart city concept integrates information and communication technology and various physical devices connected to the network (IoT) to optimize the efficiency of city operations and services and connect to citizens. Smart city technology allows city officials to interact directly with both community and city infrastructure and to monitor what is happening in the city and how the city is evolving.
According to the IESE Cities in Motion Index 2017, quoted by Forbes, which analyses all aspects that make up sustainability and quality of life in 180 key world cities, New York is again the smartest city in the world, followed by London and Paris.
To compile the index, the authors analyze 79 indicators across 10 different dimensions of urban life: the economy, technology, human capital, social cohesion, international outreach, the environment, mobility and transportation, urban planning, public administration and governance. The results show that almost all of the dimension measured in the ranking are led by European and North American cities. The exception is technology, where Taipei rules.
In top 10 are present three other American cities (Boston 4th, San Francisco 5th, and Washington, D.C. 6th), two other European cities (Berlin 9th and Amsterdam 10th), and two Asian (Seoul 7th and Tokyo 8th).
Moreover, according to CityMetric, Singapore is also a leading example of a smart city, and is constantly evolving its "city brain," a backbone of technologies used to help control pollution, monitor traffic, allocate parking, communicate with citizens, and even issue traffic fines. "The behavioral aspect is not to be overlooked. Singapore's "brain" is attempting to modify human behavior – for example, one system rewards drivers for using recommended mapped routes, and punishes those who do not. Ultimately, Singapore's planners hope to discourage driving, and guide most commuters to making greater use of public transportation. The city is planning for 100m "smart objects" including smart traffic lights, lamp posts, sensors, and cameras on its roadways, which will be used to monitor and enforce laws," wrote Fast Future for CityMetric.
But how will those smart cities look in the future and what can we expect from them and the specialists living and creating in them? "The number of smart cities around the world is expected to grow exponentially over the next few years and by 2050, 70 per cent of the world's population will be living in smart cities," believes Nick Ismail in his piece for information-age.com.
Moreover, it appears that 2030 will bring the introduction of Connected street lights, which will stream data between millions of devices and improve city services such as light, traffic, air quality, public safety and parking. Lighting technology will be at the heart of urban life in 2030 as well, helping deliver more sustainable and better-connected smart cities. "And if that wasn't enough, by 2050 take-aways will be delivered by drones, replacing motorbikes and cars. One pizza manufacturer has already tested drone delivery and some predict these automated flying machines will fill the skies replacing the couriers of today," adds Ismail.