How to increase trust and create well-being in your organization
"Trust is the willingness to be vulnerable to the action of others. Trust is a choice. Trust means that we have confidence in the intentions and motives of the other party. We trust it to advance and to protect our interests, our wellbeing. We understand trust as being the quality of love, commitment, friendship and partnership," wrote Aldo Civico for Psychology Today.
According to weforum.com, PwC has conducted research, run focus groups and talked to both leading experts as well as the everyday person on the topic of trust, the question being: what makes up trust in a business – and can it be quantified? What they found out was that, indeed, trust could be measured.  When considering if a company should be called trustworthy, people are looking for:
· Competence – Does the organization do what it says it will?
People expect companies to be reliable and transparent. A fast-food company should be upfront about the possibility their delivery will be delayed, for example. In cases of major delay, companies should be forthright about not even accepting the customer's order. Fast food is supposed to be "fast", after all.
· Experience – Does the organization keep its promises?
Companies are expected to be responsive, to listen to public feedback, to make the necessary improvements and treat customers as individuals. (My experience with Marks & Spencer's high-quality and consistent customer service comes to mind again.)
· Values – Do you believe in the organization?
People want brands to understand their needs, to hold the right sort of principles and to care about their impact on society. Clothing retailers that source their cotton from fair trade suppliers are increasingly in demand because they are not seen to be exploiting cheap labour and because their products will benefit small-scale agricultural workers.
At the same time, The Ken Blanchard Companies researchers surveyed 1,800 workers looking at the connections between trust, well-being and coaching behaviors.The research found that trust and well-being were both positively impacted by perceptions of managers engaging in three key behaviors.
Facilitation: Helping employees to analyze and explore ways to solve problems and enhance their performance.
Guidance: The communication of clear performance expectations and constructive feedback regarding performance outcomes, as well as how to improve.
Inspiration: Challenging employees to realize and develop their potential.
Moreover, a paper which accompanies the research shared four coaching skills to help managers move away from some typical tendencies—telling people what to do, making assumptions, and solving problems—and instead adopt a coaching mindset. Those skills are: listen to learn, inquire for insight, tell your truth and express confidence. 
On its turn, inc.com identifies four critical elements of trust that leaders need to be aware of and that apply to both leaders and team members alike: able, believable, connected and dependable. More on their perspective one can read here.
What will the new Facebook news feed changes bring
One of Facebook's big focus areas for 2018 is making sure the time everybody spends on Facebook is time well spent. "We built Facebook to help people stay connected and bring us closer together with the people that matter to us. That's why we've always put friends and family at the core of the experience. Research shows that strengthening our relationships improves our well-being and happiness. But recently we've gotten feedback from our community that public content — posts from businesses, brands and media — is crowding out the personal moments that lead us to connect more with each other," wrote Facebook's creator Mark Zuckerberg.
Moreover, according to him, the social media platform's representatives feel a responsibility to make sure their services aren't just fun to use, but also good for people's well-being.
Therefore, the company invested in a deep research that shows that when we use social media to connect with people we care about, it can be good for our well-being. We can feel more connected and less lonely, and that correlates with long term measures of happiness and health. On the other hand, passively reading articles or watching videos — even if they're entertaining or informative — may not be as good.
Based on the research and the new desires for the brand, some of the main changes will be seen by Facebook's users in the nearest future. Facebook's News Feed algorithm will prioritize "meaningful social interactions" over "relevant content". Moreover, Facebook will de-prioritize videos, photos, and posts shared by businesses and media outlets, which Zuckerberg considered "public content", in favor of content produced by a user's friends and family.
"The shift is the most significant overhaul in years to Facebook's News Feed, the cascading screen of content that people see when they log into the social network. Over the next few weeks, users will begin seeing fewer viral videos and news articles shared by media companies. Instead, Facebook will highlight posts that friends have interacted with — for example, a photo of your dog or a status update that many of them have commented on or liked," wrote The New York Times.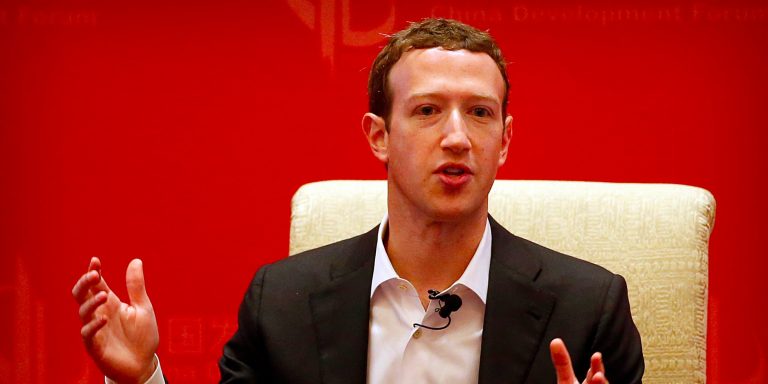 "The changes seemed designed to quiet some of the maelstrom of criticism Facebook has received in the past year, as critics have taken the company to task for cloistering users in filter bubbles, facilitating the proliferation of misinformation, allowing foreign interference in national elections, and exploiting human psychology for profit," wrote Julia Carrie Wong for The Guardian. 
But, the biggest problems that may arise, apart from unimportant, silly posts being "privileged", the changes in Facebook's News Feed will affect the most the publishers, nonprofits, small business and many other groups rely on the social network to reach people. Adam Mosseri, vice president of product management at Facebook, who is responsible for running the News Feed, quoted by New York Times, acknowledged that "there will be anxiety" from partners and publishers who often complain about the constant changes in what will be shown across the network.
Moreover, according to ABC, "the latest move represents a major shift, one intended to highlight the posts users are most likely to engage with rather than passively consume. There will be fewer videos, which Facebook considers "passive". The changes won't affect ads and will likely hurt businesses that want to reach followers without paying to advertise".
It's interesting to see how will the other social networks react to this Facebook change and how much it will actually impact the brands and businesses.
How To Avoid The Professional Burnout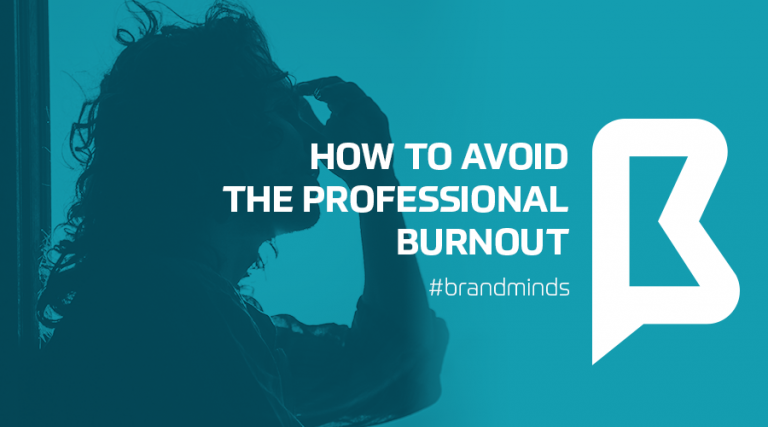 When one is passionate about their job, when one is a high-achiever, one tends to ignore the fact that they're working exceptionally long hours, taking on exceedingly heavy workloads and putting enormous pressure on themselves to excel—all of which make them ripe for burnout.
According to psychologytoday.com, burnout is a state of chronic  stress that leads to: physical and emotional exhaustion, cynicism and detachment, feelings of ineffectiveness and lack of accomplishment. In the state of full-fledged burnout, one is no longer able to function effectively on a personal or professional level. However, burnout doesn't happen overnight, our bodies and minds do give us warnings, and if you know what to look for, you can recognize it before it's too late. More about the stages of a burnout and its signs one can read here.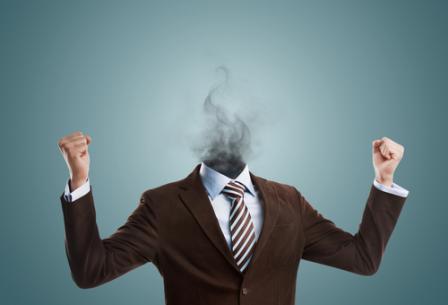 But what can we do to avoid reaching this state? According to Christina Maslach and Michael P. Leiter in their book "The Truth About Burnout: How Organizations Cause Personal Stress and What to Do About It", when burnout occurs, three things happen: you become chronically exhausted, cynical and detached from your work and you feel increasingly ineffective on the job.
An idea would be to try and be more optimistic and make sure you don't fall on a pessimistic slide, or, if you have the necessary means, just try a vacation. Realistically speaking though, things are not as easy as they seem, hence the problem creeping out on you and making it quite a big issue.
Pay attention to the voice in your head. When it starts describing negative events as permanent, pervasive or personal, correct yourself. By remembering the 3 P's (permanence, pervasiveness and personal) and flipping the script, Martin Seligman, author of "Learned Optimism: How to Change Your Mind and Your Life" says you can make yourself more optimistic over time.
Increase your social activity. Spend time with friends, they will bring a balance into your life. As shown by bakadesuyo.com, when the American Medical Association surveyed top doctors to find out how they avoided burnout, one of the key things mentioned was "sharing issues with family and friends."
Increase your self-efficiency. Paula Davis-Laack, JD, MAPP, an internationally-published writer who travels the globe as a stress and resilience expert, wrote for Psychology Today that self-efficacy is having the belief in your own ability to accomplish (and exercise control over) personally meaningful  goals and tasks. People who have a stronger level of perceived self-efficacy experience less  stress in challenging situations, and situations in turn become less stressful when people believe they can cope (Albert Bandura, 1989).
Have creative outlets. Burnout interferes with your ability to perform well, increases rigid thinking, and decreases your ability to think accurately, flexibly, and creatively. Even if you aren't able to flex your creative muscles at work, having some type of creative outlet will keep you engaged and motivated.
Take care of yourself. Make sure you always put yourself first and don't forget what is important to you and your life. Moreover, pay attention to your health and the outside-work life. Our bodies aren't machines and one has to remember that things will still be here to be done after taking a much-needed break.
Start saying "no" from time to time. Don't be afraid to say no. Every "yes" you say adds another thing on your plate and takes more energy away from you.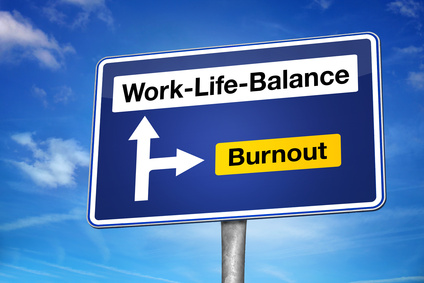 Get support where you can find it. The number of people who say they have no one with whom they can discuss important matters has nearly tripled in the past two and a half decades. The more depressed or into-work people get, the more they tend not to speak with other people or spend time with others, considering they are always under-time pressure or with a deadline hanging over their head. It's a state one must make sure he / she doesn't get stuck into.
According to http://99u.com, to help relieve pressure, schedule daily blocks of downtime to refuel your brain and well-being. It can be anything from meditation to a nap, a walk, or simply turning off the wifi for a while.
Concentrate on positive emotions. Studies show that increasing your diet of positive emotion builds your resilience, creativity  and ability to be solution-focused, things that are in short supply if you feel like you're burning out. I made it a point to start noticing when people did things well (and told them so), and I tried to stop being so hard on myself. Aim for a ratio of positive emotions to negative emotions of at least 3:1, which is the tipping point to start experiencing increased resilience and happiness (Fredrickson, 2009).
Limit your contact with negative people. Hanging out with negative-minded people who do nothing but complain will only drag down your mood and outlook. If you have to work with a negative person, try to limit the amount of time you have to spend together.
Make friends at work. Having strong ties in the workplace can help reduce monotony and counter the effects of burnout. Having friends to chat and joke with during the day can help relieve stress from an unfulfilling or demanding job, improve your job performance, or simply get you through a rough day.
Take time off. If burnout seems inevitable, try to take a complete break from work. Go on vacation, use up your sick days, ask for a temporary leave-of-absence—anything to remove yourself from the situation. Use the time away to recharge your batteries and pursue other burnout recovery steps. Entrepreneurs or freelancers can be especially prone to burnout. Joel Runyon plays "workstation popcorn," in which he groups tasks by location and then switches, in order to keep work manageable, provide himself frequent breaks, and spend his time efficiently.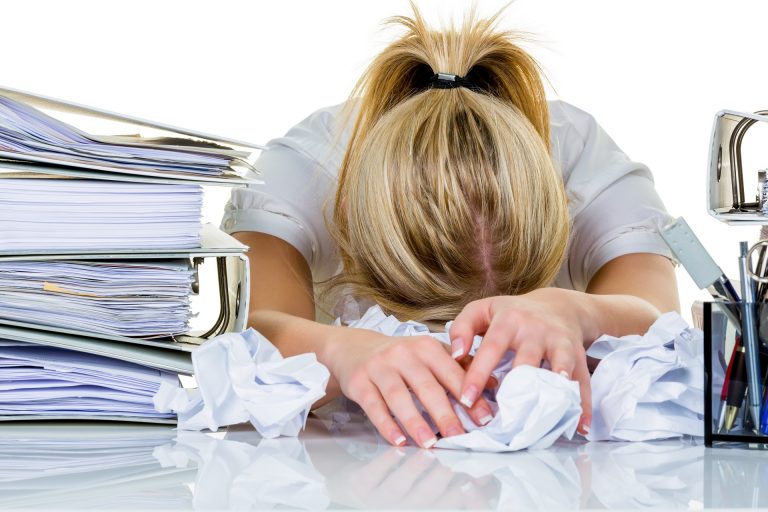 Set boundaries. Don't overextend yourself. Learn how to say "no" to requests on your time. If you find this difficult, remind yourself that saying "no" allows you to say "yes" to the things that you truly want to do.
Nourish your creative side. Creativity is a powerful antidote to burnout. Try something new, start a fun project, or resume a favorite hobby. Choose activities that have nothing to do with work.
Set aside relaxation time. Relaxation techniques such as yoga, meditation, and deep breathing activate the body's relaxation response, a state of restfulness that is the opposite of the stress response.
Get plenty of sleep. Feeling tired can exacerbate burnout by causing you to think irrationally.
Avoid nicotine. Smoking when you're feeling stressed may seem calming, but nicotine is a powerful stimulant, leading to higher, not lower, levels of anxiety.