How to create Instagram Ads and Why
The fastest growing social media nowadays, Instagram is proving to be more and more important and relevant for businesses.Therefore, its a platform that we believe you start learning more about and invest in it, as it will prove in time its efficiency.
At the moment, there are five ways in which one can create a paid Instagram campaign: within the Instagram app, Facebook Ads Manager, Facebook Power Editor, Facebook's Marketing API and Instagram Partners. According to some specialists, the easiest ways to set up an Instagram promotion is to use the Facebook Ads Manager, The Power Editor or Instagram's app. While the Facebook Power Editor and Facebook's Marketing API are for advertisers who want to create a large quantity of Instagram ads at once, Instagram Partners are experts who can help with buying and managing ads at scale while also creating content for you.
A more detailed explanation is also found on socialexaminer.com.
Moreover, one must take in consideration that ads can have different formats and one should choose the one or ones that better suit the brand and the campaign: photo ads,video ads, carousel ads, ads in stories.
How to use Facebook retargeting and why
According to the specialists, retargeting is one of the most effective means of closing potential customers, bringing one of the highest returns on ad spend for advertisers. At the same time, when it comes to the basics of Facebook retargeting, they are quite simple, giving you the chance to re-engage with people who came to your website, but did not make a purchase.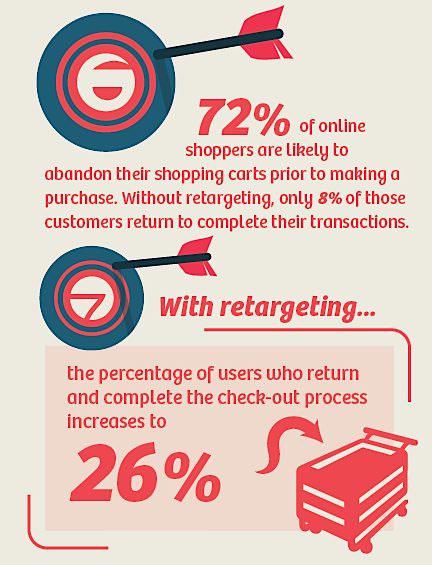 source: Single Grain
With Facebook's robust toolkit, every e-commerce seller has the ability to make specific, personalized retargeting ads."Most consumers expect to be tracked online and understand that information is being used to market to them. In fact, a growing majority of customers report that they appreciate when brands retarget them with offers specific to their interest," explained even further Single Grain.
"You can run ads to people who have visited your website by installing a simple piece of code into the backend of your website. This code is called a Pixel, and whenever it fires it alerts Facebook to the actions your site visitor is taking. Based on the settings you've included in your campaigns, Facebook then determines whether that visitor should be shown an ad when they leave your site. Facebook, Twitter, and Google all have pixels that can be used in different ways to retarget your customers," wrote uhurunetwork.com.
More you can also read here and here.
10 Things You Might Not Know About Gary Vaynerchuk
BRAND MINDS is The Central and European Business Summit taking place in Bucharest, Romania.
Here are 10 things you might not know about Gary Vaynerchuk
American serial entrepreneur, four-time New York Times bestselling author, speaker and internationally recognized internet personality. First known as a leading wine critic who grew his family's wine business from $3 million to $60 million, Vaynerchuk is now best known as a digital marketing and social-media pioneer at the helm of New York-based VaynerMedia and VaynerX.  Angel investor or advisor for the likes of Uber, Birchbox, Snapchat, Facebook, Twitter and Tumblr, he is a regular keynote speaker at global entrepreneurship and technology conferences.
1.No matter the amount of success and money he has at this point he is still working 13-15 hours a day.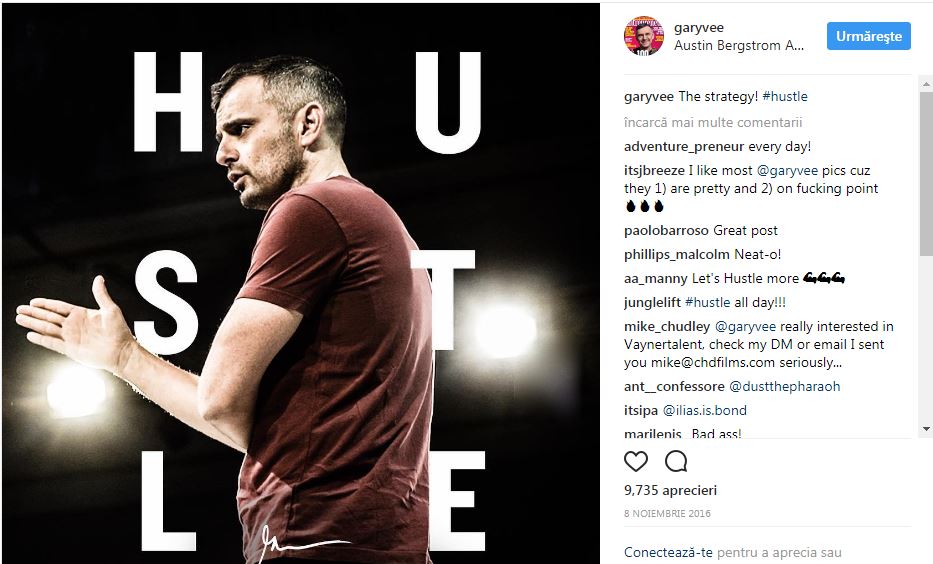 2.  He is into every aspect of his life 100 %, ready to give 51 % of the value to the other person.
3. He tries to figure out what you are going to do, before you do it
4. He's passionate with the New York Jets. His dream as a child was to become the owner of the New York Jets and it still is.
5. He's an HR Driven CEO. He is very interested in his employees' ideas and opinions and their feedback on everyday work.  He uses empathy and tries to understand "why". 
6. He believes it's in his DNA to be an entrepreneur. It's the life he breaths and loves to, every day. 
7. He doesn't care about others' opinion on him, as he knows very well who he is. "I put zero weight into anyone's opinion about me because I know exactly who I am. Can you say the same?", quotes medium.com
8. He believes that a person's friends and family can influence their success. "Maybe if you got rid of one friend or spent a lot less time with one friend who's a real drag and a negative force and added a positive person in your office … If you switched it from 80 days hanging out with your negative friend and one day with your office acquaintance who's super positive, to four days with your negative friend and 12 with this new person. I've physically watched I mentor in my organizations have a totally different life on that thesis……I think that people are keeping very negative people around them and if they aspire to change their situation, it's imperative to audit the seven to 10 people who are around you," Vaynerchuk told Business Insider.
9. He is a Judge and Adviser at the Apple's show " Planet of the Apps", alongside Jessica Alba, Gwyneth Paltrow, Will I.AM.  More on the program you can read here.
10.  In #AskGaryVee he cuts straight to the heart of the question and what it says about the person asking the question — their motivations, their fundamental assumptions and what their real question should actually be.
Are you a #worldchanger?