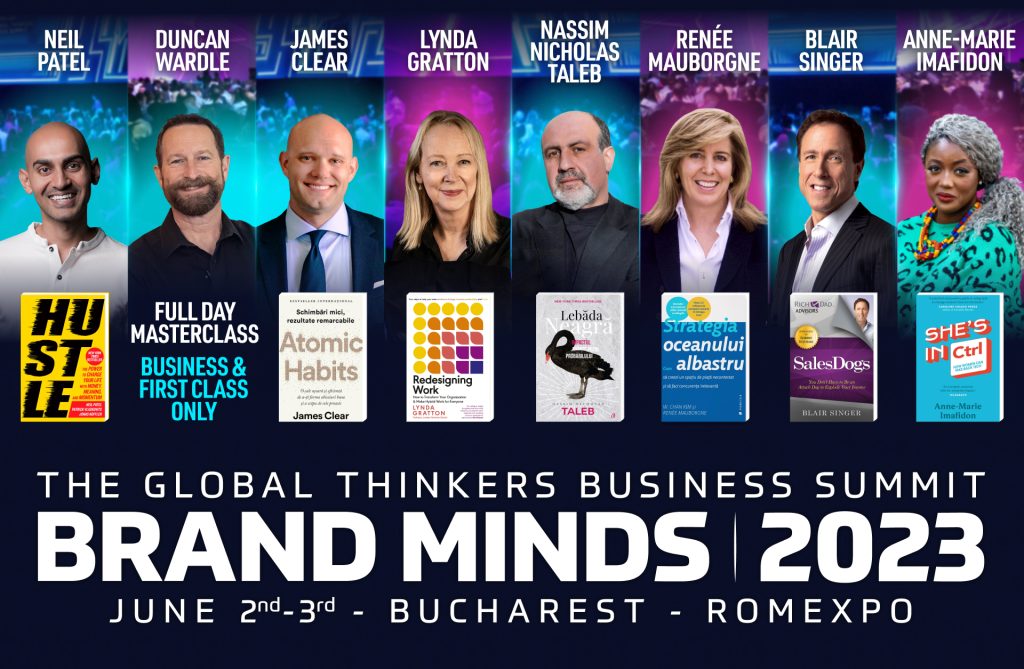 Not sure how BRAND MINDS 2023 is going to help you and your team achieve your business goals?
Here are 24 learnings BRAND MINDS speakers will teach you: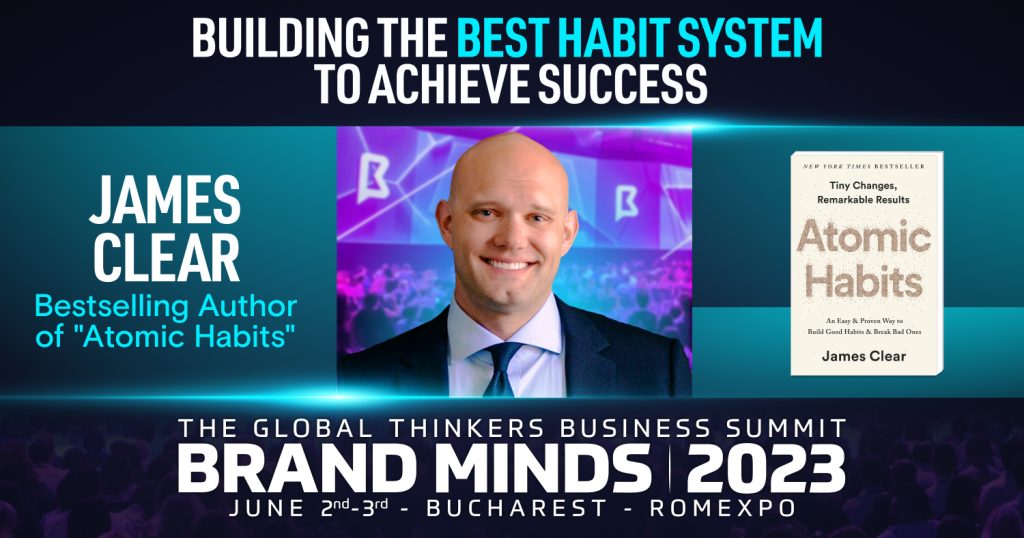 Learnings from JAMES CLEAR's presentation at BRAND MINDS 2023
1.

3 ways to form better habits and stick to them;
2.

What is the power of tiny gains and how to use them for continuous improvement;
3.

How to design the life & career you want through habit systems;

Learnings from RENÉE MAUBORGNE's presentation at BRAND MINDS 2023
4.

The framework for creating a blue ocean for your business;
5.

Essential tools & templates to outcompete other companies;
6.

Key steps to uncover untapped business growth opportunities;

Learnings from NASSIM NICHOLAS TALEB's presentation at BRAND MINDS 2023
7.

The 6 mistakes executives make in risk management;
8.

Why Big Data brings more risks than it solves;
9.

How to take risks you understand, instead of trying to understand the risks you are taking;

Learnings from NEIL PATEL's presentation at BRAND MINDS 2023
10.

7 practical content marketing tips;
11.

Neil Patel's Top 5 favourite growth marketing frameworks;
12.

How to build an ultra-engaged audience that will buy;

Learnings from ANNE-MARIE IMAFIDON's presentation at BRAND MINDS 2023
13.

Key A.I.-driven tools leaders can use to adapt to the future of work;
14.

5 key strategies to select the right people working with technology in your company;
15.

How to leverage the power of A.I., data science and machine learning to increase revenue;

Learnings from DUNCAN WARDLE's presentation at BRAND MINDS 2023
16.

8 creative behaviours and how to use them to think more creatively;
17.

5 lateral thinking tools helping your team to innovate;
18.

Frameworks for creating a sustainable culture of innovation and creativity throughout your organisation;

Learnings from LYNDA GRATTON's presentation at BRAND MINDS 2023
19.

The top 3 skills a team leader needs to build a highly engaged team;
20.

How to create efficient frameworks to build a high-performing team;
21.

Discover the most frequent mistakes leaders make that result in low team engagement;

Learnings from BLAIR SINGER's presentation at BRAND MINDS 2023
22.

1 simple, time-proven process of selling that will generate great income for most businesses in any industry;
23.

The 5 most important selling skills to master;
24.

How to overcome any objection.