Take the reins of your personal and professional growth with 26 video lessons from global business thinkers speaking at BRAND MINDS 2023.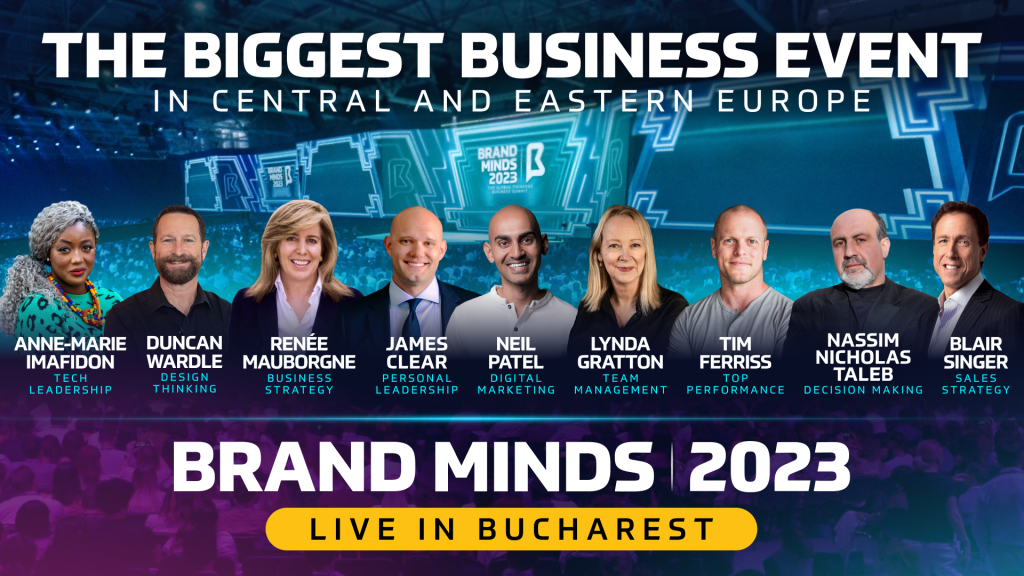 Video lessons on PERSONAL GROWTH

with JAMES CLEAR, Bestselling Author of 'Atomic Habits'
1. How to trigger good habits automatically
2.

How long does it take to form a new habit
3. How to get 40 times better at anything
4. Building and changing habits
Video lessons on DIGITAL MARKETING STRATEGY

with NEIL PATEL, Digital Marketing Expert
5. How to build a marketing strategy in 10 minutes
6. Seven underrated marketing tips
7. Key lessons learned from hiring a CEO
8. Unique marketing lessons from billion-dollar companies you've never heard of
9. Four digital marketing strategies that just work
Video lessons on HOW IS FUTURE OF WORK IMPACTING YOUR COMPANY

with LYNDA GRATTON, Future of Work Strategy Expert @London Business School
10. The 2 key factors redesigning today's workplace
11. Redesigning work
Video lessons on the GLOBAL ECONOMY

with NASSIM NICHOLAS TALEB, Author & Risk Analyst
12.
What are the greatest risks facing the global economy
13. Why 'Skin in the Game' is necessary to make sense of the world at large
Video lessons on BUSINESS GROWTH STRATEGY

with Renée Mauborgne, Bestselling Author of Blue Ocean Strategy & Blue Ocean Shift
14. How to find new business growth opportunities in 3 essential steps
15. How to create exceptional business growth through the Blue Ocean Strategy
Video lessons on INNOVATION & CREATIVITY

with DUNCAN WARDLE, Innovation Expert & Creative Director of Disney
16.
What is a simple way to get new ideas
17. How to challenge people to develop remarkable ideas
18. What is the Moon Shot Thinking and what rules you should be challenging to get to it
19. How to get into the right state of mind to innovate at work
20. How to solve your business challenge by looking around the world of innovation
Video lessons on SALES STRATEGY SECRETS

with Blair Singer, World Famous Sales Expert
21. Three secrets to winning every sales pitch
22. Six things that will give you an instant advantage in front of everyone
23. How to start your journey to a scalable business
24. How to build the dream team in the business
Video lessons on ARTIFICIAL INTELLIGENCE AND THE FUTURE OF WORK

with ANNE-MARIE IMAFIDON, Tech Leadership Expert
25. Why leaders should adopt A.I. to future-proof their businesses
26. The definitive guide to changing your company from the inside out