BRAND MINDS was a fantastic event where business professionals from over 50 countries learned proven frameworks, laughed, had AHA! moments, and connected with each other.
CEOs, investors, startup founders, sales, marketing and advertising experts, business developers and many other professionals in various industries got together and networked to build new connections and business opportunities.
BRAND MINDS is the largest business event in Romania and one of the Top 5 largest business events in Europe.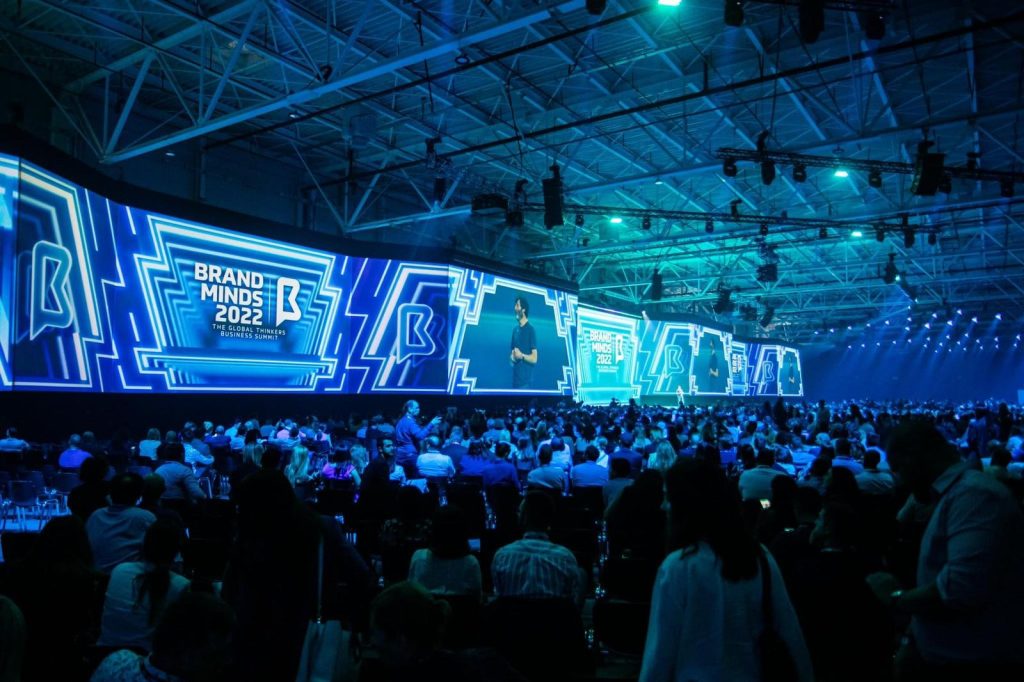 BRAND MINDS 2022: Here's what you've missed
An amazing immersive in-person experience;
One of the largest screens in the world, setting a new standard for business events;
2 days packed with invaluable insights on Business Scaleup & Strategy, Sales Strategy, Viral Marketing, Team Leadership, Team Performance, Stress Management, Business Innovation, Personal Growth, and Understanding of the consumer's mind;
Unique opportunities for high-level networking in a futuristically designed space.
Interactive & memorable activations from premium partners.
UNIQUE TAKEAWAYS FOR A SUCCESSFUL BUSINESS & CAREER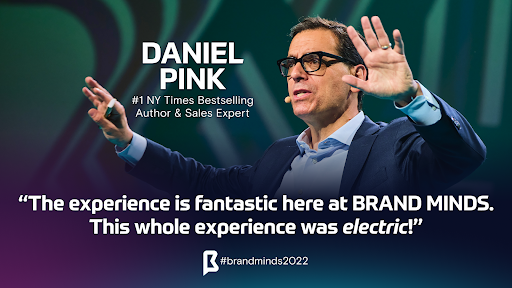 DANIEL PINK – The new rules of selling & influence
People spend 40% of their time selling even though they don't work in sales.
Successful sales professionals learn a new set of ABCs in sales: attunement, buoyancy and clarity. Attunement is perspective-taking: seeing things from another person's view. Buoyancy is how to stay afloat in a sea of rejection. Clarity is shifting from accessing information to finding what's relevant and what's not.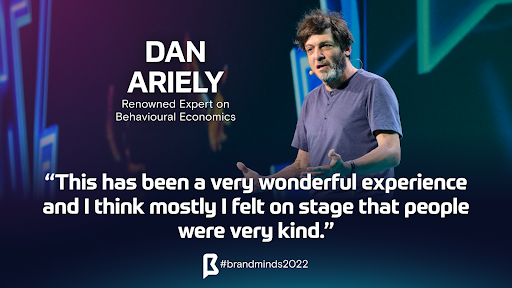 DAN ARIELY – How to change behaviour
How to eliminate friction: see what kind of effort every little thing takes and reduce it. Also, try to align the easy behaviour with the desired behaviour.
Add motivation to influence people's behaviour: more time with the family, money, improved health, and social status.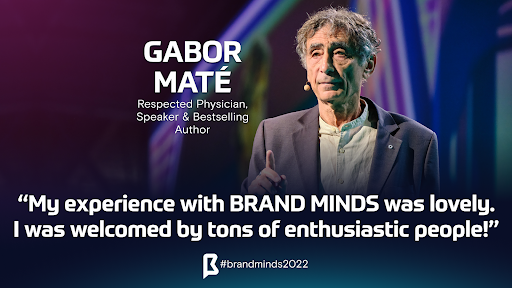 GABOR MATÉ – The mind/body unity and the stress-disease connection
People who identify with their jobs are more prone to stress-induced illness. You are not your job.
Our interpretation of what happens to us is the source of stress, not the situation itself.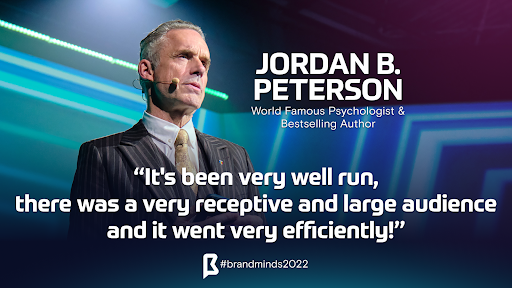 JORDAN B PETERSON – 12 rules for a successful career & life
Surround yourself with highly competent people and give them autonomy, avoid micromanaging them.
The most important skill of a leader: summarize what other people say even if you don't agree with them. You show them attention which is the essential social currency.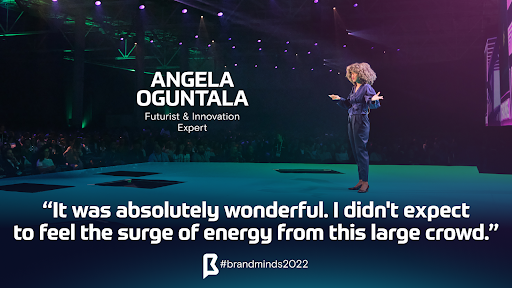 ANGELA OGUNTALA – How to rethink your company for the future
Projection bias, anchoring bias and status-quo bias are toxic to the innovation process.
Explore the idea of WHAT IF, especially for things that didn't work out.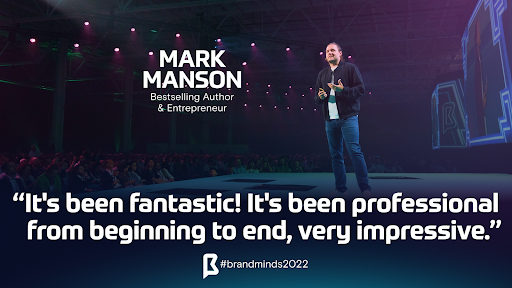 MARK MANSON – How to improve your personal leadership
It's essential you define the right measure of success.
Whatever we choose to optimize, we are always giving up on something else, whether we realize it or not.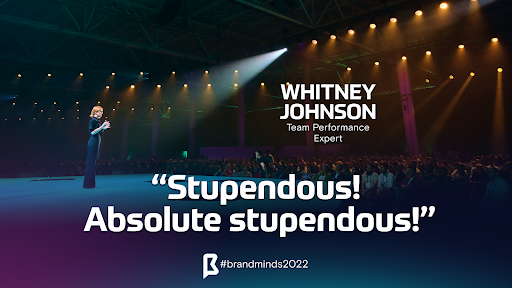 WHITNEY JOHNSON – The best tactics for building an extraordinary team
The best team is made of 20% employees at the launch point, 60% at the sweet spot and 20% at mastery.
We are wired to grow. Grow yourself to grow your people and that will grow your company.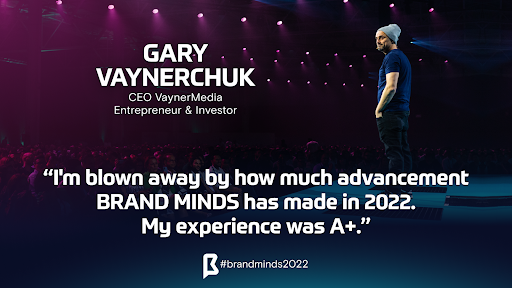 GARY VAYNERCHUK – The ultimate strategies to build outstanding businesses
The biggest opportunity since the internet and social media is the Consumer Blockchain.
Pair your service subscription with an NFT and you have a new business revenue.
Special thanks go to our supporting partners without whom BRAND MINDS wouldn't be happening at this scale and last, but not least, we are grateful for each and every person who joined BRAND MINDS 2022 and will take the inspiration forward.
Meet the GLOBAL THINKERS joining BRAND MINDS 2023!
The event will take place on June 2nd & 3rd, 2023, at Romexpo.
2 DAYS left to secure your tickets for a special price and they are available HERE.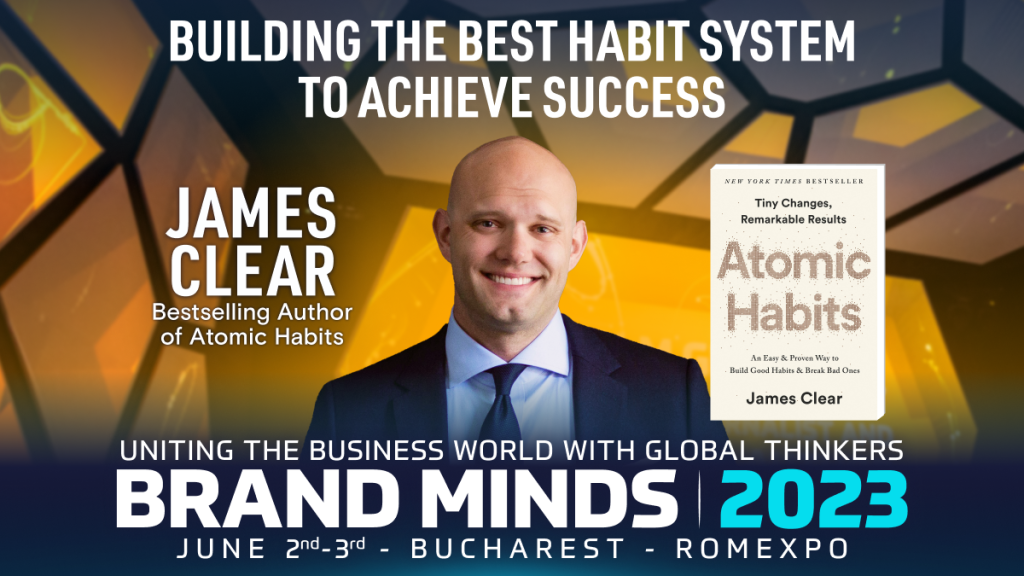 JAMES CLEAR

– Bestselling Author of Atomic Habits

Bestselling Author James Clear, one of the world's leading experts on habit formation, will be speaking at BRAND MINDS 2023.

James Clear is creating successful decision-making frameworks for building continuous improvement. His book, Atomic Habits has reached tremendous fame all around the globe, holding its title of the #1 New York Times Bestselling book for over a year.

He inspires +1.5 million people to achieve great results through his popular 3-2-1 newsletter by sharing remarkable ideas and outstanding concepts.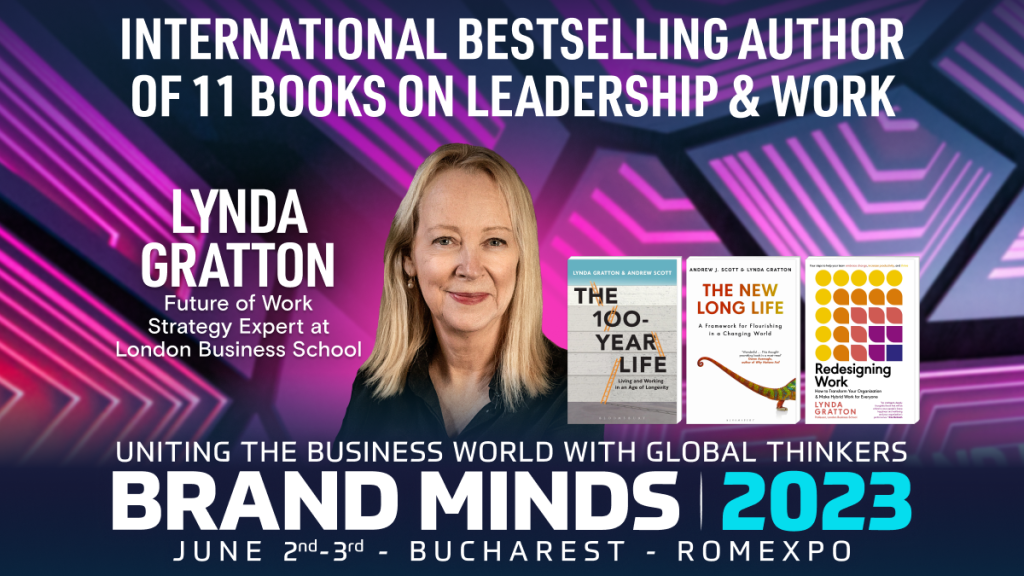 LYNDA GRATTON

– Future of Work Strategy Expert @ LONDON BUSINESS SCHOOL

Lynda Gratton is an internationally-respected Professor of Management Practice at the London Business School with an incredible teaching experience of 33 years. She is an award-winning thought leader on the future of work and the role of corporations.

She served on former Japanese Prime Minister Abe's "Council for Designing 100-Year Life Society" and is an esteemed member of the Council of the World Economic Forum.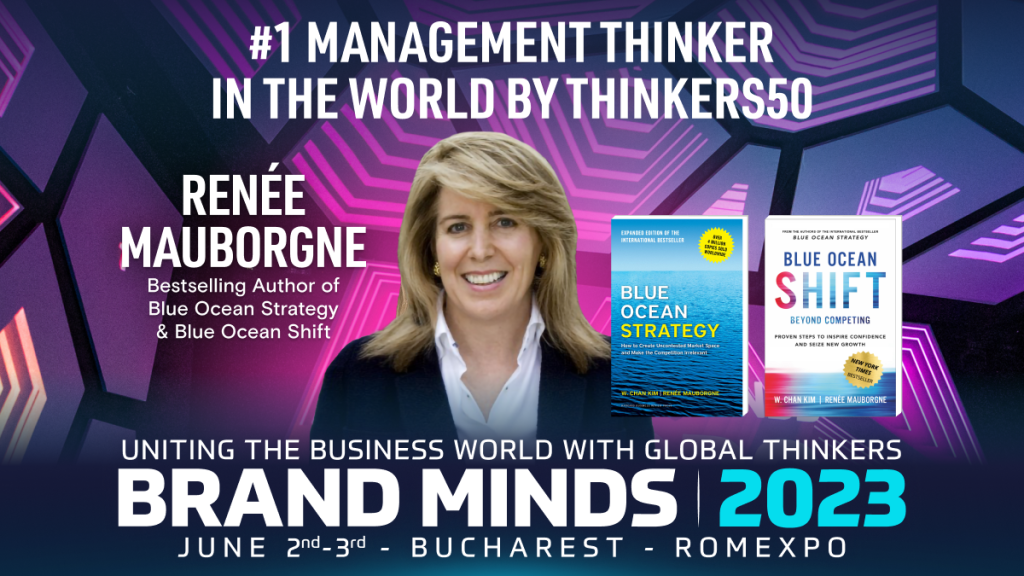 RENÉE MAUBORGNE

– Bestselling Author of Blue Ocean Strategy & Blue Ocean Shift

Renée Mauborgne is one of the world's most famous business strategists. Based on her 10-year study of strategic business moves across 30 industries, her unique strategy teaches leaders how to uncover new markets.

Her book, Blue Ocean Strategy, sold over 4 million copies around the globe and is recognized as one of the most iconic and impactful strategy books ever written. The Financial Times called it "one of the bestselling business books of the century".

She was specially selected as the Fellow of the World Economic Forum and Davos and was chosen for the Leadership Hall of Fame by Fast Company.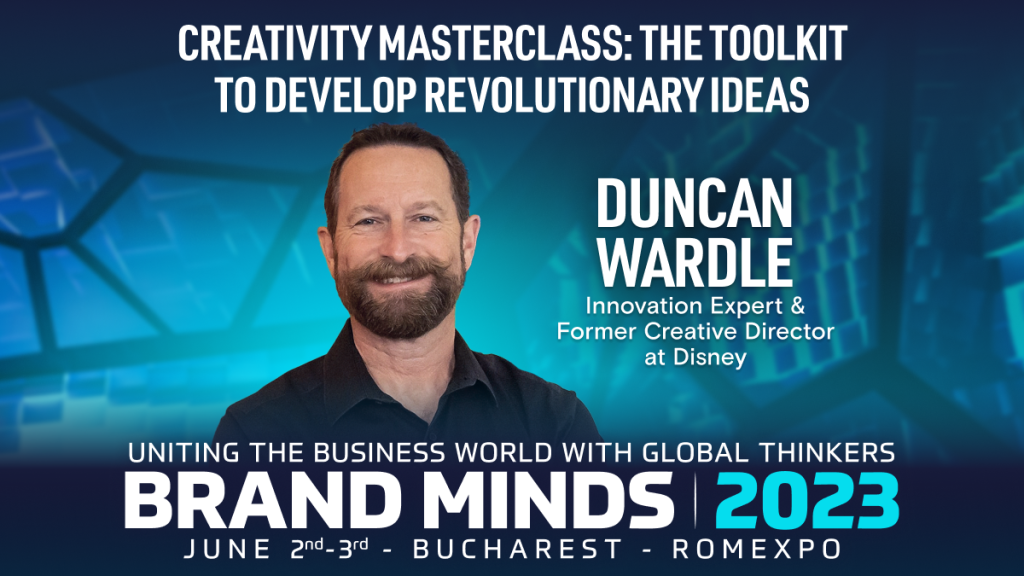 DUNCAN WARDLE

– Innovation Expert & Former Creative Director at DISNEY

He has been Head of Innovation and Creativity for 25 years at one of the most beloved companies on the entire globe: The Walt Disney Company.

Duncan Wardle is a renowned expert in developing innovative, magical brands, engaging stories, and creative experiences that drive results.

In recognition of his global and unique approach to design thinking, he received the Duke of Edinburgh Award.

On Day 2 of BRAND MINDS 2023, Duncan Wardle will deliver his premium CREATIVITY MASTERCLASS which helps leaders embed innovation into their team's DNA by learning THE TOOLKIT TO DEVELOP REVOLUTIONARY IDEAS.
More Global Thinkers are to be announced soon!
Learn more about the secrets of successful business and leadership at www.brandminds.com.