BRAND MINDS is only a week away and we are getting excited!
Get your ticket here; if you want to attend with your team (which we highly recommend!), find group packages here.
7 reasons to attend BRAND MINDS
Actionable insights from global experts who have over 180 years of experience combined in fields essential to business development and company growth;
The 5-hour Masterclass on Creativity& Innovation delivered by Innovation Expert & Former Creative Director at Disney Duncan Wardle on Day 2;
Amazing surprises designed by our team in collaboration with the event's partners;
For Team Leaders, BRAND MINDS is the premium teambuilding event for international teams in Central & Eastern Europe;
3x ROI in employee performance as per HR feedback;
BRAND MINDS equals 9 professional training programs teams would attend over the span of 12 months in business strategy, sales, marketing, team management, top performance, decision making, tech & AI, personal leadership and creativity & innovation;
Opportunities for elite networking with the best top executives in finance & banking, retail & FMCG, software & technology, communication & advertising, healthcare & pharma, real estate, automotive, customer service & hospitality, legal and education. Don't know where to start? Download the BRAND MINDS Networking App.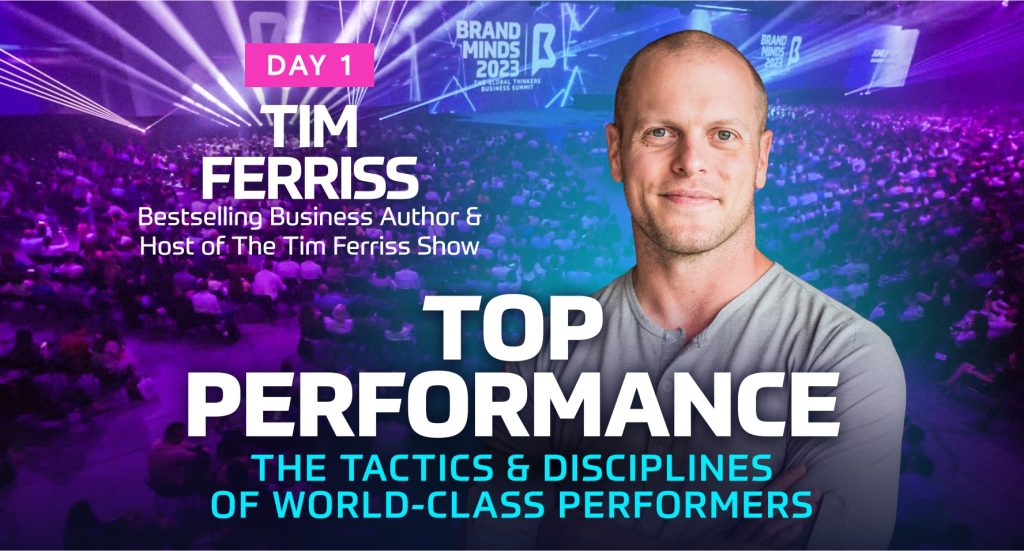 Are you looking to increase your PERSONAL & PROFESSIONAL PERFORMANCE? Then BRAND MINDS is for you!
You will learn:
What successful people do in the first 60 minutes of each morning;
5 key strategies on how to develop a growth mindset;
Actionable strategies and unique insights for professional & personal development;
The best tools and tactics on how to increase performance & productivity.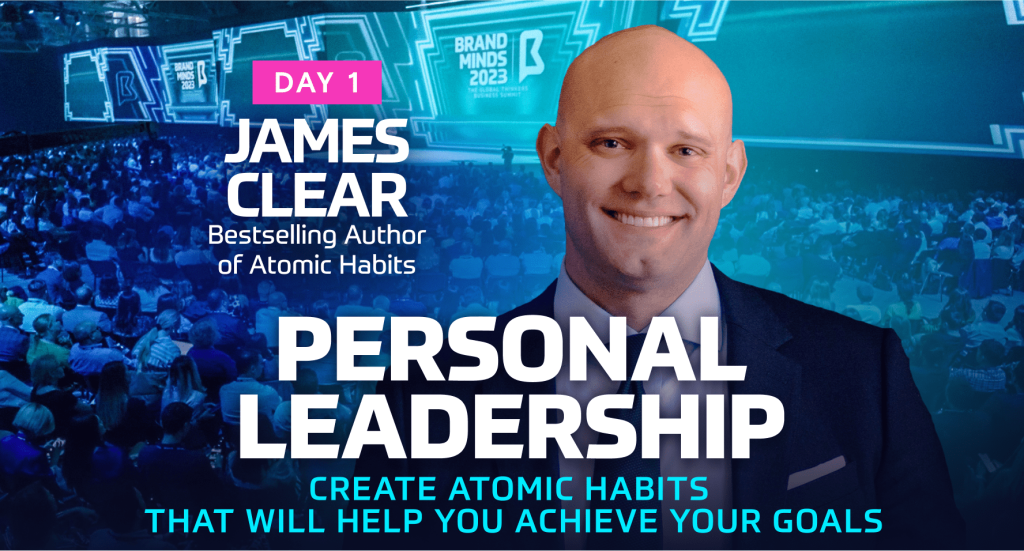 Are you working to ACHIEVE YOUR GOALS? Then BRAND MINDS is for you!
You will learn:
3 ways to form better habits and stick to them;
What is the power of tiny gains and how to use it for continuous improvement;
How to design the life & career you want through habit systems;
How to achieve meaningful results without overwhelming yourself;
The 1% rule strategy leading to remarkable results in life & career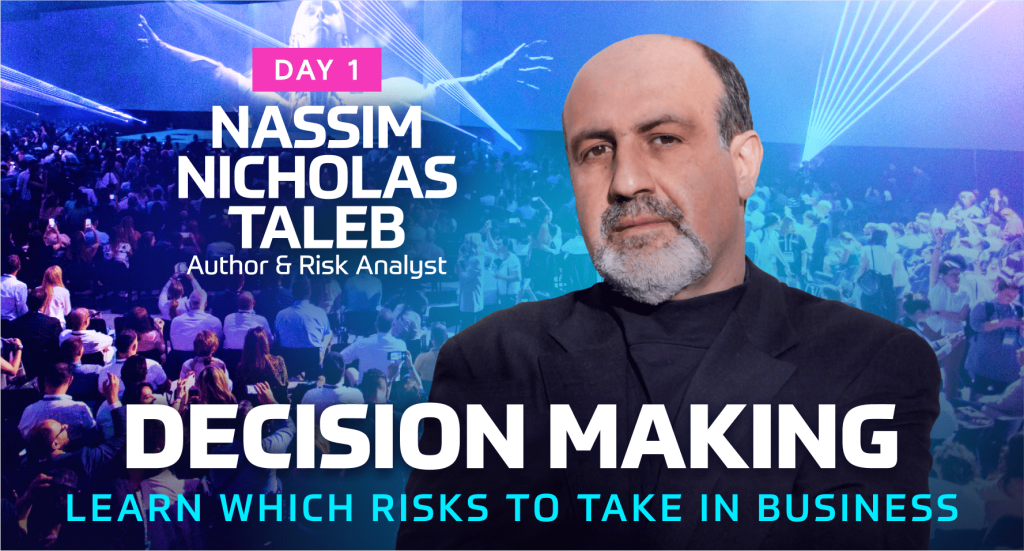 Are you a TOP EXECUTIVE? Then we are looking forward to seeing you at BRAND MINDS!
You will learn:
The 6 mistakes executives make in risk management;
Why Big Data brings more risks than it solves;
How to take risks you understand, instead of trying to understand the risks you are taking;
Why business owners should study risk-taking, not risk management.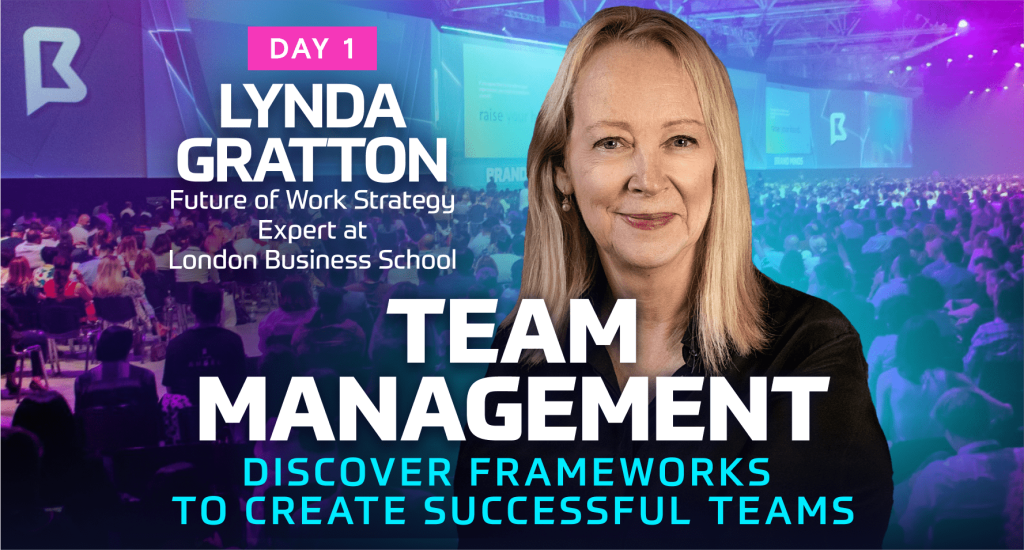 Are you a TEAM LEADER? Then BRAND MINDS is the event you should be attending this year!
You will learn:
The top 3 skills a team leader needs to build a highly engaged team;
How to create efficient frameworks to build a high-performing team;
How to reimagine creative, new approaches to the development of company culture;
The most frequent mistakes leaders make that result in low team engagement.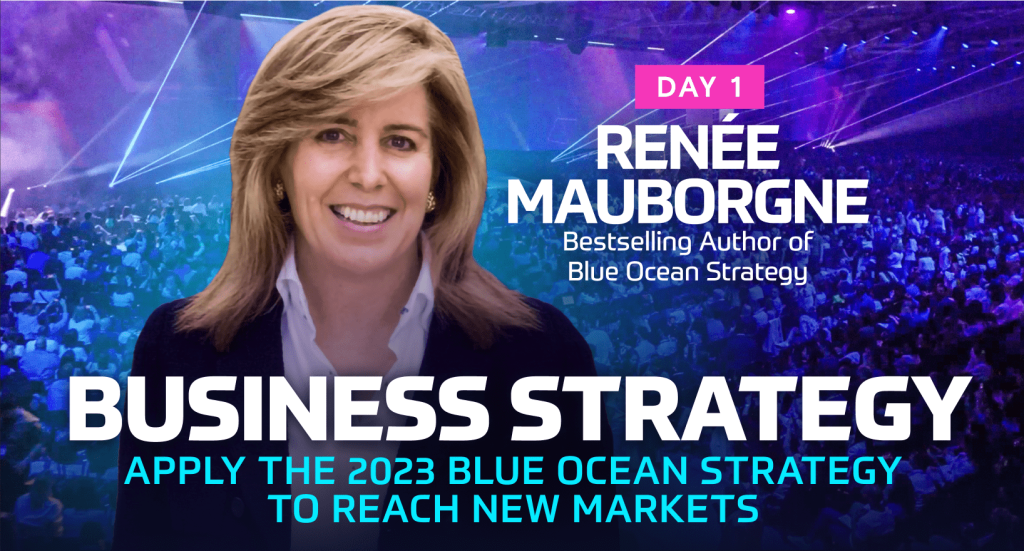 Are you focusing on BUSINESS GROWTH? Then BRAND MINDS is where you need to be!
You will learn:
The framework for creating a blue ocean for your business;
Essential tools & templates to outcompete bigger companies;
Key steps to uncover untapped business growth opportunities.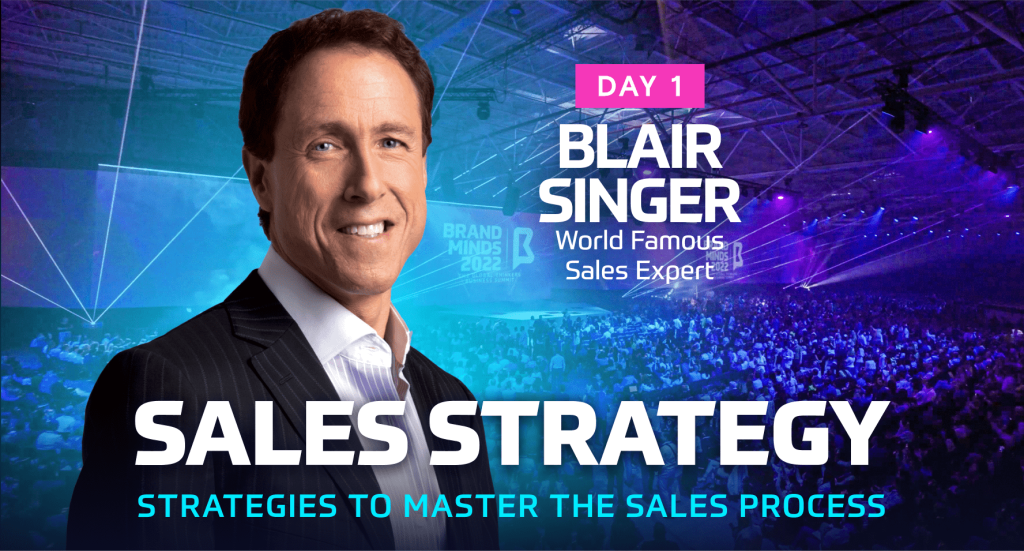 Do you work in SALES? Then BRAND MINDS is where you upgrade your sales skills!
You will learn:
1 simple, time-proven process of selling that will generate great income for most businesses in any industry;
The 5 most important selling skills to master;
How to overcome any objection;
How to choose the best professionals for your star sales team.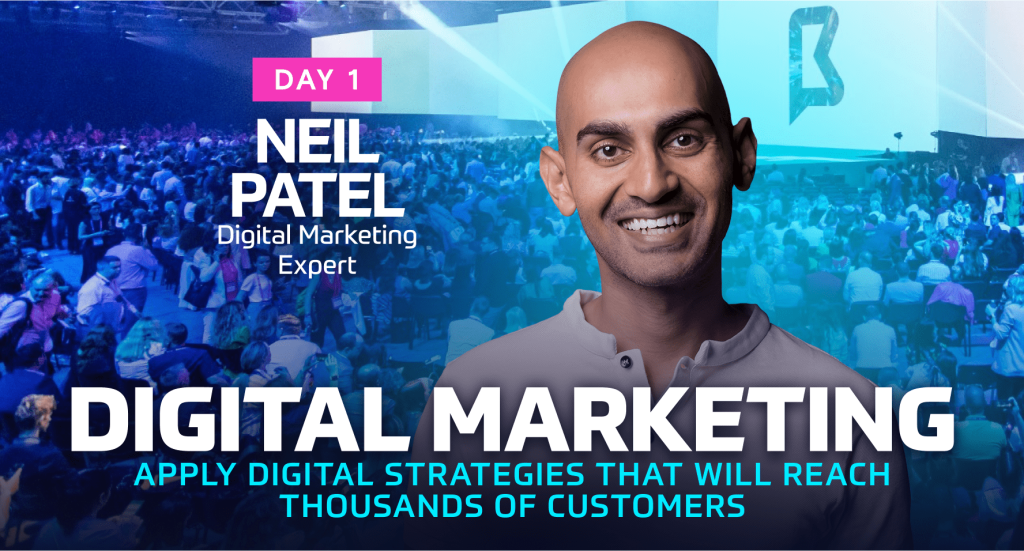 Do you work in MARKETING? Then BRAND MINDS is where to learn how to boost your marketing strategy! 
You will learn:
5 powerful SEO lessons;
7 practical content marketing tips;
Neil Patel's Top 5 favourite growth marketing frameworks;
How to build an ultra-engaged audience that will also buy.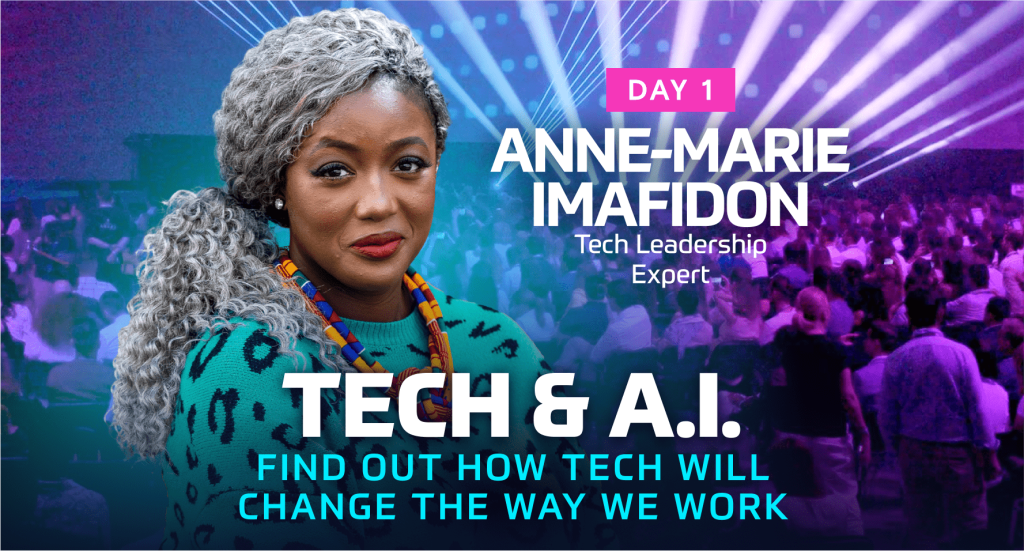 Do you work in TECH? Then BRAND MINDS is where you will get a clear understanding and direction of how to use the available technology!
You will learn:
Key A.I.-driven tools leaders can use to adapt to the future of work;
5 key strategies to select the right people working with technology in your company;
How to leverage the power of A.I., data science and machine learning to increase revenue.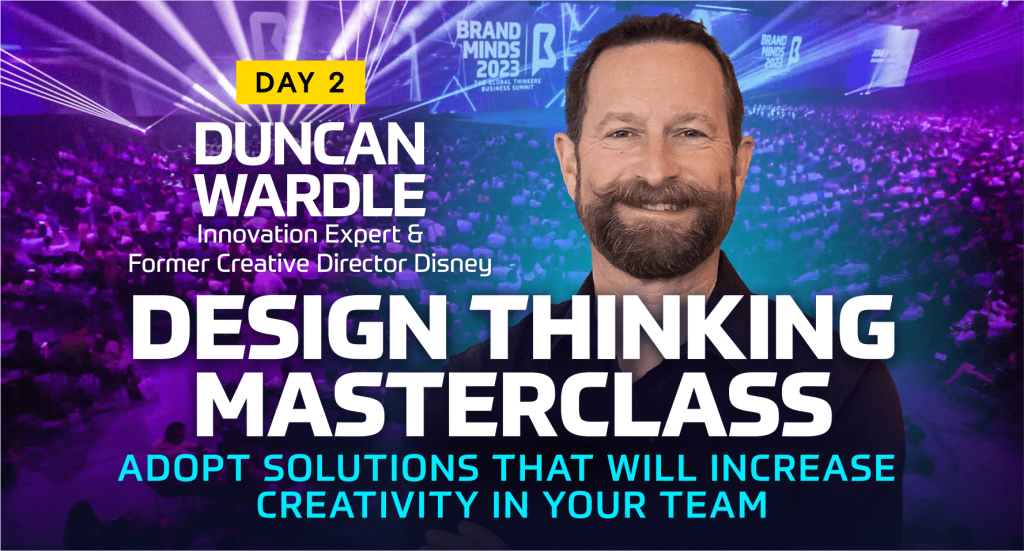 Are you concerned about not being creative enough? Then you need to attend BRAND MINDS to learn how to INCREASE YOUR CREATIVITY & POWER TO INNOVATE!
You will learn:
8 creative behaviours and how to use them to think more creatively;
5 lateral thinking tools allowing your team to innovate;
How to outperform your competition by challenging the rules of your industry;
Frameworks for creating a sustainable culture of innovation and creativity throughout your organization.