As a large-event organiser, social responsibility and the safety of participants are among BRAND MINDS' top core values.
In light of the Coronavirus (COVID-19) outbreak and global spread, we have decided to reschedule BRAND MINDS 2020.
Here is our company's full statement:
Dear world changers,
First of all, thank you all who chose BRAND MINDS as a business destination in 2020!
We know that your decision to join the event came with great excitement.
SOCIAL RESPONSIBILITY & SAFETY
These days, we are closely monitoring the growing concerns over the coronavirus (COVID-19), occurring on a global scale, along with the advice provided by the World Health Organisation.
With the kindest thoughts in mind for all of our over 5000 expected attendees, coming from 40 countries, we decided that rescheduling the event for September 25th 2020 is the most responsible decision to make.
Uniting the business world is our mission, but taking care of the people in our community is our top priority.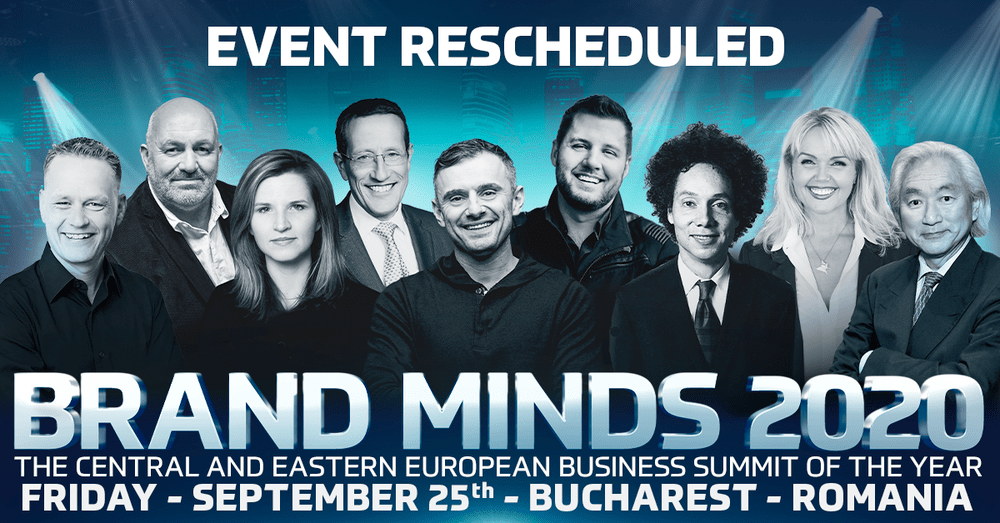 EMPATHY AS AN ACT OF KINDNESS
Being mindful and empathetic of this critical situation that humanity is facing is an act of kindness that we show to all of our peers affected by this difficult period.
It is not just about us, as individuals anymore, but about each person that we love and interact with.
It is a challenge for the entire humanity and we will only overcome it by being responsible to make all the necessary efforts to stay safe.
All the speakers, our team and partners have every single participant's best interest at heart and we are doing our best to provide an amazing experience for BRAND MINDS 2020.
We highly appreciate your support and understanding in rescheduling the event and we wish everyone to be safe.
Sending our kindest thoughts,
Brand Minds Team
__
To answer all your questions related to your participation in BRAND MINDS 2020, please read the updated FAQ page which includes the following topics:
NEW EVENT DATE
TRANSFER PROCEDURE
BRAND MINDS 2021
NEW AGENDA
SAFETY MEASURES
ACCOMMODATION & FLIGHTS
REFUND POLICY
COVID-19 FORECAST
RED FLAGGED COUNTRIES
LATEST UPDATES
If you still have concerns that haven't been addressed in the FAQ page, please send us a message at contact@brandminds.com.
Stay safe and follow the directions of your local health authority!
We hope to see you all in September for a great edition of BRAND MINDS 2020.