BRAND MINDS 2020 is thrilled to announce Risk Analyst and Bestselling Author Nassim Taleb has joined our event.
Taleb's works focus on mathematical, philosophical, and practical problems with risk and probability, as well as on the properties of systems that can handle disorder. Having a two-decade experience as a financial trader, he changed careers to become a scholar, mathematical researcher and philosophical essayist.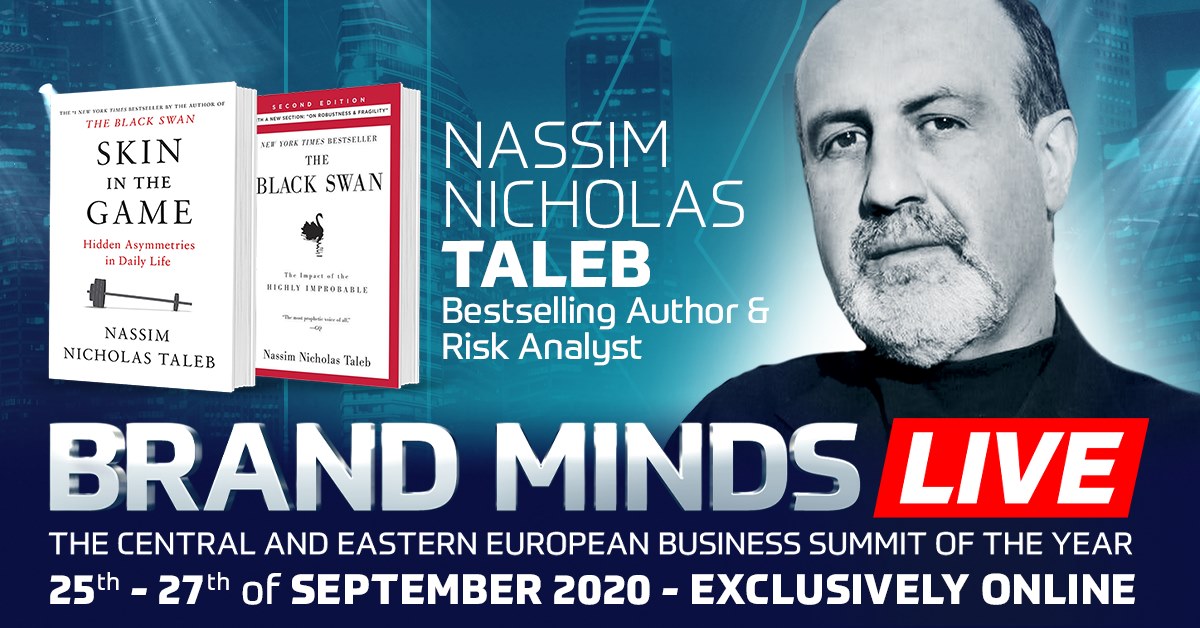 Taleb has changed the way many people think about uncertainty, particularly in the financial markets.

Nobel Laureate Daniel Kahneman
Bestselling author of Incerto
Incerto is a philosophical and practical essay on uncertainty essay consisting of five standalone volumes: Fooled by Randomness (2001), The Black Swan (2007-2010), Antifragile (2012), The Bed of Procrustes (2010-2016) and Skin In the Game (2018).
The series has been translated into 41 languages to date.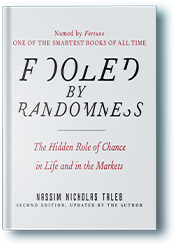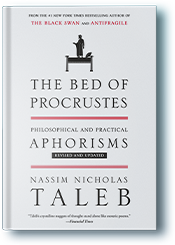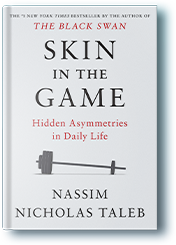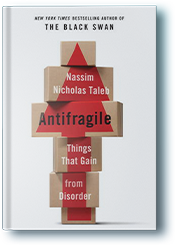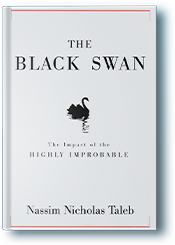 According to a specialist's review, in Incerto Taleb has created "a full system of thought that goes from empirics to ethics, a thing which is exceedingly rare in the modern world."
In his volumes, Taleb describes his technical observations about non-Gaussian distributions of some phenomena and what this means for our perception of reality and the way we comprehend things. He goes on to establish a methodology of knowledge and the role of inductive thinking.
What is inductive reasoning?
Inductive reasoning or thinking makes broad generalizations from specific observations. Inductive reasoning is the opposite of deductive reasoning.
Moving to ethics, Taleb argues that to be credible one must show by his behaviour that he believes in what he preaches. And last but not least, the series includes Taleb's philosophical views of modern civilization in the form of aphorisms.
As a backup of the Incerto, Taleb wrote more than 70 scholarly papers in mathematical statistics, quantitative finance, statistical physics, philosophy, ethics, economics, & international affairs, around the notion of risk and probability.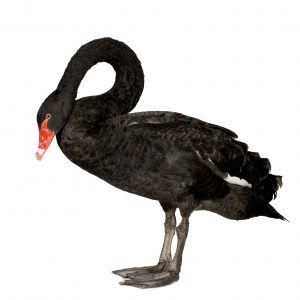 What is a Black Swan event?
A black swan is an unpredictable event that is beyond what is normally expected of a situation and has potentially severe consequences. It is a concept that Taleb helped popularize with his homonymous book published in 2007.
In his book, Taleb describes a black swan as an event that meets the following criteria:
is beyond normal expectations (the event is so rare that even the possibility that it might occur is unknown)
has a catastrophic impact when it does occur
is explained in hindsight as if it were actually predictable.
The 2008 financial crisis – which Taleb has predicted – is an example of recent black swan events as well as the dot.com bubble of 2001.
Is the COVID-19 crisis a black swan event?
Taleb says the coronavirus pandemic is not a black swan but a white swan event because it was preventable.
Actually, first time Taleb warned about an acute virus spreading across the world was in his 2007 book and a second time in January of this year, when he talked about the virus's systemic risk before the outbreak reached pandemic status.
Among the most veteran traders in the world
Taleb spent twenty-one years as a risk trader (quantitative trader) closing 650,000 option transactions and examining 200,000 risk reports.
He travelled the conventional route of education to real-life and theory to practice in inverse sequence from the common one, moving from the practical to the philosophical to the mathematical. He started as a trader, then got a doctorate in mid-trading career; he wrote literary books before writing technical papers, and his work became progressively more technical and formal with time.
Distinguished Professor
Taleb received his PhD from the University of Paris and MBA from The Wharton School, University of Pennsylvania.
While still a practitioner, he held various academic positions at prestigious schools such as Distinguished Research Scholar at Oxford University and Visiting Research Professor at London Business School.
Since 2008, Taleb is Distinguished Professor of Risk Engineering at NYU's Tandon School of Engineering, focusing on the properties of systems that can handle disorder.
Co-founder of The Real World Risk Institute
In 2015, Taleb co-founded The Real World Risk Institute because "education can only come from practitioners."
The institute's main objective is to build the principles and methodology for real-world rigour in decision making and codify a clear-cut way to approach risk.
The workshops conducted by Taleb and his team are dedicated to data scientists, risk professionals and analysts, as well as generally curious people with some risk experience wanting to understand fragility, antifragility and probability problems in an interactive environment.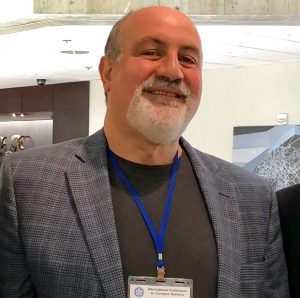 Reputed financial advisor
Taleb has advised heads of states, top financial institutions, and various central banks on tail risks such as the International Monetary Fund, World Economic Forum, Harvard School of Social Science etc.
He was a member of the United States Secretary of Defense Highland Cross-Disciplinary Panel and also a member of the King of Sweden scientific committee on global warming.
In 2008, he was admitted as an expert in the fields of risk management and derivatives by the United States Court of Federal Claims.
Refuses all honours and calls himself a flaneur
Taleb studies philology as a hobby and does mathematics as a recreational activity.
As any respectable philologist, his love for words (the term philologist comes from Greek and it means one who loves words) goes beyond his native tongue. Taleb speaks ten languages at different levels of proficiency: French, English, Levantine, Spanish, Italian, Greek, Classical Arabic, Latin, Aramaic/Syriac, Hebrew, the languages of the classical writers and philosophers that he reads and admires.
A few years ago he decided to stop accepting awards, honorary doctorates and listings as his way to fight anything that "turns knowledge into a spectator sport".
How does Nassim Taleb see himself?
He says he's a flaneur, namely an observer, someone who walks around not doing anything in particular but watching people and society.
Skin in the game means you own your own risk. It means people who make decisions in any walk of life should never be insulated from the consequences of those decisions, period. If you're a helicopter repairman, you should be a helicopter rider. If you decide to invade Iraq, the people who vote for it should have children in the military. And if you're making economic decisions, you should bear the cost if you're wrong.

Nassim Taleb
Join BRAND MINDS 2020 -The Growth Weekend on September 26th and watch Nicholas Nassim Taleb speak about the meaning of Antifragile!