One of the most innovative car brands in the world and currently leading the global premium segment, BMW is a long-standing partner of BRAND MINDS events and its Innovation Partner for the 2022 edition.
Combining high-tech features with the sheer pleasure of driving, BMW is always looking towards the future, redefining innovation at scale through disruptive ideas.
The partnership between BMW and BRAND MINDS is founded on both brands sharing the same DNA: the commitment to provide world-changers with premium experiences.
As BMW is paving the way for a sustainable future, so is BRAND MINDS paving the way for world-changers to become leaders.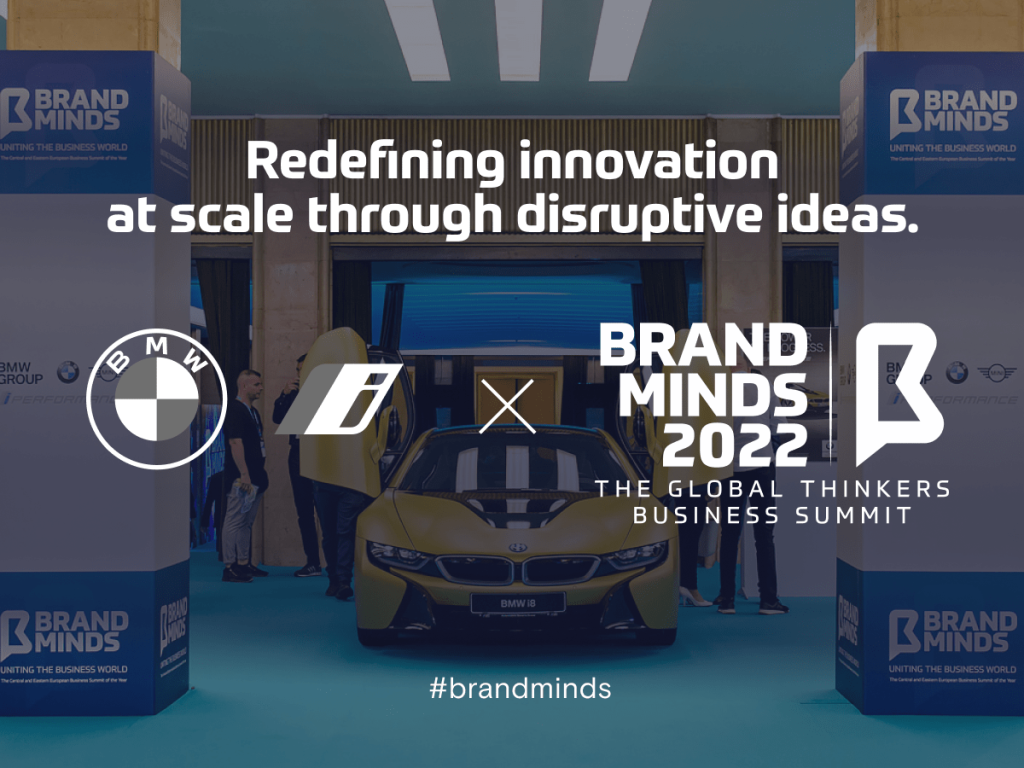 BMW & BRAND MINDS: A partnership for innovation
BMW is the pioneer of electromobility and green cars
BMW has a clearly defined presence – a manufacturer of premium sports cars.
It has design landmarks created almost 90 years ago, such as the unmistakable front kidney grille.
At the same time, it is a brand that has always drawn its power from the transformation that led to evolution. BMW evolved from a manufacturer of aircraft engines, switched to motorcycles and then cars. And from this point, BMW never stopped innovating. This is how the first ultra-sporty sedans in history were created, the BMW M models, the first premium SUVs, the BMW X range.
In this context, BMW continued to redefine itself and in recent years has been the pioneer of electromobility and truly green cars.
Dr Josef Reiter, Managing Director BMW Romania:
BMW history shows us many exceptional transformation stories that emerged from a courageous idea, which at first seemed too daring. This is how the first BMW M super–sport limousines were born when no one understood the need for them.

Today, there is an entire industry dedicated to these models. In the same way, the control system of the car through a screen was born – the BMW iDrive, something that no one had ever tried before. Nowadays, we cannot imagine a car designed without screen controls. A powerful idea can transform a company and it can redefine industries and change people's lives.

BRAND MINDS is an inspirational event born with the same purpose – to give us strong ideas, motivation and to bring on stage the valuable people who create change.

Dr Josef Reiter, Managing Director BMW Romania