If you ever wondered where the local fruit and vegetables that you eat come from, you must know that you can trackback products to the farm where they were harvested, find out how they were grown and much more, with just a few taps on your smartphone.
Here's how.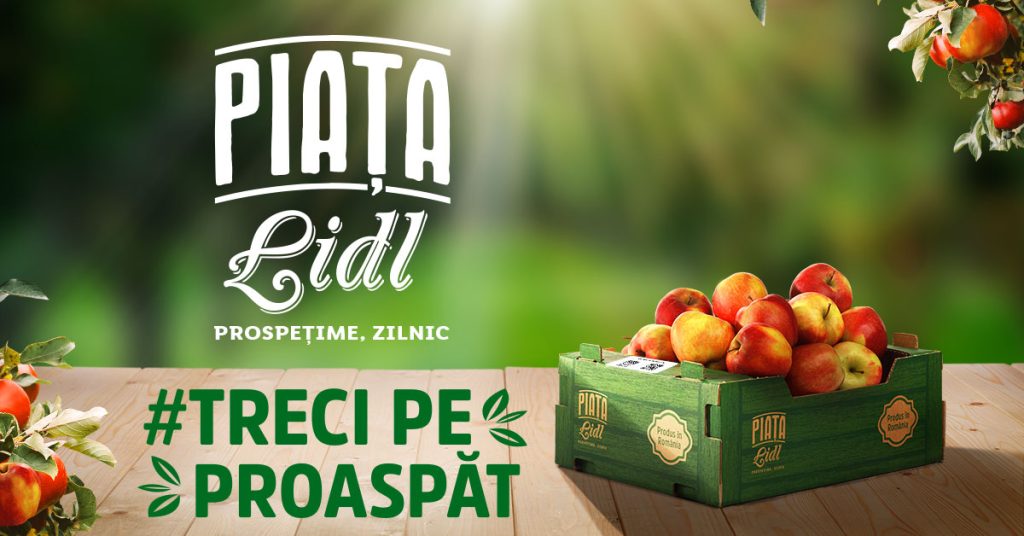 Every day of the week, including weekends, fruit and vegetables are delivered to Lidl stores across the country, in carefully controlled transport conditions.
Production, transport & storage of fruit & vegetables are carefully supervised so that you can be sure that they are always just as they should be.
At Lidl, freshness has its own journey, and it starts with local farmers from all areas of Romania who grow high-quality fruit and vegetables, at European standards. After they are harvested, the fruit & vegetables travel to Lidl's warehouses and from there, they are shipped to Lidl stores across the country where employees carefully check that the products are up to standard. This process takes place every day so that Lidl can offer its customers true freshness every single time.
So how can your smartphone help you find out all of this? The journey of the local fruit & vegetables on Lidl's shelves is accessible to all clients, through the #trecipeproaspăt platform.
By scanning the QR code on the boxes containing Romanian fruit and vegetables in Lidl stores, customers can access surprize.lidl.ro/piatalidl and learn more about the products' origin, about the quality control performed from planting until the products reach the shelf and explore the stories of the Romanian farmers with whom Lidl collaborates – all of them Global G.A.P. certified and extremely passionate about their work.
The platform also offers information about what varieties of fruit & vegetable are available at Lidl, how they are grown and when they are in season, or what special properties each of them has.
So, finding out where freshness comes from is at your fingertips, with the help of a smartphone and the #trecipeproaspăt platform. Just try it for yourself!