Within
15 minutes

from launching the BRAND MINDS limited collection of NFT collectibles, all

First Class

&

Business NFT tickets

were

SOLD OUT

!
There are only a few General NFT tickets left so hurry up and don't miss this amazing opportunity: collect your BRAND MINDS NFT ticket today.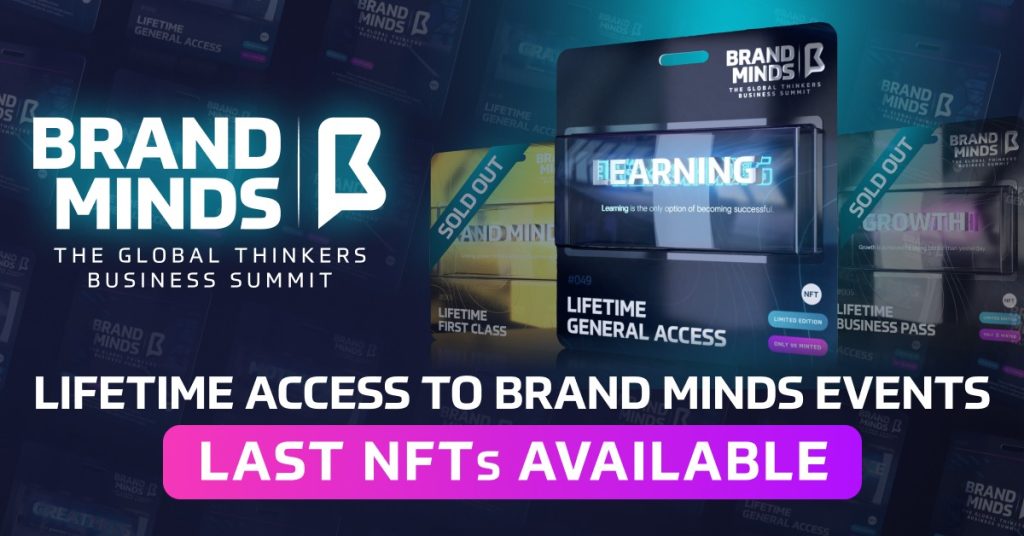 Benefits of the
BRAND MINDS General Access NFT
1. Lifetime access to BRAND MINDS events everywhere in the world, as a General Access attendee.
2. Have your BRAND MINDS NFT exhibited at BRAND MINDS events starting with the 2022 edition.
3. BRAND MINDS will plant a tree on your behalf, as a mindful conservation investment for your future on Earth.
4. Venue access to all the speeches covered by the GENERAL ACCESS tickets at the BRAND MINDS events.
5. A memorable business conference experience.
6. Learnings from world-famous business thinkers.
7. Exclusive & valuable content that you won't find anywhere else.
8. Access to BRAND MINDS membership platform & App.
9. Elite networking opportunity.
10. BRAND MINDS attendance certificate.
11. Access to coffee breaks.
12. Lunch buffet.
ABOUT BRAND MINDS 2022
For the BRAND MINDS 2022 edition, which takes place in Bucharest, on June 17th and 18th, 2022, over 6000 professionals & influencers from more than 50 countries are expected to attend.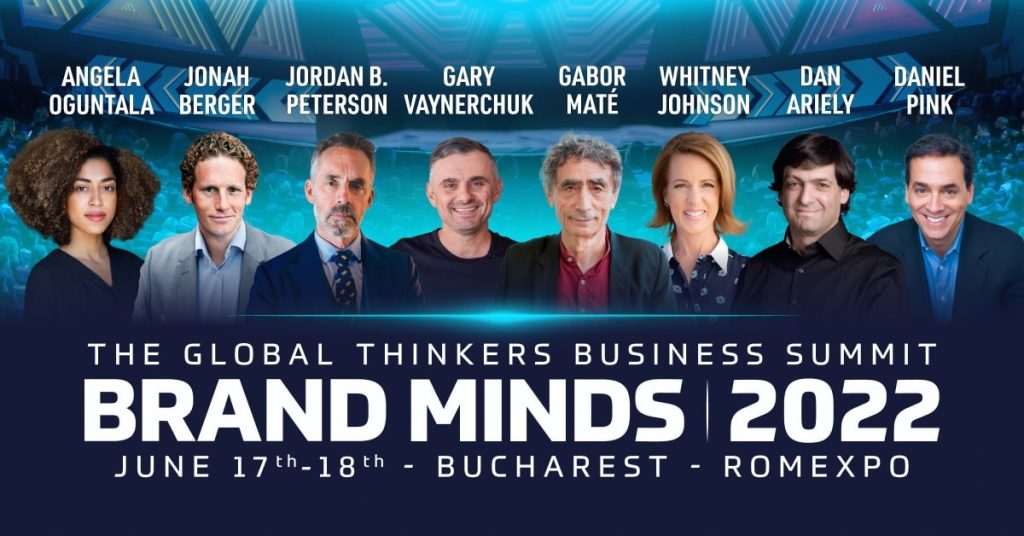 The line-up of outstanding speakers will deliver world-class business education speeches with top insights and strategies on:
BUSINESS SCALE-UP
TOP TEAM PERFORMANCE & LEADERSHIP
THE NEW RULES OF SALES & INFLUENCE
WORK-RELATED STRESS MANAGEMENT TECHNIQUES
BUSINESS INNOVATION FRAMEWORKS
VIRAL MARKETING
BENEFITS FOR YOU
Discover your leadership style and accelerate growth;
Learn how to engage with your team and business partners;
Get inspiration from outstanding business ideas and create your own success story;
Learn the most efficient business strategies to act on your goals;
Boost your career by learning from the world's best experts.
BENEFITS FOR YOUR COMPANY
Find out the latest business frameworks that will take your company to the next level;
Discover how to make wise decisions that impact the business at tipping points;
Learn to identify unique growth opportunities in a dynamic environment;
Find out how to engage your team in challenging moments;
Discover the latest business trends and create new opportunities.
Open new opportunities for business education, personal growth and elite networking with BRAND MINDS LIFETIME ACCESS NFTs!