Lenovo's story has always been about the positive impact of technology to create a better world.
We deliver our vision of Smarter Technology for All through products, solutions, software, and services that individuals, communities, and businesses need to fulfil their potential. Technology is changing our lives and we are responsible for leaving more of our footprint for the upcoming generation while providing less impact on the planet.
Lenovo and BRAND MINDS are united by common values – innovation, excellence and customer satisfaction, within an international business community. Our shared objective is to provide the necessary tools and resources to shape brands in their mission.
Lenovo and BRAND MINDS – partners for the 11th edition of the conference
While BRAND MINDS unites business communities empowering them through creativity, innovation, excellence and drive for new solutions in their day-to-day business lives, Lenovo, a global technology provider, enhances and supports their business through integrated solutions, creating a positive impact in their business, helping leaders and organizations and supporting more impactful brands.
Both Lenovo and BRAND MINDS strive to create positive change in their business fields and placing the customer first is one of their common elements.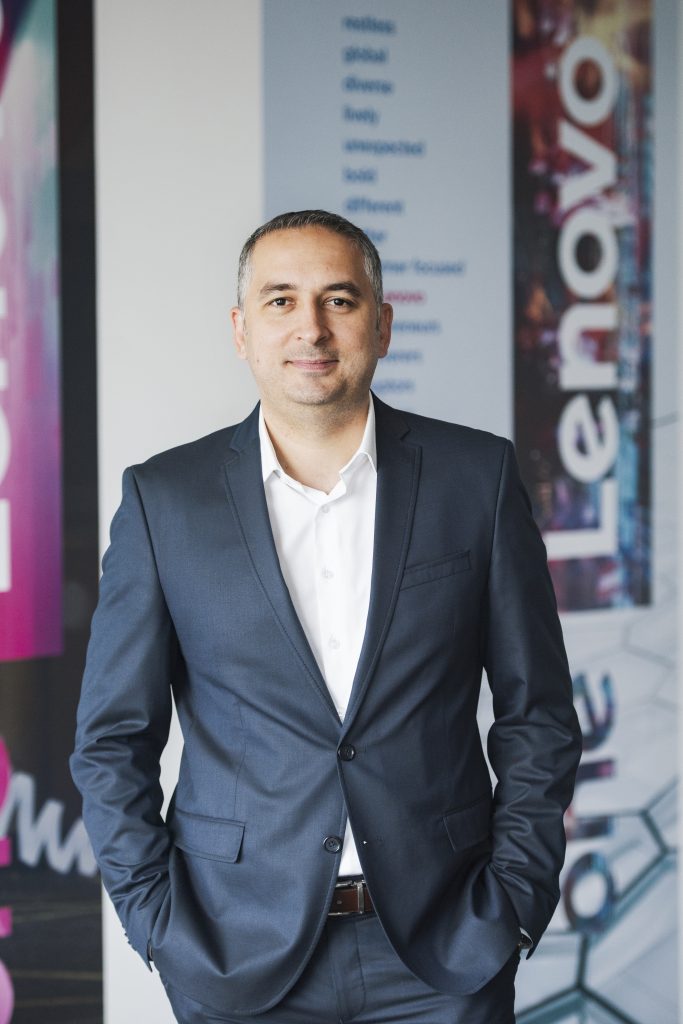 Doru Ristea, Country General Manager Lenovo Romania
"Lenovo is dedicated to driving innovative technologies for all types of businesses and industries worldwide, with the aim of shaping the world towards brighter outcomes. We are excited to participate once again in the 11th edition of the conference, which not only enlightens perspectives but also brings together people that share the passion for innovation."

Doru Ristea, Country General Manager Lenovo Romania
With a globally balanced footprint across 180 markets and diversified businesses, Lenovo is well-positioned to lead in and enable Intelligent Transformation, positioning the company for the next wave of strong, sustainable growth.
From smart cities to smart industries, from augmented reality to the metaverse, Lenovo innovations go far beyond devices to the workplace and the world around us. People expect computing to be a utility, like water or electricity, available reliably on demand. Technologies such as artificial intelligence, augmented and virtual reality and edge computing are helping to bring computing to places it has never been before – driving a future of sustainable innovation.
Lenovo is among the 139 companies around the world with targets validated by the Net-Zero Standard. It has 33K granted patents and applications, 18 R&D locations, and 35+ manufacturing sites around the world as part of a unique hybrid manufacturing model that leverages in-house, joint venture, and ODM manufacturing.
Lenovo is thrilled to be participating in the upcoming BRAND MINDS event, where we'll have a common display area showcasing both Lenovo and Motorola products. Our main focus at the booth is to share with participants the amazing potential of our products, and how they can be used anywhere and anytime to make life easier and more convenient.
We're excited to demonstrate the versatility and innovation of our products and show how they can help users stay connected and productive on the go.
If you're attending BRAND MINDS, be sure to stop by our booth and see firsthand the amazing potential of Lenovo products. We'll have knowledgeable staff on hand to provide demos and answer any questions attendees may have.