Innovation requires, at first, research and development, but in today's world of phones, there are a few things that can still be discovered. Starting with an unparalleled technological legacy, Motorola is the brand that launched the first clamshell phone model in the world – Motorola StarTAC, in 1996.
With a minimalist design, portable and lightweight, the StarTAC experienced growing popularity since its launch, quickly becoming one of the favourite models of the few (at the time) GSM phone users. But this was only the beginning for the pioneering company that will later become again an innovation leader in this industry, launching a successor for the very first clamshell – the RAZR V3 phone. 
RAZR, which was initially developed to be a fashion-bound product, has quickly become a star among customers, being the best-selling clamshell phone in the world, with 130M units – to date.
The unique, bold design with its impressive thin body and the electroluminescent keyboard was a blast. Packed underneath a single metal plate, this piece of art was powerful enough to leave competitors behind in terms of both style and tech.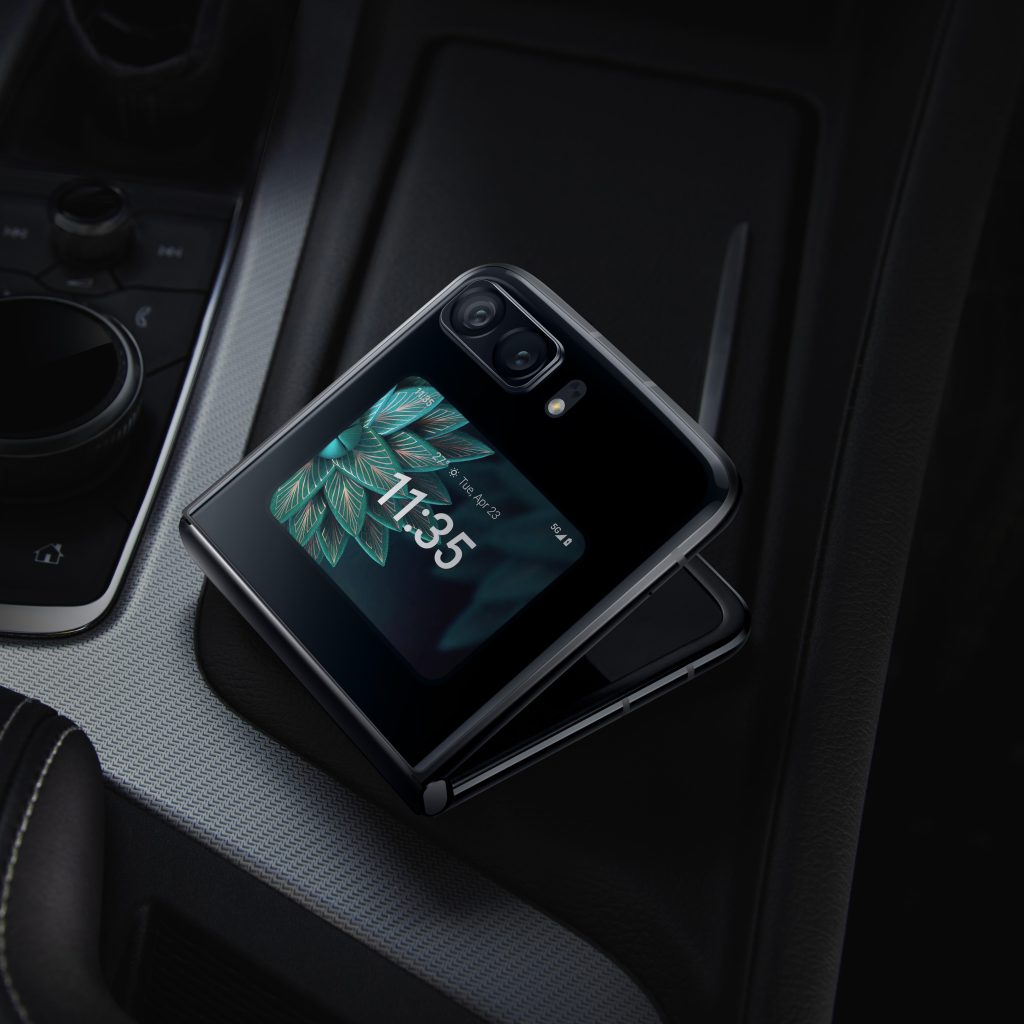 The new hit among GSM phone competitors had the very best at that time, even a fast mini-USB connector for universal compatibility and versatility, while packing an extensive palette of colours, from Gunmetal Gray and Dark Blue to Chrome Green and Purple.
Once more, Motorola demonstrated its commitment to delivering products to meet a broader demand of customers, with a variety that even included a product (RED) version of the RAZR – one of the few products in history able to feature this "colour". 
Today's RAZR continues this legacy to a completely new level with the latest technologies, camera capabilities, high-quality materials, and amazing colours.