We are thrilled to welcome
Annicken R. Day

, Leadership & Culture Strategist to our amazing lineup of BRAND MINDS 2020 speakers!

Her speech will focus on Creating cultures that buzz with creativity and joy.

She is an expert in the field of culture change, high performing teams and leadership in the new world of work.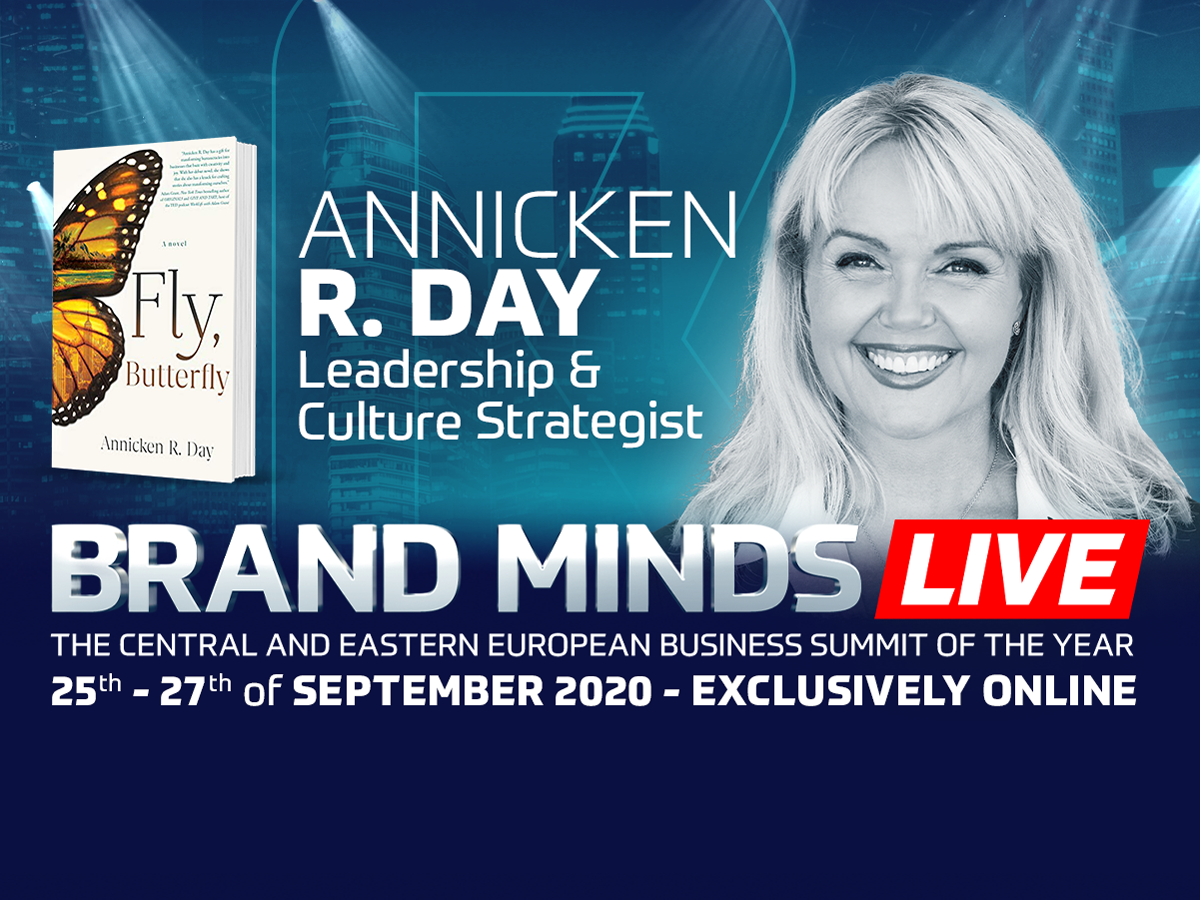 Won BEST PLACE TO WORK 3 years in a row
In 2002, she was hired as Head of HR/Chief Cultural Officer at Tandberg Videoconferences, a large electronics manufacturing company founded in 1988 in Norway.
For fourteen years, Tandberg managed to ride the waves of every technological development, but the company's top management wanted to make sure its most precious resource, the employees were cared for as the company grew.
That's when Annicken was hired with the mission and mandate to "take care of the corporate soul".
Thanks to her relentless efforts and innovative programs, Tandberg was awarded Best Place to Work in Norway in 2008, 2009 and 2010 and among the top 50 Best Workplaces in Europe.
25 YEARS of creating HIGH-PERFORMING CULTURES, changing MINDSETS and EMPOWERING teams
Throughout her career of 25 years, she helped many top Fortune 500 companies create unique and innovative corporate cultures.
Annicken also led many initiatives focused on introducing new mindsets across the organizations. Her goal has always been to create a culture of learning that was grounded in individual responsibility.
Together with her teams, she has created programs and experiential workshops where employees developed mindsets and behaviours that served business needs, solved problems and made real-time changes in the way they worked.
Simon Sinek says when the company takes great care of its employees, the employees take great care of the company. The company's business outcomes are an accurate reflection of this care.
Learn more: The Circle of Safety – Simon Sinek's rule for great leadership
So was the case of Tandberg. The positive and empowering company culture spearheaded by Annicken helped Tandberg become the #1 global market-share leader in videoconferencing.
At the peak of its growth, Tandberg was acquired by Cisco for $3,4 Billion.
The corporate world has a huge leadership challenge. The old models are outdated and ineffective. Command and control don't work anymore.

Excerpt from Fly, Butterfly, author Annicken R. Day

Empowering 70,000 employees as CULTURE AMBASSADOR
Annicken continued her valuable work at Cisco where she was appointed Culture Ambassador.
In her new role, she switched from 1800 employees at Tandberg to 70,000 employees spread across the globe.
Her responsibility was to inspire and support the company's global leaders and employees in realizing the tremendous power of having highly engaged and empowered teams.
To reach her goals she led a global culture change initiative which generated a 13% increase in employee engagement in the teams that attended her programs.
The change Annicken drove at Cisco was substantial and outstanding:
more effective collaboration;
higher cost-saving;
better results;
lower attrition;
overall higher employee satisfaction.

Worked with companies on the FORTUNE 500 list
In 2012 Annicken founded Corporate Spring, the company which helps leaders create thriving, high performing cultures.
Corporate Spring provides culture workshops, online learning and assessment & coaching services to high-profile corporations with thousands of employees and billion-dollar revenues like Microsoft, Cisco and Accenture.
It's time for leaders, companies, and their boards to embrace a more humane leadership style and do what their shareholders are asking them to do: create financially healthy, sustainable, and thriving companies. And to do that, they need to start with caring about—and investing in—their people.

Excerpt from Fly, Butterfly, author Annicken R. Day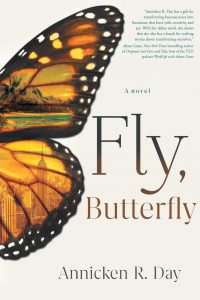 Author of Fly, Butterfly
Annicken is the author of Fly, Butterfly, a fictional story of personal and professional metamorphosis, inspired by true events. It is the story of Maya Williams's journey from burned-out exec to an enlightened leader.
Adam Grant, New York Times bestselling author of Originals and Give and Take, host of the TED podcast WorkLife with Adam Grant said the following about her novel:
Annicken R. Day has a gift for transforming bureaucracies into businesses that buzz with creativity and joy. With her debut novel, she shows that she also has a knack for crafting stories about transforming ourselves.
Why you should come and see Annicken R. Day at BRAND MINDS 2020
The stats are clear: highly-engaged employees drive more business.
Happy employees deliver up to 50% higher performance than those who are disengaged. Companies that have highly engaged employees are on average 20% more profitable, and over time they deliver significantly higher returns.
Employee disengagement is costly. According to a Harvard Business Review report, unhappy employees cost employers anywhere from $450 billion to $550 billion every year.
Building the right company cultures is mandatory for business success.
Join 

BRAND MINDS 2020 – The Growth Weekend

on September 25th and watch Annicken R. Day speak about Creating cultures that buzz with creativity and joy!