4 reasons why fashion retailer Forever 21 went bust
Fashion retailer Forever 21 has gone bust. The company filed for bankruptcy this September.
How did the 35-yr old fashion retailer giant with over 600 stores around the world fail?
In this article, I put together a list of 4 reasons Forever 21 failed according to retail experts.
The American fast-fashion retail chain was founded in 1984 by Korean-born husband and wife Do Won Chang and Jin Sook Chang. The stores sold designs similar to those seen in South Korea and were targeted at the Korean American community. The business was successful and totaled $4.4 billion in global sales at its peak in 2015. The couple's combined net worth was estimated at $6 billion.
Looking to avoid Forever 21's fate and become an innovative company? Join our masterclass!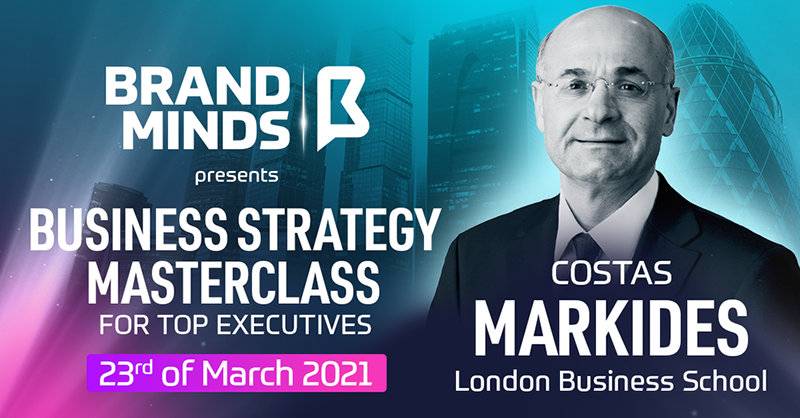 What is Forever 21?
Forever 21 is a fast-fashion retailer, offering trendy and inexpensively mass-produced clothing to mostly young shoppers who wanted the latest fashion but didn't have much money to spend.
The business went well until 2017 when the retail apocalypse hit the industry, the term coined by Knowledge@Wharton to define "legacy retailers' ongoing struggle to stay relevant in a landscape increasingly dominated by Amazon and online upstarts".
Shoppers embraced digital and their shopping process changed dramatically. The retailers failing to switch from offline to online in an adapt-or-die strategy were forced to close up shop. Those that have been able to change their business model to embrace innovation, have transformed and became more able to suit the needs and expectations of their young customers.
Let's see why Forever 21 failed to do the same.
4 reasons why fashion retailer Forever 21 went bust
1. Failed to see the trends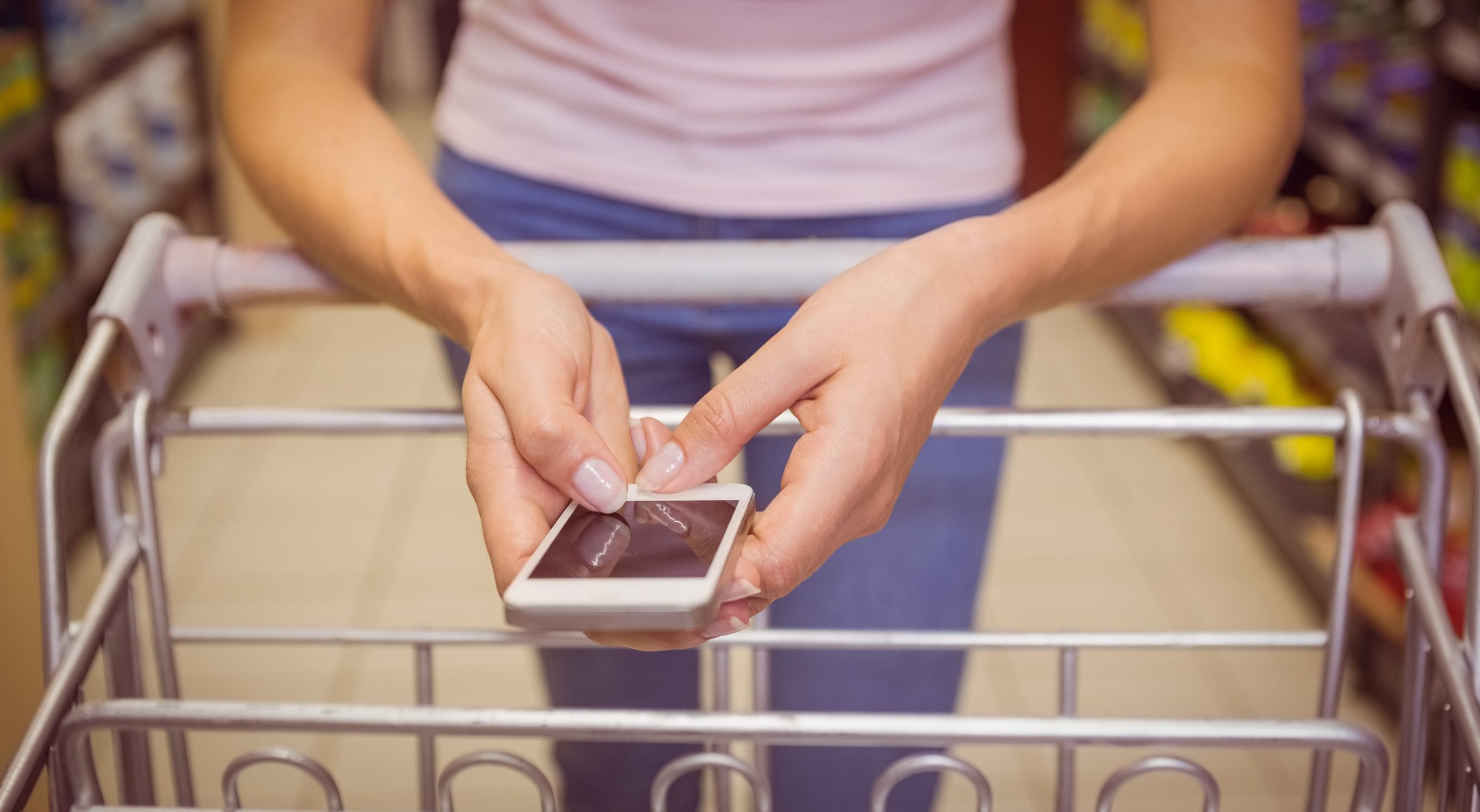 The Changs didn't see the retail apocalypse. Or they did but didn't believe they would be affected by it.
Too big to fail is the mantra of some big corporations. Nokia believed in it, Kodak believed in it and they are now the subject of business failure cases students learn in business schools. Microsoft would have had the same fate had it not been for Satya Nadela's leadership – he transformed the tech giant's corporate culture from the ground up.
Failure stories: Nokia and Kodak
If Forever 21 has seen the digital trend, going for more physical space was a business mistake. When other fast-fashion retailers were cutting down on the number of physical stores, Forever 21 was renting more space, in big shopping malls. In 2018, sales dropped by 25% which meant the company was struggling to pay rent on very large therefore very expensive space.
2. Failed to redesign their stores around digital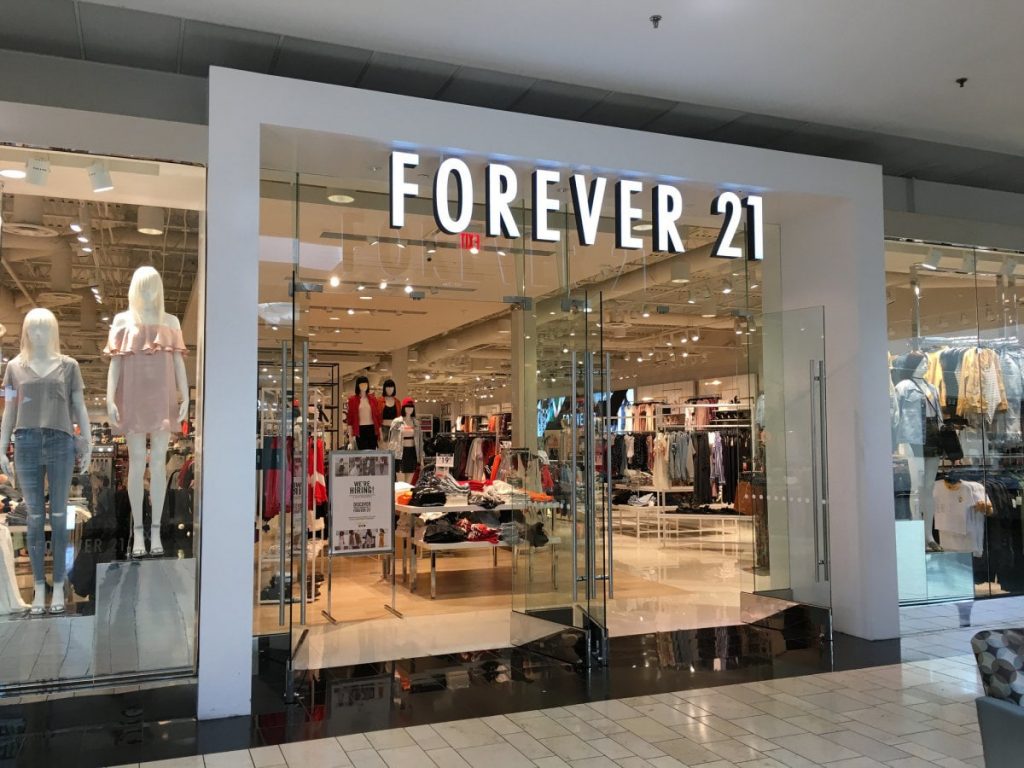 Going digital doesn't mean retailers should exclude in-store experience from their shoppers' experience overall.
Brands still need to provide their customers with a positive in-store experience and digital is the perfect tool to blend online with offline.
For retail chain stores, it's not enough to display great products at discounted prices. During the 2018 holiday shopping season, Walmart provided its shoppers with in-aisle fun and entertainment powered by Augmented Reality tech.
Ray-ban, IKEA and Sephora built their own AR-based apps to ease the decision making of their customers.
In January last year, Amazon opened Amazon Go, the first automated in-store system where there are no checkout lines or cashiers.
Forever 21 opened an eCommerce site but still remained stuck in a mall mindset. Much like ToysRUs, another retailer giant whose failure story made the headlines, Forever 21 refused to update its store experience in a changing, digital-first landscape.
Each store looked mostly the same, and the retailer did not offer BOPUS (buy online, pickup in-store) services like many of its competitors. The result was an in-store experience that felt stagnant and outdated.
3. Delivered uninspired collections
H&M and Zara, long-time competitors of Forever 21 have felt the same pressure to adapt to online and digital as the family-owned brand.
H&M closed many of its physical stores around the world and still plans to close more in 2019. But at the same time, the Swedish fashion retailer has updated its story and brand purpose, increased its clothing quality and brand relevance and created various benefits for its online customers.
While Forever 21 printed tacky slogans on its tops and launched a Cheetos inspired collection, H&M collaborated with high-fashion designers like Giambattista Valli, Pringle of Scotland, Moschino, Karl Lagerfeld, Balmain, Versace and Roberto Cavalli.
Forever 21 sold clothes that were unappealing and generic. Gen Z and Millennial shoppers are looking for clothes that help them express themselves and provide them with a sense of individuality which Forever 21 clothing lines failed to provide.
4. Failed to move toward sustainability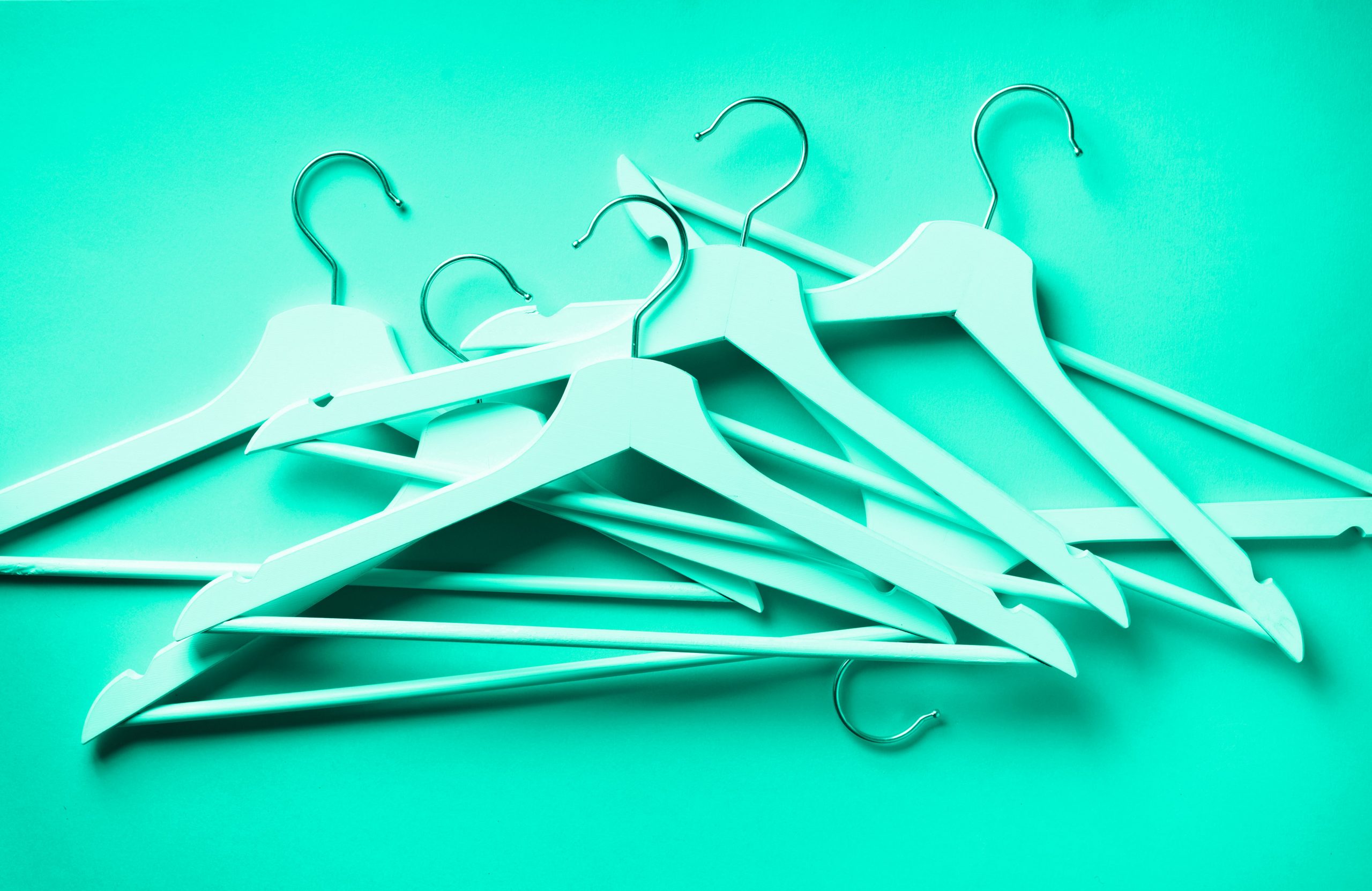 In 2011, Greenpeace launched its Detox My Fashion campaign which asked the textile and fashion industry to urgently take responsibility for their contribution to toxic pollution.
In 2015, fashion was the second most polluting industry in the world, next to oil. The fashion industry had a serious impact on our society and the planet: sweatshops in third-world countries, increased levels of pollution, high carbon footprint, use of great amount of natural resources, toxic dyes waste etc.
Fast fashion is bad for the environment and our society. Gen Zers and Millennials, who are targeted by clothing manufacturers like Forever 21 are environmentally conscious and actively support sustainable brands.
The 2018 State of Fashion found that 66% of global Millennials are willing to spend more on brands that are sustainable and that an ethical and sustainable business model is a powerful differentiator.
Spanish fashion company ECOALF created the Sea Yarn, a new 100% recycled filament made of the plastic bottle waste found on the bottom of the Mediterranean Sea.
H&M pledged to use 100% recycled or sustainable materials by 2030. The company also took on another ambitious goal: becoming 100% climate positive by 2040 by using renewable energy and increasing energy efficiency in all its operations.
Although there is a web page dedicated to highlighting Forever 21's efforts towards sustainability on its website, the information appears to have been updated in 2011. A few hundred words on a web page doesn't count as being ethical and sustainable.
The 2019 Ethical Fashion Report – The truth behind the barcode grades 130 companies from A+ to F, based on the strength of their systems to mitigate against the risks of forced labour, child labour, exploitation in their supply chains and environmental management. Forever 21 received -D while H&M was graded B+ and Zara – A.

Conclusion
Forever 21 failed because they didn't keep up with the times.
The family-owned retailer went bust because it didn't show up for their shoppers.
While their customers' buying behaviours were changing, they sold clothes like it was still the 1990s.
Their target customers wanted to buy ethical and sustainable clothes, but Forever 21 offered them cheap clothes that were bad for the planet.
The company failed to cater to the needs of their shoppers – clothes valuable enough that they can repurpose, upcycle or re-sale.
Forever 21 sold clothes that had no value. The company went bust because no one wants to look cheap.
Metail® – The Virtual Fitting Room
In the early 2000s, with the advent of online commerce, many high street fashion shops have taken a serious blow and closed their doors. The brands that were quick to perform a change in direction and moved their presence online with e-commerce shops managed to maintain brand awareness and keep their foothold on the market.
Today having an online shop is not enough. To increase sales and attract new customers, it's good to offer discounts and other incentives but so do most fashion brands. What do you do to stand out among your competitors?

Learn more: Grow Your Business with These 6 Tech-Powered Trends

Well, a good place to start is to know your customers' pain points. Women love to spend time shopping, it's one of our hobbies. But shopping has the following drawback: we get tired of spending hours on end in the shop changing room. We also love shopping online, but how can we make sure the clothes fit us right if we cannot try them on?
Is your brand looking to solve this problem?
Metail® provides you with an innovative solution.
Metail® – A Virtual Fitting Room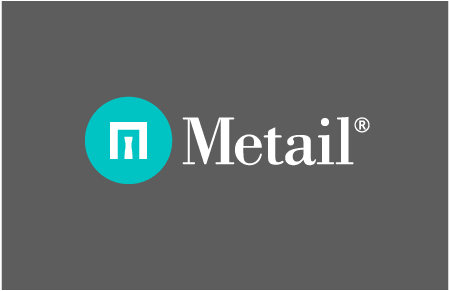 Metail® is a virtual fitting room service for fashion retailers. It allows your customers to create a 3D photo-realistic model of themselves from just two uploaded photos, in only a few minutes.
Once the 3d model is ready, they can then try on clothes, see how they fit and create and share their looks.
Once a customer has made their model, they can login to their Metail® profile with any partner retailer using the service.
It's all about enhanced online shopping experience through technology.
Metail® is powered by its own recommendation engine based on a machine learning algorithm and 3D visualisation technology.
The company was started in 2008 by CEO and Founder Tom Adeyoola who wanted to help his girlfriend find well-fitting clothes she liked without spending hours in the shop's changing rooms.
Since then, Metail® raised $32.4M in funding, filed patents with 9 granted and 22 pending and built a highly skilled team dedicated to solving the problem of finding the right fit when shopping online.
Metail® aims to become the global body shape and visualisation experts.
What problems fashion retail customers have that the company addresses through its platform?
Metail® addresses the following customer problems:
Every body is unique, so finding the perfect fit can be challenging;
Inconsistent clothing sizes;
Complicated sizing charts;
High returns and unhappy consumers.
Benefits for fashion retail customers:
Shoppers receive personalised size advice and style recommendations;
Increased brand trust and brand awareness;
It can change the way people view body image and clothing;
Empowers users to dress for their own personal shape rather than for the projection of the 'ideal' form;
Offers an enhanced online experience your customers will love;
Limit waste;
Save time and money.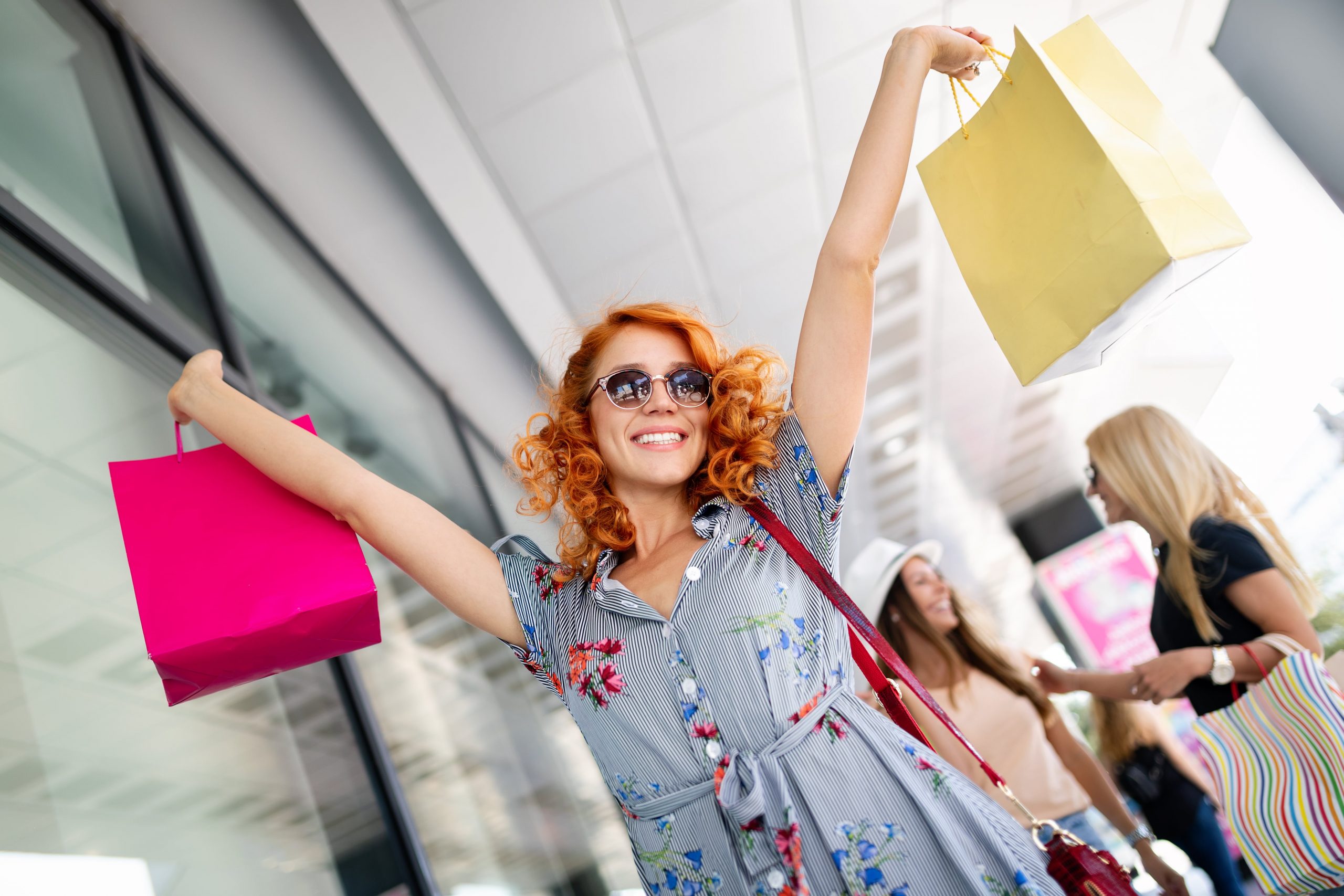 Benefits for your retail fashion brand:
Up to 22% uplift in sales;
Increased engagement and adoption rates of up to 76%;
Expand your knowledge about your shoppers with tech-driven insights;
Customers spend up to 5x longer time on the site;
Manage inventory efficiently;
Streamline your supply chain;
Deliver a seamless online experience on the web, mobile and tablet;
Continuously learning from new data every day (7.2 billion data points – and counting).
Awards and recognitions:
Shortlisted for BAFTA Television Craft Award | Digital Creativity in 2014 for 'Take Over the Makeover';
Shortlisted for BT Retail Week Technology Award 2014 and 2015;
Wins 2014 Decoded Hackathon for creating 'Loop' app;
Wins the 2015 IBM Commerce Ecosystem Technology Innovator of the Year at IBM Amplify;
Wins 2015 Digital Coalition of the Year with House of Holland at the inaugural Decoded Fashion Futures Awards;
In 2017 it is accepted in the Microsoft Accelerator program, a global initiative empowering entrepreneurs around the world. The company was awarded US$500,000 worth in Azure Cloud credits;
Wins a 2017 Techie award for Retail & Innovator of the Year;
One of the honorees of the Maserati 100 list as an industry disruptor;
In 2018, Metail's CEO, Tom Adeyoola was named amongst "Ones to Watch" in Top 50 Most Ambitious Business Leaders, supported by The Telegraph.
Join the Conversation
We'd love to hear what you have to say.
Get in touch with us on Facebook Group and Twitter.