Meta's VR green garden, playing music & painting in VR and more from Lenovo and Snapchat
Meta's green garden in VR
Meta is going further with its metaverse plan, investing billions of dollars (10 billion to be exact) into technology advancements, specifically hardware.
According to new reports, Meta is planning to release four virtual reality headsets by 2024. These headsets, sources say, have high-resolution image quality that's clear enough for reading text so that you can type emails or code within the VR environment.
Building in the metaverse continues and here's a sample of the kind of experiences Meta is preparing for us.
Intersectional environmentalist @Leahtommi and visual artist Vartika Jangid got together and imagined what a community garden could look like in the metaverse — and one thing's for sure — going green is always in style. pic.twitter.com/XstJxuoE8y

— Meta (@Meta) May 5, 2022
Soft knitted robotic fingers from MIT CSAIL
Scientists from MIT's Computer Science and Artificial Intelligence Laboratory (CSAIL) have designed a robotic wearable comprised of soft pneumatic actuators*. Motion is powered by compressed air and the actuators are knitted with conductive yarn for sensing, allowing the actuators to "feel" what they touch.
The wearable is a critical step forward in a variety of applications such as assistive wearables, robotics, and rehabilitative technologies.
Soft robotic banana fingers, brought to you via autonomous knitting: https://t.co/7iENSugX4G pic.twitter.com/cNhrBRnzNl

— MIT CSAIL (@MIT_CSAIL) May 4, 2022
*Actuator is a device fitted on a robot which causes parts of the robot to move: wheels turning, arms rotating, fingers gripping etc.
Google acquires AR Microdisplay Hardware startup Raxium
Raxium is a five-year-old startup pioneering pixel technology with record-setting innovation. According to the company, the MicroLed technology that they are developing enables a new class of smaller and more powerful display products, ranging from augmented and virtual reality micro-displays to life-size panel-based light field arrays. And what they are building is 5x more efficient than anything available right now on the market.
Google announced the acquisition on May 4, saying that "Raxium's technical expertise in this area will play a key role as we continue to invest in our hardware efforts." It looks like Google is growing into a strong competitor for Meta.
Snapchat is crafting stories in AR
Augmented Reality is not just for fantasy animals or engaging games. The social platform with the most advanced AR features is Snapchat. In 2019, the company announced it would invest $1 billion in AR content and developments. Recently Snapchat rolled out a series of AR features focused on enabling purchases in-app for brands and creators.
Another use for AR is storytelling. Snapchat partnered with The Los Angeles County Museum of Art to explore monuments and murals, representation, and history. In the clip below, you can see The River Once Ran, a Lens created by artist Judy Baca and Lens creator Holliday Horton.
Artist @judybaca and Lens Creator @HollidayHorton built The River Once Ran as part of @LACMA × @Snapchat: Monumental Perspectives Collection II. The Lens activates layers of history, recovering stories of diverse communities and exploring the consequences of taming the LA River. pic.twitter.com/L4Y8axmW8I

— Snap AR (@SnapAR) April 20, 2022
Lenovo won 3 Webby Awards for its innovative AR campaign, MLKonMLK
There are 955 streets that bear Martin Luther King Jr's name and Lenovo transformed all of them into an immersive experience to celebrate black history. The company partnered with the DuSable Museum of African American History and created the MLKonMLK AR campaign, an immersive educational experience that brings Martin Luther King Jr.'s "I Have a Dream" speech to every single MLK street using augmented reality.
Congratulations, @Lenovo for winning 3 Webby Awards with the creative & innovative MLKonMLK #AR campaign! via @TheWebbyAwards https://t.co/tjS9hW8Nx6
How it was made: https://t.co/R8wjF9Gt9Y #AugmentedReality pic.twitter.com/pZ6Ix0AKlZ

— BRAND MINDS (@brand_minds) May 3, 2022
Do you have a musical ear? Now you can play music in VR!
Making music is now easier with VirtuosoVR, the VR musical sandbox. Started in 2020 as a hobby project by Jonatan Crafoord, audio director on Angry Birds, LittleBigPlanet, and Minecraft, VirtuosoVR was released on Meta Quest, Rift and Steam VR in March 2022.
Which instrument in Virtuoso is your favorite and why?👀🤩🎶

Let us know in a comment below what's your pick between Board, Oorgan, wHarp, Wavemin, Empads or Clustr!✨🥁🎹#vr #music #steamvr #quest2 #makingmusic #dj #virtuosovr pic.twitter.com/i96M8IP4ri

— VirtuosoVR (@VrVirtuoso) April 25, 2022
Discover your inner painter with Vermillion VR
We've seen VR use cases in entertainment, education, healthcare etc. Here's another rather surprising use case for VR: painting, may it be as a hobby or for professional painters.
Vermillion is a VR oil-painting simulator created by Thomas van den Berge, a VR/AR developer. Vermillion started as an after-hours project during the first lockdown of 2020, where Thomas discovered the joy of painting through building a prototype.
Looking to upgrade your business and prepare for the future?

13 business models to generate revenue
How businesses can generate revenue has changed a lot over the last decade. Choose the most appropriate business model for your company from these 13 business models updated for 2021.
1.
Control and be rewarded from your own data

business model

In exchange for convenience and a personalized experience, brands have been telling consumers to give away their personal data and relinquish any control over it.

We now know how brands used their consumers' data and the damage they have caused.

Also, selling users' personal data to third parties has been a huge source of revenue for these companies.

According to the latest PwC report, times are changing.

Consumers are demanding both a better, data-enabled experience and more flexibility and control over how their information is used.

In addition to this, consumers are starting to ask themselves: why should only companies profit from selling their data? They should take a piece of the pie as well.

Gener8 Ads is a web browser offering exactly that: it lets users control and earn from their data whilst browsing the web.

Gener8 Ads works with companies in the capacity of a media owner to do three things:

1. Provide premium media for them to reach a highly defined audience.
2. Use their proprietary first-party data to unveil actionable insights about their customers, eg. their purchase habits.
3. To promote their brands and drive action from their audience.

How does Gener8 Ads generate revenue?

Gener8 Ads gives 80% of the revenue back to the user and takes a 20% cut.

Users download the Gener8 Ads browser and choose to keep their data private or earn points any time their data is used. They can redeem these points for products, vouchers or donations to charity.

Watch Sam Jones, the company's founder pitch Gener8 Ads on Dragon's Den:
2.
Empowering creators

business model

What is the creator economy?

The creator economy has been growing exponentially in the past few years. It is estimated that more than 50 million people worldwide consider themselves to be creators.

Mighty Networks defines the creator economy as an economy built around highly motivated, creative, and skilled individuals that have started their own brand, business, or community utilizing a digital platform to share their work.

Not coincidentally, Mighty Networks is one of the platforms contributing to the creator economy. It is a community-focused platform that helps users build their businesses.

Mighty Networks offers users three plans they can choose from: the free plan, the business plan ($81/month) and the community plan ($23/month).

This is how users can drive business revenue depending on their chosen pricing plan:
Charge for access to their membership site or group
Charge for access to their online courses
Becoming a Mighty Affiliate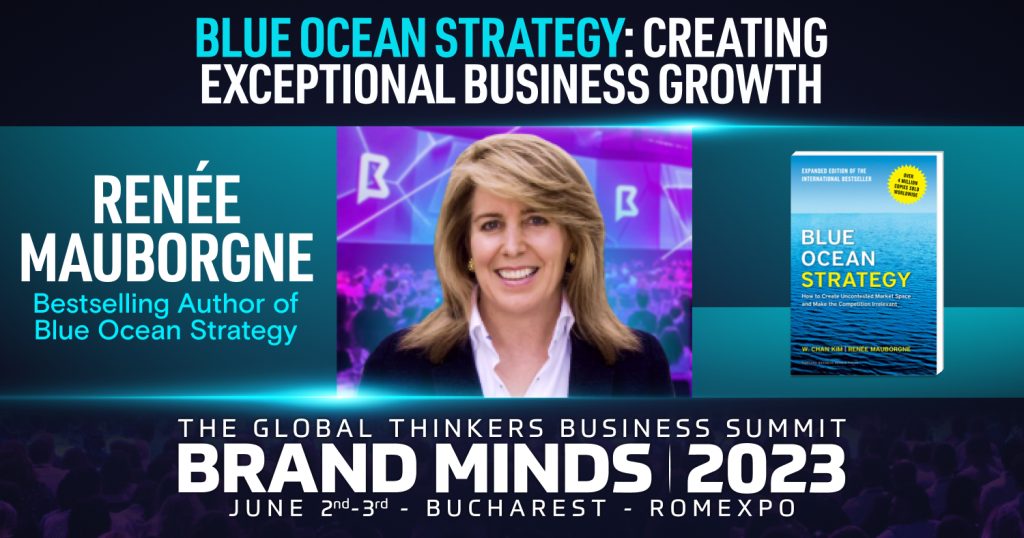 3.
Shopstreaming

business model

Shopstreaming is the combination of live streaming, entertainment and shopping.

China is leading the shopstreaming market with 67 billion dollars in global sales for 2019 and an estimated 149 billion dollars for 2020.

If these stats show anything is that consumers want to buy from influencers during shopstreaming sessions.

It's a business opportunity that saw various developers create digital platforms intended to transform the way to stream live events.

Livescale is one such developer. The company's shopstreaming platform, LivescaleTV enables businesses to reach, engage, and monetize their audience, as well as understand the behaviours and interactions of their users.

L'Oréal Canada was the latest brand to use Livescale TV when they hosted a three-day shopping streaming festival.

Results:
over 50% of product purchases from new customers,
300% higher conversion rate than the company's website,
40% audience engagement.
4.
Blockchain-as-a-service

business model

According to recent reports, the global blockchain-as-a-service market size is expected to grow at an impressive compound annual growth rate of 62.73% to $52.5 billion by 2026.

Blockchain as a Service (BaaS) is a type of blockchain service offering that allows business customers to use cloud-based solutions to develop, host and adopt their own blockchain applications, smart contracts and other relevant functions on the blockchain.

The main drivers of the global Blockchain-as-a-Service market are:
increasing awareness of the benefits provided by blockchain technology;
need for security in transactions.
The top leaders operating in the Blockchain-as-a-Service (BaaS) market: Oracle, Microsoft, Accenture, Alibaba, IBM and Huawei.
5.
Subscription

business model

The subscription business model is a business model in which customers pay a recurring price at regular intervals for access to a product or a service.

The first companies to adopt the subscription business model were the news publishers whose readers paid a monthly fee to have newspapers and other magazines delivered to their door.

In more recent times, companies providing digital tools and platforms like Canva, Monday or Grammarly generate recurring revenue based on the subscription business model.

Other companies didn't start as subscription-based businesses but recognized an unmet need for their products to be delivered on a monthly basis.

Customers opt for products to be delivered on a monthly basis because it's convenient and saves them precious time.

Here are some examples of products delivered in subscription boxes; some also provide customization:
Dog food subscription boxes (PetPlate, Jinx, Crafted Kibble)
Beauty care and makeup subscription boxes (GlossyBox, BoxyCharm, Birchbox)
Meal subscription boxes (Pasta Evangelists, Raw Generation, Hello Fresh)
6.
Freemium

business model

Freemium is a business model in which a company offers basic features to users at no cost and charges a premium for supplemental or advanced features.

It's an appealing strategy for both companies and customers. Free is a powerful word in marketing because of its ability to instantly grab a customer's attention. If basic free features are valuable to them, customers are more likely to pay for advanced or additional features.

When used correctly, the freemium business model can drive massive user adoption.

Dropbox, Zoom and Spotify are great examples of the freemium business model.

Dropbox has an annual revenue of $1.91 billion, Zoom – $2.6 billion and Spotify, $9.34 billion.
7.
Dropshipping

business model

The dropshipping business model is used in retail where the seller purchases the product from a third party (manufacturer or wholesaler) and has it shipped directly to the customer. The seller doesn't hold the products in stock.

The main benefits of the dropshipping business model:
Low investment
Easy to start
Perfect for beginner entrepreneurs
Flexibility
Remote work
Easy to scale
Wide selection of products
Among the top eCommerce platforms for dropshipping businesses are Amazon, Shopify, WooCommerce and Magento.
8.
Drop-servicing

business model

Drop servicing is a business model where your company sells other people's services online.

Your company doesn't perform the service, a third-party company performs the service.
9.
Commission-based

business model

The commission-based business model is a revenue model where a user is charged a fee for each transaction. The platform may charge either the seller or the buyer.

Examples of commission-based businesses: PayPal, Uber, Airbnb, Etsy, eBay.
10.
Hidden revenue

business model

If the service is free, you are the product, goes a very famous saying.

What it means is the service is not actually free. As the user, you pay for it, not with money, but with your personal data.

It's the business model of digital giants like Google, Facebook, Instagram, Pinterest etc which collect users' data and sell it to businesses for advertising purposes.

In 2020, Google generated almost $147 billion in revenue from the company's ads business. Facebook generated close to $84.2 billion in ad revenues.
11.
Razor and blade

business model

The razor and blades business model is a business model in which one item is sold at a low price in order to increase sales of a complementary good, such as consumable supplies.

The best examples of companies generating revenues with this type of business model are suppliers of razors and blades (Gillette), printers and ink cartridges (Xerox), coffee makers and coffee pods/capsules (Nespresso), 3D printers and printing materials, game consoles and games.
12.
Reverse razor and blade

business model

The reverse razor and blade business model is a type of business model where the main product is sold at a premium price and the consumable, at a lower price.

Apple is the standard example of the reverse razor and blade business model. The main product, the iPhone, is sold at a premium price. Once the customer owns an iPhone, they have access to low-priced features like music on iTunes, movies or Mac OS and iWork free of charge.
13.
Affiliate marketing

business model

The affiliate marketing business model is a revenue model in which a company compensates third-party publishers to generate traffic or leads to the company's products and services.

The publishers are paid in commission for every sale they make.

How does it work?

The affiliate shows a link for the product they are selling on their website or social media, customers click on the link which sends them to the store. If they purchase the product, the affiliate is paid a commission.

Two of the top-earning affiliate marketing platforms are Amazon Associates and Shopify Affiliate Program.

Join the Conversation
The most recent of Google's top 10 acquisitions
Fitbit announced it has entered into a definitive agreement to be acquired by Google.
Find out more about Google's top 10 acquisitions in the video below!
Fitbit to be acquired by Google for $2.1 billion
On this page:
Fitbit 2019 company overview
Google and Fitbit – a perfect match
Wearable market size and forecast growth
On November 1, Fitbit officially announced it has entered into a definitive agreement to be acquired by Google for $21.1 billion.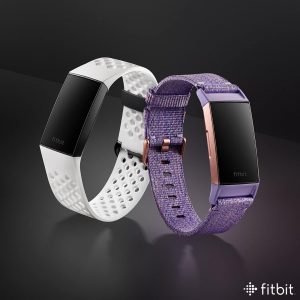 Fitbit – 2019 company overview
Fitbit is one of the top global manufacturers in the wearable technology market.
The company's mission is to motivate its customers to reach their health and fitness goals by tracking their activity, exercise, sleep, weight and more.
One of the top 3 manufacturers in its industry, Fitbit is leading the wearables category by delivering innovative, affordable and engaging devices and services. Its devices are designed to help users understand and change their behaviour to improve their health by utilizing data to deliver unique personalized guidance and coaching.
Founded in 2007 by Aatu Nieminen, Eric Friedman and James Park;
Products: smartwatches, trackers, smart scales, the Fitbit app; they track activity, exercise, food, weight, sleep;
28 million active users around the globe;
Has sold more than 100 million devices;
Awards and Recognition: Voted 2018 Tracker of the Year and Wearable of the Year by Wearable, Best Swimming Tracker by SELF, Personal Design Excellence & Innovation by Good Design, 2018 Product Design Award by RED DOT, Best Budget Smartwatch by Men's Health, the CES 2019 Innovation Awards Honoree;
It was the first in the wearable category, the first to introduce automatic, wireless syncing, and the first to provide an open API;
In October, Fitbit partnered with pharmaceutical giants Bristol-Myers Squibb and Pfizer to accelerate the detection and diagnosis of atrial fibrillation to reduce the risk of life-threatening events such as stroke;
Large community on social: 2,7 million followers on Facebook, 667k on Instagram, 62,3k on Twitter, 86.7k followers on Pinterest with 385.8k monthly unique viewers;
Fitbit has raised a total of $66 million in funding over 4 rounds and acquired 6 organizations: Twine Health (2018), Vector Watch (2017), Pebble and Coin (2016), FitStar (2015) and Switch2Health (2013).
Fitbit and Google – a perfect match
Fitbit views Google as the ideal partner to advance the company's mission.
With Google's support, Fitbit will be able to accelerate innovation in the wearables category, scale faster, and make health even more accessible to everyone.
Being acquired by the tech giant is a step forward for Fitbit, but it also bears a few risks. Such as the risk of having its users' health and wellness data used by Google to run ads. The company's management is well aware that this risk could jeopardize customer trust and addresses it in the press release:
Consumer trust is paramount to Fitbit. Strong privacy and security guidelines have been part of Fitbit's DNA since day one, and this will not change. Fitbit will continue to put users in control of their data and will remain transparent about the data it collects and why. The company never sells personal information, and Fitbit health and wellness data will not be used for Google ads.

Fitbit Press Release
In its acquisition announcement published on the company blog, Google delivers the same message to Fitbit users almost word for word:
Similar to our other products, with wearables, we will be transparent about the data we collect and why. We will never sell personal information to anyone. Fitbit health and wellness data will not be used for Google ads. And we will give Fitbit users the choice to review, move, or delete their data.

Rick Osterloh, Senior Vice President, Devices & Services, Google, 'Helping more people with wearables: Google to acquire Fitbit'
The blog's author, Google Senior Vice President, Devices & Services Rick Osterloh says acquiring Fitbit supports Google with achieving its goal: creating tools that help people enhance their knowledge, success, health and happiness.
The software and hardware manufacturer will also help Google make progress towards a second goal: introducing Made by Google wearable devices into the market.
By working closely with Fitbit's team of experts, and bringing together the best AI, software and hardware, we can help spur innovation in wearables and build products to benefit even more people around the world.

Rick Osterloh, Senior Vice President, Devices & Services, Google, 'Helping more people with wearables: Google to acquire Fitbit'
Wearable market size and forecast growth
Health wearables are all about data. Processing large amounts of data used to be impossible or difficult to achieve.
Latest technology developments like AI and machine learning changed that. Just last month, Google announced its latest achievement – the quantum computer. Although it will be many years before quantum computing translates into practical applications, it is the sign of a bright future for every industry, including wearable.
Wearable devices are a powerful growth factor in the health & wellness industry which is now worth $4.2 trillion.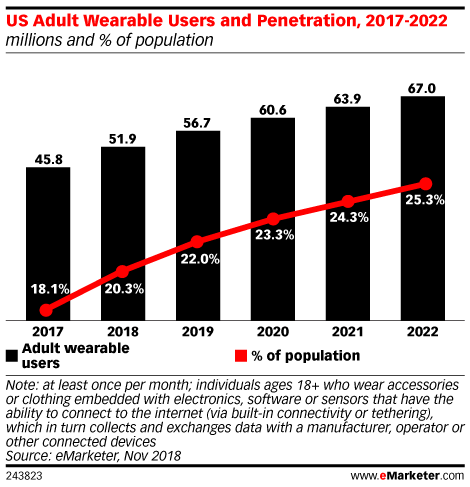 eMarketer estimates that 67 million people in the US will own a wearable device by 2022.  The smart wearable market is expected to grow by 19% over the next five years with competitors like Garmin, Apple and Samsung fighting to take a bigger slice of the pie.
Join the Conversation
We'd love to hear what you have to say.
Get in touch with us on our LinkedIn Group, Facebook Group or Twitter.
3 Friendships That Changed The World
Today we celebrate the International Day of Friendship. To honour this day, here are 3 friendships that changed the world.
3 Friendships That Changed The World
Sergey Brin and Larry Page – co-founders of Google
The story of Google starts in 1995 when Sergey Brin and Larry Page met at Stanford University. Larry was considering Stanford for grad school and Sergey was already a student there, assigned to show him around.
The first meeting was not all sugar and spice and everything nice. They didn't see eye to eye most of the time, but having a common goal allowed them to struck a partnership a year later.
They began building a search engine that used links to determine the importance of individual pages on the web which they called Backrub. Their naming skills may have lacked inspiration, but they knew what their mission was:
Basically, our goal is to organize the world's information and to make it universally accessible and useful.

Larry Page
Although they were working out of their dorm rooms, their work attracted the attention of self-made billionaire and co-founder of Sun Microsystems, Andy Bechtolsheim who gave the dynamic duo a check for $100,000. This lead to the official birth of Google Inc in 1998. Receiving investment funds allowed Larry and Page to move their work into a garage, now famous, in Menlo Park, California. The garage was owned by Susan Wojcicki (employee #16 and now CEO of YouTube).
If what we are doing is not seen by some people as science fiction, it's probably not transformative enough.

Sergey Brin
Today Google has more than 60,000 employees in 50 different countries and makes hundreds of products used by billions of people across the globe. As of July 2019, Google's net worth is $864.49B, followed by Facebook ($570.184B) and China-based Tencent ($450.071B).
Google is a giant corporation and in 20 years since its founding, it had many ups and downs. Read about some of them in the article I wrote on the occasion of Google turning 20 in 2018.
Do you want to know where is Google heading?
Read this article: The Biggest Tech Acquisitions of 2018: Apple, Amazon, Google, Microsoft.
Bill Gates and Paul Allen – co-founders of Microsoft
Bill Gates wrote his first software program at 13 and graduated from school as a National Merit Scholar. He enrolled in Harvard College where he devised an algorithm for pancake sorting as a solution to one of a series of unsolved problems presented by one of his professors. Gates' solution held the record as the fastest version for over thirty years; its successor is faster by only one per cent. In 1974 Bill dropped out of school and joined Paul Allen who was working at Honeywell.
Success is a lousy teacher. It seduces smart people into thinking they can't lose.

Bill Gates
Two-years Bill's senior, Paul Allen shared his passion for computers. After graduating from Lakeside School which Bill also attended, Paul went to Washington State University but dropped two years later to work as a programmer for Honeywell. He convinced Bill to drop out of Harvard and start their own computer company – Microsoft. Paul came with the name which is short for microcomputer software.
In 1975, childhood friends Bill Gates and Paul Allen founded Microsoft, a technology company which in the mid-80s rose to dominate the personal computer operating system market with MS-DOS.
As long as we work together, with both urgency and determination, there are no limits to what we can achieve.

Paul Allen
Today Microsoft has subsidiaries in 120 countries all over the world and over 144,000 employees. Since its founding 44 years ago, Microsoft has grown and developed in various directions like gaming, conversational AI, machine learning and bot development to name just a few. The company is also developing #techforgood.
As of April 2019, Microsoft is the third company to hit the $1 trillion market valuation, following giants Amazon and Apple.
Kevin Systrom and Mike Krieger – co-founders of Instagram
Kevin Systrom was introduced to computer programming in high school. He graduated from Stanford University with a bachelor's degree in management science and engineering. While a student at Stanford, Kevin met Mike Krieger, a fellow Stanford student who was studying symbolic systems.
If you've got an idea, start today. There's no better time than now to get going. That doesn't mean quit your job and jump into your idea 100% from day one, but there's always small progress that can be made to start the movement.

Kevin Systrom
Kevin worked at Google for two years on various products (Gmail, spreadsheets etc) before starting a new app called Burbn, which combined location check-ins and popular social games. He also came up with a photo filter to hide the inferior quality of photos taken by an iPhone4 camera. Together with Mike, he began working on Burbn, the prototype for Instagram.
Hearing 'no' a lot of times usually tells you either you're crazy or you're on the right track, and you don't know which one it is until you finally launch.

Mike Krieger
Kevin and Mike launched Instagram in 2010 and a month later the app had 1 million users and a year later, 10 million users. Facebook acquired Instagram in 2012 for $1 billion.
Read more: The Story of Instagram and WhatsApp Founders Leaving Their Facebook Acquired Companies
Join the Conversation
We'd love to hear what you have to say.
Get in touch with us on Facebook and Twitter.
3 Grand Prix Winners at the 2019 Cannes Lions Awards
The Cannes Lions Awards are one of the most renowned awards in the world of advertising. Marketing, advertising and PR companies submit their campaigns hoping to bring home one of the coveted statues.
Here are 3 Grand Prix winners at the 2019 Cannes Lions Awards:
1.
IKEA

– ThisAbles

In a previous article dedicated to tech trends driving growth for businesses (read it here), I was writing about customers expecting brands to create products with the purpose of solving social issues.

Well, IKEA is one such great example. IKEA's vision is to "create a better everyday life for as many people as possible". Unfortunately, disabled persons have not been able to use IKEA regular furniture.

It is estimated that 10% of the world's population is disabled. People with various disabilities cannot perform normal daily activities which we take for granted like turning on a lamp, opening a closet door or drawing the shower curtain. Until now.

IKEA designed ThisAbles project to allow people with special needs to enjoy the quality of life provided by IKEA products.

The project consists of a series of 13 add-ons which improve the accessibility of furniture items: the glass bumper, the mega switch, friendly zipper etc.

More importantly, IKEA made the designs available for free download on its website inviting users to 3D print them.

Campaign Results:
The sales of the 13 iconic items grew up by 33%;
More than 45,000 people from 127 countries visited ThisAbles.com with thousands of them downloading and 3D printing the add-ons;
Organic reach of 489M unique users;
International coverage with an estimated PR value of $4 million.
The project won Grand Prix at the 2019 Cannes Lions Awards in Health & Wellness for life-changing creativity.
2.
Google

– Creatability

In the early 1990s, Larry Page reportedly said 'We are not really interested in search. We are making Artificial Intelligence.'

Almost thirty years later, Google is at the forefront of everything AI – new technologies, innovative products and tools enabling customers to leverage the power of AI.

Google's project Creatability is about creating useful applications of the latest AI technology to allow disabled persons to unleash their creativity.

Creatability is a set of 8 experiments that explore how creative tools – drawing, music and more – can be made more accessible using the web and AI technology.

Creatability won Grand Prix in Design at the 2019 Cannes Lions Awards.
3.
An-Nahar

– the Blank Edition

Newspapers are a country's source of information and the latest news. Journalists investigate and report on the main events. But sometimes newspapers stray away from their purpose and turn into a loudspeaker for politicians expressing opinions, blaming each other or making excuses. That's not news. So what do you do?

In 2018 Lebanon had been without a government for over six months when An-Nahar, one of the country's leading newspapers made a radical and risky decision: printing a blank edition rather than printing anything else other than news.

It was a powerful statement which drove everyone's attention to the country's crisis. Also, the newspaper used its blank edition to become a loudspeaker for the Lebanese people instead of the politicians. The people felt empowered to write their own headlines and messages on the paper's white canvas.

Campaign Results:
$5 million in earned media;
Best selling edition of the paper;
#1 trending topic on Twitter;
Over 500 million media impressions;
Coverage in over 100 international publications (New York Times, Washington Post, BBC etc).
An-Nahar's Blank Edition won Grand Prix in Print & Publishing at 2019 Cannes Lions Awards.
Join the Conversation
We'd love to hear what you have to say.
Get in touch with us on Facebook Group and Twitter.
Google is developing #techforgood
Grow with Google is a free training program with the purpose of helping people find jobs, advance their career or grow their businesses.
Find out more in the video!

 Learn more: These 3 companies are developing #techforgood 
Join the Conversation
We'd love to hear what you have to say.
Get in touch with us on Facebook Group and Twitter.
These 3 companies are developing #techforgood
Modern life comes with many changes and most of them are driven by technology. Some of these changes are good, some of them are bad. We blame technology while putting aside the human factor and the awareness that technology is just a tool.
Here are 3 companies developing #techforgood:
1. Google – Grow with Google
The latest research on digital skills done by the European Commission shows there's a digital skills gap which affects 44% of Europeans between 16 and 74 years – that's 169 million people. In the future, 9 out of 10 jobs will require digital skills. Google set out to support people acquire and develop their digital skills by launching Grow with Google in 2015.
Grow with Google is a free programme with the purpose of helping people find jobs, advance their career or grow their businesses.
Grow with Google management's goal was to teach one million Europeans within a year. The programme did so well that it exceeded all hopes and dreams management had starting out.
Four years later, here are some statistics:
10 million people trained: 5 million in Europe and 5 million people across Africa and the Middle East;
more than 80 countries around the world;
In Europe, 315,000+ people have found a job or started a new business, 86,000+ people have grown their career and 730,000+ businesses reported growth in revenue and customers;
Women accounted for 48% of the people trained;
⅓ of the trainees were unemployed;
90% of business trainees came from small businesses.
The programme offers free online training courses for personal growth and for business development where trainees learn how to use Google Ads, improve their advertising skills, self-promote, grow their business etc.
The programme caters to the needs of people looking to improve their digital skills, startup founders, business owners, teachers, YouTube creators, Android developers, non-profits and cultural organizations.
2. Facebook – CodeFWD
In September 2018, Facebook announced the launch of CodeFWD, a free online education program to inspire underrepresented and female students to pursue computer programming.
CodeFWD by Facebook is a three-step program where educators and organizations introduce computer programming to 4th through 8th-grade students.
The program helps educators introduce the basics of computer programming to their students and supports students to practice their new skills.
The program is created in partnership with Sphero Edu, an education hub which nurtures creative play while building robots.
3. Microsoft – Child Growth Monitor
According to UNICEF, nearly half of all deaths occurring in children under 5 are caused by under-nutrition – a loss of roughly 3 million lives a year.
Jochen Moninger, innovation director at Welthungerhilfe, a nonprofit based in Bonn spent 12 years working in African countries like Yemen and Sudan and knows first-hand what child hunger looks like. He says the solution to end malnutrition is to accurately measure it one child at a time. To this end, his organization developed Child Growth Monitor.
Child Growth Monitor is a cloud-based, smartphone app that can scan children and instantly detect malnutrition.
The app uses an infrared sensor available in some smartphones to capture 3D measurements of a child's height, body volume and weight ratio, as well as head and upper arm circumferences down to the millimetre.
Nutritionists and IT specialists then evaluate the scans by using Microsoft artificial intelligence solutions, pinpointing a child's dietary health.
The experts later pump that data back into the app, training the algorithm to get smarter with each measurement.
Join the Conversation
We'd love to hear what you have to say.
Get in touch with us on Facebook Group and Twitter.
Brian Dean – How to rank 1st on Google
Do you want to rank 1st on Google?
Here are 2019 SEO strategies from SEO expert Brian Dean.
Interested to learn more about this subject?
Read our article:
SEO Strategies for 2019 from SEO experts Brian Dean and Eric Enge
Join the Conversation
We'd love to hear what you have to say.
Get in touch with us on Facebook Group and Twitter.
SEO Strategies for 2019 from SEO experts Brian Dean and Eric Enge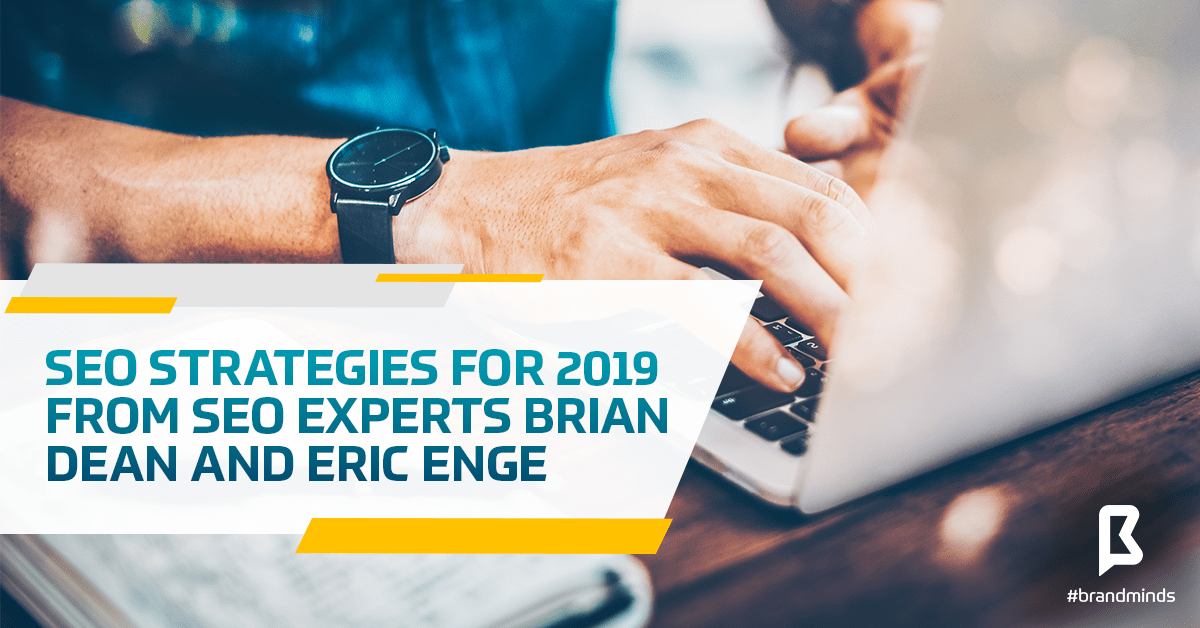 Ranking on the first page of Google's search results is every entrepreneur's dream.
Here are 2019 SEO strategies from SEO experts Brian Dean and Eric Enge.
Brian Dean – How to rank 1st in Google search results – The Opportunity Keywords
Brian Dean is a widely-known SEO expert and the founder of Backlinko.com, one of the most valuable resources of SEO tips and tricks for many entrepreneurs and marketers.
Recently Brian managed to get his article on video SEO to rank #1 in Google search results. In an article following his success, he shows exactly how he did it. His article is thorough but quite lengthy. If you don't have the time to read Brian's article now, save it for later and read the following abridged version.
1. Find opportunity keywords
You've heard of keywords, but you've never heard of opportunity keywords.
Opportunity keywords are keywords with a high organic click-through-rate (CTR) which means a high volume of monthly searches yet a low number of competing pages. If you do keyword analysis (and you should!), look also for niche keywords.
If you don't know how to find them, there are many resources on the web which provide you with a step-by-step process of unearthing opportunity or niche keywords so go ahead and google it.
2. Analyze Google's first page
Now that you have found your opportunity keyword, go to Google and see what's already working for that particular keyword.
Type the keyword into Google, scan the top 10 results and look for patterns.
What are the search results? Are they articles? Videos? What kind of articles: lists, guides, how-tos etc?
3. Create different content for your chosen keyword
Now that you know what type of content your competitors are feeding into Google, you can create content that is different than theirs.
Why?
Because your goal is to stand out and creating a different piece of content is a good way to draw attention.
If the search results consist of lists (i.e.: 5 gardening tools, 10 tips & tricks to improve your productivity, 3 dog breeds great with kids etc), consider writing a guide or publish a research report or curate statistics etc.
4. Create better content for your chosen keyword
If the content of your competitors is made of lists and you feel there is room for improvement than go this way.
An article with the title 100 recommendations to write great copy will beat the article that mentions only 10.
BuzzSumo implements this strategy on a current base. Here are two of the most successful articles published by BuzzSumo and you will see what I mean:
We analyzed 100 Million Headlines. Here's what we learned (new research)
How to write engaging b2b headlines: analysis of 10 million articles shared on LinkedIn
5. Add a hook to get backlinks
Give your readers a good reason to share your content or link back to it.
Content that mentions statistics or other numbers represent a great source of information. So make sure your content includes statistics, graphs, research reports, e-books, guides, in-depth case studies etc.
Take a different approach to your topic, one that is fresh and different from anything else on the internet.
6. Focus on one specific result
To get backlinks (which are a contributing factor to Google's ranking algorithm) Brian Dean recommends something else: that your content focuses on one specific result.
So instead of listing 20 results, write an in-depth piece of content which illustrates one result. Instead of writing one article which includes 20 results, write a piece of content for each result.
7. Content design
Now that you have gained the attention of your readers and had them click on your link, make sure you provide them with a pleasant reading experience.
Keep in mind that reading a piece of content on the web is not like reading a book; it's more like reading a magazine.
So make it easier for your readers to consume your content by inserting paragraph headlines, high-quality images, illustrations, videos, screenshots, infographics etc.
Eric Enge – How to rank 1st in search results – The User Discovery Experience
Eric Enge is the founder and CEO of Stone Temple, a digital agency which was acquired last year by Perficient Digital. He was awarded 2016 Search Marketer of the Year and 2016 & 2018 Search Personality of the Year.
Are you familiar with this graph?
Well, the Google user discovery helps people with the "stuff you don't know you don't know".
It's easy to search for a topic or subject you can name, but what about concepts, terms related to your topic of choice that you can't name?
The name of a physical phenomenon or a movie. It's like Shazam for music: when you come across a piece of song and you don't remember its title or the name of the singer who performs it.
In recent months, Google increased its shift from being a search engine to a discovery engine.
Here is Eric's explanation of the Google discovery engine:
Traditionally a search engine provides the user with a large number of links to web pages that might satisfy the user's query. A discovery engine is more about helping users to find or explore things that they may not have been explicitly searching for, but which have a good chance of being of interest to the user.
The discovery engine relies on neural matching which is an AI method that connects words to concepts.
Google says neural matching impacts 30% of the queries. That is why we see search results that don't include the phrase of the query but are related to it.
Discovery is not query-based; discovery is all about a journey–a user journey–while search is the quest for a single best answer. Winning businesses in the future will be high performers in both search and discovery.

Eric Enge
Join the Conversation
We'd love to hear what you have to say.
Get in touch with us on Facebook Group and Twitter.
Biggest Tech Acquisitions of 2018: Apple, Amazon, Google, Microsoft
The future in technology is built by these top 4 tech giants: Apple, Amazon, Google and Microsoft. These companies take leaps by developing new products and maintaining a steady flow of innovations.
But when they wish to meet business goals which are time and resource consuming, they sometimes turn to acquisitions.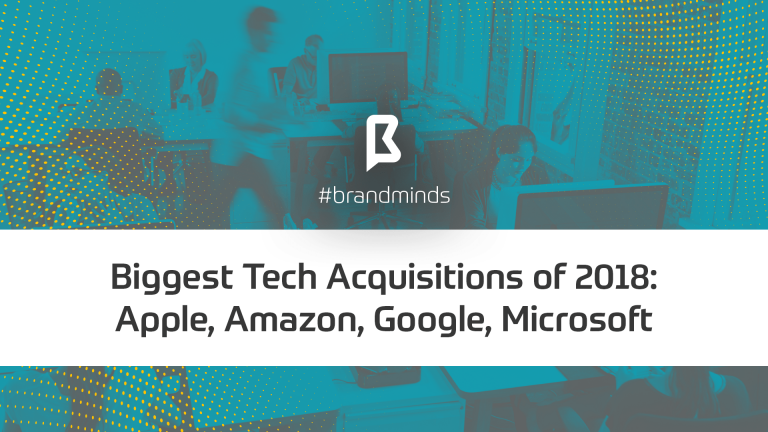 Here are the acquisitions made by these tech giants in 2018: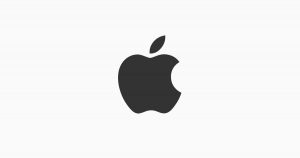 Apple current market valuation – $915b
Platoon is a talent-scouting and development startup that provides artist development as well as video, audio, and marketing services to singers and bands. Apple acquired Platoon in 2018 in a move to integrate even further with the music industry.
Another company that Apple acquired in 2018 is Silk Labs, a machine learning company using on-device AI to empower businesses to build the next generation of intelligent connected devices. This acquisition shows Apple's desire to double down and speed up development of the next-generation AI-powered Apple products.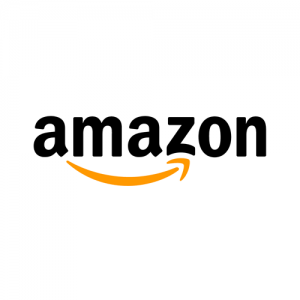 Amazon's current market valuation – $828B.
In 2018, Amazon acquired Ring, an outdoor home security which provides homeowners with smart doorbells with cameras for $1B. Following this acquisition, Amazon sets a foothold on the smart-home market, extending its services at the same time.
PillPack is a full-service pharmacy that sorts medication by the dose and delivers it to your door. Sources said Walmart was in the process of acquiring PillPack when Amazon swooped in and sealed the deal for $1B. Is it a surprising move? Not to Amazon! The platform's combination of pharmacy experience and technology focus is what attracted Amazon to close the deal. With this acquisition Amazon sets out to enter the healthcare industry.

Google's current market valuation – $781B.
Education is one of Google's areas of focus alongside economic opportunity, inclusion, crisis response and impact challenge. Google Classroom is Google's tool to make teaching more productive, collaborative and meaningful. The acquisition of Workbench, a comprehensive platform for project-based learning supports Google Classroom to achieve its goals.
It is estimated that India operates around 14,000 trains on a daily basis across the country so the popularity of the Where is my train app is understandable. The app helps commuters track arrivals and departures as well as buying seats and it claims 10 million registered users. Google acquired Where is my train in 2018 after the big tech company reportedly beat Xiaomi, the Chinese smartphone maker to the deal. This acquisition shows Google's interest in tapping the million user market in India.
DORA, short for DevOps Research and Assessment is a digital transformation research company which collaborated with Google Cloud in the past. The acquisition of DORA was a natural step for Google towards achieving its purpose of catering to the developer and the open community.
We are excited for DORA to join the Google Cloud family to help strengthen our data-driven approach to understanding what makes developers and operators productive and happy.

Melody Meckfessel, vice president of engineering for Google Cloud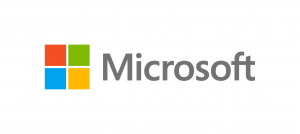 Microsoft's current market valuation – $771B.
We're mobilizing to pursue our extensive opportunity in a 100-plus-billion gaming market. This means broadening our approach to how we think about gaming end to end, about starting with games and how they're creating and distributed, and how they're played and viewed.

Satya Nadella
Beginning with 2017, the gaming industry became world's favorite form of entertainment with $116B revenues, jumping ahead more traditional mediums such as TV, movies and music.
In 2018 Microsoft acquired a total of 15 companies, out of which seven were games developer studios: PlayFab, Compulsion Games, Undead Labs, Playground Games, Ninja Theory, inXile Entertainment and Obsidian Entertainment. We can definitely say that Microsoft's interests are turning towards the gaming industry.
In a post published in January 2018 on the Microsoft blog, Kareem Choudhry – Corporate Vice President, Gaming Cloud expressed Microsoft's goal of becoming the top player in the gaming industry:
Over 1 billion people play games, fueling a thriving industry whose ecosystem is evolving and growing quickly. Many industries are moving to the intelligent cloud, and this trend is true in gaming as well. This means an increasing number of developers are looking to create connected games for mobile, PC and console devices that have a significant emphasis on post-launch operations.
Given the acquisitions that followed throughout 2018, I'd say the giant tech company is on the right track.
Here are other directions Microsoft is developing through its latest acquisitions: conversational AI, video-based social learning, machine learning for autonomous systems and bot development.
Join the Conversation
We'd love to hear what you have to say.
Get in touch with us on Facebook and Twitter.
---
sources: 
appleinsider.com/articles/18/12/07/apple-acquires-ar-startup-platoon-with-focus-on-new-emerging-artists
crn.com/news/cloud/google-cloud-buys-digital-transformation-devops-research-firm-dora
gamecrate.com/statistically-video-games-are-now-most-popular-and-profitable-form-entertainment/20087
techcrunch.com/2018/12/10/where-is-my-train-its-with-google-now/
techcrunch.com/2018/11/21/apple-silk-labs/
21 Google Statistics & Info with the occasion of Google turning 20 in 2018
Google turned 20 in 2018.
During these twenty years, Google changed the world: it has become the most-used search engine service on the planet, the verb to google was added to the Oxford English Dictionary and the business environment has begun the ongoing battle for ranking on page one.
The best place to hide a dead body is page two of Google.

Unknown
The giant company has gone far beyond its core service of returning results to individual queries, developing 23 additional services and products (some acquired):
Work and productivity (Google Docs, Sheets, and Slides);
Email (Gmail);
Scheduling and time management (Google Calendar);
Cloud storage (Google Drive);
Social networking (Google+);
Instant messaging and video chat (Google Allo, Duo, Hangouts);
Language translation (Google Translate);
Mapping and navigation (Google Maps, Waze, Google Earth, Street View);
Video sharing (YouTube);
Note-taking (Google Keep);
Photo organizing and editing (Google Photos);
Web browser (Google Chrome);
Operating system (Chrome OS).
and so on.
We are not really interested in search. We are making an Artificial Intelligence.

Larry Page
Let's recap some of the most important landmarks in Google history and also discover latest statistics and new features in an attempt to profile the future of Google:
1.In 1998, asked why start another search engine company (AltaVista was the most-used search engine at that time), Larry Page reportedly answered, "We are not really interested in search. We are making an Artificial Intelligence".
2. Google was funded with money from Andy Bechtolsheim, (co-founder of Sun Microsystems), Jeff Bezos (Amazon), David Cheriton (Stanford University computer science professor,) and Ram Shriram (entrepreneur).
3. In 2002, Google launched its Library Project (Google Books) by scanning library books with the purpose of digitalization. In 2005 Google was taken to court by Authors Guild (representatives of authors, publishers and libraries) arguing copyright infringement by creating digital copies of copyrighted works. By 2008, the parties reached a settlement to make the full library available to the public, for pay, and to institutions. Google agreed to pay $125 million.
4. Google used various tax avoidance strategies, saving $3.1 billion in taxes between 2007 and 2010.
5. Google Brain – Google Brain is a deep learning artificial intelligence research team at Google. Formed in early 2010s, Google Brain combines open-ended machine learning research with system engineering and Google-scale computing resources.
6. Google DeepMind – DeepMind Technologies' goal is to solve intelligence, which they are trying to achieve by combining the best techniques from machine learning and systems neuroscience to build powerful general-purpose learning algorithms.
Acquired by Google in 2014, the company has created a neural network that learns how to play video games in a fashion similar to that of humans. DeepMind's AI technology is the engine behind the following programs: AlphaGo and AlphaZero (programs which have beaten both professional players and programs at various games) and Google Duplex, the Google Assistant.
7. In 2017, Google accounted for over 79% of all global desktop search traffic, followed by Bing at 7.27%, Baidu at 6.55% and Yahoo at 5.06%.
8. On June 27 2017, the company received a record fine of €2.42 billion from the European Union for "promoting its own shopping comparison service at the top of search results."
9. Google's global revenue in 2017 – $109.7 billion.
10. Advertising revenue of Google in 2017 – $95.4 billion.
11. Google.com is visited most by the users in the United States with a global share of 34.3% as of February 2017.
12. Among the leading search engines, the worldwide market share of Google in January 2017 was 89%.
13. Gmail: Google's email service had 1 billion active users worldwide in February 2016.
14. Percentage of internet users that Google Display Ads reach: 90%.
15. Number of websites with Google AMP: 31 billion.
16. The number of daily searches on Google – 3.5 billion.
17. 50% of search queries are four words or longer.
18. The average first-page result on Google contains 1,890 words.
19. Google "near me" searches have increased 2x over the past year.
20. The query "___ to avoid" has risen by 150%, and the query "is ___ worth it" has risen by 80%.
21. Latest features and programs launched in 2018:
Google News Initiative (a new program designed to help combat fake news and support journalism),
Google Lens (moving the search from text to visual),
Google Activity Cards (showing you previous pages/sites visited and previous queries),
Google Collections (allows users to save and organize content on their phones).
The information in this article was curated from the following sources: techcrunch.com, statista.com, expandedramblings.com, smartinsights.com, searchenginewatch.com, wordstream.com, wikipedia.com.