How to use Facebook retargeting and why
According to the specialists, retargeting is one of the most effective means of closing potential customers, bringing one of the highest returns on ad spend for advertisers. At the same time, when it comes to the basics of Facebook retargeting, they are quite simple, giving you the chance to re-engage with people who came to your website, but did not make a purchase.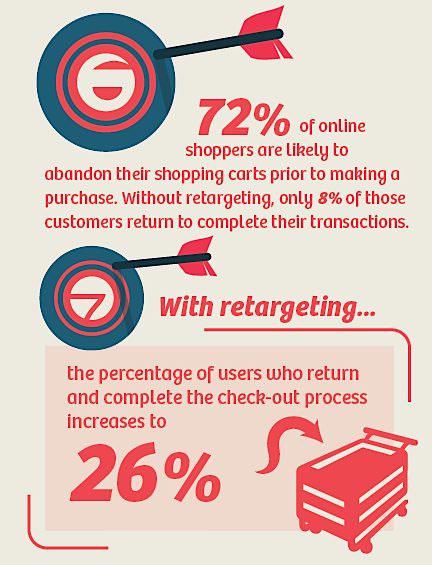 source: Single Grain
With Facebook's robust toolkit, every e-commerce seller has the ability to make specific, personalized retargeting ads."Most consumers expect to be tracked online and understand that information is being used to market to them. In fact, a growing majority of customers report that they appreciate when brands retarget them with offers specific to their interest," explained even further Single Grain.
"You can run ads to people who have visited your website by installing a simple piece of code into the backend of your website. This code is called a Pixel, and whenever it fires it alerts Facebook to the actions your site visitor is taking. Based on the settings you've included in your campaigns, Facebook then determines whether that visitor should be shown an ad when they leave your site. Facebook, Twitter, and Google all have pixels that can be used in different ways to retarget your customers," wrote uhurunetwork.com.
More you can also read here and here.
10 Things you might not know about Shed Simove
Sheridan "Shed" Simove is a modern day creative genius. He lives and breathes ideas. Every day of his life dozens of new ideas spring from his astonishingly active mind. The ideas can relate to pretty much anything — TV shows, ranges of sweets, executive toys, greeting cards, money-making schemes — the list is endless. And if an idea hasn't been done before, then Shed is sure to attempt it.
Here are some details about him you might find interesting:
1.In the book "Ideas Man", Shed describes how dozens of his ideas came to be, how they succeed or sometimes disastrously fail. Some of Shed's ideas include a range of adult candies called "Clitoris Allsorts," a groundbreaking documentary that involved him going undercover as a 16-year-old schoolboy (when he was 30), and the launch of his own currency, the "Ego".
2. Shed Simove is the creator of the Shinder app, dating app that matches women with the same single man, him. "I thought, if you can't beat them, maybe create your own competition where you're the only person in the competition, therefore, you will then by de facto win," he said for The Verge. "You will win! In the kingdom of the blind, the one-eyed man is king. I thought I would try to create my own pond, so that then I would naturally be the biggest fish."
3. A unique business model that has worked for Shed multiple times is transforming unconventional concepts into lucrative new ventures which form the basis of his stand-up routines and inspirational speeches. "Shed's resume reads like it was scripted for a comedy-romance about an accidental but successful entrepreneur. Because his success is very real, the first thing we asked him is what he thinks actually goes into the making of a remarkable entrepreneur," consider the journalists from businessfundingshow.com.
4. He thinks the emphasis of education should be on exploring, experimenting, falling – so that you know then how to get up and learn from your mistakes. Only after many failures can you ever hope to succeed. The human brain is naturally primed for learning. That's its massive computational superpower.
5. Simove believes the barriers to starting a new venture – and adventure – are incredibly low now – and really the only barrier I feel is often in our heads.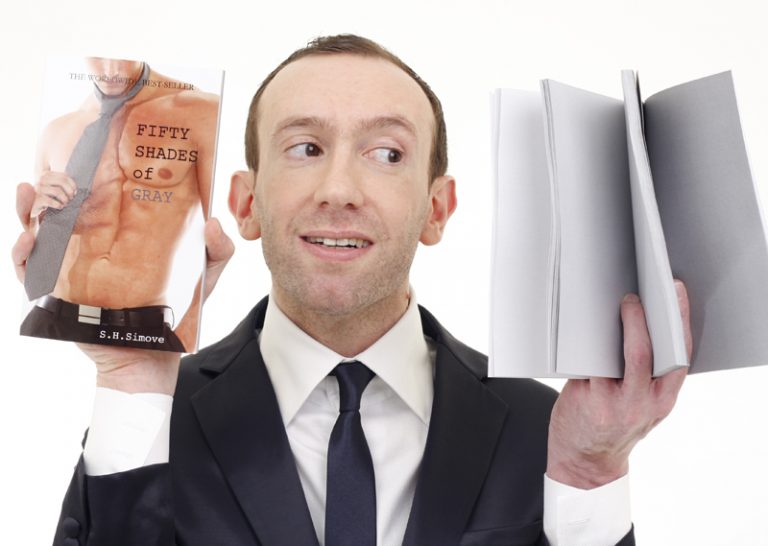 6. "I certainly work hard on anything I do, even if it's meant to be humorous or entertaining. Humor to me is very important because it helps us get through life," he declared for businessfundingshow.com.
7. His formula is not so different from  Richard Reed or  Charlie Mullins. His education in Experimental Psychology combines with a career in Disney World and showbiz into a one-of-a-kind brand of entertainment. While his products may trigger an outburst of laughter in one case or extreme controversy in another, there are active and engaged market segments that he has carefully tapped into.
8. To date, Shed has sold over one million products worldwide and also holds the honor of being the first person to reach the Amazon Top 50 with a blank book – Shed's masterpiece entitled 'What Every Man Thinks About Apart From Sex'​ reached 44 on the chart and has been translated all over the globe… It also achieved a Guinness World Records for 'Most Pages In Published Book'​.
9. As well as a successful career in television production, Shed has forged a highly innovative merchandising empire – creating novelty gifts, executive toys, best-selling adult sweets, books, greetings cards, and even his own currency. He's won 'Gift Of The Year' twice for two of his creations – a range of birthday candles that spelt "You're Old" and the smash hit 'Sound Machine'​.
10. Shed's inspirational and hugely informative performances showcase his amazing career path, using props and visuals that add to the engaging and exciting stories he tells. Shed has performed his visual and inspirational Motivational Speeches to both entrepreneurs and non business people alike. A cross between Anthony Robbins and Woody Allen, Shed is a truly compelling, uniquely memorable, one-off performer.
10 things you might not know about Lenja Faraguna
She was declared one of 12th World Changers by the New York Times Bestselling author Roy H. Williams and one of 40th most influential radio personalities under 40 by the Radio Advertising Bureau USA. Lenja Faraguna believes that "for your marketing to be supremely effective you don't need a degree in marketing but in humanity." This thought is the biggest lessons she's learned in the last 12 years as an entrepreneur and coach and it is the DNA of her mission in life.
More things about her that you might not know:
1.The old marketing, the screaming one, discount throwing and narcisistic one is dead, because it yells, lies, undervalues and is loathed by most people.
2. She has a Bachelor degree in Philosophy, English and American Studies and Semiotics of Advertising at Karl-Franzens-Universität Graz, Austria.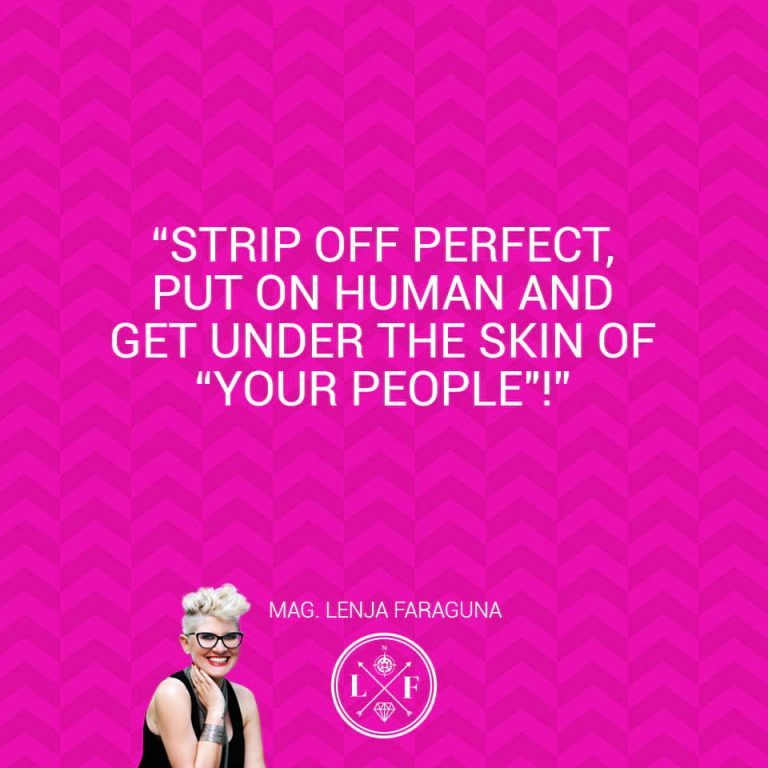 3. She is the founder of Worldchangers Slovenia – the embassy of Slovenian entrepreneurs who are brave, give a damn, make money and change the world. A melting pot of knowledge, opportunity, ass-kicking environment and the first marcareting academy for smaller Slovenian entrepreneurs called "Crazy diamonds".
4. She believes that everybody is unique in the world and she supports that. "There is no one like you. There was a 1: 400 trillion chance for you to be born. Even if someone has the same product/service, all the other components that make up a (PERSONAL) BRAND are unique to you! ONLY YOU! Yet most of the time, you do not show this uniqueness through your marketing = your communication with the outside world," she write on http://ilovemarcareting.com/.
5. Success starts with yourself. Say YES to yourself and customers out there who are waiting for you to make their lives better. You will re-brand your MINDSET, re-brand your (personal) brand and finally give you tools to do marketing the modern way as marCAREting – so you can achieve a game changing success.
6. She believes marcareting works only when you CARE. About yourself and the others.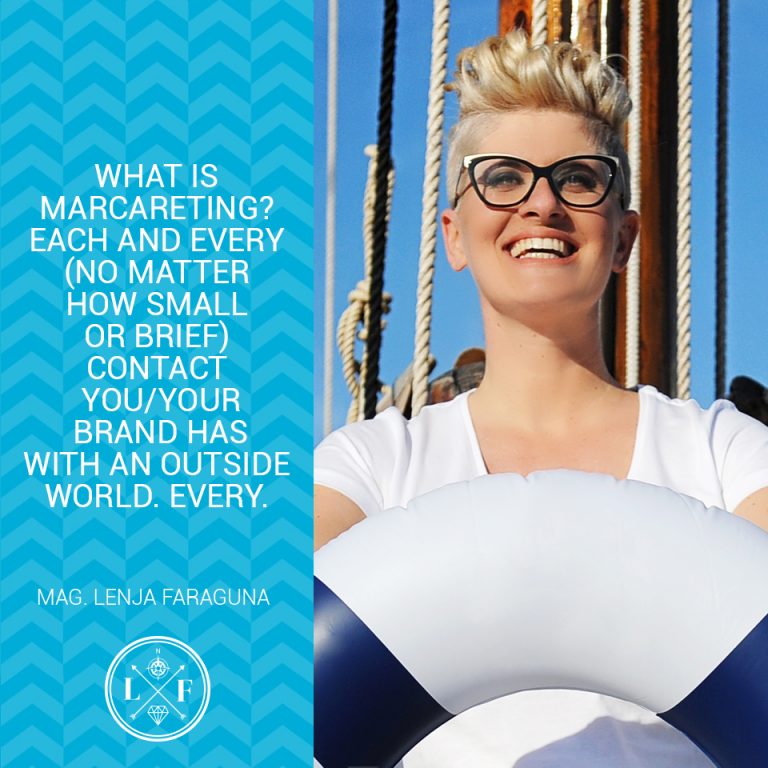 7. She is "nakedly" honest. "I'm real, raw, honest and I will call you up on your bull**it, spin your mindset and you will have to put in the work and go into action. Why? Because I believe that "ACTIONS are the endangered species in the world, not IDEAS".
8. She doesn't hide anymore. She admits her failures and learned from them. She had a major personal and business collapse in 2012 and when it couldn't go lower it went up. She has risen like a phoenix, from her own ashes. She went from "bribing" her friends and dad to come to her seminars in 2011 for free, … to speaking to thousands all over Slovenia and Europe, at TEDx and on May 22nd 2017 with Gary Vaynerchuk, Robert Murray, Dr Kjell A. Nordström and Dr Jonas Ridderstråle (Funky Business), Julian Treasure (multi TED talk speaker) at Brands Minds Summit in Bucharest in front of 900 people!
9. She has worked with 134 start-ups as a mentor. She co-founded Club 466 International, where she sharpens the business diamonds of women leaders.
10. She loves the weather before the storm and Madness' song "How can I tell you" and Xavier Naidoo song "Bitter hör nicht aud zu Träumen", because they sum up my values about life and communication.
Best Marketing Ideas in 2017
Finding inspiration is something a marketer and creator should always be interested in.  We have some ideas that might give you a push to try something new and help your brand even more.
Paid marketing on untapped channels
Differentiation is key and clients need to understand that using only Facebook and Google for promoting themselves, even they bring huge volumes, is not enough anymore for achieving success. In an ever changing market, being among the first to tap into less used platforms and discover the ones that have the biggest change to rise (Snapchat, Instagram) is what brands' representatives should do.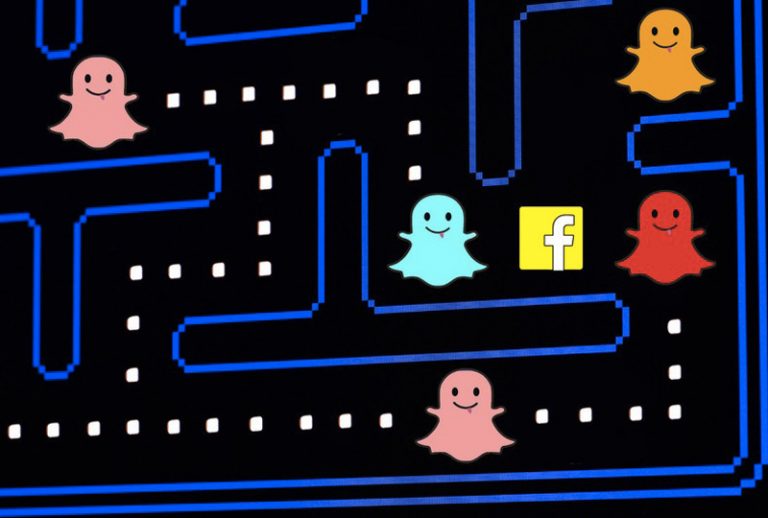 photo: wearevillage.com
Advertising is most successful when there is market inefficiency.
Choosing to communicate smartly on a channel that isn't very used or not put to its true value, may be the key to success. Moreover, the advantages occur on channels where there's a lot of volume, but less competition or no competition.
Content Multiplier Marketing and cross promotion
It's the time of the multi-channel communication, instead of using just one or two channels. Finding the perfect mix for the brand is a very important step to take. The content is one of the most important aspects these days and can take the brand in the direction you want it to. At the same time, the content can be produced in several ways of expression (articles, videos, audio recordings, a blog post) and by using different shapes and channels it will help the brand increase its awareness.
Moreover, it's really important for the brand's target to be able to find the content on several mediums and see its versatility. Also, it's another manner of gaining new fans that love different types of content.
Create content that's easy to replicate.
Making a smart and easy content can also help the fans create their own twist on it, share it and show their personality along. Who doesn't want a target involved in the brand's growth?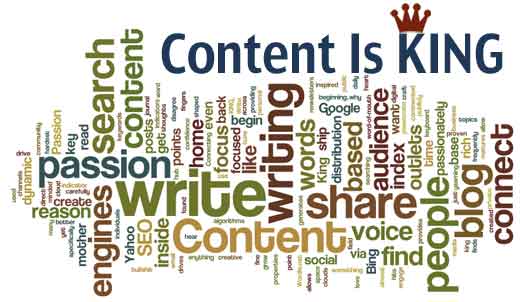 Go mobile
More than ever it's the mobile phones' time. Most of the people are using Facebook on the mobile phone instead of the desktop or the tablet, as well as checking and answering their emails and other important conversations and messages. Therefore, the brands' messages must the adapted to the medium, in order to create the best user experience possible.
Appeal to visual strategies
People understand better the messages and feel more connected to the visual side of the stories. By using video recordings and live-streaming, the brands are growing faster than ever. Recently live-streaming has taken the social media world by storm, Facebook reporting last year that 100 million hours per day of video are watched on their site. Therefore, the marketers should engage their audience with live-streaming at events or conferences that highlight them and their product.  It's a quick and effective way to connect with customers and build the brand.
Visual marketing effectiveness will also rely on engaging graphics. While graphic design has always been important, it will need more attention this year. Viewer engagement durations are shorter and social feeds are getting more crowded. Stand out with powerful graphic content.
Create an expertize blog
Making sure to optimize the brand's website for search engines and mobile, with quality blog posts, we'll have as a result the business' appearance at the top of search results for topics related to your service offering. The result will be definitely a larger number of visitors accessing the website, an increase in leads, etc. The effectiveness of the blogging will be based on exciting and informative content, therefore hiring an expert in your industry or scheduling your own time to draft a quality post each month might be exactly what the doctor ordered.
Top 20 business people to watch for in 2017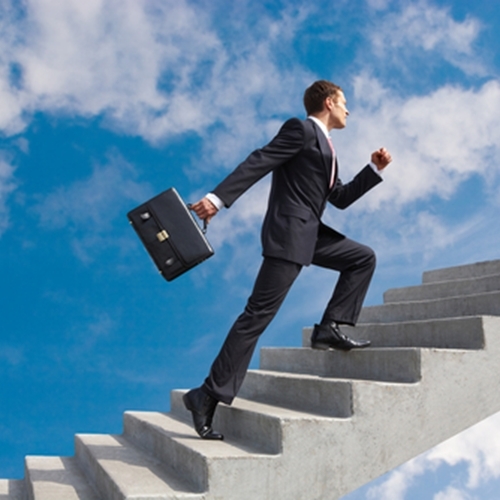 source: wisecareers
Each one of us needs to be inspired, to meet and read about inspirational people and success stories that truly show us that the sky is the limit. We compiled of list of great entrepreneurs, social media influencers, both men and women, that we believe deserve a look over their careers so far and that will still be a great inspiration in the years to come.
Neil Patel – an internet marketer and conversion expert, best known as the founder of Crazy Egg, Quick Sprout, and KISSMetrics. Recognized as a top 100 entrepreneur under the age of 30 by President Obama, Patel is also a regular, respected contributor for publications such as Inc., Fast Company, Forbes, Entrepreneur.com and TechCrunch. He helps companies like Amazon, NBC, GM, HP and Viacom grow their revenue.
John Rampton is a serial entrepreneur, connector, and the founder of Due.com. Rampton has hailed as No. 3 of the Top 50 Global Online Influencers and one of the Top 10 Most Influential PPC Experts in the World for 3 years running. Time Magazine recognized John as a motivations speaker that helps people find a "Sense of Meaning" in their lives. He currently advises several companies in the bay area. John loves helping others succeed online. It's all about helping and giving back. It brings me joy in my life.
Chris Stoikos is best known for his hilarious viral videos, which generated 130M views and $10.5M in sales in the past year alone as part of his venture Dollar Beard Club. Stoikos has also appeared on NBC's Shark Tank and generated millions in revenue for various product launches. is a highly regarded serial entrepreneur with two successful exits under his belt. He is an expert at creating and organizing dynamic teams that can execute business ideas quickly and effectively, and set them up to be self-sustaining organizations.

Ann Handley has been named by "Forbes" as the "Most Influential Woman in Social Media" and one of the Top 20 Women Bloggers. She is the chief content officer of MarketingProfs, a training company that empowers marketers internationally with the skills they need to drive success at their companies, and her book "Everybody Writes" is a Wall Street Journal bestseller. She is also the co-author of the best-selling book on content marketing, "Content Rules: How to Create Killer Blogs, Podcasts, Videos, Ebooks, Webinars (and More) That Engage Customers and Ignite Your Business."
Moreover, a pioneer in digital marketing, Ann is the co-founder of ClickZ.com, which was one of the first sources of digital marketing news and commentary.
Shradha Agarwal co-started  Context Media with a goal to help patients with chronic diseases better manage their health. She is now reaching more that 6+ million patients a month. Shradha co-founded JumpStart Ventures in 2011 to fund other passionate entrepreneurs who are executing ambitious solutions in healthcare, education and media communications, and has since backed more than 40 companies with over $10 million in venture investments. She mentors entrepreneurs at Techstars, Impact Engine & Blueprint Health, but is equally invested in the venture philanthropy model for scaling nonprofit solutions through SVP Chicago and The Chicago Public Education Fund. She serves on the boards of OneGoal and Chicago Children's Choir and spiritedly supports youth education, women leadership, and civic engagement. The CEC recently honored the two ContextMedia co-founders with the "2015 Chicagoness Award" for their deep commitment to developing the city's ecosystem. Agarwal was honored as a Champion of Change by the White House, recognized as Best Female Founder at the United Nations, and won a Moxie Award as "Tech Woman of the Year" in Chicago.
Anthony Smith is Founder and CEO of  Insightly, a San Francisco-based company that provides customer relationship management (CRM) cloud-based software to more than 1.2 million customers in 200 countries. After identifying a market need for a CRM solution for small businesses, Anthony built the first version of Insightly himself, using his previous experience of designing, constructing, and implementing CRM software for enterprises.
Julia Taylor Cheek isn't new to business, but the Harvard Business grad's new company is literally changing the way we live. Cheek's company,  EverlyWell (of which she is both co-founder and CEO) is simplifying health testing and putting it into words and charts that everybody can understand.
Branden Hampton is the king of social media, having built over 33M followers across Instagram, Twitter and Facebook. He's also the CEO of the social media marketing company One Penny Ad Agency and co-author of " How to Set Up Your Business for Under $1000".
Brian D. Evans is an Inc 500 entrepreneur and the founder and CEO of Influencive, an online publication read by millions of young entrepreneurs. His company, BDE Ventures had 2,388% growth in 3 years and was the 25th fastest growing advertising and marketing agency in America.
Ekta Sahasi is the vice president of the  U.S .Business Innovation Center (BIC) for Konica Minolta, where her team seeks out new places to invest in disruptive technology that can advance the company's competitive advantage. When not investing in startups and overseeing innovation at Konica Minolta, Sahasi helps startups understand how they can enter Asian markets and work within those cultural parameters. Prior to joining Konica Minolta, Ekta spent 10 years at eBay Inc. where she co-founded and led both eBay and PayPal's Research and Innovation Labs. She successfully developed one of the largest corporate innovation programs, and experimented with emerging technologies for enhancing existing technology stack and M&A. As Director of Innovation Products and Research at PayPal she built and scaled a global cross-functional team and led the strategic vision and execution of high-impact projects.
Russ Ruffino: Founder and CEO of  Clients on Demand, the most reliable client attraction system in the world, Ruffino has helped coaches and thought leaders all over the world build six-figure monthly businesses from scratch. His massive success in marketing and as a business owner has allowed him to become one of the most respected business coaches in the industry.
Pejman Ghadimi is a self-made multi-millionaire, serial entrepreneur, best-selling book author and currently the CEO and Founder of  Secret Entourage. The platform was started in 2009 to help bring together some of today's greatest and brightest CEO's, business owners and innovators in an attempt to help bridge the gap between formal and self-education by providing current, relevant, as well as affordable coaching and mentorship. Secret Entourage presently is home to over 280 accredited entrepreneurs covering more than 100 industries, over 30,000 students and reaches millions through social media. Since its launch, Secret Entourage has expanded its reach to over 1,200,000 new individuals each month and has grown as an accepted brand in the business and lifestyle community. The organization has to date aided tens of thousands of individuals and organizations in reaching their full potential. Secret Entourage has also helped unify accredited Entrepreneurs with the mission of bringing back the true meaning of entrepreneurship, and to be an inspiration to all. In 2012, Pejman authored Third Circle Theory, Gen Y's blueprint to Entrepreneurship which had sold over 50,000 copies by mid 2013.
Pejman is also the owner and founder of VIPMotoring.net, a unique luxury lifestyle concierge service which currently was said to be "one of the best sources of education for today's modern millionaires" by Forbes in 2012.
Roger Bryan is a serial entrepreneur with two successful exits: a marketing agency and an ecommerce business. His current venture,  Enfusen, named a Top 10 Tool Entrepreneurs Can Use to Automate Their Business by Inc., is a machine-learning analytics platform that helps digital marketing agencies drive increased traffic and conversion for their clients.
Sam Ovens: Ovens has told the story how he started completely broke, working out of his parents' garage in New Zealand, and in five short years, started a  consulting business, moved to New York and made over $20 million. Ovens helps everyday people quit their jobs and "job-like" businesses to start their own highly leveraged consulting business. His methods are shaking up the consulting industry. Since 2011 he has created 14 millionaires and 340 six-figure earners with his training programs.
John Sculley and David Steinberg, ZetaGlobal – Former Apple and Pepsi CEO John Sculley and David Steinberg have become darlings of the marketing tech world, creating a business that provides analytics-driven platform that can also both see the customer's life-cycle, measure ROI and understand your audience for intelligent marketing across the board. The company remains profitable, and made over $300 million in revenue the last year. Considering the cutthroat nature of the business, marketing tech leaders should pay real attention to Sculley and Steinberg as Zeta continues to grow.
Raviv Turner, CaliberMind, is a serial tech entrepreneur and former Israeli intelligence of CaliberMind, stands out. The company plugs into your CRM and content pipeline and uses psychographic ( a huge secret weapon in marketing) profiling of your sales and marketing calls, emails and customers' social feeds to intelligently inform you both how to communicate with them and what content to feed them, such as security content for a security-minded person.
Amanda Signorelli, CEO of Techweek, is building tech-based entrepreneurial communities in major cities across North America, helping local business break through.
Danielle Morrill, CEO and co-founder of  Mattermark, is improving the way that businesses find and connect with the ideal customers, simplifying the process of finding leads for businesses of all sizes. Small businesses will want to keep Morrill's company on their radar in 2017.
Natalya Brikner – Founder and CEO of Accion Systems Inc., brings her MIT rocket science knowledge and experience to help push space-travel forward – all before the age of 30.
Best packaging ideas for 2017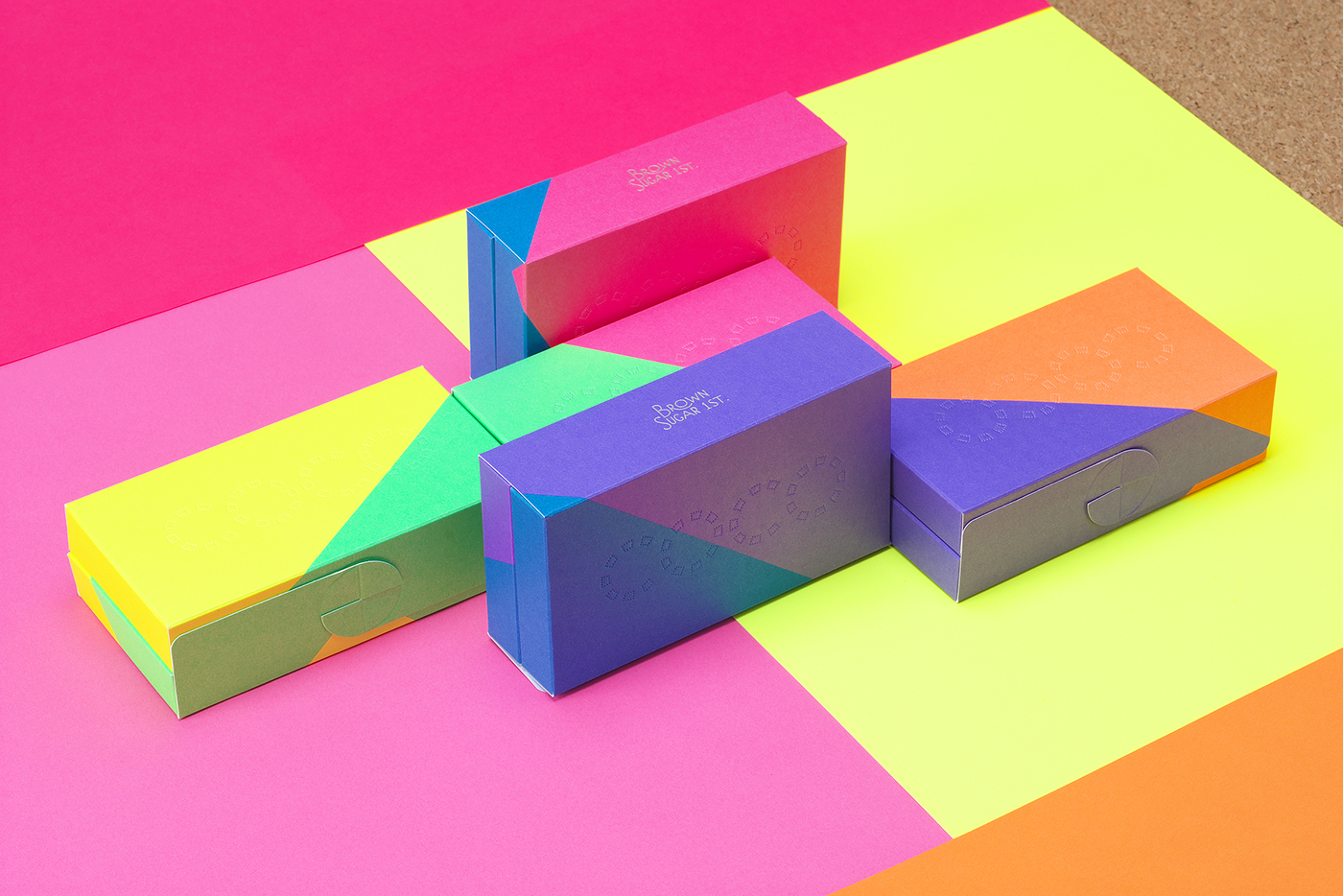 In the very competitive and full of inspiration and imagination year such as 2017, a good product is not enough for it to become a brand and capture the consumer's attention. Let alone make him/ her choose it from the numerous similar products on the shelf and lead to a future buy. Therefore, a great packaging design, in sink with the product's qualities, characteristics and what it stands for, will mark the path to a successful rise and growth of a brand.
Here are some of this year's main packaging design trends and ideas:
1. Back to basics. Simple, bold and clear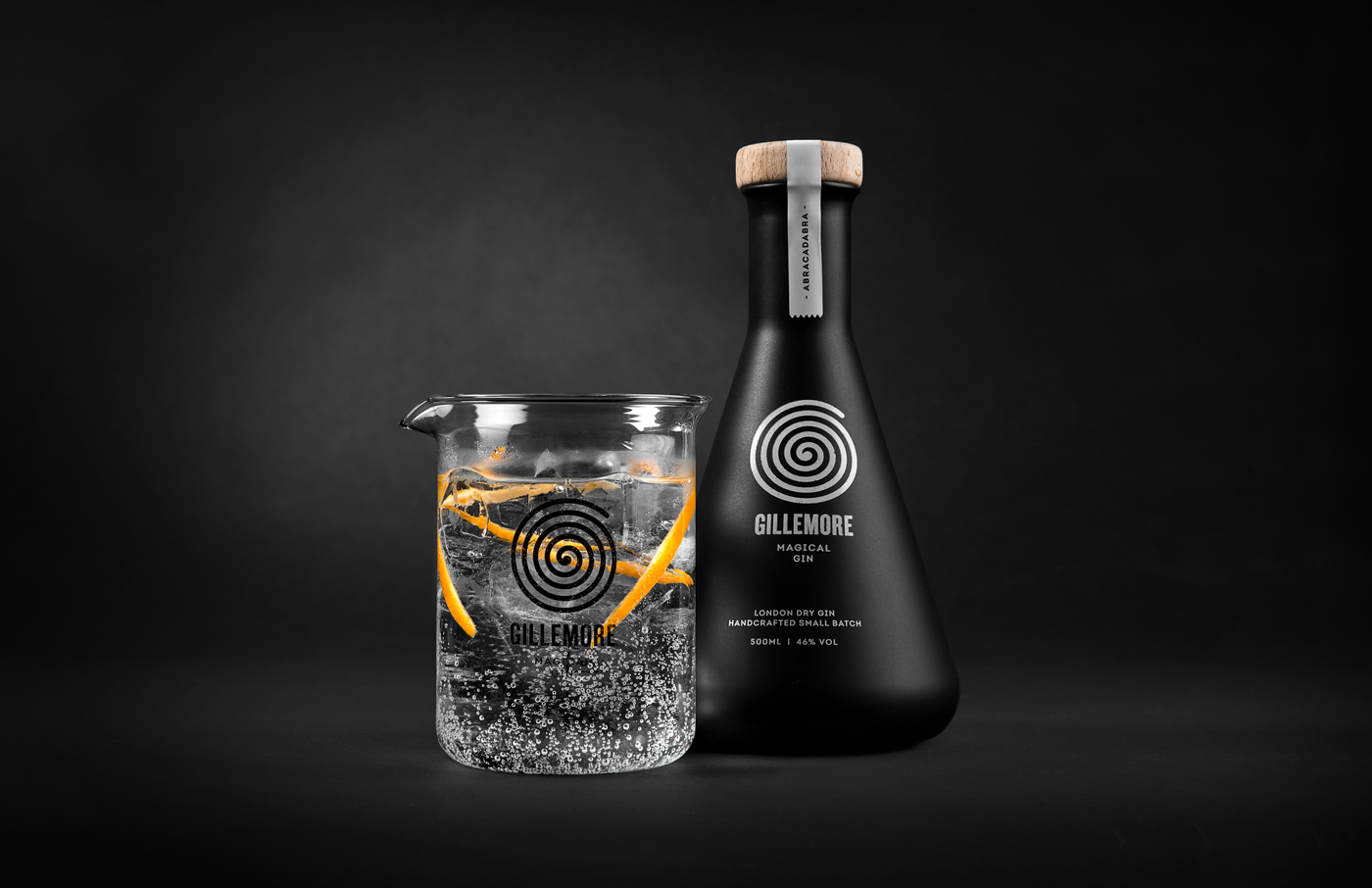 source: skinn.be
This year, the trend is better articulated and more compelling to the customer. Minimizing the elements used in a package design can elevate a product… as long as it gets the point across. In our fast-paced world, shoppers don't always have the time to study each and every product detail. Sticking to the essentials and making sure the buyer will make a more informed decision, a clean-cut design can convey information and make a product shine using simplicity.
According to thedieline.com, the designers understood the purpose of the object and the thought process of their audience. In service of this, they simplified the message and stated it clearly and boldly across the face of the packaging. These designs are text-based and say what they are in no uncertain terms. They realize the value of a simple message in today's crowded world. The simplicity does not come off as lazy or incomplete but refreshing and honest. This is the manifestation of the idea: clarify not simplify. These designs identified exactly what the customer was searching for and expressed it simply. It comes off as powerful and trustworthy.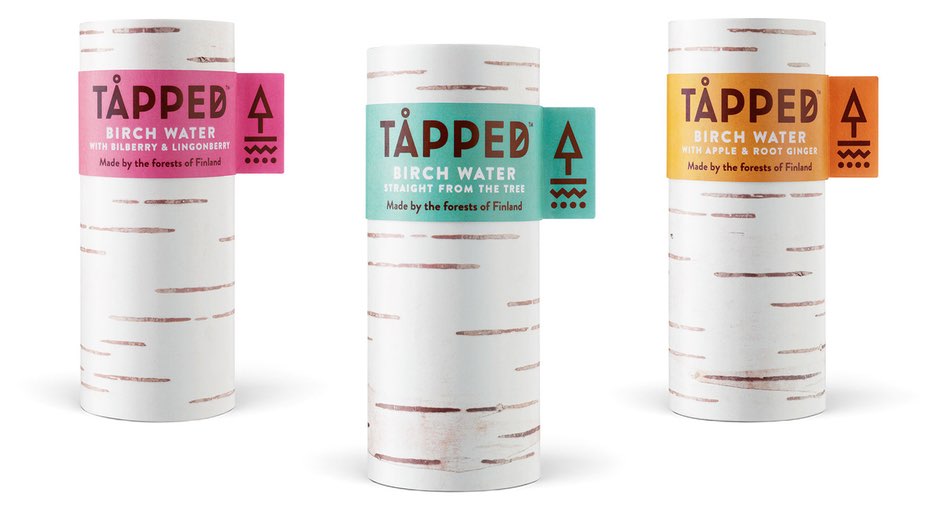 source: tapped
2. Putting focus on the custom lettering
Almost every designer loves to get crafty and create some of their artwork by hand.  According to Martin Lupus of 99designs.com this thing happens in order to get the organic effect: fluid imperfections—like irregular lines or natural texture fills— that can make a product stand out through warmth and set it apart from digital designs. "This warmth can create an emotional tie to the product, making it feel handmade and wholesome, or communicating a feeling of nostalgia. Either way, for 2017, we are seeing a massive comeback of hand-lettering," added Lupus.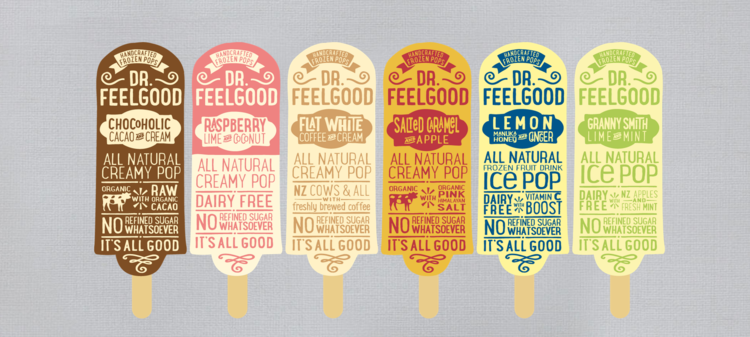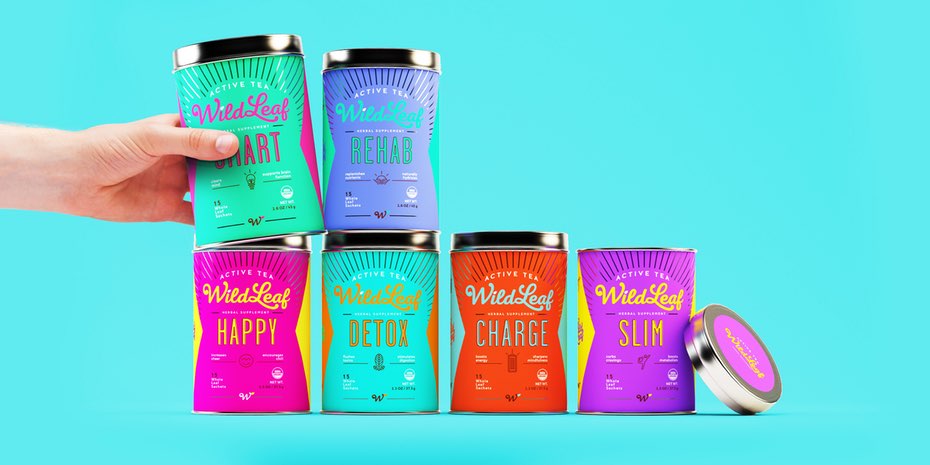 source: sweetyland
3. Letting geometry rule!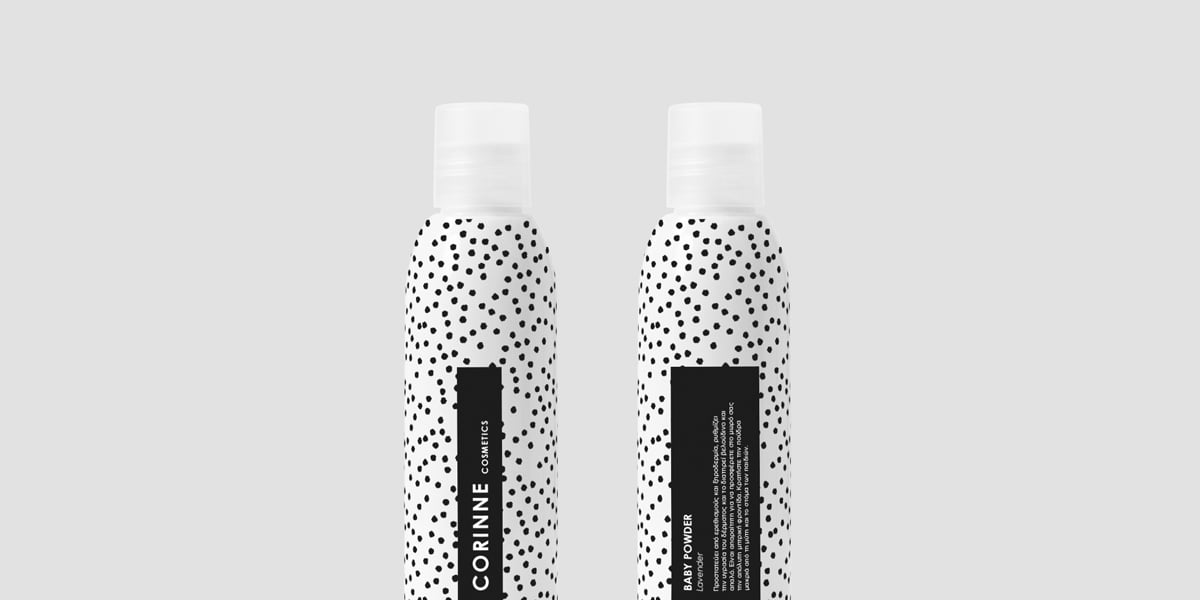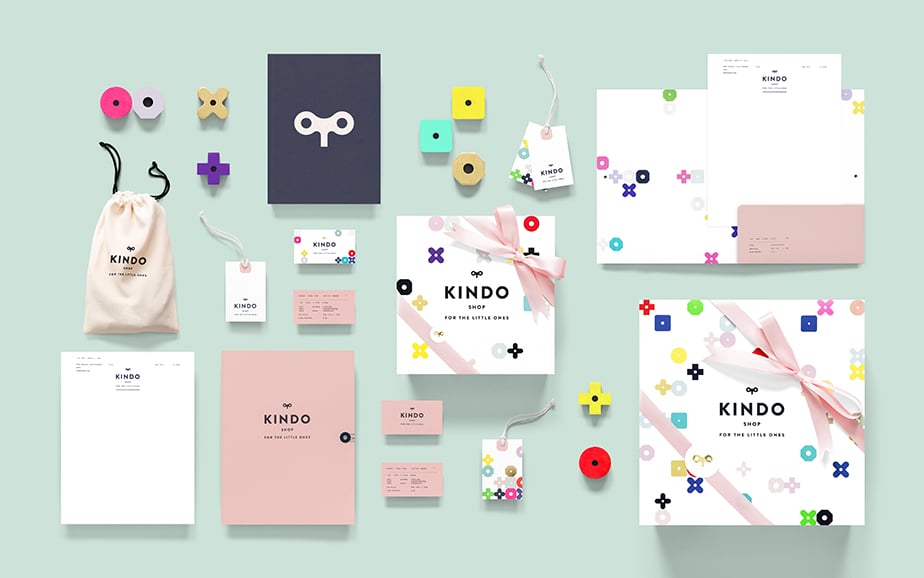 source: thedieline
Hand in hand with the previous trend, this theme is centered around expressing simplicity, approachability, and honesty through patterns and shapes. Circles, triangles, and squares are, as the specialists consider, an attempt to treat the mindset of a weary, overwhelmed consumer. Particularly in industries with over-the-top design, these reduced approaches standout. Familiar shapes, colors, and patterns communicate an awareness of the world and a sensitivity to the consumer.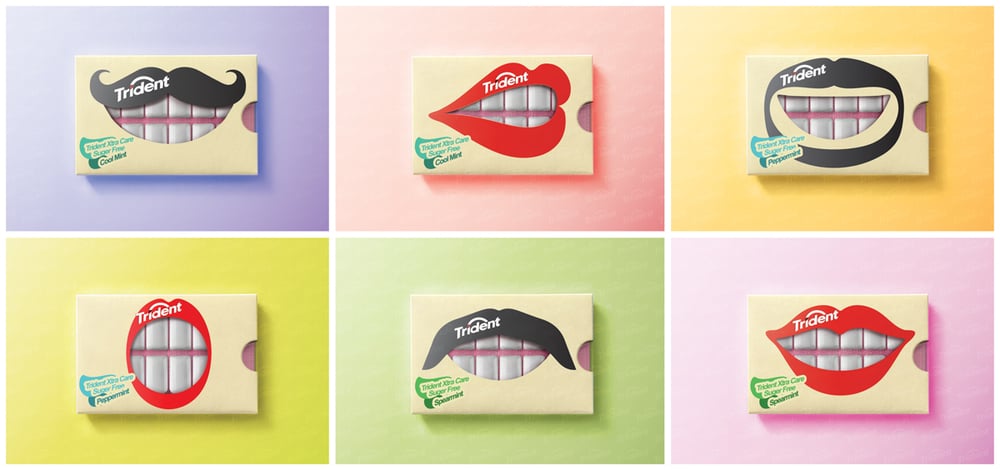 Old school with a twist
The past is haunting us, but in a good way, through a "idealization of the past—a longing for simpler times when things were cared for, made by hand, and detail-oriented", as Grant Wenzlau from dieline.com would say. But these designs are not simply regurgitating old forms and techniques, they are modernizing them and combining them in new ways. "This new take on what is old is refreshing because it selects the best parts of different periods of our history and juxtaposes them. These designers realize the increasing rareness of endangered techniques like calligraphy, letterpress, and foiling. These artisanal practices grow more and more desired each year. In the mind of the consumer, they are increasingly novel and related to greater value. But far from merely being historical, these techniques are being re-imagined in the context of mid-century layouts and applied to a 21st Century, cutting-edge materials".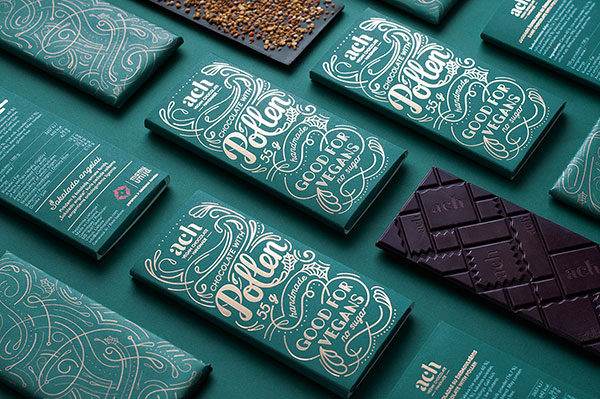 source: ACH Vegan Chocolate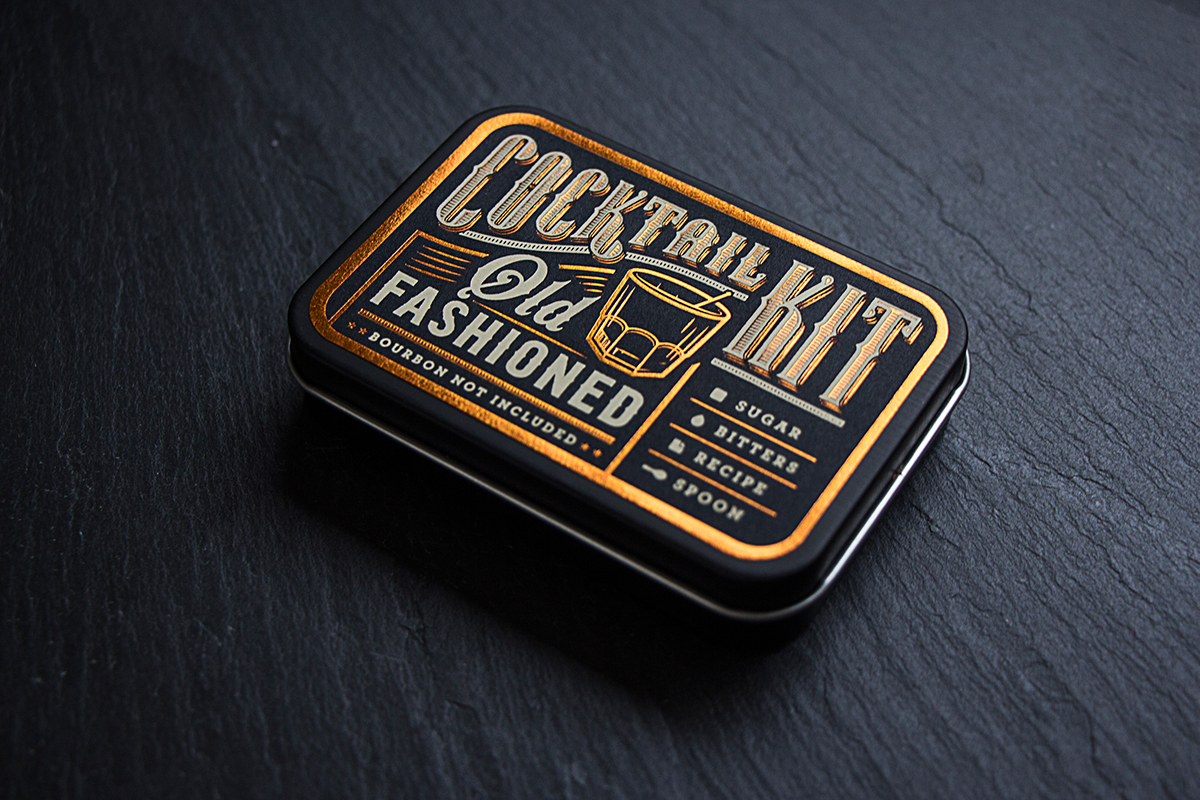 source: cocktail kit
Moreover, vintage package design brings back memories for people who lived through the original era and satisfies the curiosity of younger generations eager to explore the past. The key to going vintage is to find a balance. 
5.      Making the color a focus and priority
Colors evoke emotions and affect purchasing decisions. Because of this, color has always been one of the most important choices in packaging design, presenting in new, exciting ways. Bright colors and vibrant associations are beginning to make a scene on store shelves. More than that the colors and their special use are able to differentiate the packaging and the product at the shelf, making it to stand out and attract the consumer that will always choose exciting over common and boring. Also, it is proven that the consumer will always remember a product that is interesting and has the wow visual factor.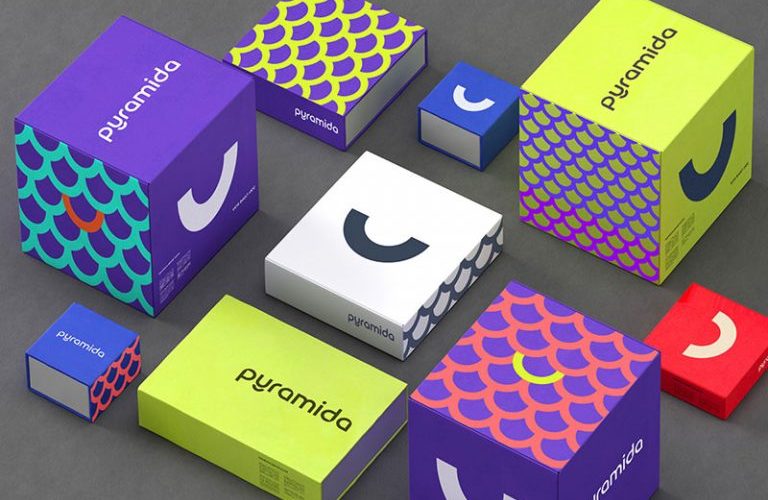 source: Pyramida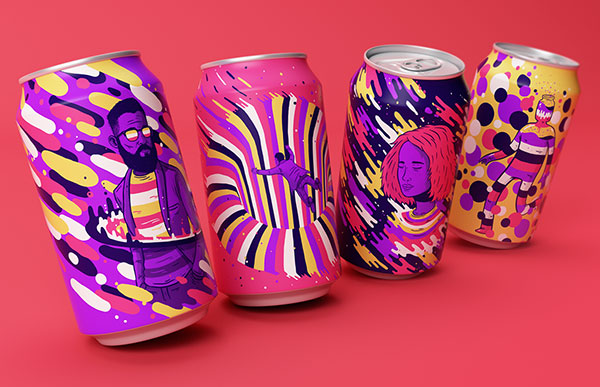 source: Resonance
6.     Be playful and multi-functional!
In each of us lays a child and we love to be given the opportunity to loose ourselves from time to time. So does the consumer. He appreciates a good, interesting packaging that can be joyful, playful and multi-functional.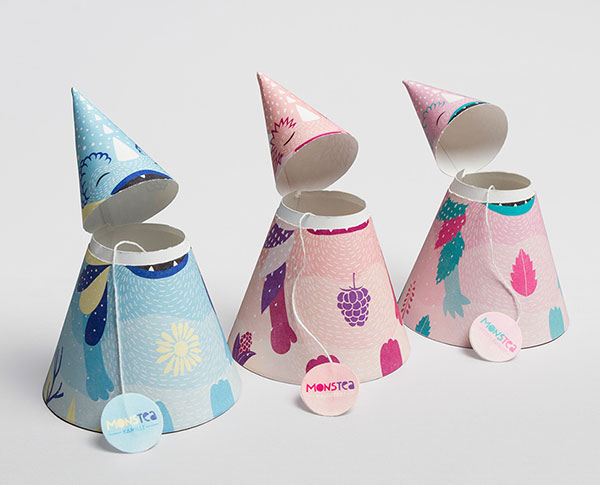 source: Monstea
7.     Repeating a pattern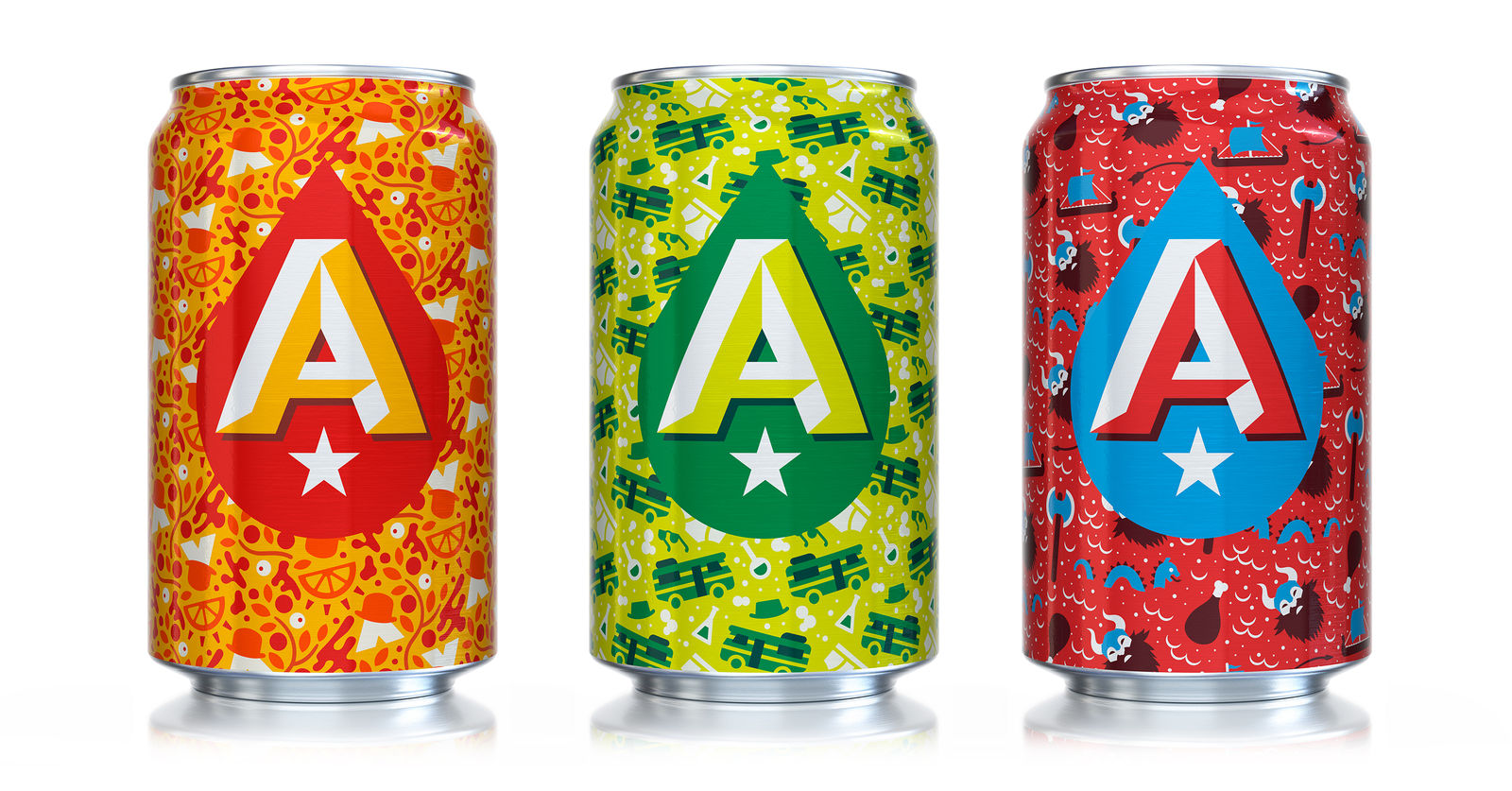 source: Helmes Workshop
We learn and remember through patterns, as our brain is built that way. Using well-chosen and beautiful patterns can also elevate a package design from ordinary to ethereal. Although the idea of repetitive shapes might seem simple, the technique can be dynamic and compelling when used correctly. Moreover, as it happens in writing a book or a play or a song, repeating a visual motif that captures the essence of the brand sends a strong message. Whether the pattern is bold or playful, patterning the package can create a strong identity that customers will always remember.
8. Storytelling & narrative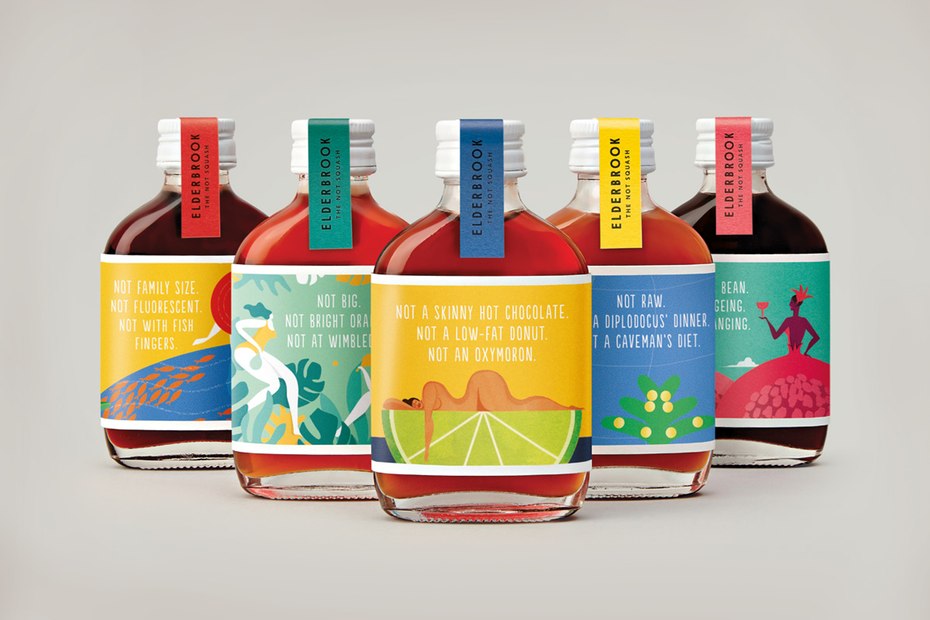 source: Smith & We All Need Works
People love stories and, as previously said, having a story behind everything one does it's always a plus, giving it authenticity and creativity, at the same time. We seek out and cherish the stories that feel closest to our hearts, therefore the packaging design are starting also to incorporate narrative illustrations, trying to get closer to the consumer's empathies and emotions. The place where the real sale and conviction start.
9. Putting it in the mail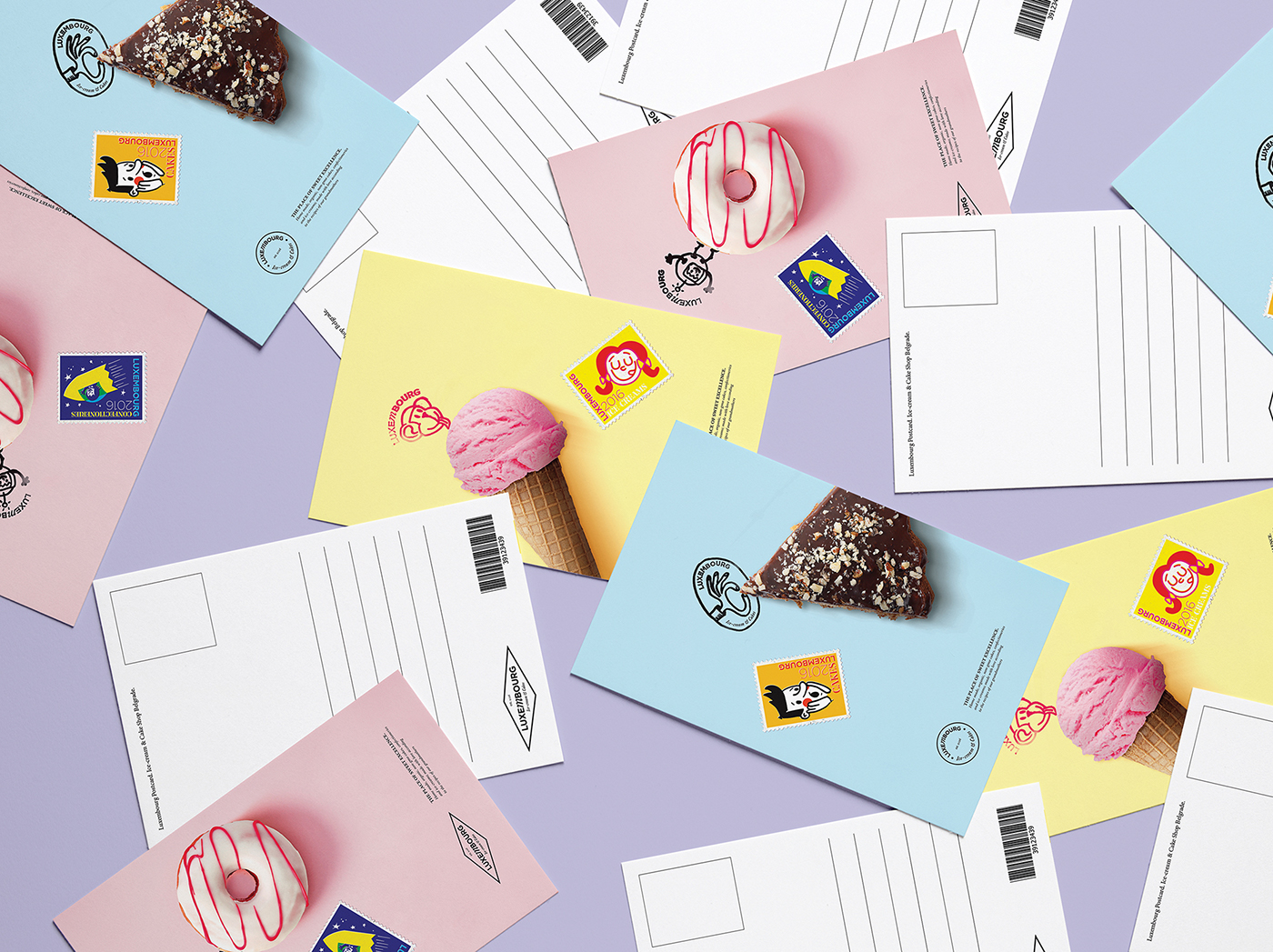 source: Luxembourg
Internationally, there's a strong comeback for the print and its values, for going to back to the roots, the life before the online. Coffee shops that are inviting their costumers to stop using the wifi and talk to each other, online magazines that are starting to get their first printed versions, people choosing books over kindles, etc. With faster, more efficient ways to communicate, the joy of receiving a letter via the post, in the real mail, not online, has started to disappear over the years. But there is a new trend that will take people back to that feeling. According to the specialists from 99designs.com, the packaging design is here to save the day with an emerging postal trend.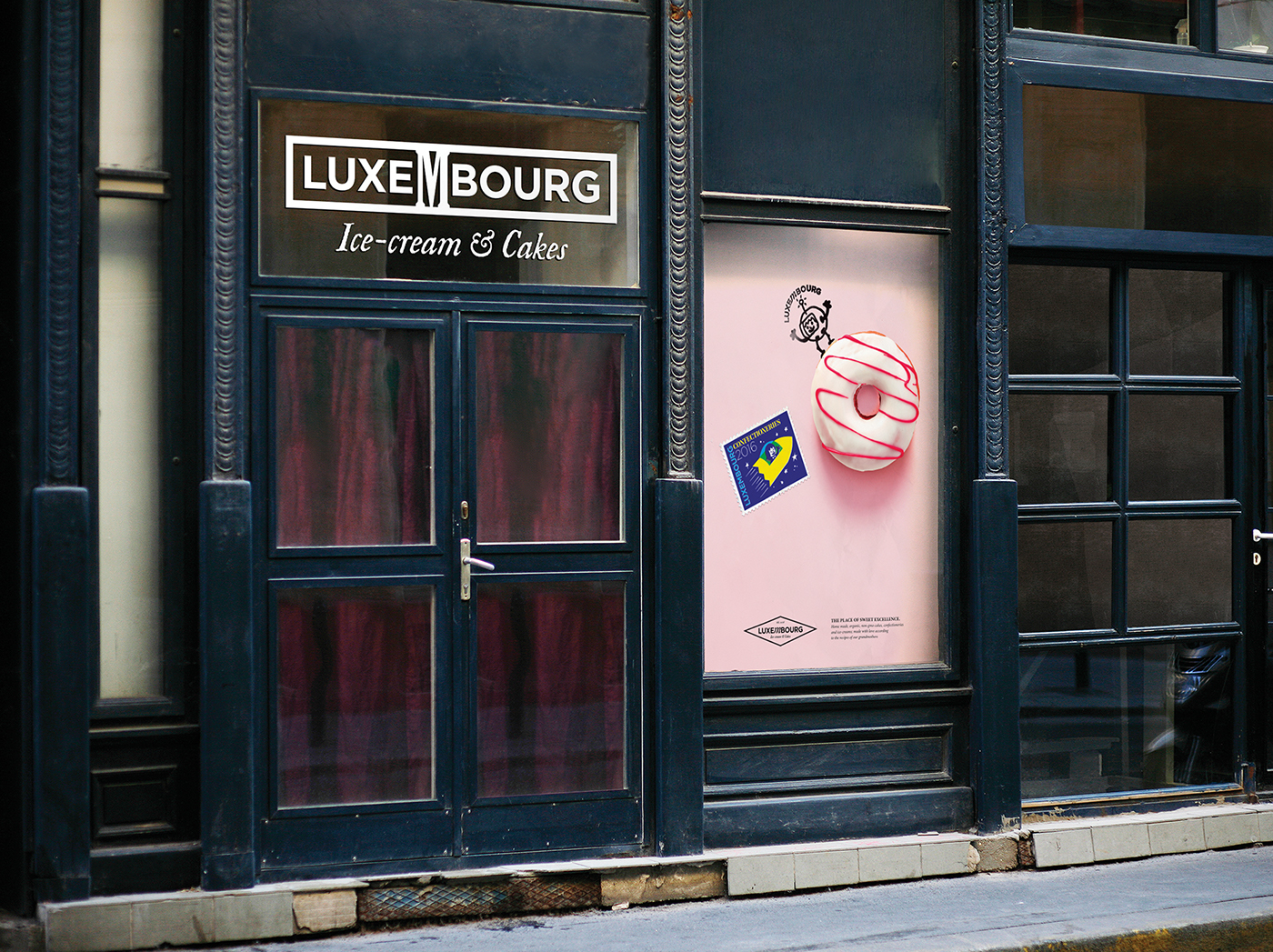 10. Going eco-friendly
The years to come will be more and more about sustainability. According to packaginginnovation.com, the new trends are about using green padding materials, with biodegradable bubble wrap and recycled paper being perfect eco-friendly alternatives. "One of the leaders in sustainable design, method sells bottles made with recycled ocean plastic. From using more renewable resources to keeping materials recyclable, more consumer brands are integrating eco-friendly design into their business. This is a trend that we hope to see grow with each year because it benefits everyone," also added and concluded Martin Lupus.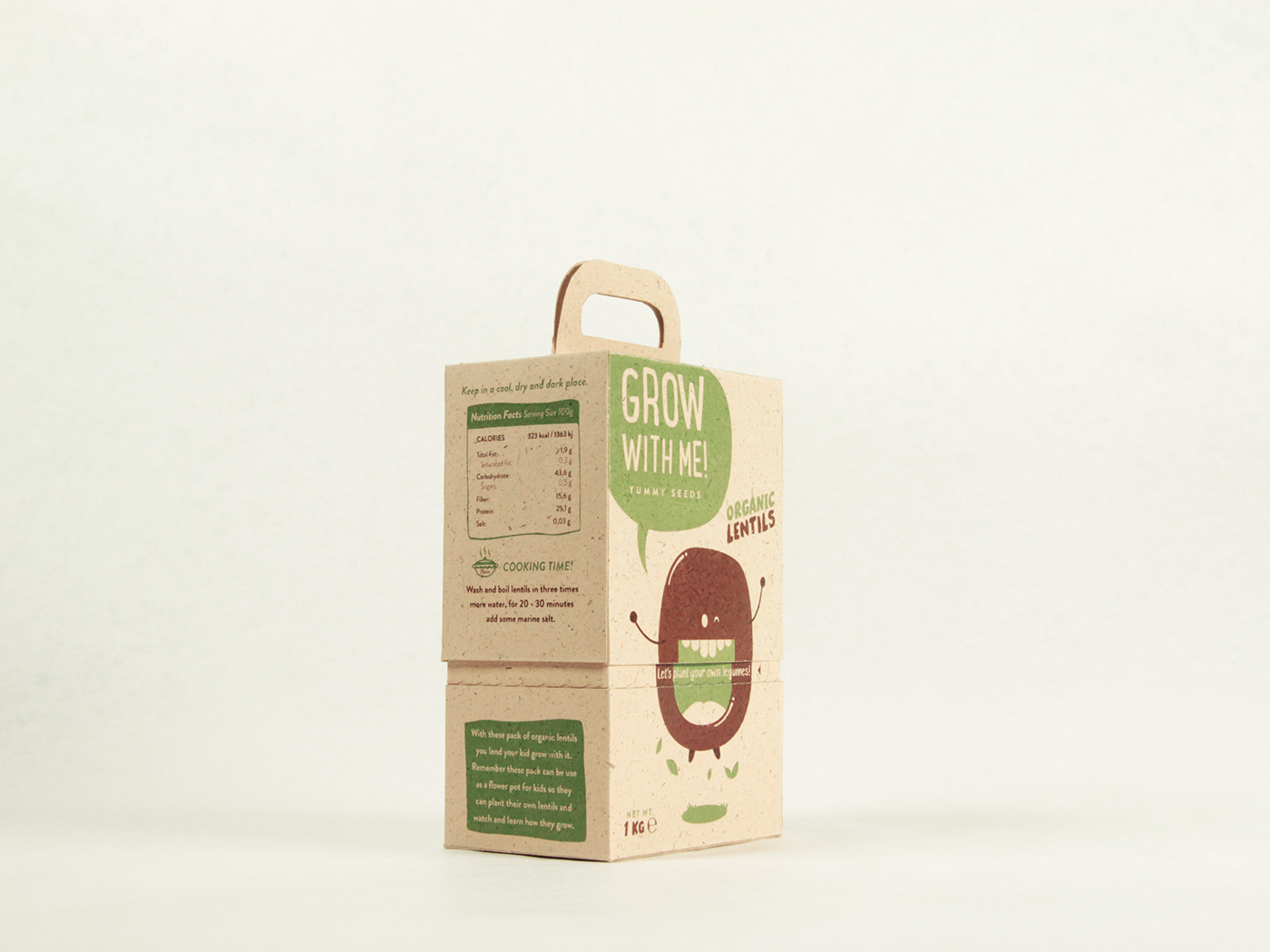 source: Grow With Me
How to have the best brand storytelling on Instagram
As storytelling is the latest trend in communication, all the agencies and companies trying to bring the concept to life in their campaigns and social media presence, Instagram is one of the latest powerful social media tools to try and capitalize on this trend.
According to Social Media Week, since Instagram launched a couple of years ago, over 300 million people have used this platform as a visual place to share their lives. With more than 20 billion images shared on the app to date–this app has become a creative space & community for people to share their story in innovative ways using photography and short videos.
It's no wonder the stories on Instagram are catching up people's attention and likeness as so many of them spending so much time on their mobile devices. What it does now for its users is allowing them to share their stories to the world in a quick and easy fashion. It has become a simple, yet powerful tool that has allowed people and brands to develop their own voice visually.
How can a brand take advantage of this trend and make himself even more noticeable on Instagram? Just take a pick here at our short pieces of advice:
Identifying your niche & developing your own unique voice.
The way you position yourself is always the key. The more different, unique, special your brand is, the better. Make sure that your stories are always capturing that essence of the brand and special approach. By giving your audience something they know they can expect from you, it will be easier to grow a stronger and more dedicated community around your work.
Utilizing your captions to add more depth to your photos.
Captions may become a vital part of your storytelling process, if you know how to put accent on them and use the right hashtags and words. The story behind the story is always important and should be relevant.  Putting your own spin on the story, emphasizing on a certain aspect that makes your brand YOURS is helping bring the story where it should. Your story ultimately, makes a huge difference.
Choosing and using different angles
The same places or the same ideas, presented in your brand's way, are creating the differentiation that you are looking for. Instead of shooting something from the same angle as everyone else, try looking for new spots to take the same photo. Maybe you want to get closer to the ground for a different angle, pose a person in a different place, or shoot a photo through the branches of a tree to provide a more natural frame. There are always ways to put a new spin on the same place, and try to make sure you try a bunch of different angles.
Highlight your brand's versatility
People want the brands to be playful, to interact, engage and entertain them. They get bored really easy and you must make sure you always bring something fresh to the table. Don't be afraid to try, to mix and match, to always have in handy a special new app or filter that is trendy. Make it count while is still fresh and not used by a lot of other brands present on Instagram. Your followers will be looking for powerful, original, content. Find ways to expand your current niche creatively to develop a strong brand voice.
Using video and gifs
Always be present. Be fast and up-to-date. A video speaks more than a picture. A gif makes one laugh and entertains. In other words, powerful tools for your story.
Making sure you have user-generated content
Getting your followers involved is extremely important for a TODAY brand. Get your audience to do some of the heavy lifting for you by creating a user-generated hashtag for your brand tribe. Then you can post the content of your biggest fans directly on your Instagram account.
Showing your happy employees
There's a global war for talent today and the best brands are showing off the fresh faces on their team and all the fun they are having at work. Showcasing yourself at work or your company's employees in action is great for putting a human face on your brand, which makes what you share on Instagram more interesting to your followers.
Introducing them behind-the-scenes
Each one of us loves to feel special and shown that they are important. Make sure your brand does that for its followers. You can start by taking them inside the stories of your company, showing them some never-seen before images, actions, activities, etc. Take them where nobody has been before!
6 Big Instagram 2017 Trends Any Marketer Should Know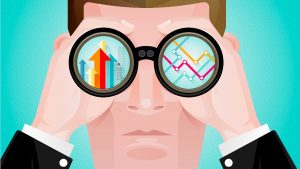 User-friendly and making the most of one of people's favorite activity related to owning a smartphone: taking pictures, Instagram becomes steady and sure one of the Romanians main used social media tools, especially among the trendy persons. Brands are also starting to notice its impact and are taking advantage of this positive trend.
According to Zelist Monitor, quoted by instagramology.ro, 2017 started with a performance on the Romanian market: 50,518 more users in January 2017 compared to December 2016. This is the biggest growth from December to January stated in Romania so far, the predictions for February being that the total number will reach half a million users.
In this context, marketers should make sure they know the biggest 6 trends happening out-there and be ready to adopt them as fast as possible. They might fly as easily as they arrived.
Using Trends To Get Noticed
Being aware of the latest trends can give the marketers insights into what people are looking for on Instagram. In fact, a lot of trends can be determined by doing hashtag research and finding popular content. According to sproutsocial.com, as a business, you want to be seen in some of the most popular places on Instagram. By paying attention to the latest Instagram trends, you can help get your content noticed and in front of more eyes. Branding is all about building your audience and increasing awareness about you.
Instagram Stories
Launched in August 2017, stories aims to change the way people use Instagram. Stories allows you to tag people in updates, add a link to your content (useful for brands directing people to their site), and it even supports  Boomerang.
Instagram Direct
It's all about fast connection to your consumers. Last year Instagram updated Direct, the messaging side of the photo-sharing app. Since then, user numbers worldwide have grown from 80 million to 300 million. With numbers like that, it's no wonder Instagram will continue to improve this part of the service to encourage people to use the app more.
4. Instagram Shopping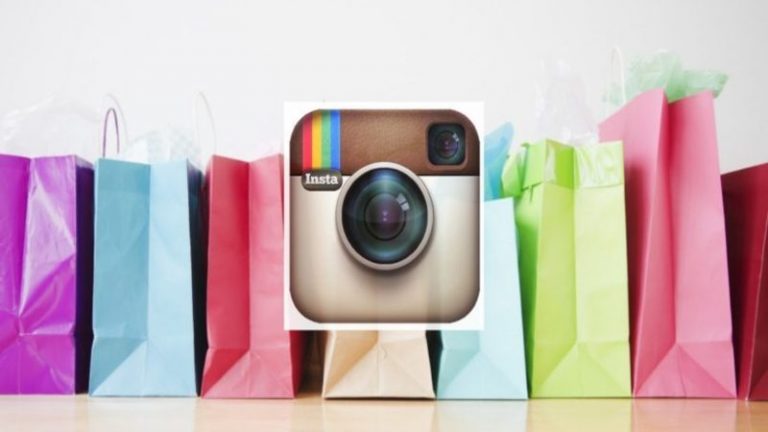 Recently, Instagram trialed shoppable product tags with 20 fashion brands, allowing the tagging of certain items in a photo. This presents a much more seamless shopping experience for the user. Rather than having to find a link in the bio, users will be able to click a tag for a detailed view of the product. The shopper can then continue researching the product without leaving the app. If the user wants to continue with the purchase, a Shop Now button will take them to the product landing page on the businesses website.
Instagram Business Tools
The new feature allows accounts to be verified as a business account for the first time. Therefore, the marketers can add contact methods, directions to their business and unlocks access to promoted posts and analytics. Moreover, Insights on Instagram allows businesses to uncover details about their followers, such as behavior and demographics. Better knowing your customer means better business and a prolong success.
Video is still the king of the game
According to wersm.com, One of 2017's buzzwords is video; and  video content, whether pre-recorded or live, should be leveraged by social media marketers in the next year.  Instagram itself says that video will account to 75% of data in the next four years, so brands need to learn how to effectively create it and use it. The many tools that Instagram offers, have lead to the democratization of video creation, so everyone has the ability to create engaging content with little or no budget.