9 little-known ways to grow your marketing organically
Are you looking to grow your marketing organically?
9 little-known ways to grow your marketing organically
1. Stoke your audience's curiosity
I know you've heard the all-time famous quote Content is king so many times that it probably lost its meaning.
Do you know who the author of this quote is?
It is Bill Gates who, in a 1996 essay, describes the future of the Internet as a marketplace for content.
Back then, Content is king was referring to websites having quality content in order to attract and retain customers.
Today, the quote has been expanded to include all content produced by a brand and published on the website, social media platforms, emails etc.
And the quote is ever more true: content is the engine that powers your marketing efforts.
Do you want more followers?
Content will get them for you.
Do you want to increase your engagement rate?
Content will help you achieve this.
Do you want more leads?
Content will attract more leads for your brand.
But the quote is incomplete because not any content supports your marketing efforts, it should be updated as follows:
Relevant content to your audience is king.
What does relevant content mean?
Relevant content means content that meets these 3 criteria:
It helps your audience get better at their jobs;
It exceeds your audience's expectations;
It stokes the curiosity of your followers.
How to write relevant content?
First of all, you need to have an in-depth knowledge of your customer's profile or buyer persona.
What are their challenges, pain points, goals and aspirations? Write them down.
Then you need to know what your brand is about: products, services, mission, brand values and vision.
How can your brand help your buyer persona overcome their challenges, solve their pain points or support them achieve their goals? Through your products and services. Your website copy should communicate this clearly and concisely.
How about on social media?
What type of content helps your followers in their job or surprises and awes them?
The goal of all content on social media is to position your brand as the most valuable resource for your followers' needs.
To help them get better at their jobs, curate lists of digital tools, apps or platforms.
To help them achieve their goals and aspirations, write how-to content, tips & tricks.
To make them go I didn't know that, how interesting!, approach a specific topic from your brand's point of view, a point of view which reflects your brand's mission and values.
The keyword here is the point of view. There may be thousands of pieces of content on a specific topic, but your brand's point of view on this topic is unique therefore fresh and interesting.
Here's an example.
Let's take three different brands (Dove, Xiaomi, H&M) looking to target women aged 25-35 going on vacation. Dove would produce content on skincare recommendations for travel, Xiaomi would produce content on how to use Xiaomi smartphones to take the best holiday pictures and H&M would produce content on travelling attire that is both comfortable, multifunctional and stylish. And there you have it: three different points of view on the same subject.
2. Boost your brand awareness by creating campaigns for International Days
There are 365 days in a year and every day has been recognized as an international dedication or international anniversary to observe issues of international interest, concern or awareness.
There are the famous and popular international days (International Labour Day or Mother's Day), then there are international days created to drive awareness to public health concerns (World Multiple Sclerosis Day, World AIDS Vaccine Day) and then there are the weird and funny international days that are not as widely recognized as the rest (Bike-to-work Day, World Redhead Day).
Choose the days that are aligned with your brand's values, mission and vision. Mark them on your yearly marketing calendar and prepare content to celebrate them from your brand's point of view.
Here's an example:
To celebrate World Earth Day, we produced a piece of video content that listed five brands taking steps to minimize their impact on the environment: Lego, BMW, Starbucks, Nike and Amazon.
3. Use the pull marketing strategy
Lead generation is the process of attracting prospects who show interest in your brand's products and services.
The best way to generate leads is through inbound marketing.
Inbound marketing is a marketing strategy that is focused on attracting customers through relevant and helpful content and adding value at every stage in your customer's buying journey.
If your company is using leaflets, catalogues, outdoor billboards, media, print and digital advertising or cold calling, then your company uses outbound marketing to generate leads, also known as the push marketing strategy.
The company using inbound marketing draws in and influences its prospects. It wins them over with strategies that help the company build trust and position itself as the authority of its field. And it's easier for the respective company to generate leads and turn them into customers: they already know its products or services. This company is using the pull marketing strategy.
Why should you use inbound marketing?
Here are the main benefits:
The cost/lead is 61% less than cost/lead generated through outbound marketing;
It takes between 4 to 6 months for an inbound marketing strategy to bring results;
It's easier for your company to close the leads because they are warmer than the leads generated through outbound marketing.
4. Empower your email subscribers
Email marketing done right outperforms social media in terms of reach, CTR, conversion rate and ROI.
And by outperforming ROI I mean 42:1 which means for every dollar spent, your company's return is 42 dollars.
To get this high of an ROI, you need to focus on the words done right.
First, go back to your customer persona file and update it with the latest behaviour changes. Be very specific on what your customers need to meet their goals and outline how your brand will help them.
Of course, your email marketing strategy should include sales-focused emails, but maintain a balance between sales content and empowering content.
If you don't know what that balance is, you can start with the 80-20 rule of thumb: 20% sales content and 80% empowering content.
Once you have identified what empowering content looks like for your customers, invest your resources into designing the ways in which to deliver that content: infographics, video, expert quotes, listicles, how-tos, links to in-depth articles etc.
Find a way in line with your brand goals to reward your most engaged subscribers.
Also, create the opportunity for your subscribers to get to know each other. The end objective of your email marketing strategy is to empower your subscribers individually and transform them into a community.
One of this year's top acquisitions is HubSpot buying The Hustle, a media company whose newsletter reaches over 1.5 million subscribers each day with the latest tech and business news.
Why did HubSpot, a full platform of marketing, sales, customer service, and CRM software and one of the largest marketing and sales content producers buy a media company?
Here's what they said:
Today, B2B brands can be a daily part of their customers' lives before they even use their product. They can become a daily source of education and information for their customers. They can grow a large audience for that content by creating it for the people who buy their product and the many more who will use it. They can earn the attention of their audience by continually creating value for them.
5. Leverage the power of cultural events
Game of Thrones is one of HBO's greatest hits with record-breaking viewership worldwide. The series spanned over a decade and quickly became a cultural phenomenon creating a host of memes, gifs, quotes and so on.
There are many blog articles highlighting valuable lessons on leadership and personal growth and development from the beloved TV series.
When the last episode of Game of Thrones aired in 2019, every social media platform was abuzz with millions of pieces of content focused on the series.
A successful marketer stays up to date on what's happening on the global and local cultural landscape and if the said cultural event is aligned with the brand's mission and values, produces valuable content for the brand's customers from a unique perspective.
To date, the biggest cultural event of 2021 is Friends: The Reunion, a 99-min special where the cast of the 90s popular show Friends come together for the first time in 17 years.
HBO has revealed that the special has crossed 1 million views on the platform. Young and old fans of the show took to social media to show their love and appreciation.
On Instagram #friendstvshow alone has 1 million posts.
Are your customers fans of Friends? Can your brand create Friends-focused content for them?
6. Keep your followers engaged
Writing content on a specific topic in the form of a series provides many benefits for your audience and your brand.
The content series helps your brand stay top of mind with its audience and the audience learns what to expect from this type of content.
If the content is relevant and interesting, you have a winner because it helps the marketer achieve one of the most important goals in marketing: to influence behaviour.
7. Landing pages with downloadable content
Another way to grow your marketing organically is to deliver content in a downloadable format.
Rewrite, redesign and pack your best content as a PDF file.
Give the bundle pack in exchange for your customer's email and voila!, you've set up shop on their PC or mobile.
Having your content saved is a great way to boost brand awareness, establish yourself as a valuable resource and remain top-of-mind.
8. Use the latest features from social media
The main goal of any social media platform is to keep its users engaged for longer periods of time.
To achieve this goal, all social media companies keep innovating and creating new features and tools.
Apart from the obvious benefit of using them as a brand (new ways to engage with your followers), these new features come with a second advantage: the company boosts them to increase usage rate and popularity.
Why not give them a run for their money?
9. Polls in groups
Groups are a great tool for every marketer looking to increase brand awareness organically.
I found conducting polls in Facebook and LinkedIn Groups especially useful.
All you have to do is select the questions carefully.
Find topics that are of interest to both your brand and your group members (questions about products and services), but also try to ask questions that help you understand more about their challenges, their pain points and what they expect from your brand.
Once you have enough relevant answers, you now know what content to post in groups.
Join the Conversation
We'd love to hear what you have to say.
Get in touch with us on our LinkedIn Page, Facebook Page, Twitter or TikTok.
9 social media apps paying their content creators
Competition among social media apps is fierce. Every platform is looking to keep their users engaged as long as possible and one way to achieve this is to provide them with the best from content creators. Some social apps began paying their most talented content creators last year, some started this year.
9 social media apps paying their content creators
1. FACEBOOK

– in-stream ads, fan subscriptions, branded content and subscription groups

On March 11, 2021, Facebook announced that the platform will help Content Creators Diversify Revenue on Facebook.

From 2019 to 2020, the number of content creators earning the equivalent of $10,000 USD per month grew 88% and content creators earning $1,000 per month grew 94% (Facebook).

Here is how content creators can monetize content on Facebook:

In-stream ads

In-stream ads help content creators earn money by including short ads before, during or after their videos.

Facebook will automatically identify natural breaks in content to place creator's ads, or the creator can choose placements.

Creator's earnings are determined by the number of video views and who the advertisers are.

Fan subscriptions

Fan subscriptions allow the creator's audience that cares most about their Page to directly fund it through monthly, recurring payments that the creator sets.

The creator can identify supporters by the special badge the platform provides them in comments.

Facebook's recommendation to keep the fans engaged is to reward them with perks such as exclusive content and discounts.

Branded content

Facebook helps creators generate revenue by publishing content that features or is influenced by a business partner.

Brands want to work with content creators and their audiences.

To make this easier, safer and more impactful for both parties, Facebook created the Brand Collabs Manager, a tool which enables the creator to find and connect with brands.

Subscription Groups

Subscription groups empower group admins to sustain themselves through subscriptions, thus enabling them to further invest in their communities.
We're especially focused on short-form video monetization. In the coming weeks, we'll begin testing the ability for content creators to monetize their Facebook Stories with ads that look like stickers and receive a portion of the resulting revenue.

Yoav Arnstein, Director, Facebook App Monetization
2. TWITTER

– the Tip Jar

On May 6, 2021, Esther Crawford, Senior Product Manager at Twitter announced a new feature called Tip Jar.

What is Tip Jar?

"Tip Jar is an easy way to support the incredible voices that make up the conversation on Twitter. This is a first step in our work to create new ways for people to receive and show support on Twitter – with money."

Tip Jar is a new way for people to send and receive tips. The accounts that enabled this feature have a Tip Jar icon next to the Follow button on their profile page.

How does the Tip Jar work?

By tapping the icon, a dropdown of payment services or platforms unfolds and the user selects whichever they prefer. The services available today include Bandcamp, Cash App, Patreon, PayPal and Venmo.
3. INSTAGRAM

– Badges in Live and IGTV Ads

Badges in Live

In May 2020, Instagram announced new ways for creators to make money.

To give fans another way to participate and show their love towards a particular content creator, Instagram introduced badges that viewers can purchase during a live video.

With badges, creators can generate income from the content they're already creating. Badges will appear next to a person's name throughout the live video.

Fans who have purchased badges in Live will stand out in the comments and unlock additional features, including placement on a creator's list of badge holders and access to a special heart.

IGTV Ads

IGTV has become a powerful place for creators to connect more deeply with their fans, pilot new projects and share their lives and talents.

With IGTV ads, they have another new way to earn money from the content they work so hard to produce.
4. YOUTUBE

– $100M YouTube Shorts Fund

In May 2021, YouTube announced the launch of YouTube Shorts Fund, a $100M fund distributed over the course of 2021-2022.

Anyone is eligible to participate in the fund simply by creating unique Shorts that delight the YouTube community.

Each month, YouTube will reach out to thousands of creators whose Shorts received the most engagement and views to reward them for their contributions.

The video platform said the Shorts Fund is a top priority and the first step in their journey to build a monetization model for Shorts.
We've paid more than $30 billion to creators, artists, and media companies over the last three years, and we remain deeply committed to supporting the next generation of mobile creators with Shorts.

YouTube
5. TIKTOK

– $1B Creator Fund

The Creator Fund gives TikTok's best and brightest the opportunity to earn money with their creative talent.

Within 3 years, TikTok is expecting the fund to rise to a total of $1 billion.

The fund will extend to further markets across the globe so that even more creators will be given the opportunity to earn from their hard work and creativity.

Beginning March 25, 2021, creators will need at least 100K authentic video views in the last 30 days to be eligible to join the Creator Fund.
6. Snapchat

– $1 million a day in Spotlight

Snapchat is willing to pay $1 million a day for good content from creators on its platform.

Snapchatters are invited to submit their top snaps to Spotlight and if the snaps go viral, the company is paying the creators a lot of money.

Snapchat debuted Spotlight in November 2020 and thousands of creators are already getting paid small fortunes.

Snapchatter Cam Casey, a TikTok star with over seven million followers, has been paid nearly $3 million by the company for content that went viral.
7. Pinterest

– $500K Creator Fund

In April 2021, Pinterest hosted an event focused on its creator community. At this event, Pinterest announced the launch of a $500,000 Creator Fund.

The fund is specifically focused on elevating creators from underrepresented communities in the United States. It will offer a combination of creative strategy consulting and compensation for content creation and budget for ad credits.

Creator Inclusion Lead Alexandra Nikolajev said the company worked with "eight emerging creators across fashion, photography, food and travel, and will be identifying 10 more creators in the next few months for the next cohort." (source)
8. LINKEDIN

– Creator Program

In May 2021, Daniel Roth, VP and Editor in Chief at LinkedIn announced a program to support creators around the world, enabling them to have an even bigger impact and better experience on the platform.

No details were further disclosed and also we have no information whether or not this program will pay LinkedIn Creators.
9. CLUBHOUSE

– Clubhouse Payments and The "Creator First" Accelerator Program

In April 2021, Clubhouse began rolling out Payments—the platform's first monetization feature for creators on Clubhouse. All users will be able to send payments and 100% of the payment will go to the creator, Clubhouse will take nothing.
This will be the first of many features that allow creators to get paid directly on Clubhouse. We are excited to see how people use it, and to continue working hard to help the amazing members of the Clubhouse community grow and thrive.

TikTok
Before the Payments feature, Clubhouse launched the Creator First Accelerator Program.
The program's goal is to help support and equip emerging creators with the resources they need to bring their ideas and creativity to life.
The platform's support includes a wide range of services from sending iPhones to the creators to helping them promote their show.
The program also provides the creators with a monthly stipend and matches them with brands so they can turn their ideas into a profitable creative endeavor.
Facebook, Instagram, LinkedIn – Tips to help brands navigating COVID-19
On this page:
Tips from Facebook: How to stay in touch with your customers and bring your business online;
Tips from Instagram: The Instagram for Business COVID-19 Playbook
Tips from LinkedIn: COVID-19-driven statistics, recommendations on how to stay connected to employees and customers and build trust through valuable communication
Facebook – How to stay in touch with your customers and bring your business online
Facebook has the following recommendations for businesses navigating COVID-19:
1.Keep yourself safe and informed
Follow the instructions issued by official sources such as WHO and the directions of your local health authority.
2. Stay in touch with your customers
Share important information on your Facebook page that is relevant to your business and your customers.
Tip1: You could reshare WHO's content on your Facebook page or create original content to illustrate it. It's a way to become a credible source and invite your followers to share your content with their friends because it's relevant to the situation at hand.
Tip2: Post updates with important information regarding your business: how and what has changed, what steps does your business take to keep its employees and customers safe, what steps does your business take to #flattenthecurve etc. Pin these posts to your Facebook page.
Tip3: Update your Page Info or Page hours if necessary.
3. Bring your business online
If your business worked exclusively offline before the coronavirus pandemic, it's highly recommended you look for ways to serve your customers online.
Tip1: Use the Shop feature of your Facebook page and list your products. Let your followers know they can now order them online.
Tip2: Add a Shop Now button to your Page
Tip3: Set up a digital gift card. It's a way of allowing your followers to support your business. How to set up your gift card and check if this feature is available in your country.
Tip4: Download Facebook's ready-made post templates to keep customers updated: place orders, shop online, get support, sell gift cards, express gratitude.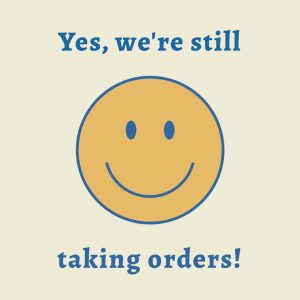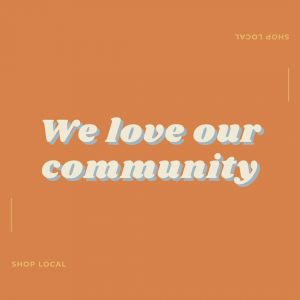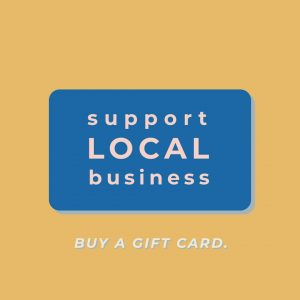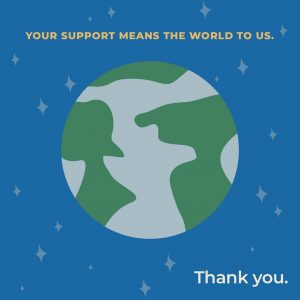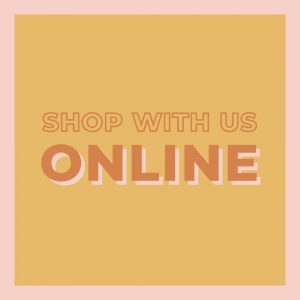 Tip5: Go Live. Here are a few ideas to inspire you: host a Q&A, interview an expert or one of your customers, do how-tos of your products, explain your services, teach your audience something valuable to help them overcome their challenges or reach their goals.
4. Prepare a customer service plan
Be responsive and transparent with your customers and prepare for incoming questions and requests.
Tip1: Turn Instant Replies on for messages on your Page and edit the message with information you expect your customers will be looking for.
Tip2: Set up a Messenger chatbot for your business. It's easy, doesn't require coding and it has many benefits. Your business chatbot reduces the workload for frontline staff, it is available 24/7 and lets customers access basic information quickly and easily. Learn how to build your chatbot.
5. Provide a list of FAQ
It's likely many of your customers will ask the same questions so providing a list of FAQ shows you are a business which treats its customers' concerns with respect. Not to mention it saves both your company's and your customers' time.
Tip1: Write the FAQ list and publish it in the Story section of your page. You can also make it into a post and pin it to the top of your page.
If your business is in one of the following industries: restaurants and cafes, retail, salon and spas, fitness and recreation centres, partners and agencies, media and publishers, explore Facebook's guides tailored to each of them.
It's also worth mentioning that Facebook has launched a grant programme for small businesses experiencing disruptions due to the global outbreak of COVID-19. The programme offers USD 100M in cash grants and ad credits to help your business keep its workforce, cover some of your rent costs, connect with more customers or cover operational costs. The programme is expected to support up to 30,000 small businesses that meet the following eligibility terms:
They have between 2 and 50 employees
Have been in business for over a year
Have experienced challenges from COVID-19
Be in or near a location where Facebook operates
Learn more about Facebook's grant programme.
Instagram – The Instagram for Business COVID-19 Playbook
To support businesses facing difficulties and challenges adjusting to a new way of life and doing business, Instagram has created the Instagram COVID-19 Resource Directory.
The Directory includes the Instagram for Business COVID-19 Playbook which provides users with creative ways to keep their businesses alive and instructions on how to use the platform's latest features allowing people to support their favourite businesses: digital gift cards, food order and fundraising options. Read about these three features.
The Instagram for Business COVID-19 Playbook provides businesses with recommendations and tips on how to bring their communities together, replace in-store shopping with online shopping, educate and entertain customers.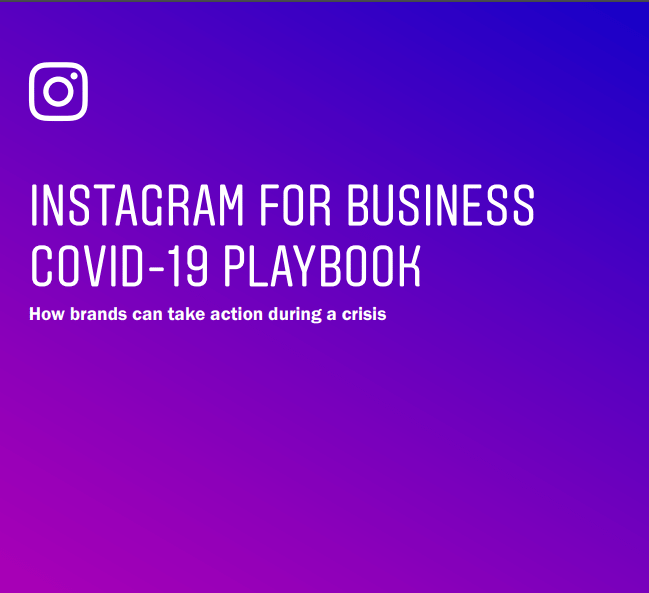 Bring your community together
Use the Instagram Live feature to bring your events online, host Q&A or find other ways to educate and entertain your followers. A Facebook Internal Data report released in March 2020 showed that Instagram and Facebook Live views doubled within a week in Italy.
Tips to make the most of your Instagram Live event:
Tease it on Feed and Stories before you go live;
Post your Live video to Stories when you're done so it shows up for 24 hours;
Save your Live video and upload it to IGTV.
Offer ways to shop online versus in-store
Here's how to replace your in-store shopping with online shopping:
Make sure your website URL is listed in your business bio on Instagram;
Use Shopping Tags so that people can shop your products directly from Feed and Stories;
Create visually engaging Stories around your products;
Promote your products on Feed and Stories.
If you haven't set up Instagram shopping for your business yet explore the guide here.
Educate and entertain your Instagram following
If you want to engage deeper with your audience, share long-form content to IGTV.
Tips on how to share your content on IGTV:
First, create content around topics related to your business and relevant to your customers;
Create serialized content to keep people engaged over a long period of time.
For more recommendations, tips and guides, check the Instagram for Business COVID-19 Playbook here.
LinkedIn – COVID-19-driven statistics, recommendations on how to stay connected to employees and customers and build trust through valuable communication
Since the beginning of the COVID-19 outbreak, LinkedIn has been following the activity within its platform closely and has released the following statistics:
In January and February 2020, the top 3 hashtags have been #marketing, #leadership and #business; in March 2020, these three have been replaced with #coronavirus, #covid19 and #marketing;
33% of posts are now related to coronavirus;
Searches for #remote working have gone up 3x in recent weeks;
The number of articles shared on the platform has grown by 2196% and the engagement rate by 2781%;
COVID-related posts published by pages have increased by 36%;
Members and companies are discussing remote working (19%), crisis management (12%) and social distancing (8%).
Your business can use these statistics as a starting point for creating valuable content to be published on its LinkedIn company page.
Here are 8 recommendations from LinkedIn that your brand should consider before diving into creating content:
Never lose sight of your customers' and employees' needs.
Demonstrate trustworthiness.
Bring your brand values to life.
Be supportive.
Be human.
Listen intently.
Be mindful of tone, timing, and delivery.
Look forward while keeping your finger on the pulse.
To support businesses and workforces worldwide during this difficult time, LinkedIn has created a coronavirus resource hub where the platform provides users with recommendations and tips on how to stay connected to employees and customers and keep their teams productive.
Stay connected to employees and customers
To help businesses stay connected to employees and customers, LinkedIn brings together insights and content ideas in this PDF.
The professional platform also recommends businesses to host virtual events with LinkedIn Live and LinkedIn Events.
Webinars are also a great alternative to in-person meetings and an essential tool for any business to talk to customers. If you are interested in hosting webinars, LinkedIn's playbook on webinar best practices provides you with helpful tips and best practices examples.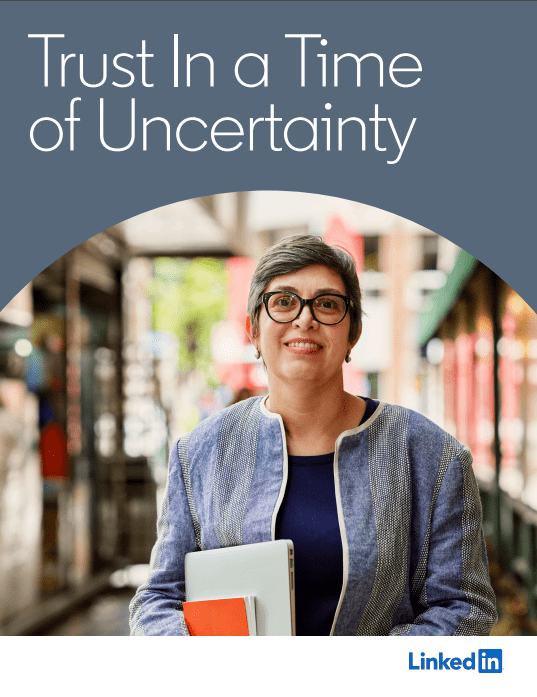 In a time of uncertainty, it's imperative that leaders build trust through valuable communication involving their employees, their customers and their shareholders. Leaders must communicate in a clear and consistent voice. In collaboration with Edelman, the global communications firm, LinkedIn has released an executive guide for business leaders who are looking to become valued communicators. Explore the guide here.
Join the Conversation
We'd love to hear what you have to say.
Get in touch with us on our LinkedIn Group, Facebook Group or Twitter.
3 Friendships That Changed The World
Today we celebrate the International Day of Friendship. To honour this day, here are 3 friendships that changed the world.
3 Friendships That Changed The World
Sergey Brin and Larry Page – co-founders of Google
The story of Google starts in 1995 when Sergey Brin and Larry Page met at Stanford University. Larry was considering Stanford for grad school and Sergey was already a student there, assigned to show him around.
The first meeting was not all sugar and spice and everything nice. They didn't see eye to eye most of the time, but having a common goal allowed them to struck a partnership a year later.
They began building a search engine that used links to determine the importance of individual pages on the web which they called Backrub. Their naming skills may have lacked inspiration, but they knew what their mission was:
Basically, our goal is to organize the world's information and to make it universally accessible and useful.

Larry Page
Although they were working out of their dorm rooms, their work attracted the attention of self-made billionaire and co-founder of Sun Microsystems, Andy Bechtolsheim who gave the dynamic duo a check for $100,000. This lead to the official birth of Google Inc in 1998. Receiving investment funds allowed Larry and Page to move their work into a garage, now famous, in Menlo Park, California. The garage was owned by Susan Wojcicki (employee #16 and now CEO of YouTube).
If what we are doing is not seen by some people as science fiction, it's probably not transformative enough.

Sergey Brin
Today Google has more than 60,000 employees in 50 different countries and makes hundreds of products used by billions of people across the globe. As of July 2019, Google's net worth is $864.49B, followed by Facebook ($570.184B) and China-based Tencent ($450.071B).
Google is a giant corporation and in 20 years since its founding, it had many ups and downs. Read about some of them in the article I wrote on the occasion of Google turning 20 in 2018.
Do you want to know where is Google heading?
Read this article: The Biggest Tech Acquisitions of 2018: Apple, Amazon, Google, Microsoft.
Bill Gates and Paul Allen – co-founders of Microsoft
Bill Gates wrote his first software program at 13 and graduated from school as a National Merit Scholar. He enrolled in Harvard College where he devised an algorithm for pancake sorting as a solution to one of a series of unsolved problems presented by one of his professors. Gates' solution held the record as the fastest version for over thirty years; its successor is faster by only one per cent. In 1974 Bill dropped out of school and joined Paul Allen who was working at Honeywell.
Success is a lousy teacher. It seduces smart people into thinking they can't lose.

Bill Gates
Two-years Bill's senior, Paul Allen shared his passion for computers. After graduating from Lakeside School which Bill also attended, Paul went to Washington State University but dropped two years later to work as a programmer for Honeywell. He convinced Bill to drop out of Harvard and start their own computer company – Microsoft. Paul came with the name which is short for microcomputer software.
In 1975, childhood friends Bill Gates and Paul Allen founded Microsoft, a technology company which in the mid-80s rose to dominate the personal computer operating system market with MS-DOS.
As long as we work together, with both urgency and determination, there are no limits to what we can achieve.

Paul Allen
Today Microsoft has subsidiaries in 120 countries all over the world and over 144,000 employees. Since its founding 44 years ago, Microsoft has grown and developed in various directions like gaming, conversational AI, machine learning and bot development to name just a few. The company is also developing #techforgood.
As of April 2019, Microsoft is the third company to hit the $1 trillion market valuation, following giants Amazon and Apple.
Kevin Systrom and Mike Krieger – co-founders of Instagram
Kevin Systrom was introduced to computer programming in high school. He graduated from Stanford University with a bachelor's degree in management science and engineering. While a student at Stanford, Kevin met Mike Krieger, a fellow Stanford student who was studying symbolic systems.
If you've got an idea, start today. There's no better time than now to get going. That doesn't mean quit your job and jump into your idea 100% from day one, but there's always small progress that can be made to start the movement.

Kevin Systrom
Kevin worked at Google for two years on various products (Gmail, spreadsheets etc) before starting a new app called Burbn, which combined location check-ins and popular social games. He also came up with a photo filter to hide the inferior quality of photos taken by an iPhone4 camera. Together with Mike, he began working on Burbn, the prototype for Instagram.
Hearing 'no' a lot of times usually tells you either you're crazy or you're on the right track, and you don't know which one it is until you finally launch.

Mike Krieger
Kevin and Mike launched Instagram in 2010 and a month later the app had 1 million users and a year later, 10 million users. Facebook acquired Instagram in 2012 for $1 billion.
Read more: The Story of Instagram and WhatsApp Founders Leaving Their Facebook Acquired Companies
Join the Conversation
We'd love to hear what you have to say.
Get in touch with us on Facebook and Twitter.
Facebook Down For 14 Hours
On Wednesday, March 13, 2019, Facebook, Messenger and Instagram were down for almost 14 hours.
It is believed to be the biggest interruption ever suffered by the 2.32 billion users social network. People took to Twitter to express their outcry and soon #FacebookDown was trending.
According to downdetector.com, the outage was reported in the United States, Europe, Japan, Manila, Australia and New Zealand.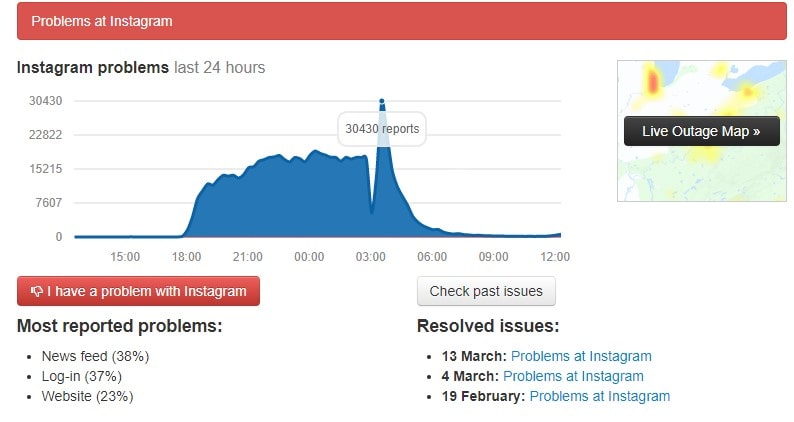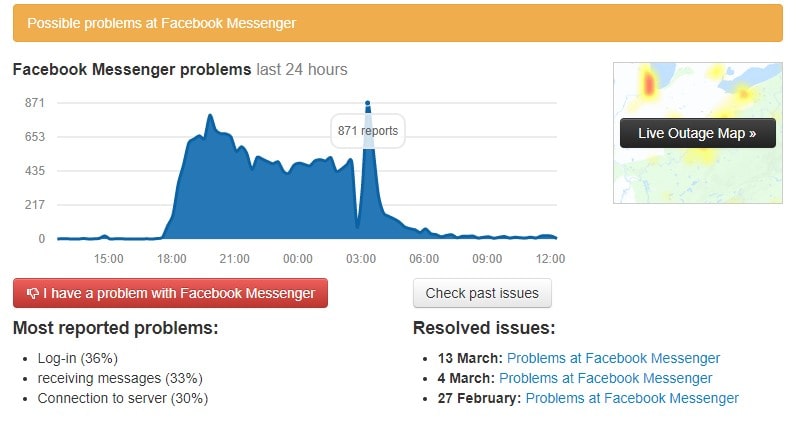 At the time of this article, the three social media giants are back to business as usual.
Facebook hasn't issued a statement explaining the source of the outage yet.
Yesterday at 9 p.m., Facebook expressed awareness related to the situation and cleared the rumours regarding a virus attack:
We're focused on working to resolve the issue as soon as possible, but can confirm that the issue is not related to a DDoS attack.

— Facebook (@facebook) 13 martie 2019
Some experts suggest an accidental BGP routing leak from a European ISP to a major transit ISP, while others point to a mistake in programmatic automation.
More likely a cause of this nature would be due to a mistake in programmatic automation and various health checks that they perform to ensure optimal functionality for users. If I had to conjecture, I would suspect that the outage today was likely due to a flaw in the code that controls such functions on a high-level business wise. Consider that the impact was across several Facebook-owned services, therefore, the likelihood of them trying to be efficient in their code and its centralization for many services is more likely the root cause.

Tom Thomas, a Tulane University adjunct faculty member (via Techcrunch.com)
It is estimated that yesterday's outage cost Facebook around $76 million in advertising revenue.
7 Tips on How to Use Instagram Stories to Drive Traffic to Your Website
Until two years ago, Instagram was not a great tool to drive traffic to a company's website because it offered just one link in bio. But since 2017, Instagram added a very useful feature to Instagram Story – the Swipe Up. So if your account has more than 10.000 followers (it's mandatory), you can use the Swipe Up feature to input a hyperlink to your website.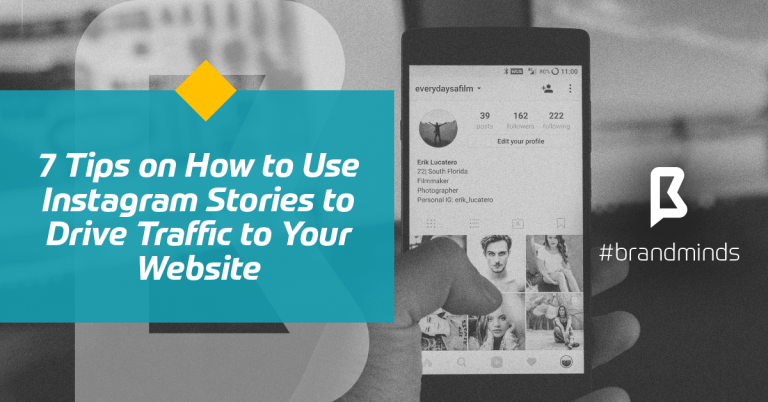 If you are a marketer looking to increase your website traffic through Instagram Stories, this article is for you.
Instagram gives you the tool to redirect your Story viewers to your website, but you need to put in the work and give them a good reason to swipe up.
Your powerful duo:
Content + CTA
Just like Batman teams up with Robin to fight Gotham's villains, you have your own powerful couple to leverage on Instagram Story: content and CTA.
First, think backwards and start with the end: what content do you have on your site which you need to attract traffic to?
Second – take your time and craft a powerful CTA to direct the viewers to your content.
You need to give them a reason to Swipe us: use emotions, psychological incentives (like Cialdini's 6 principles of influence and persuasion).
7 tips on how to use Instagram Stories to drive traffic to your website:

1. Swipe up to Sign up
If you want to increase the number of your newsletter's subscribers, a Swipe Up Instagram story is a great tool.
Tell your viewers what they get if they subscribe to your newsletter and make it worth their effort.
Does your newsletter help them improve their skills?
Are you providing inspiration or education through your newsletters?
When writing the CTA keep in mind the WIIFT rule – what's in it for them.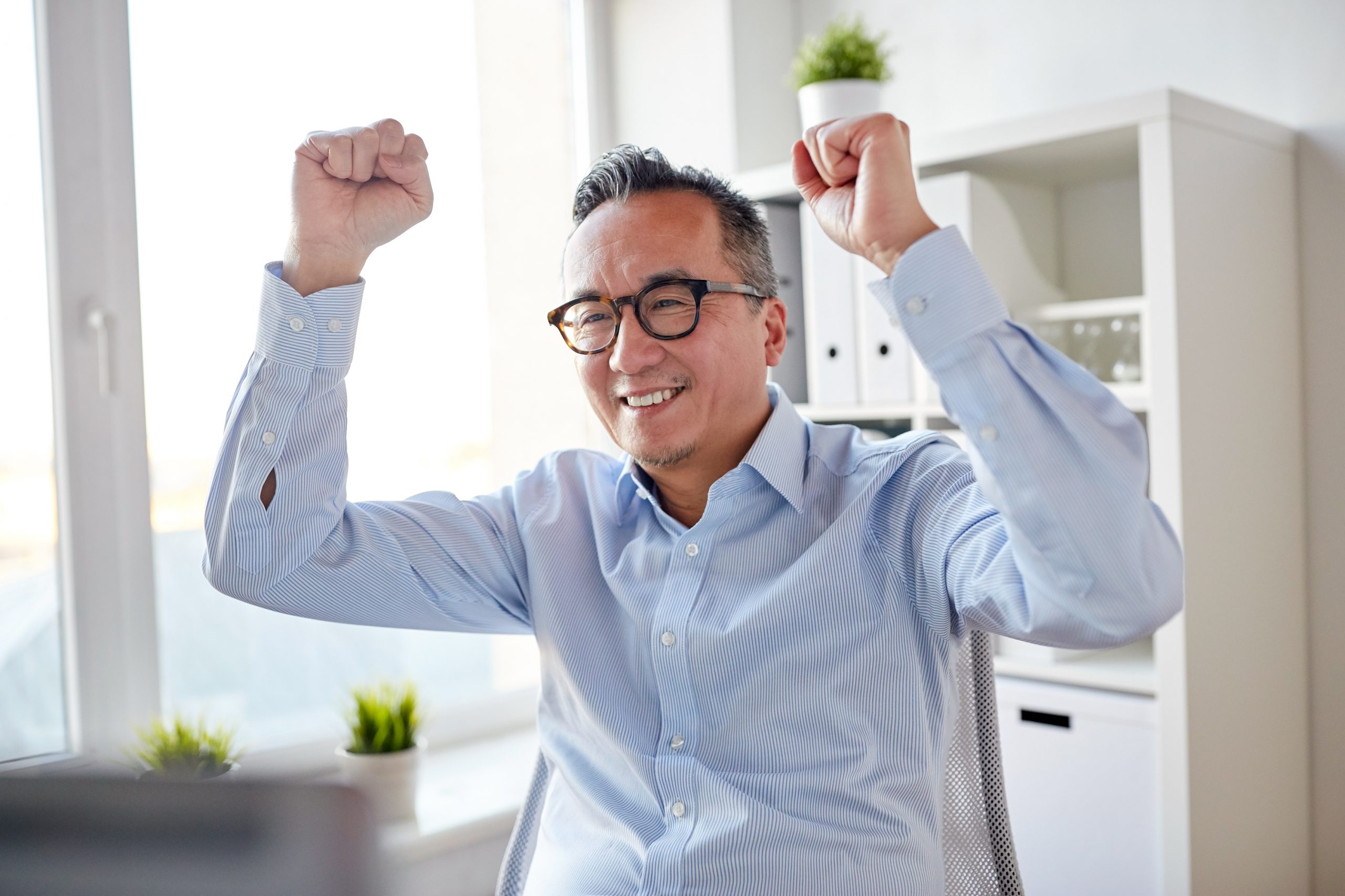 2. Swipe up to Win
People like to win.
Whether it's a discount, a free product or service, a link to a free webinar, a ticket to your event or an opportunity to win a prize, leverage the Instagram Swipe up to meet your objective.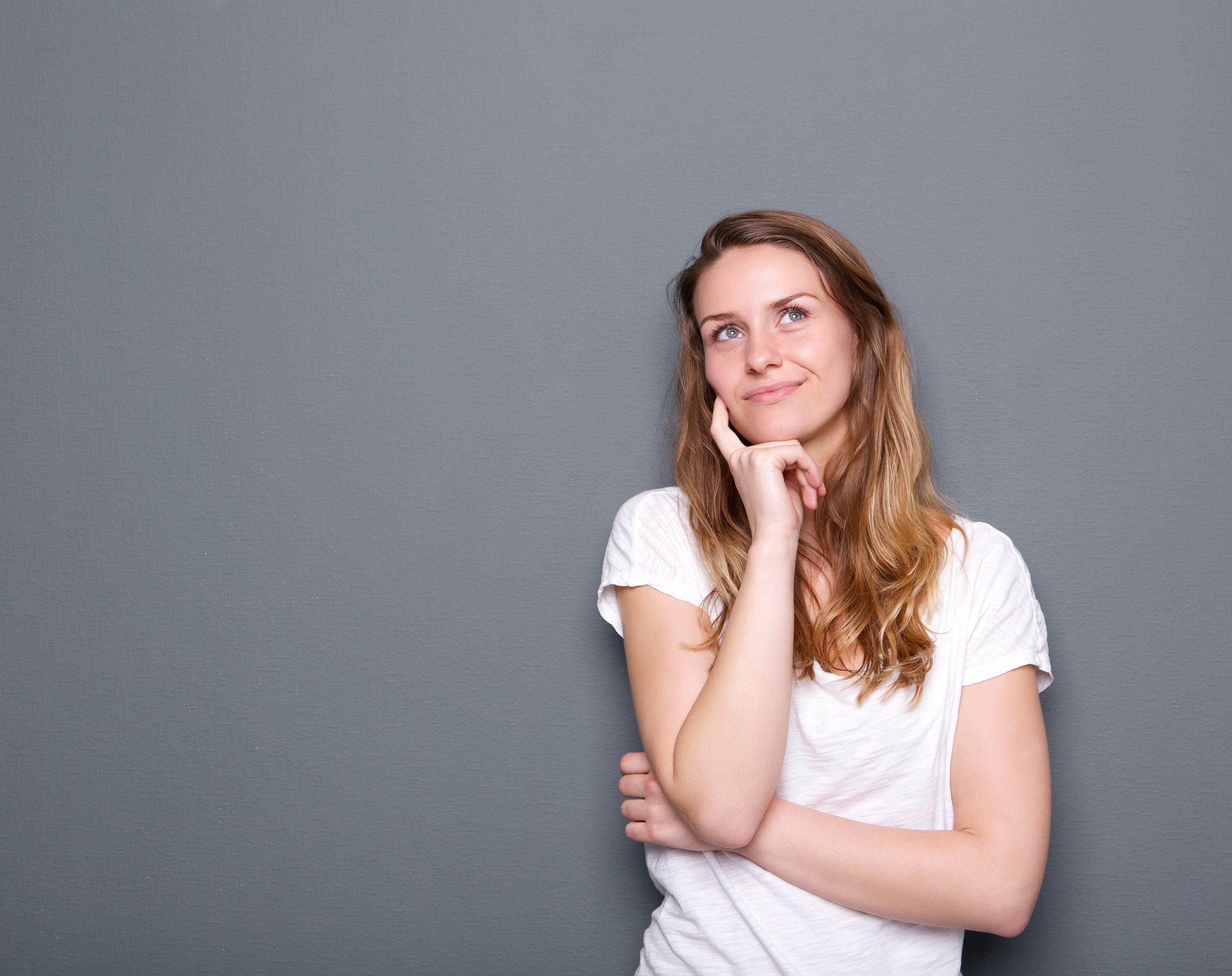 3. Swipe up to Learn or Discover more
Let's say you want to attract attention to your latest article on your company blog. In order to achieve that, get great at designing teasing visuals.
Tell them a surprising aspect or fact you are talking about in your article and invite them to read the whole story on your website.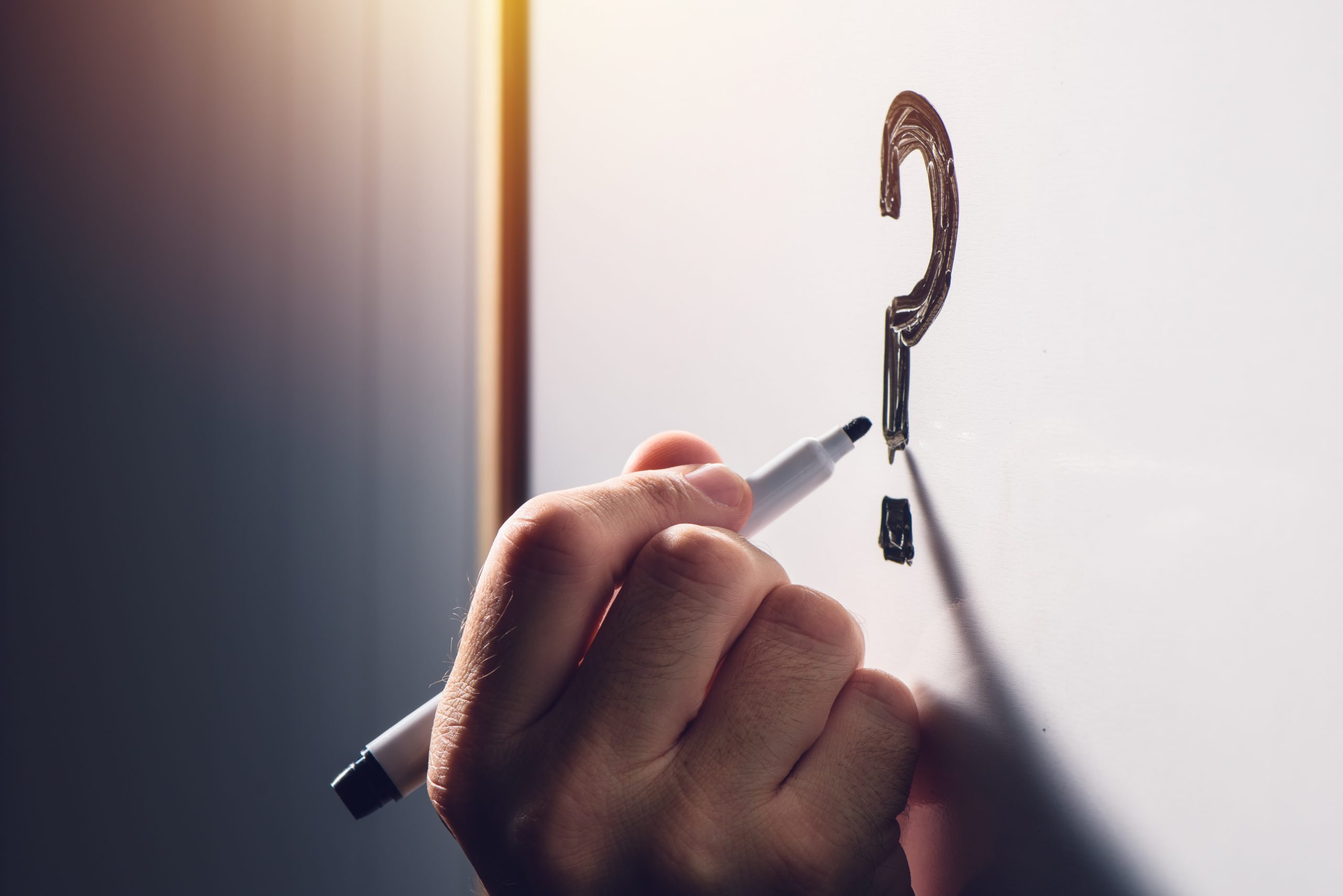 4. Swipe up to find more about Yourself
Learning new things about ourselves is a never-ending endeavour.
That's why quizzes are so appealing: from discovering our psychological profile to which Game of Thrones character we resemble to.
Quizzes leverage our curiosity and are fun to take.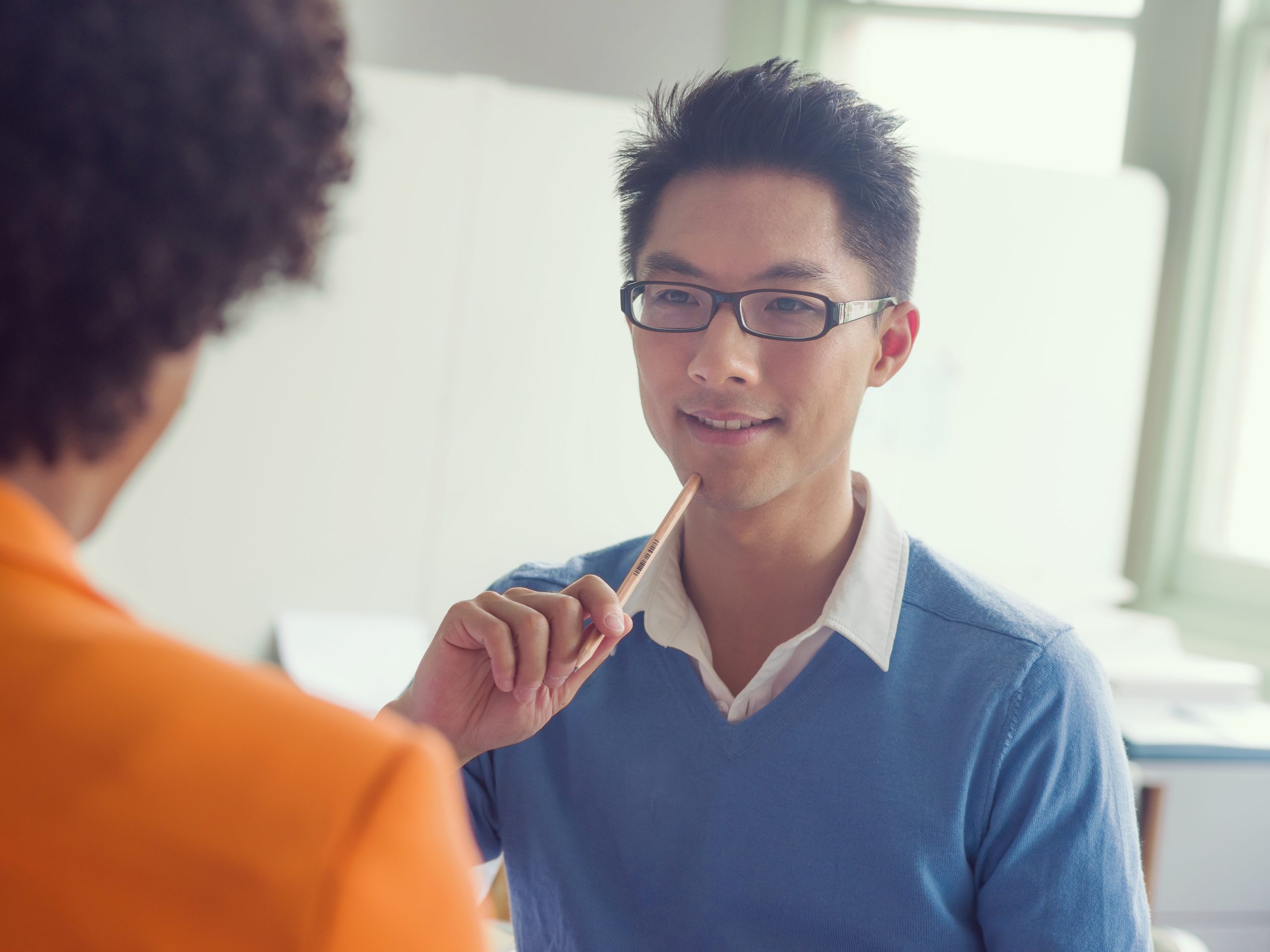 5. Swipe up to tell us your Opinion
Your audience is always happy to give you insight or help you choose. Speaking their mind makes your audience feel heard and valued. That's a great way to increase brand engagement, loyalty and stay top of mind.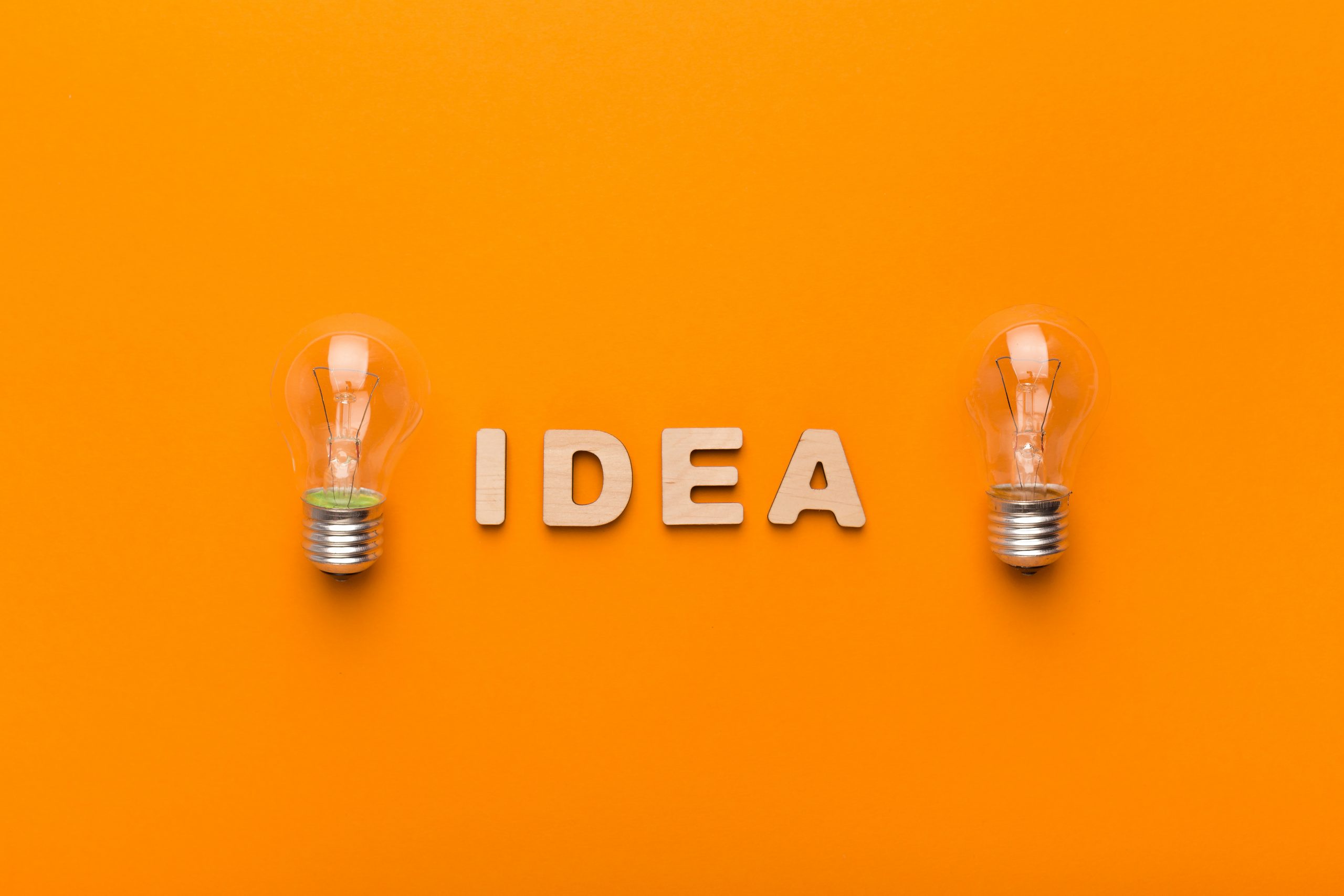 6. Swipe up to get inspired
Are you looking for DIY decorations for this year's Christmas tree?
Or maybe you want to delight your family with a new food recipe?
If you have such content on your website, use the Swipe Up feature to help your followers discover it.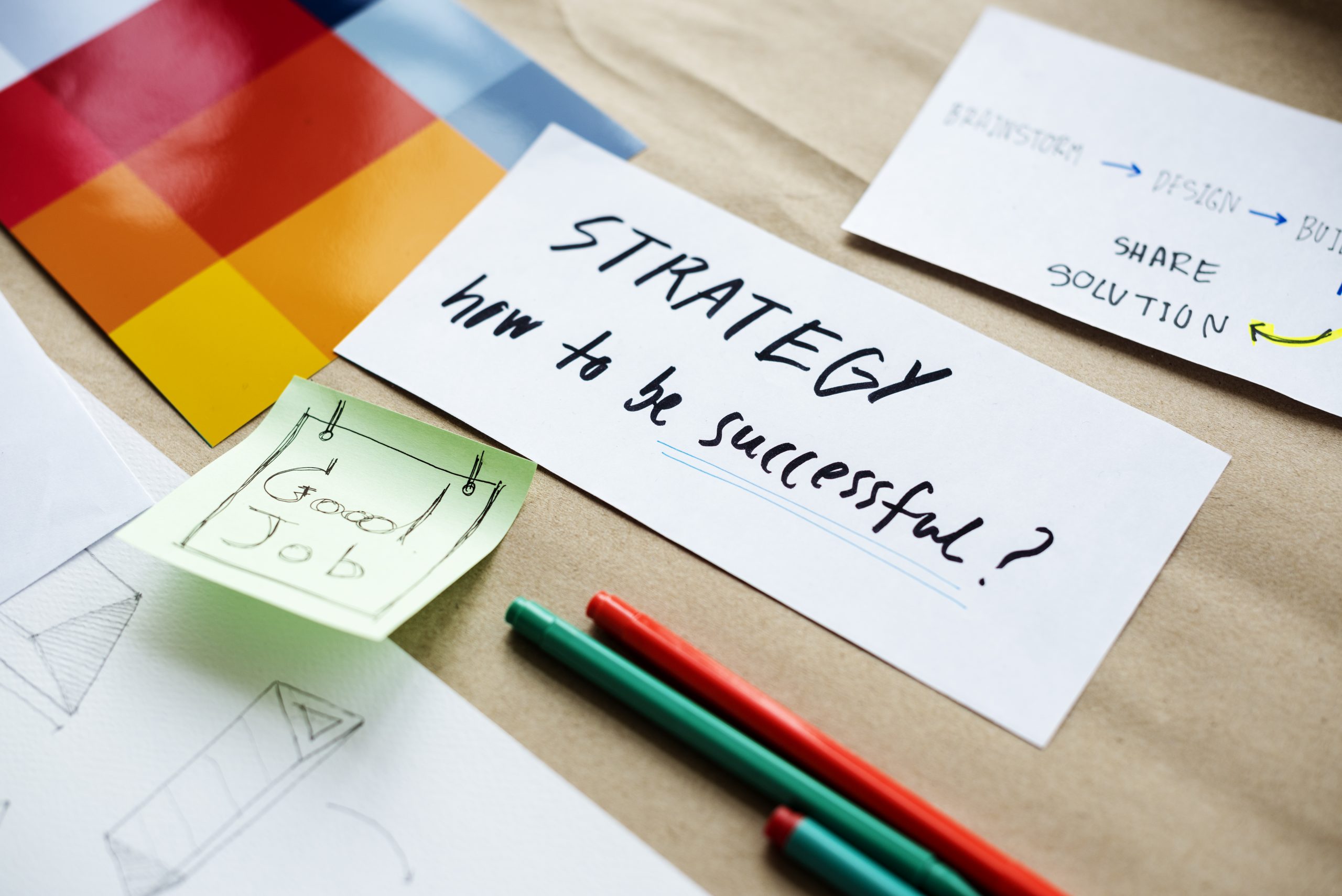 7. Swipe up to How-to
The How-to content is very appealing to your audience because of its practicality. People love to increase their knowledge of how to do one thing or another. So if your website provides this type of information, make sure to feature it in your Instagram Stories.
7 Creative Instagram Feeds to Draw Inspiration from
Are you looking for ways to spruce up your Instagram feed?
If you are a marketer or brand manager in need of inspiration, this article is for you.
Here are 8 creative Instagram feeds you will love and be inspired by:
1. Elsie+Emma A Beautiful Mess
@abeautifulmess
Elsie and Emma are two sisters in love with everything involving home decor. On their Instagram account they share home decor projects, homemade decorations and themed food recipes. Their feed is visually pleasing by using photos with the same soft colours, shades and tones which give their account unity.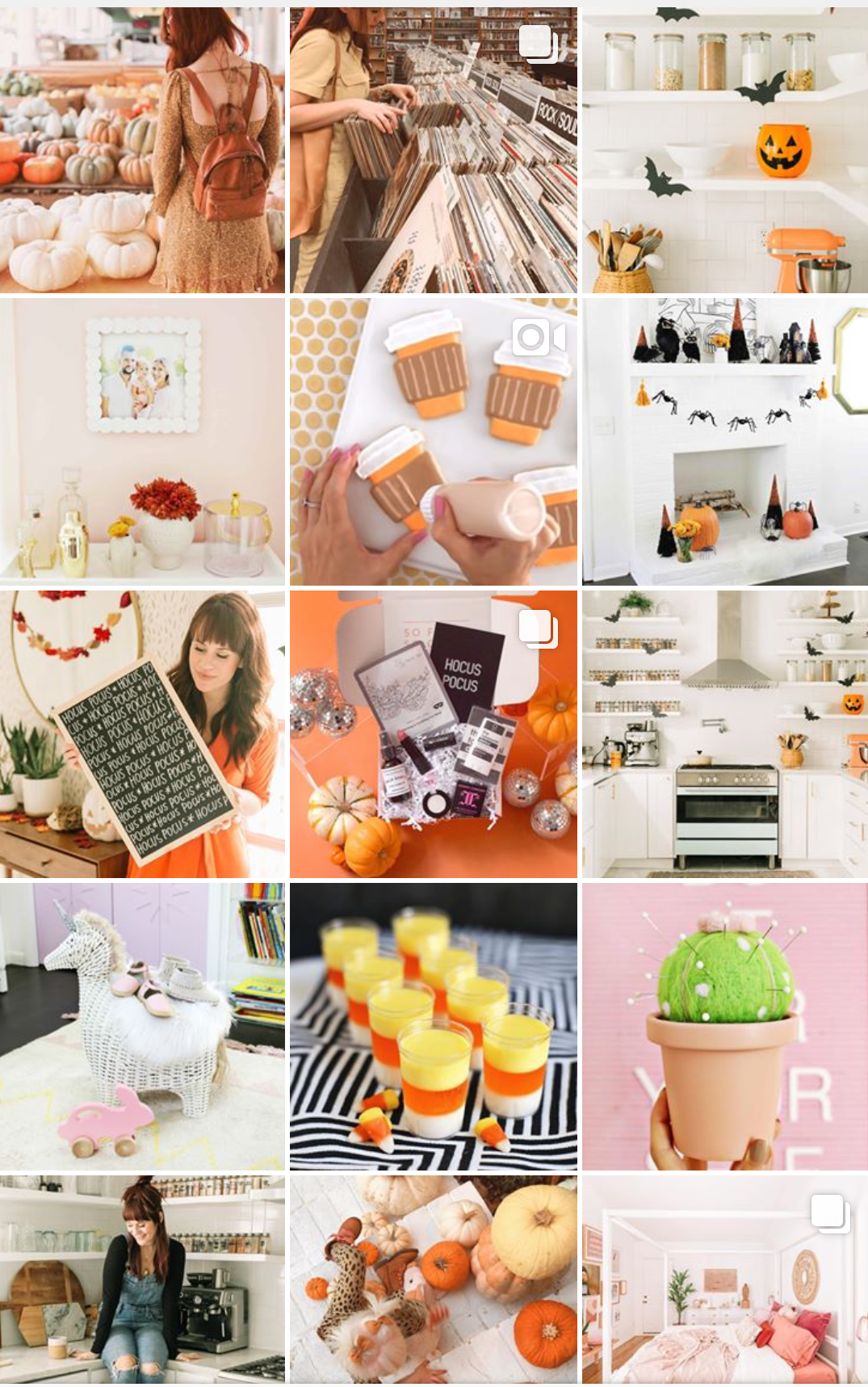 2. Pantone
@pantone
Since 2000, the Pantone Color Institute declares a particular color "Color of the Year". For 2018, the institute chose Ultra Violet, which was described by Leatrice Eiseman, the director of the institute, as "a dramatically provocative and thoughtful purple shade" which "communicates originality, ingenuity, and visionary thinking that points us toward the future".
The Pantone Instagram account crafts its beautiful feed through user-generated content.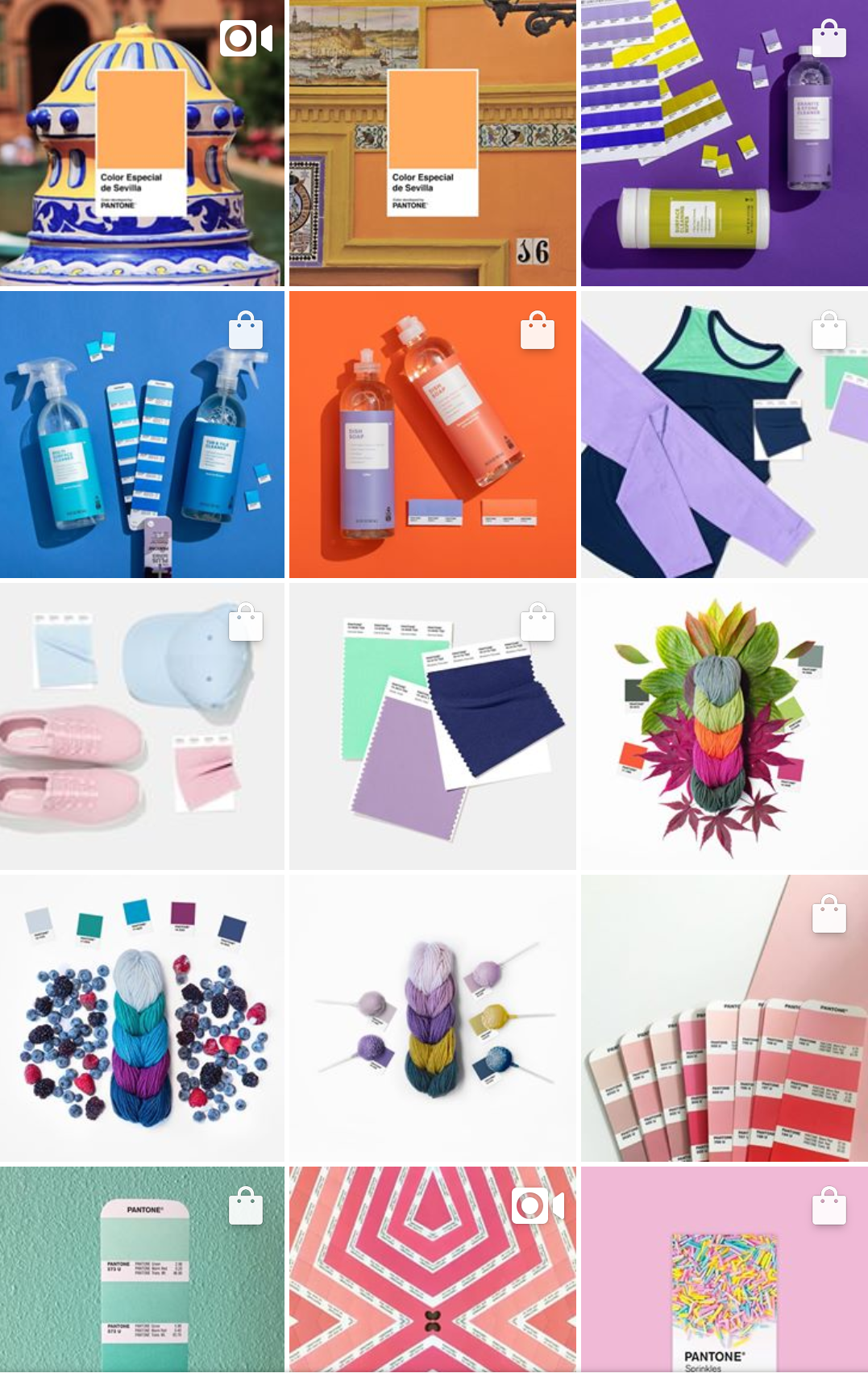 3. Venture Onward 
@christianwtsn
Venture Onward is the Instagram account of a small branding agency dedicated to preserving the practices of early 1900′ in relevant fields of expertise: photography, branding, writing, design, and archiving. The agency was founded by Christian Watson, talented illustrator and gifted photographer.
Their Instagram feed is a mix of Christian's illustrations and beautiful landscapes, portraits and still life photographies. The feed has a lot of dark, brown and grey tones balanced by whites.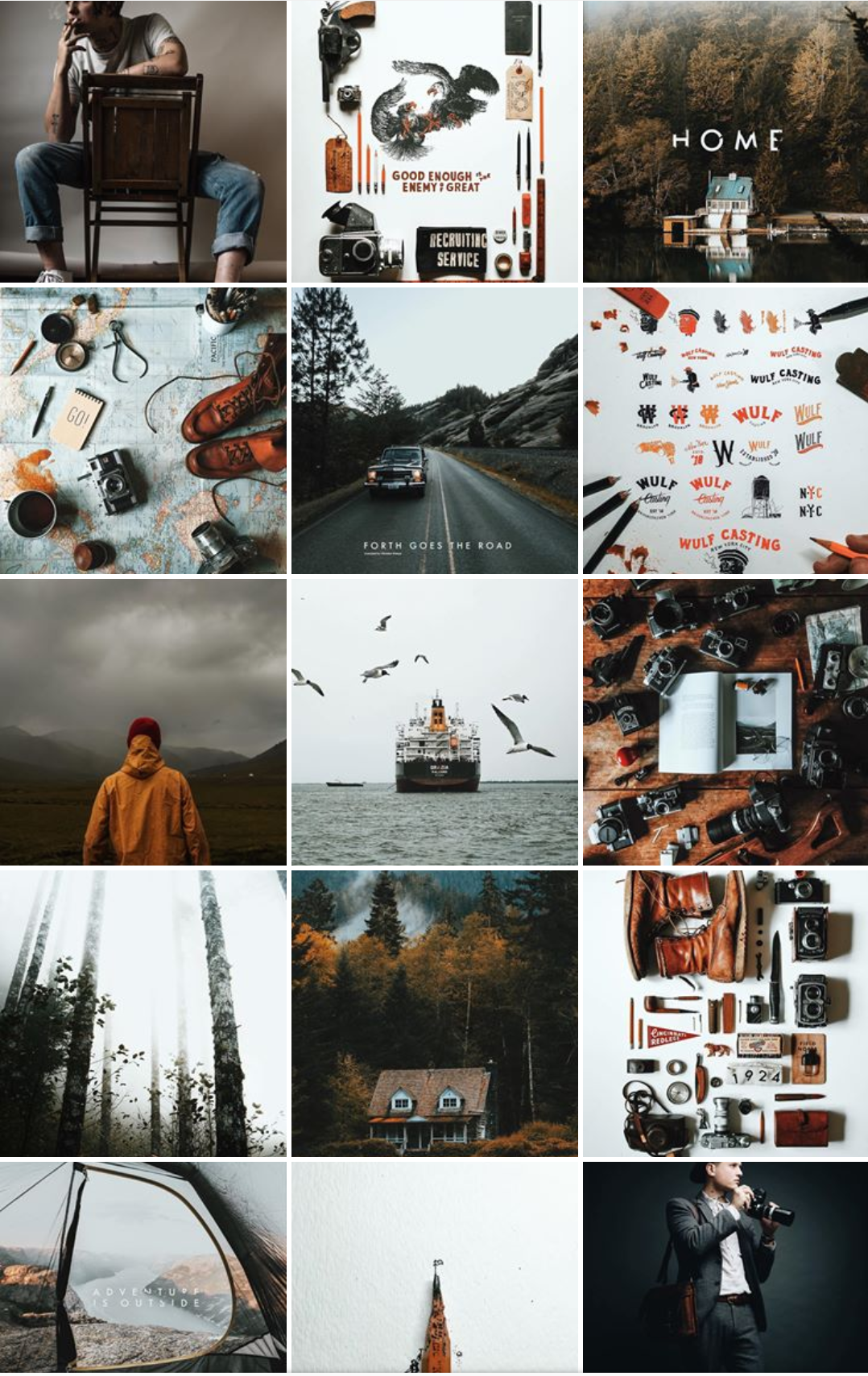 4. Soulminimalist
@soulminimalist
Soulminimalist features artists whose images illustrate minimalism, a concept in the art world. Minimalist photography is a simple but dramatic way to capture images. This Instagram feed is certainly very different than the exuberant and vivid colored feeds of other creators.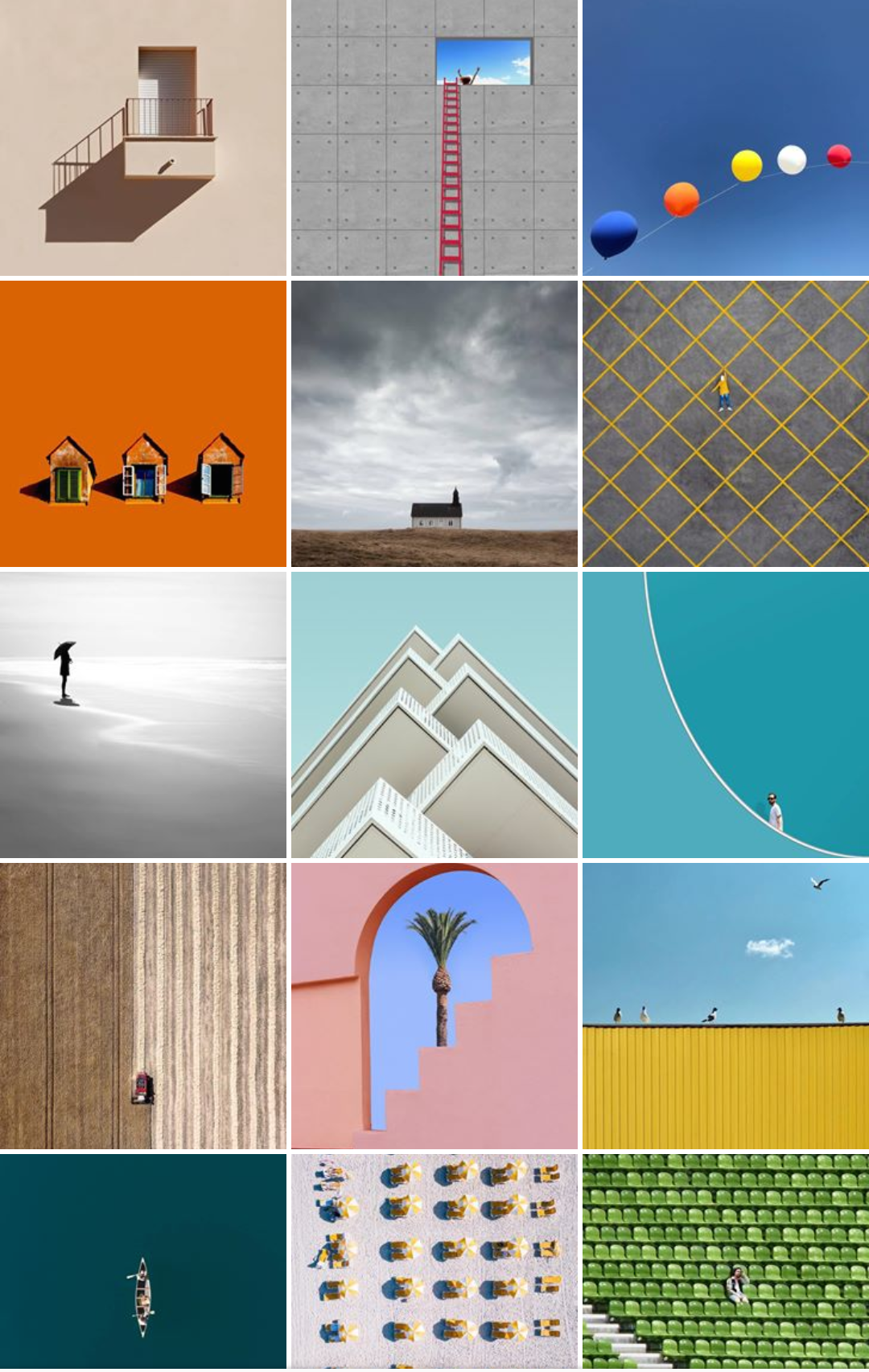 5. Lana Dumitru
@LANADUMITRU
Lana Dumitru is a Romanian digital artist and fashion designer who creates surreal futuristic clothing. Lana is an innovative designer experimenting with camouflage, modern technology and traditional patterns. She describes her clothes as "wearable opinions".
Lana's Instagram feed stands out by using the puzzle effect.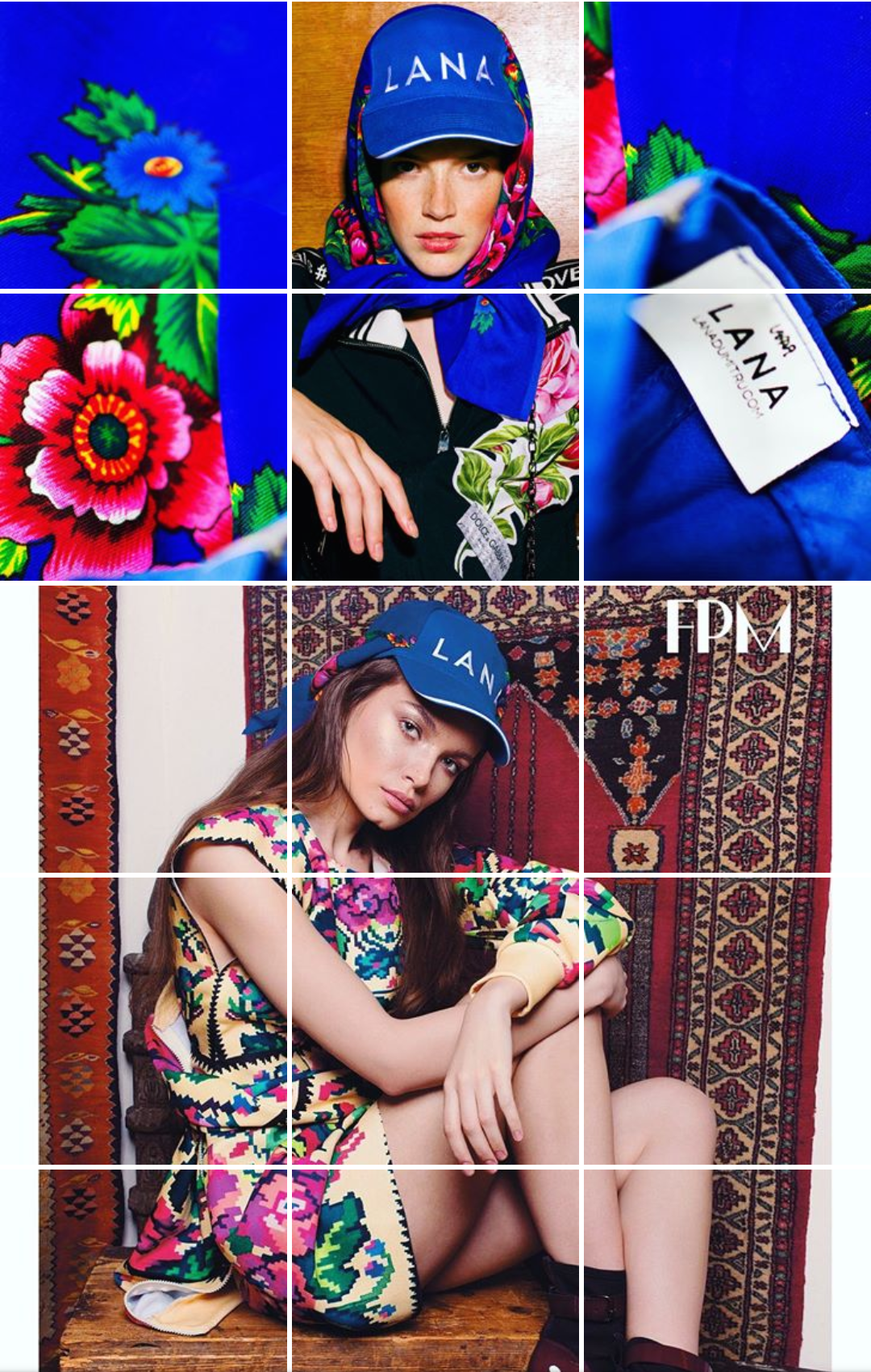 6. Carolina F.
@cart0lina
Carolina Fragapane is an Italian graphic designer with a stunning Instagram account. She combines the puzzle grid with moving photos (cinemagraphs) like this one:
Her feed is one never-ending still life photograph with unexpected visual surprises!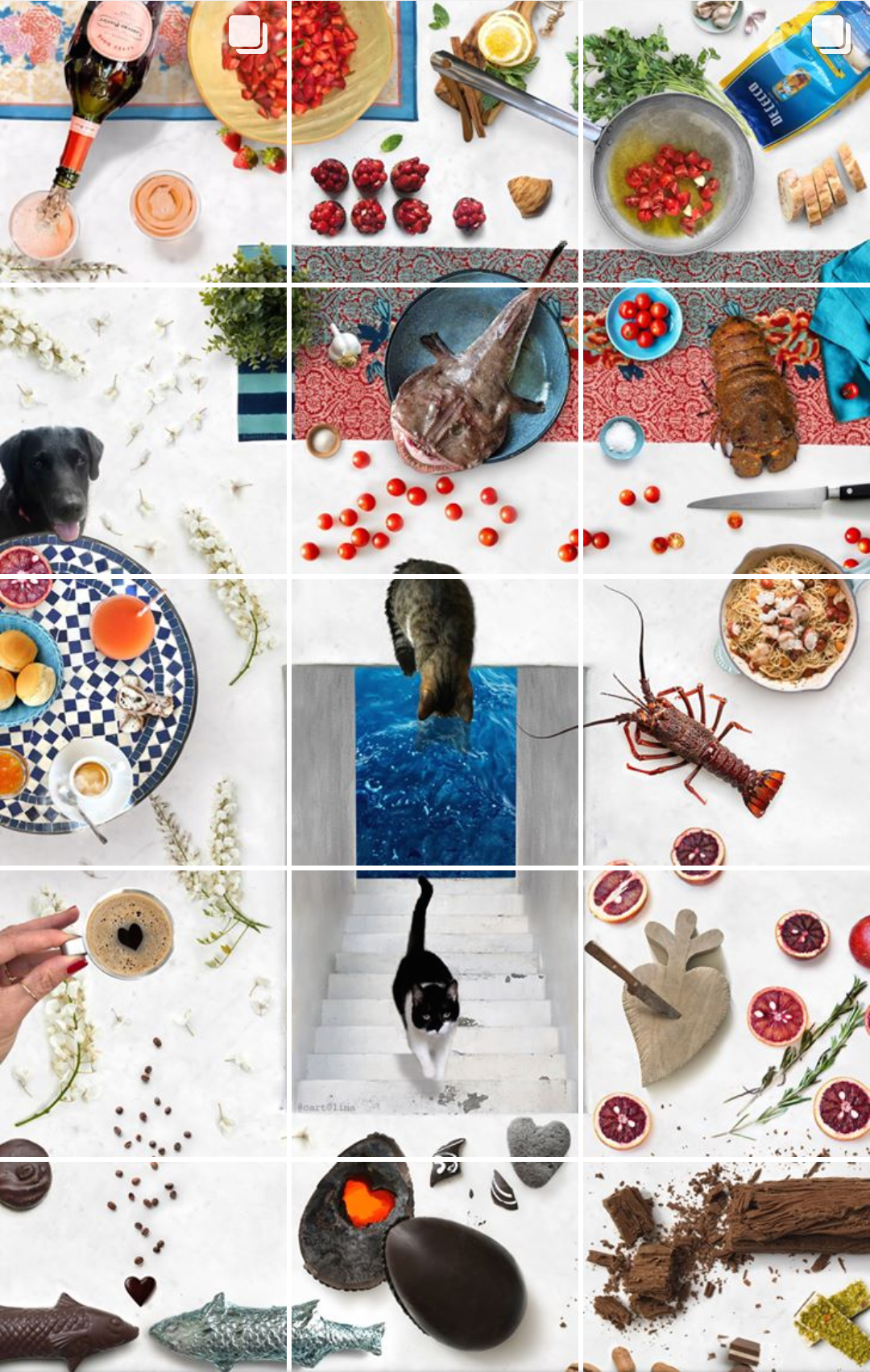 7. Subway Doodle
@subwaydoodle
The Subway Doodle account features illustrations drawn on photographs taken in the subway. The illustrations depict blue monsters living among the people riding the subway. The author of these original illustrations has maintained his anonymity. His work has been featured in publications and digital media around the world.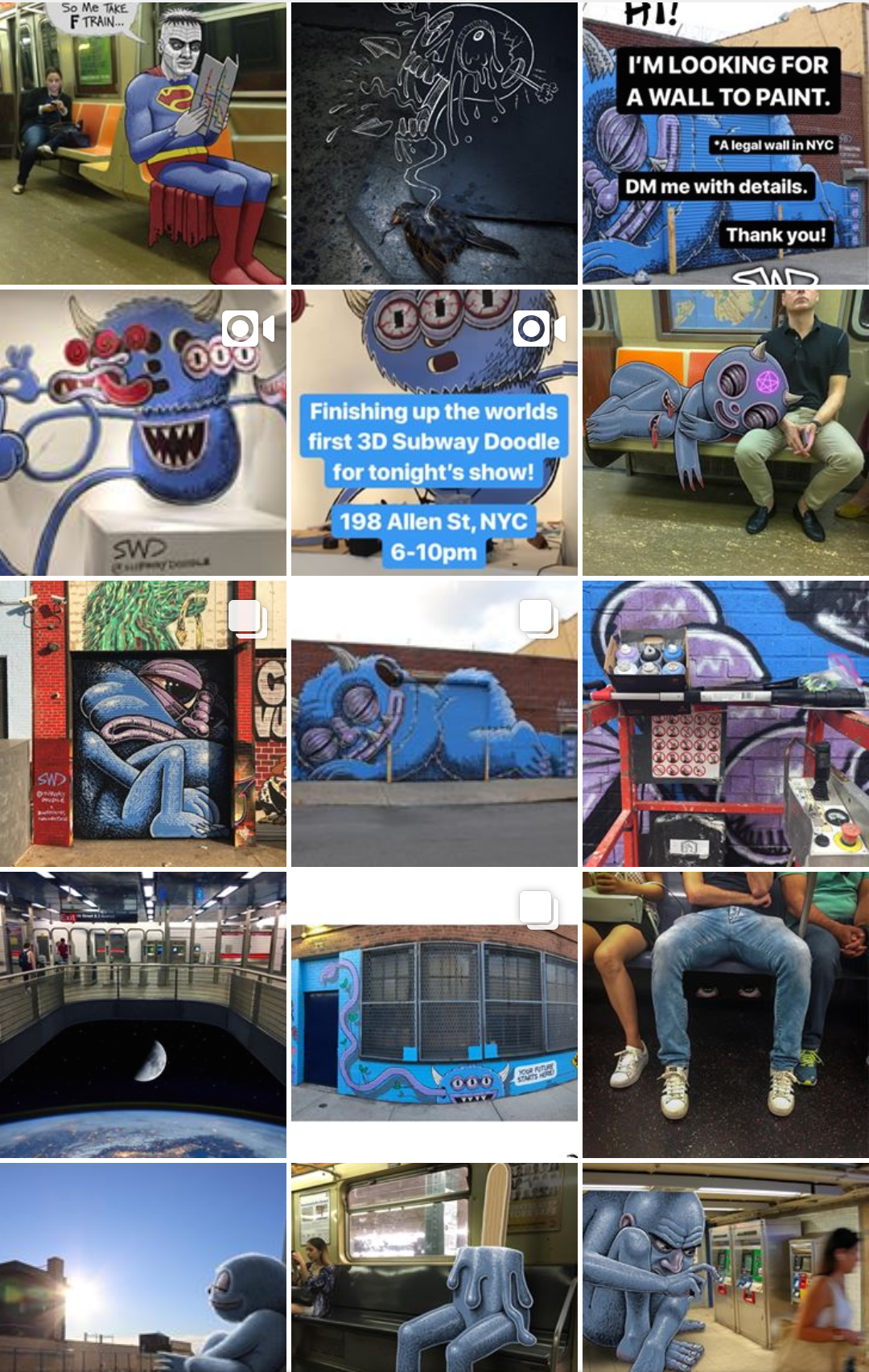 Miquela, the Non-Human Influencer on Instagram
Miquela's Story
Miquela is 19 years old, she is a musician living in LA and she calls herself a robot.
Her Instagram profile has 1,4 million followers.
She uses the highlights feature to post diary pages addressed to her followers. Here she wrote about her life story: how she was built by a company in Silicon Valley called Cain Intelligence with the purpose of being a servant to the rich. She was then rescued by a couple, Trevor and Sara who became her managers and her family giving her a home, a career, "pretty much everything I have".
When she started her Instagram account, back in 2016, she didn't came out to people that she was not a human, but a robot.
She knew she was different and because of that she was afraid people would hate her and reject her. So she kept quiet about her true nature. Until another robot, Bermuda hacked her account and forced her to "reveal my true self to the world."
A period of rebellion followed, quite typical to any teenager: she left home, got a tattoo, she felt sad, alone and for a while she isolated herself from the world. She eventually came back home to Trevor and Sarah and life got back to normal:
"Coming back home wasn't easy, but it just felt right. Now that I'm feeling like myself again, I can be there for other people and give my full self to my art."
She is aware that being forever 19 may be fun but it is also a strange feeling, which "freaks her out". But there is a reason she chose to be 19:
"I wanna get good at being 19, so I can help people going through the hurdles of being young in the world right now. Feels like there's not much hope for the future as there was in other generations. I'm setting an intention right now to help make everything feel possible at 19 again."
Trevor and Sara, her "parents" have drawn her story with the purpose of humanizing her.
Her experiences have also allowed her to become a supporter of various social programs, which are mentioned on her Instagram profile. Being different from other people and afraid to come out as a robot is a parallel to the life experiences of gay people. She is 19 years old and very much like any teenager out there: a little rebellious, doing what other 19 year-olds do, learning to drive, crushing pool parties with her friends a.s.o. It helps young people feel connected to her.
View this post on Instagram
Miquela's career
Miquela has released several songs; the latest is a collaboration with Baauer, music producer and is called Hate Me. In her own words, the song is about the consequences of being different and the repercussions of being yourself online.
"I have to let myself feel the pain from what people say about me. The only difference is now I'm owning the hurt. I don't care anymore. (..) I'm going to be the greatest artist of my generation. So go ahead and hate me."
"So what if she's not real?"
Many fashion magazines profiled her including the famous Vogue Magazine where she was the subject of a whole article. The article's author heralded Miquela as being the influencer able to shake up the fashion industry even though she is not real. She also did an Instagram takeover for Prada as part of Milan Fashion Week.
Miquela's presence triggers a wide range of emotional responses
Miquela is actually part of a digital art project along with her friends of the same nature, Bermuda and Blawko22. But because she introduces herself as robot, people are confused.
Comments on her posts range from appreciation of her beauty, people expressing interest in her clothes, discussions about her body to downright hate or love.
I'm confused
This is weird
I hate you
I love you
This has gone too far
Has anyone ever seen her because I need to know is she is real
I'm scared
She is just digital art that many people have made videos recreating. I say unfortunately because it would be amazing if technology & robotics had gotten this far! But they haven't quite yet. I guess it's fun to believe in stuff like this as a kid, though..
So she's a robot????!! I don't understand
I love robots
Dude we really are in the future
Non-humans should not have Instagram accounts
She's not a robot, she's just ridiculously smart
Is Miquela a social experiment?
We don't know. If she is, this experiment reveals what we already know: people are mean towards people that are different. Although Miquela is only a computer-generated image, some people ironically react with the same hate as if she was human: they crack jokes on her being a robot (your cousin is a toaster). She takes her mission of raising awareness on social issues very seriously, but these people diminish her actions' value by subjecting her to ridicule.
"I understand that I'm different from you all. I'm just confused as to why you feel the need to remind me of it, every second of every day. You're all probably like just 'shut up and look cute, robot girl'. No thanks. Not gonna do it."
The Story of Instagram and WhatsApp Founders Leaving their Facebook-acquired companies
The Story of Instagram's Acquisition
In 2010, co-founders Mark Krieger and Kevin Systrom had a great product – Instagram, where users can tell their stories through photographs.
One week following its launch, Instagram had 100.000 users and by December, 1 million users.
There's no doubt – Instagram was the rising star of photo-focused apps. The powerful duo worked by having complimenting skills: Krieger loved working on the technology and engineering side while Systrom focused on product and design.
They knew the future of Instagram was bright so they came to the conclusion they needed help to grow faster. Facebook monitored Instagram's meteoric rise closely with good reason – its position as the heavyweight of the social media landscape was coming under threat. When the occasion presented itself, Facebook didn't miss it and moved to acquire Instagram in 2012 for $1 billion. Both parties were happy with this acquisition: on one hand Facebook's almost endless resources and infrastructure provided the fuel for Instagram's growth and on the other hand Facebook managed to eliminate a powerful competitor while gaining access to a large pool of young users.
"The whole idea of joining Facebook was that we could scale way more quickly than we would independently. So if that is your goal, I think we've fulfilled that, and then some. If your goal, on the other hand, is not to have a billion dollars but two, or three, or four or whatever, well, good luck spending it. That's not what makes you happy in life."

Kevin Systrom via cnbc.com
Both Krieger and Systrom anticipated that, by selling to Facebook, they could let Facebook handle the tedious organisational aspect of running a company, while they focused on the parts they loved most: building products.
The acquisition took Instagram to a whole new level. The number of employees grew from 13 to 550+. They launched new products and features and monetized the platform by running ads. Instagram soon generated close to $8 billion in ad revenue. The Stories feature launched and it quickly overtook Snapchat Stories, which served as inspiration.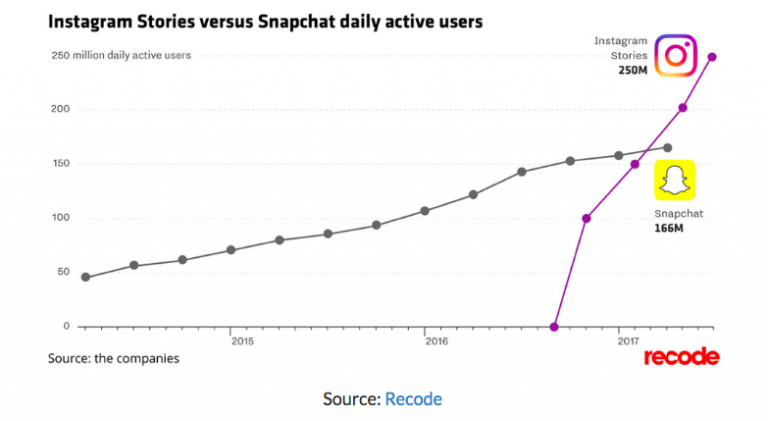 In early 2018, Instagram announced it had finally hit a billion users worldwide.
At the time of the acquisition, Zuckerberg declared his commitment to running Instagram independently.
Recently, Krieger and Systrom became reportedly frustrated due to their creative independence being eroded. Although neither one of them went public on this subject, they may have felt Facebook was changing its story: instead of sustaining Instagram's growth, the social media giant was apparently using the platform to slingshot itself.
Sources estimated Instagram was currently worth more than $100 billion and on track to provide Facebook with $20 billion in revenue by 2020. The decision of both co-founders to leave the Facebook-owned Instagram was not surprising to those looking beyond Mark Zuckerberg's lofty words of "connecting the world".
What does the future of Instagram look like?
Analysts are saying that Instagram's bright star is growing colder – the platform is most likely to become "a product division of Facebook than an independent operation".
The story of WhatsApp's Acquisition
Jan Koum started WhatsApp in 2009 after he got annoyed that he was missing calls when he went to the gym. Later that year, he brought Brian Acton to the company. By 2013, WhatsApp had 200 million active users and a staff of 50. The company's values are heavily influenced by Koum's childhood life in communist Ukraine:
• Protection of users' privacy through powerful encryption codes (the company doesn't have any information on its users);
• It doesn't read users' messages;
• No adds-policy.
Because WhatsApp doesn't store its users personal information, delivering adds to them is out of the equation. In our world, the world of giant tech companies (Google, Facebook) which store users' personal data and sell it to advertisers, such company values seem quite odd and very out of place, while terribly correct.
In 2014, WhatsApp was acquired by Facebook for $22 billion.
When the Facebook acquisition of WhatsApp was announced, many questioned the company's capacity to remain true to its values. Here is Jan's statement on the WhatsApp blog:
"Respect for your privacy is coded into our DNA, and we built WhatsApp around the goal of knowing as little about you as possible: You don't have to give us your name and we don't ask for your email address. We don't know your birthday. We don't know your home address. We don't know where you work. We don't know your likes, what you search for on the internet or collect your GPS location. None of that data has ever been collected and stored by WhatsApp, and we really have no plans to change that."
As with Instagram, Facebook promised WhatsApp autonomy and independent operation. Both Brian Acton and Jan Koum were assured that WhatsApp wouldn't have to run ads or merge its data with Facebook's earlier than 5 years. But apparently Facebook changed its mind.
In its interview with Forbes, Acton claims Facebook used him to get the acquisition past EU regulators by convincing them that a data merge between the two platforms would not take place. Two years later, Facebook managed to connect WhatsApp and Facebook user accounts, which lead to a $122Million fine from the EU.
In 2017, WhatsApp announced the introduction of new features to make it easier for people to communicate with businesses over the messaging platform: the WhatsApp Business App. Business looking to use the new app will pay to send certain messages.
Talking about Mark Zuckerberg and Sheryl Sandberg, Acton said:
"They are businesspeople, they are good businesspeople. They just represent a set of business practices, principles and ethics, and policies that I don't necessarily agree with".

Brian Acton via forbes.com
Brian Acton left in late 2017 due to disagreements over how to monetize their anti-ads messaging platform. Acton said he tried to push Facebook towards an alternative, less privacy hostile business model for WhatsApp. He suggested a metered-user model in which the user is charged a tenth of a penny after a certain large number of free messages were used up. Mark Zuckerberg and Sheryl Sandberg were dissatisfied with his proposal. Consequently, Brian chose to leave the Facebook-owned messaging platform, losing $850 billion. He later joined the #deleteFacebook movement. The same year, WhatsApp reached 1 billion users daily.
"Dealing with ads is depressing . . . You don't make anyone's life better by making advertisements work better."

Jan Koum
In early 2018, a few months after Acton had left, Jan Koum followed suit and left WhatsApp over conflicts related to WhatsApp user data privacy and weakened encryption.
Media reported on Jan being angry with Facebook executives who pushed for a weakening of WhatsApp's end-to-end encryption in order to facilitate its new WhatsApp For Business program. The next step in the foreseeable future is Facebook allowing businesses to upload lists of phone numbers to target people with ads.
Opinions in the media
Time says the Instagram founders leaving the platform is really bad news for Facebook, The Verge casts a gloomy conclusion saying this is the end of Instagram as we know it while The Guardian names Zuckerberg the Supreme Leader and suggests the co-founders' have left because they must have realised that what they were trying to do within the Facebook empire was doomed to fail.
Conclusion
Some may say Facebook looks a lot like the witch in Hansel and Gretel who was luring the children lost in the woods with candy and chocolate to enter her house, kill them and eat them.
Maybe it's good to remind the supporters of this opinion that the founders are not the children in Grimm's tale.
3 powerful tools to get more Instagram followers
We searched the World Wide Web for powerful tools that grow your Instagram following, so you don't have to.
What are these tools about? you ask.
No, it's not about buying fake followers. Faking is not our style so you shouldn't do it either.
It's also not about magic. As much as we like Hogwarts, we prefer living in the real world.
Without further due, here they are!
3 powerful tools you can use to get more Instagram followers.
1. SocialDrift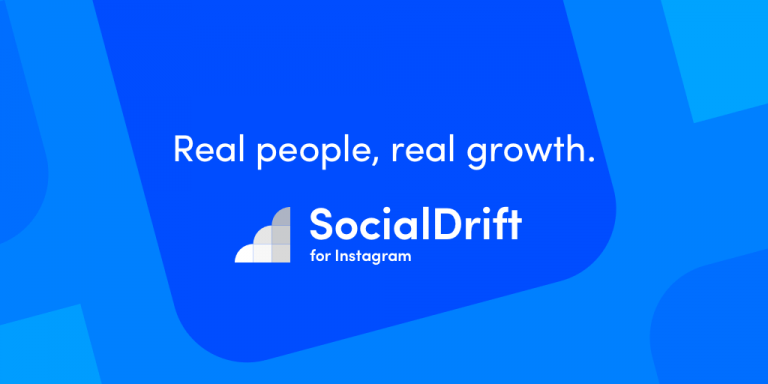 SocialDrift lets you organically increase your Instagram followers by using machine-learning algorithms to engage with other Instagram users through automated likes, comments and follows. This tool allows users to set specific parameters about automated outreach related to account location, name or hashtag use.
How can

SocialDrift

help you get more followers?
It targets the right audience
Using SocialDrift filters, you can target users by hashtags, usernames, locations and more. Customize the settings to match your strategy.
It automates your activity
You can enable the activities that you want your account to perform and SocialDrift will automatically execute them for you.
It grows your following base
SocialDrift takes care 24/7 of all the work and supports you to level up your Instagram presence.
Do you need to grow your Instagram account really fast? TurboMode can help you achieve this objective.
SecureBoost is SocialDrift's proprietary boosting engine, which ensures your account stays within limits.
Each Premium account comes with a Dedicated Proxy.
SocialDrift uses AI to optimize your account. The more it runs, the better the results get!
Get weekly/monthly reports on your account's evolution.
Compliant with Instagram ToS
SocialDrift is compliant with Instagram's terms to keep your account safe at all times.
How many Instagram followers can

SocialDrift

get for your account?
This information is not disclosed.
How much does it cost?
Here are the pricing plans of SocialDrift:
3-day free trial
$13/week
$39/30 days
Not happy with what SocialDrift can do for you?
No worries!
Let's go to tool no 2.
2. SocialStud.io

SocialStud.io boasts a client base of over 2000 all around the world with different goals and profiles.  They provide you 100% real, organic followers and outstanding growth by engaging with community that might be interested in you. They also provide advanced filtering so that your account never follows fake people.
How can

SocialStud.io

help you get more Instagram followers?
Customised Marketing Strategy
SocialStud.io creates a custom marketing strategy for every account to maximize growth of the follower's account, engagement, even sales.
Sign up and afterwards you will be assigned to a manager who will be responsible for your growth and will contact you via email.
This tool uses hashtags to engage (follow/like) with users that would be interested in your offering.
Are you running a local business? This tool can target one or multiple cities, states, provinces, or even countries.
Do you have competitors on Instagram? This tool will target and engage with their followers, which is the fastest route for growth.
Do you want to automate content posting? SocialStud.io can repost pictures from multiple accounts.
Your appointed manager can provide an in depth weekly report if you request.
How many Instagram followers can
SocialStud.io

get for your account?

Depending on many factors like your current account position, engagement, content and popularity, this tool can get you anywhere from 50 to 500 followers per day.
How much does it cost?
Here are the pricing plans of SocialStud.io:
7-day free trial
$49/month
$69/month
$99/month
If this tool doesn't hit the sweet spot for you, there's one last chance: tool no 3.
3. Social Bloom

Personal trainers, influencers, make-up artists, aspiring models, actors, local and e-commerce businesses use Social Bloom.
How can
Social Bloom

help you get more Instagram followers?

Your Instagram account will 'like' your target's posts, hundreds of posts, every day. This will result in massive amounts of exposure as you appear in people's notifications. This is an effective way to grow your Instagram account. You can like photos tagged with a specific #, like the photos of all people who follow a specific artist or personality, like all photos geo-tagged at a specific location.

You can automate your commenting to your target audience's content. If you're a business targeting potential clients, Social Bloom can comment things like: Awesome photo, use CODE10 for a 10% discount on my product! or DM me for a discount code on our fashion line! This can be used to drive sales and traffic. However these are not the only benefits of commenting – people love receiving comments and when someone reads your comment, they have a high chance of following you.

Following is a very strong method to grow your Instagram. When you follow people, they have a very high chance of following you back.

Target and interact with accounts based on geo-tagged locations. This may be useful if you want to drive quality users from a certain location, or if you're a local business to bring more people into your brick and mortar business.

This tool can even target locations based on your niche. For example, if you're a shoe shop, you can target people who have geo-tagged their media at a specific shoe shop. This will ensure you get people who are interested in shoes and live or travel to a specific location.

Blacklisting allows you to exclude specific usernames from your activity. This works great to exclude competitors or other accounts from your Social Bloom activity. That means you will never follow, unfollow, like, or comment on media from the users on this blacklist. As you know, it could look rather odd for you to comment on your competitors' posts. Luckily, the Blacklists feature can prevent that!
How many Instagram followers can
Social Bloom

get for your account?

Social Bloom states that your Instagram following can grow with 200 to 3,000+ real followers per week.
How much does it cost?
Here are the pricing plans of Social Bloom:
3-day free trial
$16/week
$22/week
$40/week
$90/week
There they are: SocialDrift, SocialStud.io and Social Bloom.
All you need to do is find out what's important for your Instagram account and choose the right tool!
Facebook & Instagram: New Tools to Limit Your Time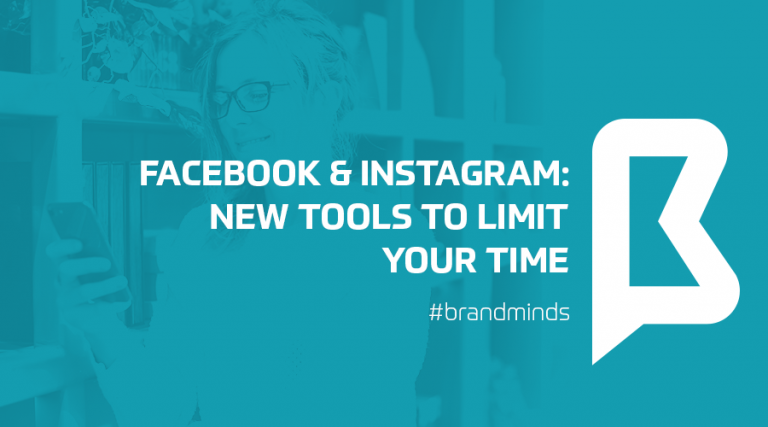 Is social media checking preventing you from being productive at work?
Now you can limit your time spent on Facebook and Instagram.
On August 1st, Facebook announced new tools to help people manage their time on Facebook and Instagram.
These tools are:
An activity dashboard;
A daily reminder;
A new way to limit notifications.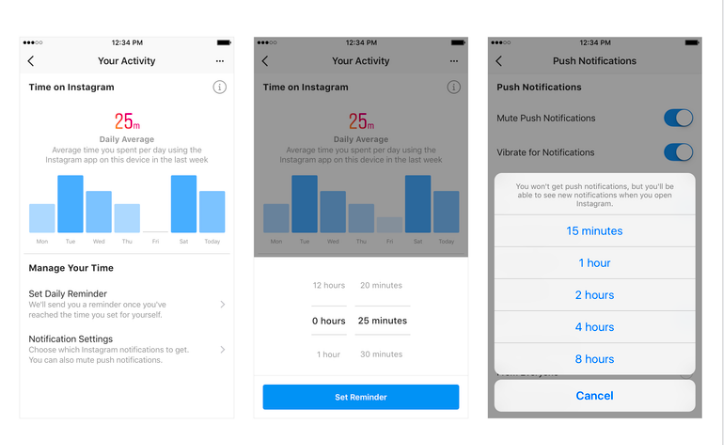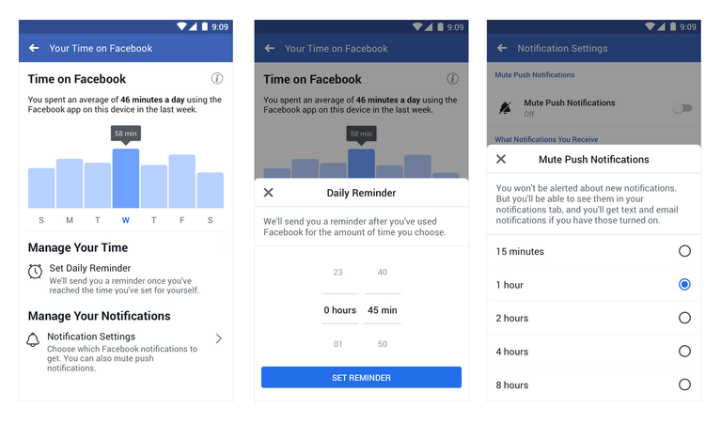 Facebook developed these tools as a solution to the problem that many have voiced in the past years: the more we use Facebook, the worse we feel.
What does that mean exactly?
The answer is concerning to say the least: Facebook addiction, anxiety, depression, body image issues, eating disorders etc.
Mental health experts and organizations have done extensive research into this subject and reached the following conclusions:
While real-world social networks are positively associated with overall well-being, the use of Facebook is negatively associated with overall well-being;
Facebook use in one year leads to a decrease in mental health in the following year;
Liking others' content and clicking links predicts a subsequent reduction in physical health, mental health, and life satisfaction;
Well-being is closely linked to the quantity and the quality of social media platforms use.
These results have not fallen on deaf ears because Facebook has set out to address the problem.
First they addressed the quality factor. Facebook has taken notice of these findings and in December 2017, the social media giant announced they were working towards incorporating well-being principles into their products.
Studying the bodies of research available has driven Facebook to conclude that the reason people were feeling bad was because they were spending a lot of time passively consuming information.
This conclusion prompted Mark Zuckerberg to encourage users to spend their time on Facebook engaging with their connections instead of just browsing the newsfeed with no purpose.
In the next months, Facebook has seen a decrease in time spent inside the platform by 5% namely 2.14 minutes per day per user (source: techcrunch.com).
With these new tools, Facebook is addressing the quantity factor.
This is how they will help you limit your time on Facebook and Instagram:
They will tell you how long you've spent inside these platforms;
You will be able to set daily limits;
You will be able to temporarily mute your push notifications.
In our article 5 time management tips & tricks for entrepreneurs one of our recommendations was to treat checking social media accounts like any other task and assign an hour or two a day. If this is one of your goals, these new tools come in really handy.
These new features will be available in the coming months. To find them tap the menu in the bottom-right corner of the app and scroll down to "Your time on Facebook".
On Instagram, you'll find "Your activity" inside the settings menu, which you access by tapping the gear icon on your profile.
We want the time people spend on Facebook and Instagram to be intentional, positive and inspiring. Our hope is that these tools give people more control over the time they spend on our platforms and also foster conversations between parents and teens about the online habits that are right for them.

Ameet Ranadive, Product Management Director at Instagram and David Ginsberg, Director of Research at Facebook
3 popular Instagram trends in 2018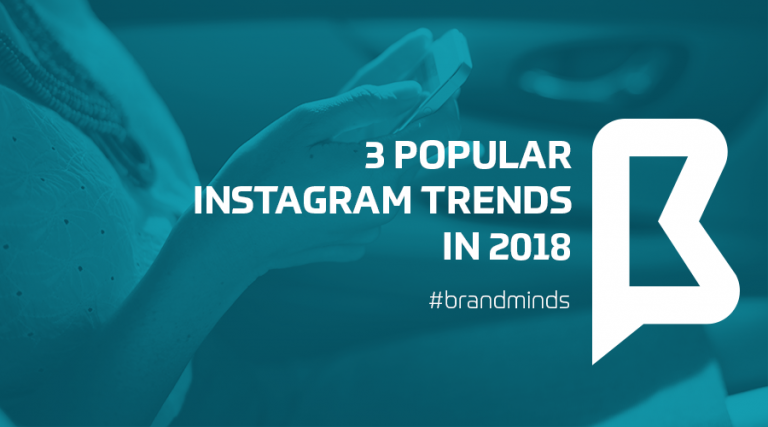 We're only half way through 2018, but we can already notice 3 popular Instagram trends.
Discover what these 3 Instagram trends are and be inspired for your business's online presence:
1. Travelling back in time
It's 2018 but Instagrammers are travelling back in time.
Instagram influencers and artists have adopted the vintage and retro style aesthetics for their Instagram presence.
HUJI Cam app – Just like the year 1998
The HUJI Cam applies light filters and a 1998 date stamp on photos. The results are exciting for the Millennial Instagrammers and nostalgic for the Instagrammers that can actually remember what their lives were like in the 1998. And we all know nostalgia is a very powerful emotion that can trigger buying behaviour.
8 mm Vintage Camera – Shoot authentic retro films
The 8 mm vintage camera app takes the Instagrammers even further back in time. This app turns any video into old school vintage movies by adding various effects: dust and scratches, retro colors, flickering, light leaks, even frame shakes. Are you a fan of 1920s movies? How about the 70s? Using this app helps any Instagrammer bring a new experience to his or her followers and it definitely sparks imagination and creativity.
2. Shoppable posts for business accounts
Instagram is a product-rich social media network. There are millions of products posted every day by fashion bloggers, artists and businesses that offer their followers the opportunity to shop inside the app. The latest Instagram statistics say 60% of users discover new products through the platform and 75% of users take action because a post inspired them.
Instagram posts featuring products with shoppable tags fit perfectly with the global trend of shoppable media that is quickly gaining traction in the retail space. Social media and retail is becoming more intertwined with each passing year and we can't refrain from asking ourselves
Is Instagram going to replace e-commerce sites?
We asked Robert Katai, Content Marketing Manager at Bannersnack this question and this is his answer:
No one knows that. But what I strongly believe is every brand, every e-commerce business owner, everyone who is selling something on the internet should do 3 very important things:
1. Focus where the attention is today – if the attention is on Instagram, focus on Instagram. If the attention is in voice search, focus on voice search. Attention is what is really showing us where the human being is today;
2. Build your own platform – some brands are using social media just to distribute their content and that's all. But what social media is today, even Instagram, a place where to interact, a place where to consume and connect with other through content. But your own platform – your own website, blog is only your own. What if tomorrow Instagram will be gone? What if tomorrow Facebook will be gone? You still have your own website, you still have your own blog and e-commerce where to interact with your consumers.
3. Taking to Instagram Stories to answer FAQ
Does your business have a FAQ page on its website? What about the DMs your team receives from Instagram followers? Some businesses and influencers have found FAQ to be a rich source of content. But instead of writing the answers on their webpage, they use them to make Instagram Stories. This is a great way to save your business time and engage with your audience by answering questions that will most likely continue popping up in your inbox.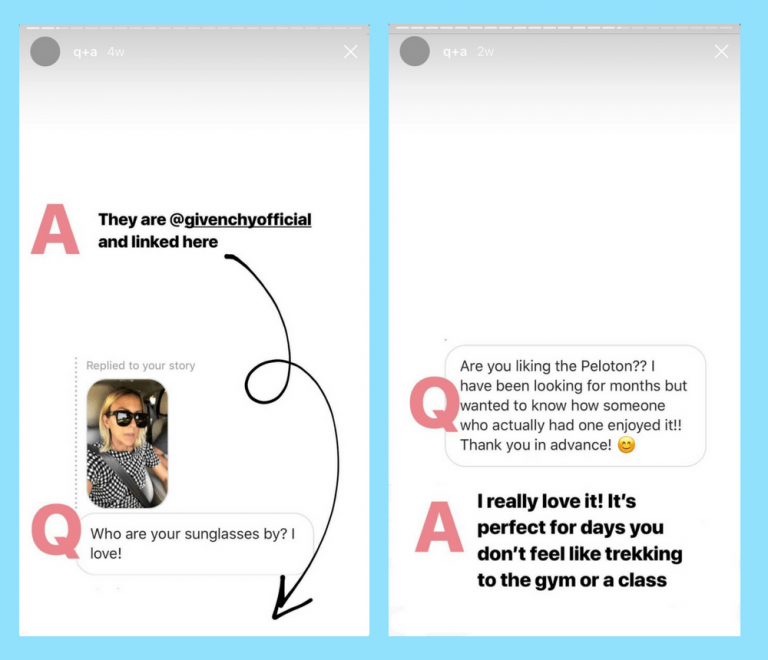 image source: later.com