Porter's Diamond Model analysis: Louis Vuitton and BMW
Learn about the business strategies used by Louis Vuitton and BMW from Porter's Diamond Model analysis of these two successful and powerful organizations.
The Porter Diamond Model, also known as the Porter Diamond Theory of National Advantage is a business framework that describes a nation's competitive advantage in the international market.
The model also highlights four factors that companies looking to expand their business internationally can take advantage of to achieve competitiveness in the market.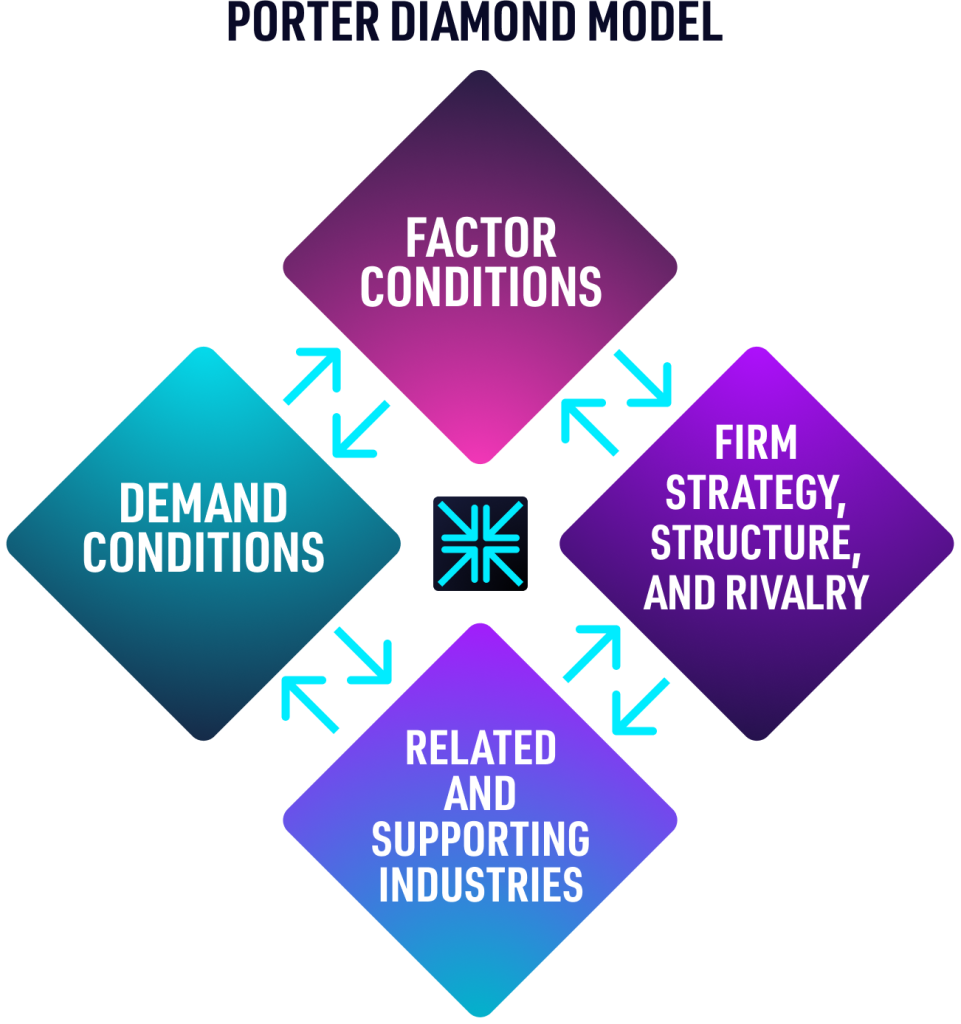 The Porter Diamond Model includes 4 attributes
The Porter Diamond Model analyzes a nation's advantage against four broad attributes that each nation establishes and operates for its industries:
1.Factor Conditions
This attribute defines the nation's position in factors of production, such as labour, land, natural resources, capital or infrastructure, necessary to compete in a given industry.
2. Demand Conditions
The second attribute of the Porter Diamond Model refers to the nature of home-market demand for the industry's product or service.
3. Related and Supporting Industries
This attribute reveals the presence or absence in the nation of supplier industries and other related industries that are internationally competitive.
4. Firm Strategy, Structure, and Rivalry
The Firm strategy, structure and rivalry attribute highlights the conditions in the nation governing how companies are created, organized, and managed, as well as the nature of the domestic competition.
For in-depth information on Porter's Diamond Model, check out this article!
Theoretical knowledge is good but it's only the starting point. Analyzing real-life examples is the best way to learn about a new business framework or model. It helps you put things in perspective.
For the purpose of this article, let's look at two global brands and how the Porter Diamond Model is applied to them: Louis Vuitton and BMW.
Porter's Diamond Model Analysis of Louis Vuitton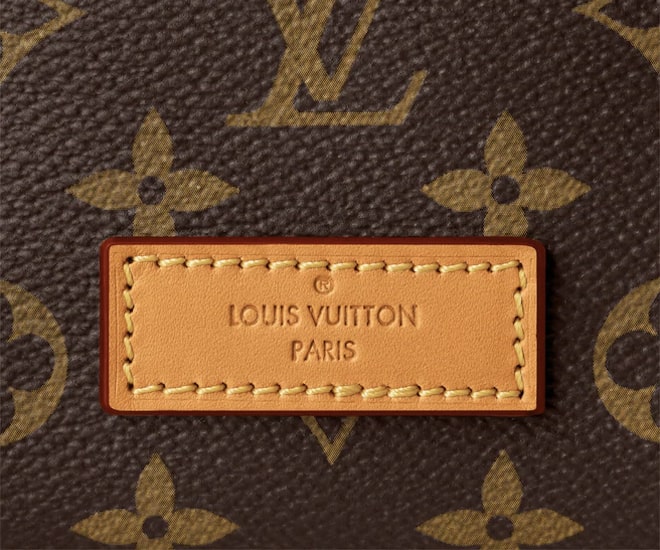 With a brand value of over $51 million in 2020, Louis Vuitton is the most valuable luxury brand in the world.
France is the company's home base but since its inception more than 150 years ago, Louis Vuitton has expanded in 50 countries and has a retail network of over 4,910 stores worldwide.
What is the secret of Louis Vuitton's success? Read Louis Vuitton: The story behind the brand.
Louis Vuitton: Factor and demand conditions
When you think of luxury, you think of France.
France is the world's capital for luxury goods, haute-couture fashion, cosmetics, perfumes and accessories and the home for famous international houses such as Chanel, Dior, Givenchy, L'Oreal, Clarins, Lancome, Hermes, Celine, Louis Vuitton etc.
It's not by chance that France has such a strong cluster of luxury brands.
The country's luxury goods industry has a long history which began more than 500 years ago.
Eight hundred years ago, France was Europe's silk centre with a booming silk industry.
King Louis XIV, the country's most fashionable royalty recognized the importance of luxury goods to the national economy. Under his leadership, the country developed a powerful textile industry which in turn boosted trading and the country's infrastructure.
Fast forward to the 21st century, France is synonymous with high fashion and luxury goods.
The fashion and luxury goods industry has a direct turnover of €150 billion. The share of French GDP generated by fashion is 2.7%. There are 1 million jobs in the fashion industry (source). The workforce in the industry is highly skilled. Experienced craftsmen or seamstresses sometimes receive an 18-month to 2-year training.
France was the perfect country for Louis Vuitton to be born in. The country provided the luxury brand with perfect factor conditions.
The French are known for their good taste and high fashion style so the brand had to work hard and innovate to meet the needs of such demanding customers (demand conditions).
This, in turn, helped them expand internationally and retain their competitive advantages.
With 37% of global sales, the Asian market is Louis Vuitton's biggest revenue source.
Surveys show that 92% of Japanese women own a Louis Vuitton handbag and sales in China rose by more than 50% and in August last year when the brand reported record sales at its largest store in Shanghai.
Louis Vuitton: Related and Supporting Industries
The country also ranks high in the Related and Supporting Industries attribute for the luxury goods industry.
The industry's development has been in close relationship with many subsectors such as textile and apparel, garments and embellishments, and sewing machinery. It's an ecosystem whose members pressured each other to improve and innovate for mutual benefit.
Louis Vuitton: Firm Strategy, Structure, and Rivalry
In France, the luxury goods industry is highly competitive.
With pressure from competitors, online sales increase and technology disruption, Louis Vuitton's business strategy is to grow through acquisitions.
The brand is part of LVMH, the world's largest conglomerate which came to be in 1987 when Louis Vuitton merged with champagne and cognac producer Moët Hennessy.
Over a period of 34 years, LVMH acquired more than 70 famous luxury brands. The latest acquisition is Tiffany & Co.
Porter's Diamond Model Analysis of BMW
BMW: Factor and demand conditions
Germany played a major role in the history of the automotive industry.
It was Karl Benz, a German mechanical engineer who designed and, in 1885, built the world's first practical automobile to be powered by an internal-combustion engine. Today, Germany is renowned for its powerful and innovative cars.
The largest industry sector in Germany is the automotive industry. Vehicles make up almost 17% of total exports.
The automobile industry generated roughly 426 billion euros in total sales in 2018.
With 882,000 manufacturing jobs in the automotive industry, Germany ranks first among European countries.
The country is a primary location for innovative car manufacturers and suppliers and is home to powerful brands such as BMW, Audi, Volkswagen, Mercedes etc.
One of the factors underlying German success is that the workforce is created. German students benefit from the country's dual system of education where they combine vocational education with apprenticeships. This type of education supplies the country with a steady flow of highly skilled workers.
The German automotive industry benefits from a strong industrial core, first-class infrastructure, a highly-skilled workforce and cutting-edge research and development.
BMW has become a prestige global brand, operating 31 plants in 14 countries, including the largest car manufacturing plant in the world.
BMW has taken advantage of the factor conditions provided by the country. Ranked 2019's 3rd most valuable car brand in the world, the company didn't start as a car manufacturer, but as an aircraft engine manufacturer.
The brand's success relies on its outstanding car design, technological innovation and workforce.
As the Porter Diamond Model recommends, the brand grows its own workforce. The BMW Manufacturer-Specific Advanced Training (MSAT) program provides students with extensive training on BMW vehicles thus preparing them to work for the company.
BMW: Related and Supporting Industries
BMW cars are high-quality automobiles.
The brand carefully selects suppliers in subsectors of the automotive industry such as parts and components, heating, ventilation, air conditioning, electronics etc. BMW depends upon a network of over 100 auto parts suppliers from all over the globe, though approximately 50% of its suppliers are either located in Germany or are subsidiaries of German-based companies (source).
BMW: Firm Strategy, Structure, and Rivalry
BMW faces tough competition both domestically and internationally.
The company's competitors are legacy brands much like itself.
On the local market, car automakers differentiate themselves through brand positioning.
In recent years, German car manufacturers have been struggling to adapt to new technological challenges (car connectivity, e-mobility), environmental challenges (green technology) and new entrants such as Tesla.
To stay ahead of the competition, BMW is using a competitive strategy which builds on market relevance, competitive services and research and development.
And it continues to make cars that consumers can emotionally relate to.
Attend the BUSINESS STRATEGY MASTERCLASS, on October 27 and learn future-proof business strategies for your organization from Costas Markides, Professor of Strategy & Entrepreneurship at London Business School.
Limited number of seats. Get your tickets today!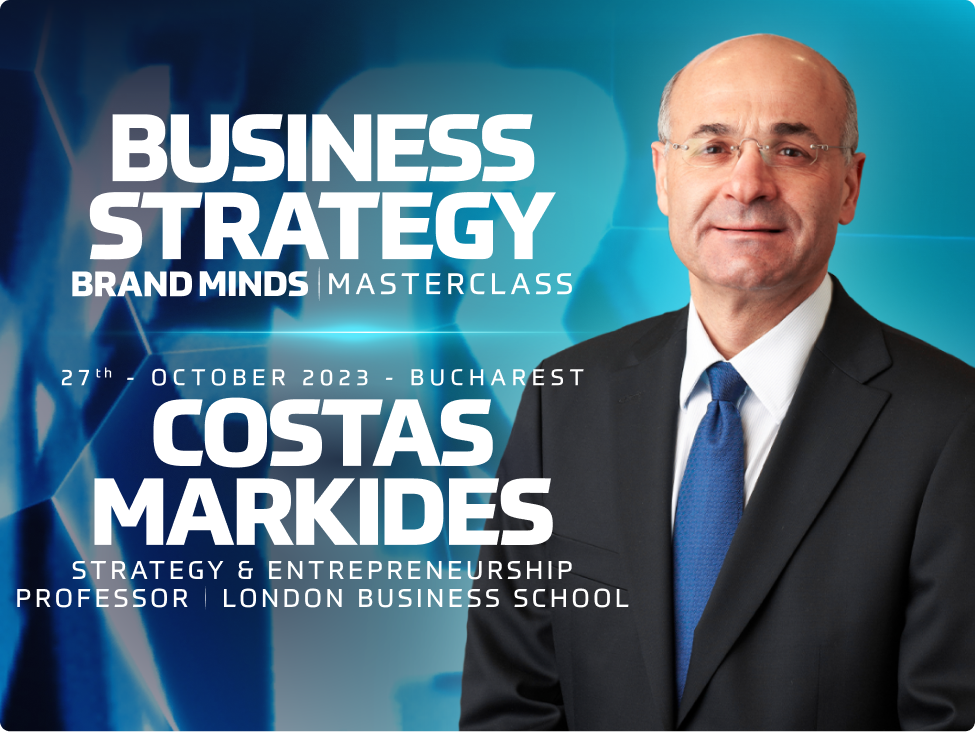 The story behind the brand: Louis Vuitton
Louis Vuitton is leading the global luxury goods industry. Here is the brand's story.
Louis Vuitton – the leader of the global luxury goods industry
With a brand value of over $51 billion in 2020, Louis Vuitton is the most valuable luxury brand in the world.
The company operates in 50 countries, has a retail network of 5003 stores worldwide and earned 44,7 billion euros in revenue for 2020.
One of its latest flagship stores was inaugurated in February last year, in Japan. The Louis Vuitton Maison Osaka Midosuji is a stunningly designed store which hosts Café V, the first-ever Louis Vuitton café, as well as its first restaurant, Sugalabo V, offering cuisine with Franco-Japanese influences.
Business in Asia is booming for Louis Vuitton and other luxury brands. Countries such as Japan, China, India and Singapore have welcomed Louis Vuitton.
The brand opened its first store in Japan in 1918 and up until the early 2000s, the Country of the Rising Sun accounted for more than half of its sales.
Surveys show that 92% of Japanese women own a Louis Vuitton handbag.
China is another success story for the brand. The French leader entered the Chinese market in 1992 and has seen a steady rise in its sales there. How else to show success and status than to flaunt an elegant Louis Vuitton bag on your arm?
Last year, sales in mainland China rose by more than 50% and in August, the brand reported record sales of US$ 22 million at its largest store in Shanghai.
Louis Vuitton, the man – craftsman and innovator
Louis Vuitton was born to a working-class family in eastern France. When he was 16 he left his family and came to Paris in search of a better life.
Louis arrived in a thriving city in the midst of industrialization. Trains were becoming the preferred means of transportation for people. And with frequent travellers came the need for more durable travel pieces which could both protect travellers' belongings and withstand longer journeys.
Thus the young Louis started apprenticing for Monsieur Maréchal, a successful box-maker and packer.
Under the guidance of the trunk-master, Louis became a valued craftsman and seventeen years later, he opened his own shop in Paris – he was 33.
He soon introduced his first innovation. At the time, trunks had rounded tops to allow for water to run off. The downturn – stowage was inconvenient. He introduced the flat-top trunk which was easily stacked. He also made the trunks waterproof by using leather.
Georges Vuitton – developing the brand
When Louis passed away at 70, his son, Georges took his place at the helm of the company.
His father established the company, but Georges developed it into a global brand.
The travel trunks made by the Vuitton company were sturdy and luxurious looking which attracted burglars. With the goal to protect the traveller's belongings from burglars, Georges designed a new lock for the brand's trunks.
After years of development, the locking system, which is still used today, proved revolutionary, making the Vuitton trunks impossible to be picked by burglars.
In 1896, to honour his father's legacy, Georges introduced the first LV monogram. The monogram was patterned with LVs, quatrefoils, and flowers.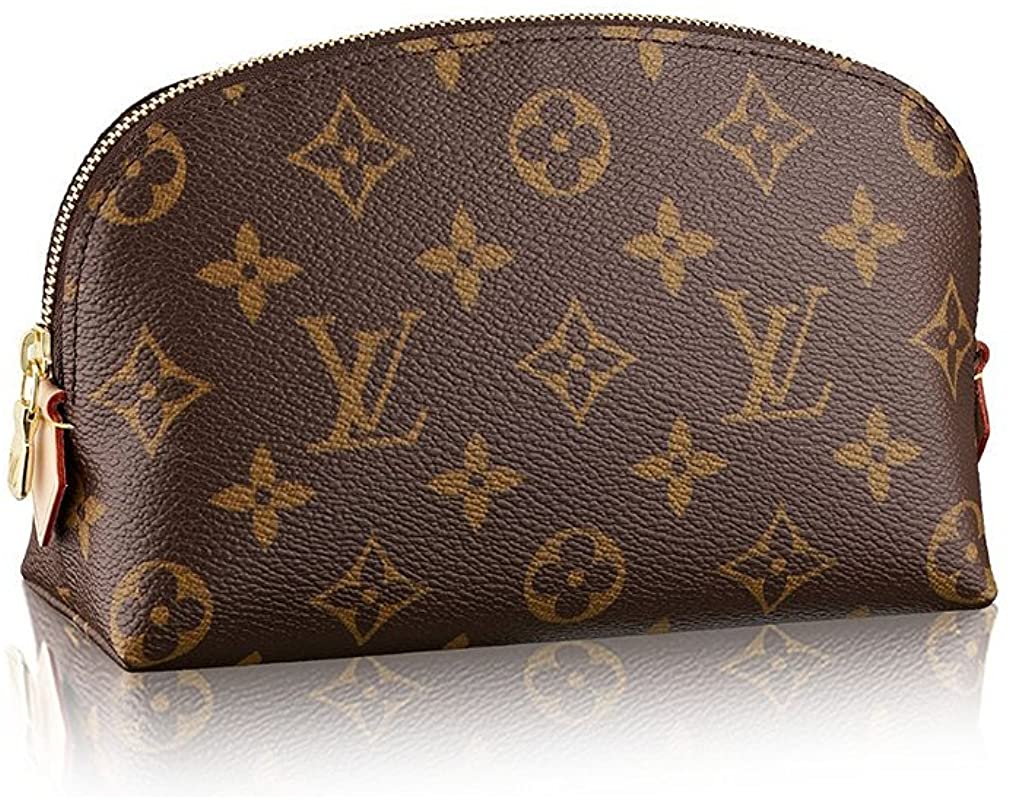 Under Georges' leadership, the brand became highly successful nurturing an elite clientele among royalty, celebrities and the rich.
From Louis Vuitton, the company to LVMH, the luxury brand powerhouse
The LVMH conglomerate came to be in 1987 when Louis Vuitton merged with champagne and cognac producer Moët Hennessy.
In the following years, LVMH acquired over 70 brands becoming the world's largest and most valuable luxury goods conglomerate.
Here are some of the most famous luxury brands that LVMH has acquired so far:
Dom Pérignon (vintage Champagne)
Givenchy (fashion, cosmetics and fragrances)
Guerlain (perfume and cosmetics)
Celine (ready-to-wear and leather luxury goods)
Loewe (ready-to-wear and leather luxury goods)
Marc Jacobs (fashion)
Sephora (multinational beauty chain)
TAG Heuer (luxury watch)
Bulgari (jewellery)
Christian Dior (fashion, cosmetics and fragrances)
Tiffany & Co. (jewellery)
Louis Vuitton business strategy for success – 3 pillars
1. Exclusivity
Louis Vuitton is a luxury brand. Luxury means exclusivity.
As a luxury brand, Louis Vuitton never hosts any sales. You can either afford a Louis Vuitton bag or you don't.
Discounted prices are not part of the brand's strategy. The products are sold exclusively in Louis Vuitton stores and through Louis Vuitton official website.
If you come across a Louis Vuitton bag on eBay, it's most certainly a fake.
According to the latest estimations, Louis Vuitton is the most counterfeited brand in the world.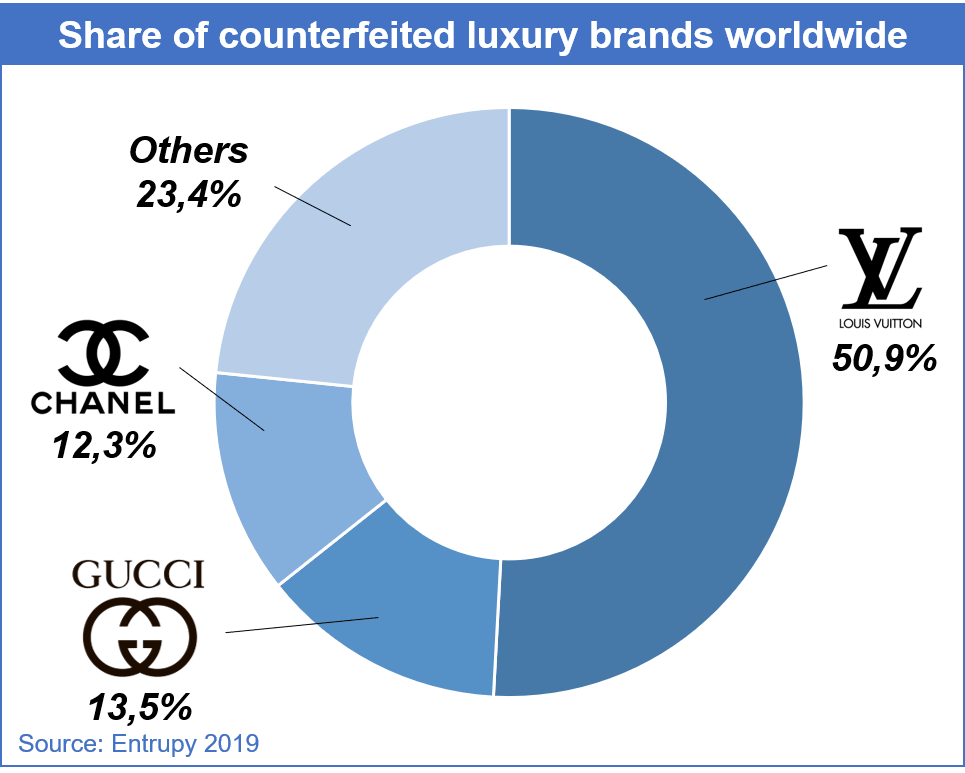 Nevertheless, an authentic Louis Vuitton bag is always in high demand. Renowned auction houses like Barnebys and Sotheby's hold auctions of valuable Louis Vuitton bags and other products that bear the brand's iconic monogram.
In 2020, one of the most expensive Louis Vuitton bag sold by Sotheby's was the Louis Vuitton Matte Black Supreme Edition, in excellent condition. Its value was estimated between $6000-$10,000 and sold for $7500.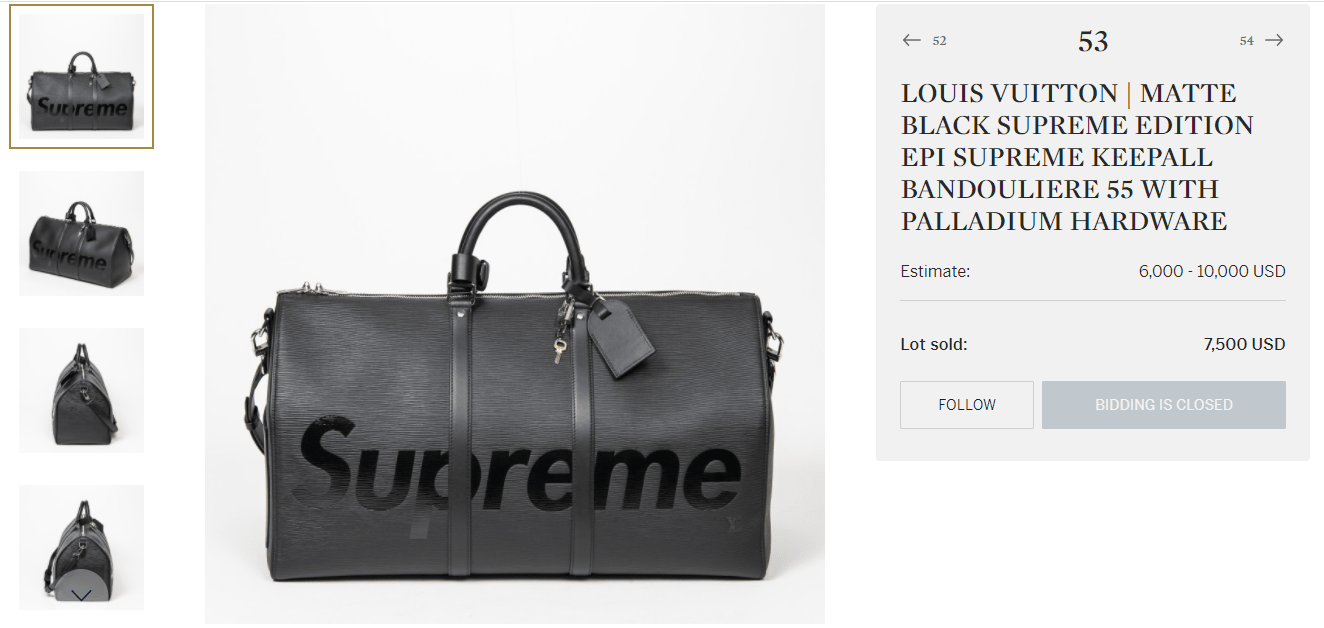 The most expensive Louis Vuitton lot sold by Sotheby's last year was a Louis Vuitton trunk designed by famous Japanese designer Yayoi Kusama, aka 'the princess of polka dots'. The trunk was estimated between 80,000 – 120,000 EUR and sold for 239,400 EUR, almost twice the highest estimate.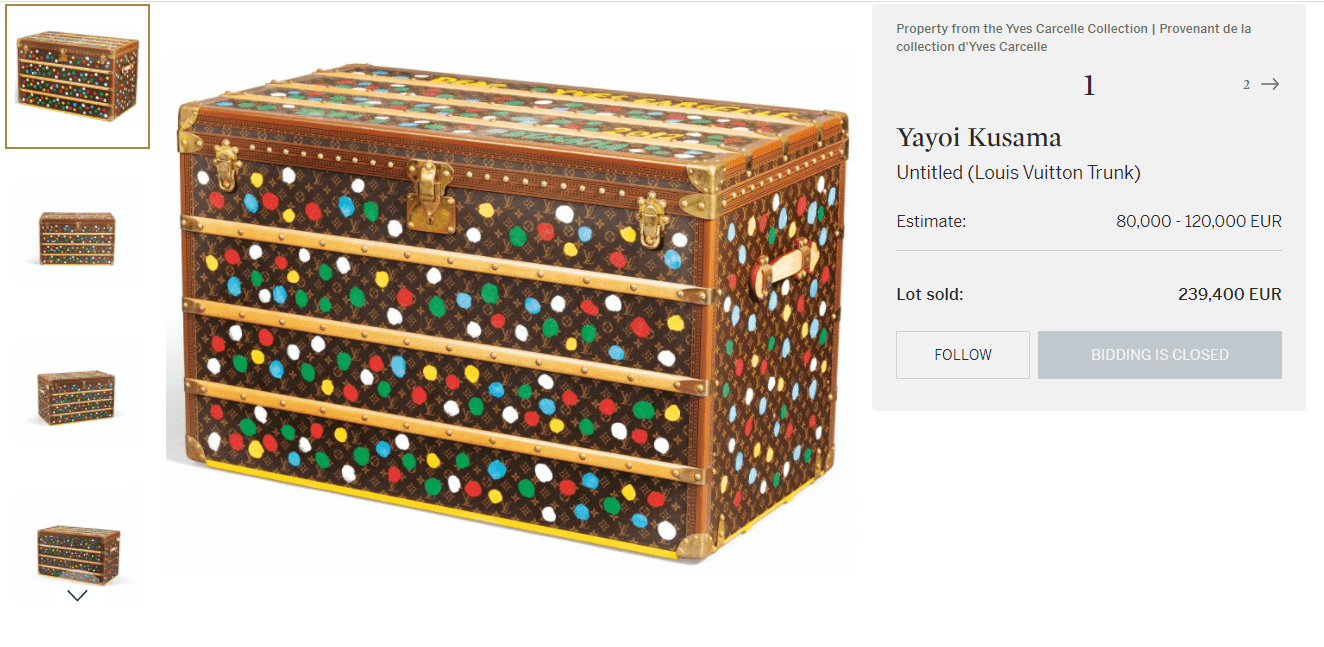 The most expensive Louis Vuitton bag ever to be sold in a store is the special edition Pumpkin Minaudiere by the same Yayoi Kusama. The pumpkin-shaped clutch is embellished with Kusama's trademark dots and was priced at $133,430.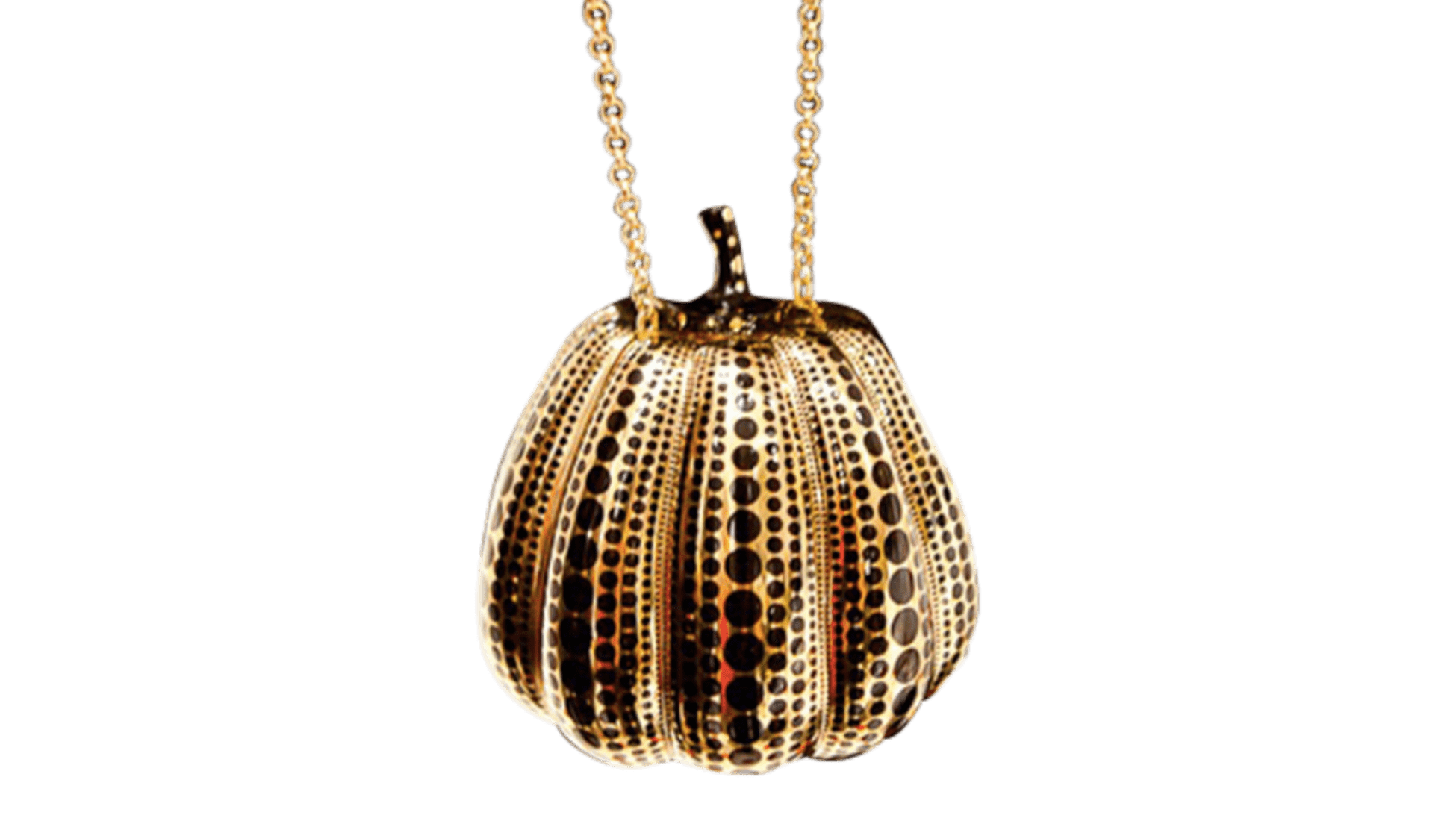 2. Handmade quality
The handmade quality of products is one of the founding principles of the Louis Vuitton brand. It began 167 years ago and it continues today. The items are made in the company's factories located in France by skilled workers who sometimes receive an 18-month to 2-year training.
In regards to authenticity, the brand states as follows:
Authentic Louis Vuitton bags are handmade from experienced craftsmen who take pride in producing impeccable products from only the finest and highest quality materials.
The brand is synonymous with luxury, exclusivity and high-quality which create high demand in the market for its products. That's the reason why there are so many fakes.
How to spot a fake Louis Vuitton bag?
Here are 6 key features that you should look closely at as explained by an appraiser:
Stitching. Every stitch on a Louis Vuitton bag is symmetric, perfectly aligned, with no space in between two stitches and no overlapping stitches.
Heat stamp. The heat stamp has a specific font with big round O's, it is crisp and every letter is clear.
Leather. The Louis Vuitton bags are made of the finest leather that ages very well.
Pattern symmetry. Louis Vuitton uses a single piece of canvas, but if they need to make the bag from two pieces, they will always make sure the pieces align perfectly and the pattern match.
Production code. Every bag has a production code inside, sometimes embossed on the leather or on the suede material.
Brass details. All brass details on a Louis Vuitton bag are marked with LV.
3. Creating Desire
LVMH CEO and billionaire Bernard Arnault once said when asked about the future of Louis Vuitton,
In our business, the most important word is desire, so we want to continue creating desire.
This is the goal of Louis Vuitton: to design a brand strategy centred around creating desire.
How does Louis Vuitton create desire?
The 167-year old brand creates desire through a combination of tradition and creative innovation.
It all begins with building a real culture of creativity. Louis Vuitton's top management is always looking to bring new designers with fresh ideas and a unique vision.
They also work with design schools and hire trainees and young designers. In 2014, the brand launched the LVMH Fashion Prize which aims to support young fashion designers. The winner receives a 300,000 euro grant and personalized assistance in the development of his or her company. LVMH also rewards three young fashion design graduates, offering them the chance to spend a year with the creative team at one of the Group's Houses.
Another source of creativity and innovation is design collaboration. Over the years, Louis Vuitton has collaborated with many talented designers among which the most remarkable were Japanese contemporary artist Takashi Murakami, the American skateboarding lifestyle brand Supreme, 'the princess of polka dots' Yayoi Kusama, punk couture pioneer designer Stephen Sprouse and Virgil Abloh, the so-called 'millennial Karl Lagerfeld'.
Join the Conversation
We'd love to hear what you have to say.
Get in touch with us on our LinkedIn Page, Facebook Page, Twitter or TikTok.
Louis Vuitton to add 1,500 jobs in France
Louis Vuitton plans to add roughly 1,500 manufacturing jobs in France over the next three years.
Find out more in the video!
Campaigns That We Admire : BIHOR COUTURE – standing up against cultural appropriation
Cultural Appropriation = the act of taking or using things from a culture that is not your own, without showing that you understand or respect this culture (Cambridge Dictionary)
Big fashion houses have been using inspiration from the local cultures of many countries without acknowledging that culture or giving credit to the original creators. Beau Monde, a fashion magazine with 100% original Romanian content, together with McCann Romania, decided to take a stand against cultural appropriation by launching BIHOR COUTURE, a Romanian fashion brand with designs created by the same Bihor County craftsmen that the large fashion houses failed to credit.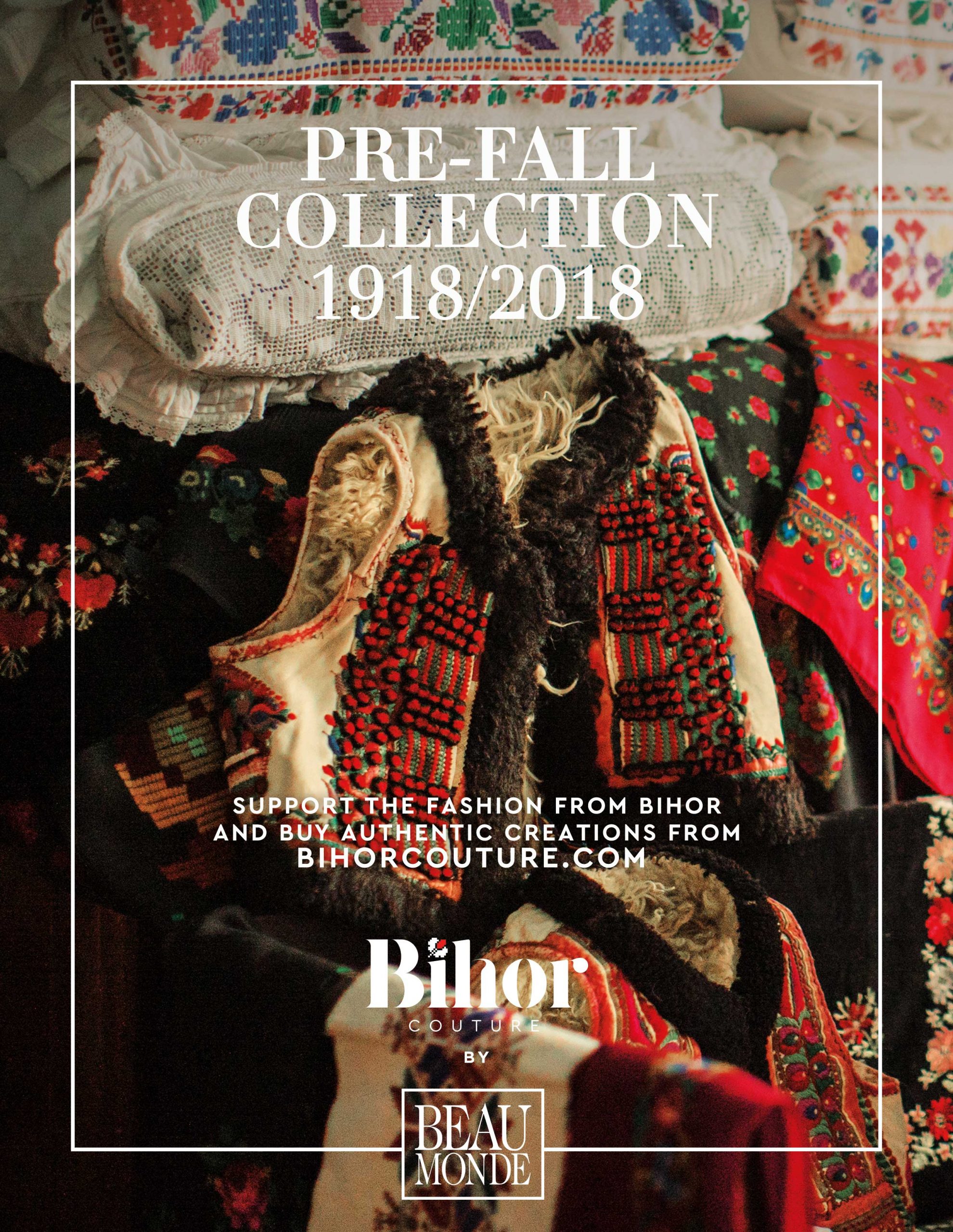 Stella McCartney used traditional African motives in her Summer/Spring 2018 collection. Louis Vuitton debuted a line of blankets, worn as coats by the people of Besotho, as part of their menswear collection. Dior made an entire collection out of a print identical to one of a local Indian designer. Just last year, Tory Burch copied a Romanian coat from Oltenia. Then Dior included a Romanian jacket from Bihor in their couture collection and is selling that jacket for EUR 30,000, but no royalties are returned to the original creators.
Beau Monde has always been a supporter of authenticity and this brand is the best example of Romanian authenticity and how centuries-old traditions can be integrated in our modern times, in the lives of the young generation. Traditions should not be forgotten; traditions should be passed on and promoted. If we were an inspiration to others it means that we have a valuable product and this brand and this campaign can help us sell our original creations abroad", stated Roxana Dobrita, Beau Monde Editor in Chief.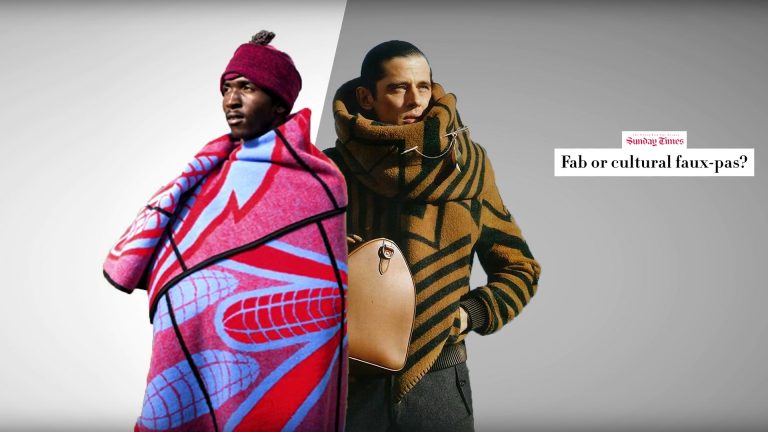 The new fashion brand is composed of 100% authentic Romanian creations from Bihor County. All of the item can be purchased on www.bihorcouture.com. Traditional jackets, coats, blouses and skirts, are all hand-made by local craftsmen, with care and attention towards respecting the cultural heritage of this rich historical region of Romania. You will also find here the original jacket that inspired Dior.
Bihor Couture is not only a brand that sells authentic clothes from Bihor. It serves as a model created to return money in the local communities. So we can enjoy these beautiful traditions for generations to come. The model can serve as an inspiration for other cultures that face the same problem,"said Catalin Dobre, Chief Creative Officer, McCann Worldgroup Romania.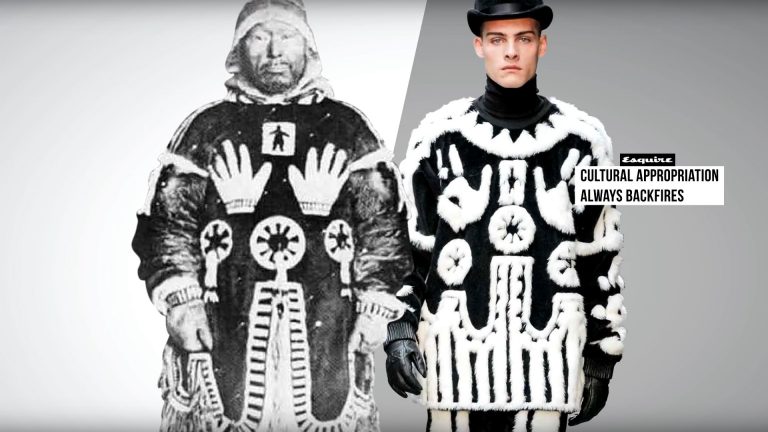 On her turn, Ioana Zamfir, Group Creative Director, McCann Bucharest, added:
Getting inspired by other countries' rich heritage is normal, but the problem is not giving any credit, which means that nothing returns to these local communities of creators and traditions keepers. The spotlight that a big brand could put on them, by merely acknowledging them as a source of inspiration, would translate into customers for their creations. They are struggling to make a living for themselves and also keep precious traditions alive.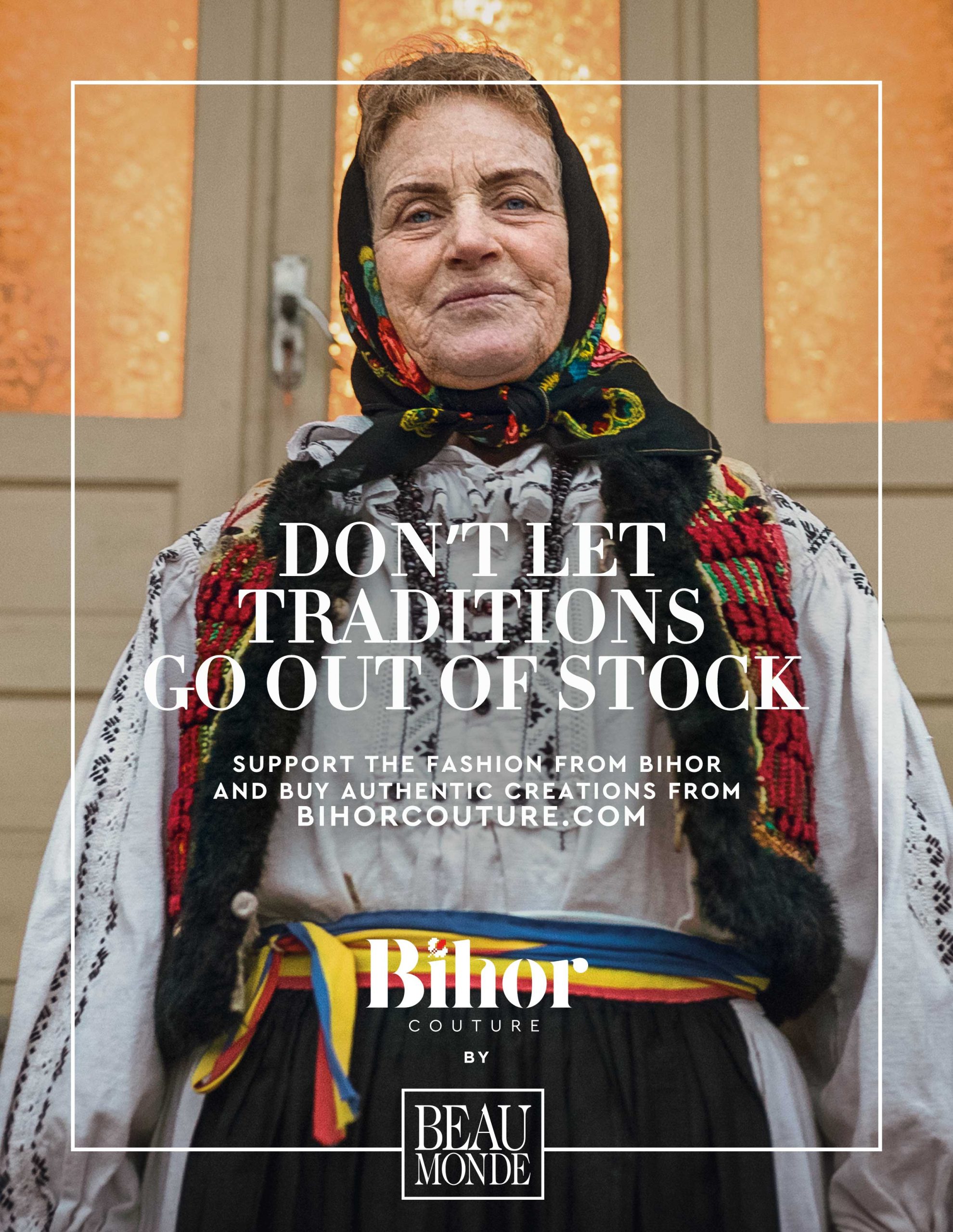 CAMPAIGN CREDITS: Roxana Dobrita, Editor in Chief Beau Monde Style; Catalin Dobre – CCO McCann Worldgroup Romania, McCann CEE Creative Director;Ioana Zamfir – Group Creative Director; Ionut Cojocaru – Content Creator; Adina Cirstea – Copywriter; Sabina Popa – Art Director; Alexandra Albu – Regional Senior Account Manager; Corina Nica – Corporate PR Executive; Andreea Predescu – PR Manager; Andreea Sofrone – Account Director; Tiberiu Munteanu – AV Manager; Alex Popa – Producer; Andrei Mandru – Regizor; Radu Voinea – DOP; Valentin Ruscan – Second unit.
Why we like it:
Real-time marketing action
Creativity
Inspiring
The power to take a stand
Smart advertising
Goes beyond a simple campaign and activation
Gives back to the community