Will Disney Plus overtake Netflix as the leading streaming platform?
To be able to draw a conclusion, first, let's see key 2022 statistics for both streaming platforms.
2022 Disney Plus key statistics (excluding ESPN+ and Hulu)
Launch year: 2019

Number of global subscribers in 2022: 164 million subscribers (39% growth) in 150 markets with a library of over 13,000 movies and shows
2022 revenue: 7.75 billion US dollars (source: Disney company financial statement)
Disney Plus markets by subscribers number: 61.3 million subscribers (India+Indonesia, Malaysia and Thailand), 56.5 million subscribers (rest of the world),  46.4 million subscribers (USA and Canada)
Disney Plus markets by value: International (3.95 billion US dollars which account for 45% of total revenue), USA + Canada (3.39 billion US dollars), India+Indonesia+Malaysia+Thailand (426 million US dollars)
2022 content spend: 33 US billion dollars
Profit: zero, estimate to start bringing in profit with 2024
Top movies (global): Encanto, Turning Red, Moana
Top shows (global): The Simpsons, Grey's Anatomy, Family Guy
78% of Disney+ Bundle users keep their subscriptions after the 6 months mark (source)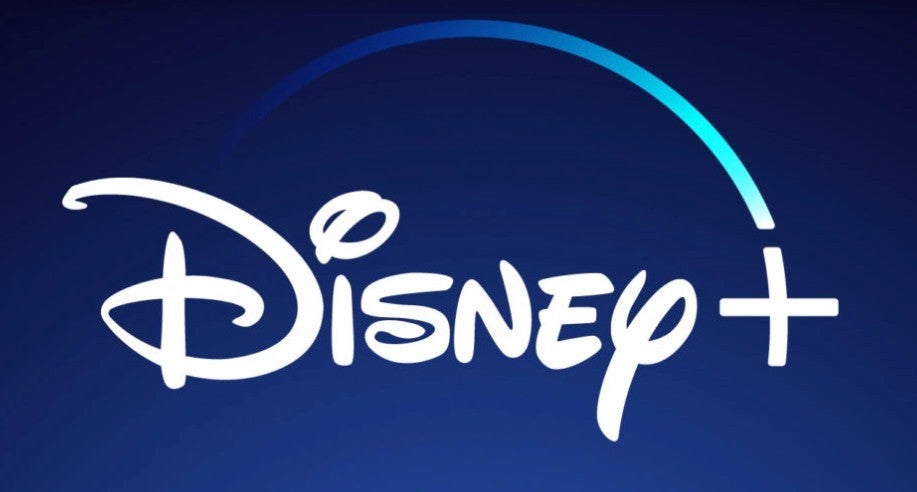 2022 Netflix key statistics
Launch year: 1997

Number of global subscribers in 2022: 230 million subscribers (4.5% growth) in 190 countries with a library of 5400 movies & shows
2022 revenue: 31.616 billion US dollars, a 5.9% increase year-over-year (source: Netflix company financial statement)
Netflix markets by the number of subscribers: 73.53 million subscribers (Europe+Middle East+Africa), 73.39 million subscribers (USA and Canada), 39.94 million subscribers (Latin America), 36.23 million subscribers (Asia Pacific) (source)
2022 content spend: 17 billion US dollars
Profit: 6 billion US dollars
Top movies (global): The Tinder Swindler, The Adam Project, The Sea Beast
Top shows (global): Stranger Things, Manifest, Inventing Anna
Will Disney+ overtake Netflix in 2023?
Disney Plus competitive strengths
Huge archive of owned content
The Walt Disney Company is a global film powerhouse with a legacy of over 100 years of family entertainment.
The company expanded its global reach through acquisitions of over 116 billion US dollars including key film and television studios LucasFilm, ABC, Marvel Entertainment, Pixar, 21st Century Fox, The Jim Henson Company, Fox, and National Geographic.
Thanks to these acquisitions, Disney Plus viewers have a huge archive of owned content comprised of blockbusters series Star Wars, The Avengers, Guardians of the Galaxy, Iron Man, Wakanda, Avatar, Spiderman, X-Men, Deadpool, Captain America, Thor, She-Hulk, MoonNight, WandaVision, Loki and so on. 
Original films and tv series with multiple Emmy nominations
Original Disney movies join these productions with amazing success with fans and critics alike: Jungle Cruise, Hocus Pocus, Hidden Figures, Night at the Museum, Pirates of the Caribbean and many more.
Since its launch, Disney Plus received a total of 70 Emmy Awards nominations for The Mandalorian, WandaVision, Hamilton, The Falcon and the Winter Soldier, Loki, Moon Knight and The Beatles: Get back but didn't register any major wins yet. 
Emmy-winning original content for kids
Walt Disney is one of the oldest animation studios in the world. Animated films that have enchanted entire generations can be streamed to delight future generations of kids (Cinderella, Little Mermaid, Beauty and the Beast) alongside modern animations like Wall-E, The Incredibles, Toy Story, Encanto and Turning Red.
Growth at a high-speed rate
The streaming service has gained 164 million subscribers since its launch which means it achieved in four years what Netflix achieved in nine. Amazing growth at an equally amazing speed!
Investment in 2023 content – 33 billion US dollars
Disney has been making movies since the late 1930s and that's what it will continue to do and that's what viewers come looking for on its streaming platform. So it's not surprising that the company plans to invest 33 billion US dollars in content for 2023. 
Netflix competitive strengths
Emmy-winning Original films and TV series
Netflix understood early on that licensing content would limit the streaming platform's growth so it began producing its own content, movies and tv series.
In 2013, Netflix became the first streaming platform to be nominated for a Primetime Emmy Award for its television series House of Cards. The Crown was the first Netflix's original to win an Emmy Award for Outstanding Drama Series in 2021.
Between the first nomination and the first win, Netflix received over 600 nominations and won 112. I will only mention a few: The Queen's Gambit, Bridgerton, Ozark, The Kominsky Method, Squid Game, Stranger Things, Inventing Anna and The Tinder Swindler.
Licensed classic TV shows
Nostalgia is a powerful behaviour trigger.
In the streaming service industry, that means popular tv shows produced more than thirty years ago that older generations identify with.
You can even tell a lot about a person's type of humour by asking this simple question: Friends or Seinfeld? For me, it's Seinfeld. But for others, it's Friends, Cheers, Saved by the bell, The Office, Full House and so on. Netflix knows this and invested a lot to host these popular and famous tv shows on its platform even for a limited time.
Non-English content
The non-English films and television series are a big part of Netflix's success in international markets.
Squid Game (Korea), Money Heist (Spain), Dark (Germany), Call my agent (France), Shtisel (Israel) and other series have been viewed billions of hours.
The Korean survival thriller Squid Game holds the record for Netflix's most-watched series of all time with 1.65 billion hours followed by Stranger Things and Wednesday. Squid Game has also won six Emmys.
Netflix will continue to invest in non-English productions because it brings in increased viewership from international markets and content diversification.
Estimated Investment in content for 2023- 17 billion US dollars
The streaming platform's investment in content for 2022 was 17 billion US dollars. We don't have yet an official number for 2023 so we can only assume it's the same.
Gaming content
This is a new type of content that Netflix launched in 2021.
Here is what CEO Bob Chapek says about this:
"Beyond TV and movies, we're coming up on the one-year anniversary of our gaming launch. As we've said, this will be a multi-year journey for us to learn how to please game players. Our first year was about establishing our gaming infrastructure and understanding how our members interact with games. We now have 35 games on service (all included in every Netflix subscription without in-game ads or in-app purchases) and we're seeing some encouraging signs of gameplay leading to higher retention. With 55 more games in development, including more games based on Netflix IP, we're focused in the next few years on creating hit games that will take our game initiative to the next level. More generally, we see a big opportunity around content that crosses between TV or film and games." 
Stand-up Comedy Specials
Ten years ago, the best sign that a stand-up comedian has finally made it to the big league was filling stadiums with fans paying a ticket to see them. Today, it's filling stadiums AND having a Comedy Special on Netflix. Dave Chappelle, Chris Rock, Iliza Schlesinger, Ali Wong, Trevor Noah, Chelsea Handler, Amy Schumer and others.
Dave Chappelle won three Emmy Awards for his Netflix Specials Sticks & Stones and Equanimity.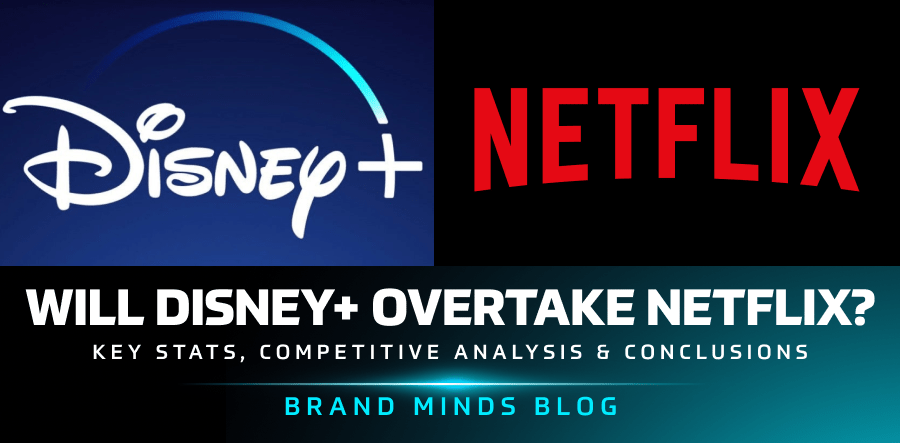 Conclusion
Both streaming platforms have strong competitive advantages in attracting an increasing number of subscribers in 2023 beyond subscription prices (Netflix's monthly subscription is a little higher than Disney Plus).
Last year, both Netflix and Disney Plus rolled out ad-supported subscription plans that allow subscribers to enjoy movies and TV shows at a lower price.
Disney Plus is not making a profit yet. CEO Bob Chapek estimates that the streaming service "will still achieve profitability in fiscal 2024, assuming we do not see a meaningful shift in the economic climate". If the last three years taught us anything is that we cannot predict the economic climate or the events that can influence it so what any business big or small can do is hope for the best and prepare for the worst. 
Disney Plus has an amazing library of content to fall back on thanks to the brilliant creative minds at LucasFilm, Marvel Entertainment, Pixar and 21st Century Fox.
Even if they rely on the films and tv series produced by these formidable 4, the future looks good for the young streaming platform. The 33 billion US dollars investment in content for 2023 (twice the amount invested by Netflix) ensures new original content will delight viewers. 
Another point goes to Disney Plus for its children-focused content.
Netflix, on the other hand, has more going for it, in my opinion: non-English content, Comedy Specials and Games. It loses points on the children-focused content. 
Will Disney Plus have more subscribers than Netflix at the end of 2023? If the streaming service maintains its current growth rate of 39%, it's possible.
Will it diversify its content? That remains to be seen.

How to grow your business with 1 strategy framework
BCG growth-share matrix for Amazon
BCG growth-share matrix is a business framework that helps companies analyze their business units (i.e. their product lines) or any other cash-generating entities by their degree of profitability.
To show how you can use the matrix for your business, let's analyze e-commerce leader Amazon, specifically four of its products: Amazon AWS, Amazon Video, Amazon Live and Amazon Echo with Alexa.
Before placing each of these products in one of the four quadrants of the BCG growth-share matrix (i.e. cash cows, question marks, dogs and stars), we need to gather the latest information on market size, product market share and market growth rate.
AMAZON AWS
Amazon Web Services (AWS) is the company's cloud platform, offering over 200 fully-featured services from data centres globally.
AWS offers reliable, scalable, and inexpensive cloud computing services.
AWS Market – Cloud computing services
The global cloud computing market size was valued at $405 billion in 2021 and is expected to expand at a Compound Annual Growth Rate (CAGR) of 20% from 2022 to 2029 (source).
The market is comprised of three services: IaaS (Infrastructure as a Service), PaaS (Platform as a Service), and SaaS (Software as a Service).
AWS is developed with a combination of infrastructure as a service (IaaS), platform as a service (PaaS) and packaged software as a service (SaaS) offerings.
In 2021, AWS brought $62 billion in revenue, up nearly 37% year-over-year (source). 13% of Amazon's sales and a whopping 74% of its operating income were generated by AWS sales.
AWS Market share – 33%
AWS has 33% of the market, followed by Azure at 20%, Google at 7% with Alibaba Cloud close behind.
AWS market growth rate – 30%
According to the latest reports, the global cloud computing market is expected to grow by 20% annually.
Conclusion
With a 32% market share, growing nearly 30% year on year,
Amazon AWS is a STAR.
AMAZON VIDEO
Amazon Prime Video is a video streaming service available for Amazon Prime members.
Amazon Video Market – The video streaming service market (SVOD)
According to Statista, revenue in the video streaming market (SVoD) is projected to reach $71 billion in 2021.
User penetration will be 14.3% in 2021 and is expected to hit 18.2% by 2025.
In 2021, there are 1 billion users of video streaming subscriptions.
Amazon Video Market share – 22%
As of January 2020, there are 150+ million Amazon Prime Video users.  The service is available in over 200 countries internationally.
In 2018, Amazon's Prime Video Channels Biz generated $1.7 billion, which was expected to reach $3.6 billion by 2020 (source).
According to Forbes, in 2020, due to people spending more time at home, Prime Video service emerged as another big player in the streaming wars climbing rapidly in the top 3 global video streaming service providers to a 22% market share. The company had announced plans to spend $7 billion on content last year.
Netflix, the leader of the market, jumped to over 200 million streaming subscribers in 2020 and unsurprisingly, announced a $16 billion budget for new content. Total Netflix 2020 revenue came to $25 billion, up from $20 billion in 2019.
Amazon Video market growth rate – 23%
Revenue for the global video streaming services market is expected to show an annual growth rate for the period 2021-2025 of 11%, resulting in a projected market volume of $108billion by 2025.
The latest reports submit that in 2020, Prime Video subscriptions accounted for 23% of SVOD subscriptions, a sharp increase from its previous 14% last quarter (source).
Conclusion
Amazon Video has been growing steadily over the past few years and in 2020 the number of subscribers received a boost. Currently the 2nd most popular video streaming service provider, Amazon Video has still a long way to go and a lot of money to invest. According to the BCG growth-share matrix,
Amazon Video is a star

.
AMAZON LIVE
Amazon Live is a live streaming service that allows sellers to "promote discovery" of their products by hosting their own livestreams for customers on Amazon.
According to data from Sensor Tower, Amazon Live was released in February 2019.
Amazon Live is the company's second attempt at live-streaming. Back in March 2016, Amazon launched its first foray into live stream shopping, Style Code Live. Style Code Live was focused on fashion-related Amazon products.
Amazon Live – live commerce market
Live commerce is growing rapidly. It's estimated to already be $60 billion annually. Last year over 430 million people, about 30% of China's population, viewed livestreams, and in 2020, it's projected to reach 560 million, or around 39%. Sales from live streams are expected to grow more than 100% in 2020 vs. 2019 (source).
Live-streaming is rapidly transforming into a standard feature for e-commerce. Taobao's live commerce surged in 2019, achieving a growth rate for live-streaming-prompted-sales of over 150% for three consecutive years, making it the fastest growth model of e-commerce globally. In China, the latest reports show that the live commerce market has reached $66 billion in 2019 and is expected to double in 2020.
During last year's Singles Day, Taobao saw an increase of more than 220% in the number of merchants participating in live streaming over the past 12 months. Gross merchandise value (GMV) sold during the 2020 Singles Day reached $74billion (source).
Amazon Live market share – N/A
Amazon Live is just starting out so I couldn't find statistics related to its market share.
Amazon Live market growth rate – N/A
Sales from live streams are expected to grow globally more than 100% in 2020 vs. 2019 (source). Although live shopping has been reported to increase sales, Amazon hasn't released any statistics on how many sellers use its Live platform yet. To be on the safe side, let's assume the live platform to have a low market growth.
Conclusion
Live e-commerce is growing exponentially. Remember the internet boom in the early 1990s? This is the stage we are at with shopstreaming and China is the spearhead. With a low market share and low market growth, in a hyper-growth market,
Amazon Live is a question mark type of product

. With the right resources and strategy, Amazon Live could transform into a star. But if the market conditions are not assessed correctly, it could downgrade into a dog type of product.
AMAZON ECHO + ALEXA
The Amazon Echo with Alexa, the virtual assistant is a smart speaker.
In January 2019, Amazon's devices team announced that they had sold over 100 million Alexa-enabled devices.
Amazon generated about $1.4 million in Alexa "skill" revenue in 2019 — about 25% of the forecasted $5.5 million. Despite its success with homeowners, Amazon Echo with Alexa is yet to prove a financial success.
Amazon Echo + Alexa – Smart speakers market
Amid the COVID-19 crisis, the global market for Smart Speaker was estimated at $2.7 billion in the year 2020. The market is projected to reach a revised size of $19 billion by 2027, growing at a CAGR of 32% over the analysis period 2020-2027 (source).
Amazon Echo + Alexa market share – 21,6%
Amazon was the leading vendor in the global smart speaker market, having a market share of %21.6% in the second quarter of 2020.
Google is Amazon's closest competitor, with a share of 17.1% in the same quarter. Chinese vendors Baidu, Alibaba and Xiaomi have become strong players in recent quarters, thanks to growing demand in the Chinese domestic market (source).
Amazon Echo + Alexa market growth rate – 32%
The smart speaker market is growing at a CAGR of 32%.
Conclusion
In 2017, Amazon Alexa had a market share of almost 80%. Google began developing and investing in its own smart speaker and gnawing at Amazon's lead. Currently with a shrinking 21,6% market share, negative market growth and underperforming revenue, in a growing market,
Amazon Alexa is a dog type of product

.

Join the Conversation

We'd love to hear what you have to say.

Get in touch with us on our LinkedIn Page, Facebook Page, Twitter or TikTok.
What is the McKinsey 7S framework for successful management
What is the McKinsey 7S model explained briefly?
The McKinsey 7S model is a business framework to address the essential role of coordination, rather than structure, in organizational effectiveness.
This business framework states that the organization is not the structure and is a model of organizational change.
Whenever organizations need to adapt to new business environments the hierarchy of the organization (who is tasked with what, who reports to whom, who needs approval from whom etc) is irrelevant.
The organization goes beyond its structure. It's a complex ecosystem comprised of seven factors which interact with each other and influence an organization's ability to change.
What are the 7S of McKinsey's framework?
The seven factors of the McKinsey 7S framework are STYLE, SKILLS, SYSTEMS, STRUCTURE, STAFF, STRATEGY and SHARED VALUES.
For an organization to change successfully, it needs to approach every S factor.
The framework shows that every factor interacts with the other six. The organization cannot make significant progress towards change by focusing on one area and ignoring the rest. The organization must tackle its approach to change by moving into all seven S factors.
Let's explain every S factor of the McKinsey model.
McKinsey 7S framework –
Style
By style, the authors of the McKinsey 7S framework mean culture.
What is organizational culture and why is it essential to an organization's success?
The culture of a company or organization is a set of shared beliefs, values and practices. The organization's CEO, founder or top management are responsible for outlining the organization's culture and hiring the right people that will maintain it.
For many organizations, culture drives success.
Neflix's No rules policy is at the heart of its culture. The famous entertainment company nurtures employee freedom and encourages responsibility.
At UiPath, the efforts of top management are focused on providing employees with psychological safety beyond anything else.
At Amazon, employees are encouraged to think like an owner.
In every one of these organizations, success is synonymous with innovation and culture is the medium that facilitates innovation.
McKinsey 7S framework –
Skills
Skills refers to organizational skills as well as individual skills.
What does your organization do best? What is your organization known for? What are its strengths? Is it creativity and design? Is it distribution or sales?
BMW is known for its innovative engineering and fast engines.
Coca-Cola has one of the most successful distribution systems in the world.
Louis Vuitton is renowned worldwide for its high-quality luxury handmade handbags.
The skills factor is also important to reveal skills gaps in the organization. With the business environment being disrupted by new technologies, organizations face increasing needs to fill skills gaps. They can either hire highly-specialized talent or upskill their current employees.
Another question that organizations must aks is do we need to improve hard skills or soft skills?
It's an important question because the needs of an organization may shift every few years to follow changes taking place in our society. Read about the top 5 most in-demand soft skills in 2021.
Marketing is an industry where learning never stops. The professional growth and career advancement of a marketer now hinge on his or her desire and ability to learn new things. Read 4 skills that every successful marketer should acquire in 2021.
McKinsey 7S framework –
Systems
By systems, the McKinsey framework means all the procedures, formal and informal, that make the organization go day by day.
How does the organization get things done?
Here are some of the main systems that an organization operates to achieve its goals:
IT
Financial
Hiring
Customer service
Product development and delivery
Information management
Internal communication
Planning
Employee evaluation
There is a significant difference between how organizations were doing customer service in the 1980s and how it's done today.
Organizations nowadays have a slew of digital tools they can use to solve the customer's requests efficiently – Chatbots, Whatsapp, social channels etc.
McKinsey 7S framework –
Structure
The structure factor of the McKinsey 7S framework refers to the way the organization is structured.
Is it centralized, decentralized or a hybrid?
Historically, the first organizations were centralized with one man, ie the founder or the CEO, taking every decision.
Apple under Steve Jobs is an example of a centralized organization where the founder made decisions regarding design, functionality, features etc.
The centralized organization can be very effective and ensures that the founder's vision is carried out throughout the company and reflected in the product. But when the organization scales up, this type of organizational structure reveals its flaws. The organization is slow to make decisions and adapt to changing circumstances.
Starting with the 1950s, decentralization became the focus of organizations which had achieved a certain level of size and complexity.
Within these organizations, the number of employees had increased and subsequently the number of interactions required to make things work. The size and complexity of these organizations had become a burden and they were in danger of breaking down.
Decentralization was the solution. A decentralized organization is able to make decisions fast and adapt swiftly to its environment.
Other organizational structures are the line structure, the functional structure, the line-and-staff structure, the project-based structure, the matrix structure etc.
McKinsey 7S framework –
Staff
Staff refers to the people in the organization and looks into the ways the organization nurtures and develops its employees.
How does the organization motivate its employees? What strategy does the organization employ to hire for diversity? Once diversity achieved, does the organization have an inclusion strategy?
Workforce diversity is a competitive advantage. A team which includes members of different generations, background cultures, interests and talents provides the organization with different insights and perspectives and drives creativity.
McKinsey 7S framework –
Strategy
Strategy is defined as the actions a company plans to take to achieve its business objectives.
The plan outlines what (resources), how (specific tools, activities, platforms etc) and why (the reasons behind your choice of a specific resource or tool) the company will use to achieve its goals.
The strategy's secondary goal is to define how the organization differentiates itself from the competition and create unique value. Learn how to create a strategic plan in 5 steps.
A successful organization must be able to change its strategy to match the current business environment. When organizations fail to see the need to change, they miss out on the opportunity to adapt and survive.
Nokia's culture of status, shared fear and temporal myopia made the company vulnerable to competitive forces and prevented it to adapt its strategy (more on this in Why did Nokia fail?).
Microsoft, on the other hand, learned from Nokia's mistakes (Microsoft acquired Nokia in 2014). When Satya Nadella became CEO, his main leadership challenge was to change the company's culture. In his opinion, "The C in CEO stands for Culture".
McKinsey 7S framework –
Shared values
What is the organization trying to achieve? What is the organization's social mission? How does the organization respond to the question Why?
In 2009, best-selling author Simon Sinek defined the concept of Why as the purpose, cause or belief that drives every one of us, leaders and employees alike.
Google's mission is to organize the world's information and make it universally accessible and useful.
TikTok's mission is to inspire creativity and bring joy.
BRAND MINDS' mission is to unite the business world by providing world-changers with the ultimate business experience.
Having a clear mission statement and delivering on it is paramount for a company's reputation and bottom line. Consumers and employees expect organizations to stand for something. When they fail to deliver, organizations are met with protests and call-outs. For some organizations, change is now coming from employees putting pressure on the management, not the other way around.
Join the Conversation
We'd love to hear what you have to say.
Get in touch with us on our LinkedIn Page, Facebook Page, Twitter or TikTok.
Video streaming industry expected to grow to $150 billion by 2026
According to the latest research, the video streaming industry is expected to grow to $150 billion by 2026 at CAGR of 18%.
In this article:
Video streaming industry stats and facts

Key factors driving the video streaming industry growth

Key restraining factors for the growth of video streaming industry

Opportunities
Video streaming industry stats and facts
Due to lockdown, Internet users are spending 32% of their time on streaming devices and platforms (Market);
54% of Internet users are watching more shows and films on streaming services due to Covid-19 (Market);
Key players in the video streaming software market: IBM, Vimeo, Brightcove, Qumu, Kaltura, Wowza etc;
Key players in the VoD market: Netflix, Hulu, Disney, HBO, Apple, Google, AT&T, Amazon, YouTube;
Media and Entertainment, BFSI, Healthcare, and Academia and Education, eCommerce contribute to ~60-70% of the market;
The fastest-growing video streaming market is China. China's live-streaming industry has more than doubled in size compared with the previous year, reaching now $5 billion (Researchgate);
In India, the video streaming industry is projected to reach $465 million by the end of 2020 (Statista)
The largest video streaming market is the US. Here the video streaming industry is projected to reach $24 billion in 2020 (Statista)
The fastest-growing segments in the video streaming industry are:
Video Analytics. Video analytics allow service providers to better understand their audiences, serve them better and thus, remain competitive.
Live streaming. Live streaming helps audiences feel more engaged and more connected with the person in front of the camera.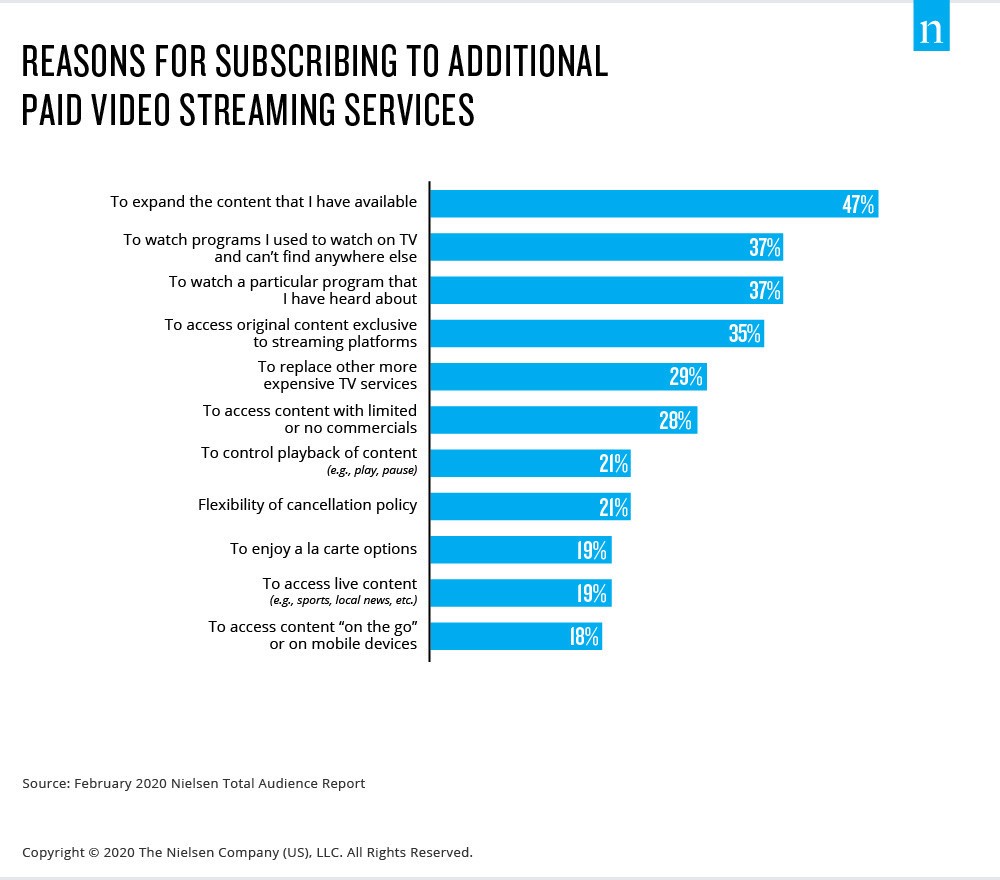 Key factors driving the video streaming industry growth
Increasing penetration of mobile devices and internet users
In 2020, the number of global smartphone users is projected to total 3.5 billion, marking a 9.3% increase from 2019. The current global population of 7.7 billion people means the smartphone penetration rate is at 45.4 %. (Oberlo)
Almost 4.66 billion people were active internet users as of October 2020, encompassing 59% of the global population. Mobile has now become the most important channel for internet access worldwide as mobile internet users account for 91% of total internet users. (Statista)
Growing demand for VoD streaming
According to Cisco, video will account for 82% of all Internet traffic by 2022.
Remote work & Lockdown
The COVID-19 pandemic has had serious consequences on business too with a large number of employees working remotely.
More than 1/4th of the world's population went into lockdown. This has resulted in increased demand for online streaming and entertainment services.
Netflix added 26 million new subscribers in the first six months of 2020 which accounts for the company's biggest growth spurt in history. As of the third quarter of 2020, Netflix had 195.15 million paid subscribers worldwide. (Forbes)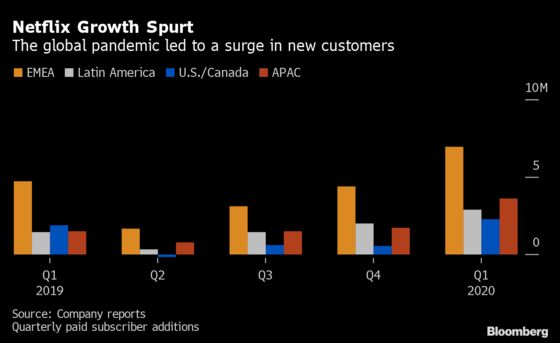 Disney+ launched a year ago with the goal of reaching 60 million to 90 million subscriptions by 2024. The company has recently announced that the platform surpassed 74 million subscribers by the end of 2020, outperforming all expectations. (CNBC)
Apple TV+ also launched a year ago and is included in the company's One subscription bundle. The company hasn't released any info regarding the number of its paying subscribers but estimations range from 10 million to 40 million subscribers. (TheVerge)
As of January 2020, there are over 150 million Amazon Prime Video users. (Market)
Growing adoption of cloud-based solutions
The global public cloud service market is projected to reach $266 billion in 2020. This spells out a projected growth of 17.3% since 2018. According to Gartner's forecast, infrastructure-as-a-service (IaaS) solutions, like cloud storage, will be the fastest-growing segment of the market with 24% predicted growth. (Hosting Tribunal)
Growing demands of Live Video streaming solution
Over the past few years, going live on Facebook has become a popular feature among its users. Today live video is on almost every social platform: Instagram, Twitter, LinkedIn, Snapchat, YouTube etc.
Technology innovations like blockchain and AI
Video streaming as a service relies entirely on technology. Video streaming is not possible without video storage, encoding, networking and streaming. Blockchain technology expands storage options by spreading data across the blockchain computer network. Streaming video will be able to tap into underutilized computers through the Blockchain, which will dramatically reduce streaming's cost (learn more).
From face recognition to chatbots and disease mapping, AI has a wide range of applications across many verticals. In video streaming, AI helps with workflow optimization, content-aware encoding and bandwidth use optimization while maintaining an appropriate level of quality. The main benefit of using AI in video streaming is cost saving.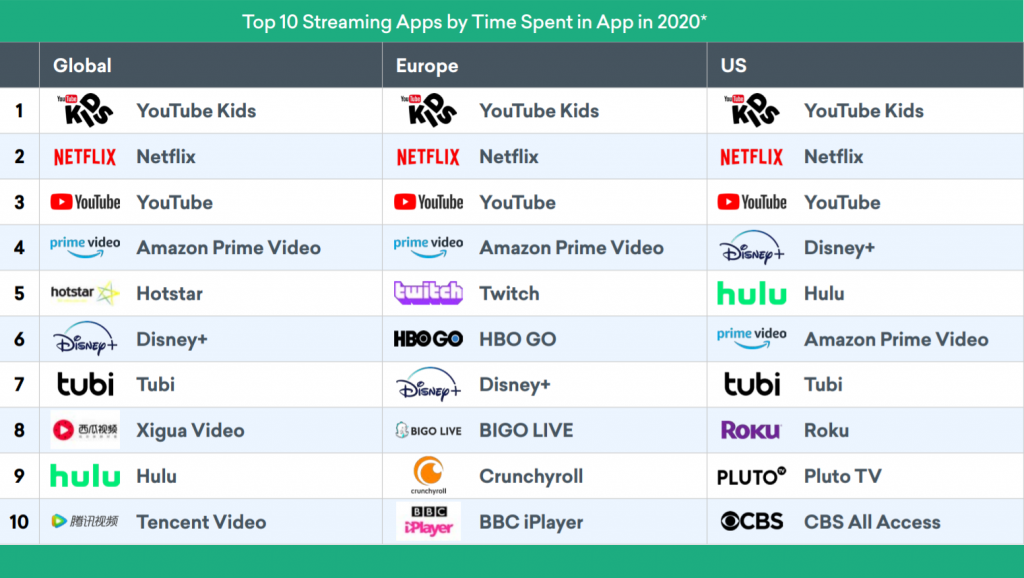 Key restraining factors for the growth of video streaming industry
connectivity issues;
latency and bandwidth issues which may result in poor quality video;
a surge in internet traffic;
data loss due to buffering;
the disparity among software systems;
high content cost;
easy availability of pirated data;
loss of personal and financial details.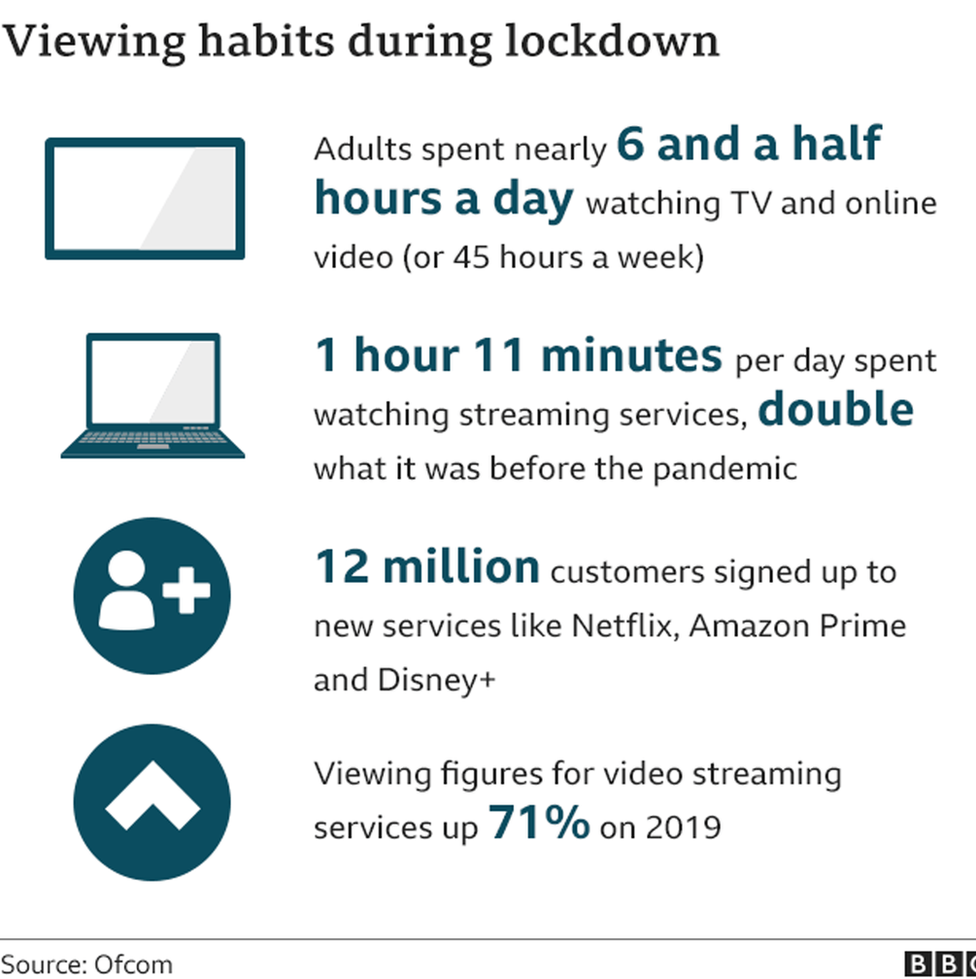 Opportunities
Over the past few years, digital transformation has been in the top three goals for businesses everywhere.
The pandemic-induced lockdown forced businesses that had already started down this path to speed up and businesses that had a traditional high-street or in-person revenue generation model to pivot toward online and digital.
As a result, this year has seen teachers teach classes online to students ranging from first-graders to executive MBA participants.
Doctors see their patients through their PC's camera first and popular talk show hosts broadcast from their homes.
Live music and business events have gone online, each of them looking to provide attendees with the best experience possible.
International banks with thousands of branches worldwide are making the most of the digital environment allowing their clients to keep safe.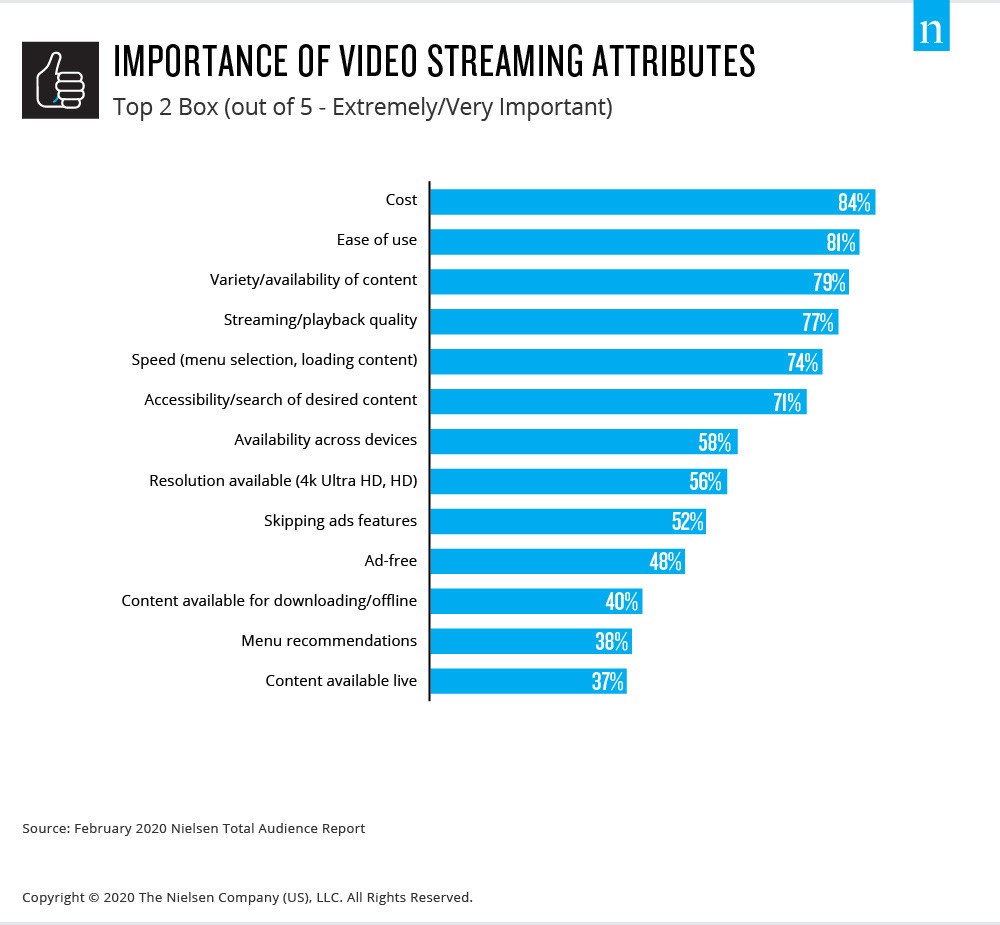 Conclusion
Video streaming industry is projected to grow to $150 billion by 2026.
The industry has been growing steadily in recent years but the pandemic has accelerated its growth.
Remains to be seen if the industry will maintain its growth rate after the pandemic is over.
Join the Conversation
We'd love to hear what you have to say.
Get in touch with us on our LinkedIn Page, Facebook Page, Twitter or TikTok.
How Company Culture Drives Success – Netflix, HubSpot and UiPath
What is company culture? Company culture is a set of shared beliefs, values and practices.
Let's see how Netflix, HubSpot and UiPath define their company culture and why it is central to their success.
Netflix Company Culture

– With Empowerment comes Trust and Expectations follow. The 'No Rules Policy'.

Netflix is one of the first companies to draft an in-depth long-form employee culture manifesto.

It's been ten years since Netflix CEO Reed Hastings published his SlideShare presentation detailing his company's employee culture. The slide has gained over 19 million views to date.

It certainly caused quite a stir among people worldwide! And let me say it again: it was 2009 when the world was still suffering the consequences of the global financial crisis (rising unemployment, declining economic growth, etc).
What makes Netflix's company culture special?
Instead of tightening its control on employees which is what any other company would do in times of turmoil, Netflix was taking a different and surprising approach.
Like all great companies, Netflix strives to hire the best. So do a thousand other companies, nothing special about that.
Building a great employee culture doesn't stop with hiring the best people for the job, that is only the beginning.
The hardest part comes after the hiring process has ended and it involves getting every employee on the same page.
How does Netflix do that?
By empowering its employees, trusting them to make the right decisions and expecting them to deliver high-quality work.
Oh, and one more thing: avoiding rules. Now that's pretty unusual.
We don't have rules about picking up the real or metaphoric trash. We try to create the sense of ownership so that this behaviour comes naturally.
Our goal is to inspire people more than manage them. We trust our teams to do what they think is best for Netflix — giving them lots of freedom, power, and information in support of their decisions. In turn, this generates a sense of responsibility and self-discipline that drives us to do great work that benefits the company.
We believe that people thrive on being trusted, on freedom, and on being able to make a difference. So we foster freedom and empowerment wherever we can.
We work to have a company of self-disciplined people who discover and fix issues without being told to do so.
"Use good judgment" is our core precept.
Netflix
9 ways Netflix nurtures employee freedom and encourages responsibility:
Management shares documents internally broadly and systematically;
No spending controls or contract signing controls;
Travel, entertainment, gifts, and other expenses are allowed if employees "Act in Netflix's best interest";
No compliance departments that most companies have to enforce their policies;
Unlimited vacation policy which encourages employees to intermix work and personal time at their own will. It helps them get back to work with fresh new ideas;
Netflix's parental leave policy is: "Take care of your baby and yourself";
No compensation handcuffs – "People are free to leave at any time, without loss of money, and yet they overwhelmingly choose to stay. We want managers to create conditions where people love being here, for the great work and great pay";
The company is strict about ethical issues and safety issues, it shows zero tolerance for harassment or trading on insider information;
Holding meetings is another corporate pain point that Netflix deals with differently than other companies. The company schedules effective meetings where the meeting starts and ends on time with well-prepared agendas. The main takeaway from this is these meetings are more about learning from each other and get more done than preventing errors or approving decisions.
Every company or/and employee culture is a reflection of the executives working there.

Netflix
HubSpot Company Culture

– We dare to be different

HubSpot is a platform uniting software, education, and community to help businesses grow better every day.

The company was co-founded by fellow MIT graduates Brian Halligan and Dharmesh Shah in 2005.

This year, HubSpot was named a Best Workplace for Millennials by Great Place To Work and Fortune, #2 Best Company for Professional Development, Leadership and a Best CEO for Diversity and Women by Comparably. 2700+ HubSpot employees work in 8 global offices.

So how does HubSpot define its company culture?

In 2013, HubSpot published the Culture Code: Creating a Lovable Company on SlideShare.

They state company culture is an obsession because culture doesn't just help attract amazing people, it amplifies their abilities and helps them do their best work.
What makes HubSpot's company culture special?
HubSpot set themselves apart from other companies by being different.
How are they different?
They are maniacally committed to their mission and their metrics.
Their mission is to help organizations grow and metrics help them earn the resources to further their mission.
9 ways HubSpot ensures they are different and how employees benefit from it:
They share openly and are remarkably transparent (financials, board meeting deck, management meeting deck, strategic topics, etc);
'No door' policy – "Everyone has open access to anyone in the company."
They favour autonomy and take ownership;
When employees need to make a decision the only rule is to use good judgement;
Employees need to follow only two rules: Don't solve for your personal interests to the detriment of the team. When in doubt, favour solving for the customers' interests over our own;
Long-term interest prevails over anything else;
"Don't just hire to delegate. Hire to elevate";
"Remarkable outcomes are rarely the product of modest risk."
They refactor to continue on being exceptional. They look for simplicity so they avoid turning into a Goliath of an organization – slow to adapt, less innovative, easily outrun by the competition.
Power is gained by sharing knowledge, not hoarding it.

HubSpot
UiPath Company Culture

– Humility drives innovation

Co-founded in 2005 in a tiny apartment in Bucharest by Daniel Dines and Marius Tirca, the Romanian RPA has certainly come a long way from its humble beginnings.

Today the company has additional offices in London, Paris, Tokyo, Singapore, Bengaluru and Melbourne.

In 2018, among tens of thousands of large U.S. companies, UiPath has been awarded the 11th Best Place to Work, based on company culture, and one of the top 50 Best Companies for Women and Diversity. Also, UiPath ranked sixth for Happiest Companies in Comparably's 2018 Culture Awards.

In 2019, UiPath was named a Gartner Magic Quadrant Leader for Robotic Process Automation Software. This recognition celebrates the company's ability to execute and completeness of vision.

Starting with July 2020, UiPath has become the first European Cloud Decacorn with $10.2Bn valuation in a new funding round of $225M.
What makes UiPath's company culture special?
UiPath's purpose is to accelerate human achievement.
They set out to change the way work is done, but they are keen on making their people happy. If their people are not happy, they have failed no matter how successful they are.
UiPath believes that a happy employee is an employee who is listened to by their leaders. And being successful as a leader means exercising humility and practising active listening.
They also state that the company's future is centred on psychological safety beyond anything else. With global expansion and technological connectedness come unique challenges.
It's paramount the company finds ways to overcome these challenges and stay on the path to innovation.
The core values of UiPath are speed, immersion, boldness and humility.
7 ways UiPath provides its employees with a psychologically safe workplace:
Authenticity – The company doesn't expect its employees to fit a certain mould. Instead, they are encouraged to be who they really are. "We hired you for your unique experience and insight."
Trust and ownership from day one – Employees support each other whether they know each other or not;
Everyone is empowered to speak up if they have an idea even if it's outside of their expertise because it shows they care and maybe it's a different perspective the company should take into consideration;
Humility – Employees are expected to be humble, open and listen in order to learn even that at which they already excel; they are encouraged to get their hands dirty and do whatever it takes to drive towards innovation;
The company encourages its employees to acknowledge and address their fears because this is the key to personal growth and team improvement;
UiPath leaders are trained to listen, really listen to their team members and be ready to give and take criticism;
Employees are encouraged to disconnect their mind from work when they're at home. This allows space for inspiration and ideas flowing freely which is a great way to keep moving towards excellence.
Buckle up – you're about to board a rocket ship into uncharted space. This company is a meritocracy and your potential is limitless.

UiPath
Conclusion
All three companies run highly successful businesses with thousands of employees working in offices spread across the world.
The elements that all of them have in common are trust, responsibility and empowerment. Netflix expects its employees to act in the company's best interest, HubSpot encourages them to use good judgement and UiPath ensures a safe work environment to drive innovation.
What is your company culture?
How does your company culture support your organization achieve its business objectives?
Join the Conversation
We'd love to hear what you have to say.
Get in touch with us on Facebook and Twitter.
8 Key Factors Behind Netflix's Success Story
This is the fourth article in our Growth Stories Series. Read our previous stories on business growth: Slack, Canva and Spotify. 
Just as TV replaced the radio in the 1950s as the dominant home entertainment media, so too internet entertainment is slowly but surely replacing cable TV. And Netflix is leading the change.
This article is focused on identifying the key factors behind Netflix's success story.
What is Netflix?
Netflix is a streaming service that allows its customers to watch a wide variety of video entertainment on thousands of Internet-connected devices. It is a direct-to-consumer subscription video service.
Netflix is not an entertainment company, it is a technology company, much like Amazon, Google or Facebook.
Netflix brief history, stats and latest news & achievements
1997 – Reed Hastings and Marc Randolph co-found Netflix to offer online movie rentals;
Reed Hastings is an active educational philanthropist, received an MSCS in Artificial Intelligence from Stanford University, is a current board member of Facebook and a former board member of Microsoft (2007-2012).
1998 – 2000 – The company launched the first DVD rental and sales site, netflix.com; debuted a subscription service, offering unlimited DVD rentals for one low monthly price; introduced a personalized movie recommendation system, which used Netflix members' ratings to accurately predict choices for all members;
2005 – 4.2 million members;
2007 – Netflix introduced streaming, which allowed members to instantly watch television shows and movies on their personal computers;
2013 – Netflix launched its first slate of original programming (House of Cards, Orange is the New Black etc); the first internet TV network nominated for the Emmy Awards;
2014 – over 50 million members globally;
2016 – Netflix is available worldwide: 190 countries; Stranger Things premiere, which would go on to become an acclaimed and award-winning worldwide phenomenon;
2017 – 100 million members globally; Netflix wins its first Oscar for Best Documentary Short Subject (The White Helmets);
2018 – the most nominated service at 2018 Emmy Awards with 112 nominations (HBO received 108); both Netflix and HBO won 23 awards each
Paid memberships – over 148 million in 190 countries;
Revenue in Q1 2019 – over $4.5 billion (Netflix);
Stock-market value – nearly $165 billion, more than Disney ($130 billion);
Netflix has raised a total of $3.1 billion in funding over 10 rounds;
May 2019: Netflix acquires StoryBots, a leading educational entertainment brand for kids which signals Netflix's commitment to educational programming for preschoolers.
Netflix changed how and what we watch. They disrupted the cable TV industry through technological innovations like digital streaming and machine learning. They've been on the market for over twenty years and much like the butterfly, they keep transforming into a more beautiful version of themselves. And what it all comes down to is simple: catering to their customers' needs and offering them an amazing experience.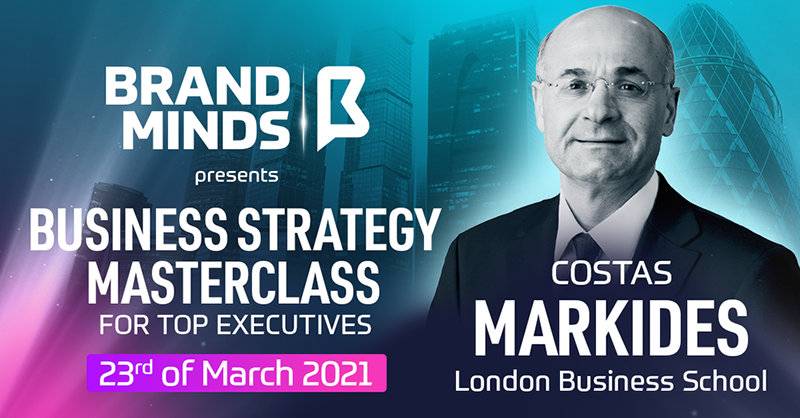 8 key factors behind Netflix's success story
1. Disrupting the industry – Disrupting itself
The first time Netflix innovated was when they were shipping DVDs via mail. Then they abolished late fees which lead to Blockbuster's crush & burn demise. After that they transitioned from mailing content to streaming movies and TV shows digitally and finally, Netflix began producing its own original content.
2. Flexibility
Consumers can watch content on demand, on any screen, and the experience is personalized to individual tastes.
3. Unlimited options
Subscribers can find a wide range of movies, tv series, shows, performances, documentaries licensed from distribution partners with new options entering the offer on a regular basis. This makes Netflix's offer practically unlimited. I've never heard anyone say they've seen everything on Netflix.
4. Investing in original content
According to Variety, Netflix is expected to spend $15 billion on content in 2019, and about 85% of new spending is on originals which means over $12 billion. It is more than any of its competitors (Amazon, Hulu or HBO Now) invest in original content and it puts Netflix in the top spot on customer-satisfaction surveys.
The more investment you're putting in, the more people are finding content that they love and the more they have value in the service.

Reed Hastings, CEO Netflix
5. No ads
How many ads do you see on a daily basis? 50? 100? More? Some say the number of ads which we are exposed to is anywhere between 4000 to 10.000 ads each day.  Ads are the reason ad-blocking software is more popular than ever with 236 million people using desktop ad-blocking plugin in 2016.
Netflix knows people wish to enjoy watching movies with no interruptions like annoying and sometimes irrelevant ads which is why they provide an ad-free experience to its user base.
6. Netflix pioneered binge-watching
We are pleasure-seeking animals and sometimes we go a little too far. When we drink or eat in excess it's called bingeing.
Netflix's superior user experience has determined binge to take on a new meaning which refers to watching multiple episodes of a television programme in rapid succession and getting little to no sleep.
Binge-watching started in 2016 when Netflix decided to put a show's entire season online at once. It was another way to disrupt the industry – people were no longer watching the shows when the networks dictated, they were free to watch them all in one sitting and whenever they wanted.
All TV will move to the internet, and linear TV will cease to be relevant over the next 20 years, like fixed-line telephones.

Reed Hastings, CEO Netflix
7. Excellent user experience
Here are some of the excellent user experience that Netflix provides:
Custom-created preview videos that automatically play when you scroll over a title card;
A download-and-go feature that allows users to watch shows offline;
The ability to share your Netflix account;
30-day free subscription.
8. Personalization via the Netflix recommendation engine
Netflix knows everything we do on their platform. What movies we watch, when we hit play or pause, how many episodes of a TV show we watch daily and so on. They have a huge amount of data on all 148 million paying subscribers. It's impossible for a human analyst to mine through all this data – big data – and extract useful insights.
That's where machine learning, a subset of artificial intelligence comes in. Netflix uses machine learning to help their algorithms "learn" without human assistance. Machine learning gives the platform the ability to automate millions of decisions based off of user activities.
Without recommendations, users would spend a lot of time going through thousands of movies and tv shows. That's why the Netflix recommendation engine is vital to the platform's success because it automates the search process for users who would otherwise run out of patience and leave the platform.
Conclusion
Netflix is successful because it keeps its subscribers' needs at heart. Its co-founders were courageous enough to steer the ship in a different direction than the industry and teach their teams to live by the business strategy of Adapt and adopt. The company's transformations are supported by technology innovations.
Where will Netflix go next?
Let's stick around and find out!
Join the Conversation
We'd love to hear what you have to say.
Get in touch with us on our LinkedIn Group, Facebook Group or Twitter.
Top trends in shopper marketing in 2018
With a more and more savvy consumer and digital and technology re-shaping it, shopper marketing became in the last years almost a science, relying a lot on research and customer observation. While in the US, the Shopper Marketing magazine developed a very strong research on this year's trends that can be read here, we asked 3 local advertising specialists to give us their thoughts as well.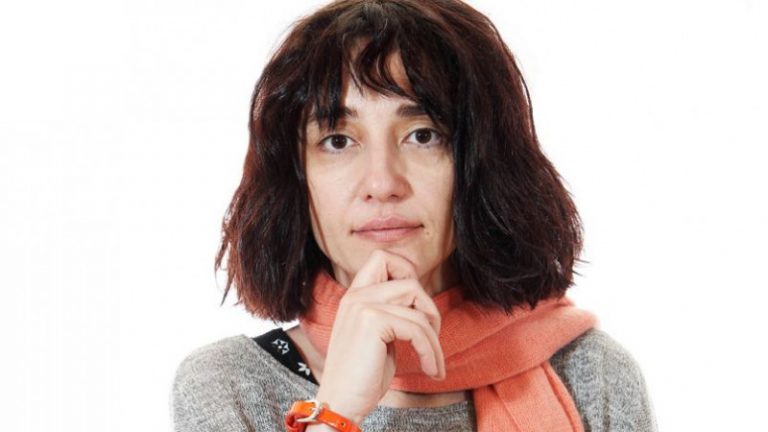 Cristina Oncescu, Head of Strategy pastel
What do you believe will be the biggest shopper marketing trends of 2018?
I don't know if they are the biggest, but they are certainly hot in 2018:
There are many in-store technologies that can be used to provide a personalised shopping experience. NFC (Near Field Communication) chips, QR codes, iBeacons and Visual Light Communications are just some of the emerging technologies used. These, when linked to previous shopping histories via a loyalty app for instance, can provide disruptive yet compelling interactions with the shopper as they enter the store.
From voice to chatbots, going through messenger apps, one-to-one communication is on the rise. Being available and being helpful, when the shopper needs you, is making the difference.
The use of Augmented Reality on mobile devices provides an engaging way for marketers to reach their target audience – it's quick, easy and very interactive. With the integration of AR on iPhones, it will be easier for marketers to engage larger audiences during their path to purchase.
What are they influenced by and why?
Technology, and especially mobile, led shoppers becoming more and more omnichannel. Now, this is an actual behaviour that the shoppers engage in (of course in a subconscious way). Web, mobile, social, apps – it's all just shopping to consumers. The separation between retail channels is growing even more blurred by the day. Can they return online products in-store? Can they check if the store has their size and colour on their mobile phone before they leave their homes? Consumers expect a seamless experience across all channels.
What is pastel advising its clients this year?
Great content will always engage. Have an interesting, consistent story and a seamless experience throughout the whole omnichannel path to purchase.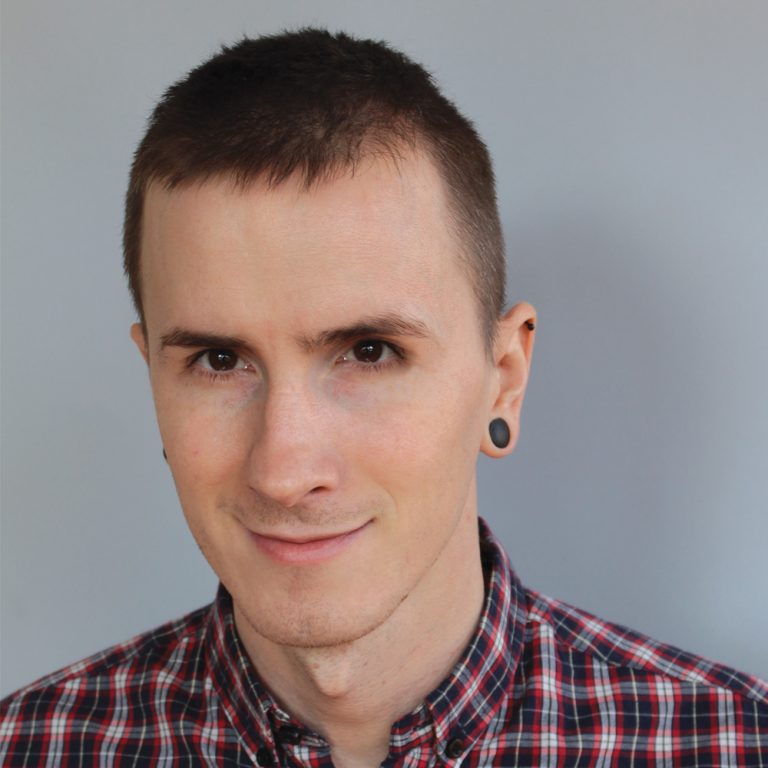 Anton Gherca, Chief Innovation Officer at g7
What do you believe will be the biggest shopper marketing trends of 2018?
We believe that shopper marketing is an area of brand communication that has been kept largely untouched by the digital revolution that is reshaping the advertising industry for the past 10 years. So we expect that "digital BTL" will start gaining momentum, as today's practices are deeply engrained in traditional approaches of point of sale communication. We think that we will see more connections between social media and shopper marketing, and geofencing and point of sale promotions, with the aim of delivering a more integrated omnichanel shopper experience.
What are they influenced by and why?
Like many things in advertising, the move towards a more "digital" shopper marketing approach is driven by the consumers themselves, or more precisely, by their lifestyle. As of 2017, the penetration rate of smartphones in Romania is 70%, while 41% of the population are already mobile social users. Peer-to-peer ridesharing like Uber makes people understand the benefits of the sharing economy,  on-demand services like Netflix put them in the driver's seat while the wide 4G coverage makes them want everything now. This means people are getting more and more accustomed to having everything at a push of a button and they expect higher levels of service, increased transparency, embedded interactivity and all in all a better customer experience out of everything.
I know this sounds like a bunch of buzzwords cramped togheter in one sentence, and our agency has never been in the "buzz" business, but the reality is that the shift in consumers' lives is happening with or without us. I think the bottom line is that today's shoppers are just expecting something more out of marketing communications. More relevance, more engagement, more customization. This doesn't mean that we, the shopper marketers, can't still get away with the old "buy one – get one" or "scratch this to win a prize that you don't even want" mechanics. But wouldn't that be a pity?
What is g7 advising its clients this year?
Our agency has embarked in a digital transformation journey and once set in motion, it can't be stopped. We will continue an initiative started in 2017, of hosting periodic innovation workshops together with our clients for identifying the opportunities put forth by today's technology, and see where that gets us. Still, there are a couple of areas we keep tightly in our focus: Proximity marketing, Loyalty management and Gamification. We work towards integrating in an organic manner these three capabilities in the approach our clients are already used to: honest creative work, deep understanding of shopper behavior and solid deployment in the retail ecosystem.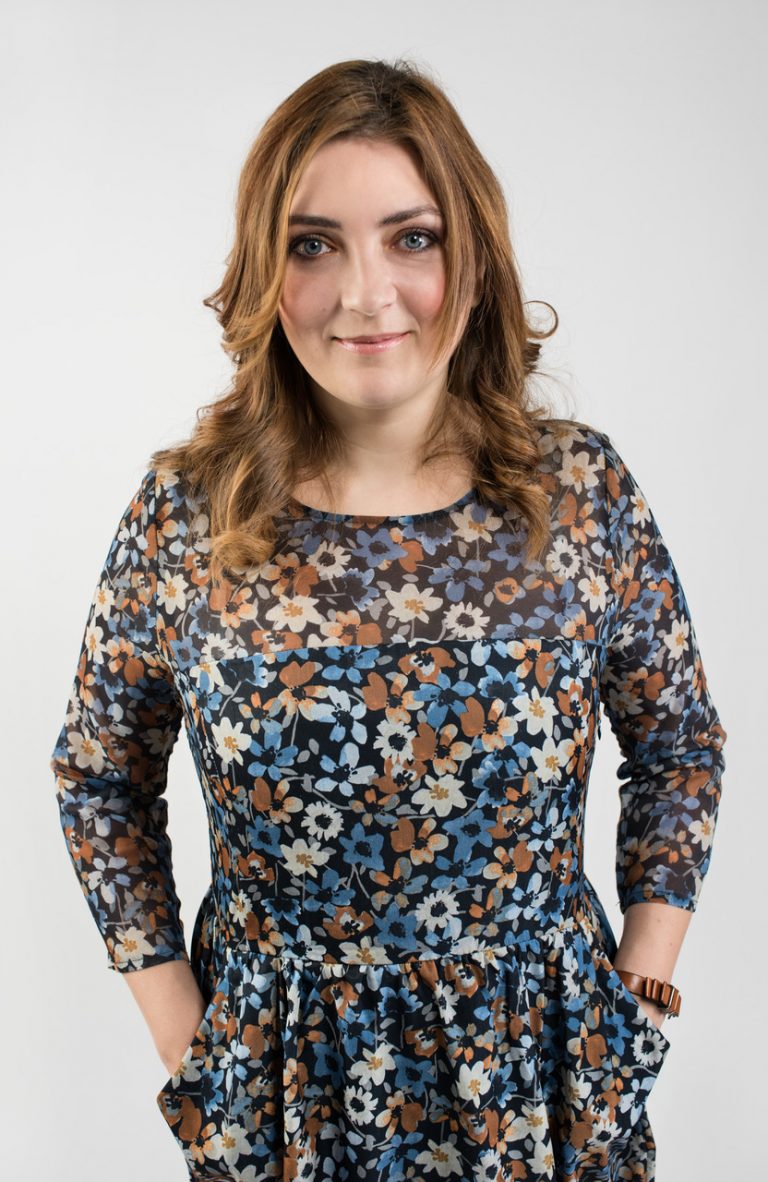 Ondina Olariu, Business Director Geometry Global
"Fragmentation, increased competition and e-commerce are key words for 2018 and beyond in our region. After seeing a huge expansion, somewhat even inflated for some of the retail players, we will witness a new battleground, named proximity. As global retailers keep expanding, we will live through a great variety of formats, more flexibility and adaptation to micro-retailing needs. Proximity will be influenced as well by the increasing degree of urbanization, as well as the new generations of shoppers, more dynamic, digital savvy and format switchers (in Romania, 25 cities cover 31.3% of total population and 55.6% of urban population – source:  INS, Romania, 2017).
And when we say flexibility and adaptation, think beyond format, as we see discounters aggressively stepping in the services territory, while share of consumer spend reached 68% in services vs 32% in goods in 2016 (source: Kantar Global Trends 2018). Goods subscription – meaning bundle goods as a service is something that we preached our clients for a couple of years already and it's approaching it's turning point in 2018.
E-commerce in Europe is predicted to reach 10% of total retail (source: Kantar 2018 Global Predictions, WPP Data), with a clear future towards what we call omni-channel, especially since gen Z takes the scene as newest shoppers. At global level we see the switch and struggle of most pure e-commerce players in becoming physical as well, to the level where blogs impersonate the physical space in temporary shops where experience blends with sales, while in Europe we are taking steps into developing the brick-and-mortar into e-commerce, especially for FMCG area, which are the most shopped for categories. Retailers will continue or start monetizing opportunities through their own apps, following the evolution of more mature markets, such as Spain (+210% in app sessions growth in the last 2 years) or Germany (+130%). Here again, it seems that pure digital players have a degree of advancement, since digital-first retail apps saw more that 2x the average sessions / user each month and saw stronger growth in the last 2 years. (source: App Annie 2017 retrospective report). This means we will see accelerated growth for digital players apps, as the new arrivals from physical retailers will need to extract good lessons and apply on fast track.
Blending online and offline expresses also in automation, such as automated cashiers. As retailers will increasingly see value, watch for a retail unemployment crisis, especially in more mature markets. The proliferation of private labels will increasingly force out brands from the physical shelf. Most of these private labels continue to be supported as brands rather than price options, from food to fashion (see Esmara for Lidl and Tex for Carrefour) and home appliances (eg Carrefour Home consumer electronics). Health and Wellness is an increasingly appealing theme, for both brands and retailers. Watch the shelf space growth in store, as well as the latest positioning of certain private labels, trying to capture value and exploit the trend.
As a shopper agency, we are not only advising but already working with our clients on the omni-channel shopper journey models, including retailer strategies and new channels opportunities in this process. We build with them strong e-commerce fundamentals for the Romanian market and expand to e-commerce experiences and integration of channels for more mature markets. We operate with an increasingly complex model that includes data management and A/B testing applied to shopper initiatives and integrate thorough shopper knowledge in every solution we bring to the table. Bonus: an emerging trend, still less visible to this market is the return to D2C (Direct to Consumer). It will be highly influenced by retailers' behavior, however, more brands become conscious they cannot rely exclusively on retailers and distributors in building their relationship with shoppers and consumers, therefore they'll be trying to find ways to cut it short to them and bypass the "official" channels."