Is car sharing the next version of Uber?
The carsharing or car-sharing system is a model of car rental where people rent cars for short periods of time, often by the hour. They are attractive to customers who make only occasional use of a vehicle, as well as others who would like occasional access to a vehicle of a different type than they use day-to-day.
According to Wikipedia, carsharing services are available in over 1,000 cities in several countries. As of December 2012, there were an estimated 1.7 million car-sharing members in 27 countries, including so-called peer-to-peer services, according to the Transportation Sustainability Research Center at U.C. Berkeley. Of these, 800,000 were car-sharing members in the United States.
As of July 2017, car2go is the largest carsharing company in the world with 2,500,000 registered members and a fleet of nearly 14,000 vehicles in 26 locations in North America, Europe and Asia, followed by Zipcar with 767,000 members and 11,000 vehicles. According to Navigant Consulting, global carsharing services revenue will grow to US 6.2 billion by 2020, with over 12 million members worldwide. The main factors driving the growth of carsharing are the rising levels of congestion faced by city dwellers; shifting generational mindsets about car ownership; the increasing costs of personal vehicle ownership; and a convergence of business models. Carsharing contributes to sustainable transport because it is a less car intensive means of urban transport, and according to The Economist, carsharing can reduce car ownership at an estimated rate of one rental car replacing 15 owned vehicles. More about the concept here.
In February, the car-sharing service Zipcar signed a deal to provide vehicles to Uber, possibly portending additional future cooperation in the field of mobility services. Zipcar parent Avis Budget Group said that it would supply Uber drivers with the opportunity to ferry passengers around in Zipcar branded sedans. Although at the beginning the deal is limited to 20 sedans in Boston, it opens the door for similar collaboration in other cities.
Zipcar provides rent-by-the-hour vehicles to motorists, particularly in urban areas, as an alternative to car ownership. Now, Uber drivers will be allowed to access the fleet of vehicles in Boston to serve their customers at hourly rental rates.
"As the automotive landscape evolves, technology is playing an ever-increasing role in transportation services, and we are well-positioned to meet new and evolving customer needs and demands, as evidenced by this new partnership," said Andrew Kupiec, a vice president for Avis Budget. "Our quality, well-maintained vehicles, coupled with Zipcar's technology, will give Uber's driver partners wheels when they want them."
This move marked one of the latest in a series of Uber partnerships with car providers, including rental car firms Enterprise and Hertz, and most recently  a deal with German automaker Daimler to provide self-driving cars in the future.
Moreover, last year, Uber started a partnership with GM's Maven, representing a 90 day pilot in San Francisco that allowed the Uber drivers to lease a Chevrolet Cruze, Malibu or Trax for $179 per week (plus fees) with no mileage limit, and included insurance.  "This partnership with Maven combines our vast ridesharing network with GM's extensive fleet vehicles and gives people without access to a car the ability to easily make money driving on the Uber platform," said back then Rachel Holt, regional general manager Uber, for engaged.com.
Following that, in April, Uber made another important step, by launching Uber Central, similar to the consumer version of Uber, except multiple cars can be ordered at once. The service could be especially valuable for businesses that need to pick up several clients from different places at the same time. Uber Central is part of the Uber for Business platform, which Uber launched a few years ago to help businesses manage employees' ground transportation needs.
What is even more interesting and different is that passengers don't need an Uber account or even a smartphone. The business itself manages the rides and all related information from a single dashboard. According to ciodive.com, Uber said more than 8,000 companies participated in the pilot program. The new tool also includes reporting, billing and management features.
Uber's interest in the sharing cars' programs and affiliations doesn't stop here. Only four days ago it was announced that, following the 2016's 90 days trial with GM's Maven, the service is available now also in Boston, Phoenix, and Washington, DC, while Baltimore and Detroit are said to be following soon.
"The program is aimed at drivers for rideshare apps like Uber and Lyft, and delivery apps like Postmates, GrubHub, and InstaCart. Someone who's interested in driving for any of these on-demand services, but doesn't own a vehicle, can rent a Chevy Bolt through Maven Gig for $229-a-week. The weekly price includes insurance, maintenance, and electric vehicle charging. Maven  first launched its gig worker product last May in San Diego and San Francisco. Since then, Maven says its customers have logged 170 million miles driving for various on-demand apps," wrote The Verge.
More on the subject you can read here, while if you are interested in 8 ride and car sharing alternatives to Uber and Lyft, you can read here.
How to have the best brand storytelling on Instagram
As storytelling is the latest trend in communication, all the agencies and companies trying to bring the concept to life in their campaigns and social media presence, Instagram is one of the latest powerful social media tools to try and capitalize on this trend.
According to Social Media Week, since Instagram launched a couple of years ago, over 300 million people have used this platform as a visual place to share their lives. With more than 20 billion images shared on the app to date–this app has become a creative space & community for people to share their story in innovative ways using photography and short videos.
It's no wonder the stories on Instagram are catching up people's attention and likeness as so many of them spending so much time on their mobile devices. What it does now for its users is allowing them to share their stories to the world in a quick and easy fashion. It has become a simple, yet powerful tool that has allowed people and brands to develop their own voice visually.
How can a brand take advantage of this trend and make himself even more noticeable on Instagram? Just take a pick here at our short pieces of advice:
Identifying your niche & developing your own unique voice.
The way you position yourself is always the key. The more different, unique, special your brand is, the better. Make sure that your stories are always capturing that essence of the brand and special approach. By giving your audience something they know they can expect from you, it will be easier to grow a stronger and more dedicated community around your work.
Utilizing your captions to add more depth to your photos.
Captions may become a vital part of your storytelling process, if you know how to put accent on them and use the right hashtags and words. The story behind the story is always important and should be relevant.  Putting your own spin on the story, emphasizing on a certain aspect that makes your brand YOURS is helping bring the story where it should. Your story ultimately, makes a huge difference.
Choosing and using different angles
The same places or the same ideas, presented in your brand's way, are creating the differentiation that you are looking for. Instead of shooting something from the same angle as everyone else, try looking for new spots to take the same photo. Maybe you want to get closer to the ground for a different angle, pose a person in a different place, or shoot a photo through the branches of a tree to provide a more natural frame. There are always ways to put a new spin on the same place, and try to make sure you try a bunch of different angles.
Highlight your brand's versatility
People want the brands to be playful, to interact, engage and entertain them. They get bored really easy and you must make sure you always bring something fresh to the table. Don't be afraid to try, to mix and match, to always have in handy a special new app or filter that is trendy. Make it count while is still fresh and not used by a lot of other brands present on Instagram. Your followers will be looking for powerful, original, content. Find ways to expand your current niche creatively to develop a strong brand voice.
Using video and gifs
Always be present. Be fast and up-to-date. A video speaks more than a picture. A gif makes one laugh and entertains. In other words, powerful tools for your story.
Making sure you have user-generated content
Getting your followers involved is extremely important for a TODAY brand. Get your audience to do some of the heavy lifting for you by creating a user-generated hashtag for your brand tribe. Then you can post the content of your biggest fans directly on your Instagram account.
Showing your happy employees
There's a global war for talent today and the best brands are showing off the fresh faces on their team and all the fun they are having at work. Showcasing yourself at work or your company's employees in action is great for putting a human face on your brand, which makes what you share on Instagram more interesting to your followers.
Introducing them behind-the-scenes
Each one of us loves to feel special and shown that they are important. Make sure your brand does that for its followers. You can start by taking them inside the stories of your company, showing them some never-seen before images, actions, activities, etc. Take them where nobody has been before!
6 Big Instagram 2017 Trends Any Marketer Should Know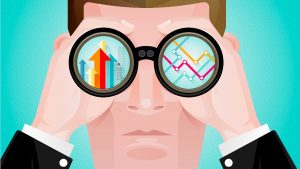 User-friendly and making the most of one of people's favorite activity related to owning a smartphone: taking pictures, Instagram becomes steady and sure one of the Romanians main used social media tools, especially among the trendy persons. Brands are also starting to notice its impact and are taking advantage of this positive trend.
According to Zelist Monitor, quoted by instagramology.ro, 2017 started with a performance on the Romanian market: 50,518 more users in January 2017 compared to December 2016. This is the biggest growth from December to January stated in Romania so far, the predictions for February being that the total number will reach half a million users.
In this context, marketers should make sure they know the biggest 6 trends happening out-there and be ready to adopt them as fast as possible. They might fly as easily as they arrived.
Using Trends To Get Noticed
Being aware of the latest trends can give the marketers insights into what people are looking for on Instagram. In fact, a lot of trends can be determined by doing hashtag research and finding popular content. According to sproutsocial.com, as a business, you want to be seen in some of the most popular places on Instagram. By paying attention to the latest Instagram trends, you can help get your content noticed and in front of more eyes. Branding is all about building your audience and increasing awareness about you.
Instagram Stories
Launched in August 2017, stories aims to change the way people use Instagram. Stories allows you to tag people in updates, add a link to your content (useful for brands directing people to their site), and it even supports  Boomerang.
Instagram Direct
It's all about fast connection to your consumers. Last year Instagram updated Direct, the messaging side of the photo-sharing app. Since then, user numbers worldwide have grown from 80 million to 300 million. With numbers like that, it's no wonder Instagram will continue to improve this part of the service to encourage people to use the app more.
4. Instagram Shopping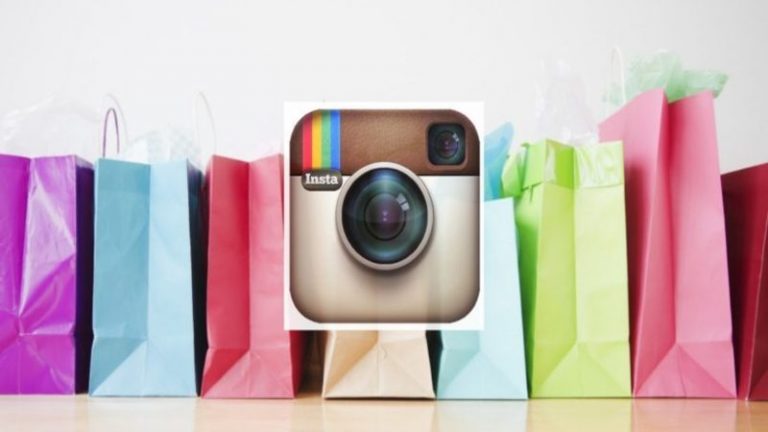 Recently, Instagram trialed shoppable product tags with 20 fashion brands, allowing the tagging of certain items in a photo. This presents a much more seamless shopping experience for the user. Rather than having to find a link in the bio, users will be able to click a tag for a detailed view of the product. The shopper can then continue researching the product without leaving the app. If the user wants to continue with the purchase, a Shop Now button will take them to the product landing page on the businesses website.
Instagram Business Tools
The new feature allows accounts to be verified as a business account for the first time. Therefore, the marketers can add contact methods, directions to their business and unlocks access to promoted posts and analytics. Moreover, Insights on Instagram allows businesses to uncover details about their followers, such as behavior and demographics. Better knowing your customer means better business and a prolong success.
Video is still the king of the game
According to wersm.com, One of 2017's buzzwords is video; and  video content, whether pre-recorded or live, should be leveraged by social media marketers in the next year.  Instagram itself says that video will account to 75% of data in the next four years, so brands need to learn how to effectively create it and use it. The many tools that Instagram offers, have lead to the democratization of video creation, so everyone has the ability to create engaging content with little or no budget.