13 business models to generate revenue
How businesses can generate revenue has changed a lot over the last decade. Choose the most appropriate business model for your company from these 13 business models updated for 2021.
1.
Control and be rewarded from your own data

business model

In exchange for convenience and a personalized experience, brands have been telling consumers to give away their personal data and relinquish any control over it.

We now know how brands used their consumers' data and the damage they have caused.

Also, selling users' personal data to third parties has been a huge source of revenue for these companies.

According to the latest PwC report, times are changing.

Consumers are demanding both a better, data-enabled experience and more flexibility and control over how their information is used.

In addition to this, consumers are starting to ask themselves: why should only companies profit from selling their data? They should take a piece of the pie as well.

Gener8 Ads is a web browser offering exactly that: it lets users control and earn from their data whilst browsing the web.

Gener8 Ads works with companies in the capacity of a media owner to do three things:

1. Provide premium media for them to reach a highly defined audience.
2. Use their proprietary first-party data to unveil actionable insights about their customers, eg. their purchase habits.
3. To promote their brands and drive action from their audience.

How does Gener8 Ads generate revenue?

Gener8 Ads gives 80% of the revenue back to the user and takes a 20% cut.

Users download the Gener8 Ads browser and choose to keep their data private or earn points any time their data is used. They can redeem these points for products, vouchers or donations to charity.

Watch Sam Jones, the company's founder pitch Gener8 Ads on Dragon's Den:
2.
Empowering creators

business model

What is the creator economy?

The creator economy has been growing exponentially in the past few years. It is estimated that more than 50 million people worldwide consider themselves to be creators.

Mighty Networks defines the creator economy as an economy built around highly motivated, creative, and skilled individuals that have started their own brand, business, or community utilizing a digital platform to share their work.

Not coincidentally, Mighty Networks is one of the platforms contributing to the creator economy. It is a community-focused platform that helps users build their businesses.

Mighty Networks offers users three plans they can choose from: the free plan, the business plan ($81/month) and the community plan ($23/month).

This is how users can drive business revenue depending on their chosen pricing plan:
Charge for access to their membership site or group
Charge for access to their online courses
Becoming a Mighty Affiliate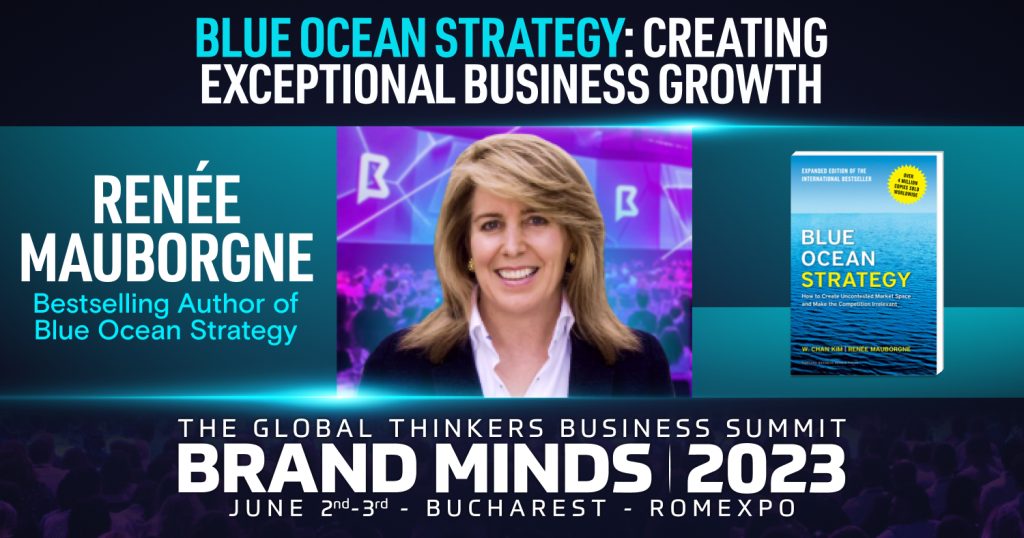 3.
Shopstreaming

business model

Shopstreaming is the combination of live streaming, entertainment and shopping.

China is leading the shopstreaming market with 67 billion dollars in global sales for 2019 and an estimated 149 billion dollars for 2020.

If these stats show anything is that consumers want to buy from influencers during shopstreaming sessions.

It's a business opportunity that saw various developers create digital platforms intended to transform the way to stream live events.

Livescale is one such developer. The company's shopstreaming platform, LivescaleTV enables businesses to reach, engage, and monetize their audience, as well as understand the behaviours and interactions of their users.

L'Oréal Canada was the latest brand to use Livescale TV when they hosted a three-day shopping streaming festival.

Results:
over 50% of product purchases from new customers,
300% higher conversion rate than the company's website,
40% audience engagement.
4.
Blockchain-as-a-service

business model

According to recent reports, the global blockchain-as-a-service market size is expected to grow at an impressive compound annual growth rate of 62.73% to $52.5 billion by 2026.

Blockchain as a Service (BaaS) is a type of blockchain service offering that allows business customers to use cloud-based solutions to develop, host and adopt their own blockchain applications, smart contracts and other relevant functions on the blockchain.

The main drivers of the global Blockchain-as-a-Service market are:
increasing awareness of the benefits provided by blockchain technology;
need for security in transactions.
The top leaders operating in the Blockchain-as-a-Service (BaaS) market: Oracle, Microsoft, Accenture, Alibaba, IBM and Huawei.
5.
Subscription

business model

The subscription business model is a business model in which customers pay a recurring price at regular intervals for access to a product or a service.

The first companies to adopt the subscription business model were the news publishers whose readers paid a monthly fee to have newspapers and other magazines delivered to their door.

In more recent times, companies providing digital tools and platforms like Canva, Monday or Grammarly generate recurring revenue based on the subscription business model.

Other companies didn't start as subscription-based businesses but recognized an unmet need for their products to be delivered on a monthly basis.

Customers opt for products to be delivered on a monthly basis because it's convenient and saves them precious time.

Here are some examples of products delivered in subscription boxes; some also provide customization:
Dog food subscription boxes (PetPlate, Jinx, Crafted Kibble)
Beauty care and makeup subscription boxes (GlossyBox, BoxyCharm, Birchbox)
Meal subscription boxes (Pasta Evangelists, Raw Generation, Hello Fresh)
6.
Freemium

business model

Freemium is a business model in which a company offers basic features to users at no cost and charges a premium for supplemental or advanced features.

It's an appealing strategy for both companies and customers. Free is a powerful word in marketing because of its ability to instantly grab a customer's attention. If basic free features are valuable to them, customers are more likely to pay for advanced or additional features.

When used correctly, the freemium business model can drive massive user adoption.

Dropbox, Zoom and Spotify are great examples of the freemium business model.

Dropbox has an annual revenue of $1.91 billion, Zoom – $2.6 billion and Spotify, $9.34 billion.
7.
Dropshipping

business model

The dropshipping business model is used in retail where the seller purchases the product from a third party (manufacturer or wholesaler) and has it shipped directly to the customer. The seller doesn't hold the products in stock.

The main benefits of the dropshipping business model:
Low investment
Easy to start
Perfect for beginner entrepreneurs
Flexibility
Remote work
Easy to scale
Wide selection of products
Among the top eCommerce platforms for dropshipping businesses are Amazon, Shopify, WooCommerce and Magento.
8.
Drop-servicing

business model

Drop servicing is a business model where your company sells other people's services online.

Your company doesn't perform the service, a third-party company performs the service.
9.
Commission-based

business model

The commission-based business model is a revenue model where a user is charged a fee for each transaction. The platform may charge either the seller or the buyer.

Examples of commission-based businesses: PayPal, Uber, Airbnb, Etsy, eBay.
10.
Hidden revenue

business model

If the service is free, you are the product, goes a very famous saying.

What it means is the service is not actually free. As the user, you pay for it, not with money, but with your personal data.

It's the business model of digital giants like Google, Facebook, Instagram, Pinterest etc which collect users' data and sell it to businesses for advertising purposes.

In 2020, Google generated almost $147 billion in revenue from the company's ads business. Facebook generated close to $84.2 billion in ad revenues.
11.
Razor and blade

business model

The razor and blades business model is a business model in which one item is sold at a low price in order to increase sales of a complementary good, such as consumable supplies.

The best examples of companies generating revenues with this type of business model are suppliers of razors and blades (Gillette), printers and ink cartridges (Xerox), coffee makers and coffee pods/capsules (Nespresso), 3D printers and printing materials, game consoles and games.
12.
Reverse razor and blade

business model

The reverse razor and blade business model is a type of business model where the main product is sold at a premium price and the consumable, at a lower price.

Apple is the standard example of the reverse razor and blade business model. The main product, the iPhone, is sold at a premium price. Once the customer owns an iPhone, they have access to low-priced features like music on iTunes, movies or Mac OS and iWork free of charge.
13.
Affiliate marketing

business model

The affiliate marketing business model is a revenue model in which a company compensates third-party publishers to generate traffic or leads to the company's products and services.

The publishers are paid in commission for every sale they make.

How does it work?

The affiliate shows a link for the product they are selling on their website or social media, customers click on the link which sends them to the store. If they purchase the product, the affiliate is paid a commission.

Two of the top-earning affiliate marketing platforms are Amazon Associates and Shopify Affiliate Program.

Join the Conversation
Will Twitter rise up in 2018?
As in the last years Facebook took the face off Twitter, specialists started to wonder if Twitter isn't close to taking MySpace's road and die. and many were starting to believe that will be the reality. But, in fact, the end of 2017 and 2018's start show a revival of the social media platform.
"Twitter stock has been on fire, soaring some 16% in the past five days, including an 11% surge on Monday, thanks to a major endorsement from J.P. Morgan analyst Doug Anmuth, who named Twitter among the firm's best stock ideas for 2018. Investors wasted no time buying into the idea that Twitter's worst days are behind it," wrote Richard Saintvilus for Nasdaq at the end of December 2017.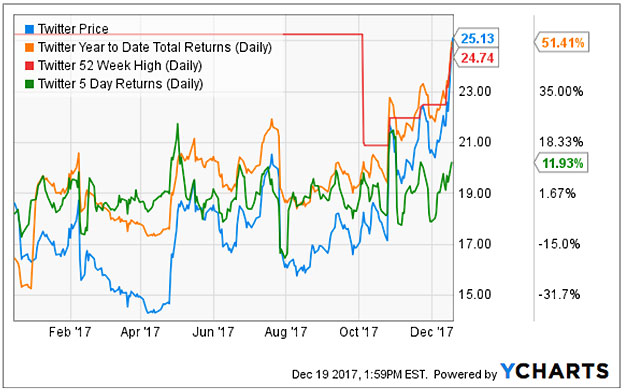 The company's improved live-streaming capabilities is one of several factors Anmuth sees as increasing Twitter's growth, including an expected 10% increase in daily active user growth in 2018 and an advertising revenue growth greater than 8 percent. Moreover, he expects the company to be profitable in 2018, which would mark a significant leap in the company's investment profile.
"We believe both the TWTR story and financial results will strengthen over the next year as the company continues to build on its differentiated value proposition for users & returns to revenue growth," wrote Doug Anmuth,quoted by CNBC.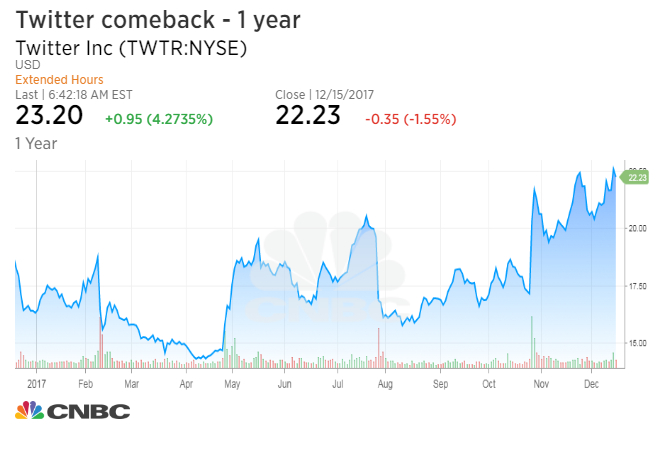 Moreover, according to MarketWatch, Bloomberg is bringing a news network to Twitter, in partnership with heavyweights including Goldman Sachs, Infiniti and AT&T. That is a great marriage between content and advertisers, proving the platform has a bigger monetization strategy than just random sponsored tweets. Twitter also launched pre-roll ads that can play before livestreams on its Periscope video platform. More recently, the company has started offering a more accessible way for developers to tap into content and data on its platform. There have also been rumors of a paid-subscription service on Tweetdeck for its most loyal and devoted users.
Product placement ​as a marketing tool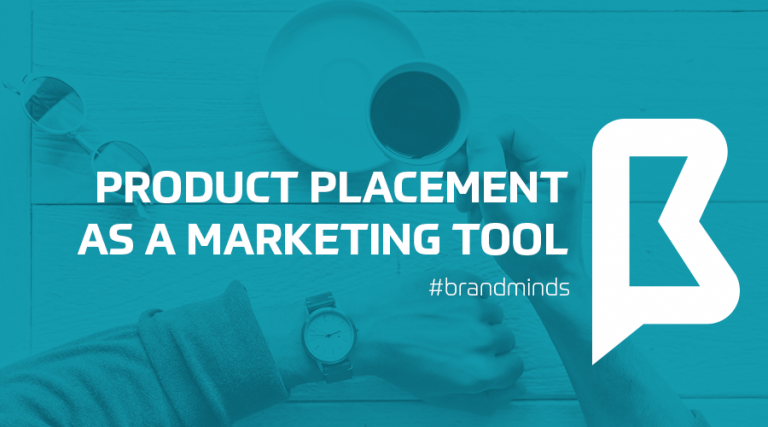 Product placement and its meaning have changed during the years, along with its evolution on the market and the growing of new techniques and technologies.
One of the initial definitions comes from Balasubramanian (1994) who defines product placement as a paid message about the product communicated via intended but inconspicuous input of a branded product into a movie (or a TV program). "Consequently, through product placement the viewers' belief
in a product or their consumer behaviour can be influenced in a positive way. (Hudson and Hudson, 2006) According to the American Federal Trade Commission, product placement is defined as a form of promotion in which branded products are placed into television programs by advertisers for a
certain fee or other consideration. (Powell, Hardy, Hawkin and Macrury, 2009)," said C Journal.
Product placement in Europe has developed under different conditions than in the USA. The main tool for regulation of television in Europe used to be Television without Frontiers Directive decreed in 1989. Later in 1997 it was amended by the provisions regarding advertising, teleshopping and self-promotion of televisions. In 25th April 2017 the European Committee (European Union, 2007) presented its latest vision, now called the Audiovisual Media Service Directive.
According to Brennan et al. (1999),quoted by Research Methodology the idea of the product placement in movies was originated due to producer's effort to increase the reality of movies by adding to them real brands and products. However, once products started appearing in movies it was followed by increase in sales for that particular product and it caught marketers' attention as a new promotional channel. "Sutherland (2005, online) claims the origins of the effectiveness of product placement to go back to 1934, illustrating his claim with the film "It Happened One Night", where the actor Clark Gable was featured not wearing undershirt, which resulted in fall in the sale of undershirts by 40%. However, this example does not really illustrate the efficiency of the product placement, as the author claims; it simply illustrates a significant influence of movies and role models to the audience," wrote Research Methodology.
Reaching the moment of one of the first product placement successful business stories, according to Karrh, the producer of Reese's Pieces – Hershey claimed 65% increase in the sales of the product when it featured in E.T., and after that, starting from 1980s, the product placement began attracting the attention of marketers as a strategic marketing tool. After all,many researchers credit the film E.T. and Hershey with the discovery of the potential product placement represents as a marketing strategy.
Some great examples of product placement in the 90s movies can be seen here.
A closer to our times good example would be according to LSM Education, the US TV show Modern Family that integrates brands into its storylines very effectively. "Their episode titled "Connection Lost" takes place on the character Claire's laptop screen as she attempts to locate her daughter. She does this by communicating with other members of the family through iMessage, FaceTime, and other apps. While the entire episode appears to be a blatant advertisement for Apple products, Modern Family's executive producer has stated that there was no money exchanged between Apple and the production company.  However, this is an ideal portrayal of Apple's products, blending seamlessly into the realistic image of a middle-income American family who would be likely to use these technologies. The Apple brand actually helps to create a link between the fictional characters and the viewers: they are alike because they use the same products. Identifying with characters through the brands they use can be a particularly potent form of product placement," explains LSM Education its point of view. 
But product placement is not effective on movies, but also on TV programs and,nowadays, especially on music videos. "This is driven by the fact that music revenue is becoming increasingly dependant on advertising. The music industry has even embraced "retroactive product placement", in which advertising is inserted digitally into pre-existing content. Such image manipulation can be performed easily, and has already been used in videos by artists including Rucker, Far East Movement, Avicii and Aloe Blacc," writes LSM Education. 
Here are some tips & tricks about product placement that may help you in your marketing strategy.