3 powerful tools to get more Instagram followers
We searched the World Wide Web for powerful tools that grow your Instagram following, so you don't have to.
What are these tools about? you ask.
No, it's not about buying fake followers. Faking is not our style so you shouldn't do it either.
It's also not about magic. As much as we like Hogwarts, we prefer living in the real world.
Without further due, here they are!
3 powerful tools you can use to get more Instagram followers.
1. SocialDrift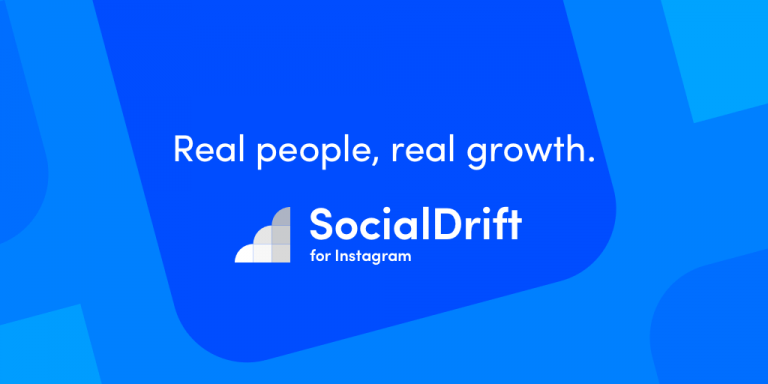 SocialDrift lets you organically increase your Instagram followers by using machine-learning algorithms to engage with other Instagram users through automated likes, comments and follows. This tool allows users to set specific parameters about automated outreach related to account location, name or hashtag use.
How can

SocialDrift

help you get more followers?
It targets the right audience
Using SocialDrift filters, you can target users by hashtags, usernames, locations and more. Customize the settings to match your strategy.
It automates your activity
You can enable the activities that you want your account to perform and SocialDrift will automatically execute them for you.
It grows your following base
SocialDrift takes care 24/7 of all the work and supports you to level up your Instagram presence.
Do you need to grow your Instagram account really fast? TurboMode can help you achieve this objective.
SecureBoost is SocialDrift's proprietary boosting engine, which ensures your account stays within limits.
Each Premium account comes with a Dedicated Proxy.
SocialDrift uses AI to optimize your account. The more it runs, the better the results get!
Get weekly/monthly reports on your account's evolution.
Compliant with Instagram ToS
SocialDrift is compliant with Instagram's terms to keep your account safe at all times.
How many Instagram followers can

SocialDrift

get for your account?
This information is not disclosed.
How much does it cost?
Here are the pricing plans of SocialDrift:
3-day free trial
$13/week
$39/30 days
Not happy with what SocialDrift can do for you?
No worries!
Let's go to tool no 2.
2. SocialStud.io

SocialStud.io boasts a client base of over 2000 all around the world with different goals and profiles.  They provide you 100% real, organic followers and outstanding growth by engaging with community that might be interested in you. They also provide advanced filtering so that your account never follows fake people.
How can

SocialStud.io

help you get more Instagram followers?
Customised Marketing Strategy
SocialStud.io creates a custom marketing strategy for every account to maximize growth of the follower's account, engagement, even sales.
Sign up and afterwards you will be assigned to a manager who will be responsible for your growth and will contact you via email.
This tool uses hashtags to engage (follow/like) with users that would be interested in your offering.
Are you running a local business? This tool can target one or multiple cities, states, provinces, or even countries.
Do you have competitors on Instagram? This tool will target and engage with their followers, which is the fastest route for growth.
Do you want to automate content posting? SocialStud.io can repost pictures from multiple accounts.
Your appointed manager can provide an in depth weekly report if you request.
How many Instagram followers can
SocialStud.io

get for your account?

Depending on many factors like your current account position, engagement, content and popularity, this tool can get you anywhere from 50 to 500 followers per day.
How much does it cost?
Here are the pricing plans of SocialStud.io:
7-day free trial
$49/month
$69/month
$99/month
If this tool doesn't hit the sweet spot for you, there's one last chance: tool no 3.
3. Social Bloom

Personal trainers, influencers, make-up artists, aspiring models, actors, local and e-commerce businesses use Social Bloom.
How can
Social Bloom

help you get more Instagram followers?

Your Instagram account will 'like' your target's posts, hundreds of posts, every day. This will result in massive amounts of exposure as you appear in people's notifications. This is an effective way to grow your Instagram account. You can like photos tagged with a specific #, like the photos of all people who follow a specific artist or personality, like all photos geo-tagged at a specific location.

You can automate your commenting to your target audience's content. If you're a business targeting potential clients, Social Bloom can comment things like: Awesome photo, use CODE10 for a 10% discount on my product! or DM me for a discount code on our fashion line! This can be used to drive sales and traffic. However these are not the only benefits of commenting – people love receiving comments and when someone reads your comment, they have a high chance of following you.

Following is a very strong method to grow your Instagram. When you follow people, they have a very high chance of following you back.

Target and interact with accounts based on geo-tagged locations. This may be useful if you want to drive quality users from a certain location, or if you're a local business to bring more people into your brick and mortar business.

This tool can even target locations based on your niche. For example, if you're a shoe shop, you can target people who have geo-tagged their media at a specific shoe shop. This will ensure you get people who are interested in shoes and live or travel to a specific location.

Blacklisting allows you to exclude specific usernames from your activity. This works great to exclude competitors or other accounts from your Social Bloom activity. That means you will never follow, unfollow, like, or comment on media from the users on this blacklist. As you know, it could look rather odd for you to comment on your competitors' posts. Luckily, the Blacklists feature can prevent that!
How many Instagram followers can
Social Bloom

get for your account?

Social Bloom states that your Instagram following can grow with 200 to 3,000+ real followers per week.
How much does it cost?
Here are the pricing plans of Social Bloom:
3-day free trial
$16/week
$22/week
$40/week
$90/week
There they are: SocialDrift, SocialStud.io and Social Bloom.
All you need to do is find out what's important for your Instagram account and choose the right tool!
10 Important Tools You Need To Grow Your Start-up
Everyone starts a business of their own for different reasons, but some of the most important ones are the desire to do something for themselves, to influence the society for the better or to bring a new product / service to the market. But if the reasons are different what is a general rule is that every new entrepreneur is looking for a recipe of the success, for good examples to be inspired by.
As a recipe for success that would be universally true doesn't exist, we wanted to present you some tools that will for sure help you grow your start-up, in no particular order:
Streak

Similar to Hubspot, Streak is a multi-functional CRM tool. It will help you collaborate with a single click. Share contacts, email, files, and anything else needed to get the job done. With a flexible structure, Streak helps you manage your deals, support queue inside Gmail and also replace multiple external systems. It always has a "fundraising funnel" specific to organizing feedback, meetings and status of close of funds.

Asana is easy to navigate, has an intuitive interface on both desktop and mobile and provides a perfect at-a-glance to-do list for every member of your team. Moreover, it integrates with tools you already use to make tracking your work and getting results easier: Zapier,Dossier, TimeCamp, CSV Importer,etc.
When your team needs to kick off a project, hire a new employee, deploy some code, review a sales contract, finalize next year's budget, measure an A/B test, plan your next office opening, and more, Slack has you covered. Aside from standard options like instant messaging, group chats, and a mobile app, Slack will organize conversations by topic. Moreover, the freemium version also fits the budgets of most startups.
For the times that require a more personal and face-to-face conversation,  Join.me is perfect. Moreover, it allows for easy video conferencing with multiple attendees, while the screen sharing features are ideal for presentations and aiding communication, and the intuitive interface makes it easy to use. Your personal background works in tandem with your personal URL. They both make your account and your meeting room uniquely yours.
The tool offers an array of features to help you grow and manage your list of investor leads. Their customized search tool allows you to search for investors that meet your criteria, plus generate reports in 15 minute or less. In addition to organizing your investors, Foundersuite also offers extra resources for startups, including Idea Validation for feedback on your concepts, and more than 80 templates for pitch decks, financial models, term sheets, and more.
It allows you to add marketing tools — pop-up windows, social share buttons, CTA buttons, video backgrounds, etc. — to your site to increase traffic, engagement, and email signups. All the while, it collects performance data so you can properly fine-tune your marketing strategy as you go. Moreover, it integrates with other marketing software, including Mailchimp.
GrowthHacker.tv is a place where you can watch interviews of successful growth hackers and entrepreneurs who have made a mark in the digital world. The interview videos keep on playing on the website in a loop, which is accessible to visitors for free.
The SEO tool helps startup owners in planning their SEO and other digital marketing activities. This tool prepares a list of activities and also educates new entrepreneurs why a particular activity is important for their startup.  Glasshat generates customised and prioritised Digital Marketing recommendations that tell you exactly what you need to focus on to get tangible results that matter to you.
It's a free online accounting tool for startups and small businesses. The website helps you track all your expenses and incomes, and also helps you with your taxes when the time comes – thus, can help you save a lot of time & effort, usually involved in these procedures. Accept credit cards to get paid faster. Most invoices paid by credit card get paid in 2 business days or less.
An all in one marketing toolkit that helps startup owners in carrying out their competitor research easily and effectively. SemRush's other prominent services include technical SEO audit of your website, semantic core collection, ideas for generating organic traffic, and so on.
Is it illegal or not to regram?
Copyright is always an issue than one posting on social media should be careful of and pay attention at. Due to the fact that Instagram doesn't include the ability to regram directly within the app, many people have feared that this practice of sharing other people's content is actually a violation of the Instagram terms of service (TOS).
Moreover, there was a statement published some time ago that was saying that in the Instagram's terms of service sharing content other than your own was a violation of the platform's terms. Therefore, regramming was a violation.
But, according to socialmediaexaminer.com, Instagram has updated their TOS to state that you're responsible for any content you post on Instagram. Sections 7 and 8 speak directly to the types of content you're responsible for. And one can read the most current version of Instagram's terms here.
So what are the steps that somebody must take in order to make sure they are not breaking any laws or rules?
Get permission from the owner to share his / her content. You can do that either by commenting on their post letting them know that you want to share their photo or video with your audience. Then you can ask if you can have their permission to repost it. You can also send the user a Direct Message asking the same thing. Once they give you response in writing, giving you permission to repost the picture, then you'd be allowed to repost the picture. If they don't respond, don't use it. Asking is not enough. You need actual consent.
Still according to socialmediaexaminer.com, there are two types of consent: implied and explicit. Implied consent is when users post content with the expectation that it may be regrammed (when the company or the brand has a running campaign with a certain hashtag that wishes it will bring along the wished target and, at the same time, is looking to engage them and make them share the info and get other people involved as well). Explicit consent is when the original content creator gives you direct permission to repost their content on your Instagram account.
2.  Get attribution to the original user. Don't forget to credit the person or the brand you are getting your information from.
3. Use the Repost for the Instagram app. Available for both iphone and android devices, repost for Instagram makes it easy to #Repost your favorite photos and  videos on Instagram while giving credit to the original Instagramer. The benefit of using this app is that it will add a watermark to the image with the original post creator's Instagram username. This makes it clear that the content is regrammed and provides attribution to the original creator.
4. There are now also a variety of platforms and services designed for brands to ask users if they can use their content. According to Debbie Miller, on her article on agorapulse.com, one example is a Content Rights Solution designed by TINT who creates a variety of social display tools. "The solution allows you to discover content relating to your brand, request the proper permissions from the author of the image via social media, and track which images to which you have rights," explained Miller.
More on how to protect yourself legally you can read here.
5 Free Instagram Analytics Tools for Marketers
Finding the right strategy that will for sure help your brand is not an easy task. The right Instagram tools can provide analytics to inform your social media strategy and content scheduling. If you are looking for some free tools to help your business on Instagram, we have 5 ideas that would come in handy.
Instagram Insights
If you've  set up your Instagram business account, you have access to free analytics through the Instagram app. Instagram Insights provides basic stats for assessing your Instagram marketing efforts. Find out more about your followers, when they're on Instagram, and what your top posts are. This information will help you choose content more likely to resonate with your audience.
To access these insights, tap the bar chart icon in the top-right corner of the app. The first analytics screen shows high-level insights for the last week and comparison stats for the week before. You can view your total impressions, reach, profile views, and website clicks. It also shows your top posts and stats for your  Instagram stories from the last 24 hours. Swipe to the right to see your reach. Swipe right one more time to see website clicks data.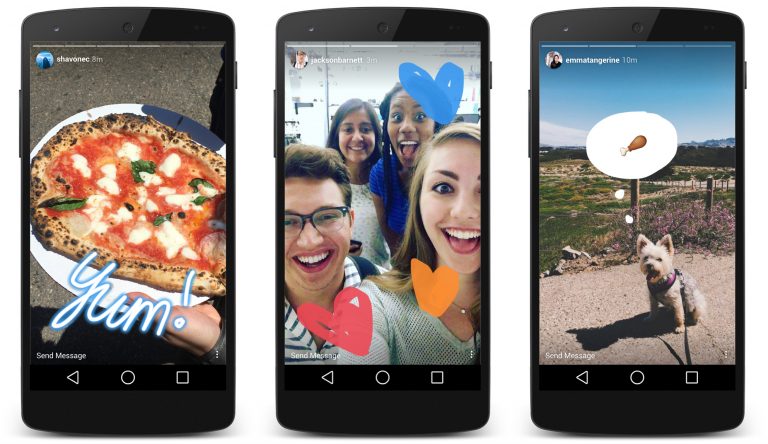 source: TechCrunch
You can also view your top posts insights, just by tapping the see more link next to top posts and the top six posts from the past seven days sorted by impressions. The tool also allows you to see followers insights. Back on the main Insights page for your account, scroll down to the Followers chart of times when your followers are on Instagram. Also, if you're running paid  Instagram ads, the Promotions section of the main Insights screen gives you relevant stats on your campaigns.
Socialbakers
With Socialbakers, you can get a free report on your most popular Instagram photos, filters, and hashtags, and all of your interactions with followers. The most useful sections are the most liked and most commented posts because this information can help inform the types of images you use in future Instagram posts.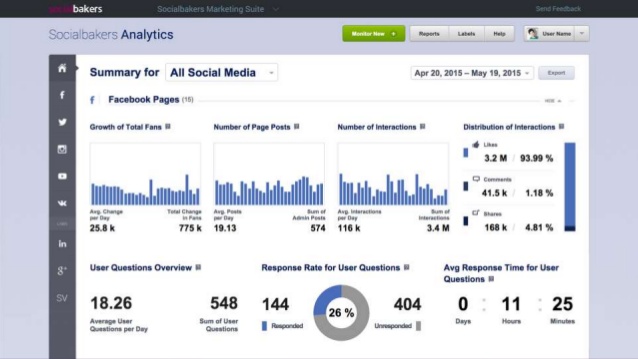 To get your free report, go to  Socialbakers' Free Instagram Analytics Tool and click Login With Instagram.
Simply Measured
Simply Measured offers a free Instagram report for users with up to 25,000 followers. The stats and insights are presented clearly and will help inform your Instagram posting strategy. The report lets you quickly see what has worked well in your Instagram marketing, so you can apply these insights to future posts. To get started, type your Instagram account name in the text box and click Authenticate With Any Instagram Account. Then log in and authorize Simply Measured to access information from your Instagram account. When you receive your report, you'll find three tabs of information: Charts, Scorecard, and Appendix. The buttons in the top-right corner of the screen let you download the report to Excel or export it to PowerPoint.
On the Charts tab, you can view a wealth of insights about your most engaging posts and average engagement per post. Moreover, the Engagement chart shows Instagram engagement over time. See total engagement, engagement as a percentage of followers, and information on likes and comments your photos and videos received.
You can also examine the Scorecard (it gives you some basic stats about your Instagram account) and Appendix Tabs (check out a table of your top posts sorted by highest engagement with the date of the post, type, likes, comments, and total engagement – likes and comments).
It offers a free Instagram account checkup to assess how you're doing on the network. While the report isn't as comprehensive as some others, it offers handy nuggets of data for marketers. It helps you determine the best time to post,  which hashtags to use, and what content to post more (or less) of. It also highlights your top followers and reminds you to engage with them. To access your free report, click Start Your Checkup on the home page and then sign up for a Union Metrics account.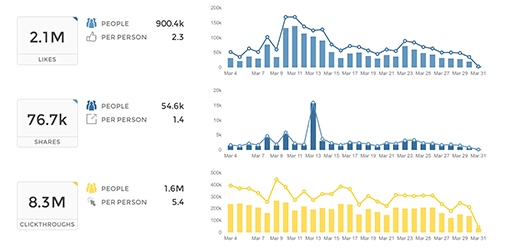 You can view the number of posts by day. Use the icons in the top-right corner of the page to share, print, or download your report. Scroll down to examine more stats with recommendations from Union Metrics, such as the best time and day to post. You can also view stats and visuals for your top-performing posts. If you click the circles on the hashtag report, you can see more information about the hashtags, which is a handy feature.
Squarelovin
With  Squarelovin, you can get free basic Instagram analytics. The Optimization section offers insights that help inform Instagram posting. The "worst times to post" information is especially valuable. First, you'll need to  sign up for a Squarelovin account. On your dashboard, you can view high-level stats and access additional analytics screens. On the Postings tab, you'll get information on your post history and top posts. It also shows your posts by year and month and day and time. The Engagement tab shows information on likes and comments, and highlights the top liked and top commented posts. The Optimization tab shows the best time and day to post on Instagram, but also the worst times to post on specific days.
If you use different filters on Instagram, you can also view the impact of those filters. Moreover, the report lets you see all of the Instagram hashtags you've used next to a list of the most popular hashtags. You can quickly see if you're using top hashtags or if you need to rethink your hashtag strategy.
Understanding whom your Instagram fans are and what content they engage with and when will give you ideas for future content to share on the network.
Top 10 Tips for Branding Yourself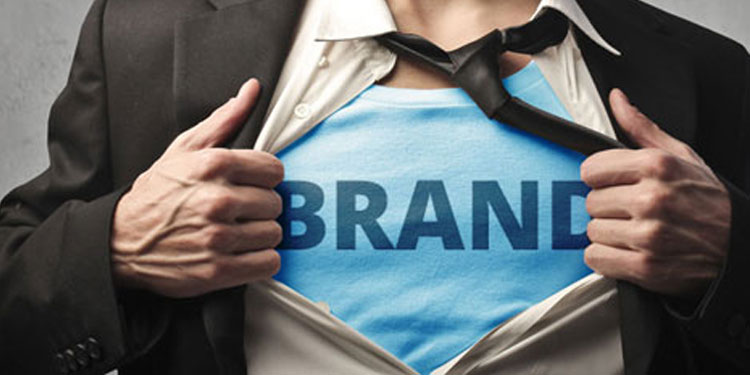 source: Working Voices
Living in the era of social media power, when the information is the key and in everybody's reach, finding oneself's niche and becoming known is getting a more and more difficult task to accomplish. Even at first glance it seems the reality is exactly the opposite, the rapidity in which one can get into the public's eye, but at the same time fade away, makes it even harder than before to make it last and create a strategic and smart path for one's good brand positioning.
We've prepared some tips that we hope will help you on your road to success:
Asses the market you are working on
Knowing the past, the competition and the market you are activating on is key in order to create a good positioning for your brand.
Look deep within yourself and find your best features
According to Robert Half, branding yourself begins with self-reflection. Take stock of your strengths. What are your best attributes? What positive adjectives might a colleague use to describe you? Is there one particular talent or discipline in which you truly shine? What's your personality? If you're just beginning your career, choose a discipline or area of focus that truly interests you. Don't pretend to be something you're not. Hard-working, focused and reserved people get ahead just as often as social butterflies.
Work on developing them even more
Go to extra classes / courses, attend workshops and seminars that will help be become even better on your field of expertize and that will enhance your talents. Learning never ends, no matter the time in your career you are at.
Of all of them find the differentiator, your USP (unique selling point), that makes you unique
The USP is the big idea that brands are always searching for. A USP gives a brand a compelling and unique value proposition with its target audience. "Likewise, you want to represent something special that sets you apart from others and establishes a value equation about your abilities when you are pitching yourself for a job, a promotion or a free-lance assignment," says Catherine Kaputa in Huffington Post.
Define your brand and become an expert
Take the time to do some soul searching and determine exactly who you are and what makes up your brand. Whether you're looking to garner media attention, attract new clients or build your business, you should focus on becoming an expert in your field. Avoid establishing an expertise that's irrelevant to your mission, goals, and vision. You'll just be wasting your time.
Be present in the market and make yourself known
Make sure you are present at the most important events in your industry and start conversations with the right persons, the ones with whom the association with will help your brand and your career. Ask questions, mingle, try and show your expertize as much as you can.
Generate brand awareness through networking and promotion
You should be connecting with other professionals in the industry by using social networks and commenting on their blogs. Networking is one of the best ways to become known in the industry. By forming relationships with people in your audience, you can grow your business and your brand long-term.
In time, once you have a known and appreciated voice try using the PR tools available to you and get your name out there.
Be a constant presence on the social media channels that are representative for your work
Depending on the industry you are activating on make sure you know what social media channel suits you the best. Not every industry fits you having a profile on Linkedin and Facebook at the same time, not every industry requires an Instagram or Snapchat account. Also, make sure that the content you are delivering is customized to that specific social media account.
Always keep on expending your network, strategic partnerships and focus on the game plan
The networks are meant to evolve, not stand by. So is the industry you are activating on. Moreover, you can never know what the future holds. The more people you know, the merrier. The more connected you are, the better. Make sure that at the same time you don't lose the focus on your "final" game plan.
Don't look focus, get rid of your ego and accept criticism
According to the AICPA specialists, the true measure of your brand is the reputation others hold of you in their hearts and minds. Notice how they introduce you to others. Ask them what your top brand attributes and core strengths are. If they can easily tell you, then you've succeeded in branding you.
"These days, branding the company you work for isn't enough. The world wants to hear what you have to say as a professional within a company. The work involved in uncovering your brand may seem daunting, but your efforts can benefit you immeasurably. Your unique brand message differentiates the best you have to offer, gives a good indication of what you're like to work with, and shows how you make things happen," says the American Institute of CPAs.
When it comes to being the best the ego shouldn't be standing in your way. Accept the criticism, as it will only make you better and help you achieve your goals.
6 Big Instagram 2017 Trends Any Marketer Should Know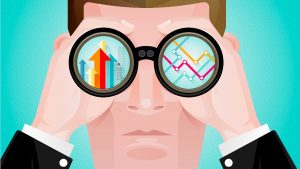 User-friendly and making the most of one of people's favorite activity related to owning a smartphone: taking pictures, Instagram becomes steady and sure one of the Romanians main used social media tools, especially among the trendy persons. Brands are also starting to notice its impact and are taking advantage of this positive trend.
According to Zelist Monitor, quoted by instagramology.ro, 2017 started with a performance on the Romanian market: 50,518 more users in January 2017 compared to December 2016. This is the biggest growth from December to January stated in Romania so far, the predictions for February being that the total number will reach half a million users.
In this context, marketers should make sure they know the biggest 6 trends happening out-there and be ready to adopt them as fast as possible. They might fly as easily as they arrived.
Using Trends To Get Noticed
Being aware of the latest trends can give the marketers insights into what people are looking for on Instagram. In fact, a lot of trends can be determined by doing hashtag research and finding popular content. According to sproutsocial.com, as a business, you want to be seen in some of the most popular places on Instagram. By paying attention to the latest Instagram trends, you can help get your content noticed and in front of more eyes. Branding is all about building your audience and increasing awareness about you.
Instagram Stories
Launched in August 2017, stories aims to change the way people use Instagram. Stories allows you to tag people in updates, add a link to your content (useful for brands directing people to their site), and it even supports  Boomerang.
Instagram Direct
It's all about fast connection to your consumers. Last year Instagram updated Direct, the messaging side of the photo-sharing app. Since then, user numbers worldwide have grown from 80 million to 300 million. With numbers like that, it's no wonder Instagram will continue to improve this part of the service to encourage people to use the app more.
4. Instagram Shopping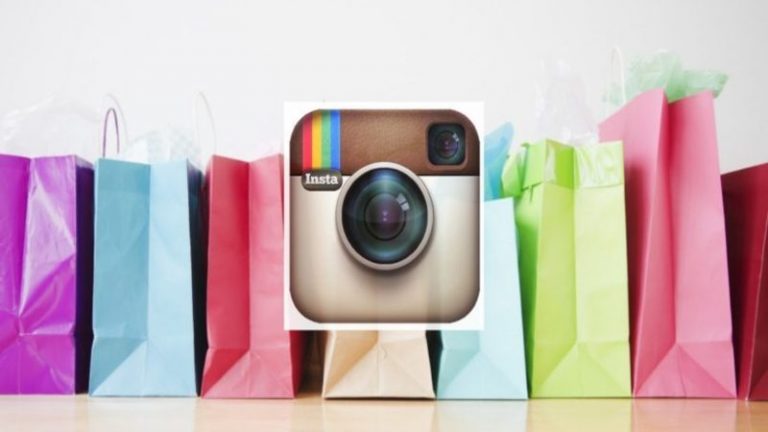 Recently, Instagram trialed shoppable product tags with 20 fashion brands, allowing the tagging of certain items in a photo. This presents a much more seamless shopping experience for the user. Rather than having to find a link in the bio, users will be able to click a tag for a detailed view of the product. The shopper can then continue researching the product without leaving the app. If the user wants to continue with the purchase, a Shop Now button will take them to the product landing page on the businesses website.
Instagram Business Tools
The new feature allows accounts to be verified as a business account for the first time. Therefore, the marketers can add contact methods, directions to their business and unlocks access to promoted posts and analytics. Moreover, Insights on Instagram allows businesses to uncover details about their followers, such as behavior and demographics. Better knowing your customer means better business and a prolong success.
Video is still the king of the game
According to wersm.com, One of 2017's buzzwords is video; and  video content, whether pre-recorded or live, should be leveraged by social media marketers in the next year.  Instagram itself says that video will account to 75% of data in the next four years, so brands need to learn how to effectively create it and use it. The many tools that Instagram offers, have lead to the democratization of video creation, so everyone has the ability to create engaging content with little or no budget.