Are you an efficient shopper or an in-store explorer? Do you often find yourself thinking about improving your shopping experience or consider pre-planning your purchases to be rather time-consuming?
No matter your style, keep reading this article to find out how an intuitive mobile app can save you time and money while offering you benefits and flexibility.
Nowadays, shopping begins long before entering the store and ends after arriving home with your purchases. Lidl Plus app is there for Lidl's clients throughout the entire journey and is a useful tool in those moments when they want to plan their shopping list, discover new products, and new benefits, or explore the offers in detail. So, spread the word to your parents or even grandparents and show them how to use it and benefit from all these cool perks the app offers.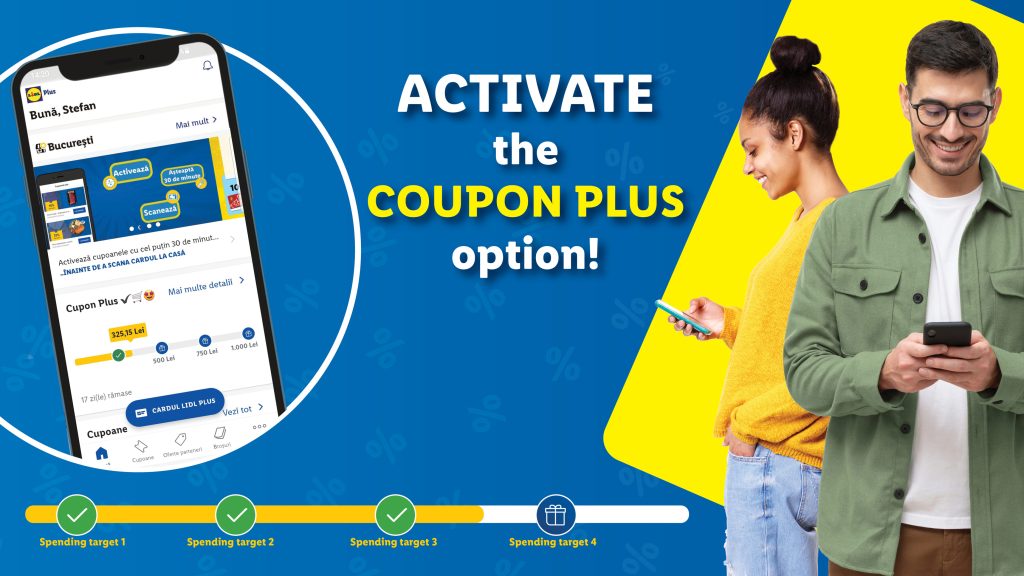 Couponing blend
With Lidl Plus app you can access a wide range of coupon incentives. Every Monday, Wednesday, and Thursday new digital coupons become available and offer discounts or promotions on selected items. You just have to activate the coupon with at least 30 minutes before going to the store.
The app also rewards you with a Scratch-off Coupon every time you shop at Lidl, hiding a prize that can be accessed within 7 days.
Also, with Coupon Plus, every time you shop at Lidl, the amount spent is saved in the app, and with each spending target reached, you unlock another gift coupon which you can use on future transactions.
User-friendly inspiration
From Lidl's brochures that can be easily browsed through in the app, to the recipes section where you can find inspiration for preparing weekly menus, Lidl Plus is the perfect digital designer for your shopping experience and meal planning.
The app has an intuitive design and menu, so it is easy to use even for those who are not digital natives. Thus, with a little extra support, everyone can access the wide range of offers and benefits as easily as possible.
Time and money efficient
Through the digital receipts, you have easy access to all the purchases you made using the Lidl Plus app, making the weekly budget review more accessible.
Also, the app keeps you updated in real-time with the stores' schedule – to save time, you can find out the best hours to go shopping at your preferred Lidl store.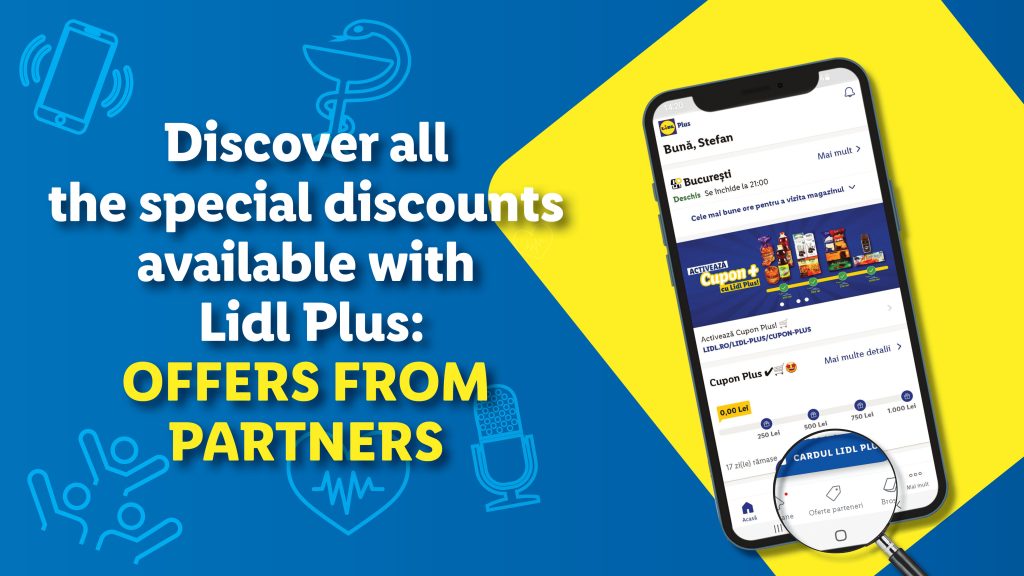 Extending the in-store experience
The shopping experience that the app enhances doesn't end once you arrive home. The Lidl Plus app is the home of several offers from partners – a section of offers and discounts, facilitated by partners, such as pharmacies, health services, technology, and entertainment, which are valid for a limited time and within the stock limits. Thus, whether we are talking about a medical subscription at a lower price or discounts on cultural subscriptions, they all go the extra mile for Lidl's clients.
Lidl Plus app can be downloaded for free from Google Play, App Store or AppGallery: create an account and select your favourite Lidl store. All the app's benefits can be accessed with a simple scan of the QR code at the checkout.