What does green living mean to you?
Is it a modern building surrounded by green areas? Or perhaps a smart home that allows you to efficiently manage everything, from energy to surroundings?
Actually, for One United Properties, it means even more.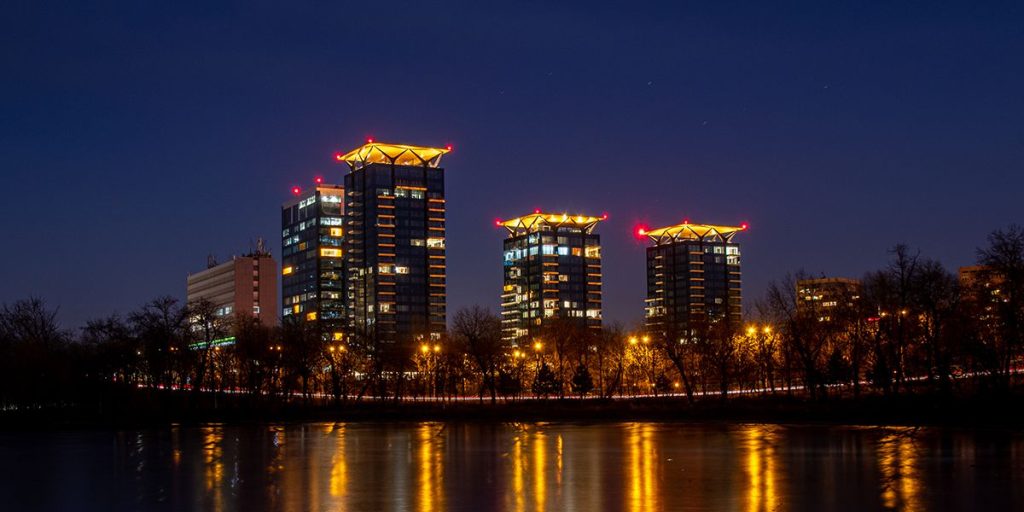 Sustainability in real estate is no longer just an aspiration, but a practice that generates modern, efficient, and healthy buildings for those who live and work in them. A credo that the company has focused on from its very beginning.
One United Properties is the leading green developer of residential, mixed-use and office real estate in Romania, with a strong commitment to delivering green-certified homes and offices and reshaping the modern lifestyle.
One United Properties is one of the pioneers of the mixed-use development concept in Romania, with a significant opportunity to prevent urban sprawl. They believe in conscious urban planning, which can increase the density of cities, preventing further expansion in suburbs that encourage traffic, congestion and, consequently, pollution.
Urban regeneration is also part of their vision of real estate, and it actually means the reconfiguration of an abandoned place in the city and its transformation into a modern, sustainable, and lively community.
Such landmark developments are One Floreasca City, integrating residential, office and commercial components in one location – the former Ford factory, One Herăstrău Towers, built on the place of an abandoned and demolished building, or One Cotroceni Park, the largest urban regeneration project in Romania, adding value to the entire Cotroceni district.
By building mixed-use developments and applying urban regeneration with full social infrastructure, green areas, shops and restaurants, roads, sidewalks, and services, One United Properties helps create healthier communities and reduce the carbon footprint.
The residents have at their disposal commercial spaces, and recreational placesș they can walk, cycle, or quickly access public transport. At the same time, Bucharest is gaining new public spaces, because they are open to anyone.
The company is listed on the Main Market of the Bucharest Stock Exchange, with the symbol ONE and its shares are included in the FTSE Russell Global All-Cap index, which follows the most liquid shares in the world.