This year, BRAND MINDS, as one of the top 5 largest business conferences in Europe, takes the innovation to the next level and launches an impressive Limited Edition of 100 NFTs with LIFETIME ACCESS to BRAND MINDS business events.
THE BEST BUSINESS OPPORTUNITY YET
DEVELOPED BY BRAND MINDS
EACH OF THE 100 NFTs REWARDS THEIR OWNERS WITH:
LIFETIME ACCESS TO ALL BRAND MINDS EVENTS: Owners will be granted lifetime access to all BRAND MINDS events, everywhere in the world and to all future BRAND MINDS events to come in Metaverse;
RECOGNITION ON A GLOBAL NETWORK: All NFTs will be exhibited at BRAND MINDS events, starting with the 2022 Edition and on the entire BRAND MINDS digital network;
A HIGHLY VALUABLE COLLECTIBLE: Collectors will own one of the first NFTs generated by BRAND MINDS, assets with high potential of value growth;
FUTURE SUSTAINABILITY: BRAND MINDS will plant a tree on the behalf of all 100 NFT collectors, as a mindful conservation investment for their future on Earth.
THE COLLECTION IS MINTED ON ELROND BLOCKCHAIN AND WILL BE AVAILABLE FOR PURCHASING WITH EGLD TOKENS,

STARTING MARCH 21st, 2022

.
Learn more about the Collectible Edition HERE.
NFT OWNERS WILL BE ABLE TO JOIN BRAND MINDS 2022
AND ALL FUTURE BRAND MINDS EVENTS
Do you have questions?
Everything you need to know is in the FAQ article.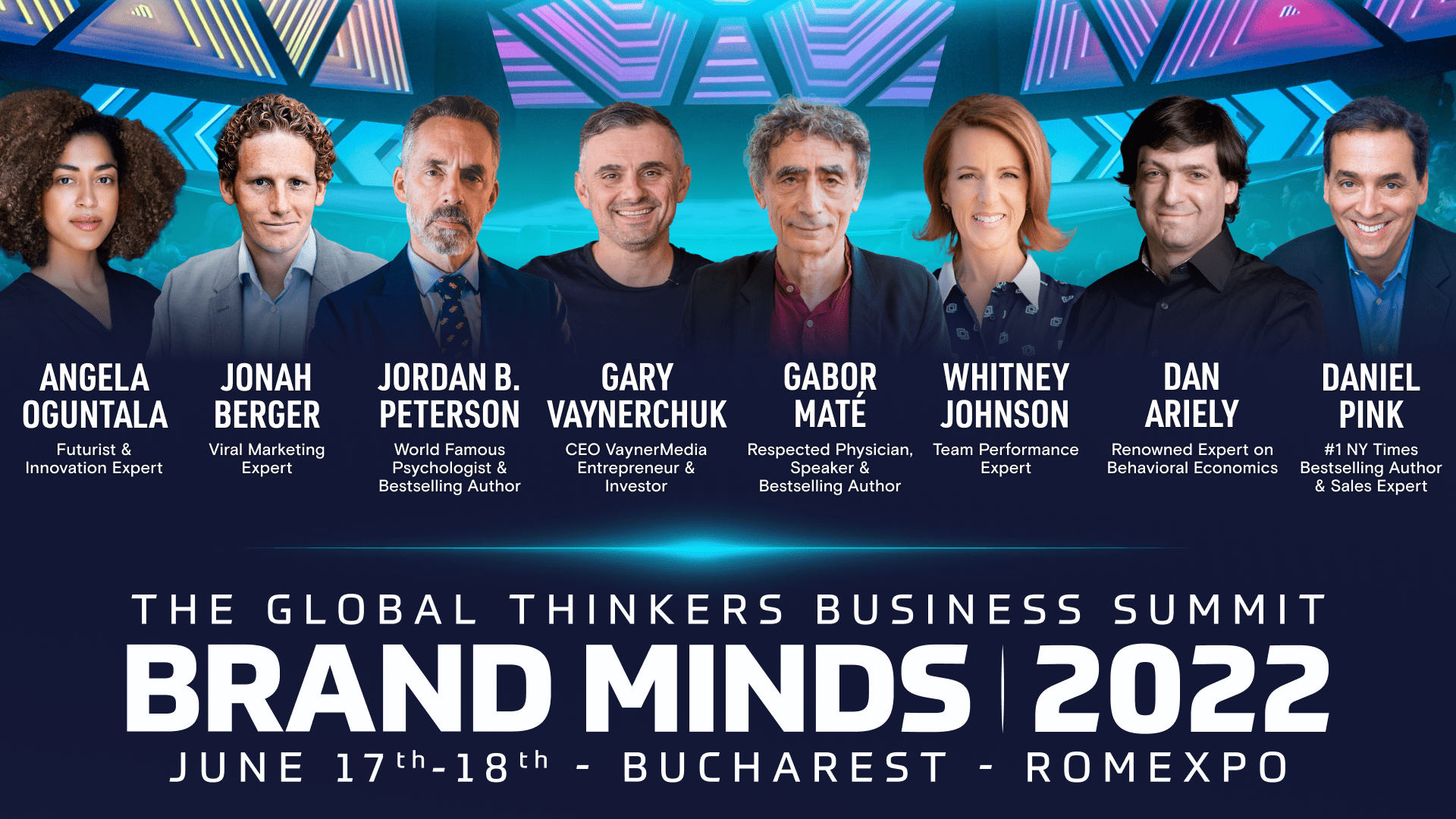 At BRAND MINDS, we always look to provide attendees with yearly outstanding business experiences. As for the 2022 edition, which will take place in Bucharest, on June 17th and 18th, 2022, we are expecting over 6000 professionals from more than 50 countries to attend.
The line-up of outstanding speakers will deliver world-class business education speeches with top insights and strategies on:
BUSINESS SCALE-UP
TOP TEAM PERFORMANCE & LEADERSHIP
THE NEW RULES OF SALES & INFLUENCE
WORK-RELATED STRESS MANAGEMENT TECHNIQUES
BUSINESS INNOVATION FRAMEWORKS
VIRAL MARKETING
Get ready to mint your on March 21st and join BRAND MINDS 2022 and all its FUTURE EDITIONS.
Learn more about the Collectible Edition HERE.