UniCredit, one of the main financial institutions, providing services and quality products for all client categories in Romania, has joined BRAND MINDS for its 2022 edition, as the main partner of the event.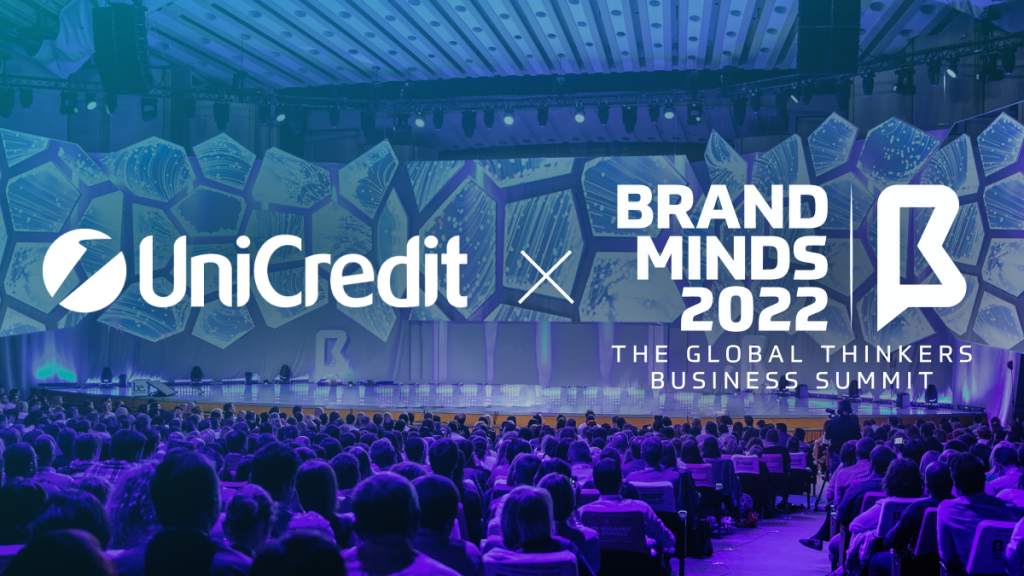 Digitalisation and commitment to environmental, social and governance (ESG) principles are key enablers for UniCredit's service. They help the Bank deliver excellence to stakeholders and create a sustainable future for clients, communities and Bank's people.
What UniCredit Bank offers to its partners is trust, a cornerstone of doing business and the pillar of all business partnerships.
UniCredit Bank has been BRAND MINDS' trusted partner every year since its first edition and we are thrilled to have them joining us in empowering business education, this year, as well!
UniCredit Bank & BRAND MINDS – A common VISION
"Our decision to become the main partner of BRAND MINDS, the Central and Eastern European Business Summit, was based on sharing strong common values and vision with respect to promoting innovation, to unlock individuals' and businesses' potential and to empower communities to progress."

UniCredit Bank
Anca Ungureanu, Head of Identity and Communication UniCredit Bank:
"In 2022 UniCredit Romania will be, for the fourth year in a row, the main partner of BRAND MINDS, one of the most relevant business summits in Central and Eastern Europe and the most impressive event of its type in Romania.

We are proud and happy to have been part of this growing experience from its very beginning, building a partnership that grew stronger with each day on the basis of our common values and vision.

In BRAND MINDS, we have found a partner who shares our perspective of always serving the customers in the very best way, promoting innovation and digitalization and empower communities to progress.

On behalf of the whole UniCredit Romania team, I send my congratulations to the BRAND MINDS' team and wish them another successful event in 2022!"