A successful marketer is a marketer who never stops learning. Apart from books, marketing blogs are the next best thing: marketing experts and trendsetters write down their ideas and insights in easy to read articles.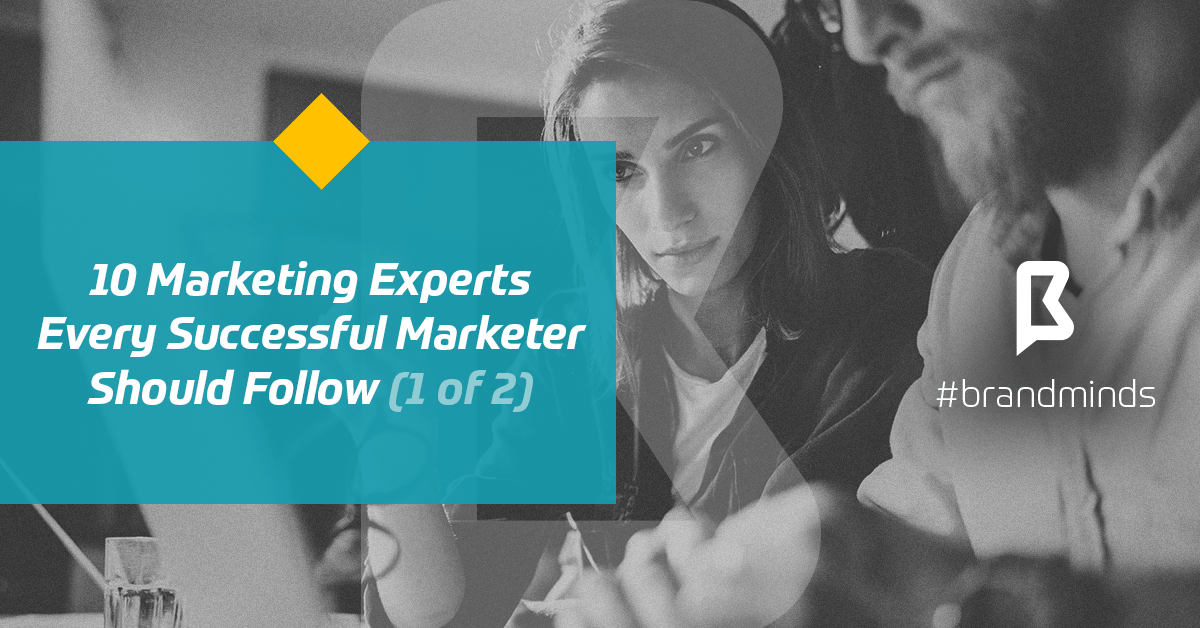 Here are 10 marketing blogs every successful marketer should follow:
1. Ann Handley's Blog
Ann Handley is a writer, a speaker, a digital marketing pioneer and Wall Street Journal best-selling author.
She is the world's first Chief Content Officer, heading up all professional education and training content at MarketingProfs. In her professional capacity, she leads companies internationally to rethink the way they market to achieve lasting business success.
She is also a LinkedIn Influencer.
On her blog, she writes about how businesses can escape marketing mediocrity to achieve tangible results: the link between empathy and marketing, why marketers and brands should take it slow, how marketers should challenge marketing assumptions etc.
Even when you are marketing to your entire audience or customer base, you are still simply speaking to a single human at any given time.

Ann Handley
2. Jay Baer's Blog
Jay Baer is the founder of Convince & Convert Consulting, a digital marketing and customer experience advisory firm that helps companies (like The United Nations, 3M, Oracle, Cisco, Nike, Hilton, Caterpillar) gain and keep more customers. During his 25-years of experience as a digital marketer, Jay has written six books.
In his latest book, Talk Triggers: The Complete Guide to Creating Customers w/ Word of Mouth, Jay talks about how brands should create and use the word-of-mouth strategy to influence purchases.
On his blog, Jay writes about innovative ways for marketers to get more customers and improve their experience, how to upgrade their content marketing, how to manage a social media crisis etc.
Branding is the art of aligning what you want people to think about your company with what people actually do think about your company. And vice-versa.

Jay Baer
3. Chris Brogan' Blog
For the past ten years, Chris Brogan has been working with big companies like Google, Disney, Twitter and IBM to help them improve their content marketing and digital media efforts to acquire and/or retain customers (either B2B or B2C).
He is a speaker and co-author of Trust Agents: Using the Web to Build Influence, Improve Reputation, and Earn Trust (2009), a New York Times bestseller.
On his blog, he writes about subjects like how to be more effective with LinkedIn, what customers expect from brands, content marketing, how brands should make their customers feel smart etc.
The key is, no matter what story you tell, make your buyer the hero.

Chris Brogan
4. Rand Fishkin – Rand's Blog
Rand Fishkin is the co-founder of Moz.org and Inbound.org.
In February 2018, Rand left Moz and began a new adventure: SparkToro, a technology platform in the influencer and audience intelligence marketing space.
Speaker and author of Lost and Founder, Rand shares on the company's blog valuable insights on influencer marketing, the future of SEO, marketing fit etc.
Tell a story. Make it true. Make it compelling. And make it relevant.

Rand Fishkin
5. Andy Crestodina – Orbit Media Studios Blog
Andy Crestodina is the co-founder and Chief Marketing Officer of Orbit Media Studios.
He is a fervent advocate for content marketing and ethical digital marketing with 19 years of experience in the trenches.
He is a top-rated speaker and a marketing teacher.
In 2015, Andy was named one of Forbes Top 10 Online Marketing Experts to Watch and in 2016 Entrepreneur Magazine named him one of 2016's Top 50 Marketing Influencers.
He is the author of Content Chemistry: The Illustrated Handbook for Content Marketing.
On the Orbit Media Blog, Andy shares his insights on how to improve email marketing engagement, e-commerce marketing tips, how to launch a social media advocacy program etc.
"Data-Driven Empathy." That's the idea I want people to understand. Marketing has always been about empathy, but digital marketing is about using data to make better decisions that align with our audience's needs.

Andy Crestodina
Join the Conversation
We'd love to hear what you have to say.
Get in touch with us on Facebook Group and Twitter.