WHO IS BRAND MINDS FOR?
BRAND MINDS IS FOR HR LEADERS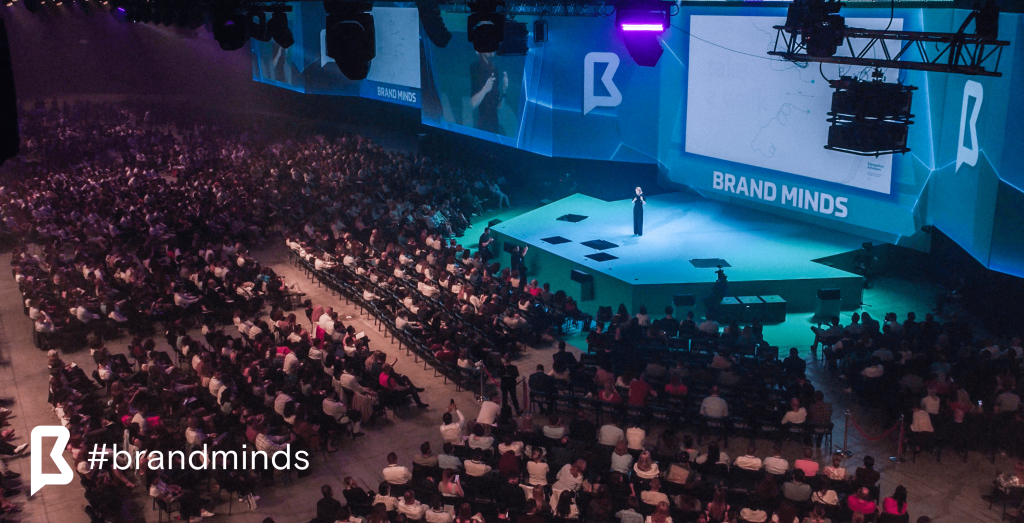 HR LEADERS learn how to:
Prepare their teams for the future of work:
Create efficient frameworks to build a high-performing team;
Reimagine creative, new approaches to the development of company culture;
Implement key employee retention strategies;
Discover new talent-developing opportunities;
Uncover the latest recruitment trends.
BRAND MINDS IS FOR MARKETING LEADERS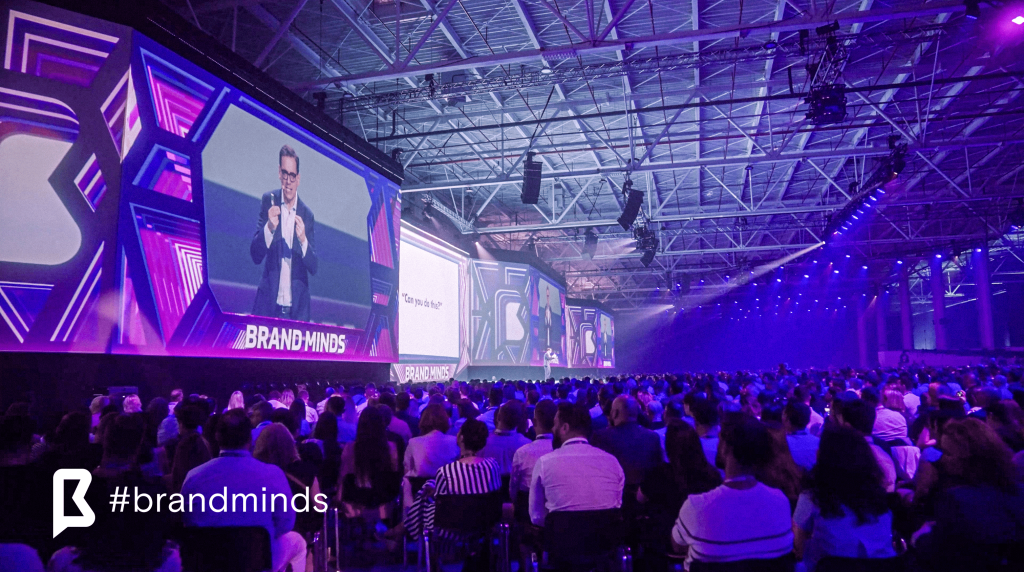 MARKETING LEADERS learn how to:
Increase brand awareness by applying remarkable word-of-mouth tactics;
Become more effective at changing consumers' minds through consumer behaviour insights;
Design messages that people will share;
Mitigate the hidden factors that impede customer behaviour change;
Apply the basic principles of brands becoming popular;
Come up with new ideas for successful campaigns;
Spread content fast through actionable techniques;
Reach thousands of customers through creative digital strategies;
Generate more revenue using digital marketing formulas;
Improve SEO and content marketing;
Increase marketing results through growth marketing frameworks;
Build an ultra-engaged audience that will also buy.
BRAND MINDS IS FOR SALES LEADERS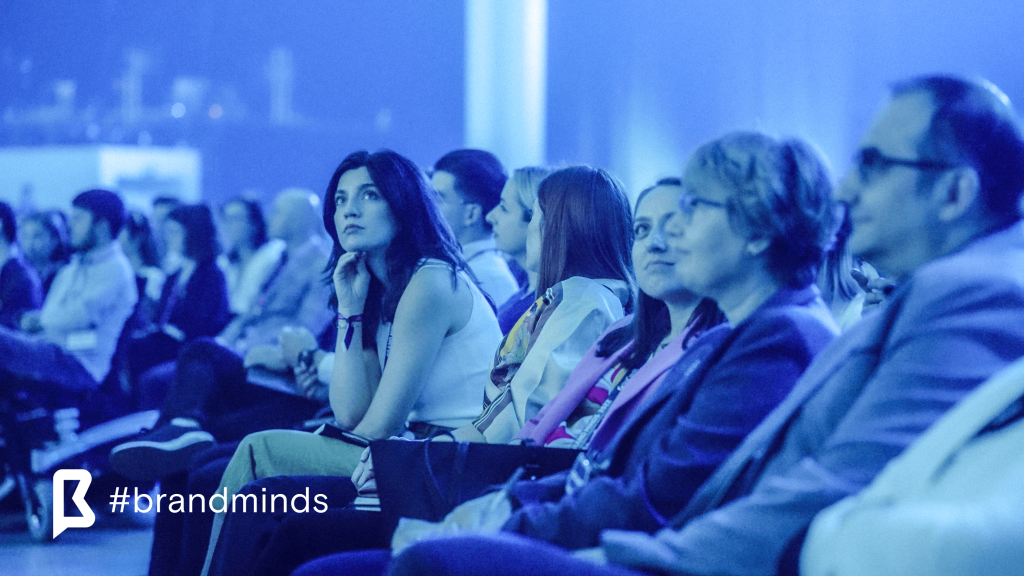 SALES LEADERS learn how to:
Close more sales and big clients;
Generate great income in almost any business;
Master the most important selling skills;
Overcome any objection;
Choose the best professionals for result-oriented sales teams;
Increase their conversion rates through fail-proof conversion strategies;
Discover new sales opportunities.
BRAND MINDS IS FOR TECH LEADERS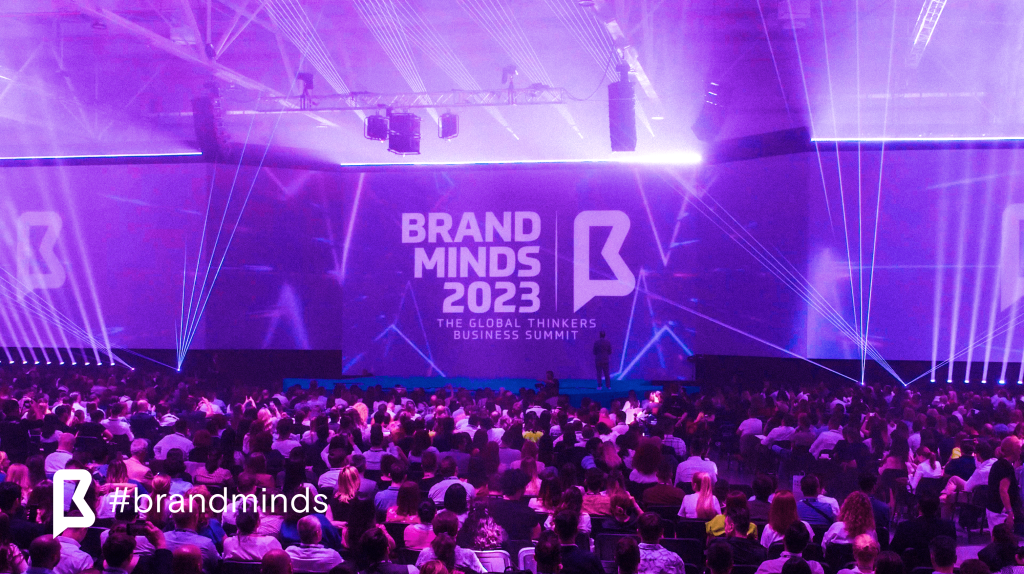 TECH LEADERS learn how to:
Gain competitive advantage through tech innovation;
Apply innovation frameworks & processes;
Drive revenue through innovations;
Train their teams to be prepared for future disruptions;
Upgrade the company's innovation strategy;
Create a future-proof company;
Discover the latest insights on innovation-driving methods;
Meet the company's goals for innovation.
BRAND MINDS IS FOR TOP EXECUTIVES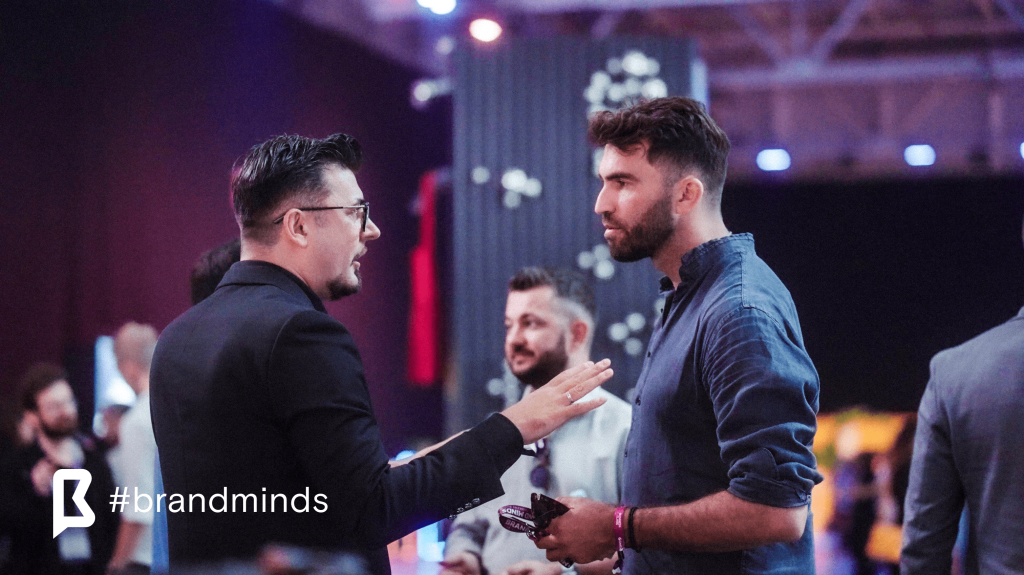 TOP EXECUTIVES learn how to:
Create exceptional growth for the company;
Outcompete bigger companies through essential tools & templates;
Uncover untapped company growth opportunities;
Gain new customers through proven business frameworks;
Discover new business opportunities;
Approach risk correctly;
Turn adversity into an advantage;
Decide which risks to take and which risks to avoid;
Build an antifragile company;
Avoid the most frequent mistakes executives make in risk management;
Apply efficient tactics for leveraging incoming opportunities.
BRAND MINDS IS FOR TEAM LEADERS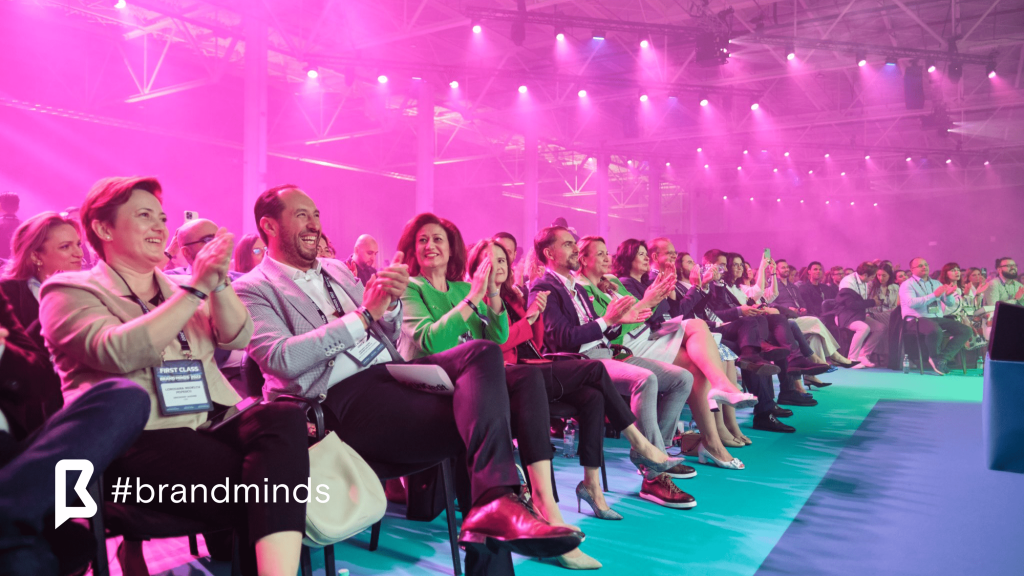 TEAM LEADERS learn how to:
Build a highly engaged team;
Develop the top 3 skills a team leader needs to successfully lead their team;
Create efficient frameworks to build a high-performing team;
Reimagine creative, new approaches to the development of company culture;
Help their team embrace change and increase productivity through innovative future-of-work frameworks;
Avoid the most frequent mistakes leaders make resulting in low team engagement.
WHAT BENEFITS DO BRAND MINDS 2023 PARTICIPANTS GET?
1. WINNING STRATEGIES FOR COMPANY & EMPLOYEE GROWTH SIMILAR TO A 2-DAY MBA IN:
BUSINESS with Renee Mauborgne, Bestselling Author of 'Blue Ocean Strategy' & 'Blue Ocean Shift'
SALES with World Famous Sales Expert Blair Singer
DIGITAL MARKETING with Digital Marketing Expert Neil Patel
INNOVATION & CREATIVITY with Innovation Expert & Former Creative Director at Disney Duncan Wardle
TEAM MANAGEMENT with Future of Work Strategy Expert at London Business School Lynda Gratton
RISK MANAGEMENT with Author & Risk Analyst Nassim Nicholas Taleb
TECH LEADERSHIP with Tech Leadership Expert Anne-Marie Imafidon
PERSONAL LEADERSHIP with Bestselling Author of 'Atomic Habits' James Clear
TOP PERFORMANCE with Bestselling Business Author & The Host of 'Tim Ferriss Show' Tim Ferriss
2. MEMORABLE MOMENTS & UNIQUE EDUTAINMENT EXPERIENCE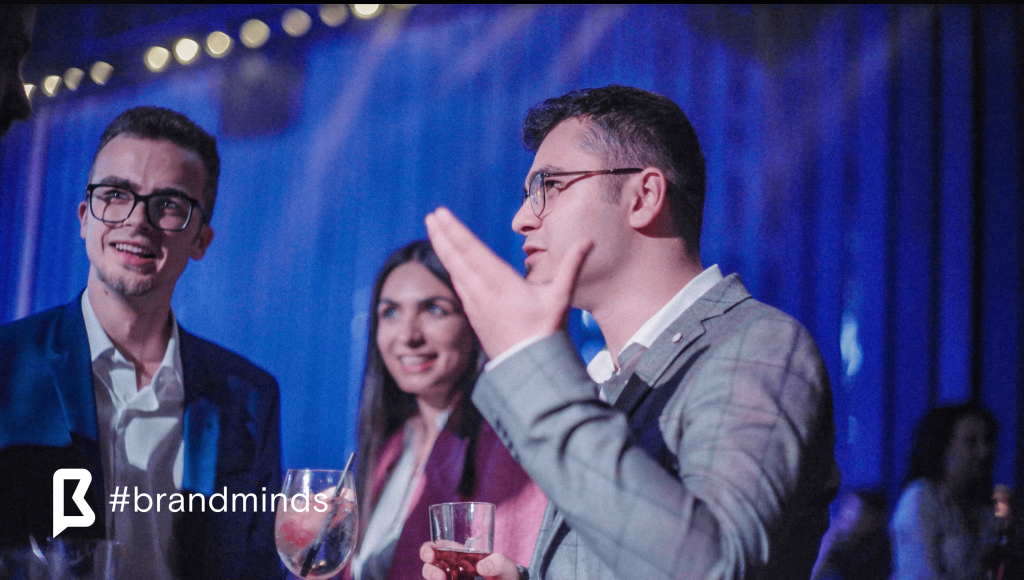 "The effect the BRAND MINDS experience had on me was undeniable. Talking to top professionals while sipping from a cold glass of white wine at one of the event's partners' booths was amazing" (G. M., CEO)
"My friends gave me the best birthday present ever: a ticket to BRAND MINDS! I enjoyed every minute of it!" (J. S., Senior Acquisition Specialist)
"In order to be the best, you need to learn from the best! And that's why I have been attending every BRAND MINDS event since its first edition." (M. D., Marketing Manager)
"With one exception, I've attended all BRAND MINDS events, ever since it started. Always thought of it as a great event to open minds, where you become a little smarter and have a great networking setup. Congrats to the team for raising the bar so high and successfully, year after year, putting together such a world-changer scene! Heads up for all business owners and decision-makers, you want your teams to attend this event." (T. S., Trading Manager)
"World-famous speakers, the elite community of world-changers – this is BRAND MINDS. Attending the event has contributed to building a growth mindset in our team, both professionally and personally." (Evan R, CEO)
3. INCREASED TEAM ENGAGEMENT & MOTIVATION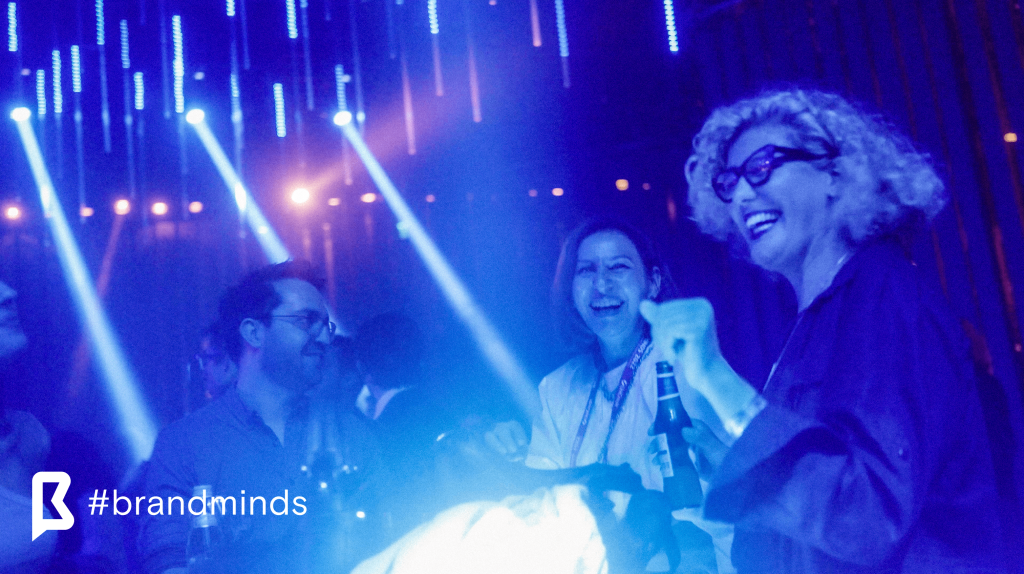 Teams that learn together, grow together and build extraordinary and successful projects.
Here are 10 reasons why BRAND MINDS is the best business event for your team:
Employees perceive BRAND MINDS as a premium opportunity for continued learning and development;
Team members return to work with increased engagement & motivation;
Employees become better leaders by acquiring new leadership skills;
Employers get 3x ROI in employee performance as per HR feedback;
HR leaders notice increased employee loyalty & retention rate;
The 2 day-event equals 9 professional training programs your team would attend over the span of 12 months;
The team becomes more focused on achieving business goals;
BRAND MINDS is the premium team building for international teams;
The speakers share ready-to-apply business strategies
Provides team members with a 360 professional development (sales, marketing, leadership, future of work, tech etc).
4. ELITE NETWORKING WITH THE BEST OF YOUR INDUSTRY
CEOs, investors, startup founders, sales, marketing and advertising experts, business developers and many other professionals in various industries attend BRAND MINDS to build business opportunities and partnerships. Because your network is your net worth.
5. A 5-HOUR MASTERCLASS, ON DAY 2
The second day of BRAND MINDS is dedicated to a masterclass on a topic of high relevance for our audience.
2019 – participants learned about the link between personal leadership and success from Hitendra Wadhwa, an award-winning professor at Columbia Business School.
2020 – world-renowned consumer and brand expert Martin Lindstrom taught participants about how to build marketing strategies leveraging the power of consumer psychology.
2022 – viral marketing expert and Marketing Professor at the Wharton Business School Jonah Berger shared actionable frameworks on how to change your consumers' minds and spread your content faster.
2023 – Innovation Expert & former Head of Creativity at Disney, Duncan Wardle taught participants how to increase their creativity and drive positive growth for their organizations.
6. PERSONAL & PROFESSIONAL DEVELOPMENT
At BRAND MINDS, every participant learns about the best frameworks for personal and professional growth:
The best way to form better habits and stick to them;
What is the power of tiny gains and how to use them for continuous improvement;
How to design the life & career you want through habit systems;
How to achieve meaningful results without overwhelming yourself.
Habit-formation strategies with remarkable results;
New and tested ways to adapt to an ever-changing world;
The Tactics & Disciplines of World-Class Performers;
Strategies for improving health, boosting cognitive performance, better time management, and increasing success rate;
What successful people do in the first 60 minutes of each morning;
Key strategies on how to develop a growth mindset;
The best tools and tactics on how to increase performance & productivity.
7. UNIQUE OPPORTUNITY TO MEET THE SPEAKERS IN PERSON AT THE VIP RECEPTION & AFTER-PARTY FOR SPEAKERS & FIRST-CLASS PARTICIPANTS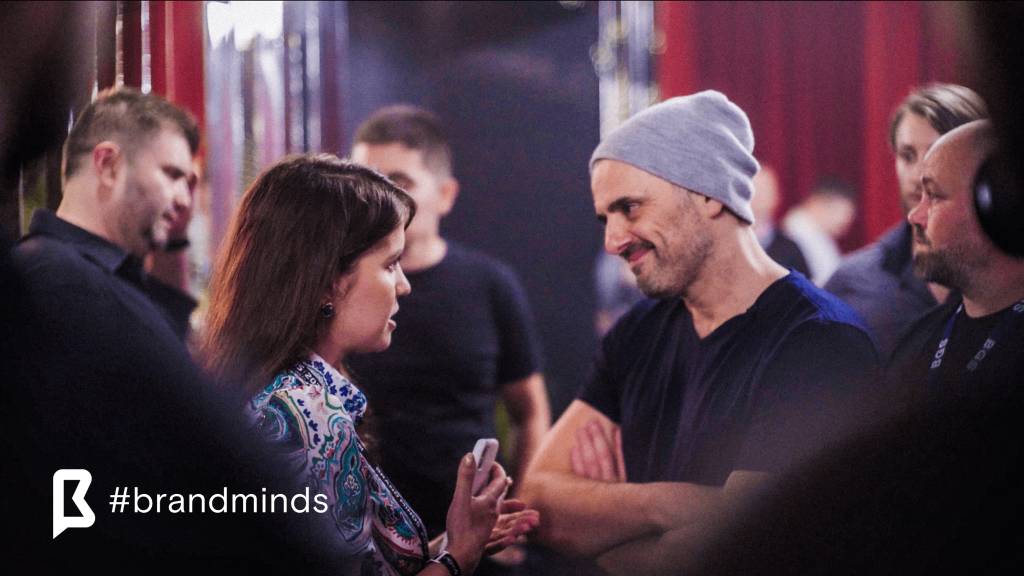 The BRAND MINDS VIP Reception & After-Party is one of the most coveted events of the year where you have the opportunity to engage with and have your picture taken with the speakers attending the after-party.
4 REASONS WHY BRAND MINDS IS THE BIGGEST BUSINESS EVENT IN CENTRAL & EASTERN EUROPE
1. BRAND MINDS BROUGHT AN OUTSTANDING NUMBER OF 57 WORLD-FAMOUS THINKERS
Every speaker at BRAND MINDS is a global expert in their domain and their contribution to business and personal growth is recognized worldwide. Browse our Past Events.
Among the most renowned are: Brene Brown, Simon Sinek, Seth Godin, Gary Vaynerchuk, Jordan B Peterson, Gabor Mate, Michio Kaku, Mark Manson, Yuval Noah Harari, Robert Cialdini, Helen Fisher and Daniel Goleman.
2. MORE THAN 500 COMPANIES IN 80 COUNTRIES HAVE SENT THEIR TEAMS TO ATTEND BRAND MINDS
3. LARGEST SCREEN AT A BUSINESS EVENT
Measuring 128m, BRAND MINDS has one of the largest screens in the world setting a new standard for business events.
4. MORE THAN 37.000 PROFESSIONALS HAVE ATTENDED BRAND MINDS SINCE ITS FIRST EDITION IN 2014