There comes a moment in everyone's life when we ask ourselves What is my mission? What am I supposed to do to feel accomplished?
Some figure it out very early on while others bounce from job to job changing directions several times until they find themselves on the right path.
Life is a self-discovering journey. We discover what our talents and our abilities are and we learn how to best use them to achieve our mission.
We designed the Success Stories category of our blog to provide you, our viewers with stories of successful entrepreneurs. Their journey is inspirational and can serve as an example for anyone looking to make a difference and change the world for the better.
In the past months, I reached out to every entrepreneur in these stories and invited them to share their mission with us.
If you have subscribed to receive website notifications, you may have read them – they are published on Thursdays.
If you are not a subscriber yet, it's easy to become one: just click the red notifications balloon.

For those of you who missed our Success Stories, here is a wrap up of our first ten articles each showcasing an entrepreneur and their journey.
Here are 10 success stories that you might have missed:
1. Alex Govoreanu – Exploring Games With Questo
Are you bored with going to the same tourist attractions?
Do you want to discover exciting places while visiting a new city?
There's an app for that – it's called Questo.
Find out how Alex Govoreanu, co-founder of Questo came up with this idea.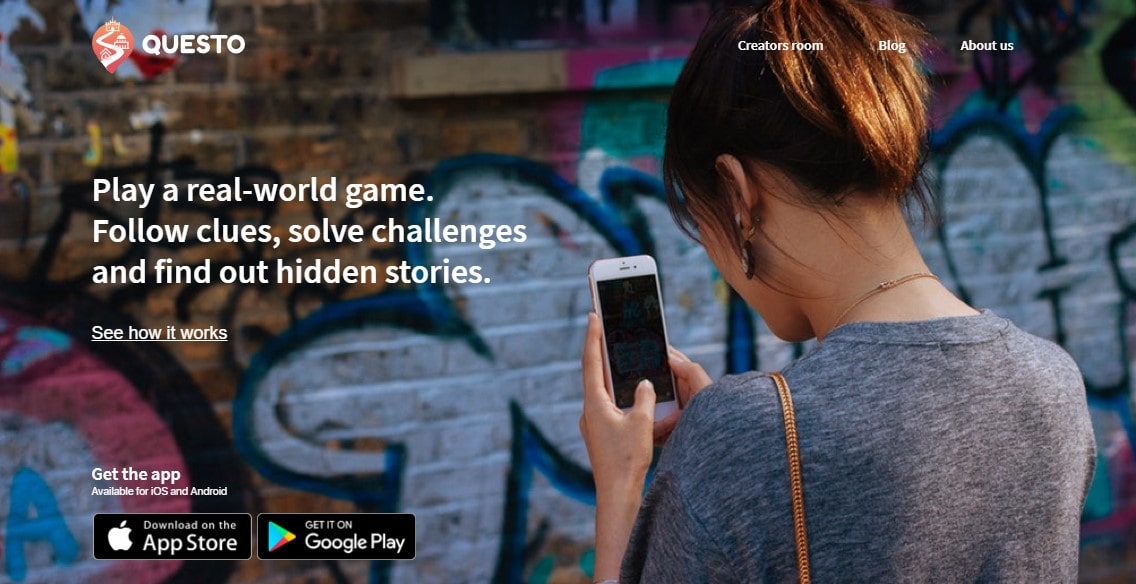 2. Mihai-Toader Pasti: Building The Homes of the Future at EFdeN
The future may hold many surprises for mankind but one thing's for sure: our homes will continue to be important to us.
How will our future homes look like?
Mihai-Toader Pasti has been designing and building greenhouses for the past nine years. Discover where his journey began and where will it lead him.
3. Mădălin Preda (Deqod): On Leadership and Technology
Today's technology is about AR/VR, Artificial Intelligence, bots, IoT (internet of things) and Blockchain.
Digital innovation empowers thought leaders to unlock greater profitability through strategic technology development.
Find out how Madalin Preda helps his clients achieve their goals through custom software.
4. Javier Goyeneche (ECOALF) – Turning Plastic Sea Waste Into Fashion
Human civilization has known great progress in the last century and technology developments are happening faster than ever before.
But our achievements have come at great costs to our environment: heavy pollution is harming our planet.
Javier Goyeneche, co-founder of Ecoalf has made his mission to clean our planet's oceans of plastic waste. Discover his story. 
5. Diana Miron (JSLeague) – Changing The World One Block Of Code At A Time
Are you familiar with the saying There is strength in numbers? Communities are powerful; their strength lies in numbers but also in unity.
A leader's main purpose is to build strong communities around one goal. And that's exactly what Diana Miron, co-founder of JSLeague has achieved. Read her story.
6. Anna Lowe (Smartify) – Using Tech To Enhance The Way We Experience Art
Ever since the first cave paintings, mankind expressed itself through art. The pervasiveness of technology today had some of us state tech is responsible for the decreasing number of museums visitors all over the world.
Anna Lowe believes it is possible to use tech to help museums.
Discover how Anna and her team at Smartify plan to revive people's interest in museums.
7. Marius Istrate (UiPath) – Success Is Being Open By Default
As of April 2019, UiPath is valued at $7 billion which makes it one of the highest values enterprise software companies in the world and a leader in the robotic process automation industry.
Discover what makes UiPath so amazingly successful.
8. Cristina Aleixendri Munoz (bound4blue) – Bringing Sustainability To The Shipping Industry
The shipping industry is one of the highest consumers of natural resources while producing an unsustainable amount of pollutant emissions.
Through creativity, innovation and engineering, Christina and her team offer a wonderful solution which is elegant by design, highly efficient and also clean and sustainable.
9. Henrik Hagemann (CustoMem) – Cleaning Wastewaters With An Innovative Solution
Our civilization has thriving cities. Modern developing cities attract people because they provide them with many opportunities for a better life.
Unfortunately, urban life comes with various challenges such as cleaning wastewater.
Henrik Hagemann, co-founder and CEO at CustoMem has come up with a sustainable solution to clean wastewaters.
10. Briac Barthes – Driving Change Through Social Entrepreneurship
Social entrepreneurship is about recognizing social problems and finding solutions to alleviate those problems and trigger social change.
Briac Barthes has dedicated his life to supporting people to get out of poverty.
Discover how Briac empowers the people in Tanzania through his Iron Battery.
Join the Conversation
We'd love to hear what you have to say.
Get in touch with us on Facebook Group and Twitter.