Lots of people struggle to concentrate without some kind of background noise – especially in noisy offices and public spaces. Noisli lets you mix together random sounds to create your perfect environment.
If you're writing an essay, blog post, or a lengthy email, you sometimes get the feeling that you're repeating yourself – using the same words over and over. In this case you no longer need to worry, as just by pasting in your text it will tell you how many times you've used each word and you can decide on your own if one or some of them are too much.
Open Library is a project of the non-profit Internet Archive, and has been funded in part by a grant from the California State Library and the Kahle/Austin Foundation. To date, it has gathered over 20 million records from a variety of large catalogs as well as single contributions, with more on the way. You can find over 1,000,000 free ebooks to read.
Tell the website what all you have in your fridge and it will give you some recipes you can put in practice.
This is a great place to go if you have problems sleeping or getting up. It will calculate the best time for you to sleep that you don't wake up at night and help you get organized.
You can easily get high resolution photos from this site that too free, 300,000 free (do whatever you want) high-resolution photos. This is so amazing for all those who love photography.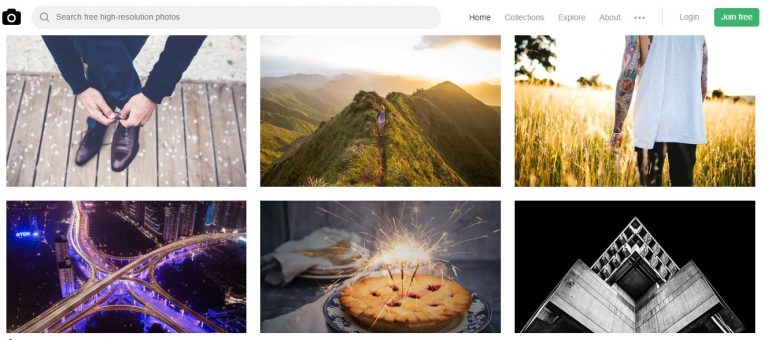 Ambient sounds to wash away distraction. "I like to work in public spaces like libraries and coffee shops, but they can be noisy and distracting. Listening to ambient helps me focus, and I like being able to mix different sounds together to match the environment I'm in,"wrote its creator, Gabriel Martin.
This tool lets you describe a concept and get back a list of words and phrases related to that concept. Your description can be anything at all: a single word, a few words, or even a whole sentence. Type in your description and hit Enter (or select a word that shows up in the autocomplete preview) to see the related words.
The website helps you avoid that disappointment you feel when you buy a fruit that is too hard, or one that is not sweet. Just enter the fruit or vegetable that you want to check, and it will tell you when it's in season in different parts of the world.
Curiosity is on a mission to make learning easier and more fun than it has ever been. The website's goal is to ignite curiosity and inspire people to learn. Each day, the people behind it create and curate engaging topics for millions of lifelong learners worldwide. "We designed Curiosity with your busy life in mind. Our editors find interesting and important topics that you'll want to know more about, and introduce you to the best ways to keep learning," explains the website.
More examples you can find here.