11. The Lean Startup: How Today's Entrepreneurs Use Continuous Innovation to Create Radically Successful Businesses by Eric Ries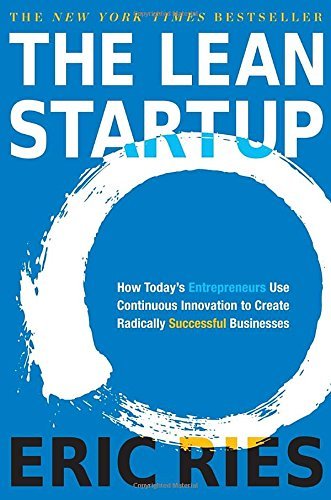 Most startups fail. But many of those failures are preventable. The Lean Startup is a new approach being adopted across the globe, changing the way companies are built and new products are launched. Eric Ries defines a startup as an organization dedicated to creating something new under conditions of extreme uncertainty. This is just as true for one person in a garage or a group of seasoned professionals in a Fortune 500 boardroom. What they have in common is a mission to penetrate that fog of uncertainty to discover a successful path to a sustainable business.
12. Start Your Own Business, Sixth Edition: The Only Startup Book You'll Ever Need by The Staff of Entrepreneur Media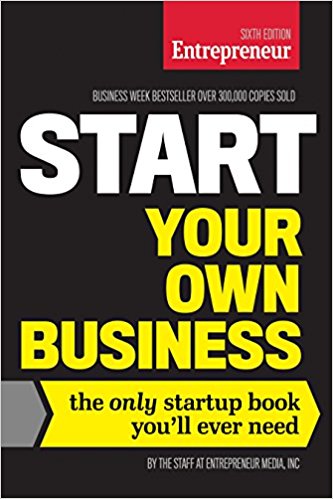 Tapping into more than 33 years of small business expertise, the staff at Entrepreneur Media takes today's entrepreneurs beyond opening their doors and through the first three years of ownership. This revised edition features amended chapters on choosing a business, adding partners, getting funded, and managing the business structure and employees, and also includes help understanding the latest tax and healthcare reform information and legalities.
13. The Purpose Is Profit: The Truth about Starting and Building Your Own Business by Ed "Skip" McLaughlin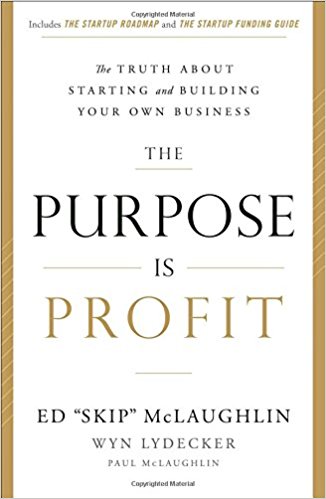 The book eliminates the mystery of becoming an entrepreneur. You will learn: why distinctive competence trumps passion,where and when to get funding without losing control, how to build an entrepreneurial brand that lasts, why profit should be factored into every business decision, how ethical behavior breeds trust and unlocks profit. As a bonus, The Purpose Is Profit includes two manuals: The Startup Roadmap details the 21 steps you should take to build a profitable business. The Startup Funding Guide delivers the tools you need to fund your business.  
14. $100 Startup by Chris Guillebeau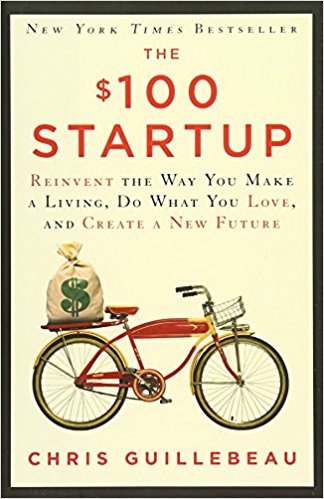 In preparing to write this book, Chris identified 1,500 individuals who have built businesses earning $50,000 or more from a modest investment (in many cases, $100 or less), and from that group he's chosen to focus on the 50 most intriguing case studies.  In nearly all cases, people with no special skills discovered aspects of their personal passions that could be monetized, and were able to restructure their lives in ways that gave them greater freedom and fulfillment.
In the book he wrote are the most valuable lessons from those who've learned how to turn what they do into a gateway to self-fulfillment.  It's all about finding the intersection between your "expertise" – even if you don't consider it such — and what other people will pay for.
15. Zero to One by Peter Thiel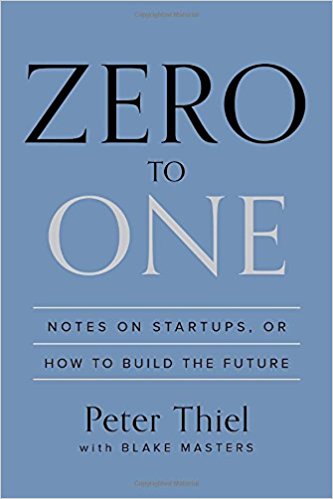 The book presents at once an optimistic view of the future of progress in America and a new way of thinking about innovation: it starts by learning to ask the questions that lead you to find value in unexpected places. Thiel begins with the contrarian premise that we live in an age of technological stagnation, even if we're too distracted by shiny mobile devices to notice. Information technology has improved rapidly, but there is no reason why progress should be limited to computers or Silicon Valley. Progress can be achieved in any industry or area of business. It comes from the most important skill that every leader must master: learning to think for yourself.
16. The Founder's Dilemmas by Noam Wasserman
17. Tools of Titans by Tim Ferriss
The latest groundbreaking tome from Tim Ferriss, the #1 New York Times best-selling author of The 4-Hour Workweek.
18. Crushing It: How Great Entrepreneurs Build Their Business and Influence-and How You Can, Too by Gary Vaynerchuk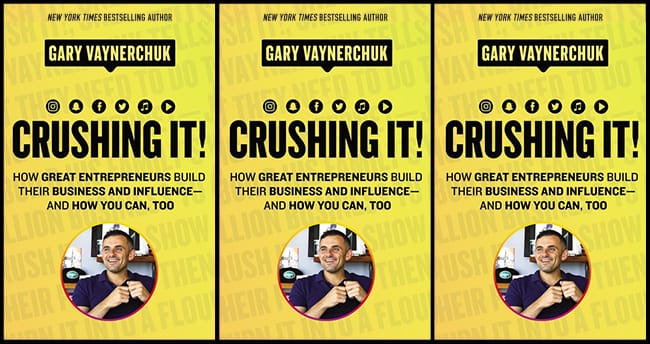 This new book chronicles brand new lessons, strategies, tactics, advice and inspiration pulled straight from both his own amplified business experience and that of dozens of other influencers and entrepreneurs from around the world. Vaynerchuk offers fresh tactical advice on how to become a household brand on social channels like Twitter, Facebook, YouTube, Instagram, and Snapchat; podcast platforms like Spotify, Soundcloud, iHeartRadio, and iTunes; and other emerging platforms like Musical.ly.
If you're looking to build a brand that can grow your business, this is a must-read business book for the year. And though it's a guide to building your own path to professional and financial success, remember that it's not about getting rich. It's about living life on your own terms, wrote ryrob.com.
19. The Startup Hero's Pledge by Tim Draper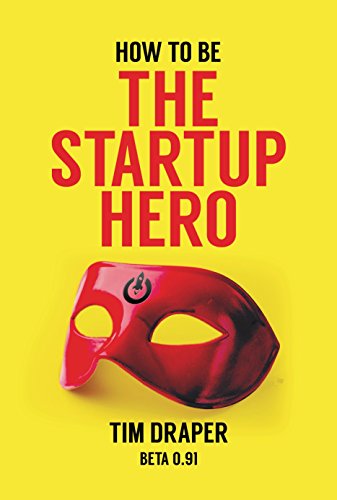 Startup Heroes are the ones that drive progress, and whether you bring us to another planet or make your neighborhood a nicer, happier place, you can become a Startup Hero. This book is the first step. It helps you take that first step. The step will be different for everyone. It might be to call that customer. It might be to draw up a design concept. It might be to talk to your boss. With this book, I hope to guide people to think big, drive change and go full speed ahead. I am giving them a pledge to do their work for good, and I am giving them some of the tools they need to accomplish their goals. – Tim Draper
20. Rework by Jason Fried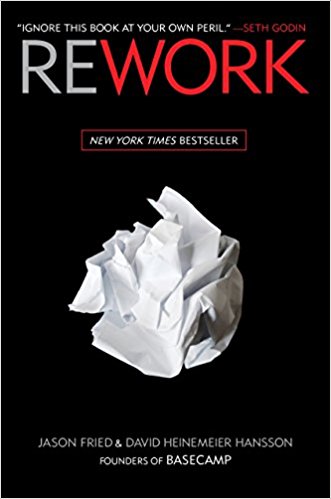 Most business books give you the same old advice: Write a business plan, study the competition, seek investors, etc. If you're looking for a book like that, put this one back on the shelf. Read it and you'll know why plans are actually harmful, why you don't need outside investors, and why you're better off ignoring the competition. The truth is, you need less than you think. You don't need to be a workaholic. You don't need to staff up. You don't need to waste time on paperwork or meetings. You don't even need an office. Those are all just excuses.