If you live and breathe sales and you believe learning never stops, then this blog post is for you.
3 sales podcasts to help you crush your sales goals in 2022
The Predictable Prospecting Podcast

hosted by Marylou Tyler

What is the Predictable Prospecting Podcast about?

The Predictable Prospecting Podcast is a reliable and predictable source of information to help salespeople get new potential customers coming into their sales funnel each month.

Marylou Tyler shows how some of the best sales leaders in the industry are creating consistent, and measurable procedures to bring in fresh, qualified leads to their sales funnels each and every month.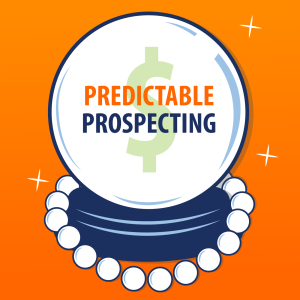 Who is Marylou Tyler, the host of the Predictable Prospecting Podcast?
Marylou Tyler is a lead-generation & sales process expert whose career goes waaaay back before social media, the internet or iPhones.
She has spent the last 30 years perfecting lead generation for top-of-funnel business development & prospecting.
Marylou Tyler is a professor at University teaching sales process & enablement and co-author of
Predictable Prospecting: How to Radically Increase Your B2B Sales Pipeline, a bestseller hailed as a "sales bible" by Inc Magazine.
The book provides readers with a game-changing guide of ready-to-implement strategies necessary to build a solid, sustainable pipeline.
It's an essential read for sales and marketing executives, team leaders, and sales representatives.
What will you learn by listening to the Predictable Prospecting Podcast?
Here are a few takeaways from Marylou's podcast:
What sales representatives are doing wrong regarding selling conversations
Technology in sales: to automate or not to automate?
Service is the new sales
Where is the mindset of sales shifting to?
How to use social to sell
Common mistakes in the middle of the pipeline
Top of funnel gaps and issues
How to transition to a trusted advisor sale
The importance of negotiating by looking for a win-win
The need for slow sales
The Sales Hunter Podcast

hosted by Mark Hunter

What is The Sales Hunter Podcast about?

Knowledge is power. The Sales Hunter Podcast brings together Mark Hunter, The Sales Hunter, and other sales leaders to deliver value, insights, and ideas to help salespeople become the best they can be.

Mark's goal is to give salespeople actionable ideas and strategies to make them more powerful sales professionals.

Who is Mark Hunter?

With a last name like Hunter, a career in sales seemed only fitting for Mark. His journey in sales included multiple sales and leadership roles with three Fortune 500 companies.

Mark Hunter specializes in business development and guiding organizations to find and retain high-quality prospects. His past clients include Coca-Cola, Salesforce, Lenovo, Mercedes-Benz, Samsung, Heineken, and more.

In 2016, he launched The Sales Hunter University which was recently named as a Top Ten Sales Development Program in 2020.

After decades of experience in the sales industry working with hundreds of talented sales leaders and teams, Mark Hunter shared his insights in the bestselling books, A Mind for Sales, High-Profit Prospecting, and High-Profit Selling.

What will you learn by listening to the Sales Hunter Podcast?

Here is a shortlist of the kind of insights Mark Hunter and his guests deliver on the podcast:
How to turn uncertainty into competitive advantage
How to plan for success on your next sales call
Are you an introverted salesperson? Discover what empowers you to get great sales
Calling your prospects on the phone – new strategies to crush it
Casual or scripted: what's the best for sales phone calls
How to differentiate from the competition so clients would rather buy from you
Discover opportunities to outsell the competition
How to speak the language of your prospect
Why introvert salespeople constantly outsell extrovert salespeople
The secret to having consistent sales
The Advanced Selling Podcast

hosted by Bill Caskey and Bryan Neale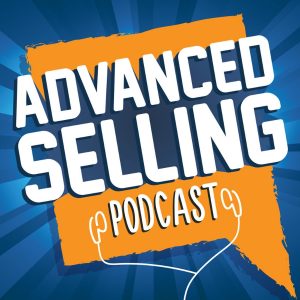 What is the Advanced Selling Podcast about?
The Advanced Selling Podcast is the longest-running sales podcast in podcast history with 13 million episode downloads.
Launched sixteen years ago, the podcast has recorded over 700 episodes. Each and every episode is designed to help salespeople succeed at their job.
Who are Bill Caskey and Bryan Neale, the hosts of the Advanced Selling Podcast?
Bill Caskey is a sales development leader and experimenter with over 30 years of experience in B2B sales. His philosophies and strategies have fueled explosive growth in sales and profits for his clients.
He is a professional speaker, trainer and coach and has interacted with thousands of leaders and teams over the course of his career.
Bill Caskey is the author of Same Game New Rules and the creator of the 2X Group and World Class Sales Leader Masterminds.
Bryan Neale is a trainer, coach and deal-work junkie. He has consulted with B2B sales teams, managers and CEOs for more than 20 years. He is known for helping his clients design sales strategies that work and have a huge impact on their revenue and goals.
Bryan is a veteran trainer and speaker working with sales teams of all sizes.
What will you learn by listening to the Advanced Selling Podcast?
Here are the latest questions and issues sales professionals can find answers to:
How to properly frame your value
Why sales professionals get their value statement wrong
Three terrible ways to reach out to prospects
How to design your own sales process
What not to write in your sales pitch email (don't say I've been chasing your business for 3 years)
Where are your limiting beliefs holding you back from your success?
How to ask for an answer from your prospect without seeming needy
Sales is broken! Long live the new ways of selling!
How important is the customer experience in sales?
Gifting a prospect: sales gimmick or great move?
Looking for new strategies to skyrocket your sales?
Attend BRAND MINDS 2022 and learn the new rules of selling and influence from Sales Expert Daniel Pink!