Brands go to great lengths to attract the attention of their loyal consumers and gain new ones. Video is one of the best mediums to communicate their messages.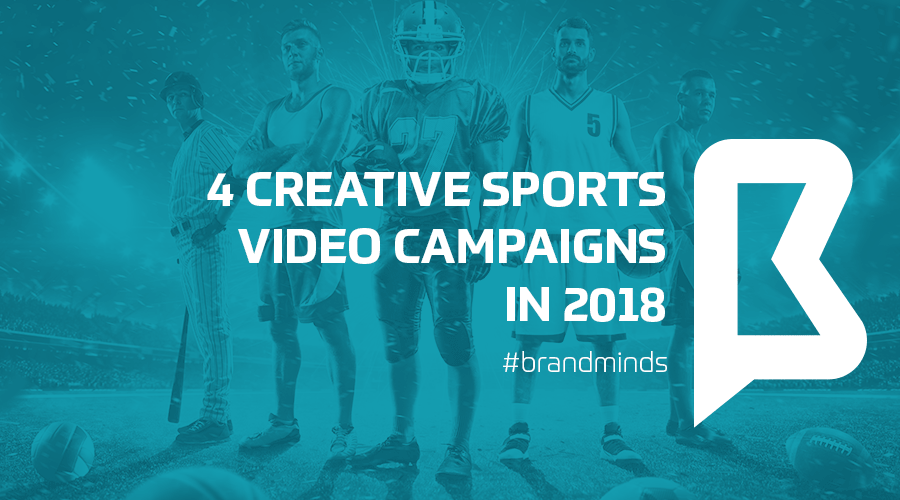 Here are 4 creative video campaign ads focused on various sports created by brands in 2018:
1. Nike – Dream crazy
Nike's Dream crazy video campaign ad wins the "most controversial ad of the year" award.
It features Colin Kaepernick, a former NFL quarterback who refused to stand during the national anthem at the start of games as a protest over racism and police brutality. In a matter of days, the ad becomes the subject of a massive wave of controversy in media, digital and offline.
Some believed Nike was wrong to associate themselves with Mr Kaepernick, while others congratulated the famous sports brand for the courage to stand behind their values. Some Nike fans took to the streets and burnt Nike products.
The video ad was created to talk to younger consumers who belong to ethnic groups and have political views which lean to the left. According to Marketing Week, Mark Parker, Nike's CEO claims the ad has driven "record engagement" with the brand and helped boost sales.
Nike is definitely a brand which doesn't play it by ear so we are sure Nike management checked the numbers before releasing the ad and was fully aware of the consequences.
As it looks so far, with over 26 million views, they didn't play it safe and won in the end.
2. Under Armour –

Will finds a way
On our small screen, athletes seem larger than life. But athletes are not super-heroes, they are people going through struggles like any of us. Some fight their own country to achieve their dream, others fight physical impairments, some struggle with emotions.
To all of us trying to overcome our struggles and keep fighting for our dreams, Under Armour is telling us Wherever we're starting from. Wherever we're heading. Will finds a way.
Under Armour's inspirational video campaign ad features Dwayne The Rock Johnson as its flag person. The ad's short version has 13 million views and the long version, over 1 million views. The video shows 6 athletes and the hurdles they have to overcome to achieve their dream.
Will defies expectations, beats all odds and propels greatness, and through our 'Will Finds A Way' campaign we are challenging the world to push beyond their physical and mental boundaries to manifest the best in themselves and those around them.

Adrienne Lofton, senior vice president of global brand management at Under Armour via marketingweek.com
3. Adidas –

Creativity is the answer
Adidas created this campaign ad for the 2018 World Cup.
The brand enrolled the massive support of 56 A-listers from music and sports: Lionel Messi, José Mourinho, Luis Suarez, Von Miller, A$AP Ferg, Mo Salah, Caroline Wozniacki, Karlie Kloss, Pharrell Williams etc.
Ryan Morlan, vice president of brand communications at Adidas said the ad has "re-engineered the traditional advertising campaign".
Besides championing for performance, Adidas invites fans and athletes to be creative.
According to The Drum, Morlan said
"We are co-creating our story of sport and creativity with our consumers by reacting and responding to their preferences, attitudes, passions and geographies. Athletes in New York will get a different experience from those in London."
4. Wimbledon –

In Pursuit of Greatness: Take on History
In celebration of 150 years of The All England Club and 50 years of Open tennis, Wimbledon has chosen history as the theme of this year's content campaign.
The oldest tennis tournament in the world turned to animation and the result is beautiful. The ad took the Gold award in the Film Craft/Animation category at the 2018 Kinsale Shark Awards.
History is at the core of our pursuit of greatness. Our respect for our traditions, our quest to keep them current, is what drives us to be better, every day, and every year. It is what players come here to emulate, what fans come here to see, what our teams use to improve.
Did you like our article?
Share it with your friends!