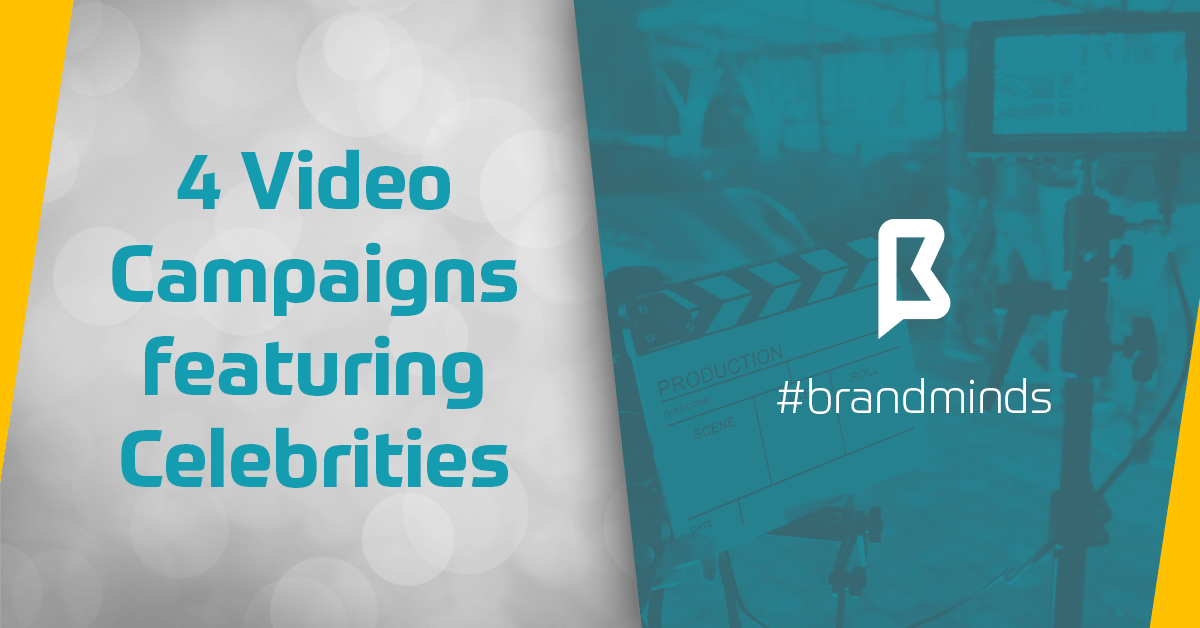 Big brands go to great lengths to leverage the star power of celebrities.
Here is our top 4 video campaigns of 2018 featuring celebrities:
1.
AMAZON

– Alexa loses her voice

According to the latest statistics, Amazon has the biggest share of the smart speaker market – 71.9% (source: techcrunch.com). One in five Americans rely on Alexa to assist them with various tasks, so what would happen if one day Alexa lost her voice?

Don't panic! Jeff Bezos and his team have the perfect solution to this unfortunate scenario: celebrity voice replacements!

And this video surely doesn't fall short of celebrities. Celebrity Chef Gordon Ramsay, singer Cardi B, funny actress Rebel and Anthony Hopkins playing his signature role, they all deliver funny moments helping the video gain over 49 million views to date.
2.
BRITISH AIRWAYS

– Safety Video

Humour is the best way to remain memorable. Everyone loves celebrities. To illustrate how to stay safe during flight, British Airways put these two together and invited celebrities to communicate the flight safety instructions under the direction of comedian Asim Chaudhry playing his character, Chabuddy G.

This video has over 1 million views to date and features the following celebrities: Sir Michael Caine, actresses Olivia Colman, Naomie Harris and Joanna Lumley, model Jourdan Dunn and comedian David Walliams.
3.
NESPRESSO

– The Quest 60″

George Clooney has been Nespresso's Brand Ambassador for the past nine years. Alfonso Gonzalez, Chief Customer Officer says the famous actor is perfect because he embodies "the elegance and charm of our brand". On the other hand, Mr. Clooney says this partnership works so wonderfully due to "shared commitment to sustainability, most recently helping helping to rebuild coffee farms in South Sudan".

This video campaign, with over 2 million views to date, features George Clooney alongside Natalie Dormer playing a scene which takes a cue from the popular Game of Thrones.
4.
CARTIER

– Santos de Cartier

In 1904, the Brazilian pilot and inventor Alberto Santos-Dumont needs a novel solution to replace the traditional pocket watches which were hard to use during his record-breaking flights. Louis Cartier, his long time friend comes to Alberto's aid and creates the first modern wristwatch.

In this wonderful video campaign, brand ambassador actor Jake Gyllenhaal reveals Cartier's new collection – Santos de Cartier, "pushing boundaries and achieving the impossible".